August 16 - 22, 2015: Issue 227
Funds Begin Flowing To Pittwater's Newest State Parks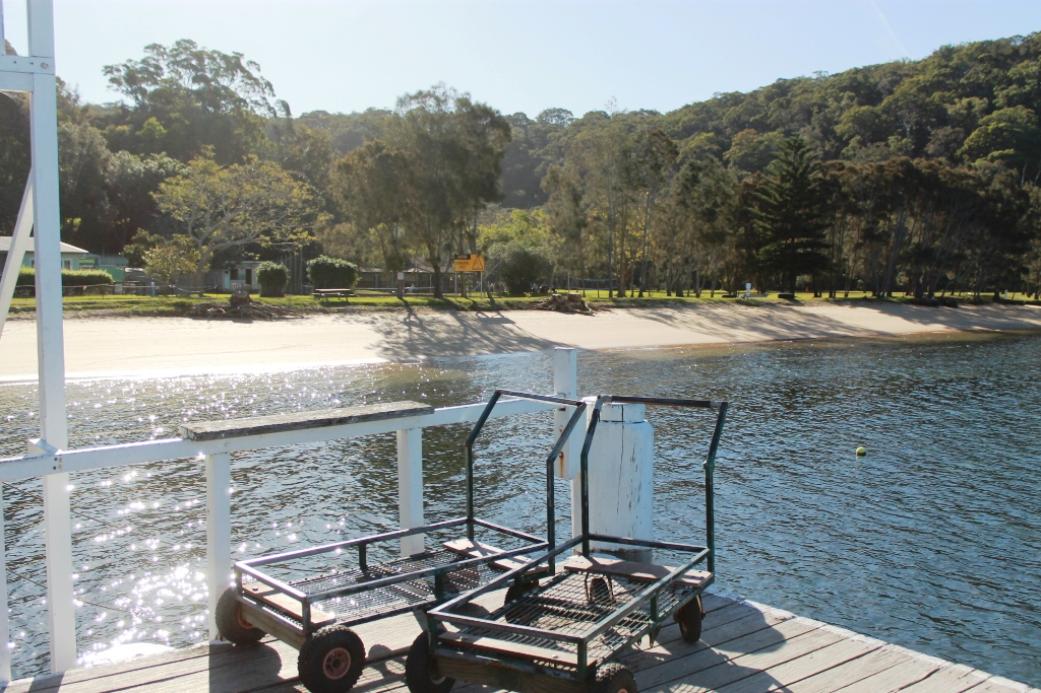 Currawong State Park - picture by A J Guesdon.
Funds Begin Flowing To Pittwater's Newest State Parks
13 August 2015
Member for Pittwater Rob Stokes today announced over $80,000 in NSW Government grants to support the newly established Narrabeen Lagoon and Currawong State Parks.
Narrabeen Lagoon State Park was established in April last year and covers over 470 hectares of the lagoon and its natural surrounds. Currawong State Park was established in March this year and has formally safeguarded this renowned heritage listed area on Pittwater's western foreshore.
Funding has been secured under the NSW Government's Public Reserves Management Fund to support the maintenance and improvement of both key areas. This includes;
• $49,000 for the Currawong State Park Reserve Trust to decommission the area's outdated septic infrastructure and introduce a new waste management system; and
• $34,000 for the Narrabeen Lagoon State Park Trust to install navigation buoys to assist watercraft users avoid sensitive seagrass beds.
"These are two of the most precious and environmentally sensitive areas of our community," Rob Stokes said today.
"The establishment of these new State Parks has guaranteed their ongoing protection and opened up a range of valuable funding opportunities.
"Currawong and Narrabeen Lagoon both serve as fantastic ambassadors for our community and showcase our incredible natural surrounds.
"Funding is vital to ensure the natural characteristics of these areas are maintained and improved and that visitors can experience everything they have to offer.
"The key drivers behind these new State Parks were better coordinated management, improved funding streams, greater visitor opportunities and ongoing protection.
"It's great to see funds beginning to flow towards these magnificent areas of our community," Rob Stokes said.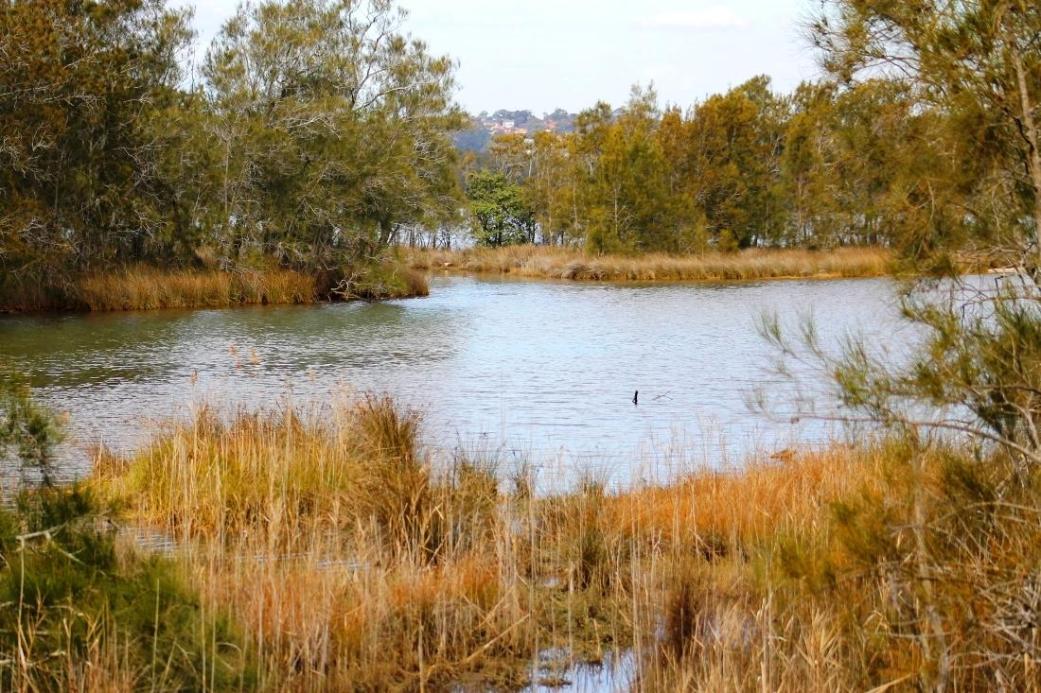 Narrabeen Lagoon - picture by A J Guesdon.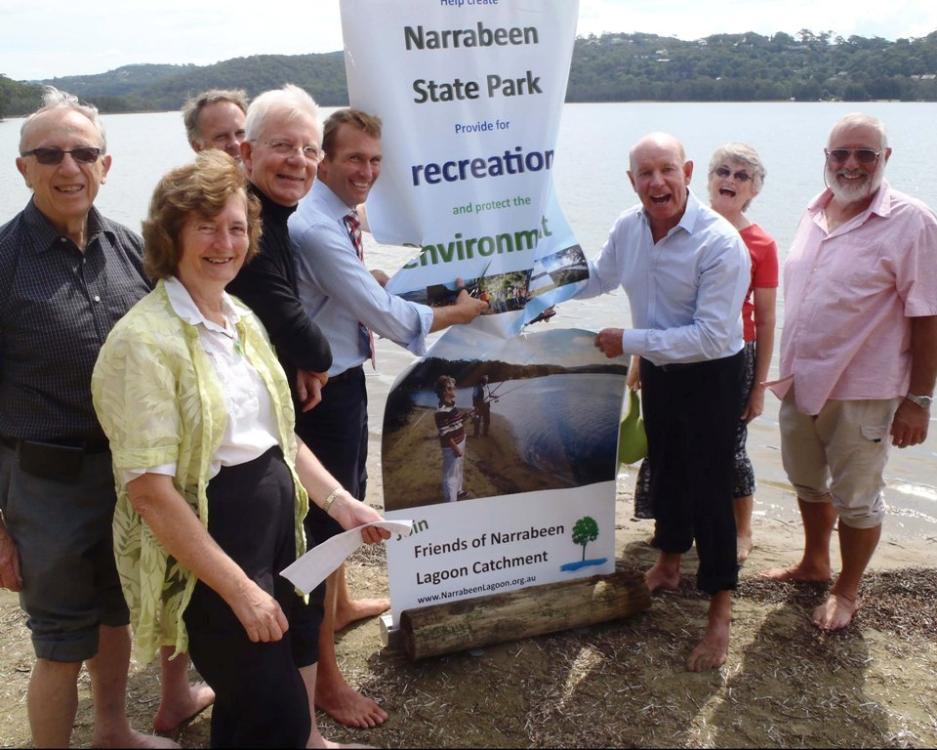 Rob Stokes, MP for Pittwater and members of Friends of Narrabeen Lagoon Catchment chop up the no longer needed Narrabeen State Park campaign banner. Picture by Andrew Johnston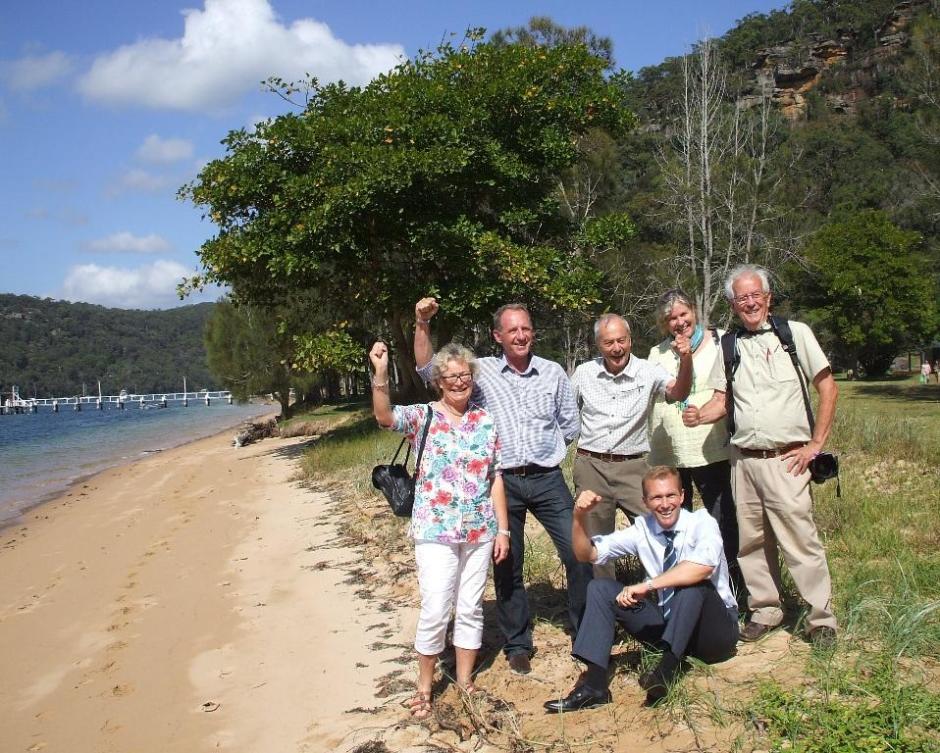 Friends of Currawong members Sue Martin, Geoff Bentley, Ken Hughes, Polly Thompson and Michael Mannington with MP for Pittwater Rob Stokes.