August 16 - 22, 2015: Issue 227
VP Day Commemorative Service 2015 – at Avalon Beach RSL Cenotaph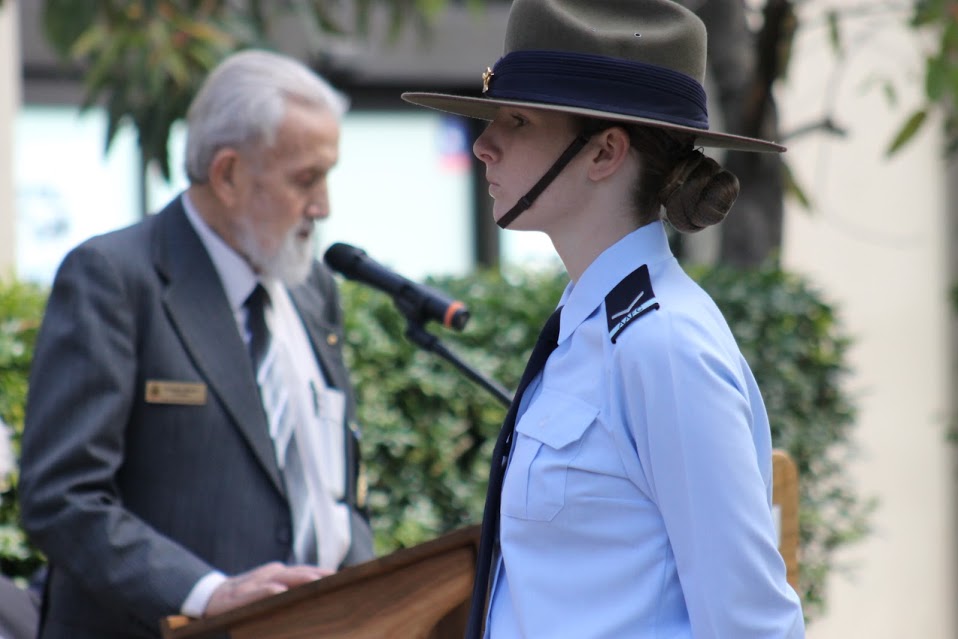 Catafalque Party VP Day 2015: 305 Squadron - Cadet Courtney Campbell - AJG pic.
VP Day commemorations occurred at cenotaphs and Shrines of Remembrance around the Australia yesterday, and will take place in the United Kingdom and the United States of America today, marking the moment on August 15, 1945 when Japan's Emperor Hirohito announced to his people via radio his nation would surrender to the Allies.
2015's VP Day marks the 70th Anniversary of the end of World War II.
A Commemorative Service was held at Avalon Beach Cenotaph during which Pittwater's MP, the Hon. Robert Stokes gave the 2015 VP Day Commemorative Address. Mr. Stokes asked those who attended to remember how our community was feeling on this day 70 years ago, bringing an immediacy to the Service that resounded with those who had gathered to pay their respects.
Report HERE
Pittwater Sailors Among 339 Set For Second Olympic Test Event in Rio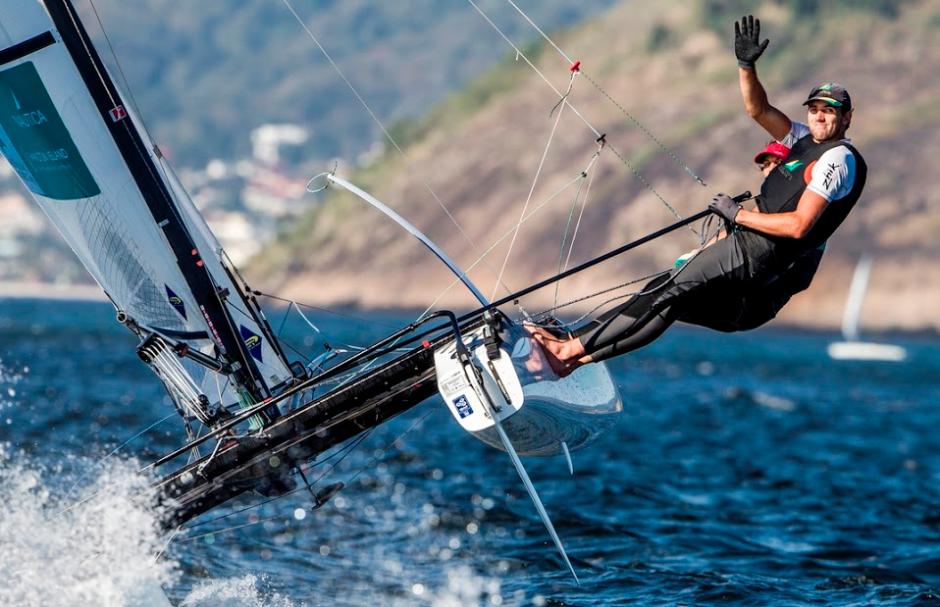 Jason Waterhouse and Lisa Darmanin training in Rio this week - photo ©Jesus Renedo / Sailing Energy / ISAF
Pittwater's Jason Waterhouse and Lisa Darmanin have been topping the Australian rankings over the past few events in the Nacra 17 and are representing Australia at the Rio Test Event as a consequence.
After two weeks of training at the venue they are keen for racing to start as Lisa Darmanin says:
"We've been in Rio for about a month testing the Olympic waters together with our training partners Bundy (Darren Bundock) and Nina (Curtis), racing on all the different race courses and checking out how tricky it is out there. Our racing starts on Sunday and we're really excited to get out there and race."
"We are really proud of our second place at the Worlds and are chipping away every day to improve. We're racing well at the moment, making smart decisions and we're sailing fast, so we obviously want to be on the podium and it would be great to be on top at this event."
"The sailing conditions are tricky, but they are good. It's nice, it's challenging and offshore is just incredible with big waves, good sea breezes and being from Sydney Harbour I can't complain."
The pair most recently won the silver medal at the Nacra 17 World Championships at the beginning of July and took home the win at the ISAF Sailing World Cup in Weymouth and Portland in June. They are currently ranked No.1 on the ISAF World rankings and qualified the boat class, which will premier in 2016, by winning bronze at the 2014 ISAF Sailing World Championships in Santander.
More HERE
Pittwater Ferry Services: OPAL Card for Pensioners Not Same as Public Ferries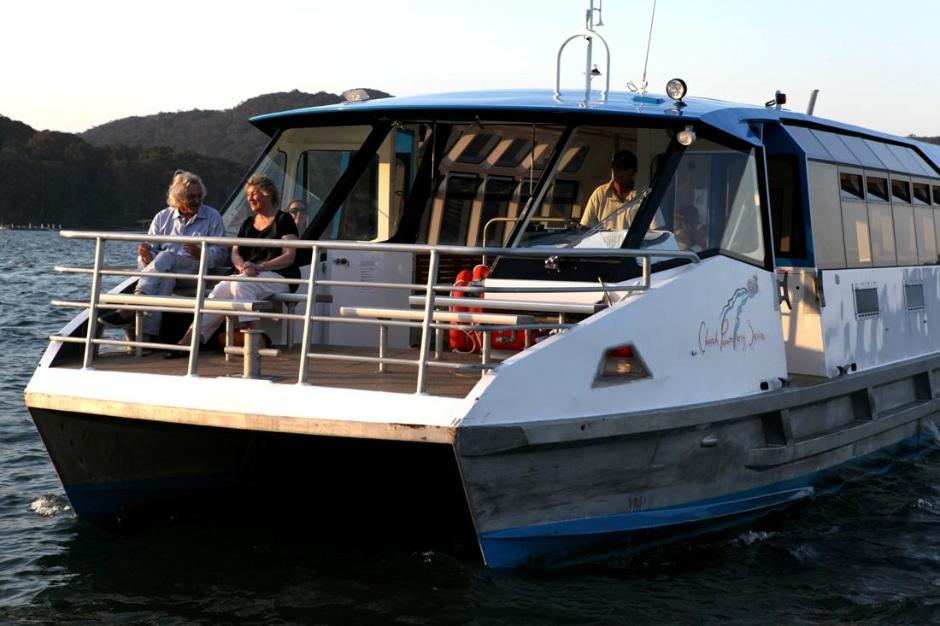 Church Point Ferry Service's L. Duck off Tennis Wharf, Scotland Island - photo supplied
Pensioner and seniors – Would you like to pay $7.50 return instead of $2.50?
The Minister for Transport and Infrastructure, Andrew Constance, has announced the intention to do away with most paper tickets used within the public transport system in NSW from January 1st, 2016. This is in line with the general move to greater use of the OPAL card system. A consequence of this is that pensioner excursion tickets (PET) will no longer be available. This presents no problem, other than the need to obtain a gold OPAL card, as, for the majority of eligible users in NSW the PET fare structure is incorporated into the OPAL system. Our problem is that private ferry services in NSW have not, as yet, been included in the OPAL system. Meaning this change will result in the denial of access to PETs for private ferry service users.
Palm Beach Ferries and the Church Point Ferry Service, an integral part of our community, who also provide days of delight for visiting pensioners in being able to access our beautiful offshore areas, are asking everyone to contact Transport for NSW, their local representatives and Mr. Constance and bring to their attention what must be an administrative oversight so it may be corrected.
The advice from Transport for NSW to date is:
"seniors and pensioners will be required to buy a concession ticket as per the ferry operators concession ticketing system."
The Church Point Ferry Service has been in contact with Transport for NSW, with our local members and with the other private ferry operators to try and facilitate a solution to this.
What customers can do if they wish to voice concern about the loss of access to the PET system:
• Contact Transport for NSW on 131 500
• Fill out the feedback form online at Transportnsw.info HERE
• The Facebook site is Transport NSW Info, or you could contact the Minister for Transport Andrew Constance or your local member Rob Stokes.
Further details HERE
Launch of New Dementia Service for Manly Community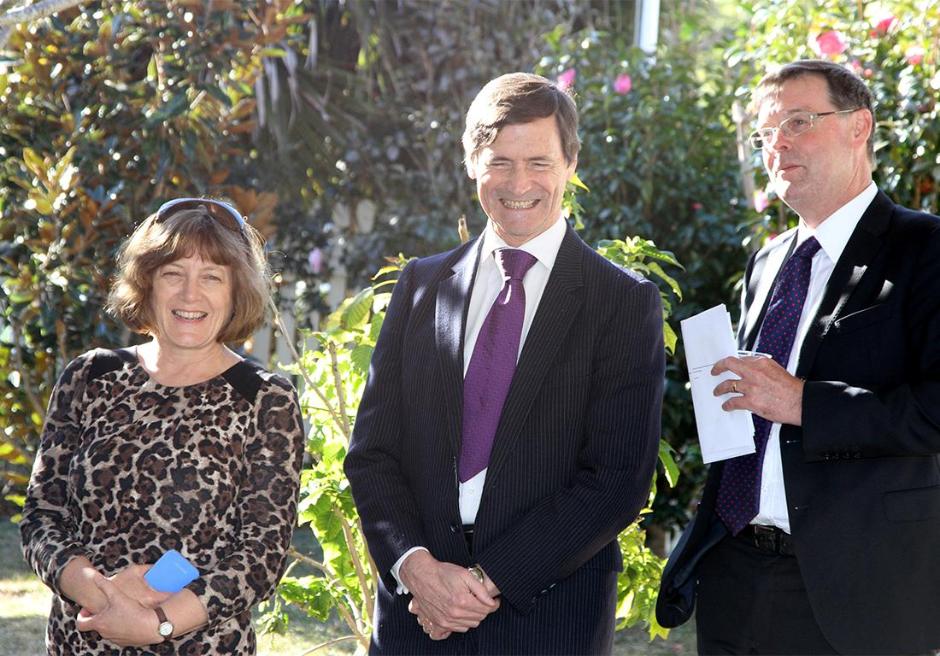 General Manager HammondAtHome, Sally Yule, Deputy Secretary of Ageing Disabilities and Home Care, Family and Community Services, Jim Longley and HammondCare Chief Executive Dr Stephen Judd. Photo supplied.
A dementia specific, day centre for the Manly community, to be run by independent Christian charity, HammondCare, was unveiled on GFriday August 14th, by Deputy Secretary of Ageing, Disability and Home Care (ADHC), NSW Department of Family and Community Services (FACS), Jim Longley.
HammondCare's Parkhill Community, on the grounds of Manly Hospital, will provide respite and day centre activities for people living with dementia in the Manly district. It is unique in the Manly region in catering solely for people with dementia.
Premier Mike Baird said: "Dementia is a major challenge for many older members of the community, requiring specialist knowledge and services, which is why this dementia-specific day centre will play such an important role in our community."
Funds Begin Flowing To Pittwater's Newest State Parks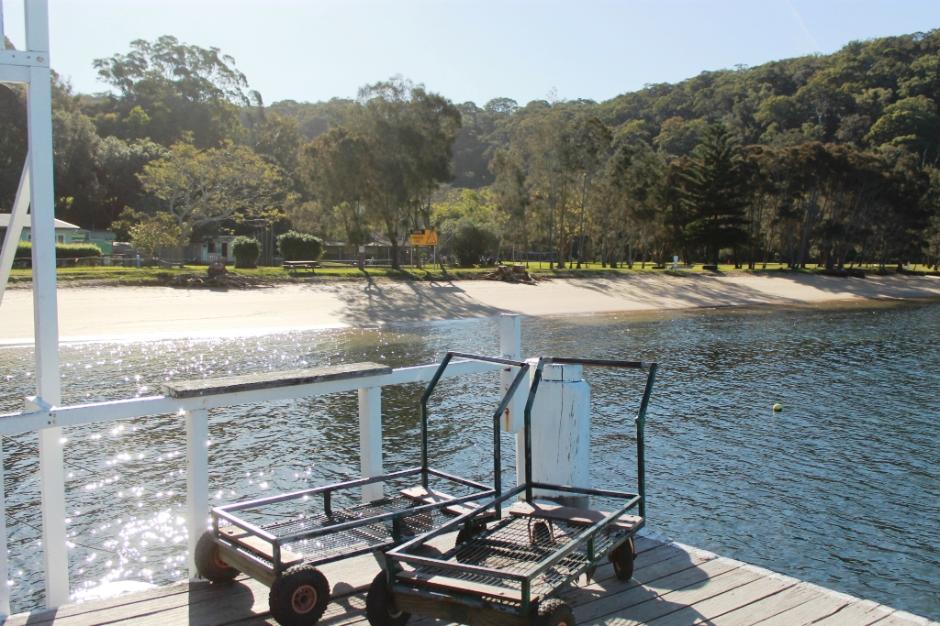 Currawong State Park - picture by A J Guesdon.
Member for Pittwater Rob Stokes announced over $80,000 in NSW Government grants to support the newly established Narrabeen Lagoon and Currawong State Parks on Thursday August 13th.
Narrabeen Lagoon State Park was established in April last year and covers over 470 hectares of the lagoon and its natural surrounds. Currawong State Park was established in March this year and has formally safeguarded this renowned heritage listed area on Pittwater's western foreshore.
Funding has been secured under the NSW Government's Public Reserves Management Fund to support the maintenance and improvement of both key areas.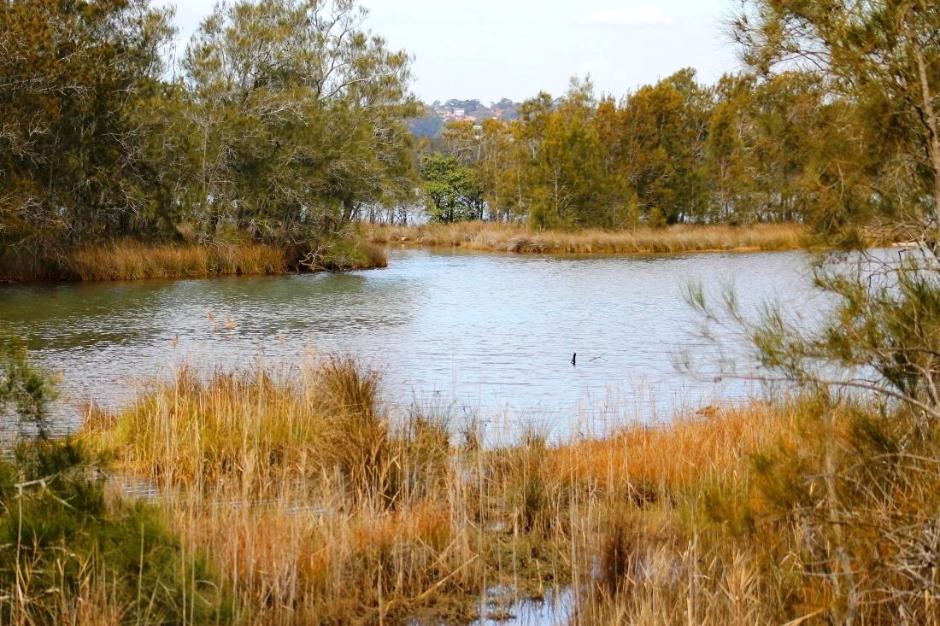 Narrabeen Lagoon State Park - picture by A J Guesdon.