June 18-24, 2023: Issue 588
New NSW planning rules mean Council powers are further diminished: new labor government signalling a Backflip on lizard rock proposal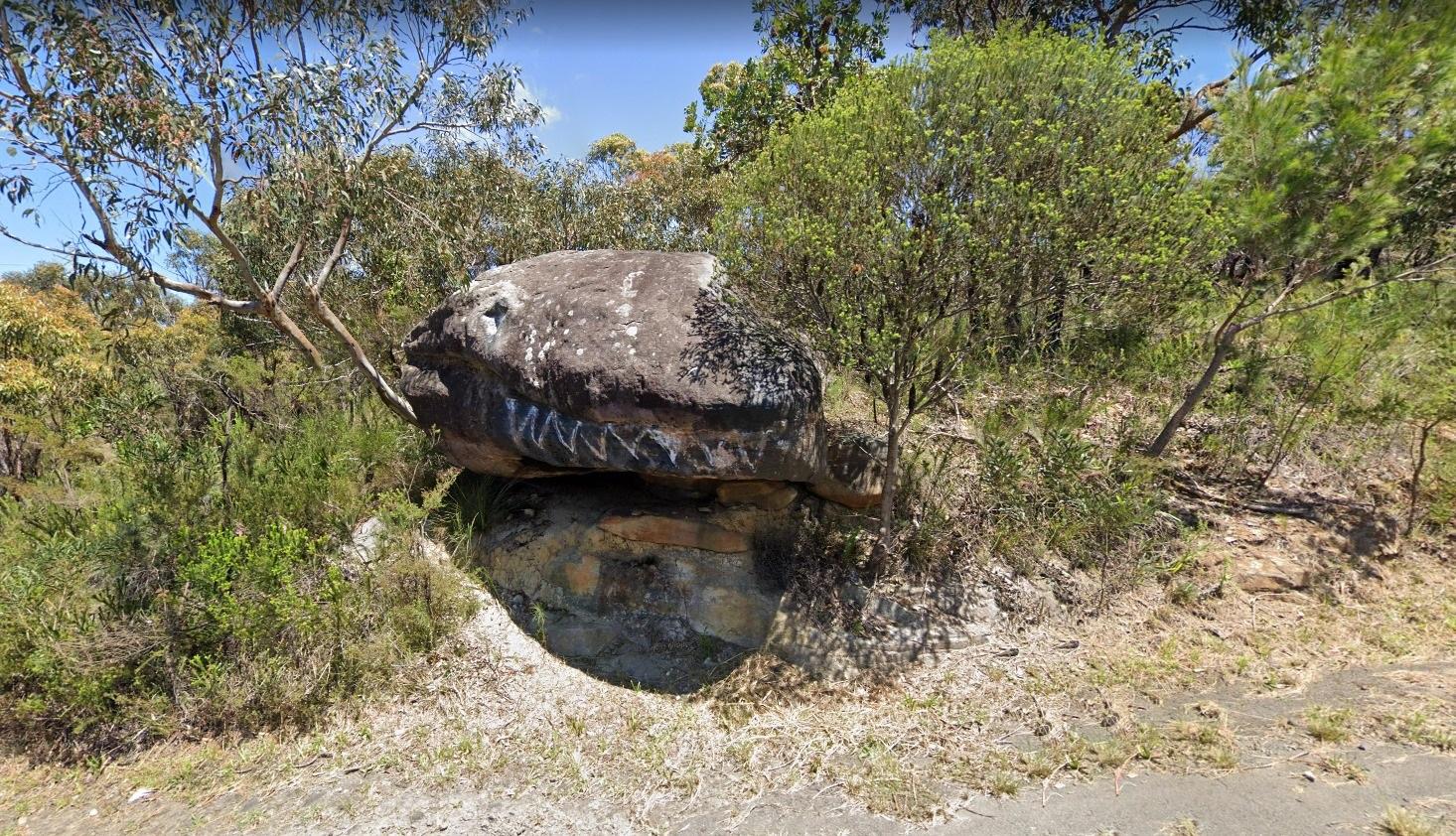 On Thursday June 15th 2023 the newly elected Minns Labor Government announced Housing developments with a capital investment value over $75 million,
which allocate a minimum of 15% of the total gross floor area to affordable housing, will gain access to the State Significant Development (SSD) planning approval pathway.
Further, these developments will also gain access to a 30% floor space ratio boost, and a height bonus of 30% above local environment plans.
Established by the former Coalition Government, the existing SSD pathway sees proposals assessed solely by the Department of Planning and Environment and bypasses local councils and planning panels. The SSD pathway allows faster planning decisions, providing certainty to developers and investors in these projects.
At the same time, planning controls or 'having a say' are taken away from the community and their Councils.
The announcement was made by the NSW Government which stated this was in response to a shortage in housing. Initial briefings to the new government revealed it had been handed a projected housing construction shortfall of 134,000 dwellings over 5 years, the government has stated.
The elimination of councils from the assessment of major housing projects impacting their residents would be a denial of local democracy, councils warned when the announcement was made.
Local Government NSW (LGNSW) President Darriea Turley AM said she had been deluged by council concerns over the announcement and had obtained a government commitment that the local government sector would be involved in developing the framework to address the housing crisis.
"This morning I was contacted by the State Planning Minister Paul Scully who assured me councils would be involved in the development of the new framework," Cr Turley said.
"This will be essential to ensure that local communities are not left out of having a voice in strategic land use impacting their local areas.
"Everybody acknowledges that there is a housing crisis in NSW and local councils want to be a part of the solution.
"The Minister assured me local councils would not be sidelined, but instead be welcomed into the fold to help develop the new framework."
"LGNSW will advocate to ensure the government keeps to this commitment and we will be fighting to make sure that councils' strategic planning powers will not be assumed by the State Government.
Cr. Turley said the local government sector has previously indicated support for a flexible and streamlined planning process and councils' willingness to work with the State Government to help fast track development proposals.
"But we would not support any actions by the Government to introduce rules that override local strategic plans," she said.
"These are plans designed, with community input, to balance development and growth with the availability of infrastructure and 'on-boarding' of local communities.
"In our talks with the Government we will be making it clear that planning processes must not violate council-led local plans and should allow councils to play a key role in assessing overall strategic merit."
Cr. Turley said LGNSW was always concerned when State Governments deemed it necessary to take planning authority out of local councils' hands, by labelling it "state significant".
"The announcement today by the Premier promises to deliver huge uplift for big developers on the proviso that they allocate a portion of their development to affordable housing for 15 years. After that, these homes would be turned over to the open market.
"Councils welcome the increased push for affordable housing targets within developments such as these, but if developers are to receive a massive 30% floorspace ratio bonus, the affordable housing delivered under with that uplift must be provided in perpetuity, not just for 15 years," Cr Turley said
However, there may be impacts on local greenfields and bush areas.
The Coalition established Sydney North Planning Panel, with former Liberal Minister Peter Debnam in the Chair, determined on May 23 2023 (published May 29 2023) that the Lizard Rock proposal should proceed towards Gateway Determination (consideration by the Minister). This is the next administrative step towards approval.
If the Minister wishes to proceed, it will then go to community consultation before a final decision is made.
Read the decision at: https://www.planningportal.nsw.gov.au/rezoning-reviews/planning-panel-or-commission-decision/lizard-rock-morgan-road-belrose
Currently the Lizard Rock proposal is accompanied by a non-binding Voluntary Planning Agreement (VPA) offer which proposes to dedicate 10% of the saleable land by area for affordable housing.

Member for Pittwater Rory Amon stated in response to the announcement that the new Labor NSW Government has been greenlit by the delegate for the Labor Minister for Planning, the Hon. Paul Scully, for the next phase in the approval process, despite significant community opposition to the plan which would see the demolition of 45 football fields of pristine bushland and wildlife habitat.
Mr. Amon cited a recently published letter, in which the delegate for the Labor Minister for Planning, the Hon. Paul Scully, wrote to Northern Beaches Council advising that the planning proposal should proceed.
The Gateway determination includes a condition for a site-specific Development Control Plan to be prepared in consultation with Council and the Department of Planning before exhibition of the Planning Proposal and the delegate was, in the letter, encouraging the Council to liaise with the proponent on this.

In March 2023 then Labor Planning Spokesman Paul Scully stated he would work with the land council and the council to find a use for the site, but that wouldn't include a housing plan.
"I have consistently campaigned against this development. This development will see 450 low density residential lots, which I am very certain will be carved up into Seniors Living apartments under the relevant SEPP after any final approval is given by government, with potentially 1,800 Seniors Living units or boarding house dwellings.'' Mr. Amon said
''On top of the loss of pristine environment, the significant congestion created, without any regional improvement in infrastructure will significantly reduce local quality of life. More than this, the risk to life is deeply concerning. My experience in the Black Summer Bush fires and my detailed study of the fire studies, have steeled my resolve to ensure this development does not progress. Placing homes in such a vulnerable area is, in my view, a recipe for tragedy. I cannot stand by and let this occur. Government must work with the MLALC and community to ensure the land is protected and that the MLALC rights as landowners are protected." the MP for Pittwater stated
Wakehurst MP Michael Regan has consistently opposed the scheme. He stated, when Mayor of Northern Beaches Council that the housing lots are "not required" and the northern beaches already has plans to build sufficient housing in better locations.
"We don't build in the bush. It's bushfire prone, there's no infrastructure ... there is nothing here and that's why it has never been considered and will never be considered," he said in February 2023
In response to Thursday's announcement and The Lizard Rock proposal update Mr. Regan stated, ''Yesterday the public was notified that the NSW Department of Planning has allowed the proposal to rezone the Lizard Rock site to move to the next stage in assessment. This is extremely disappointing, but unfortunately not unexpected. The local community have made it clear this development is not acceptable. I have made it clear, during the election campaign and since, that I am steadfast in my opposition.
In light of this step by the department, I have sought an urgent meeting with the Planning Minister Paul Scully, to reinforce my position.
In terms of next steps for the rezoning proposal, the proponent now must provide additional material and then, within three months, the proposal will go on public exhibition for a period of at least 30 days. I will be following the process closely and keep the community informed about how you can have your say. To share your concerns, please contact my office.''
However, the Lizard Rock proposal is just one on the horizon for local habitat sites.
In September 2019 the Metropolitan Local Aboriginal Land Council (MLALC) requested the Aboriginal Land SEPP be amended to include its land holdings in the Northern Beaches Council local government area.
This resulted in a proposal to include nine sites, six initial sites and three future sites, in the Aboriginal Land SEPP and the preparation of a development delivery plan. Once processed, the Metropolitan Local Aboriginal Land Council will have the ability to seek an independent review of any planning proposals for each of the six sites to consider whether they have strategic and site-specific merit.
Of the six sites, Lizard Rock on Morgan Road in Belrose was earmarked by the then NSW Coalition Government as the most suitable short-term development opportunity.
On Wednesday May 31st 2023 the NSW Government's Environmental Planning and Assessment (Housing and Productivity) Contributions Bill was passed in the NSW Legislative Assembly.
The Bill's passage in the Legislative Council would secure $1 billion over the forward estimates, and up to $700 million per year beyond that to support investment in vital community infrastructure such as roads, hospitals, parks, and schools, the new NSW Government said in a statement.
Minister for Planning and Public Spaces Paul Scully said the Government's Bill will go a long way to address housing shortages across NSW.
"The former Government left us with the biggest housing crisis this state has ever seen, so we're taking action to get new home builds moving with funds for community infrastructure.
"This legislation will lock in infrastructure contributions of up to $700 million each year, helping to create great places around new housing.
"Our Bill creates a genuine measure to support housing supply and connect growing communities with their infrastructure needs.
"It includes a $1 billion over 10 years for grants to local councils for regionally significant facilities like sporting complexes and open spaces ". Minister Scully said
The Bill passed the Lower House prevailing against resistance from the Liberal and National Parties' the legislation, despite the Opposition taking a similar plan to the last election.
"After 12 years of inaction on housing and effectively creating our current housing crisis, the Liberals have voted against this vital Bill", said Minister Scully.
"They voted against it despite taking a very similar plan to the election only ten weeks ago".
"Just like their previous plan, our Bill is based Productivity Commission recommendations, has the same contribution rates and covers the same regions and yet they voted against it."
"This funding will go a deliver community infrastructure so desperately needed by growing communities.
This also demonstrates the NSW Opposition's economic recklessness after leaving our government the biggest debt in NSW history.''
The Minns Government states that after 12 years in power the former Liberal-National Government has left a financial position where debt would have soared to $187.5 billion by 2026.
''Our State needs this Bill to fund vital infrastructure without more debt.''
The new Bill will replace the Special Infrastructure Contribution system with a new broad-based charge, called the ''Housing and Productivity Contribution''. The new scheme will not affect the local infrastructure contributions currently paid to councils.
It is intended that the new system will come into effect from 1 October 2023.
"I want to acknowledge the contributions of Members who, unlike the Opposition, supported reforms to better connect housing, jobs and supporting infrastructure", said Minister Scully.
"For example, the Members for Wollondilly and Wakehurst identified critical infrastructure needs in their electorates. These are exactly the types of infrastructure that the revenue generated through these contributions can fund. I thank them for understanding so well that this new fund is the best hope for their communities and the needs of greater Sydney."
Thursday's SSD for Housing developments over $75 million was accompanied by an announcement that the NSW Government will improve the planning system to incentivise residential housing developers that include at least 15% affordable housing in their plans.
The NSW Government states their plan will achieve more affordable housing, and more housing supply overall, with the changes set to come into force later this year.
Applications made through the SSD pathway must still meet rigorous checks and balances and the SSD process does not override local government decisions about where housing is permissible, the announcement states.
The National Housing Accord was announced by the Commonwealth Government in October 2022 as part of the Federal Budget. States and territories are to expedite zoning, planning and land release for social and affordable housing.
The NSW Government made a pre-election commitment to ensure that developments on surplus public land includes a minimum of 30% affordable, social and universal housing. The premier has already committed to a statewide audit, identifying surplus public land that can be rezoned for housing and associated uses.
This pledge builds on that, the Government states, incentivising an affordable housing component in private developments on private land.
The government states it will also strengthen construction industry standards, introducing a new Building Commission and creating a modern Building Act.
Premier Chris Minns said:
"We are looking at ways we can help address the housing supply crisis, this is one of them. These reforms will provide more homes and more affordable housing in places where people want to live."
"It is an important step, but we know our work to improve housing supply does not stop here."
Minister for Planning and Public Spaces Paul Scully said:
"We have a shared responsibility to deal with the housing crisis facing this state. We're facing a shortfall of more than 130,000 new homes over the 5 years to 2029. These changes provide incentives to build more affordable housing with the new pathway providing greater certainty and delivering the government more control of the decision-making process."
"This plan helps with housing affordability and with meeting our commitments under the National Housing Accord for new dwellings."
Minister for Housing and Homelessness Rose Jackson said:
"Every day the housing crisis gets worse, our government is removing the red tape that slows down the process from getting people into homes."
"We need more affordable housing and we're not wasting any time in delivering solutions to building more homes for the people of NSW."
"Granting State Significant Development status to developments that include affordable housing will allow faster decisions on these important projects. This commitment is in addition to our promise to deliver a minimum of 30% of social and affordable housing on surplus government land."
"We know that there is more to be done and every opportunity we have to deliver more homes for the growing housing wait list – we will take it."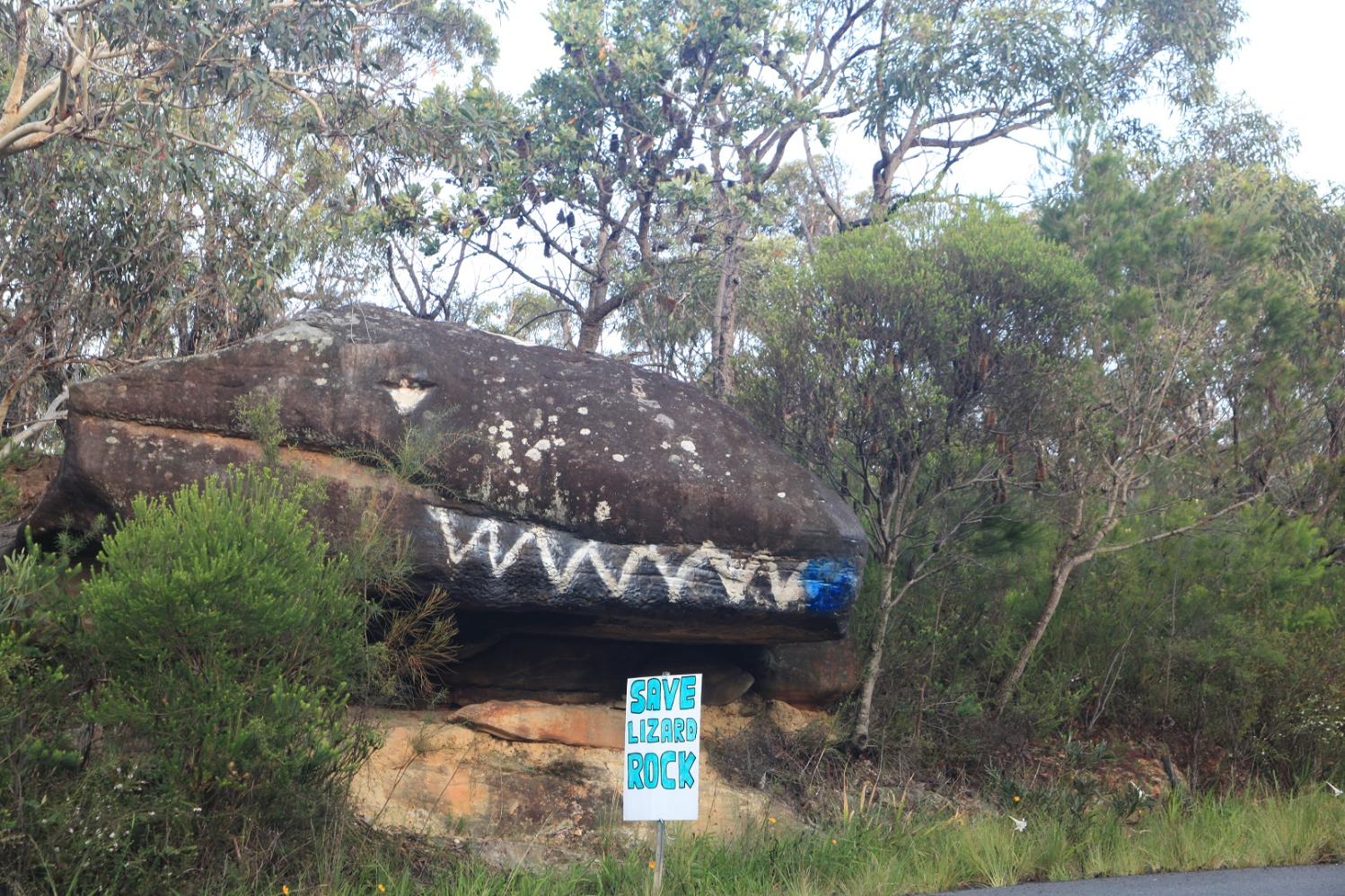 community sign installed at Lizard Rock - Morgan road site.