February 13 - 19, 2022: Issue 526
six MLALC Sites on the northern beaches identified for development: 71 hectares at Lizard Rock for 450 houses proposed to be commenced in 2022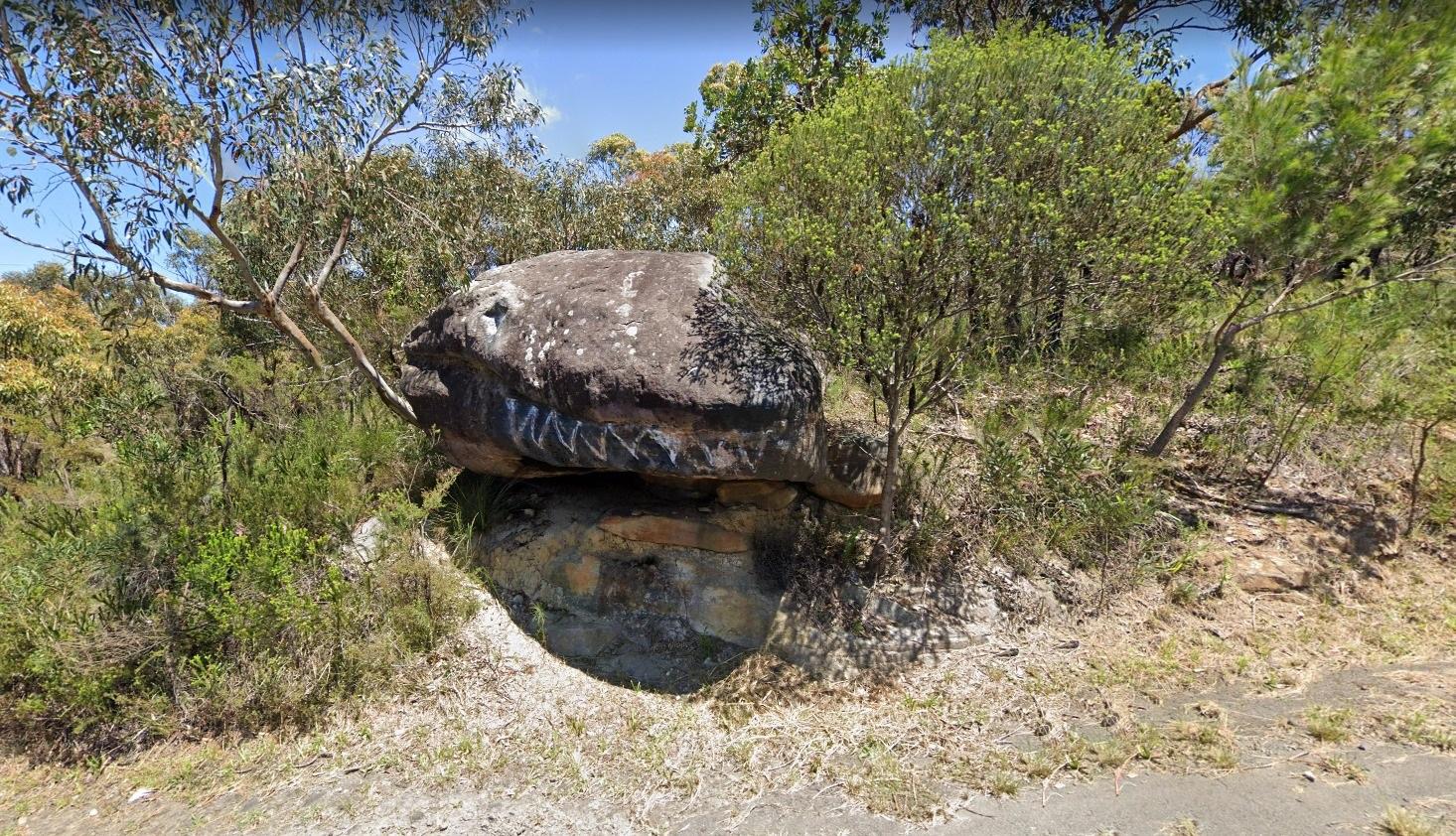 Lizard Rock, Morgan road, Belrose site. Photo: Google Maps.
In September 2019 the Metropolitan Local Aboriginal Land Council (MLALC) requested the Aboriginal Land SEPP be amended to include its land holdings in the Northern Beaches Council local government area.
This resulted in a proposal to include nine sites, six initial sites and three future sites, in the Aboriginal Land SEPP and the preparation of a development delivery plan.
Once processed, the local Aboriginal land council will have the ability to seek an independent review of any planning proposals for each of the six sites to consider whether they have strategic and site-specific merit.
Of the six sites, Lizard Rock on Morgan Road in Belrose has been earmarked by the state government as the most suitable short-term development opportunity.
Minister for Planning and Homes Anthony Roberts said if progressed the plan means new homes and jobs for the area as well as strengthened self-determination of the Indigenous community.
"This proposal is about Aboriginal people taking charge of using their land in ways that best supports their communities and protects their heritage," Mr Roberts said.
"Helping Aboriginal Land Councils achieve better economic outcomes from their land has long been a priority of mine and this project is a great first step forward for Aboriginal development in the Northern Beaches area."
If the plan is adopted, specific detailed proposals for each site would then need to be prepared for community feedback, with the first possibly kicking off as early as this year.
The DDP provides a framework for the potential development of six sites owned by the MLALC in the Northern Beaches LGA.
Of the nine sites (totalling 912 ha) owned by the MLALC in the Northern Beaches LGA, only the 71ha Lizard Rock site is currently endorsed by MLALC members and the NSW ALC to be actively investigated for land dealing.
The site comprises 22 separate allotments with a total area of approximately 71 hectares.
The proposed amendment to the Aboriginal Land SEPP and supporting Development Delivery Plan (DDP) has been prepared in consultation with the Metropolitan Local Aboriginal Land Council (MLALC) and Northern Beaches Council.
The proposals fit well within
the North District Plan
as part of that
Greater Sydney Plan
, consultation for which commenced in 2016, after the forced amalgamation of the Warringah, Manly and Pittwater Councils, and while the same were all under an Administrator appointed by the state government.
MLALC chief executive Nathan Moran told The Urban Developer the amendment was the result of close collaboration between MLALC, the planning minister and the department of planning.
"This is an extremely positive step towards utilising our land to deliver economic outcomes for our community as envisaged by the Aboriginal Land Rights Act," he said.
A planning proposal is now being drafted comprising 450 low- to medium-density homes, a cultural community centre, and protection of Aboriginal carvings and other heritage sites.
The othe
r five sites, at Aquatic Drive, Forest Way, Corymbia Circuit, Paxton Street and Ralston Avenue, are being considered for public recreation, community and residential development.
Future land uses could also include industrial, employment, environmental conservation and tourism, depending on the site.
All six sites will be mapped in an amendment to the State Environmental Planning Policy (Aboriginal Land) 2019, with development at Lizard Rock expected to commence before the end of the year.
Of those five other sites, which require further investigation, the documents state these could have planning proposals in place within in the next two to five years.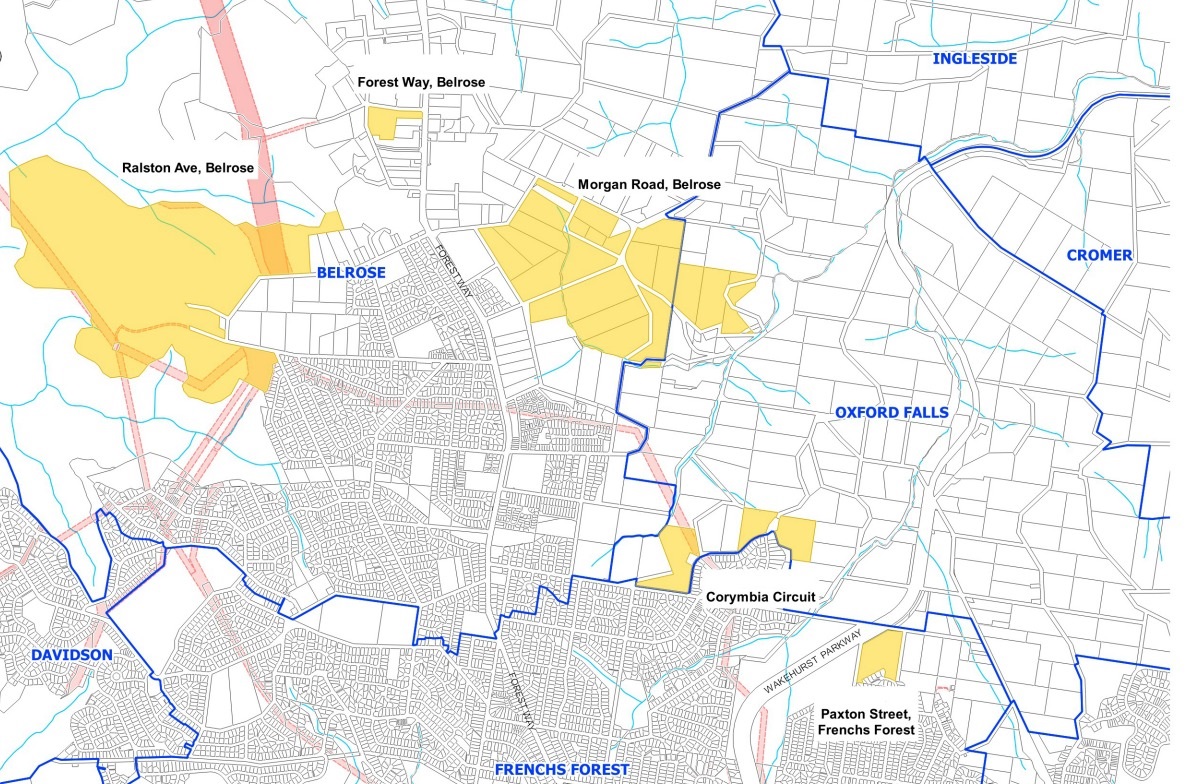 The six sites currently within the state's draft development delivery plan.

This plan goes back to 2006 for an Oxford Falls change to land zoning, with 2012 Warringah Council and 2017 post-amalgamation documents finessing aspects of what will be required in terms of new roads being built.
This revised report has been prepared to respond to issues raised in representations received in relation to the advertising of a Planning Proposal for the proposed rezoning to permit a residential development on a site within the Metropolitan Local Aboriginal Land Council (MLALC) landholding located to the west of Forest Way at Belrose.




Virtually all available land zoned for residential development in the area has been exhausted while there are other areas which present logical and easy potential extensions to the existing urban development without adverse environmental implications. A section of the large MLALC landholding presents such an opportunity subject to rezoning.




The envisaged development which is the subject of the application represents a further small extension immediately to the west of the earlier subdivisions. The proposal will potentially provide approximately 156 low density residential lots with new roads, involving an extension of existing collector roads which link to the 'higher order' roads of Forest Way, Warringah Road and Mona Vale Road.




The purpose of this report is to provide a revised assessment of potential road, transport and traffic related implications of the envisaged development and in particular: - provide and assess updated traffic survey data - assess the implications of new development in the area - provide a revised assessment of the potential traffic impact on the access intersections having regard for the updated survey results, new developments in the area and revised Lot yield - respond to issues raised by the authorities and the community.




The development site (Figure 2) is part of Lot 1 DP602729 which occupies a large irregular shaped total landholding of 135.3 ha located to the west of Forest Way (see Deposited Plan reproduced overleaf). The undulating site is largely Hawkesbury sandstone shrub and bushland apart from some cleared areas and tracks. The landholding is bounded to the west by the large Garigal National Park which spans the upper reaches of Middle Harbour Creek and its off shoots Bare Creek, Frenchs Creek and Fireclay Gully.




The envisaged development (subject to rezoning approval) would largely reflect the nature of the existing adjoining residential lands to the east with a road system including the construction of the existing unmade sections of Ralston Avenue and Wyatt Avenue.




The proposed development will provide the potential for 156 residential lots with normal frontage set back to the new road system.
The MLAC states on its website one its core functions is 'to make claims to Crown lands and to acquire and manage land on behalf of its members'. Their Objective:
''Metropolitan Local Aboriginal Land Council's (MLALC) primary objectives are determined by Section 51 of the New South Wales Aboriginal Land Rights Act 1983. These are "to improve, protect and foster the best interests of all Aboriginal persons within the council' area and other persons who are members of the council".
''
Metro's Land Rights Unit researches and makes claims on vacant crown land within Metro's boundaries of the greater Sydney metropolitan area. This work has enabled Metro to become the largest single landholder in a number of Sydney local government areas.
Land, alongside culture and heritage, is Metro's greatest asset. For this reason Metro is continuing its land claims process to ensure its asset base continues to grow for the benefit of its members.
Mapping and creating detailed databases of our lands allows Metro to utilise its land base efficiently and effectively. Our goal is to become self-sufficient through creating economic opportunities from our land to ensure our assets are protected for future generations of Metro members.''
Only Aboriginal persons may become members of land councils. There are two types of membership of a land council, voting and non-voting. If you wish to be a voting member of any land council, under Section 54(3)c of the
Aboriginal Land Rights Act 1983
you must attach a notice from the Chief Executive Officer (CEO) of the NSW Aboriginal Land Council declaring you are not a voting member of any other Local Aboriginal Land Council.
To become a member of Metro you must meet the following criteria: you are an Aboriginal person; you are an adult (18 years and over); you reside within the Metro boundaries; or you have an association with the area.
The functions of the Land Council include m
aking claims on vacant crown land; a
cquiring land and to use, manage, control, hold or dispose of, or otherwise deal with, land vested in or acquired by the Council; to p
rotect the interests of Aboriginal persons in its area in relation to the acquisition, management, use, control and disposal of land; to t
ake action to protect the culture and heritage of Aboriginal persons in the Council's area, subject to any other law; to p
romote awareness in the community of the culture and heritage of Aboriginal persons in the Council's area.
They also include to p
repare and implement, in accordance with the Act, a community, land and business plan; to m
anage, in accordance with the Act and consistently with its community, land and business plan, the investment of any assets of the Council; to f
acilitate business enterprise in accordance with the Act, and the regulations, and consistently with the community, land and business plan; to d
irectly, or indirectly, provide community benefits under the community benefits scheme; to p
rovide, acquire, upgrade or extend residential accommodation for Aboriginal persons within its area; and to e
stablish or participate in the establishment of, a trust for the purpose of providing a community benefits scheme.
One example of this in action locally is protecting sacred sites from the damage caused by illegal mountain bike trails.
Protecting our bush from bikes
The Metropolitan Local Aboriginal Land Council had been successful in applying for An Office of Environment Heritage government funded grant in 2014 called 'Protect Our Bush from Bikes' on Metropolitan Local Aboriginal Land Council land in Belrose and Red Hill to help protect and maintain our land.
The MLALC is happy to introduce Larissa Cooper whom is a qualified Bush Regenerator and now the Culture & Land Officer for our land council, Larissa has been carrying out the final stages of the grant working with fellow MLALC Staff, community organisations, consultants and contractors.
The grant has successfully helped move bike riders out of our high conservation bushland in Belrose protecting rare and threatened species but also protecting Aboriginal Heritage which has been damaged due to the third party usage, it is important that we help to educate the public about the significance of Aboriginal Heritage which is very important in Aboriginal Culture and will be passed onto younger generations. One of the Aboriginal sites that have been damaged at Belrose has been nominated and now declared as an Aboriginal Place which the NSW Heritage Minister Mark Speakman announced on Wednesday 26th October 2016 which will now provide added protection to the site for the future.
Although we still have an ongoing battle with our Red Hill site which is a lot larger to maintain but also to help protect threatened species that do occur, this is a prime example of why our land council will need ongoing support from the government and community to help protect and maintain.
Here are a few examples of the types of work that have been carried out under the grant:
Picture to the left MLALC staff and contractors blocking off tracks including educational signage that lead to a threatened species pocket used by motor bike riders, people on horses and mountain bike riders at red hill. Unfortunately this has already been demolished.
Here is an example and in the picture above and to the right of MLALC blocking a track from bike riders in order to protect Aboriginal Heritage that has been damaged already.
It is important to remember that local indigenous people like Denis Foley and Laurie Bimson (
Guringai Tours
) have no connection with the MLALC.
Annual Reports for the MLALC be accessed either on their website or sourced in the public domain.
An extract from that states;
Background to the New South Wales Land Rights Act

''In June 1983 the Wran Labor Government enacted the LRA, which subsequently allowed Aboriginal land councils to claim empty Crown land not needed for essential public purposes. This Act had its initiative in the early South Australian lands trust; in 1974 the New South Wales Coalition government had sponsored the establishment of a Lands Trust. The Trust's main activity was the purchasing of residential properties. In time it became the landlord to around 20 per cent of the State's Indigenous population. Much of this property later ended up as valuable assets for land councils and Aboriginal housing groups. The advent of the Wran Labor Government in 1976 was hailed as a necessary first step towards the granting of inalienable land rights to Indigenous people. After much delay and despite heated debate and opposition from some Indigenous groups, the parliament of New South Wales passed the LRA. It gave certain groups freehold title over current Aboriginal reserves but had no process for claiming former Aboriginal reserves. The only non-reserve land that could be claimed was Crown land that had no future use and was not being used. There was no recognition of traditional ownership (Bennett 1999: 104; Wilkie 1985).

Our traditional custodians were ill-prepared for what followed. Aboriginal Land Councils were established very quickly and began a land grab. This was often without any involvement or consent from local Aboriginal people who were direct descendants of the traditional people of the lands in question. Guringah people generally were still recovering from wearing the brunt of nearly 180 years of physical and psychological trauma (dating from the establishment of Sydney town adjacent to our lands in 1788 through to the 1967 referendum which removed discriminatory clauses from the Australian constitution). These traumas included firstly dispossession of our land, enforced segregation and discrimination, and then assimilation and the denial of our culture.

Guringah people were not fully conversant with the new opportunities that the Act bestowed upon them, nor savvy enough about the workings of the new legal system. There was a lag in the granting of these opportunities and in local resolution as to how to respond to them. Another group of Indigenous people however stepped into the vacuum and took advantage of this significant historical event. We Guringah custodians could not believe other Aboriginal people could act against us to both deny our existence and then steal our traditional lands from under us. But they did and history will show that the medium to allow this was the LRA

.''
''The Office of the Registrar of the Land Rights Act conservatively values these lands at $770 million. The administrator of the New South Wales Aboriginal Land Council believes the figure could be closer to $3 billion. These local Aboriginal land councils could collectively be a larger landowner than Lend Lease or Mirvac. Recent enquiries have revealed that a serious lack of necessary infrastructure has left the door open to corruption. One report makes the claim that land councils have been drawn into questionable dealings by lucrative offers from real-estate developers (Jopson and Ryle 2004: 30).''

''The 2001 census revealed that 135 319 people living in New South Wales identified as Aboriginal (ABS 2002). Almost half of this group was living in financial stress. Most of them were existing on incomes classified as being below the poverty line. Almost one in five was unemployed and one-third lived in sub-standard housing. Of the 135 319 Aboriginal people in the State, only 20 459 or 15 per cent are members of Aboriginal land councils (Jopson and Ryle 2004a: 30). As previously mentioned, the logical deduction is that the great majority of Aboriginal people in the State are not receiving any flow-on benefits from the 1983 Act. Despite their chronic poverty, they have not received any benefit from the 79 000 hectares of land granted to Aboriginal people or the sale of prime coastal property by Aboriginal land councils.

Land lies at the heart of Indigenous cultural heritage. If the land is being managed (and sold) by a small minority of Aboriginal people who have no historical connections with that land—be they spiritual, cultural, intellectual, ceremonial or economic—then surely the claim can be made that the New South Wales Aboriginal land councils are little more than real estate speculators. They are by their own actions usurpers.''
The 2022 draft Development Delivery Plan is on exhibition for public comment until Monday 21 March 2022.
Following the exhibition period, all feedback on the State Environmental Planning Policy amendment and DDP will be carefully considered by the Department of Planning and Environment to inform their finalisation later this year.
If approved, the six sites will be mapped in an amendment to the State Environmental Planning Policy (Aboriginal Land) 2019, which will then allow the Metropolitan Local Aboriginal Land Council to lodge planning proposals for independent review to the North District Planning Panel.
The documents are available at: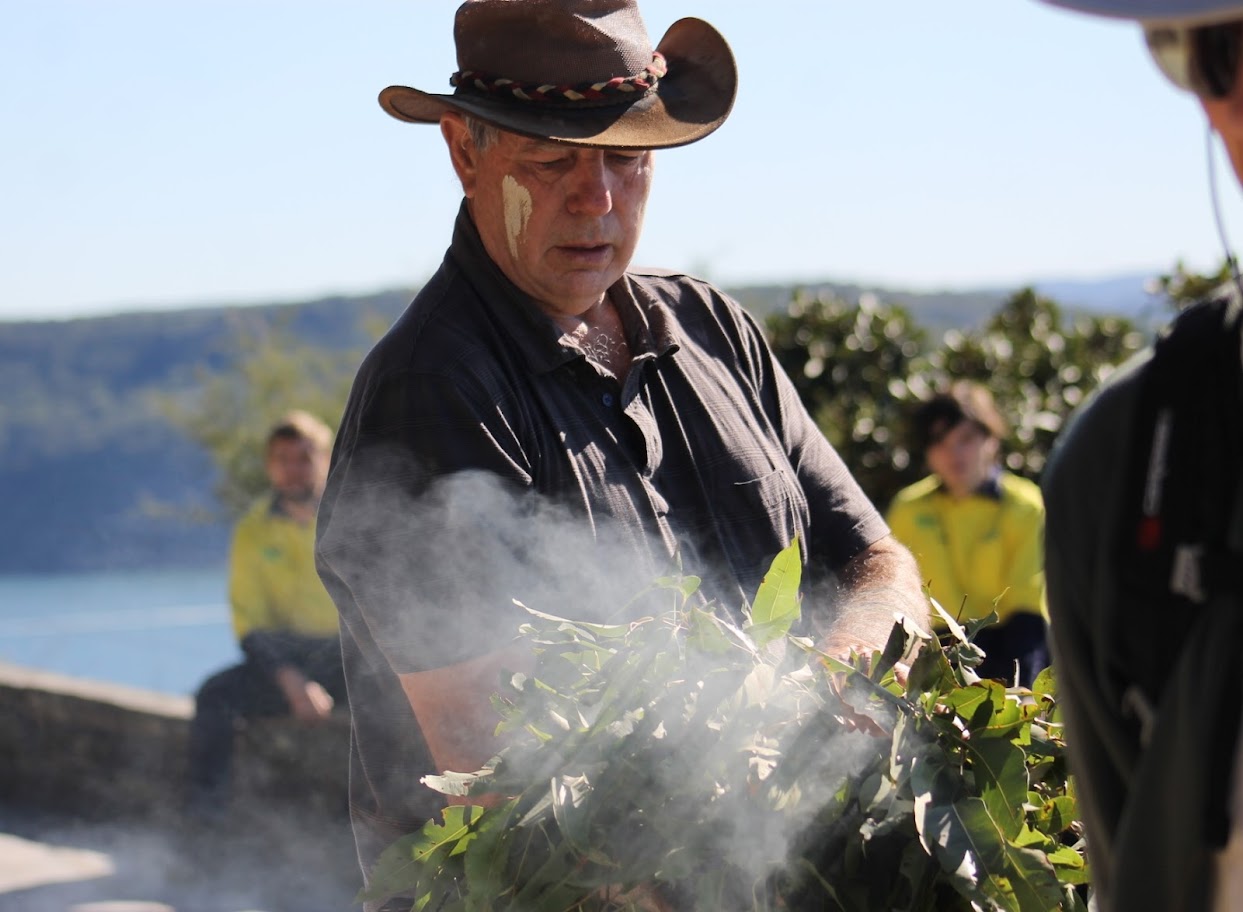 Laurie Bimson is a Guringai man, from the Garigal clan. Smoking Ceremony at West Head - image taken with permission from Laurie. Photo: A J GUesdon

* Professor Dennis Foley teaches the stories of his Grandmother country, Gai-mariagal Country: Matriarchal country which today is known as the Northern Sydney region of Sydney.
Professor Foley is a Fulbright Scholar and dual Endeavour Fellow. His publications focus on social inclusion and cross disciples such as Indigenous Literature, Indigenous History, Indigenous Studies, Business Management (Entrepreneurship) and Indigenous Epistemology and Pedagogy.
Dennis has written numerous academic articles through his career as well as two books, "Repossession of Our Spirit" and recently "What the Colonist Never Knew"
What the Colonists Never Knew: paints a vivid picture of what it was like to grow up Aboriginal in Sydney, alongside the colonists, from 1788 to the present. Peter Read's exploration of the history of Aboriginal Sydney is interwoven with Dennis Foley's memories of his own Gai-mariagal country, taking readers on a journey through the region's past. This book offers an honest account of the disappointment, pain and terror experienced by Sydney's First Peoples, and celebrates the survival of their spirit and their culture.
Repossession of our Spirit: "Aboriginal people were still living in their traditional country in the 1950's – right in the middle of Sydney. This extraordinary story tells how Dennis Foley, a Gai-mariagal (northern Sydney) man grew up with his grandmother and uncles. He learned the traditional stories of Manly, Narrabeen, Crows Nest and Forty Baskets Beach. After you've read this story, your Sydney can never be the same again."
We pay our respects to Dennis, and his incredible generosity and knowledge in teaching us the stories of his Grandmother, matriarchal stories, story of Gai-mariagal lands.
Thank you sir.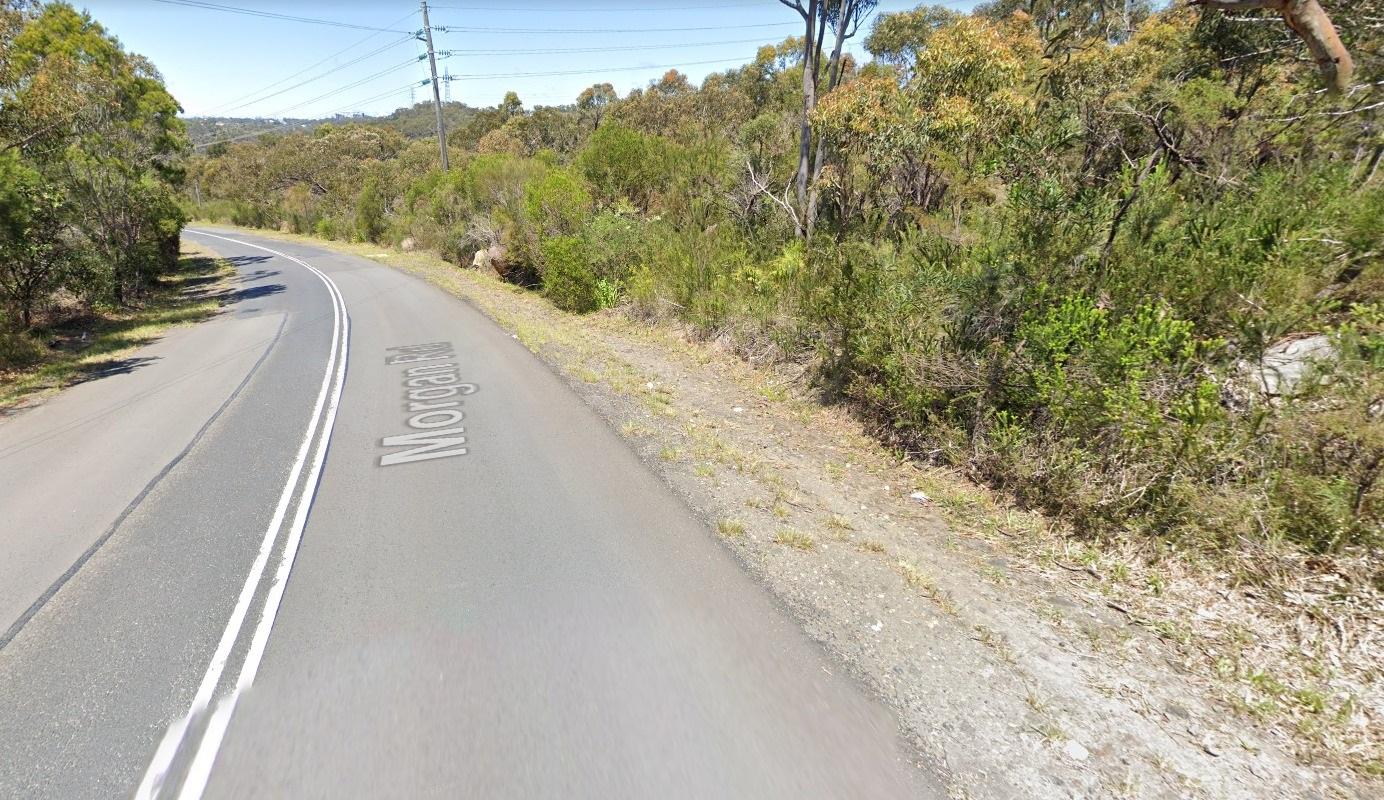 Lizard Rock, Morgan road, Belrose site. Photo: Google Maps.