March 5 - 11, 2023: Issue 574
10,500 Sign petition to save lizard rock from development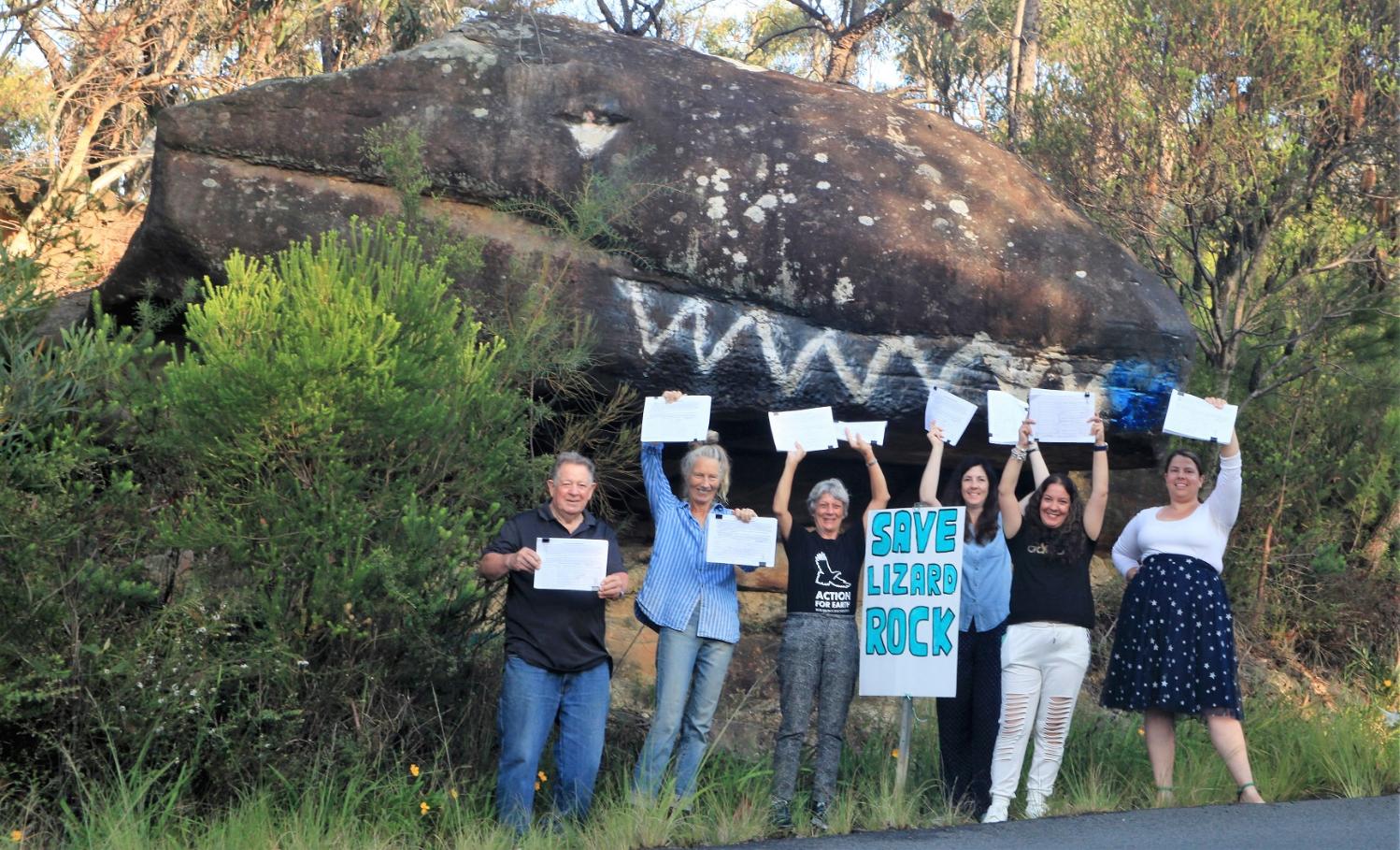 10,000 signatures held by (L-R) Garigal man Neil Evers, Dr Conny Harris, Pam Dawes, Deb Harris, Rachael Jackson, Cr Kristyn Glanville.
The Northern Beaches Bushland Guardians campaign has collected 10,500 signatures from the Northern Beaches community, and across NSW, in its campaign to save Lizard Rock and other bushland from development proposed by the NSW Government on Sydney's Northern Beaches. 10,000 signatures are required to table a paper petition in NSW Parliament. The campaign will continue to collect signatures until after the NSW State Election.
"The community has spoken - we want to protect this bushland for future generations, and we want this issue debated by the next Parliament." said Northern Beaches Envirolink Inc President Dr Conny Harris, a local GP and nearby resident on Morgan Road, Belrose.
"It has been inspiring to see the community come together from all sides to achieve this milestone of 10,000 signatures, and it has been through the work of our Envirolink volunteers and supporters."
"Developing this land sets a dangerous precedent that will not stop at 71 hectares, but open up more than 220 hectares of land to development on the Northern Beaches, and more across the state" said Dr Harris.
"The wildlife and bush at Lizard Rock is truly spectacular, with iconic species like wallabies and lyrebirds, endangered species like quolls, and known Aboriginal heritage sites. Lizard Rock forms part of the core habitat which connects into the Garigal National Park and Narrabeen Lagoon State Park" said Dr Harris.
"The Council has raised a number of highly concerning aspects to the Lizard Rock proposal, including the high level of bushfire risk identified by Council's independent experts, significant loss of biodiversity, and failure to demonstrate appropriate planning for traffic, transport and infrastructure needs." said Councillor Kristyn Glanville from Northern Beaches Council, an environment and planning lawyer by background.
"The clear lessons from the Floods Inquiry and Bushfires Inquiry was that we need to stop building houses in places where we will put lives in harm's way. There is also a desperate need to conserve our remaining pockets of nature, to counter issues such as extinction and climate change." said Cr Glanville.
The Northern Beaches Bushland Guardians have requested that the State Election candidates for the Northern Beaches in Wakehurst, Pittwater, Manly and Davidson table the petition and champion the cause in Parliament. The campaign welcomes candidates to make this pledge publicly.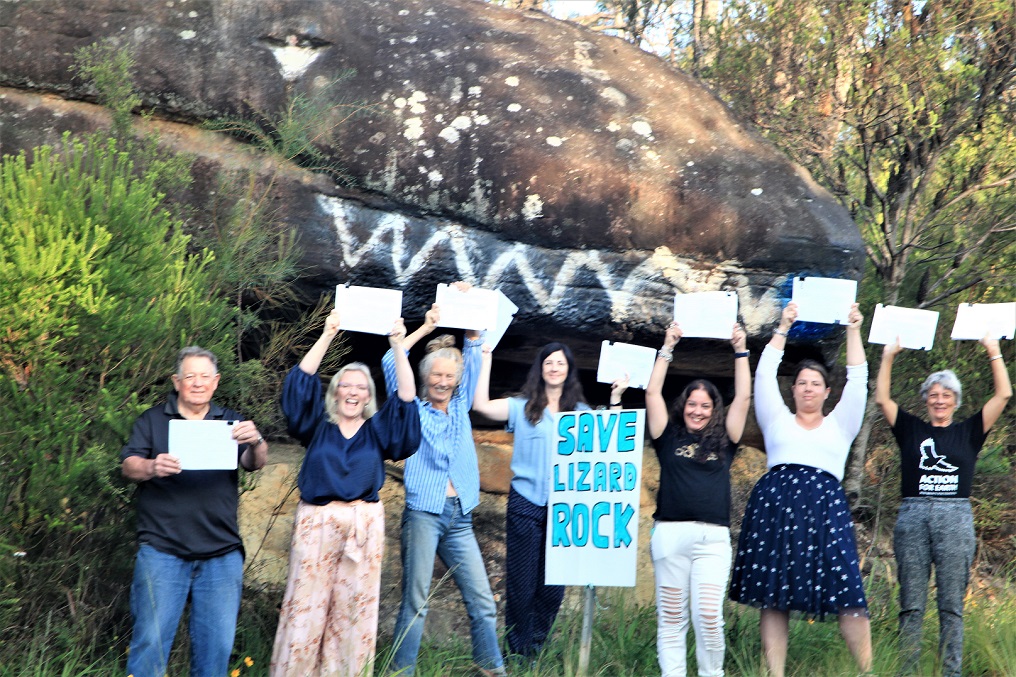 10,000 signatures held by (L-R) Garigal man Neil Evers, Sarah Baker, Dr Conny Harris, Deb Harris, Rachael Jackson, Cr Kristyn Glanville, Pam Dawes

Background
The NSW Minister for Planning has approved a Development Delivery Plan for 227.3 ha of bush land located at Lizard Rock (Morgan Road), Aquatic Drive, Forest Way, Corymbia Circuit, Paxton St, and Ralston Ave. The sites are spread across the suburbs of Belrose, Davidson, Frenchs Forest, Oxford Falls and Allambie Heights. As a result of the Minister's decision, these sites are now included in the NSW State Environmental Planning Policy (Planning Systems) 2021 ("SEPP"), with planning decisions taken out of the hands of Northern Beaches Council and decisions instead made by the State Government. The first site proposed for development is the 71 ha "Lizard Rock" site located at Morgan Road, Belrose, which proposes 450 houses.
About Northern Beaches Envirolink Inc
Envirolink was formed in 2000 and has a 20 year history of providing environmental advocacy on the Northern Beaches, coordinating bushcare, and campaigning to protect local bushland, beaches, and lagoons. The Northern Beaches Bushland Guardians is a campaign by Envirolink to reverse the Development Delivery Plan and find alternatives to development of the identified sites, such as leasing the land as a National Park, or a land swap for developable land elsewhere without conservation value. Find out more at: www.envirolink.net.au
Concert: Rock For Lizard Rock
FREE. Register at: https://www.eventbrite.com/e/rock-for-lizard-rock-tickets-554768135427