August 20 - 26, 2023: Issue 595
Newport Breakers Colts: Robertson Cup Winners Season 2023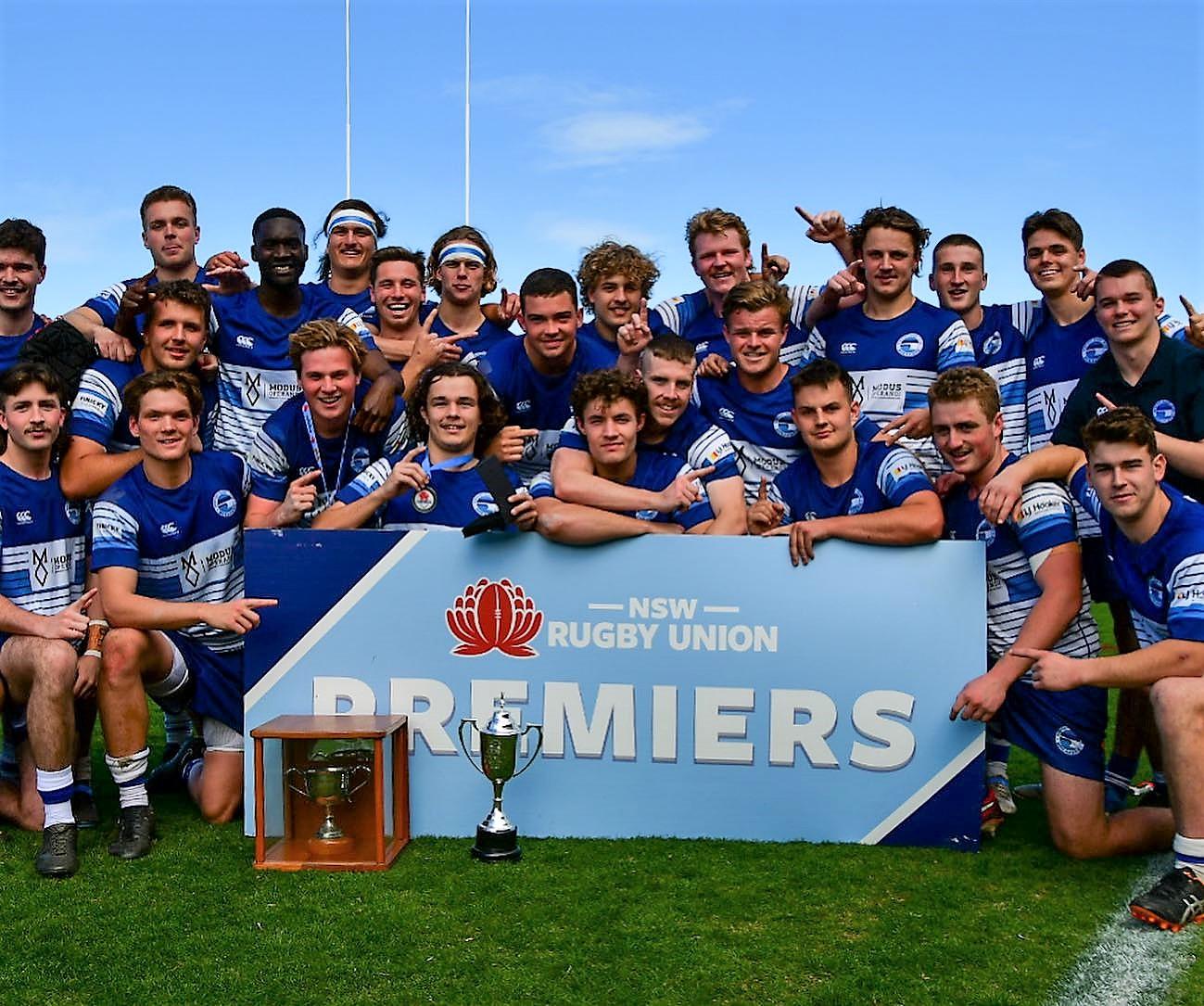 The Newport Breakers Colts team are Robertson Cup winners Season 2023.
On Saturday August 19 they won the Grand Final against the only team they lost to throughout the 2023 rounds to triumph, the final score: Newport 14 - Lindfield 12. This means the Breakers Colts went one-better than last Season.
Big congratulations to Jack Hanley as well, voted Subbies Colts Player of 2023 across all Clubs.

Coupled with the Breakers Womens team winning their Grand Final against Lindfield Blue on Saturday July 29th, and the inaugural Joy Johnson Cup, the Breakers have had a great Season.
Jack

Both the Colts (Robertson Cup) and 1st Grade (Barraclough Cup) registered wins against UNSW to reach the Grand Finals with the Barraclough Cup side defending their 2022 Premiership, and an opportunity to make it 3-peat of Grand Final wins in a row.
The 1st Grade led a brave finals campaign and an effort those who joined the bus from Porters to Concord were proud to watch from a great team of players. This crew simply does not give in and should be more than pleased with their efforts all Season long. It was tough to go all the way with many players out, particularly the vital on the field Front Rowers, but the boys showed amazing courage and determination to hang in there, for all 3 post season games and Saturday it was just a task too far.
There were some great moments for the Breakers and they are sure to come back stronger for 2024.
Alan Jones's excellent words in the last Issue sum up a great 60th year; all heart, awesome broken field running, superb kicking and great sportsmanship, congratulating Lindfield, the Old Soldiers, on their win.

Lindfield won the Barraclough Cup, Stockdale Cup and Richardson Cup at Concord, topped off with the ultimate prizes of the Div 2 Club Championship - which sounds like a Newport Season as well, as it was in 2020, when the Breakers took out 4 of the available 5 trophies in their Division and came back strong after the Season cancellations during Covid, to rebuild and kick some more goals in 2022.
The Breakers won the Barraclough Cup in 2022, fullback, Sam Groom, awarded the Barraclough Medal for Division Two's Best and Fairest, and won the Reliance Shield in 2022 as Club Champions in Division 2 of NSW Suburban Rugby Union, and had 4 out of 5 teams heading into the Semis last year.
Newport Breakers President Steve Hewitson said on Saturday April 15, the Breakers first games for the 2023 Season and home games at that, played at Porters Newport, that he's looking forward to building a strong bond between old and new players this year (half of Newport's team members across the grades were new), and replicating the success the club had during the 2022 Season.

Earlier this year both the junior and senior clubs celebrated the opening of the girls and women's change rooms - more brand newness for the Breakers.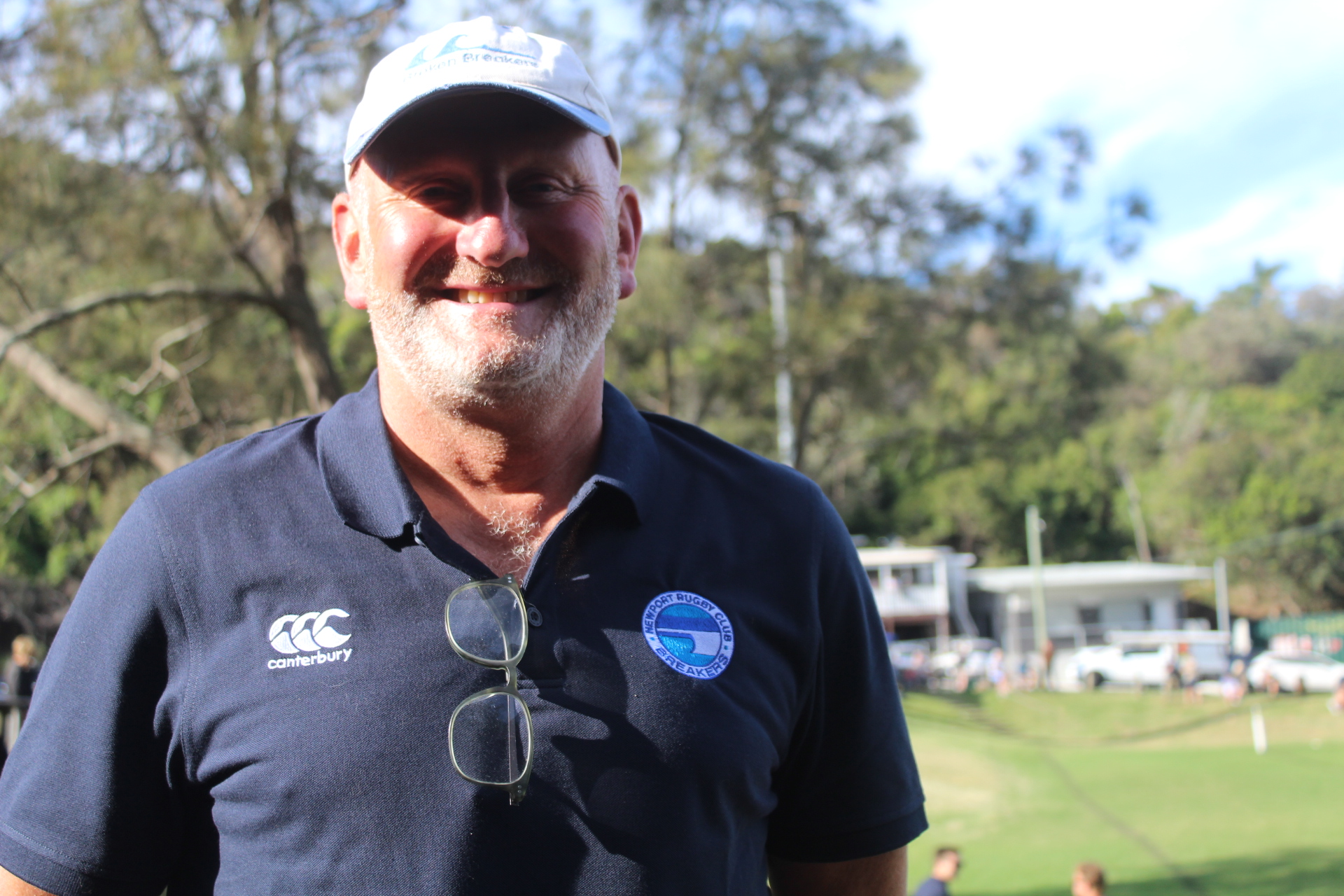 Newport Breakers President Steve Hewitson
It's clear they will do it again as they have done so before.
Congratulations on a brilliant Season Breakers, you have done Newport and yourselves proud.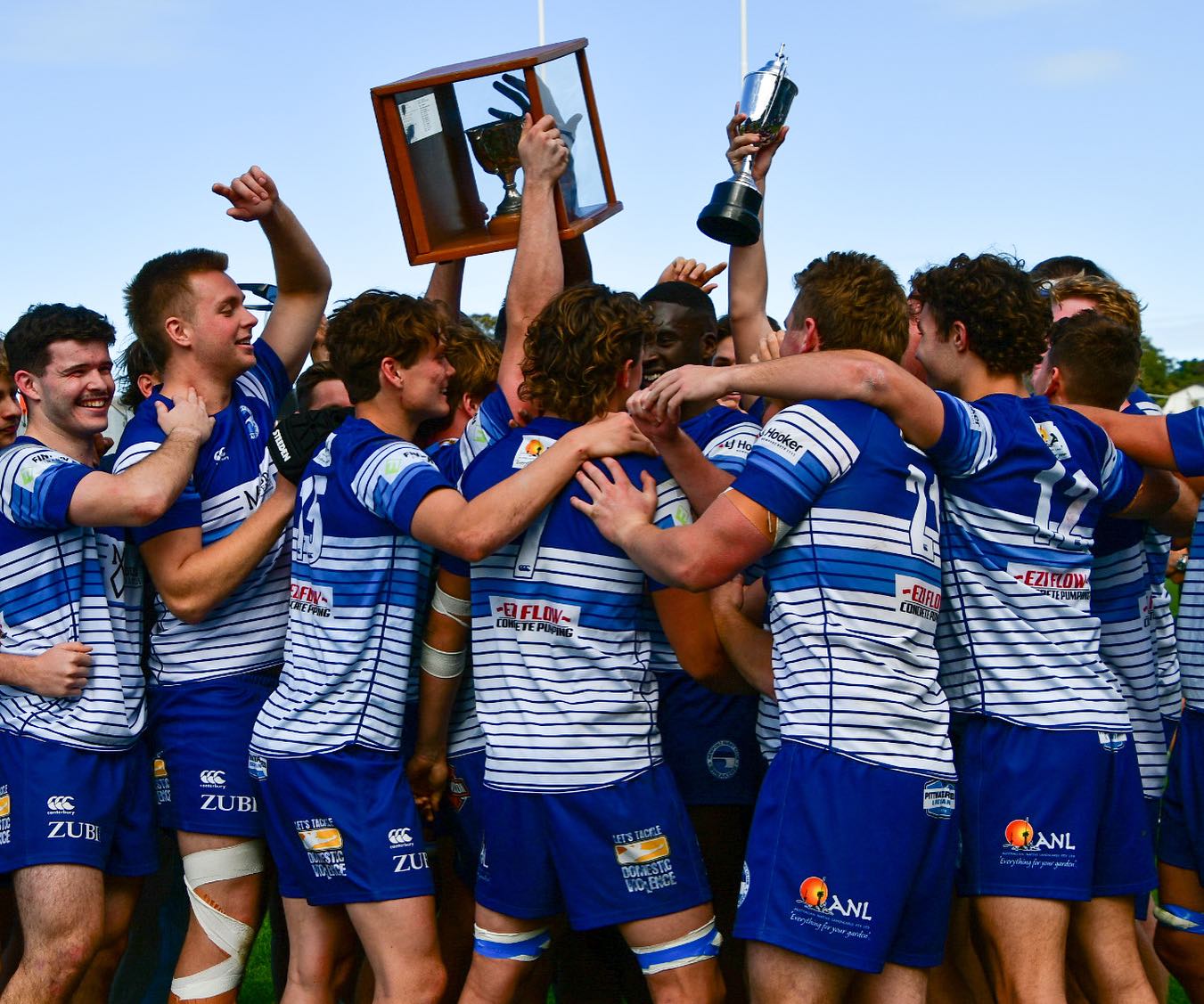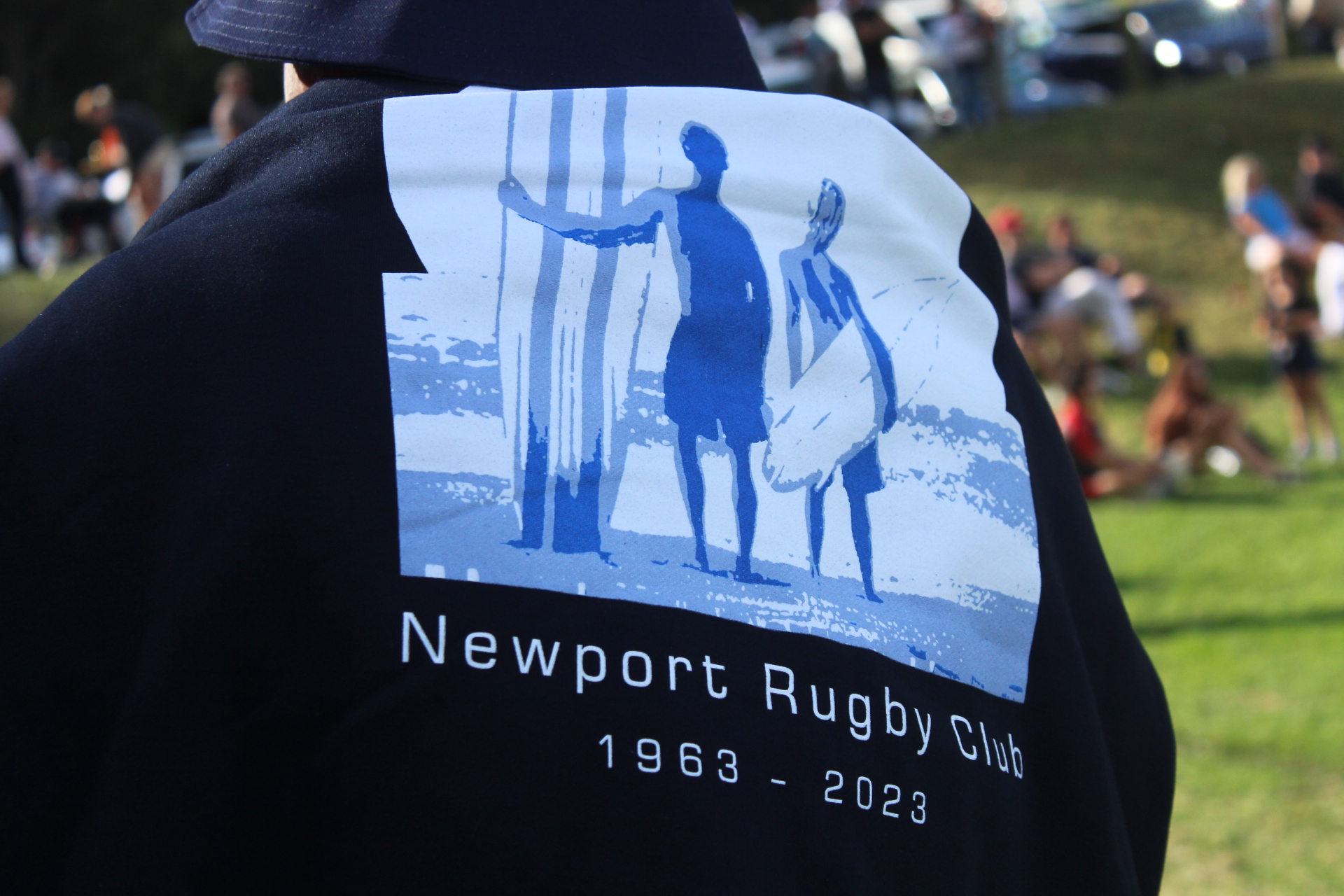 Mona Vale Road (East) Upgrade: Fauna Bridge Supports Installed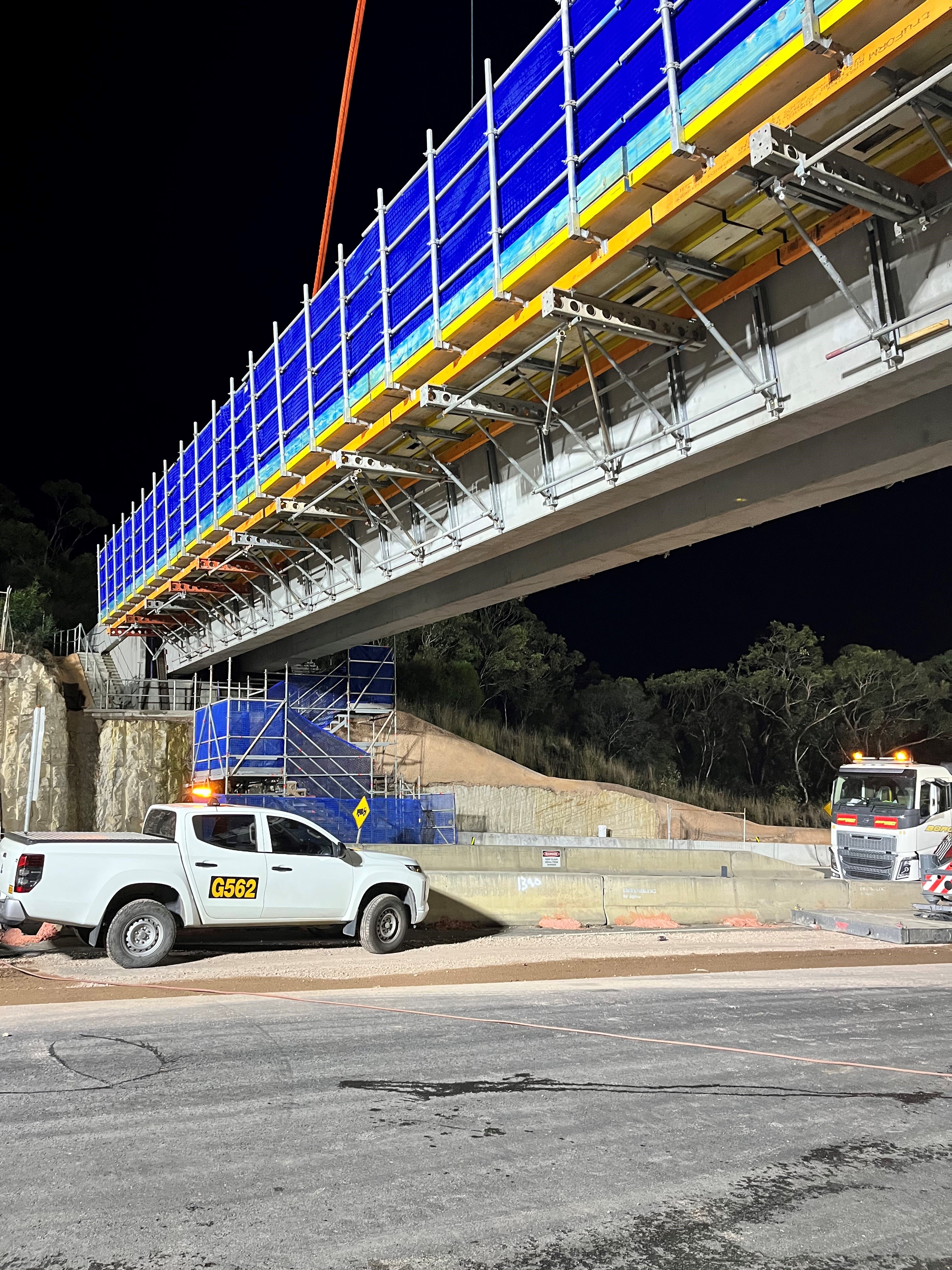 4am Friday August 18 2023, the fauna bridge installation works completed successfully. Photo: courtesy Transport for NSW/RMS (and Lorraine; who has rescued so many wallabies along this section)
On Friday morning, at 4am in the freezing cold, the supports for the new Fauna Bridge overpass were installed.
This is the first dedicated wildlife overpass in Greater Sydney.
Contractors, the Georgiou Group, advised they had scheduled the fauna bridge overpass supports installation and partial and full closure of Mona Vale Road between Manor Road and Ponderosa Parade on Thursday 17 August and Friday 18 August, weather permitting.
They needed to carry out this work at night to;
safely install the fauna bridge supports
minimise traffic disruptions
reduce safety risks to workers and

motorists.
There was to be a partial and full closure of
Mona Vale Road over two nights;
Thursday 17 August from 9pm to 6am,
westbound lane closure for bridge
support delivery and
Friday 18 August
from 9pm to 10:30pm westbound lane
closure and
from 10:30pm to 5am full closure of
Mona Vale Road.
The overpass is one of 4 fauna passes announced for the upgrade - one bridge and an underpass for the East upgrade and the same again for the West upgrade.
In 2014
Pittwater Natural Heritage Association, Wildlife Roadkill
Prevention Association (Northern Beaches) and Katandra Bushland Sanctuary Trust began campaigning to connect threatened bushland reserves in the Pittwater area in a bid to help stop the decline of our native fauna.
According to information gathered by local wildlife volunteers in 2015 – 2016 over 53 wallabies died on Mona Vale Road between Terrey Hills and Mona Vale. Although Wallabies were counted as an indicator species, many other native species have also died on Mona Vale Road, including possums and echidnas. These distressing statistics sparked members of these community groups into calling for action to reduce roadkill on this road.

In
May 2016
, when the
National Parks and Wildlife Amendment (Adjustment of Areas) Bill 2016
was passed on Tuesday, May 31st, 2016 p
art of the speeches during the Reading of this Bill focused on the necessity to make provision for a fauna bridge or bridges.
In September 2017,
after years of lobbying NSW Roads and Maritime Services to get more fauna underpasses and overpasses included in the upgrade of Mona Vale Road East, Jacqui Marlow, Marita Macrae and David Palmer of Pittwater Natural Heritage Association were told at a meeting with NSW Roads and Maritime Services that the fauna crossings they had been campaigning for were now included in the final plans for the eastern section of the road upgrade.
This completed the suite of fauna road crossings that have been planned for the upgraded Mona Vale Road between Mona Vale and Terrey Hills. This included both sides of the road being fenced along its entire length to guide native animals to the crossing sites.

The MVR East upgrade fauna pass locations (per 2018 project documents):

Placement of West upgrade fauna passes (these were identified as places where our wildlife crosses through the data collected by wildlife rescuers and carers and the Wildlife Roadkill Prevention Association, along with local wildlife rescuers in WIRES and Sydney Wildlife Rescue) per 2-18 documents:

The Pittwater Natural Heritage Association and Wildlife Roadkill
Prevention Association also asked for fauna fences to be placed alongside the works sites to prevent wildlife
deaths
before the project commenced. The cutting into bush to widen the footprint of the build was creating more exposed access to this dangerous road, and
likely
to lead to more
wildlife
injuries and deaths.
The campaign was led by Jacqui Marlow of the Wildlife Roadkill Prevention Association.

In May and then June 2019 confirmation these would be installed was
received, an announcement that had been worked towards as part of the pre-commencement mitigation against wildlife deaths
.
The groups involved were also advised that nest boxes had been installed to compensate for loss of nest sites within the construction zone. Forty boxes were said to have been installed around Mona Vale Road East and another forty around Mona Vale Road West.
However,
reports were coming in
from residents that local fauna was being killed - three wallabies were killed on Mona Vale road, a Monday night, on June 3rd 2019 alone.
Pittwater Online
also received reports from residents of Warriewood, one lady stating a wallaby was bounding down their street in the middle of the day, 'looking very distressed and scared'.
Wallabies are usually out at dusk, night and dawn to feed - not bounding down a suburban road in the middle of the day.

Three months later, on Friday September 20, 2019 a
Transport for NSW spokesperson stated:
''Fauna fencing is now being installed along the Mona Vale Road East upgrade corridor.
Fencing is also being installed opposite the Mona Vale Road West upgrade as part of early work, on the southern side of the road between Kimbriki Road and Tumburra Street at Ingleside.
The fauna fencing is being progressively installed as road work continues and will aim to minimise the likelihood of fauna crossing Mona Vale Road.
The fencing will be 1.8 metres high and dug into the ground to ensure all fauna cannot make their way under the fence.''
The fences were finally beginning to be installed in late
September 2019
.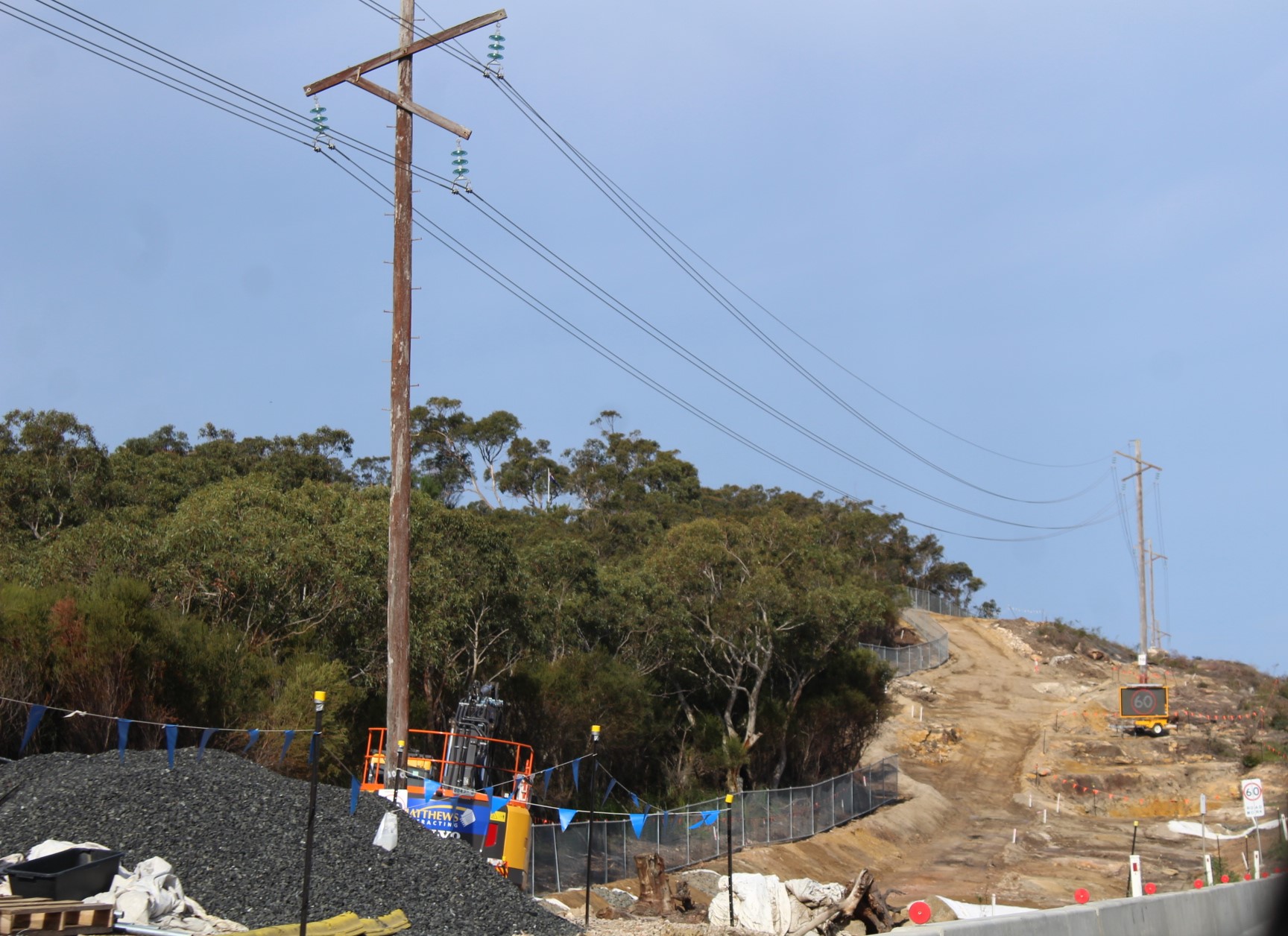 It's important to remember that all the people in all these groups are volunteers who have put in years towards this result - countless studies and papers were written or cited, data collected and shared - and unwavering support by former Pittwater MP Rob Stokes along with a core group of great people at Transport for NSW and the contractors made this happen.
Readers may recall workers from the Mona Vale Road East upgrade calling in Sydney Wildlife Rescue volunteers to
save a nest of plover eggs
in Spring 2019 and move these, and their parents, to where they would be safe.
PNHA member Marita Macrae attended the installation, sharing;
''The main girder arrived about 10pm and by about 11.20 it was in place across the road. From a huge mobile crane in the middle of the road a cable was attached to each end of the girder which was slowly lifted. It was turned at right angles so that its ends were above the foundations on each side of the road. Then it was lowered into place.
The event was illuminated by very bright lights.
The bridge will planted with local native vegetation. As the road edges will be fenced, fauna wishing to move from bushland on each side of the road will be directed to the bridge. Fauna roadkill will be prevented and traffic safety ensured as animals on roads can cause accidents.
PNHA and others campaigned hard for this bridge so we are delighted to see it becoming a reality. ''
The work done on Thursday and Friday is great news for our local wildlife and an indication of how much locals care for these other locals.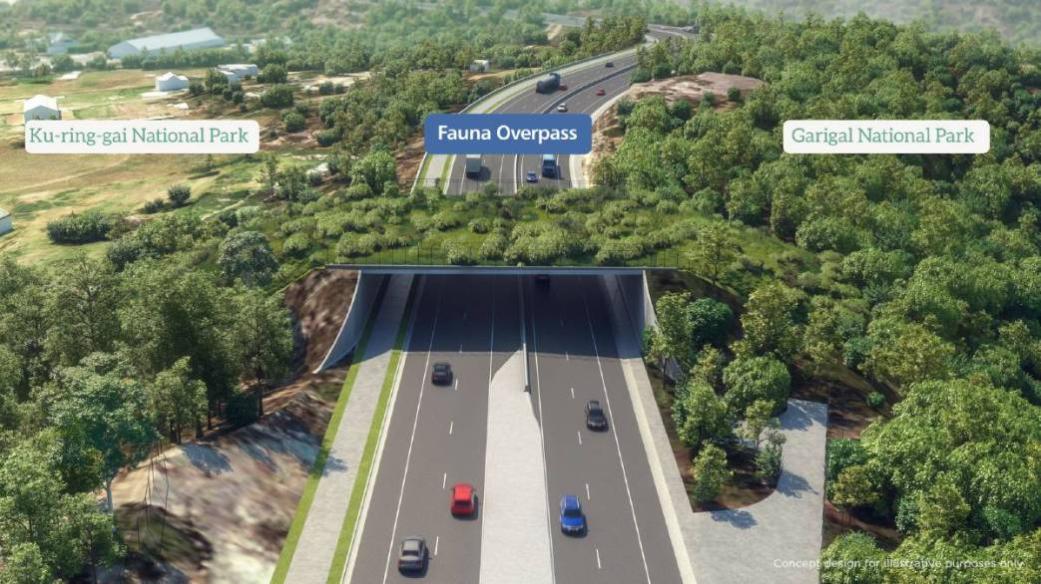 Overpass: An artist's impression of an animal overpass that will be build along Mona Vale Road West. Picture: courtesy NSW Government
Marita shared some photos of the installation as well - very interesting for anyone thinking of becoming an engineer: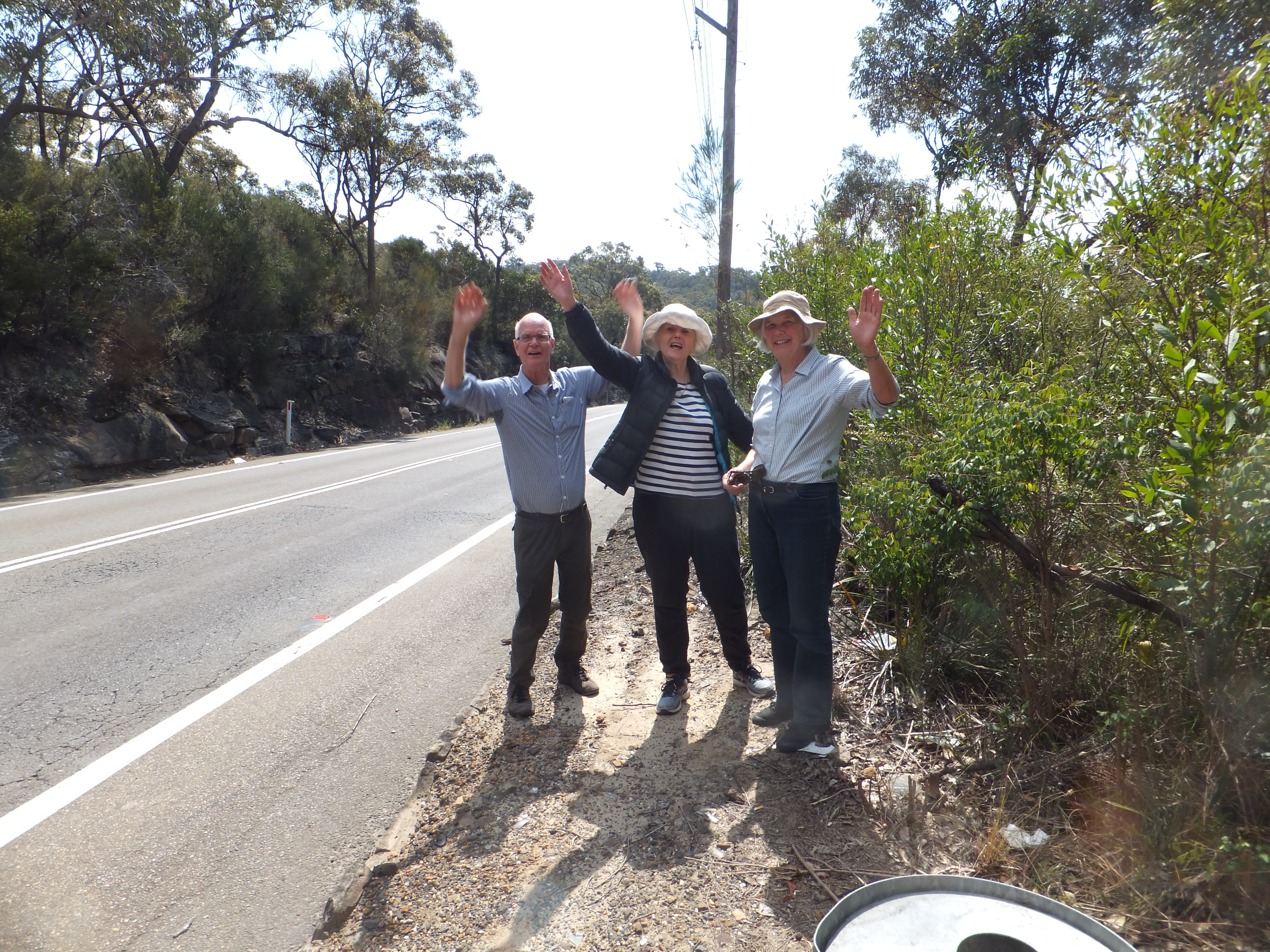 Photo: David Palmer, Jacqui Marlow and Marita Macrae celebrate the June 2019 announcement of a fauna bridge to be built over Mona Vale Rd East.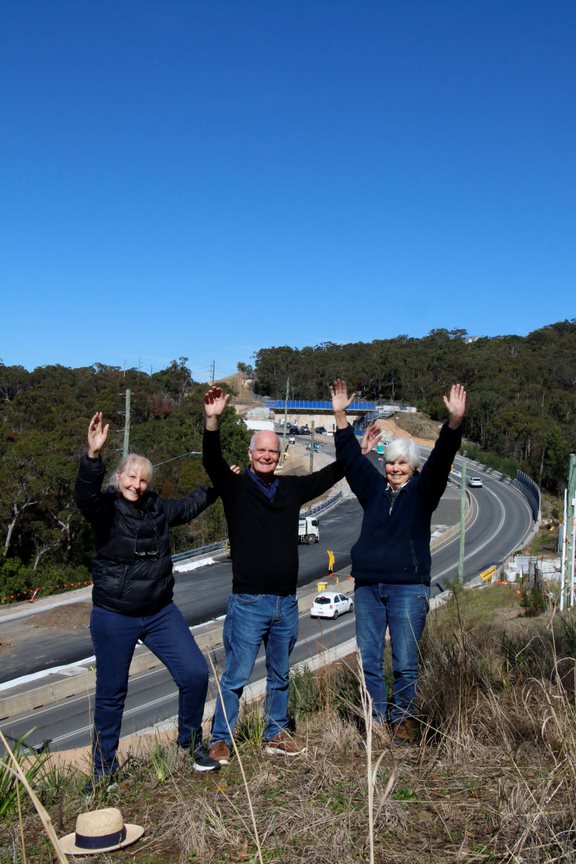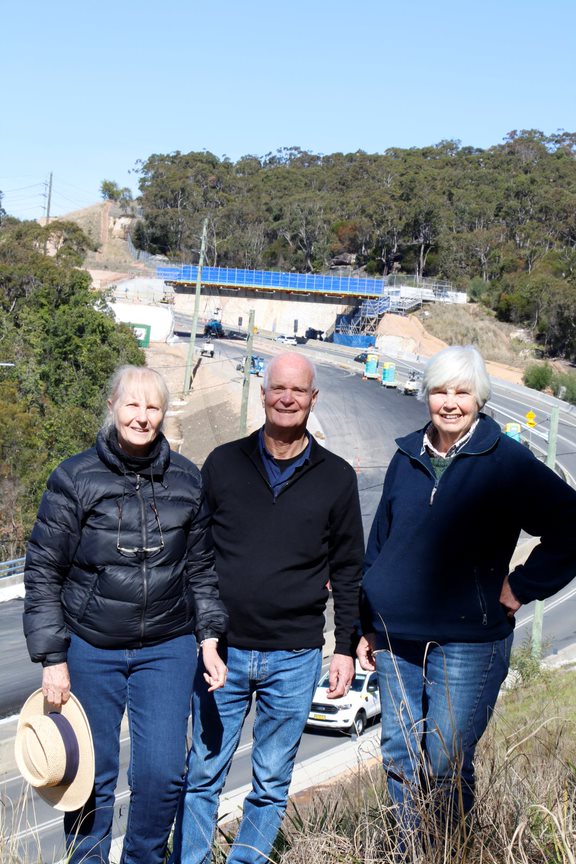 Photo: August 19 2023 - Jacqui Marlow, David Palmer and Marita Macrae celebrate the installation of the MVR East Upgrade fauna bridge supports.
The Wildlife Roadkill Prevention Association aims to reduce the roadkill of native animals on the Northern Beaches of Sydney, Australia. In 2005, the association was formed to address wildlife roadkill and raise awareness of broader conservation issues for our area.
The Pittwater Natural Heritage Association was formed to act to protect and preserve the Pittwater areas major and most valuable asset - its natural heritage.
VP Day Service At Avalon Beach RSL Cenotaph
Conducted By Avalon Beach Sub-Branch, 2023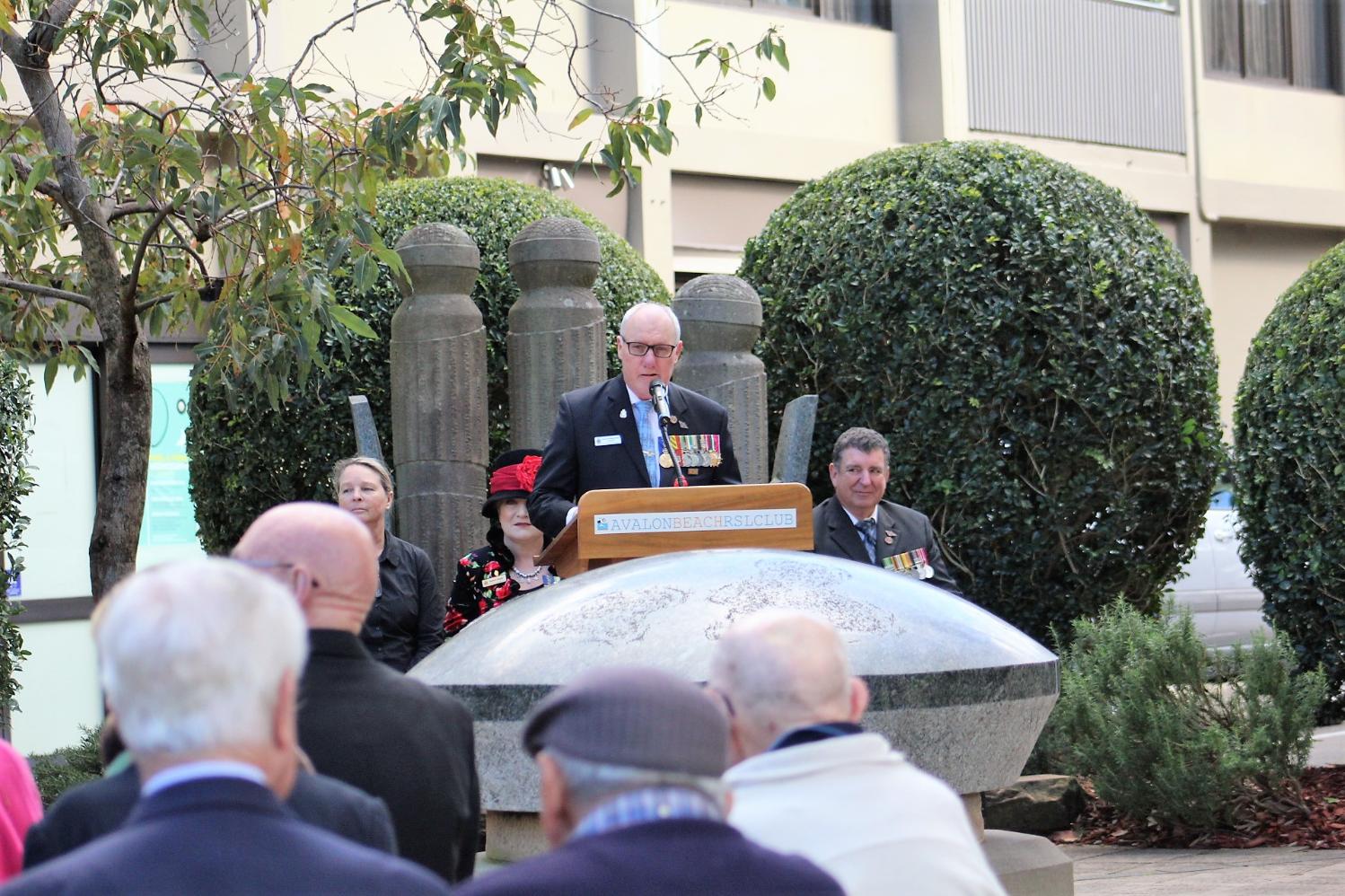 Monday August 15 marked the 78th anniversary of the end of the Second World War – Victory in the Pacific (VP) – with commemorative services being held across NSW and around the world.
VP (Victory in the Pacific) Day, also referred to as VJ (Victory over Japan) Day, is celebrated on 15 August. This date commemorates Japan's acceptance of the Allied demand for unconditional surrender 14 August 1945. For Australians, it meant that the Second World War was finally over.
The following day, 15 August, is usually referred to as VP Day. In August 1945 Australian governments gazetted a public holiday as VP Day and most newspapers reported it as such.

Australia had been at war for 5 years, 11 months and 11 days when Japan accepted the Allied nations' terms of surrender and Australia's Prime Minister, Ben Chifley, confirmed that the war was over.
NSW Minister for Veterans David Harris who attended the commemorative service at the Cenotaph today, alongside RSL NSW President Ray James and members of the veteran community paid tribute to the service and sacrifice of all Second World War veterans.
"Today on VP Day we come together to remember all those men and women who served – in the ranks of our Navy, Army, Air Force, the Merchant Navy and nursing – and thank them for their sacrifices, in conflict and in captivity.
"It's a date, we will never forget," Mr Harris said.
"We honour those who served, and the 39,000 Australians who made the ultimate sacrifice for the cause of peace and freedom."
Australian forces were engaged in campaigns across the Pacific – in New Guinea, Bougainville, New Britain, Borneo, and in the Philippines – and Australian prisoners of the Japanese were spread throughout Asia.
RSL NSW President Ray James OAM, said commemorating significant moments in our military history is vital to Australia, as people, a community and a nation.
"People should never forget how close we as a nation came to invasion and occupation during the Second World War," Mr James said.
"But for the service and sacrifice of the men and women who served in our armed forces, and those of the Allied forces, the Australian people would not have been protected from the battles of the war reaching our shores."
At Avalon Beach RSL Cenotaph Cdre. Richard Menhinick AM CSC, President of the Avalon Beach Sub Branch, conducted the 2023 VP Day Service, with vocals and music by students from Mater Maria Catholic College in Warriewood, who led the Hymn Abide with Me and the National Anthem and provided the Last Post and Reveille.
The Prayer for the Fallen was read by Tamara Sloper-Harding OAM, Vice President of the Sub Branch, the Prayer for the Services by Cdre. Richard Menhinick AM CSC.
Wreaths were laid by Tamara Sloper-Harding OAM for the Sub Branch and Kylie Darcy-Smith, representing Avalon Beach RSL Club.
The Commemoration Address was given by Cdre. Richard Menhinick AM CSC, President of the Avalon Beach Sub Branch, who kindly allows this to be placed on the record this Issue for those who could not attend this year's VP Day Commemoration Service.
NSW Government Releases First Bus Industry Taskforce Report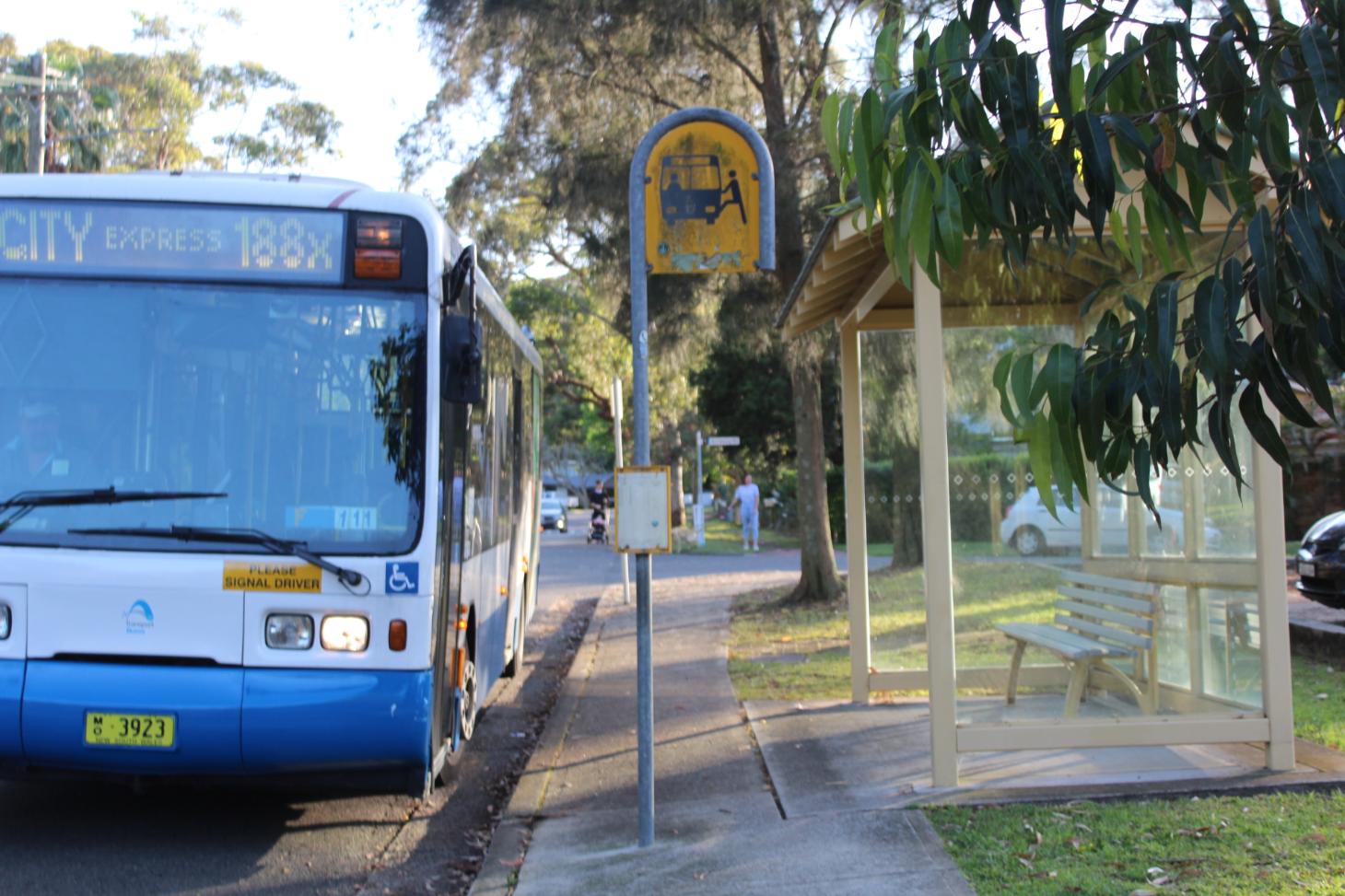 The 188X from North Avalon to the City - gone - but replaced with a 190X from same start in July 2023.
The NSW Government has given in-principle support to 7 key recommendations made by the Bus Industry Taskforce with its First Report into the industry released on Monday August 14, 2023.
The taskforce, chaired by John Lee, was established on 1 May 2023 to make recommendations to improve the quality and reliability of services, and to ensure that bus networks across NSW meet community expectations. These included hosting community forums to hear about the issues, the first of which was held in our area on June 24.
The first report reveals service quality in relation to on-time running and reliability has deteriorated, most notably in recently privatised regions where driver shortages and widespread cancellations are being acutely felt.
''Unfortunately, service quality, particularly in relation to on time running and service reliability, has deteriorated in recent times. In Greater Sydney operators in the regions privatised by the former Government have presided over the worst driver shortages and are failing to meet contract KPIs for service cancellations and on time running.'' the report states

Passengers have told the Taskforce of their frustrations with buses being cancelled, others just not showing up, and many running late and missing connections. Driver shortages are a key factor –if drivers are not available, vehicles cannot be put on the road. Unions and drivers have told the Taskforce the variability of conditions across the workforce, as well as the impact of privatising the last of the STA regions, has undermined the reputation and attractiveness of bus driving as an occupation.

The first report notes driver shortages should have been predicted and better managed and that the lack of basic driver facilities at layover areas is unacceptable.
It also highlights a focus on other transport infrastructure and capital investment has come at the expense of basic bus service requirements, such as digital infrastructure including real-time bus tracking, leading to over 10% of buses not being visible to passengers – widely known as 'ghost buses'.
The 76-page reports also notes a focus on savings during the latest re-tendering has led to a loss of operators with local knowledge.
Prior to starting the final privatisation of the State Transit Authority, the then Transport Minister promised: "Bus customers will receive additional services and innovative on demand options under new contracts to lift the standard of transport across Sydney."
He acknowledged that, "Bus patronage has increased by more than 50 per cent over the past six years. This rate of growth outstrips that of all other forms of public transport and we need to address this increasing demand as a matter of urgency."
It was stated that a competitive tender of all Sydney metropolitan bus contracts would enable the NSW Government to reinvest more into delivering better services to commuters.
The Taskforce has found that this commitment was not fulfilled. Rather, there have been some all too predictable failures to properly support the current and future bus needs of the community:
''The promise of growth funding has not been delivered, even as Sydney and some of the regional cities and other areas of the State continue to grow. More than $375 million was made in operational savings on the privatisation of the last three STA regions (sometimes referred to as franchising) –these funds were used to partially offset the costs of previously unfunded promises, not to fund new growth.'' the report states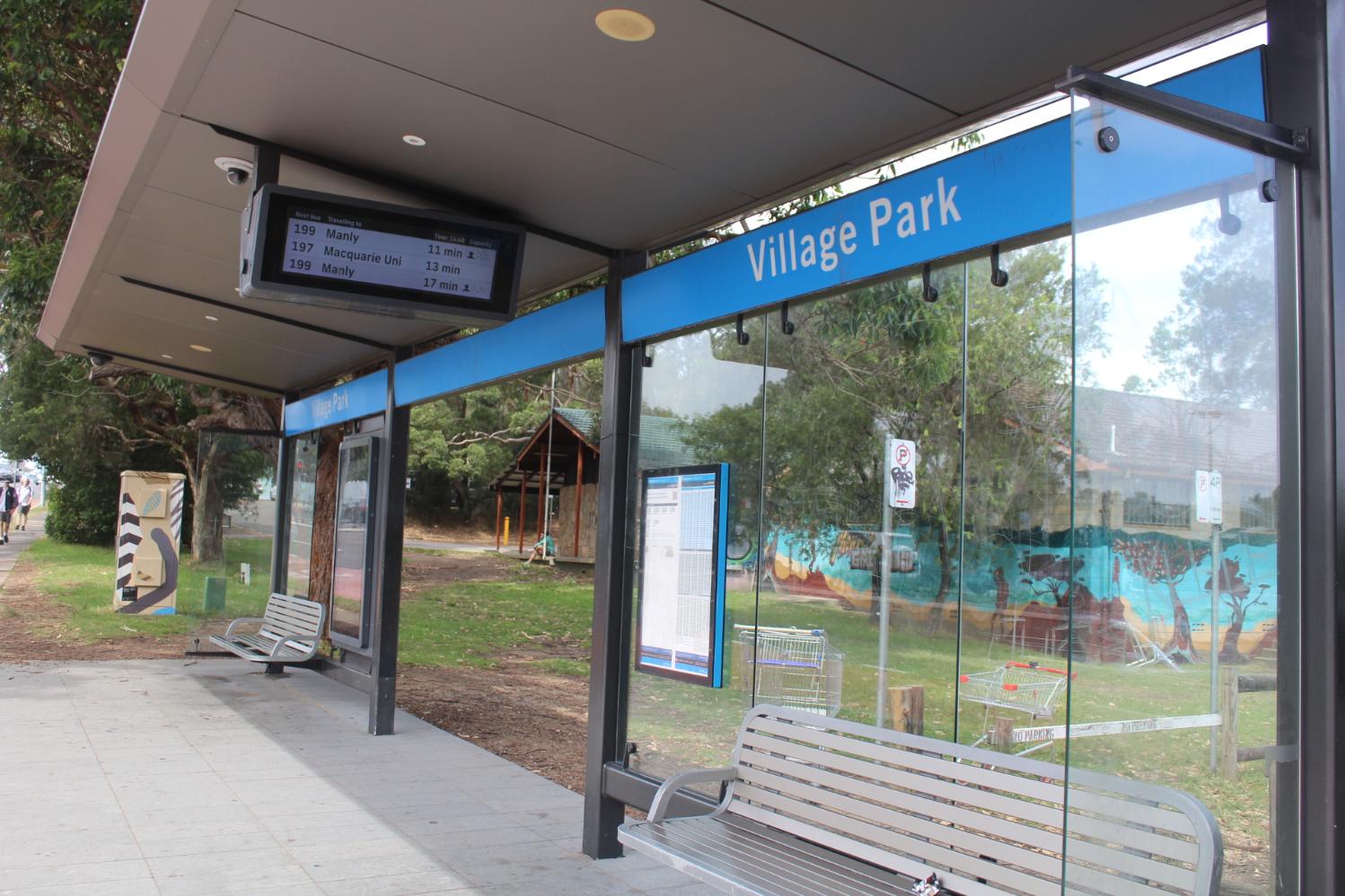 Local Surfers Excel At Australian Surf Championships 2023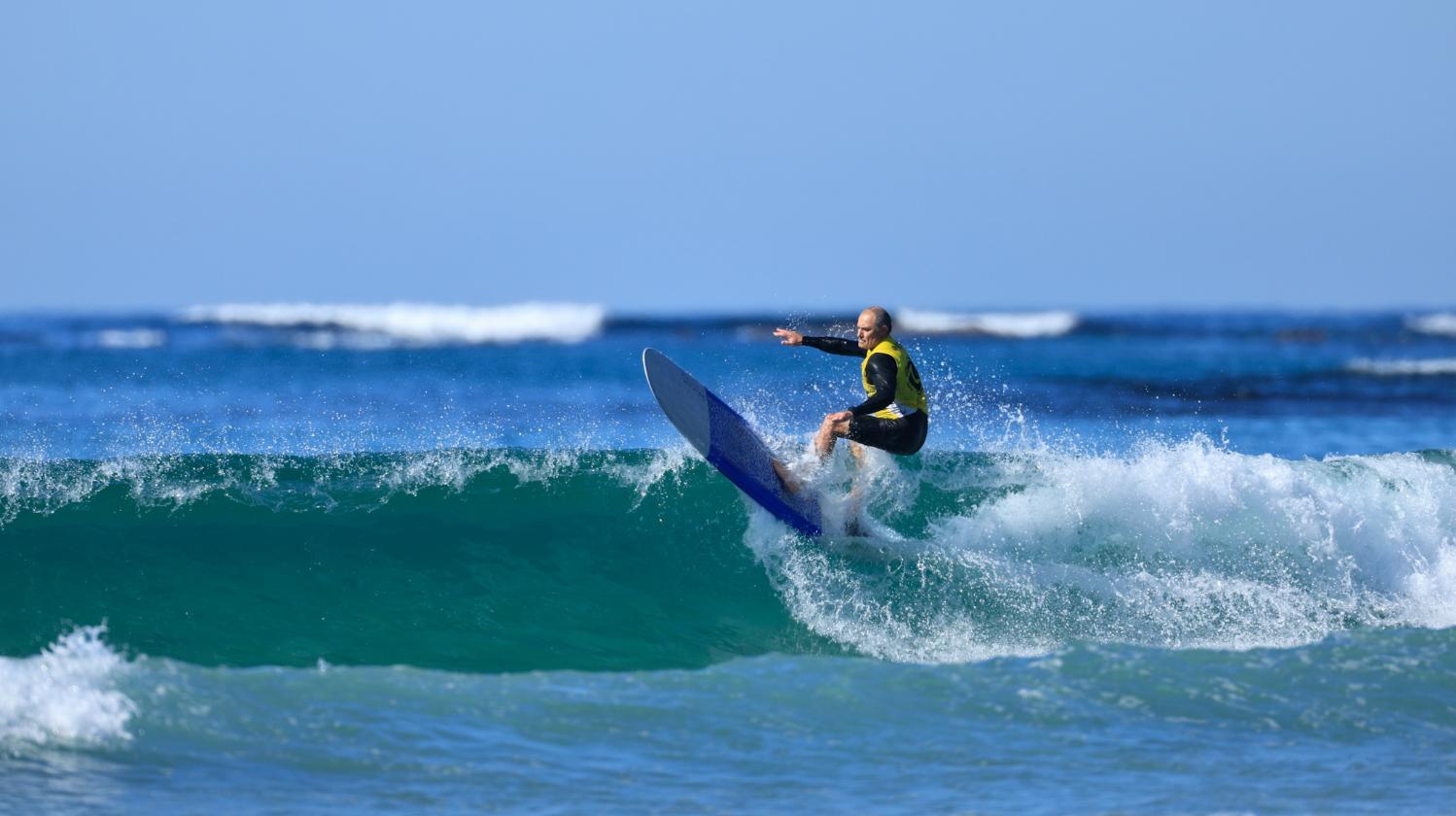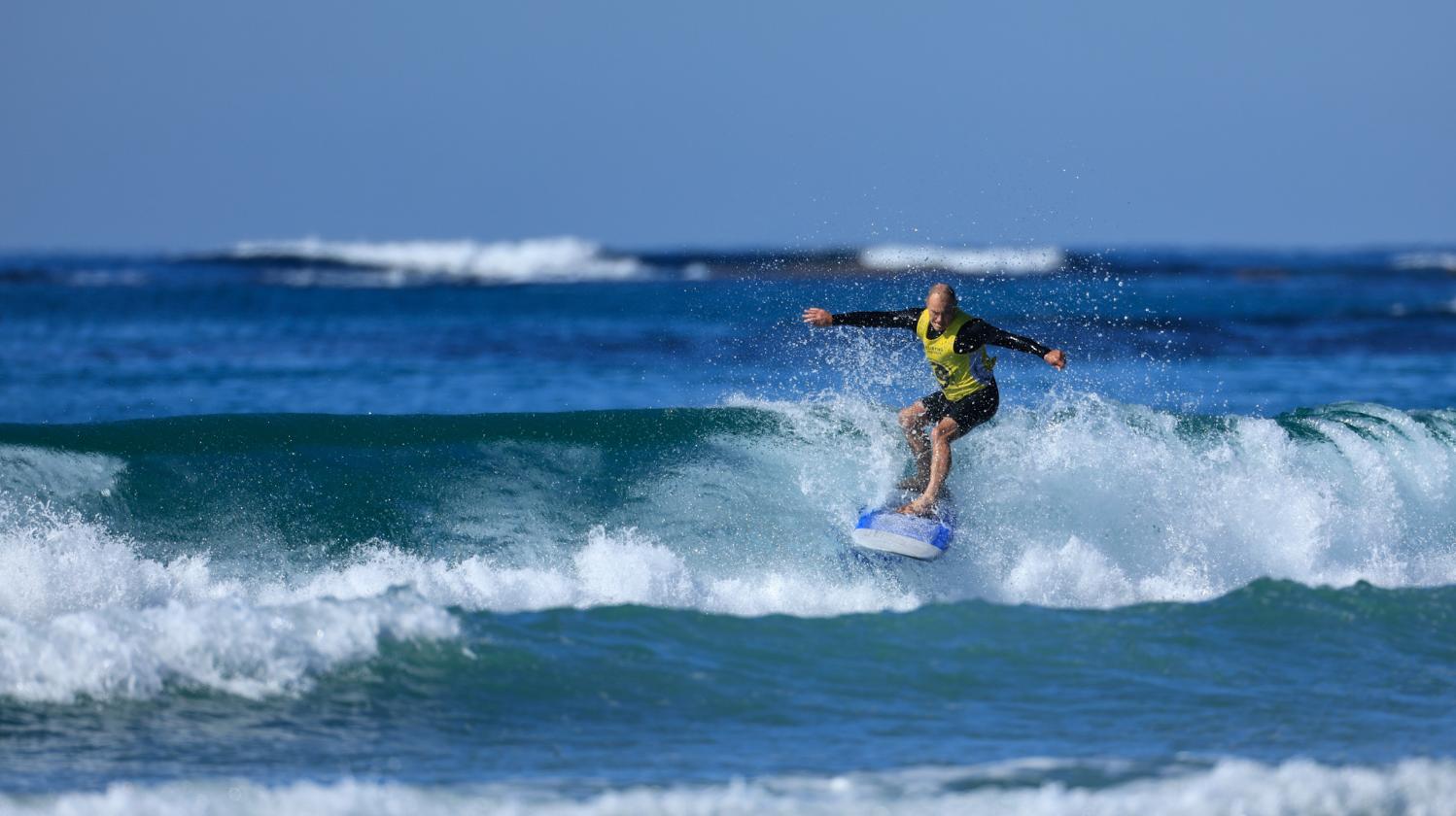 Jason Livingston won both the over 45 and over 50 Longboard titles. Photos: Kurt Polock/ Surfing Australia
The Australian Surf Championships commenced in Port Macquarie on August 4 with an opening ceremony to mark the start of the event.
Longboard and Logger divisions were the first to hit the water: August 5 – 12, followed by the Australian Para Surfing Titles: August 13, Australian Bodyboard Titles: August 14 – 16 and currently running Australian Shortboard Titles: August 17 – 21.
Local surfers have been strongly represented in the championships, bringing home a cache of wins.
Queensland achieved a clean sweep of the Longboard and Logger divisions on the first day of finals action, August 7, at the Australian Surf Championships. Landen Smales (Noosa Heads, QLD) won the Open Men's Logger and U18 Junior Men's Logger divisions, making Australian history on the way.
Surfing Australia Contest Director, Glen Elliott said: "No one has ever made four Australian finals in one event and to win two out of the four and finish runner up in the other two is unprecedented."
Clinton Guest (Bokarina, QLD) got the highest heat score of the day, 15.07, clinching victory in the Open Men's Longboard final with a skilful combination of noserides and smooth, flowing turns.
"It just all went my way. The right waves came to me," Guest said. "I love coming down here and surfing at such a professionally run event and to do it in front of my family and my daughter is very special. To win at Bonny Hills is pretty cool too, my daughter's name is Bonnie."
Guest dedicated his win to Alex Malibu club as well as his former coach and mentor, Mark McNamara who died of a heart attack in the surf in 2015.
"Ten years ago we shared a final around the corner at North Haven. Ten years on, to do it is just a tribute to him. I'm pumped he instilled all this knowledge in longboarding for me."
Guest also wins a place in the Irukandjis Team alongside Kirra Molnar (Noosa Heads, QLD) who claimed two titles.
Molnar said: "It feels amazing to win an Aussie title for Queensland. Last year I got the Open Women Logger Title so managed to defend that this year and also finally got the Open Longboard. I felt confident in my surfing all event and so was happy to get the results.
"It was really nice to have the support of my mum and her partner Ian on the beach as well as the rest of the Noosa Malibu Club members. It means a lot to be part of such a great longboarding community back home and also see the others surfing so well too. Amazing to see Surfing Queensland performing to take out all Logger and Longboard Junior and Open titles this weekend! Cmon Queensland."
14-year-old Lennix Currie (Tewantin, QLD) was crowned U18 Junior Men's champion.
"It feels surreal something that I have always wanted to achieve but I am so damn excited. I have been training hard on points and opens back home in Noosa trying to master my performance of my new Thomas board."
15-year-old Mia White (Noosa Heads, QLD) took out both the U18 Junior Women's Longboard and U18 Junior Women's Logger titles.
"The final was intense, the heat was filled with outstanding surfing from start to finish, the conditions were tricky, but nothing I couldn't handle. It feels like an out of body experience, this is my first win and to win two Australian finals is a dream that came true."
The championships were held at Bonny Hills Beach, in clean 2-3ft conditions providing surfers with long right-hand walls over the first three days of competition.
Local surfers among the finals places were a 2nd for Jasmin Howarth (Avalon Beach) in the U18 Junior Women Longboard and a 3rd in the U18 Junior Women Logger.
Jimmy James Tualima (Manly) secured 3rd spot in the U18 Junior Men Logger and another win with a 3rd in the U18 Junior Men Longboard.
The Australian Surf Championships Longboard and Logger Titles for the Master Divisions concluded on August 12 in a display of exceptional skill, camaraderie, and triumph. Also taking place at Bonny Hills Beach, the surfers embraced clean conditions, providing the ideal canvas for celebrating the spirit of longboarding.

Surfing Australia Contest Director, Glen Elliott, shared his perspective on the event's success:
"The waves have been beautiful all day with clean conditions and smallish waves. The longboarders and loggers truly revelled in these conditions. Winners emerged from nearly every state, highlighting the strength of longboard surfing in Australia. From the over 40s all the way to the over 70s age divisions, this aspect of the ASC event embodies the spirit of longboarding. It's about family, fraternity, and the joy of old friends making new connections."
Jason Livingston (North Curl Curl, NSW), a dual champion in the men's over 45 and over 50 categories, expressed his contentment with the event:
"Conditions are great; I just wish we had a bit more swell, but other than that, it's perfect. Winds are offshore, the sun's out, and the water is beautiful." To the question of how many titles Livingstone has won in the past, he replied with: "I'm not quite sure. I think I'm into double figures."
Andrea Bohm (Freshwater) also excelled and is the 2023 Australian Over 60s Women's Champion.
Tati Guedes (Queenscliff) was also among the winners' circle, placing 3rd in the Over 40 Women Longboard and 4th in the Over 40 Women Logger, while Richard Smith (Manly) won 3rd in both the Over 55 Men Longboard and Over 60 Men Longboard.
The Australian Para Surfing Titles were held August 13 at Rainbow Beach of Bonny Hills. The event, held under small and clean conditions, showcased the extraordinary talents of para athletes who continue to make a meaningful impact on the sport of surfing.
Local surfers dominated the placings, many of them members of the Mona Vale beach based Northern Beaches Para Surfer Boardriders club.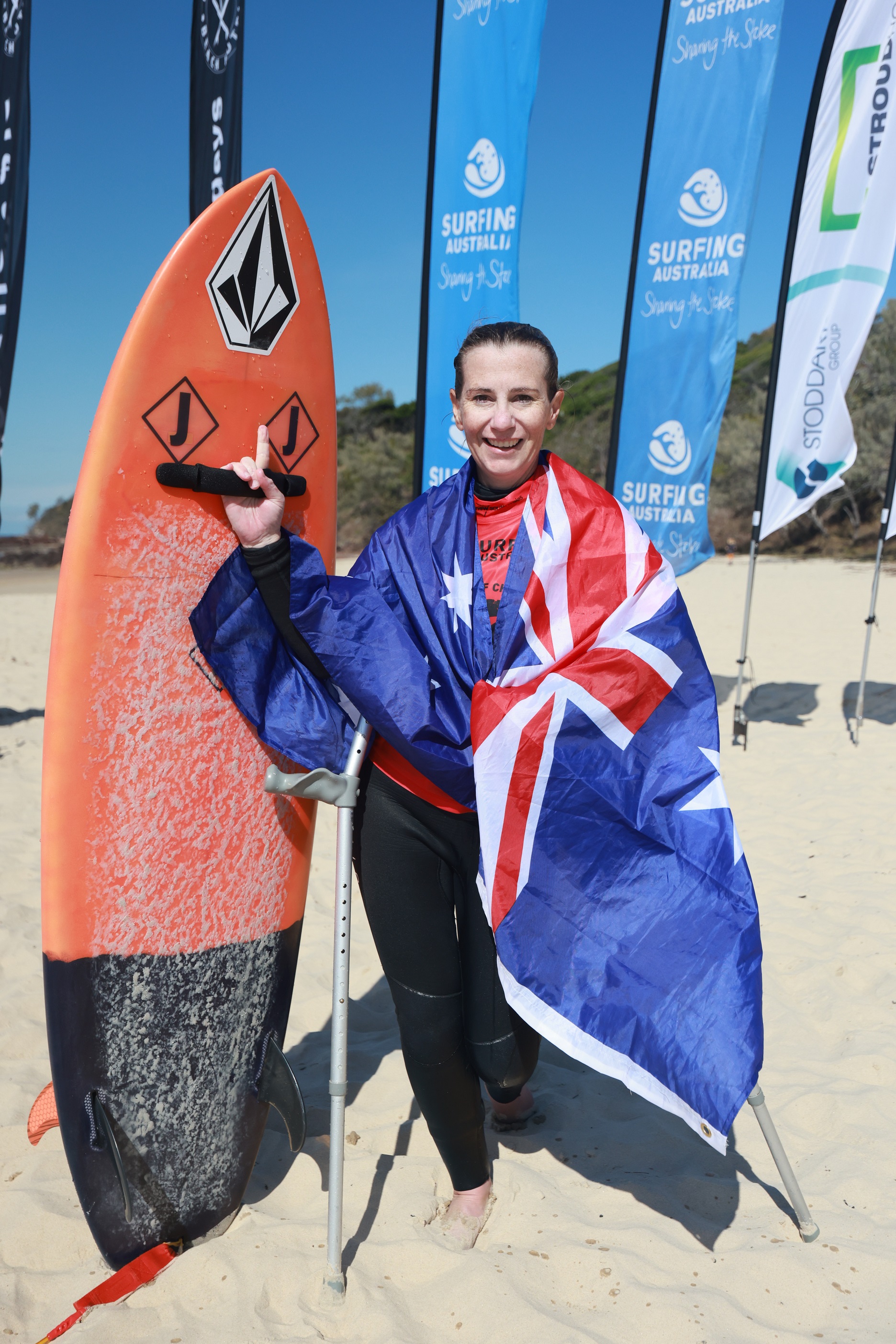 Emma Dieters - a 2023 Australian Para Surfing Titles winner. Photo: Lighthouse Sports Photography/Surfing Australia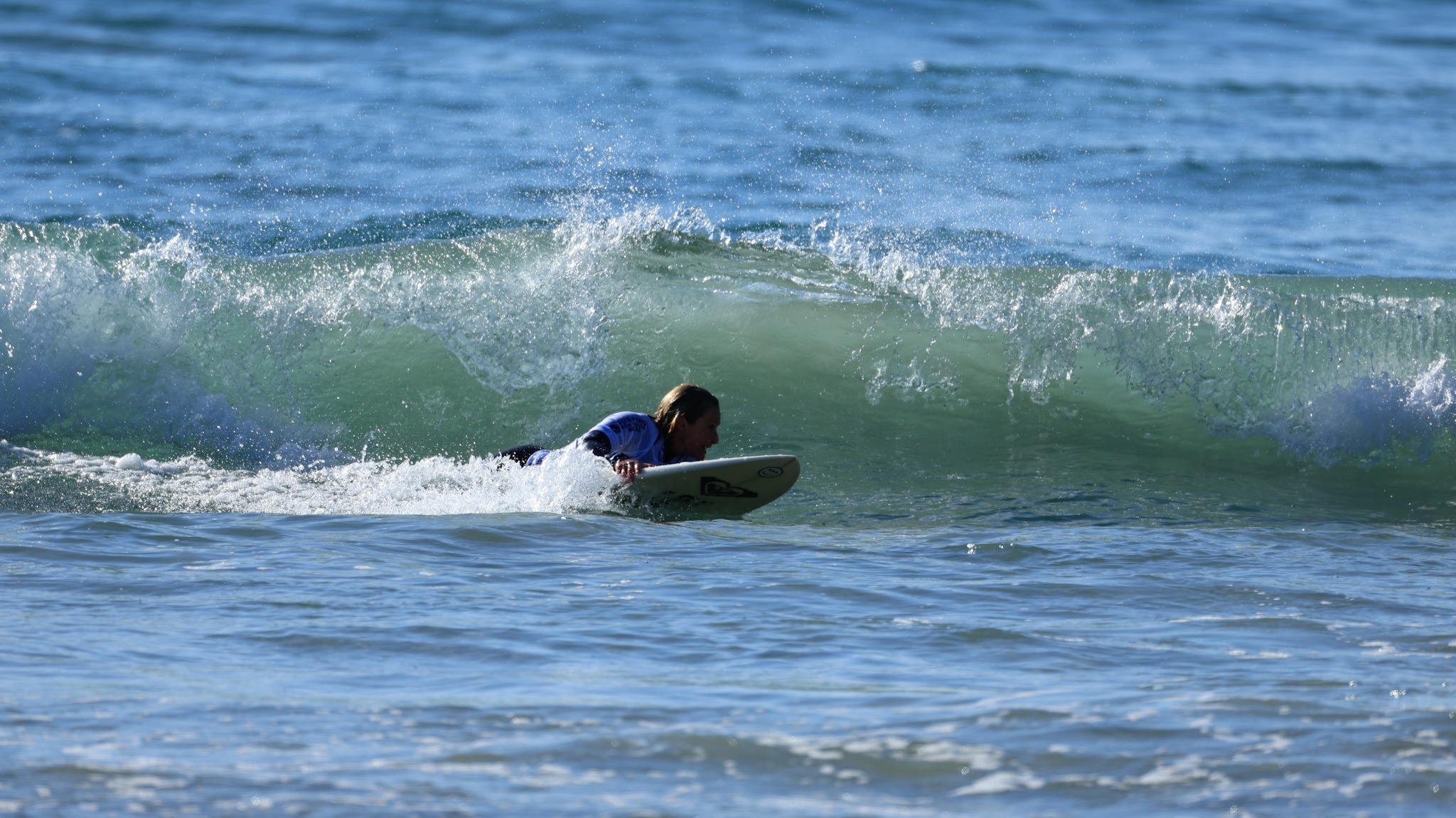 Sam Bloom in action at the 2023 Australian Para Surfing Titles winner. Photo: Lighthouse Sports Photography/Surfing Australia
Dale Taylor (NSW) claimed the victor in the Para Stand 1 category, earning both the title and the prestigious 'Spirit of Para Surfing' award. Taylor's exceptional performance and dedication underscored the resilience and determination within Parasurfing.
The Chiltern Trail On The Verge Of Spring 2023
by Kevin Murray and Joe Mills
August 10, 2023

A terrific walk on a terrific day... 6.8 kilometres on the Chiltern Track at Ingleside, with Glenys and Joe. Whew! I took a picture or two that you might enjoy...

(Did I mention it was 6.8 kilometres?)

Kevin M.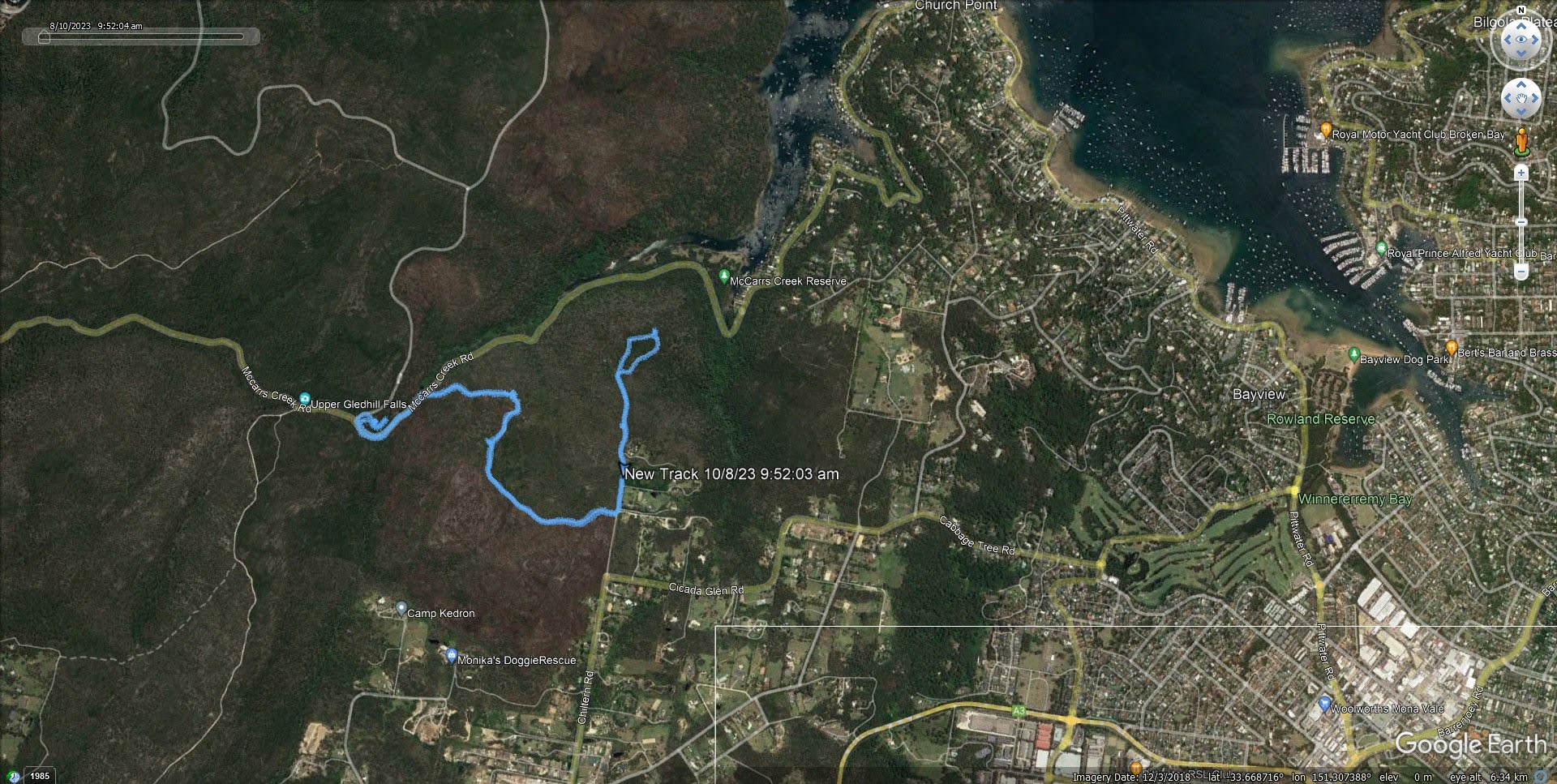 The Chiltern Track, in Ku-ring-gai NP, running from Chiltern Rd Ingleside to McCarrs Creek Rd, is a firetrail through wonderful bushland, full of interest at all seasons. This is a great place to spot birds, with 144 local species recorded
in e-bird
at present, so take some binoculars if a birder or just listen for their songs. This is also a place where you will see bushflowers bloom year round, and especially in the weeks leading into Springs' official months.
Chiltern has a meaning of, relating to, or being chalky, sandy, gravelly, and loamy soils of England that are naturally dry and lie in dry situations.
The Warringah Shire Council meeting held December 20th 1954 records:
Street Names – Shire Engineer's Report
h) Stating that attempts are being made to establish a Progress Association in the area between Ingleside and Church Point, the proposed name being ''Cicada Glen'', that letters from the provisional Hon. Secretary refer to Chiltern Road, running north from Mona Vale Road some distance west of the road to the new sanitary depot; and suggesting that the Council officially name this road Chiltern Road. Resolved, - That this suggestion be adopted. (Crs. Hewitt, McKay)
The Chiltern Trail is a firetrail that goes from the end of Chiltern Road in Ingleside down to McCarrs Creek Road.
This affords you great views over the district, stretches to t he Lower Gledhill Falls, where McCarrs Creek plunges over a cliff into a pool. You can also access from the other side of the creek by following McCarrs Creek from The Duckhole.
You can also access Crystal Creek, which is to the east of the trail as it flows down to McCarrs Creek Road.
Length: 6.8 km - you need to be fit will take 2-3 hours in and back. Best walked in Autumn, Winter or Spring.
One for those of us who aren't quite as fit as this happy trio - thank you very much Glenys, Kevin and Joe - BEAUTIFUL!
See what was seen along the way in this week's Pictorial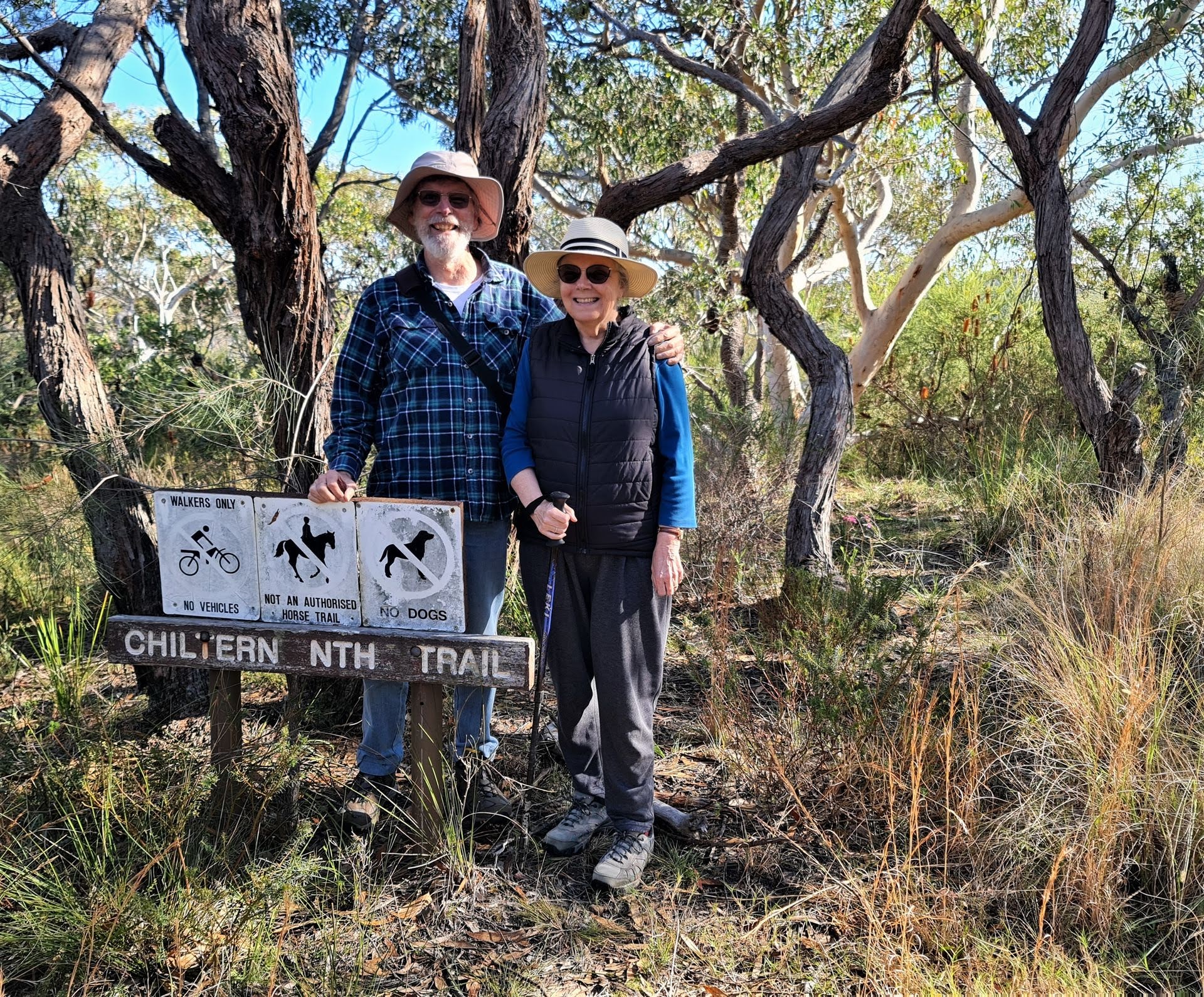 Past Features Archives (pre 2014)
Pittwater Online News was selected for preservation by the State Library of New South Wales and National Library of Australia. This title is scheduled to be re-archived regularly.
Archived Issues (2014 on) may be accessed here: pandora.nla.gov.au/tep/143700
Past Issues are also listed on site on the Community News page, by month.