July 30 - August 5, 2023: Issue 592
Newport Breakers Womens Rugby team Win the Inaugural Joy Johnson Cup 2023
Newport Womens Rugby won the Grand Final against Lindfield Blue on Saturday July 29th.
Formatted as a best of 3, two matches were played separated by an exhibition match between Lindfield Legacy White and UNSW. Should it be required, a third deciding match would be played.
With Newport's Womens team winning the first two games convincingly, the third game was not contested.

This means Newport Women's Rugby have won the Inaugural Joy Johnson Cup.
Newport's Sarah Reynolds also won the very first Joy Johnson medal.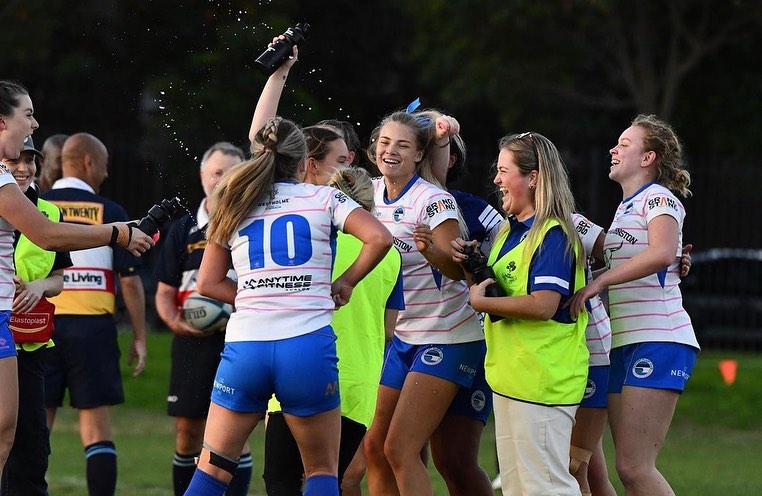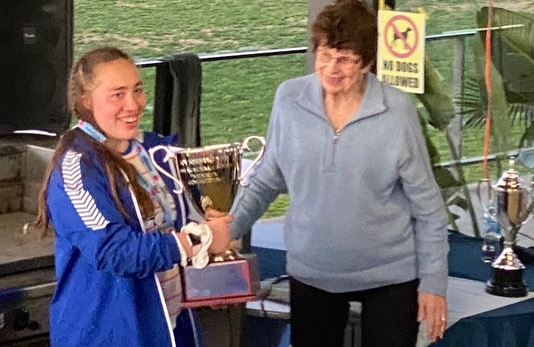 Results in the Grand Final matches were:
Lindfield Blue 7 v 31 Newport- GF2: David Phillips Field
Lindfield Blue 5 v 26 Newport - GF1: David Phillips Field
The Grand Final scores are a reflection of how the Newport Womens team have done all Season. In fact, they have lost only one game, in Round One, to the Lindfield Blue - the team they triumphed over in the Grand Final.
After that small stumble it was full steam ahead week in week out with score differences that could make your eyes water.
The connections and building of strength between the women that commenced in 2021, when Newport Rugby launched their Womens team, has clearly found its stride.
Not that it's been easy.
Going into the Grand Final Madison Hunt said:
''After struggling to get numbers at the beginning of the season it's awesome to be a part of the group of 10-15 girls who stepped up to the challenge and committed to playing every Saturday for the past 4 months.
Few of us had played rugby before. The first few training sessions were heavily focused on tackling and not being scared of heavy contact.''
''The Joy Johnson cup was formed earlier this year and for the first time in Subbies history there was a dedicated regular women's competition.
Game 1 was against both Linfield Legacy teams in the mud. We got close to beating Linfield Blue a few times before finally winning against them at home.
The few games we had at Porters in front of a home crowd were awesome and we got to experience why everyone loves playing at Porters.
Last week's semi final against St Pats changed it up to 10min halves. After some strong try line defence, the pace of our wingers and amazing teamwork we won 29-5, awesome effort. '' Madi said
''It's exciting to see women's rugby grow at the Newport and be a part of the first Newport Breakers team in the Joy Johnson Cup.
Thanks Steve, Cam, AJ and all the boys for welcoming to team into the club. Thanks to Scott and Shane for putting up with a group of high energy girls and for taking the time to help us grow the team. And girls, you are amazing.''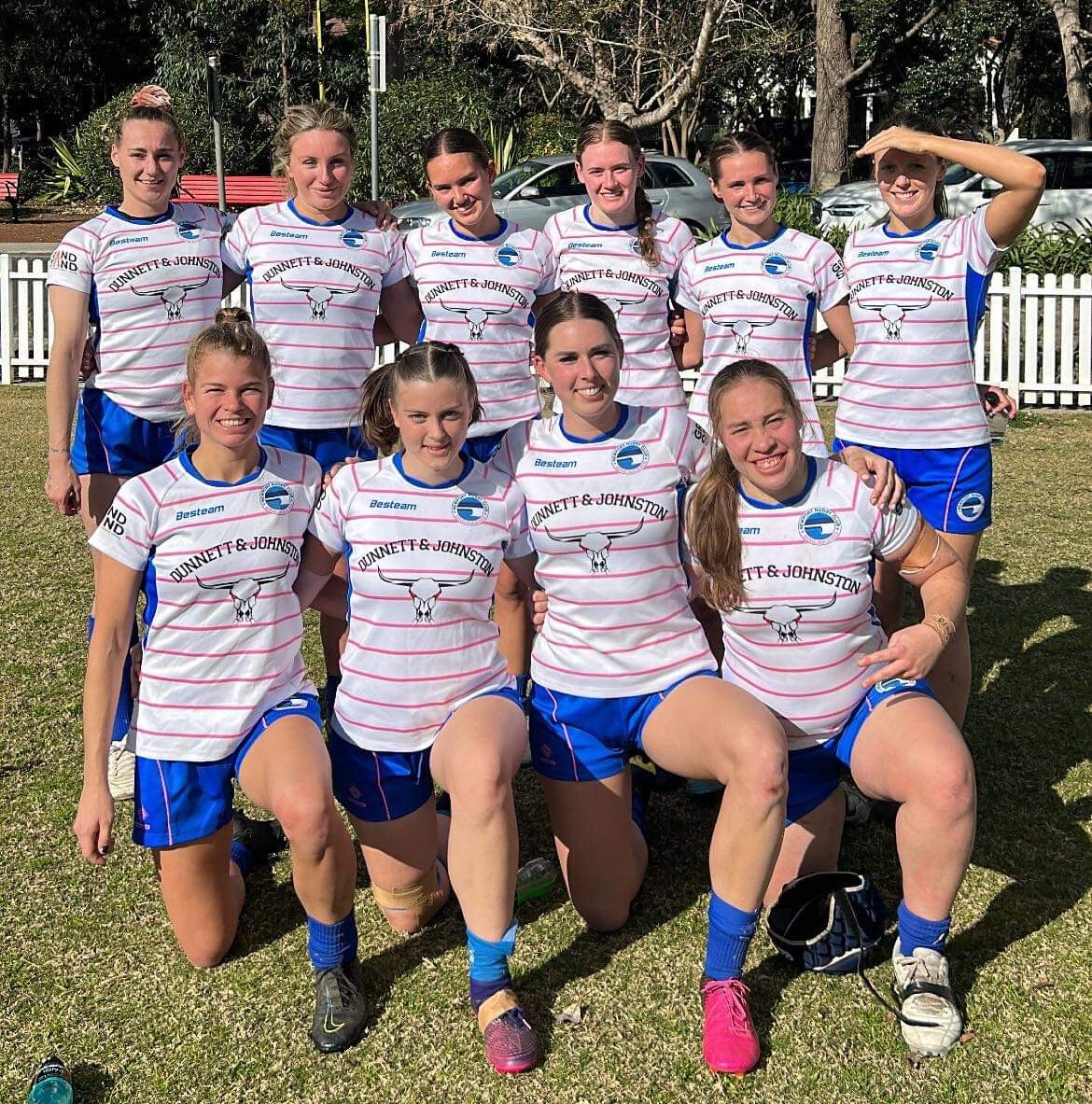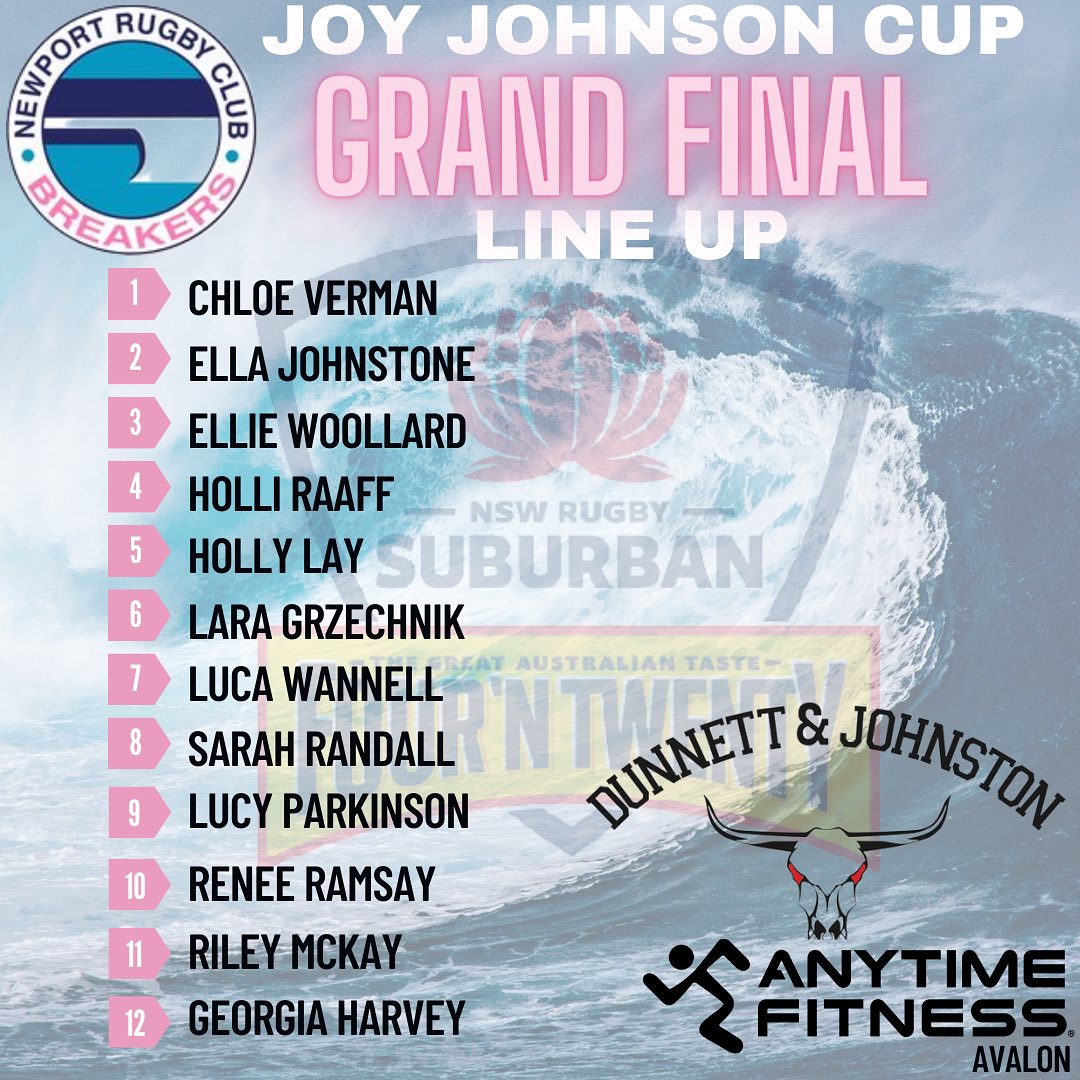 The new competition, created through the vision and drive of a special committee of Lindfield Rugby Club and named in honour of legendary Subbies administrator, Joy Johnson, is the first of its kind in Sydney Rugby.
The Joy Johnson Cup comp. commenced in April 2023 with participating 7s teams playing two matches each Saturday as part of their weekly Subbies club schedule.
St. Pats., UNSW and Linfield joined Newport in the inaugural rounds during the past months, with Lindfield fielding both a Lindfield Blue and Lindfield White team.
The games have been played on Boronia Park, Soldiers Memorial Park, Airey Park, David Phillips Field, Hudson Park, Newport Oval and the homeground of the Grand Final winners, Porters Reserve - or 'the Portress' as it is known locally.
As can be seen above, Newport Breakers Womens Rugby athletes are also mums in some cases, not only setting a great example for these youngsters, but also getting great support from team members and family to put the Newport Breakers community front and centre over the 2023 Season. Which, at the core of suburban rugby, is what it's all about - community as a family.
What's more, that is spreading across Sydney as the athletes meet up with each other to enjoy their sport.
It is hoped more clubs and women will join new teams up for the 2024 Joy Johnson Cup for Suburban Womens' Rugby.
Congratulations girls!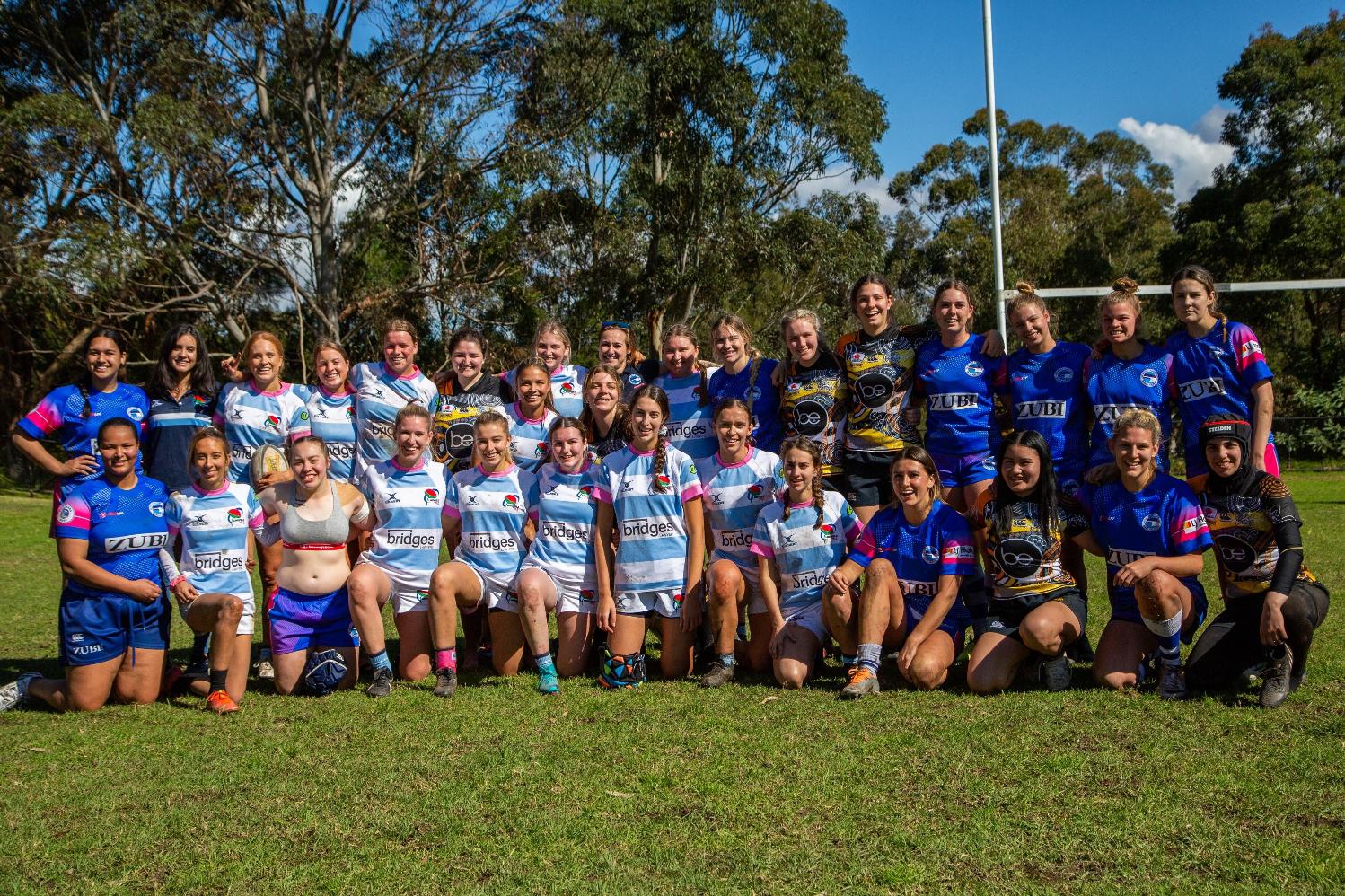 The Newport, UNSW and Lindfield Women's Rugby Teams earlier this year.