April 30 - May 6 2023: Issue 581
Newport Breakers Rugby Club's first home games for 2023 a clean sweep for all grades as club starts its 60th year + new women's facilities officially opened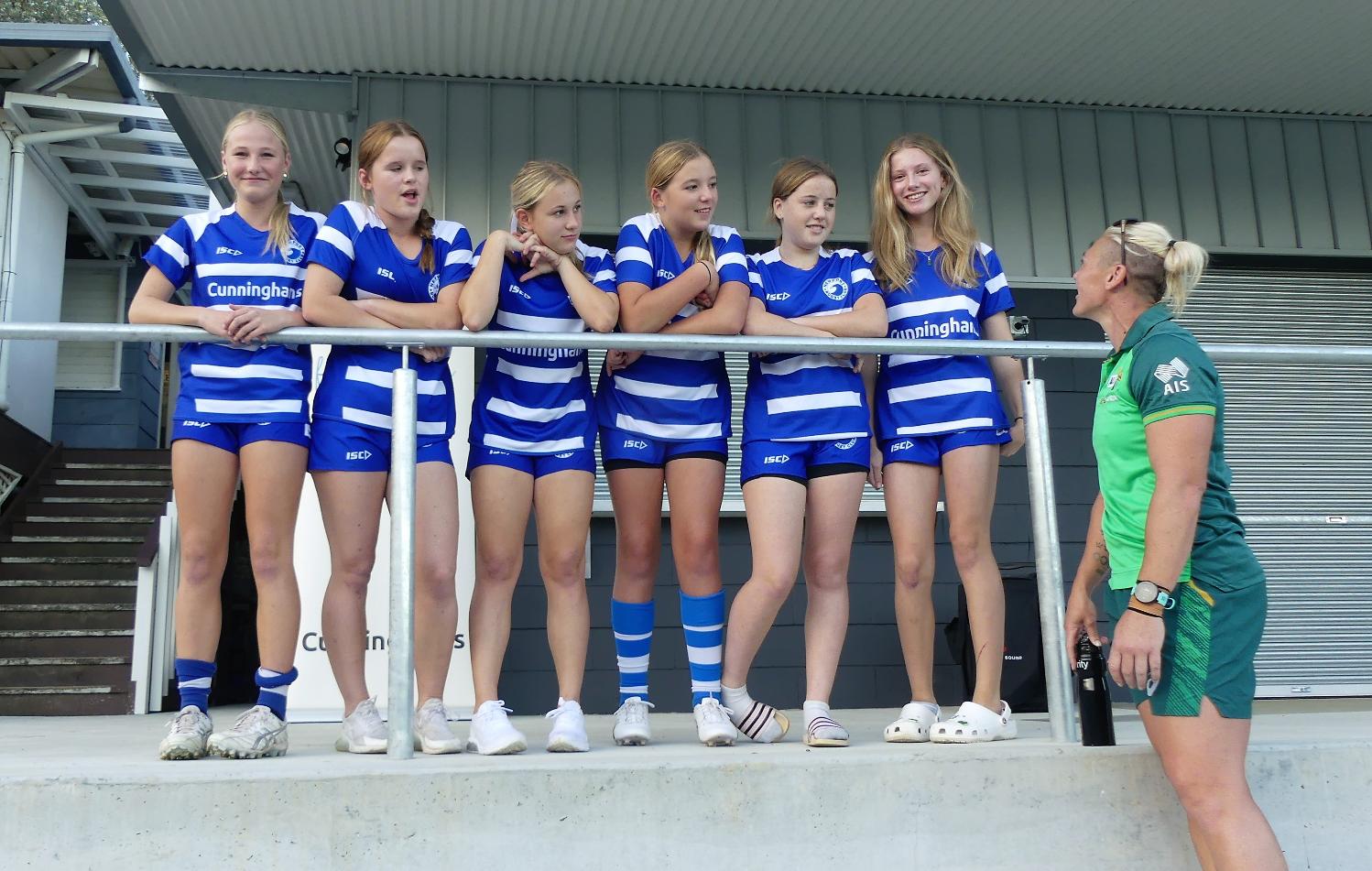 Australian Womens 7s Sharni Williams chats with Newport U14 girls at the official opening of their new facilities. Photo: Cameron Greaves.
Newport Breakers Rugby Club is celebrating its 60th year during the 2023 Season. There will be an end of Season celebration run by the club to celebrate the 60th anniversary of Newport Rugby. A History page will also run in Pittwater Online with huge thanks to the club's A J, font of knowledge for Newport Rugby history, and 2023 President Steve Hewitson.
Pittwater Online spoke to new Newport Breakers President Steve Hewitson on Saturday April 15, the Breakers first games for the 2023 Season and home games at that, played at Porters Newport. Steve said he's looking forward to building a strong bond between old and new players this year, half of Newport's team members across the grades are new, and replicating the success the club had during the 2022 Season.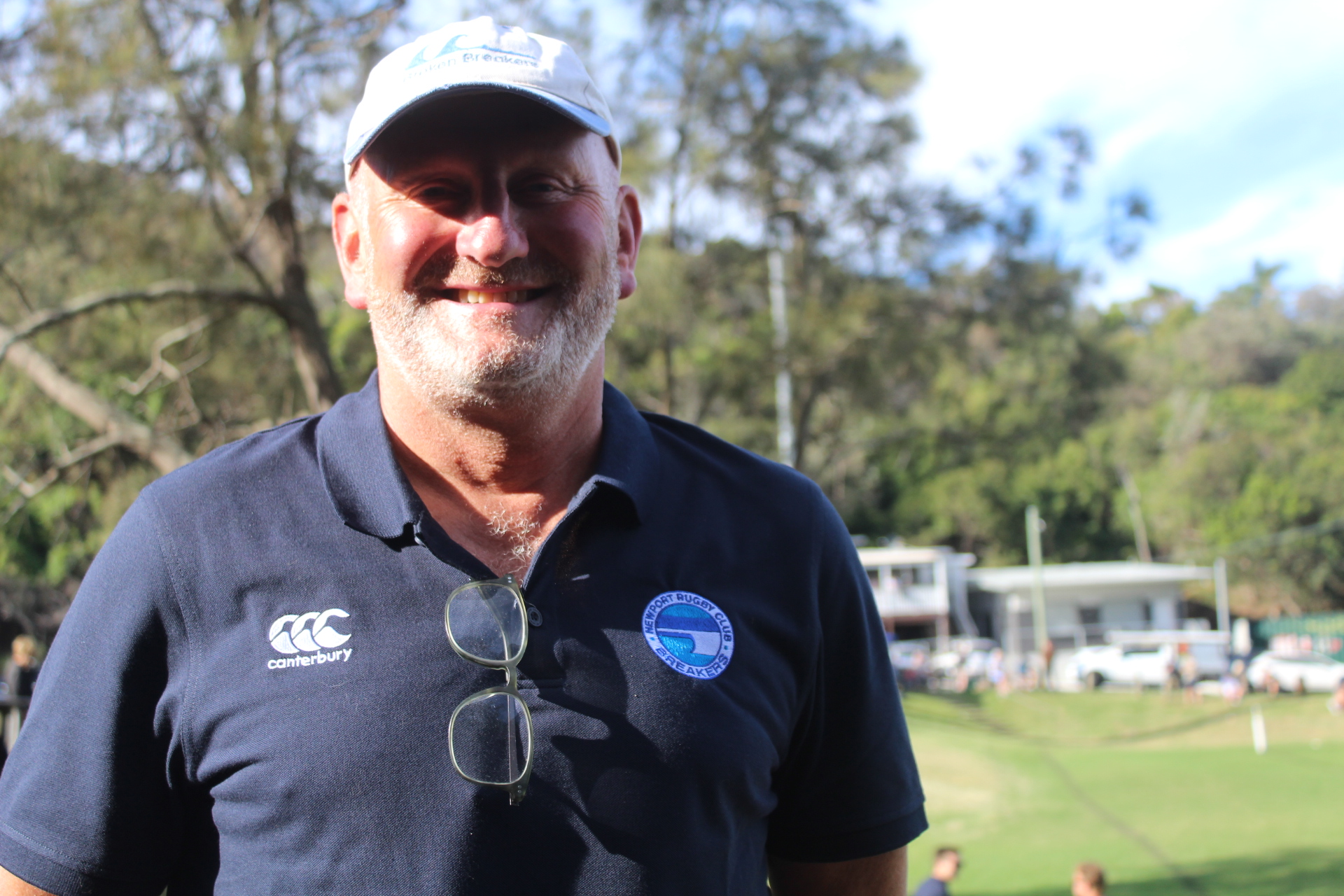 Newport Breakers President Steve Hewitson

The club's first games for the Season were a clean sweep in all grades in their matches against Briars.
3rd Grade against Briars 24 - 7
Colts had a 58 - 19 win
2nd Grade match resulted in a 14 - 12 win
1st Grade - Newport opened their defence of the the Barraclough Cup with a big 60 - 7 win
Prior to the 1st Grade Game a minutes silence and tribute was held to honour the long term contribution to the club and community by Terry O'Sullivan, better know as Tezza or Tezzy to family and friends. Terry, who owned Barrenjoey Designs at Mona Vale, passed away peacefully in his sleep. He was always happy to help the BB's with sponsorship and nothing was too much trouble when Nobby asked for more stickers. His smiling face, with beer in hand was missed at the Newport Breaker's games that weekend, and for many to come.
The Breakers have a core ethos of looking after and out for their members, friends and families, and this extends to their loved ones should they lose one of their tribe.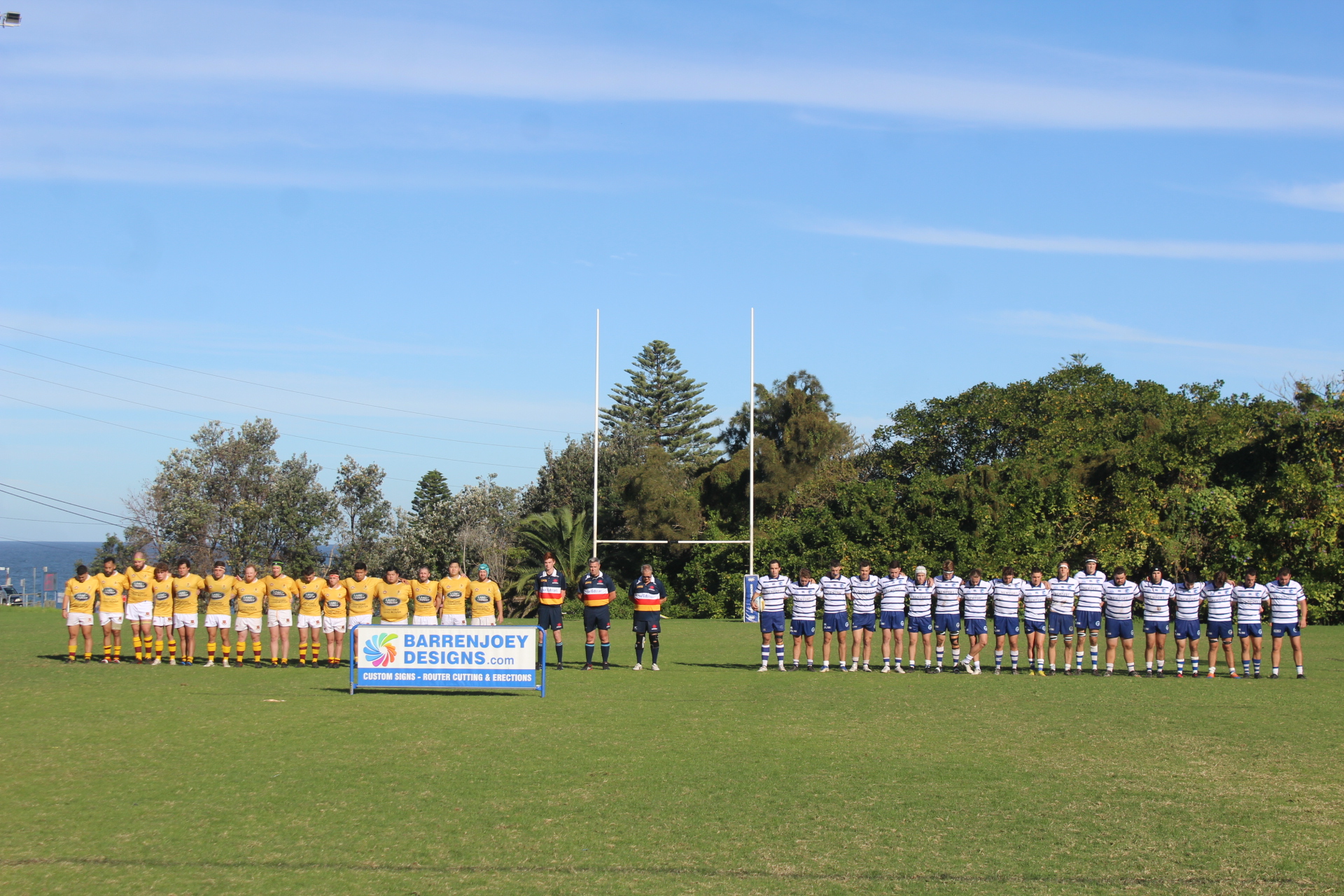 The Newport Breakers Rugby Club went to Yattenden Oval to play the Hills Rugby Seniors on Saturday April 22nd in Round 3 of the Barraclough Cup.
With over 30 players unavailable the Breakers played with plenty of spirit to come away with 3 wins and a forfeit in 3rd Grade.
1st Grade: Newport 31 - Hills 12
2nd Grade: Newport 25 - Hills 19
Colts: Newport 19 - Hills 3
Newport were back at home at Porters for Round 4 on Saturday the 29th of April taking on ladder leaders the Lindfield Rugby Club. Newport were going into Round 4 with a number of injuries and illnesses across the grades, and some players swapping out from one into another - i.e.; playing in one grade, reserving in another.
In the Robertson Cup Colts match Newport and Lindfield have shared the spoils with a 12 - 12 draw. Neither team were able to dominate in a closely fought affair. In a low scoring 3rd Grade Blunt Cup match Newport have lost out to Lindfield 0 - 6. In a try-less match Lindfield kicked a penalty and a late field goal to win the match. Stockdale Cup, 2nd Grade results were Lindfield 38 to Newport 7, while in the Barraclough Cup, 1st Grade, Lindfield scored 23 to Newport's 5.
The Breakers will rally, and press forward - they always do.
This was the Breakers Derby Day and also a day for supporters to enjoy seeing the Breaker 7s women's side play 3 round-robin games.
While on the HUGE growth of girl and women players at Newport. Another great Season opener has occurred last week.
New Facilities For girls & women at Porter Reserve Officially opened
In September 2018 Newport Junior Rugby forwarded a proposal and approved plans, with the support of the senior club, to extend the club house to build a girls change room and, if funds allow, other modifications.
''The introduction of girls rugby has been amazing and is growing. We want to do all we can to encourage more girls to play rugby and stay in the game. We also want to leave a bit of legacy behind as we pass through for future generations.'' the Newport clubs explained.
In July 2021 Pittwater MP Rob Stokes announced that community sport has received a major boost with the NSW Government announcing a $400,000 grant for facilities at Porter Reserve, Newport.
The grant was awarded to Northern Beaches Council to support the construction of new amenities at the Newport Rugby Club Clubhouse. Member for Pittwater Rob Stokes said the clubhouse extension will include female change rooms, a unisex accessible toilet, first aid room, seating, canteen and a BBQ area. The grant was awarded as part of the NSW Government's Greater Cities Sport Facility Fund.
Rob Stokes said the funding enhances sport infrastructure and inclusivity in the sport-loving Pittwater community.
"Sport is part of the fabric of the Pittwater community and is really important to the health and wellbeing of local residents," Rob Stokes said. "The clubhouse upgrades at Porter Reserve will ensure fit-for-purpose amenities are provided for all participants.''
In 2021 Newport Rugby also launched their adult women's teams, the 'Breakettes', doubling up the necessity for girls' and women's facilities at the home ground. They now wish to be known as the Breakers too, so no more Breakettes - they're the Breaker 7s' Girls.

On Friday, 28 April 2023 the new amenities building and kiosk was officially opened at Porter Reserve in Newport to support the increase in female participation in sport.
The focus of the new amenities building is a female change room with toilets and showers, which complements the existing change rooms, a first aid room, accessible amenities, canteen and balcony area and seating. The build took eight months to complete and cost $1.1 million of which $400k was funded by a grant from the NSW's Government's Office of Sport.
At the official opening on Friday 28 April, the club were joined by Rugby royalty with the Australian Women's 7's team attending to celebrate the milestone and run through a training session with the members.
Newly elected NSW Member for Wakehurst and Northern Beaches Council Mayor Michael Regan said the new facility supports the community's recreational needs and Council's commitment to help more women participate in the sport.
"We're so pleased to offer this amazing new facility for the community and know it will be well utilised," Mr Regan said.
"Rugby provides so many benefits to its players not only physically, but mentally and socially. We're excited the addition of these facilities will also directly benefit the rise in women playing the sport."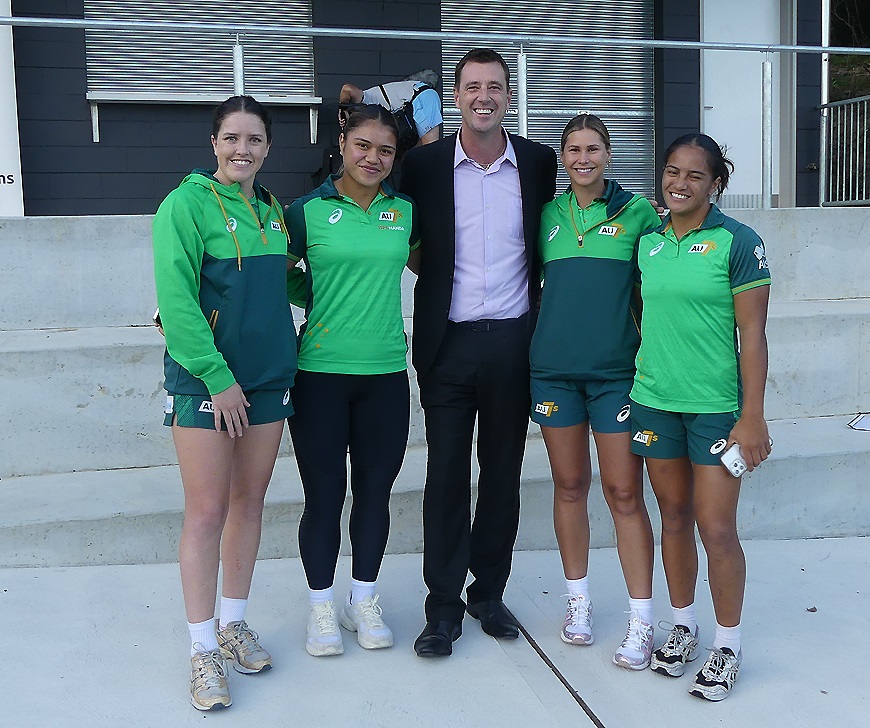 Australian Womens 7s players Kahli Henwood, Alysia Lefau-Fakaosilea, Mayor Michael Regan, MP for Wakehurst, Demi Hayes and Saria Paki at the official opening of their new facilities. Photo: Cameron Greaves.

Josh Griggs, President of the Junior Rugby Club, stated he can't wait to get his teams out on the field and using this great new facility.
"For 60 years Porter Reserve has been the home of Newport Rugby, with a Rugby community of over 750 families across both the junior and senior clubs and now were also home to over 75 female players.
"These great new facilities will support the enjoyment, accessibility and solidify our commitment to inclusive rugby for all," Mr Griggs said.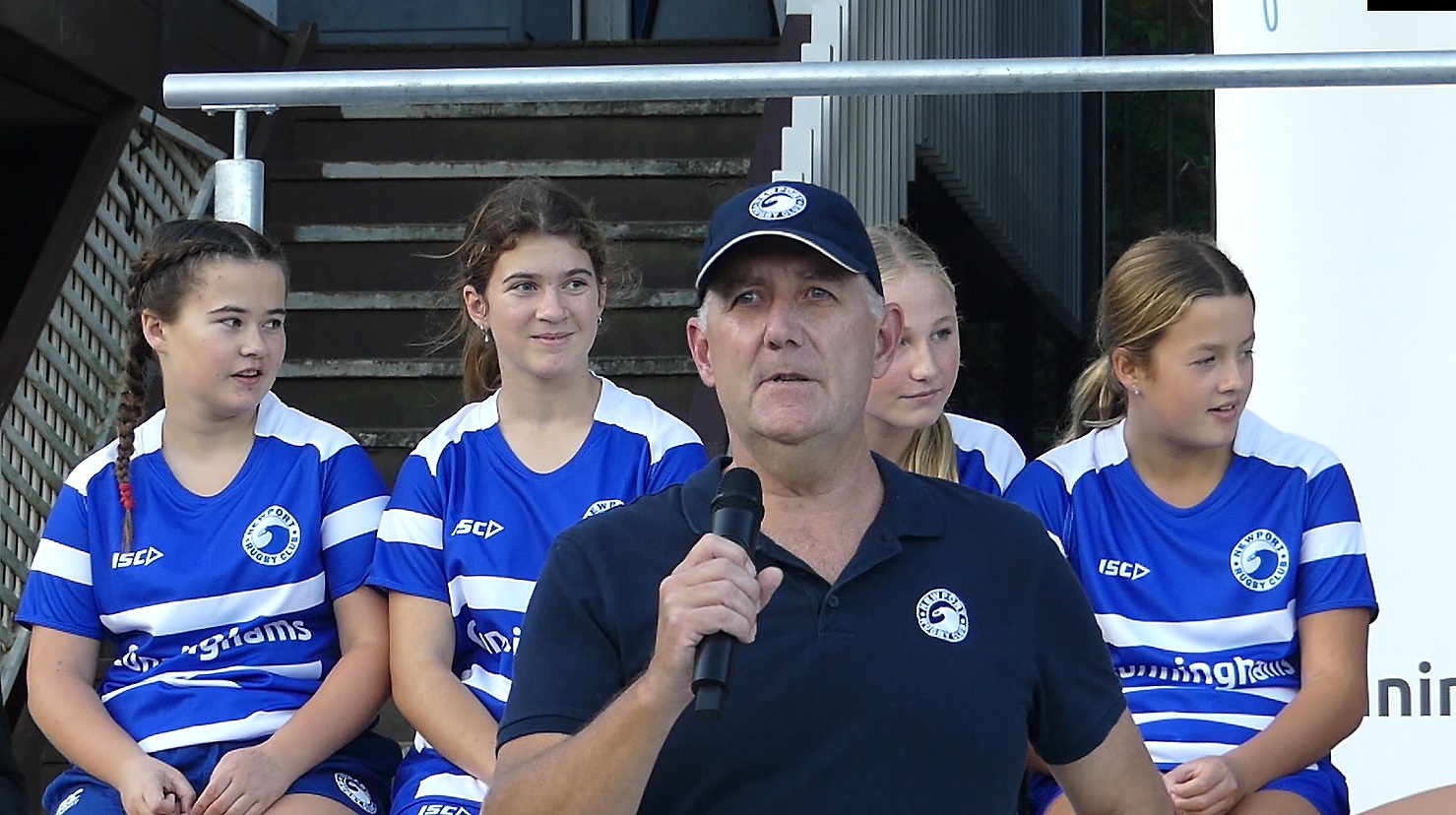 Josh Griggs, President of the Junior Rugby Club, at the opening of the new facilities for girls. Photo: Cameron Greaves

Mr. Griggs also made a Juniors announcement that all the U14s (now both girls and boys) will be on a full Newport Rugby Tour to Fiji later this year.
NSW Minister for Sport Steve Kamper said the upgrade to the Porters Reserve Clubhouse will help increase the levels of female participation across sporting codes.
"The NSW Government is committed to reducing barriers for female athletes when it comes to participating in sport, particularly at the grassroots level," Mr Kamper said.
"Improving facilities so that all athletes have equal access to amenities such as change rooms ensures everyone looking to take park has facilities that make them feel comfortable and safe to do so."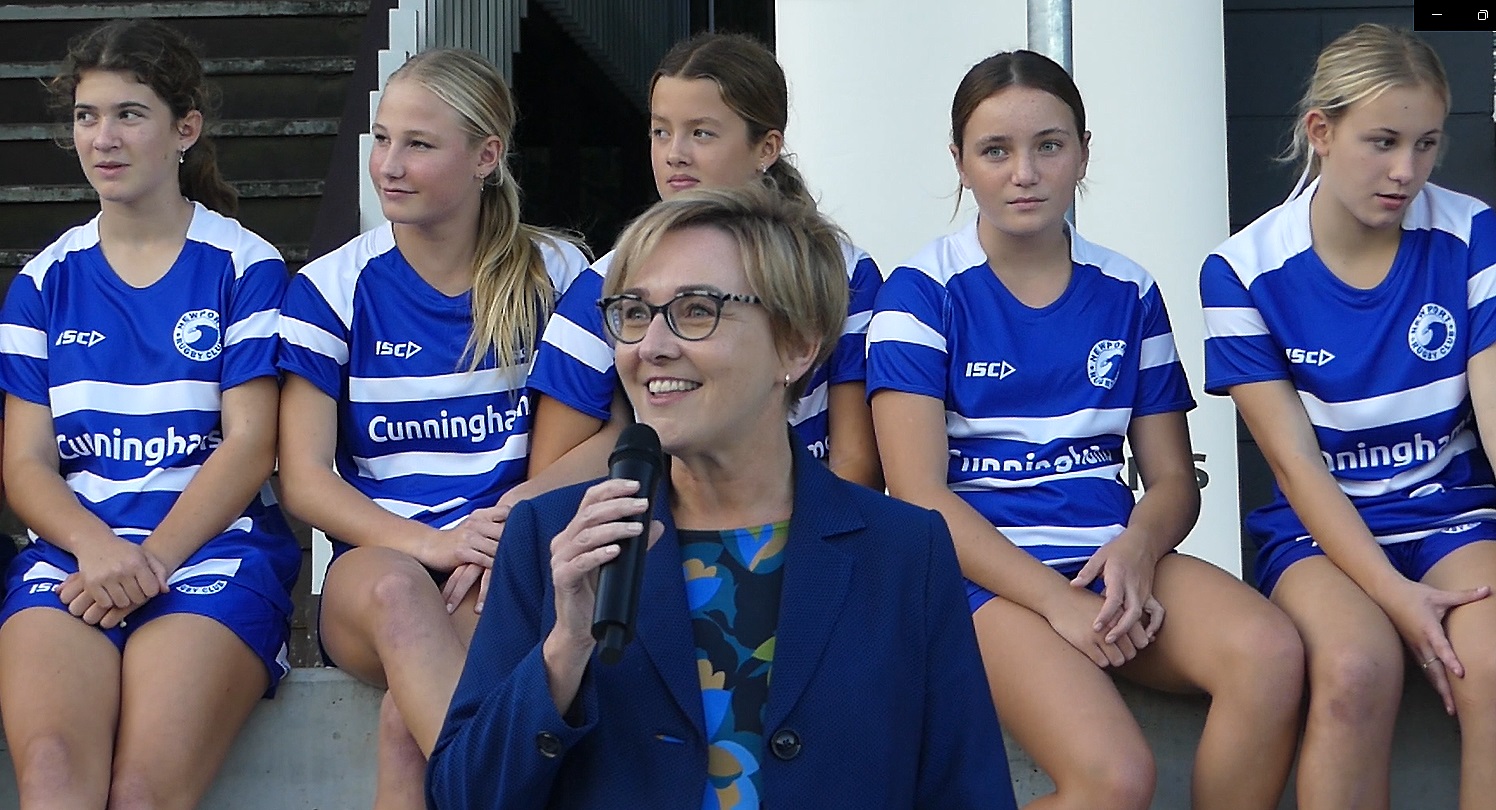 The Honourable Jodie Elizabeth Harrison MP, NSW Minister for Women attended the opening in lieu of NSW Minister for Sport Steve Kamper

The Hon. Jodie Harrison MP, NSW Minister for Women, who attended the official opening, stated, on the new Newport Breakers girls and women's facilities at Porters Reserve, Newport:
''Investing in infrastructure for women contributes to the growth of women's sport. It is vitally important which is why I've actively supported grant applications from local clubs for facilities for their women and girls.
It gave me a great deal of pleasure to represent Minister for Sport Steve Kamper and join with the Newport Breakers Junior Rugby Club to help open their new Ladies Clubhouse.
What a thrill for the club to have the Australian Women's 7s help celebrate by training with them!
The future of women's sport looks very bright.''
Pittwater Councillor Miranda Korzy and newly elected Pittwater MP Rory Amon also attended the opening.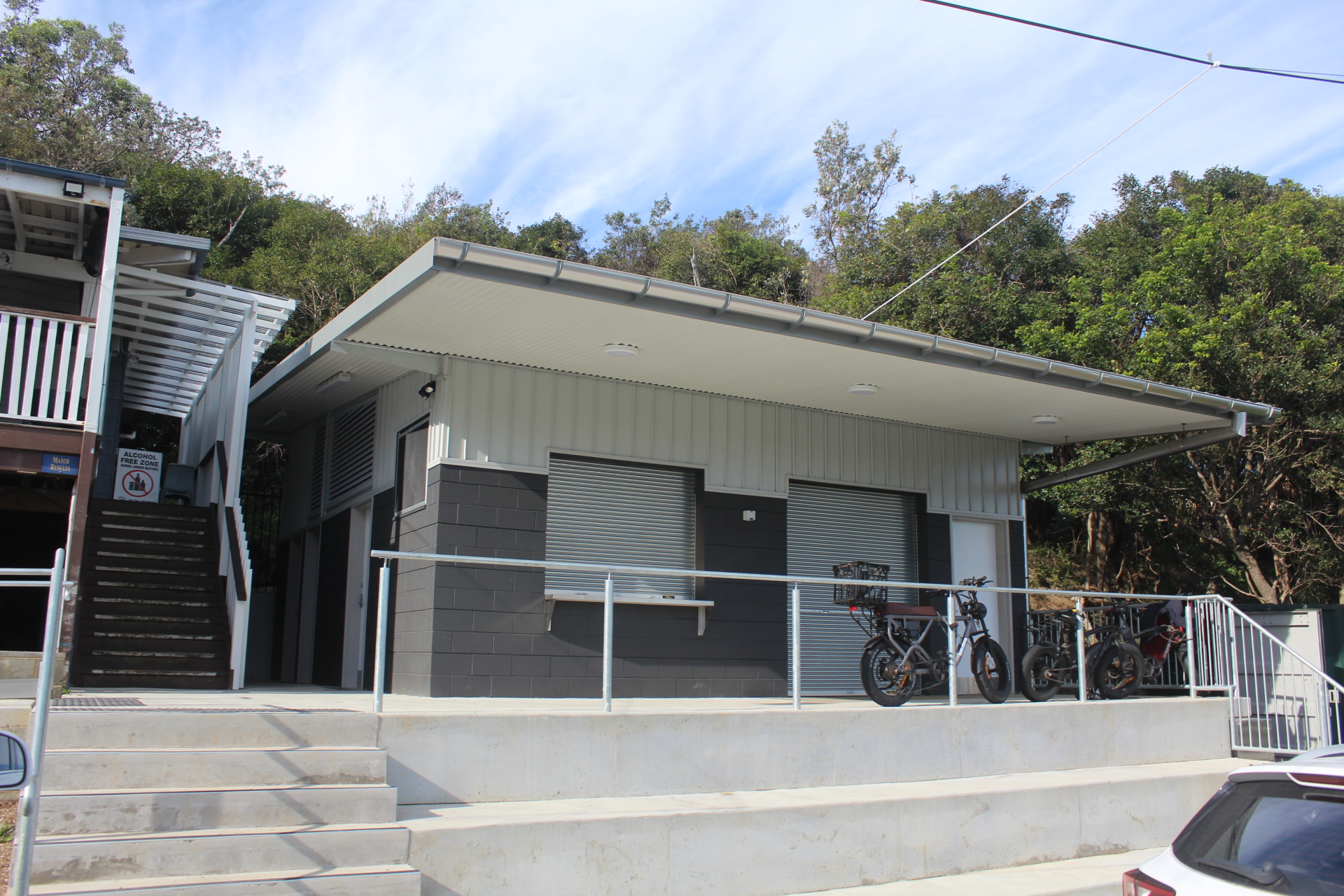 Women Breakers + Ladies Day 2023
Newport Breakers Rugby Women's Breakers side are back on the park in 2023, and with the NSW Suburban Rugby Union adding the Joy Johnson Cup Competition they are going to have more game time than ever. The women played two games on Saturday April 19th and the team is improving every game with 1 loss and 1 win.
Their first home game at Porters Reserve was scheduled for Saturday the 29th of April.
There's space available for new players of any ability to join the side. Training is Thursdays at Porters starting at 6.30 pm. Please message Scott on 0427 010 375 if you're keen.
Thanks to Anytime Fitness Avalon for partnering with the Newport's Woman's Breakers side.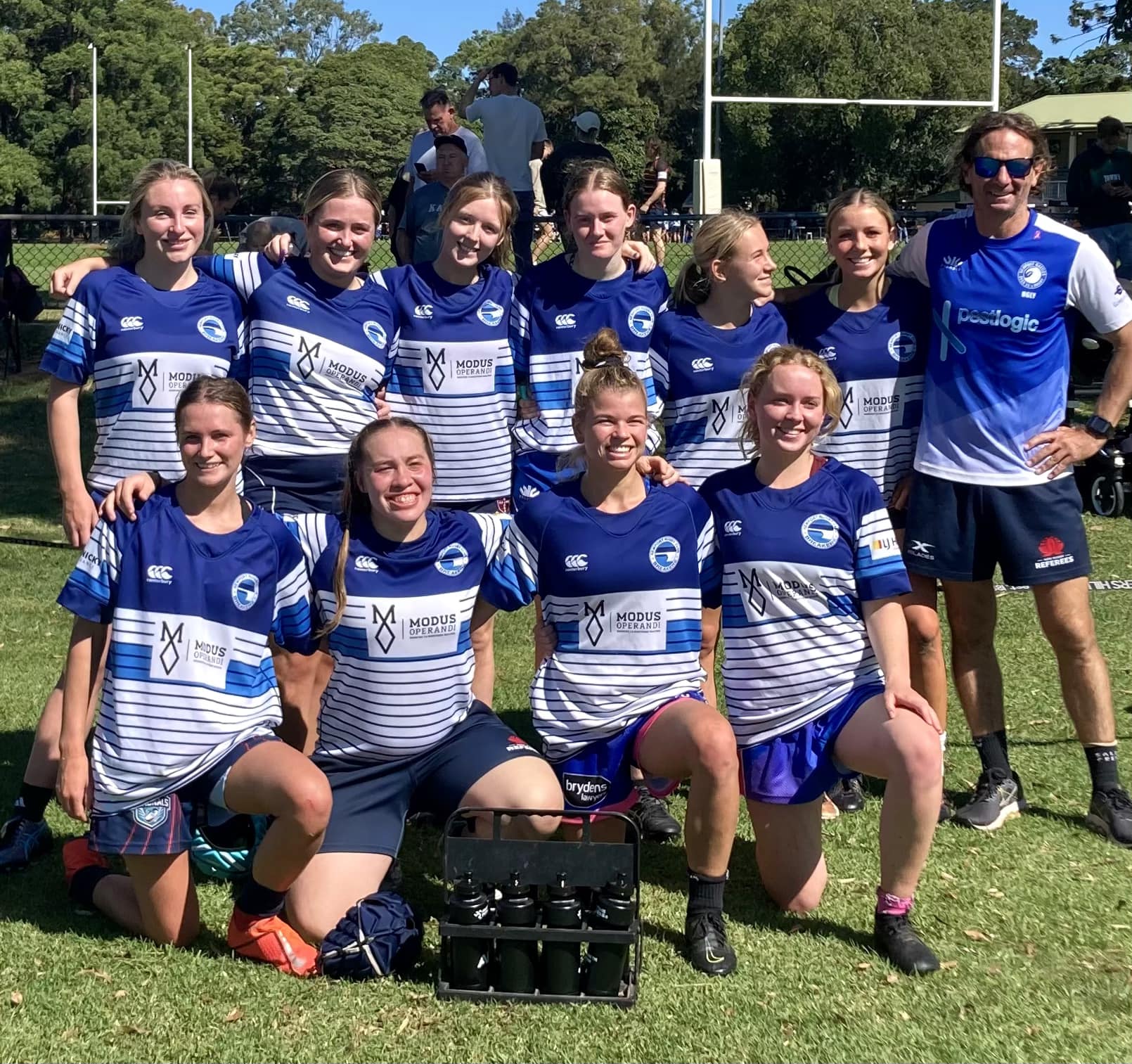 Newport's 2023 Woman's Breakers side

While on the great girls and women of Breakers, Ladies Day is back for 2023 and will happen on Saturday 24th of June 2023.
The schedule:
12:00pm Meet at The Newport for Canapés and Drinks
1:55pm The Newport courtesy bus to transport from the venue to Porters Reserve
2:00pm COCKTAIL HOUR where Newport Rugby Clubhouse will exclusively be available to the Ladies with Live Music and Cocktails
3:00pm Continued normal bar access with bar service (1 hour)
5:00pm Post Match Ceremony Barker and Newport
7:00pm Transport available to transfer to The Newport
Tickets - https://www.trybooking.com/CHREB
Below run some photos from the Breakers first home game for 2023 at the Portress and some more from that great official opening of the women's facilities, as taken by the great Newport Breakers newsletter writer and photographer Cameron Greaves. Thanks Cameron - another Breakers legend!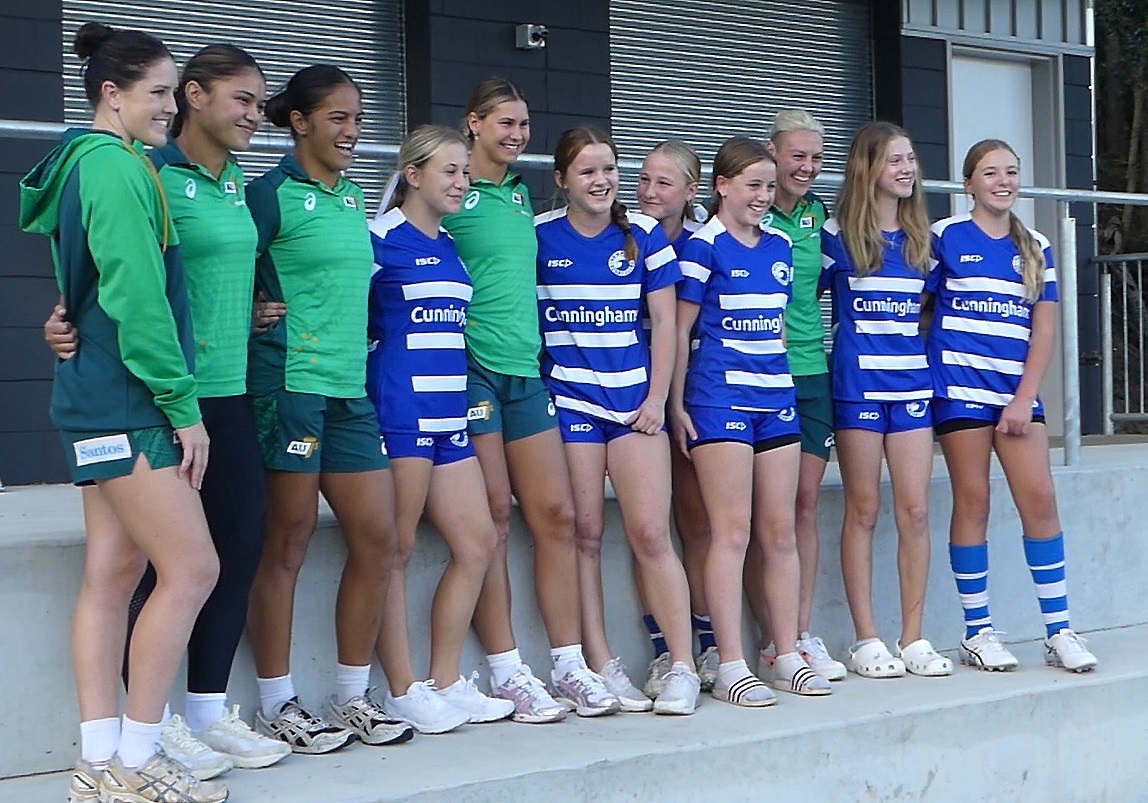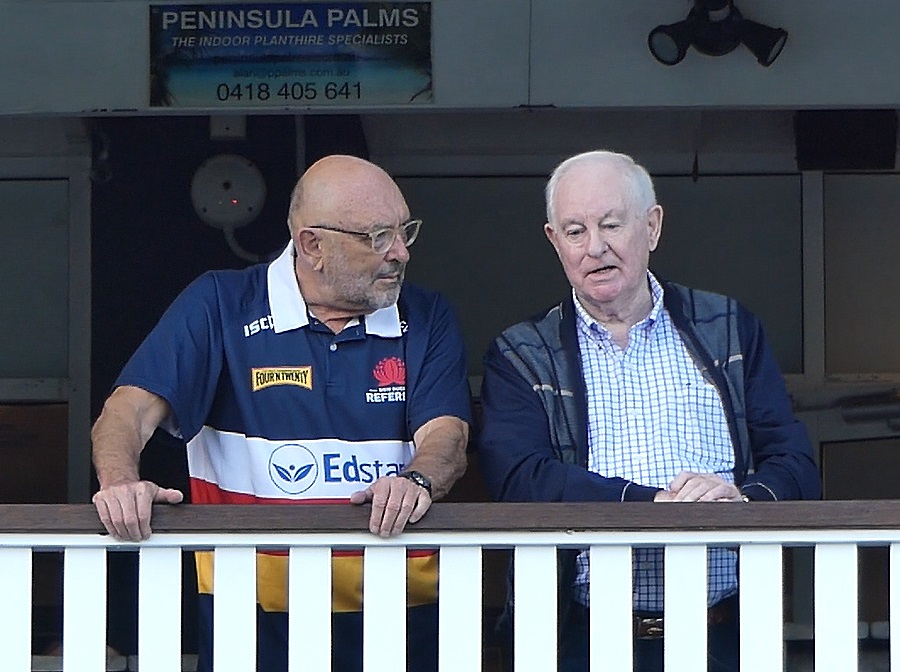 Dennis Fardy with Graeme Holland at the opening of the new facilities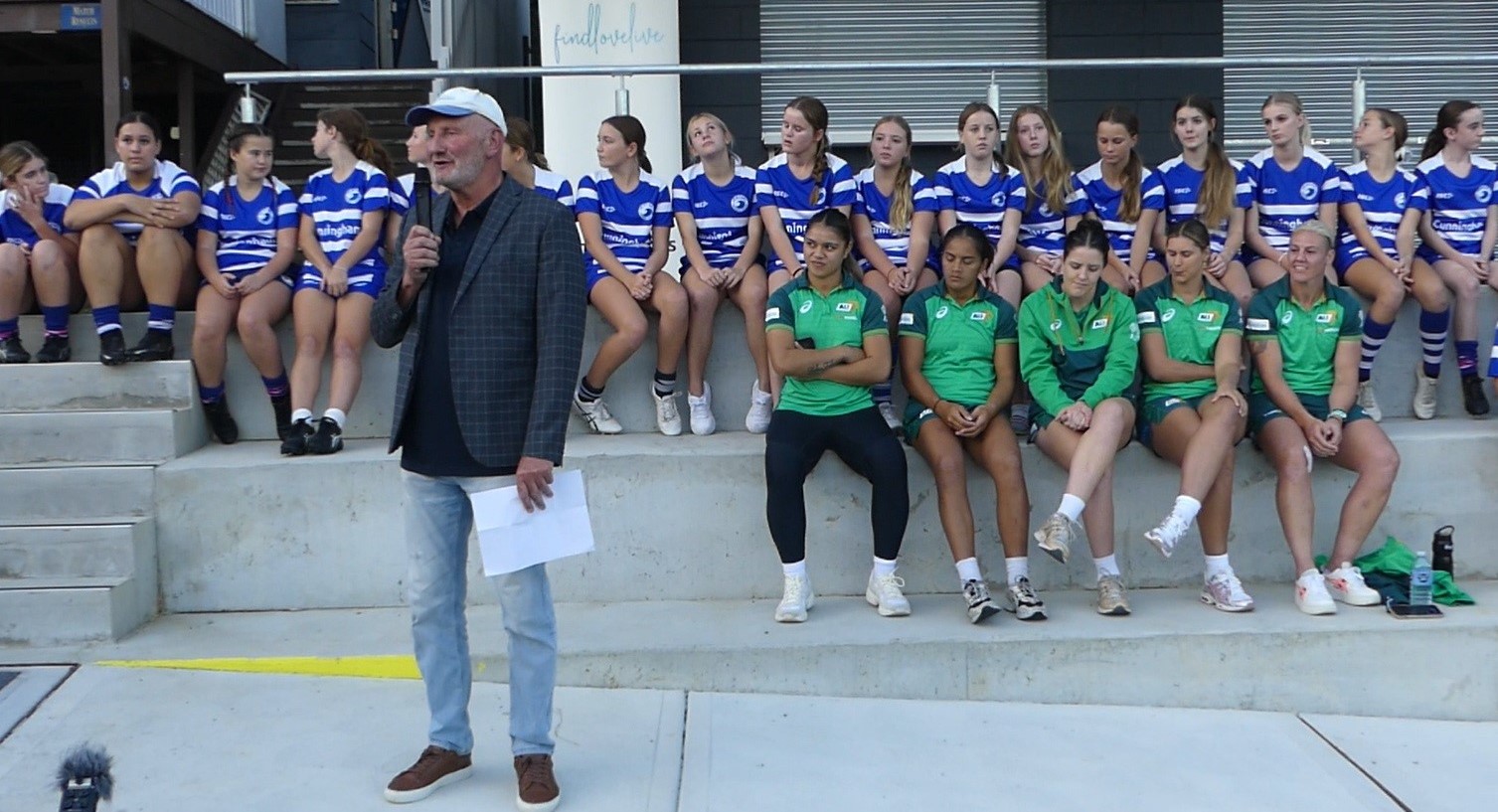 Newport Breakers President Steve Hewitson at the opening of the new facilities