September 11 - 17, 2022: Issue 554
Descendant Of Bungaree Unveils Name For New Marine Rescue Broken Bay Vessel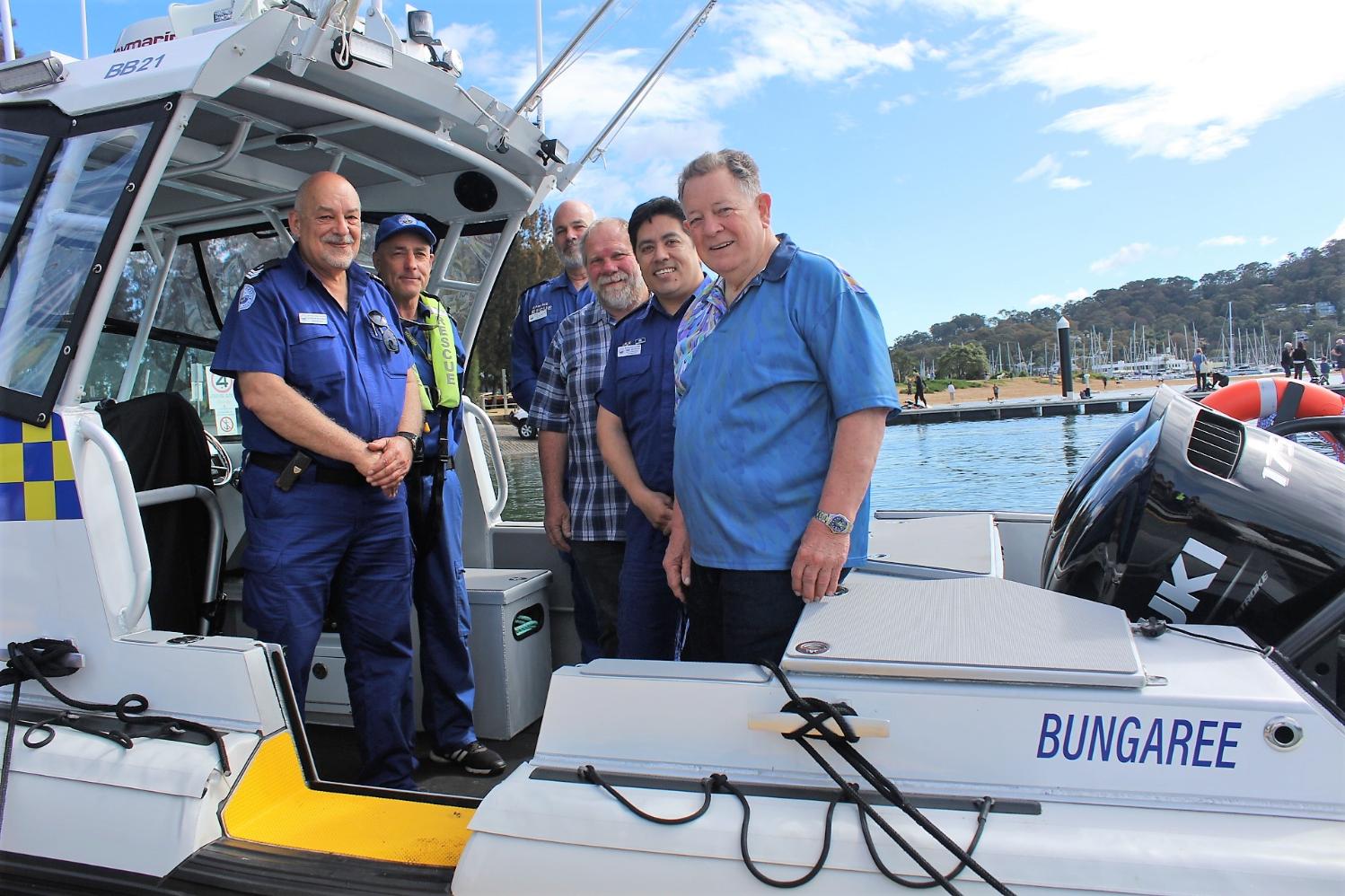 On Saturday August 20th 2022 two brilliant events took place at the Bayview base of Marine Rescue Broken Bay; the commissioning of a new rescue vessel for the Unit and a Progress Inspection of the building site where a new purpose-built base is being constructed.
Unit Commander Jimmy Arteaga provided an update of the Base building works, and spoke about the new vessel that will be on the waters of the Pittwater and Broken Bay to look after boaters who need assistance.
The new rescue vessel, built specifically for local conditions, has several unique features.
"Designed with input from our volunteers, the new rescue vessel boasts a drop-down bow allowing it to pull up to beaches to rescue stranded boaters and walkers; as well as sonar, radar, a full Raymarine navigation suite and greater safety and protection on the water for its volunteer crew." Marine Rescue Deputy Commissioner Operations, Alex Barrell explained.
Unit Commander of Marine Rescue NSW Broken Bay Unit Jimmy Arteaga revealed the name for the new vessel, as chosen by the Unit's Members, is 'Bungaree' to honour Broken Bay's most revered of saltwater men.

The drop-down bow on new MRBB21

Unit Commander Jimmy Arteaga said at the Commissioning ceremony;

''It has been a long-standing tradition for new vessels to be named after an outstanding member of our Unit, someone who has excelled and given above and beyond selflessly to the Unit's growth. Today though we are doing this differently. We wanted to select a name that would incorporate our community, our community's history and also pay our respects to our Traditional Elders.
I would like to officially announce the name of our new Broken Bay 21 vessel as 'Bungaree'.
Bungaree became the first known Aboriginal person to circumnavigate Australia and contribute to the mapping of the Australian coastline, and best of all, he was from Broken Bay.
Bungaree was born around 1775 and was from the Garigal clan of Broken Bay. He sailed with Matthew Flinders on that circumnavigation and would sail again with Captain Phillip Parker King, who surveyed the north and west coasts of Australia. Bungaree spent his life ceremonially welcoming visitors to Australia, educating people about Aboriginal culture (especially boomerang throwing), and soliciting tribute, especially from ships visiting Sydney.''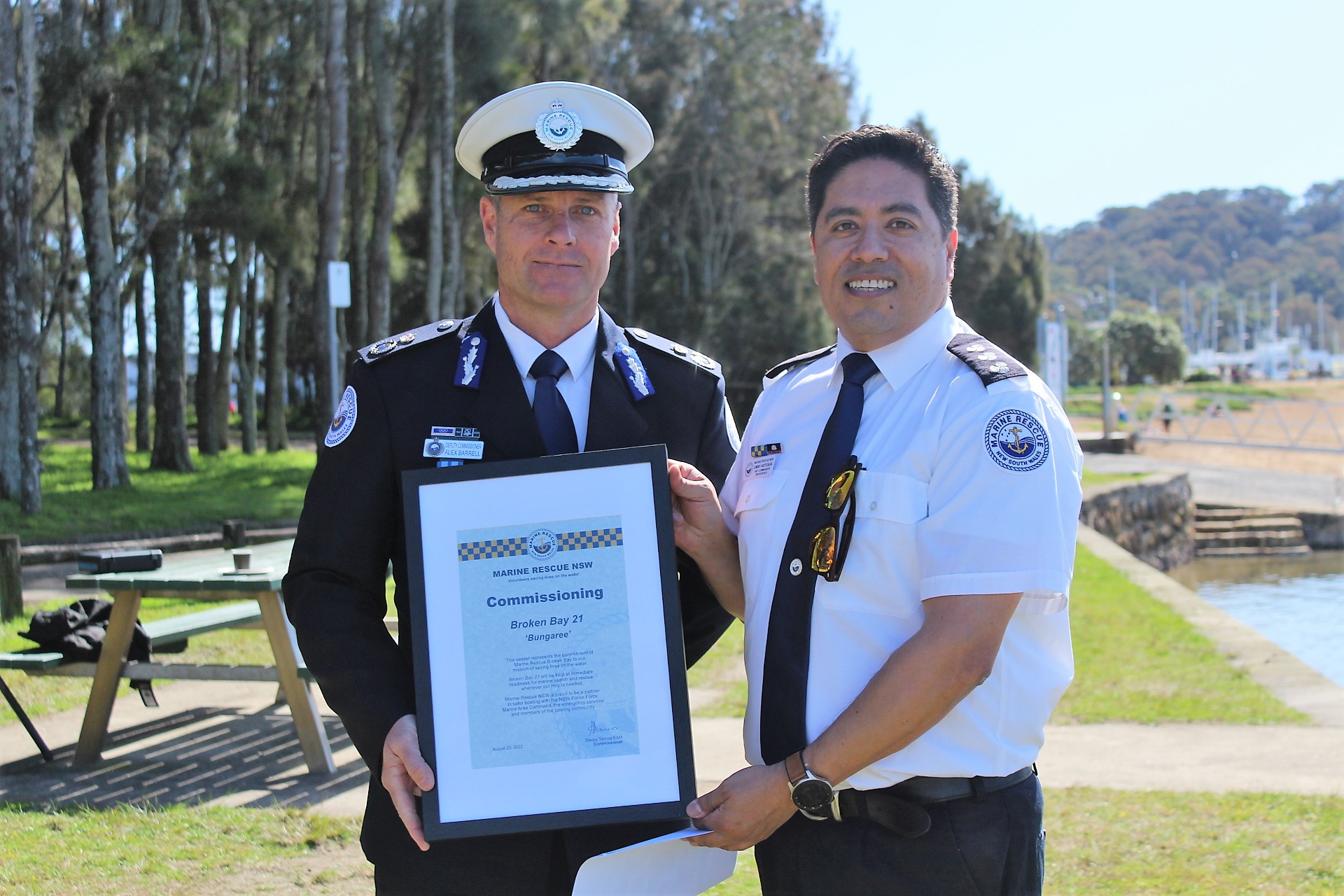 MRNSW Deputy Commissioner Alex Barrell and MRNSW BB Unit Commander Jimmy Arteaga at the Commissioning of MRB21 the Bungaree
Pittwater Online News spoke to Neil Evers, a direct descendant of Bungaree through one of his daughters, and who still lives in Pittwater, after the ceremony. Mr. Evers is the coordinator of the Manly Warringah Pittwater Aboriginal Support group. Uncle Neil was away that weekend, celebrating his 80th birthday with relatives a little further north of Pittwater.
Neil said he was absolutely thrilled his ancestor has been honoured in this manner and wished to express his gratitude to the Members of Marine Rescue Broken Bay and Marine Rescue NSW.
''As he was known as the Chief of Broken Bay peoples, his legacy and spirit being honoured in the naming of this vessel is not only a fitting tribute to our ancestor and the original custodians of this place, it is also a reminder to we who are still present in this place of all the knowledge of these waterways his clan shared generously with others, and what we can still share with those now here. I thank you for honouring our people, and my relative, in this way.''
A traditional ceremonial blessing was performed by the Reverend Carmelo Scriberras and included a reading from the gospel according to Mark 4:35 which speaks of how even the wind and the seas obey him, during the Commissioning in August.
MRBB Unit Commander Jimmy Arteaga delayed having the new MRBB21 name applied on the vessel until Neil could be present and involved. On Saturday September 10th Uncle Neil was given the honours of unveiling the name 'Bungaree' and was visibly moved as he straightened.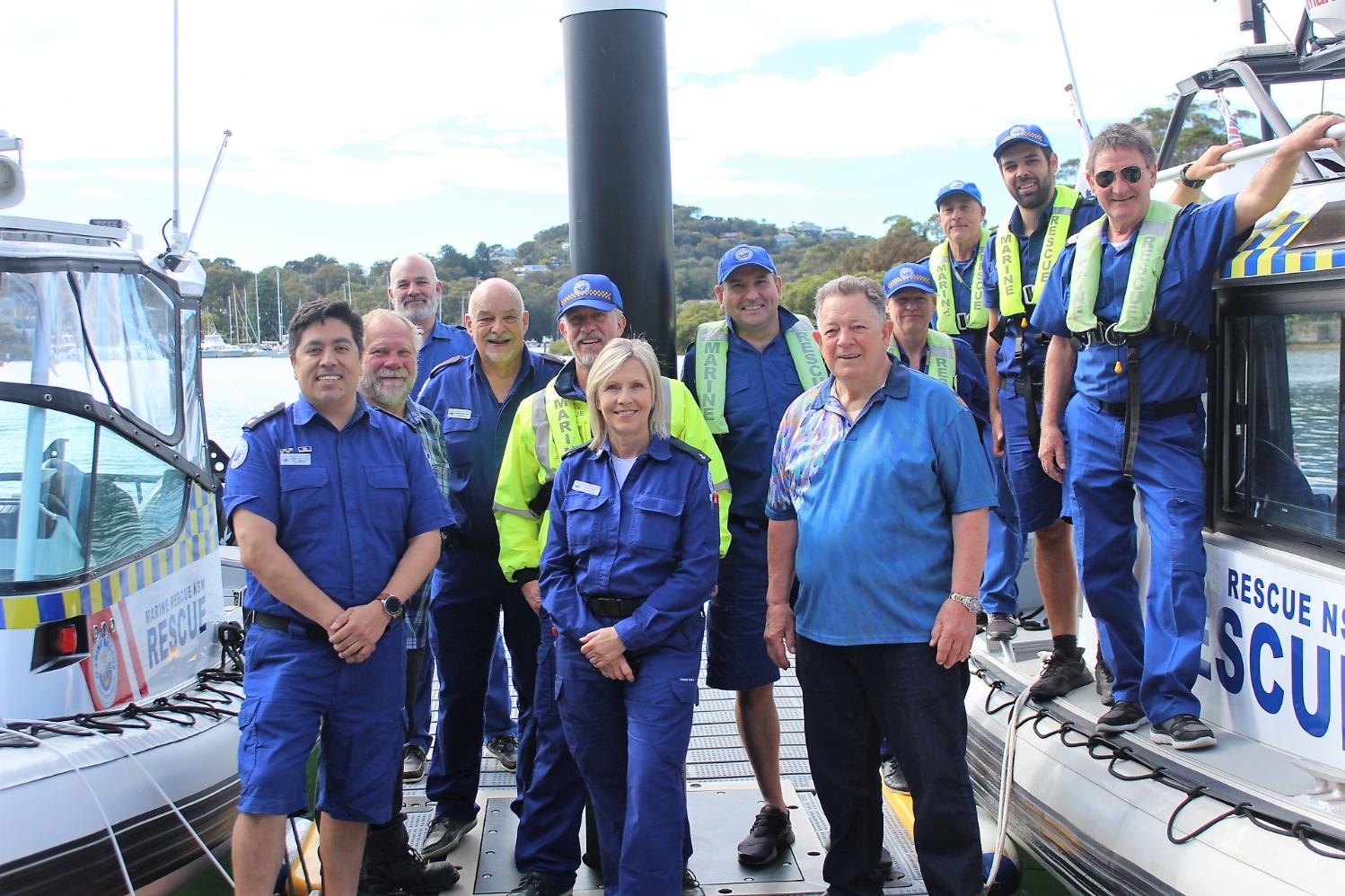 Congratulations Newport Breakers Rugby Club: Barraclough Cup Premiers For 2022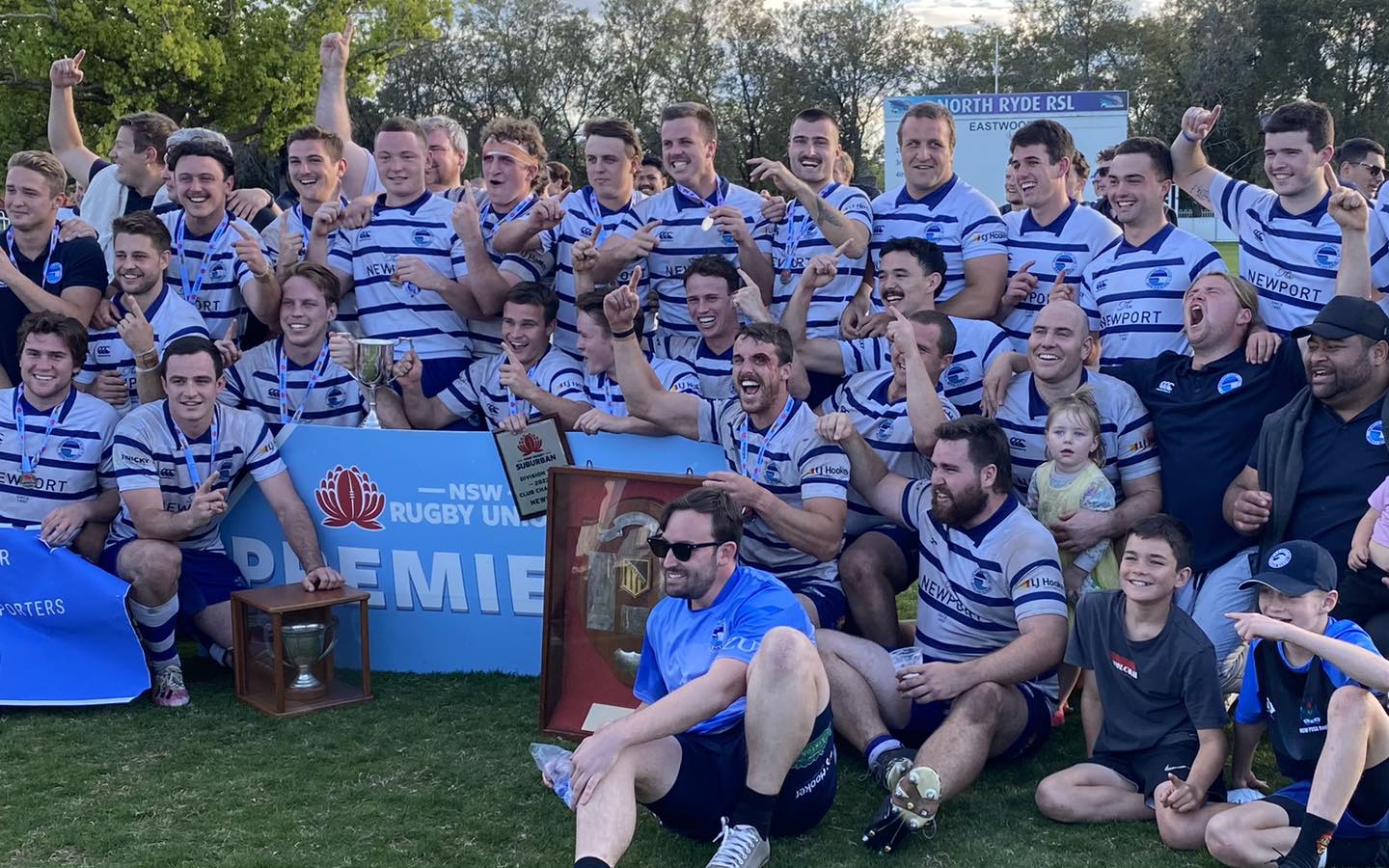 Newport Breakers Rugby Club - Winners!
Huge congratulations to Newport, the 2022 Barraclough Cup Premiers, hanging on in a tight grand final (17-12) against UNSW.
Well done also to Newport's fullback, Sam Groom, awarded the Barraclough Medal for Division Two's Best and Fairest.
Newport have also won the Reliance Shield in 2022 as Club Champions in Division 2 of NSW Suburban Rugby Union.
Local Surfers Win Placings In First Woolworths Surfer Grom. Comp For 2022 At Kiama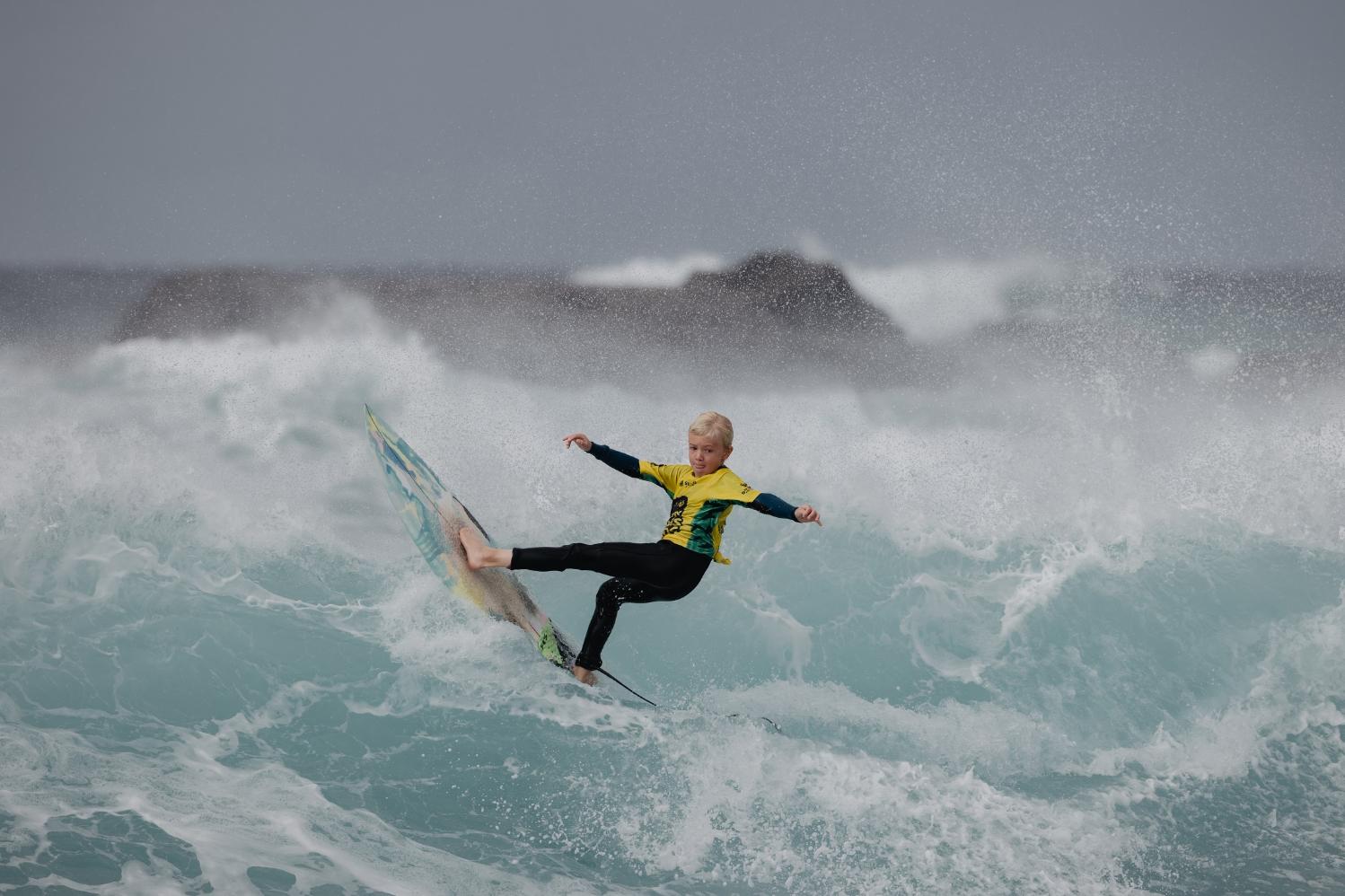 Maverick Macgugan (Avalon Beach) in action. Photo by South of the Bridge Images
The first NSW Woolworths Surfer Groms Comp Series got underway last weekend, September 3-4 2022, in challenging, cold and windy conditions at Jones Beach. All up six local surfers secured places in the results; the Under 14 Boys 1st place was secured by Sullivan Tucker (Freshwater), the Under 10 Boys 1st place was won by Maverick Macgugan (Avalon Beach), while Under 10 Girls saw Mila Grainger (Newport) secure 2nd, Jacques Callebaut (Freshwater) was Under 12 Boys 2nd, and a 4th for Nixon Vaughan (Avalon) in the Under 10 Boys and a 4th for Kaoni Aguiar in the Under 12 Boys.
A brilliant start to their 2022/2023 Surfer Grom comps.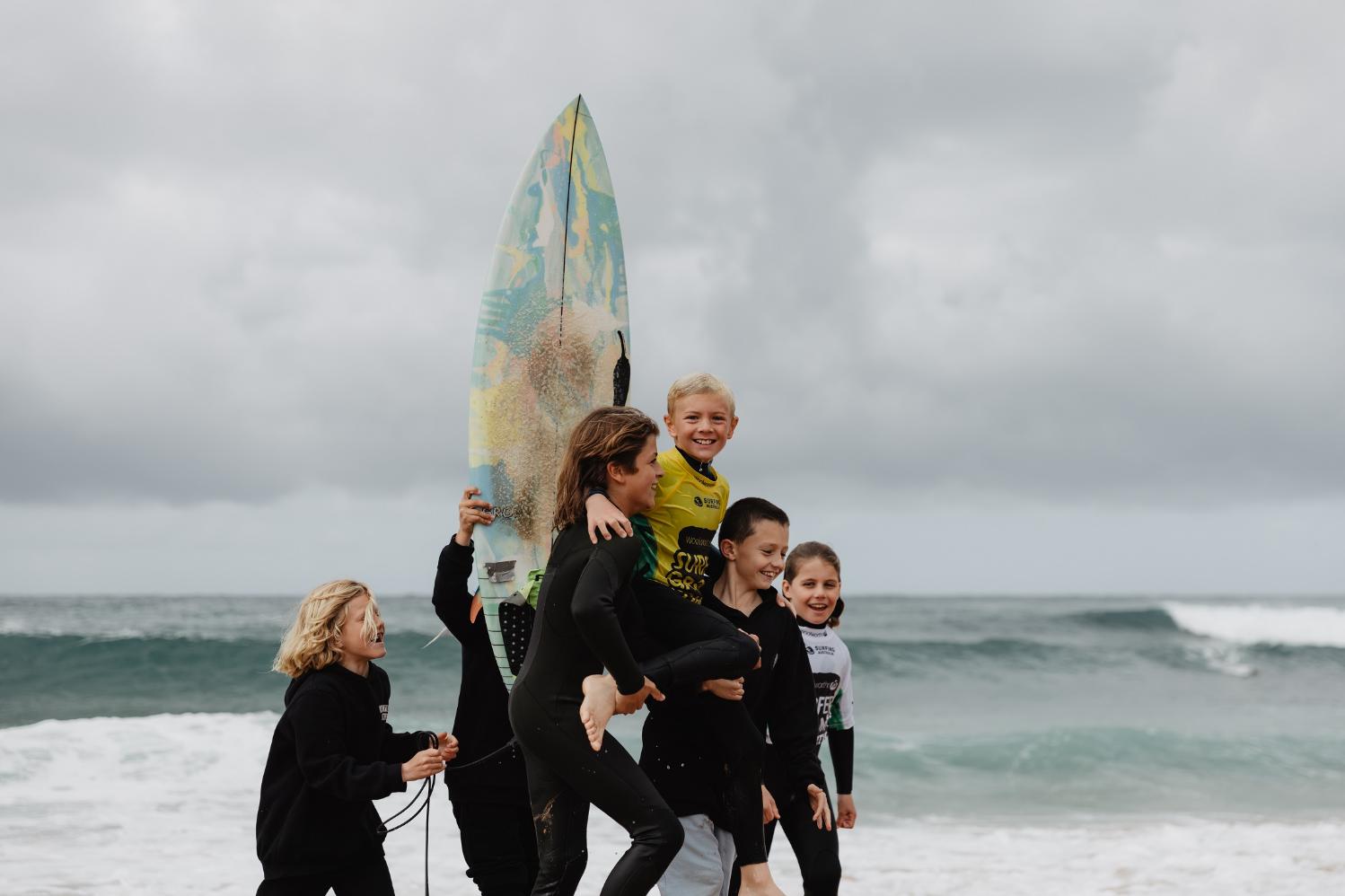 PNHA's Spring Nature Walks 2022
Pittwater Natural Heritage Association's (PNHA) next Nature Walk is on Sunday September 18 to see Grevillea caleyi, Waratahs and lots more +birds. Meet 9.30 at corner of Bulara st and Mallawa rd Duffys Forest. An easy stroll on a wide firetrack. RSVP to
pnhainfo@gmail.com
with your phone number if you'd like to come.
September is Biodiversity Month — a month to appreciate the extraordinary web of life we are part of and to encourage the protection, conservation and growth of biodiversity within Australia and worldwide.
We celebrate Biodiversity Month every September, the first month of Spring, and promote the importance of:
connecting with nature and
caring for nature in all its diversity – its biodiversity!
The grevillea caleyi is listed as "critically endangered" under the Australian Government Environment Protection and Biodiversity Conservation Act 1999 and the New South Wales Government Biodiversity Conservation Act 2016.
More in: Saving Grevillea Caleyi: Join The Baha'i Temple Bushcare Group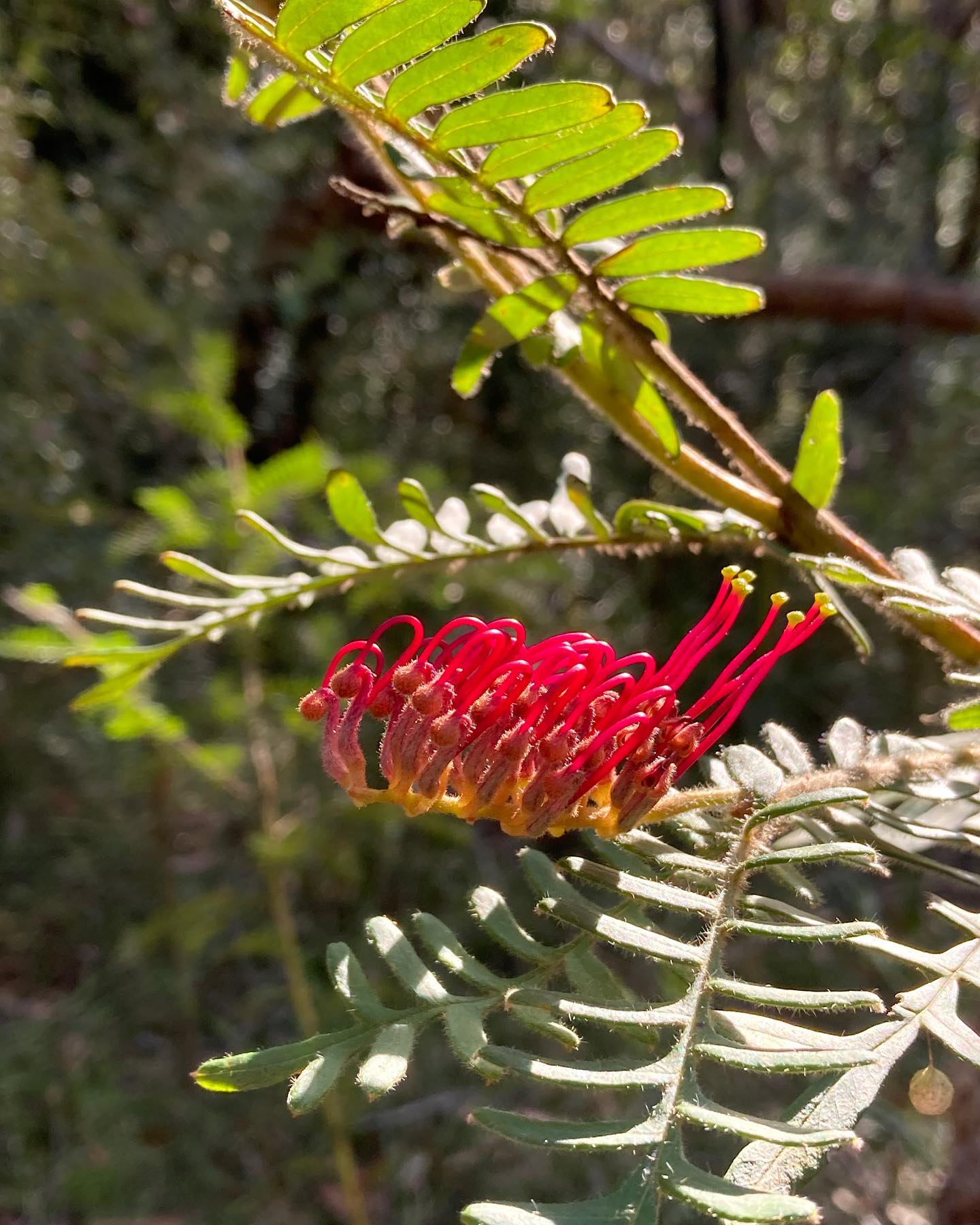 Grevillea caleyi. Photo: PHNA
Past Features Archives (pre 2014)
Pittwater Online News was selected for preservation by the State Library of New South Wales and National Library of Australia. This title is scheduled to be re-archived regularly.
Archived Issues (2014 on) may be accessed here: pandora.nla.gov.au/tep/143700