June 25 -
July 15 2023: Issue 589
Ambiguous Reply To Pittwater MP's Query On Barrenjoey Headland Accommodation Proposal Renews Concerns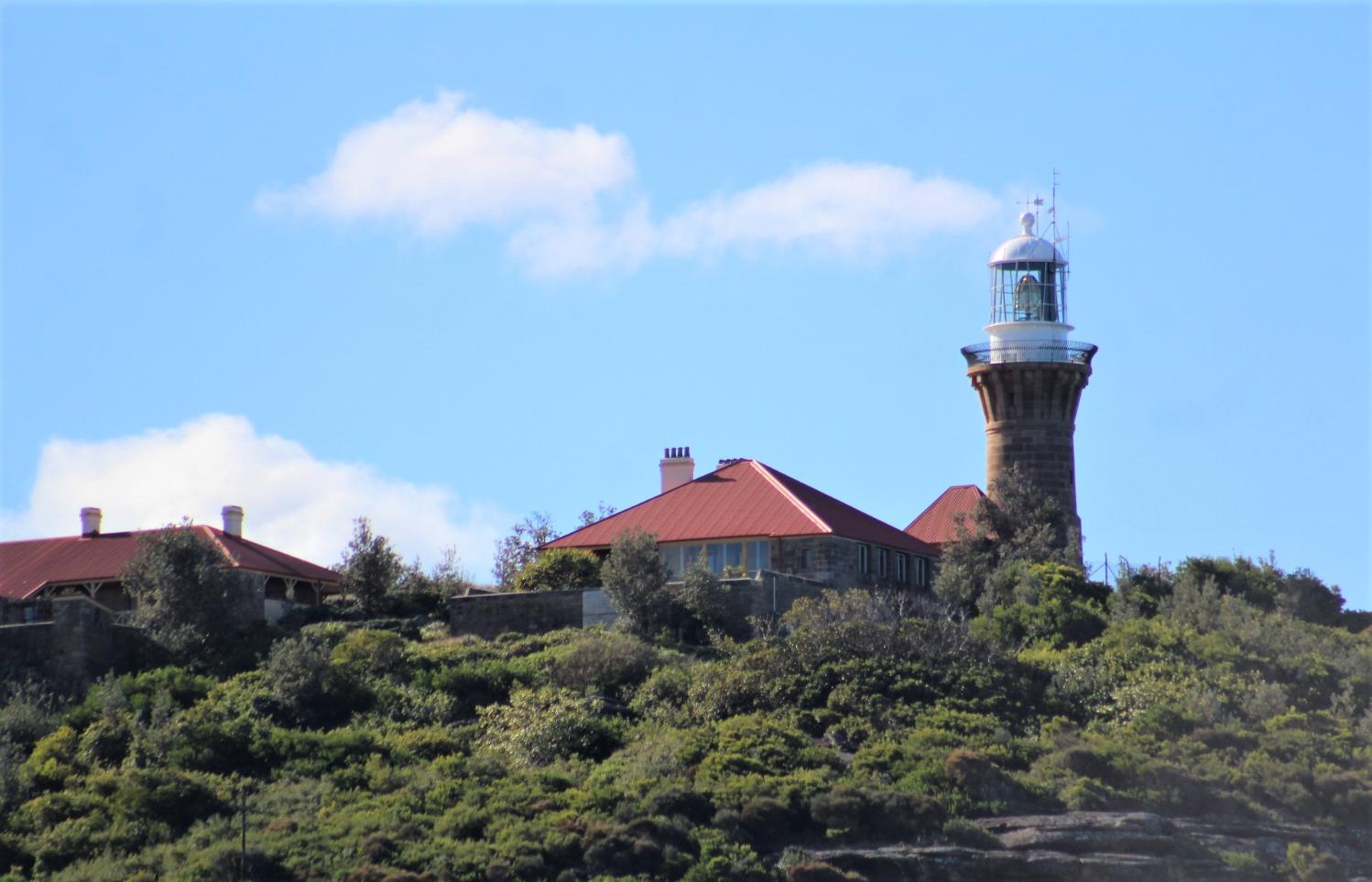 Member for Pittwater Rory Amon has called on the Minns Labor Government to keep their promise and rule out 'Airbnb'-style accommodation on Barrenjoey Headland. The call follows a draft Plan of Management prepared by the National Parks and Wildlife Service in 2022 which allowed the heritage listed buildings on Barrenjoey Headland to be turned into 'Airbnb'-style accommodation.
"During the recent election campaign, I secured vital concessions from the then Liberal Government that the Boatman's Cottage would be maintained as a residence for the local caretaker, that the road to the top of the Headland would not be upgraded to allow for commercial activity on the Headland, and that a Strategic Reference Group with residents included would be formed to determine and finalise the Plan of Management," said Mr Amon.
Prior to the March 2023 election, then Shadow Minister, the Hon. Penny Sharpe MLC and Labor candidate for Pittwater, Jeffrey Quinn, attended a January 2023 rally – both ruling out the proposed commercialisation of Barrenjoey Headland and leaving locals under no illusion that there would be no 'Airbnb'-style accommodation at Barrenjoey under a Labor Government [1] a statement from the the Pittwater MP reads
"Since the election, I have questioned the Labor Government about whether they will rule out 'Airbnb'-style accommodation on the Headland. Labor have broken their promise to scrap the plan and have put commercialisation of the Headland back on the table, advising Parliament that "options for heritage buildings [on Barrenjoey Headland] will be considered by the Minister for the Environment and Heritage when reviewing the final plan of management." Mr. Amon said.
The ambiguity in the response has renewed concerns in the community that the last open to all and accessible to all historic lighthouse in NSW may be removed from public hands for private users.
Assoc. Professor Ricard West AM, President of the Palm Beach Whale Beach Association, spoke to Pittwater Online News last week, stating,
''Palm Beach & Whale Beach Association (PBWBA) is concerned to learn that Penny Sharpe, as the Minister responsible for NSW National Parks, appears to be wavering in her commitment against commercialisation of the heritage listed Lighthouse Keepers' cottages on Barrenjoey Headland Palm Beach.''
''At the January 2023 Rally organised by PBWBA to protest against the then Liberal State Govt's plan to develop the cottages for short term holiday accommodation, we were honoured to have Ms Sharpe, a long time political crusader for fairmindedness, as a guest speaker. Ms Sharpe reminded the large crowd that it was a Labor government that produced the Conservation Management Plan for Barrenjoey Headland in 2002. Speaking about it at the rally, she said:
'…it was decided then that this was a special place and wasn't to be commercialised or privatised.'
At a later part of her speech, she said:
'…when you start to put out all this stuff about adaptive re-use, potential for conference facilities, potential for accommodation, then you're going to degrade the place straight away…and if ever that happens it really is unacceptable."
She also congratulated those present who fought similar proposals in 2013 adding that all over the state people are fighting against 'proposed developments such as these.'
Now it appears that "options for heritage buildings [on Barrenjoey Headland] will be considered by the new Labor Government Minister for the Environment and Heritage [Penny Sharpe] when reviewing the final plan of management." We are very concerned as to what these options might be.'' Prof. West said
On Wednesday June 21st 2023 a Motion regarding Heritage Protection was passed in the NSW Parliament. Tabled by The Hon. Peter Primrose, The Hon. Penny Sharpe's contribution to this discussion elucidates her stance in regard to heritage buildings is embedded in decades of a love for and protection of the same, and is undiminished, despite having to witness the destruction of public Heritage buildings that should have been kept - for the public - when in opposition.
The Minister for Climate Change, Minister for Energy, Minister for the Environment, and Minister for Heritage stated;

''We should remember that in 1977 the Wran Government introduced the Heritage Act. It was not simply because the Wran Government wanted to do that. It came off the back of many years of protest, of the green bans, of communities coming together to defend what they thought was important and under pressure from rapacious development—which is the whole story of Sydney since colonisation.

''It was the work of people like Jack Mundey and the Builders Labourers Federation and the many community members who banded together and saved Kelly's Bush, saved us from having a car park overlooking the Opera House in the middle of the botanic gardens and saved the Queen Victoria Building—the idea that we could have lost the Queen Victoria Building! We lost some of our exhibition buildings because of a failure to care for heritage.'' Ms Sharpe said
Further:
''The Heritage Act is important as an agreement between the community and the Labor Government and Parliament of the day that was a settlement in relation to the issue of housing and what was going on at The Rocks. It was partly about all those working-class communities at Millers Point who were being moved out. They were moved out and there were massive protests. We should remember that the Sirius building was built as a result of those protests and of the settlement between the Wran Government and the community in relation to heritage. When I drive past the Sirius building it still infuriates me. We built an incredible building so that working‑class people could live in the heart of the city and age in place in social housing for the rest of their lives.

The previous Government sold it for $20 million. Those opposite did not want to heritage list it because they said it would cost too much. The penthouse at the top of the Sirius building will probably cost $20 million. That is another example of failed privatisation and a tragedy in relation to understanding the importance of heritage, people and place and the stories we tell ourselves. The sell-off of the Sirius building tells us that we do not care about the working class, aged and disadvantaged people who were living in the building. We just sold it off for a quick buck. That is an example, writ large, of the problems if we fail to care for heritage. As the heritage Minister, I look forward to trying to turn that around.''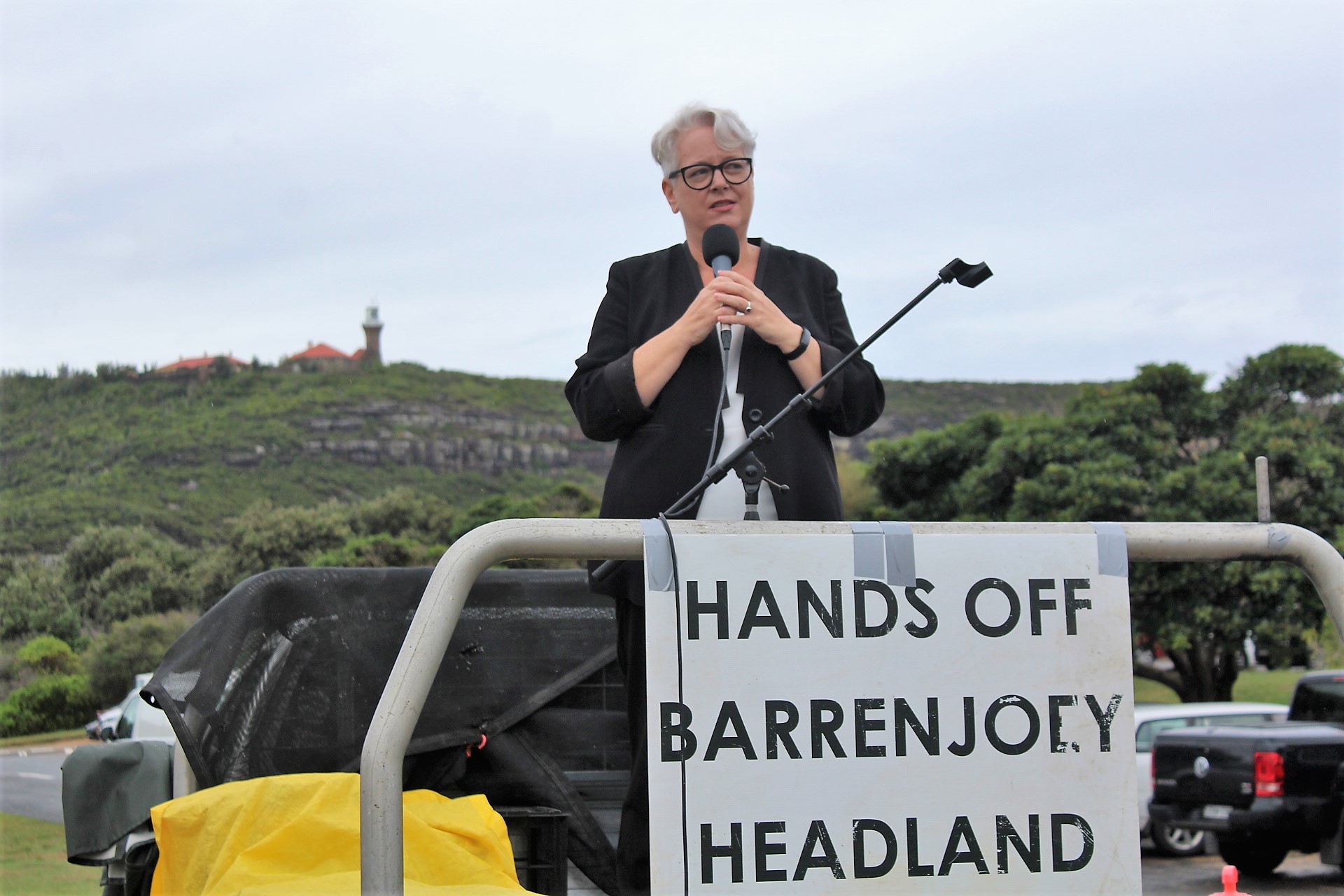 The Hon. Penny Sharpe at the January 2022 Barrenjoey Rally.
Pittwater Environmental Heritage Group's Tree Canopy Plan Submission To Council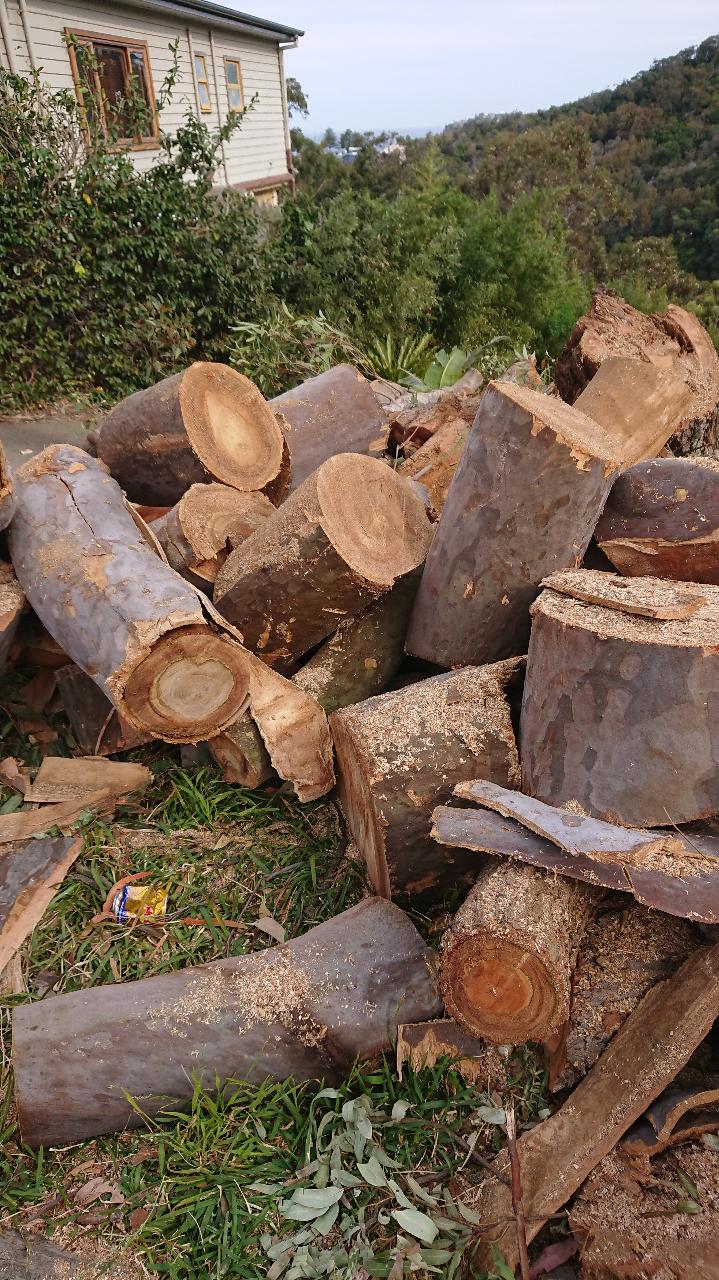 Council is currently seeking community feedback on its plan to preserve tree canopy across the Local Government Area (LGA).
The Draft Northern Beaches Tree Canopy Plan proposes a range of measures including the protection of trees on public land, better monitoring of the tree canopy across the local government area, strengthening the local planning frameworks to support the retention, protection, replacement, and growth of private trees, and increasing community involvement in greening our communities.
The plan includes a number of actions to be implemented, including:
continuing to plant 5,000 trees per year
conduct an audit of trees in priority areas
measure tree canopy cover every four years.
implement an iconic tree register for public land.
raise awareness about tree planting programs.
improve tree diversity and health.
strengthen the Local Environment Plan and Development Control Plans to focus on retention and protection of tree canopy.
continue to investigate and act upon unauthorised activities that impact on the tree canopy, such as illegal vegetation clearing, unauthorised recreational trails and other environmental damage.
promote the importance of retention and protection of trees as part of the development application and tree removal process.
Under the plan, the following areas will be prioritised for increasing their tree canopy cover: Brookvale, Dee Why, Mona Vale, Narrabeen, Manly, Manly Vale, Narraweena, Curl Curl, Queenscliff, and Warriewood.
However, as reported in Council Victory In Court Over Illegal Clearing Of Trees = 10k For 14 Killed Trees: 'A Poor Outcome' Residents State, and Sediment Running Off Into Creeks and Beaches From Work Sites - Public Parks Not Maintained – Bilgola Plateau Park Still Not Fixed: Residents NOT Happy, and Saving Pittwater From The Chainsaws: Community Forum At Warriewood or Pittwater Vulnerable To Develop-Driven NSW Planning Regime - Pittwater can have its own LEP by Law and Conservation Zones Review Has Potential To Facilitate Medium Density In Previously 'Environmental Living' Zones or Conservation Zones Review Residents Forum: Resolutions Call For Shift In Criteria Applied, For Keeping Pittwater's Green-Blue Wings Intact, and Clear Breach Of Height Limit In DA Recommended For Approval On Old Palm Beach Fish & Chip Site + Rezoning Of Pittwater Plans Ignite Renewed Calls For A Return Of Pittwater Council, coupled with the Council's rezoning plans, which will impact on thousands of properties in Pittwater and just 1 in the former Warringah and 54 in the former Manly council areas, and DA's approved that allow the razing of whole blocks of habitat trees for things like a carport, Council's approach is not inspiring community confidence that it can or will secure a future for local tree canopy, wildlife corridors and urban wildlife in Pittwater or across the LGA.
The Pittwater Environmental Heritage Group has forwarded to Pittwater Online News a persuasive submission on the tree canopy question. If you haven't already submitted anything to the Northern Beaches Council as yet, this may have some information you can use.
As this issue is tied up with rezoning and the one new LEP for across the LGA, rather than a stand alone one just for Pittwater as touted prior to the forced amalgamation of Pittwater Council, it's extremely important that Pittwater people make their opinion known to the Council.
''If you are concerned about what to write, you could copy this submission and endorse it yourself. You must read the tree canopy report on the council's website, and the submission itself, adding a brief statement, along these lines:
"I have read the council's tree canopy report on the Northern Beaches and endorse the submission attached/enclosed. I would like to further add …etc etc." members of the Pittwater Environmental Heritage Group stated.
For more information about the draft plan or to have your say visit Your Say at: yoursay.northernbeaches.nsw.gov.au/2023_draft_tree_canopy_plan
Submissions close on Friday July 9.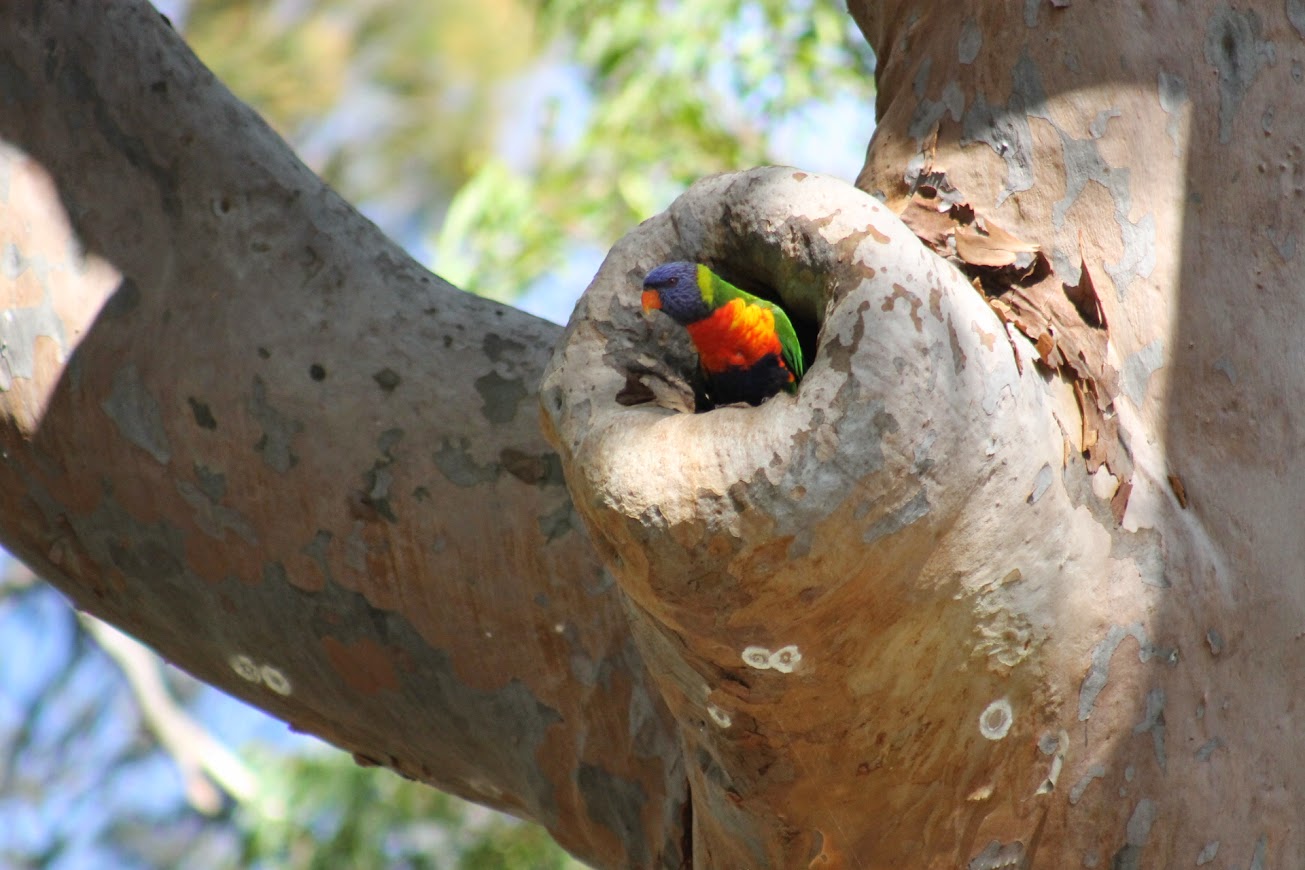 Tree Canopy Submission
The Council's Report describes the current state of the Northern Beaches tree canopy, future challenges to the canopy and possible remedial measures. While it remains unclear where the land for 5000 tree plantings per year will be found, and how the survival of these trees will be resourced, it is simply utopic that a 2:1 replacement strategy for trees lost on private land can be implemented without razor sharp, statutory regulation. Where will these replacement plantings take place? In what time frame and how is council resourcing the control that plantings have been made and are successful? What are the penalties if trees are not planted or do not survive a nominal period? And will these plantings count towards the 5000 trees target? We think they should not, as the two categories of new and replacement trees have distinctly different purposes.
We are appalled by the weak approach of council to protect, better yet propose mechanisms to expand, tree canopy cover on 'other land'. Between 2011-13 and 2019, tree canopy in this category declined 6.12%. Figure 5 clearly shows this decline. Alarmingly, due to the high starting point, the reduction amounts to 275-300 ha of tree canopy. That indicates that between 2013 and 2019, up to 50,000 m2 of tree canopy were destroyed on 'other land' every single year. The council's data documents an annual loss of 50,000 m2 of tree canopy every year!
Given that already Pittwater showed the second highest rate of canopy cover decline in Australia for the period from 2008 to 2011 (reduction by a staggering 11-15%, page 11 in 2020 Vision Report "Where should all the trees go?" (2017)), we are requesting from council that significantly more is done to reverse this alarming trend of rapidly declining tree canopy cover on 'other land'. The associated negative, short- and long-term impacts of increasing local heat and exposure to UV radiation, loss of habitat and biodiversity, erosion, water quality of local aquatic systems, displacement of fauna and fragmentation of green space against the backdrop of anticipated climate change impacts should be unacceptable to a responsible council.
Concern for Pittwater
Obviously, these figures reflect the onslaught of urbanisation, but we believe future urbanisation and over-development has been grossly underestimated, particularly in the area around Pittwater and the peninsula from Mona Vale to Palm Beach. We believe this region justifies a separate category as an area of environmental significance. It has only a single road in and out, with congestion already barely tolerable. The area has enormous tourist potential, but this would be lost with excessive development and further tree canopy reductions.
Proposed Rezoning
We are particularly worried about increased development in Pittwater as a result of proposed rezoning that would result in a further loss of canopy. In the Pittwater region this proposal would result in a net increase of 1734 properties suitable for higher density. The proposed number of such properties for the rest of the Northern beaches is just 50. We ask the council to provide a projection of the impact the rezoning in Pittwater will have on open space and urban green infrastructure, including a complete tree inventory and canopy cover analysis. Given the level of sophistication demonstrated in spatial mapping across the LGA, this should take council only a short time. Once done, the results of this analysis should be evaluated against set targets in the council's strategies and policies related to open/green pace cover, public access to high quality green space (as per NSW Government and Government Architect's recommendations). In addition, we ask that council provides information about plans that optimise traffic flows, minimise already high congestion around choke points and impacts on air quality from increased traffic that is expected with the projected population increase.
Local area character statements omitted from new LEP…
Our understanding is that the new LEP will not provide local area character statements, further stripping away protection from over-development.
To save the tree canopy, our area's liveability and its high attraction for tourism, we strongly urge the council to abandon rezoning in Pittwater, or substantially reduce it following a strategic and transparent approach that follows data-driven decisions like those outlined above. As well, the provision of local character statements in any new LEP would help greatly in retaining our tree cover and the intrinsic value of this area.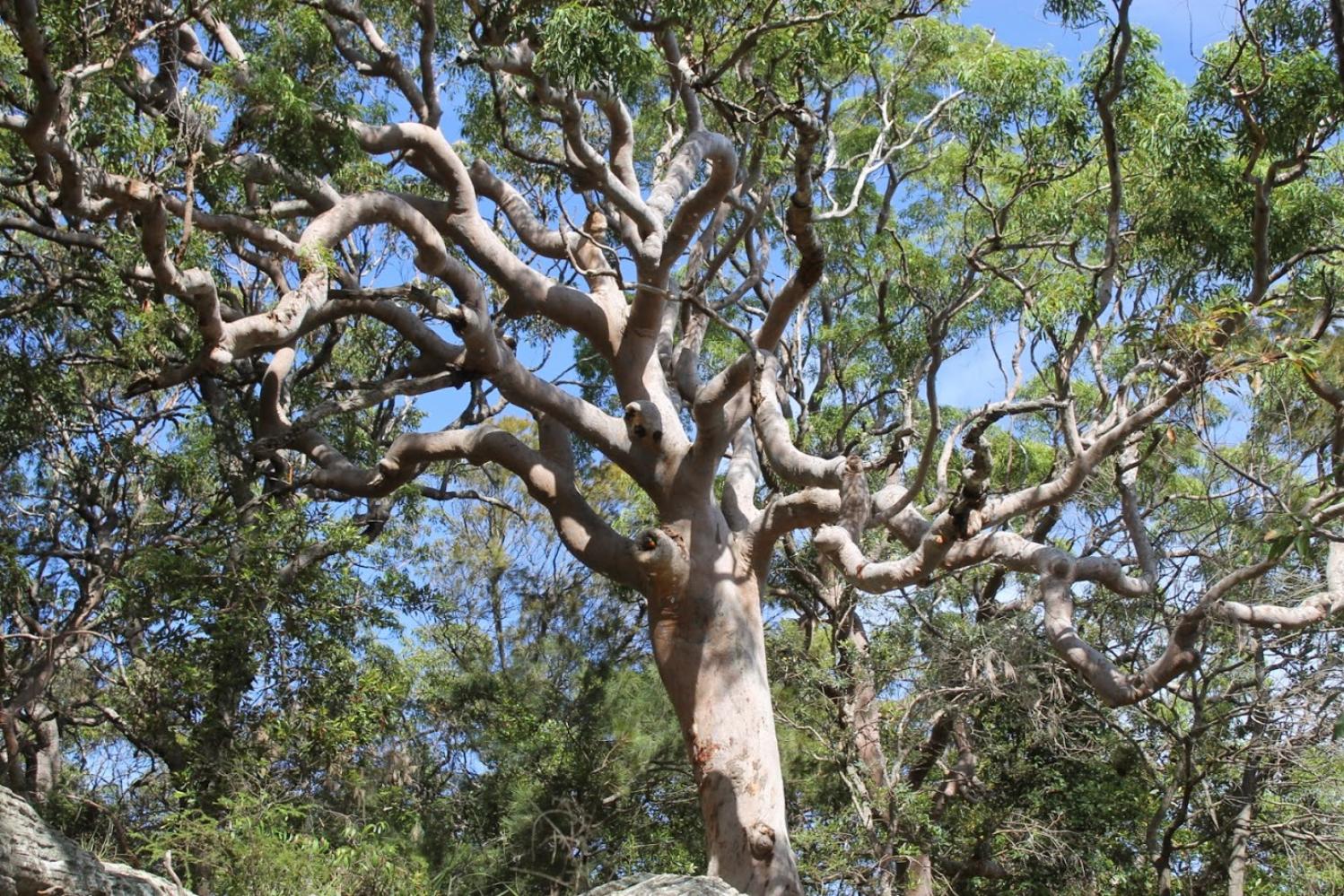 New Women's Shelter For Mona Vale Announced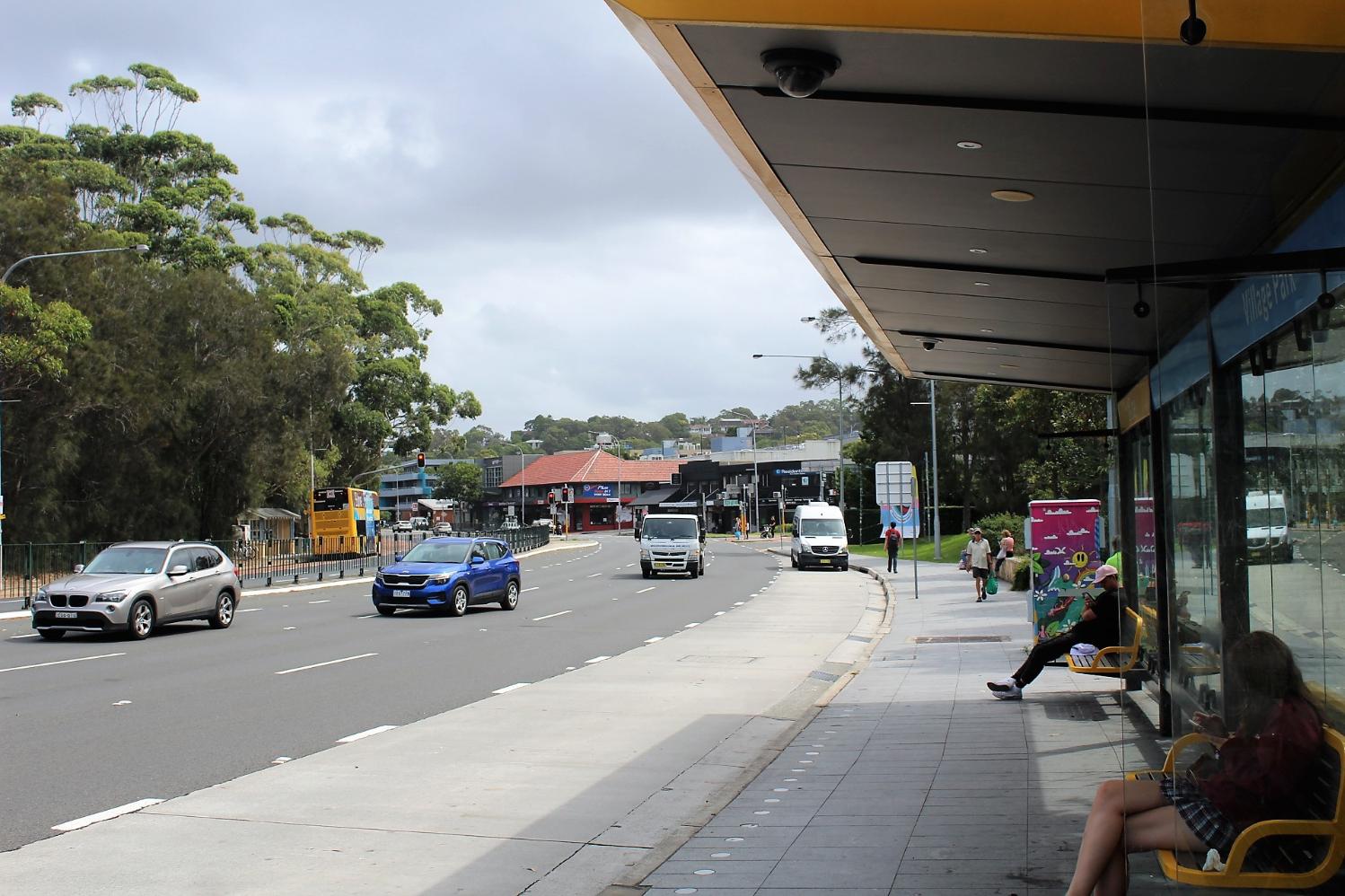 NSW Government Minister for Women, Minister for Seniors, and Minister for the Prevention of Domestic Violence and Sexual Assault, Jodie Harrison MP has announced during Parliament question time that four self-contained units for women and children escaping domestic and family violence will be located in Mona Vale. The works are planned for completion by December this year.

This will bring the number of refuges in the LGA to three.
The announcement was in response to a question on Thursday June 22nd 2023 by Independent Wakehurst MP Michael Regan.
Mr Regan directed a question to the Minister for Women and Minister for the Prevention of Domestic Violence and Sexual Assault, asking ''When will details of successful projects under tranche 2 of the core and cluster women's refuge program be publicly announced so that people on the northern beaches and across the State can know what services and facilities will exist, and when, to meet the urgent needs of women and their children fleeing domestic and family violence?''
Minister for Women, Minister for Seniors, and Minister for the Prevention of Domestic Violence and Sexual Assault, Jodie Harrison MP replied:
''I am very pleased to be able to share with the member for Wakehurst that one of the projects that was successful in receiving funding through tranche 2 of the core and cluster procurement will serve women and children on the northern beaches. Located in Mona Vale, the Core and Cluster is led by Women's Community Shelters. It is being done in partnership with Bridge Housing, which is a tier 1 community housing provider, which I am sure the member for Wakehurst is familiar with.
I am advised by DCJ that building design and development application processes are currently underway and that capital works are planned for completion by December this year, with the expectation of service delivery to follow shortly thereafter.
I am pleased also to say that on completion it will offer four self-contained units for women and children escaping domestic and family violence, importantly with services and supports delivered by Women's Community Shelters. Again, I thank the member for Wakehurst for his interest in and commitment to services that quite literally save the lives of women and children in his electorate. I look forward to sharing more information about core and cluster sites as I am able to and as the contracts are finalised, along with the network of local community‑based supports and services available to women and children experiencing family and domestic violence across New South Wales communities.'' Minister Harrison said
The Core and Cluster Sector Capacity and Capability Building Program supports organisations to assess readiness and participate, as appropriate, in Core & Cluster procurement.
Over four years from 1st July 2022 to 30th June 2026, The Department of Communities and Justice (DCJ) is seeking to establish and commence operation of 75 new core and cluster refuges for women and children escaping DFV. The new refuges will be designed and operated based on the core and cluster model, which allows for independent living and privacy while also providing access to on-site support.
On the 21st of November 2022, the NSW Government announced the delivery of up to 39 new women's refuges under Tranche 1 and Tranche 2 of the Core and Cluster Program. The selected sites will be the first new refuges delivered under the NSW Government's record $484.3 million investment for housing and specialist supports for women experiencing domestic and family violence and their children.
The locations of these new refuges is targeted to areas of high unmet demand for crisis accommodation, with a focus on regional and rural areas, to ensure women escaping Domestic and Family Violence (DFV) can access the services they need.

An interactive map provides a visual display of the locations of new and existing government funded women's refuges across NSW, by Local Government Area (LGA). The placement of dots within an LGA is not representative of the refuge's actual address. This information is confidential for safety reasons.
The map provides the option to view the data by:
Local Government Area
Core and Cluster Program stage (Tranche) 1 or 2
Aboriginal led service providers
The number of DFV related assaults recorded by NSW Police (2021/22) and/or the rate of incidents.
The interactive map shows the number of Domestic and Family Violence(DFV) related assaults recorded by NSW Police (2021/22) in the northern beaches LGA was 292, ranking the LGA as 33rd in the state. The Central Coast number of DFV related assaults recorded by NSW Police (2021/22) was 1,616, and is ranked 2nd overall. The Blacktown LGA number of DFV related assaults recorded by NSW Police (2021/22) was 1,935 surpasses the Central Coast record of Domestic and Family Violence.

The Blacktown LGA has 4 refuges in operation and will gain another under the Tranche 2 allocations.

For Tranche 3 procurement, applications will be accepted from all areas of NSW, with priority given to applications from Aboriginal Community Controlled Organisations and applications located in areas that address high need and where access to services is limited.
For more information on Tranche 3 procurement, visit the Core and Cluster procurement process page.
Women's Community Shelters (WCS) is an Australian charity set up on a social franchise model to provide emergency accommodation for homeless women in NSW, in partnership with local communities. WCS operates under an innovative ground-breaking funding model involving collaboration between business people, philanthropic foundations, local communities and the NSW and Commonwealth Governments.
''I am incredibly pleased the NSW Government has today confirmed that a new Women's Shelter will be established on the Northern Beaches. The project, confirmed following a question I asked during Question Time today, will help deliver four new self-contained units for women and children escaping domestic and family violence on the Northern Beaches.'' Independent Wakehurst MP Michael Regan said on June 22nd
''Work on the new self-contained units, to be located in Mona Vale and funded under the Core and Cluster program, is expected to be complete in December this year with the units to be operational soon after.''
''Domestic and family violence ruins lives and I am committed to fighting for services to support women and children in these shocking circumstances in Wakehurst, the Northern Beaches and across the state.
''I want to thank the Northern Beaches Women's Shelter, especially Manager Narelle Hand and Chair Rosy Sullivan, for all their work providing support services to women and children suffering domestic and family violence and their sustained advocacy to expand the capacity of support services on the Northern Beaches. This local organisation was one of the applicants for this project.
''In making the announcement, I also welcome comments made by the Minister for Women, Prevention of Domestic Violence and Sexual Assault, Jodie Harrison MP who reiterated the Minns Government's support for women and children experiencing domestic and family violence in Wakehurst and on the Northern Beaches.'' Mr. Regan stated
''In my 15 years as Mayor of Northern Beaches Council, I worked hard to expand women's refuges and services for women fleeing domestic and family violence on the Northern Beaches and commit to continuing to do so as the Independent MP for Wakehurst. It's a sad reality that these services and facilities are required and worse, expanding because of the demand. Tranche 3 applications will close soon, and I am working closely with another local provider to increase capacity for crisis accommodation. The sooner we end domestic violence the better. That must always be our goal.''
NSW MP for Pittwater, Mr. Rory Amon stated,
''In my former role as a family lawyer, I had first had experience with the devastating impact of family breakdown and domestic violence. Women in particular can find themselves thrown into a crisis situation during a relationship breakdown.
I am very pleased to see this shelter, which is in the Pittwater electorate, has been given funding under a program started by the previous Liberal government. ''
Lizard Rock Petition Tabled By Wakehurst MP: Will Be Debated June 27
Wombat in Belrose, February 2022. Video supplied.
On Tuesday June 20th 2023 the NSW MP for Wakehurst Michael Regan tabled the petition of signatures gathered by The Bushland Guardians to the NSW Parliament of community opposition to the proposed housing development at Lizard Rock in Belrose.
The Bushland Guardians petition is one of two petitions on this subject, with another 'Save our Bushlands on the Northern Beaches', which closes on July 4th 2023 as an e-petition, having been submitted by Ms Nicole Romain, one of the founders of the Save the Northern Beaches Bushlands community group, which has also attracted 1,513 signatures online so far.

After a petition is tabled in the NSW Parliament the Clerk will announce receipt of petitions to the House after Question Time. Petitions with more than 10,000 signatures (or 20,000 in the case of ePetitions) will be announced by the Speaker.
The subject matter of the petition and the Member who lodged it will be published in the Votes and Proceedings and the terms of each petition will be printed in Hansard.
A copy of every petition received is forwarded to the Minister responsible for the subject contained in the petition.
Ministers are required to lodge, with the Clerk, a response to a petition signed by 500 or more persons. The response must be received within 35 calendar days from the date a petition is received. The response is also reported in the House and published in the Votes and Proceedings and Hansard.
Petitions of more than 10,000 signatures (or 20,000 for ePetitions) will be scheduled for debate in the House. Dates for petition debates are published on the Parliament's website and in the Business Paper.
The Business Paper lists:
'Petition—from certain citizens requesting the Legislative Assembly repeal the amendments to the State Environmental Planning Policy (Planning Systems) 2021 so that the 227.3ha of land in the Northern Beaches is no longer subject to the Development Delivery Plan. (Mr Michael Regan). (Set down for debate on 29 June 2023).'
The news has been met with thanks by resident indigenous people, one stating;
''Great job Michael Regan - keep up this great work, we need this to succeed. My Country.''
Another responded:
''It's so hard to change a broken system. (NSWALRA) Set up to fail! As an Aboriginal woman birthed on the North Shore l say thank you for trying so hard to protect our creation. Power to the People.''

Based on 2021 census data, approximately 1,700 people who live in the NBC LGA are of Aboriginal or Torres Strait Islander ancestry, including people directly descended from the original tribes of the northern beaches. Many of these opposed to the proposal as they want 'unbroken songlines' to be maintained here.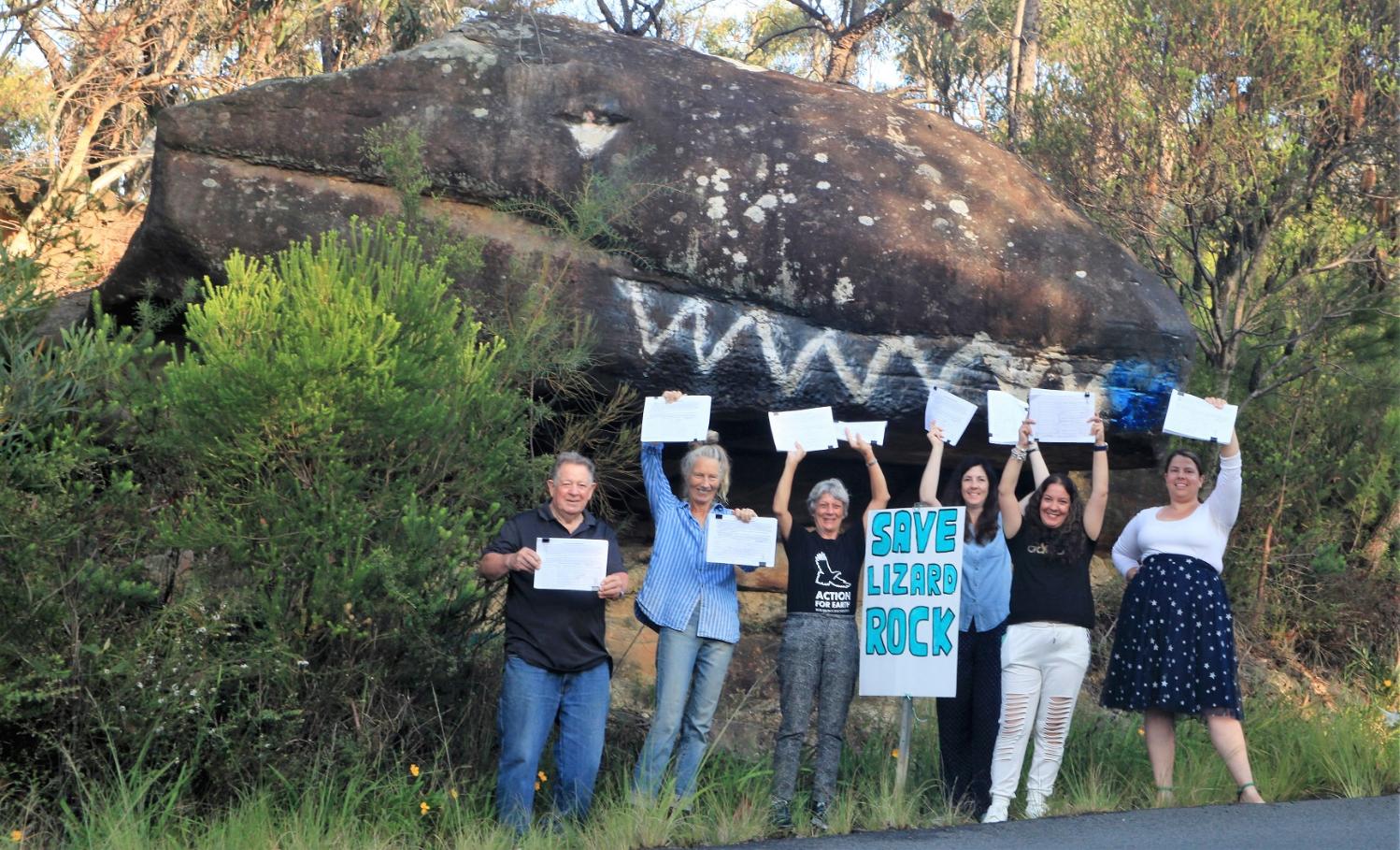 10,000 signatures held by (L-R) Garigal man Neil Evers, Dr Conny Harris, Pam Dawes, Deb Harris, Rachael Jackson, Cr Kristyn Glanville in
March 2023
Mobile Phone Base Station For Cottage Point: June 2023 Update - Site May Be On Air By End Of Year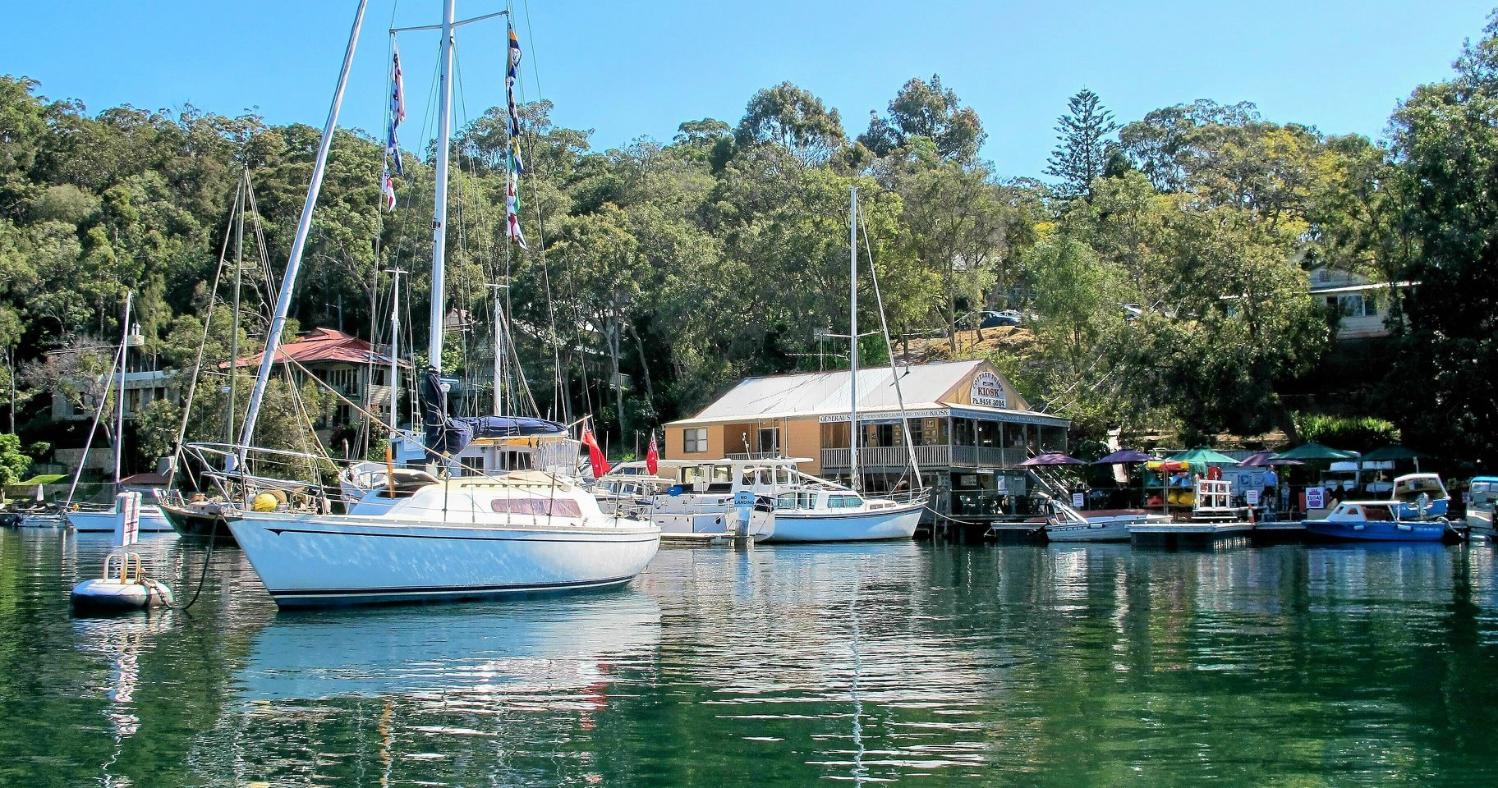 Cottage Point. Photo: John Vaughan OAM
MP for Mackellar Dr. Sophe Scamps met with Minister for Communications Michelle Rowland on June 16th to expedite the installation of the much-needed mobile phone base station for Cottage Point, which has been years in the making.
Cottage Point is home to over 100 residents as well as a Rural Fire Brigade, Marine Rescue Station and the Kuring-Gai Motor Yacht Club. It is also a popular tourist destination and the marina is a popular location for the yachting and boating community that attracts thousands of visitors annually.

Under the Mobile Black Spot Program funding was allocated in April 2020 for a mobile phone base station at Cottage Point.
The Mobile Black Spot Program is a Federal Government initiative to improve and extend mobile phone coverage in regional and remote Australia. The Federal Government has committed $875 million to this Program, which has been co-invested by State Governments, local governments, businesses, community organisations and telecommunications providers.
The Cottage Point community has been campaigning for adequate coverage for years, launching a website in 2017 to bring attention to their lack of adequate communications facilities and the dangers and deaths that have resulted.
''On my request the Minister will be talking to the Optus and Telstra leadership to ensure the project happens as expeditiously as possible from here on in.'' Dr. Scamps stated.
The Cottage Point community have waited far too long for reliable mobile phone coverage and internet access. It is a matter of basic safety.''
On Wednesday June 21st Dr. Scamps spoke in the Australian Parliament on this subject, stating;
''For over 20 years, the Cottage Point community in Mackellar have pleaded for reliable mobile phone coverage and internet access, yet they are still waiting. This is despite the death of resident David Berry in 2019, after his wife was unable to call an ambulance because their landline was down and there was no mobile signal.
With the awarding of federal funding in 2020 for the installation of a mobile phone base station, through the Mobile Black Spot Program, the community was relieved that a solution was imminent; however, over three years later, this is yet to be installed.''
''Poor mobile phone reception poses a great risk to residents and the many visitors to the area every year. Cottage Point is one of Sydney's most at-risk communities when it comes to bushfires, with a single narrow road in and out of the community through the Ku-ring-gai Chase National Park. The ability of Cottage Point Rural Fire Brigade and Cottage Point Marine Rescue to provide help during emergencies is impacted due to the lack of mobile coverage. Cottage Point Kiosk and Boat Hire is impacted daily due to dropouts, unable to pay bills or accept payments from customers.''
''While I understand installing a mobile phone base station requires much work with various stakeholders, there has been no accountability on Optus regarding the millions of dollars of taxpayer money being utilised, or a project timeline. No firm deadlines have ever been established, and the community is constantly told that work will soon begin, yet this never eventuates. It is unbelievable that in 2023 Cottage Point residents rely on an antiquated 1970s Telstra exchange that doesn't work during storms and only provides a limited number of fixed landlines with unreliable ADSL or dial-up internet. Only last month there was a major fault in transmission, and all phone contact out of Cottage Point was lost for an entire weekend, including the ability to call 000.''
It's no wonder the Cottage Point community are completely fed up and frustrated. All stakeholders involved, including Optus, Telstra, Ausgrid, NSW National Parks and Wildlife Service and local councils, have a duty of care to ensure this mobile base station is installed urgently—in particular, prior to the upcoming bushfire season. I thank the Minister for Communications and her team for taking on the oversight of this project. Without effective mobile coverage, lives are at risk, and the Cottage Point community can wait no longer.''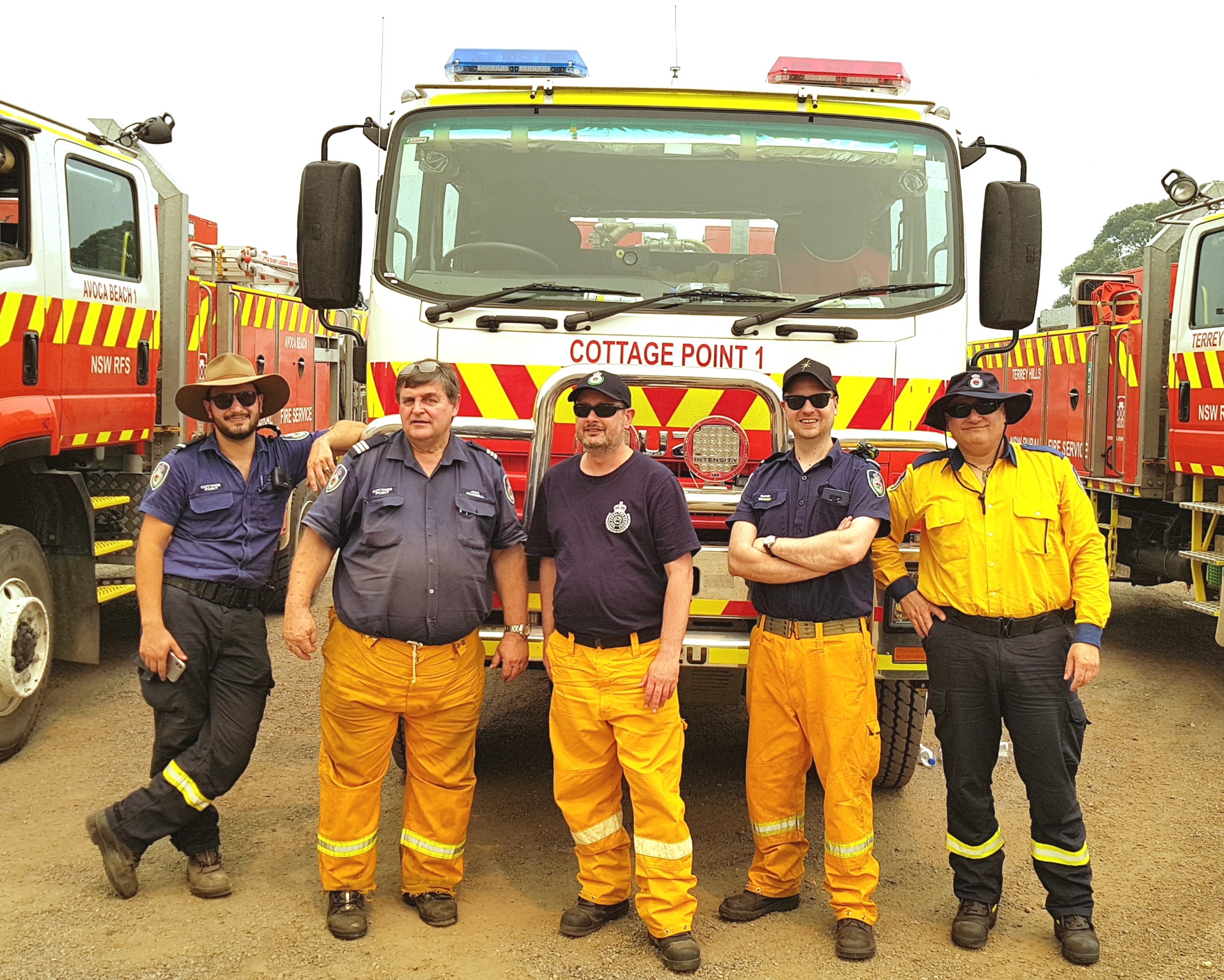 On April 21st 2020 Optus announced it had successfully secured funding to build 83 new mobile sites as part of Round 5 of the Federal Governments Mobile Black Spot Program, with Cottage Point listed among those allocations.
On the same day the Hon Paul Fletcher MP, then Minister for Communications, Cyber Safety and the Arts, announced 182 new base stations will be delivered under Round 5, providing improved mobile coverage for regional and remote communities. Cottage Point was listed among those granted help under Round 5.
The Federal Government was contributing $34 million to Round 5 of the Program, which was to deliver a total new investment of more than $73 million together with co-contributions from the funding recipients and state governments.

The Optus Cottage Point station is still listed as having an estimated completion date of by the end of June 2023 (Cottage Point; Station identifier: MBSP5-NSW-005, Estimated Completion: 2023 Q2,Technology: Macrocell; all references to Q1 - Q4 are for the Australian calendar year).
Optus's websites lists that under Round 5 they were awarded funding for 83 of these new base station of which 27 are live. The combined investment by Optus under Round 5 was $50.9M.
Telstra has stated it's been a logistical nightmare but claims they have finally got on top of the problem and work will commence in the next two months on building the towers and it should be complete by year's end.
Mike Marom, Regional General Manager for Telstra in NSW, said in a statement:
''Providing mobile connectivity to Cottage Point is challenging due to its hilly and heavily treed location in a national park, and Telstra is working with Optus to find a solution.
We need to build two facilities to help get coverage in the area, one in the community itself and another closer to Berowra. This has meant twice the challenges in finding suitable sites, gaining access to mains power and getting the necessary approvals required.
The biggest issue has been the second site outside of the community. Unfortunately we have had a couple of false starts in finding a suitable location for the site required at Berowra. However, through working together with Ausgrid to upgrade an existing Ausgrid power pole, we now have a solution.
Initial approvals have been provided but there are some final elements and redesigns that are being worked through with Ausgrid as a priority. Telstra expects to have this work done in the next couple of months.
We know residents are keen to have a new mobile service and unless we hit any unforeseen issues, we hope to have the site on air by the end of this year.''
Residents Call For Immediate Ban On E-Cigarette Shops In Areas Where Teenagers 'Hang Out'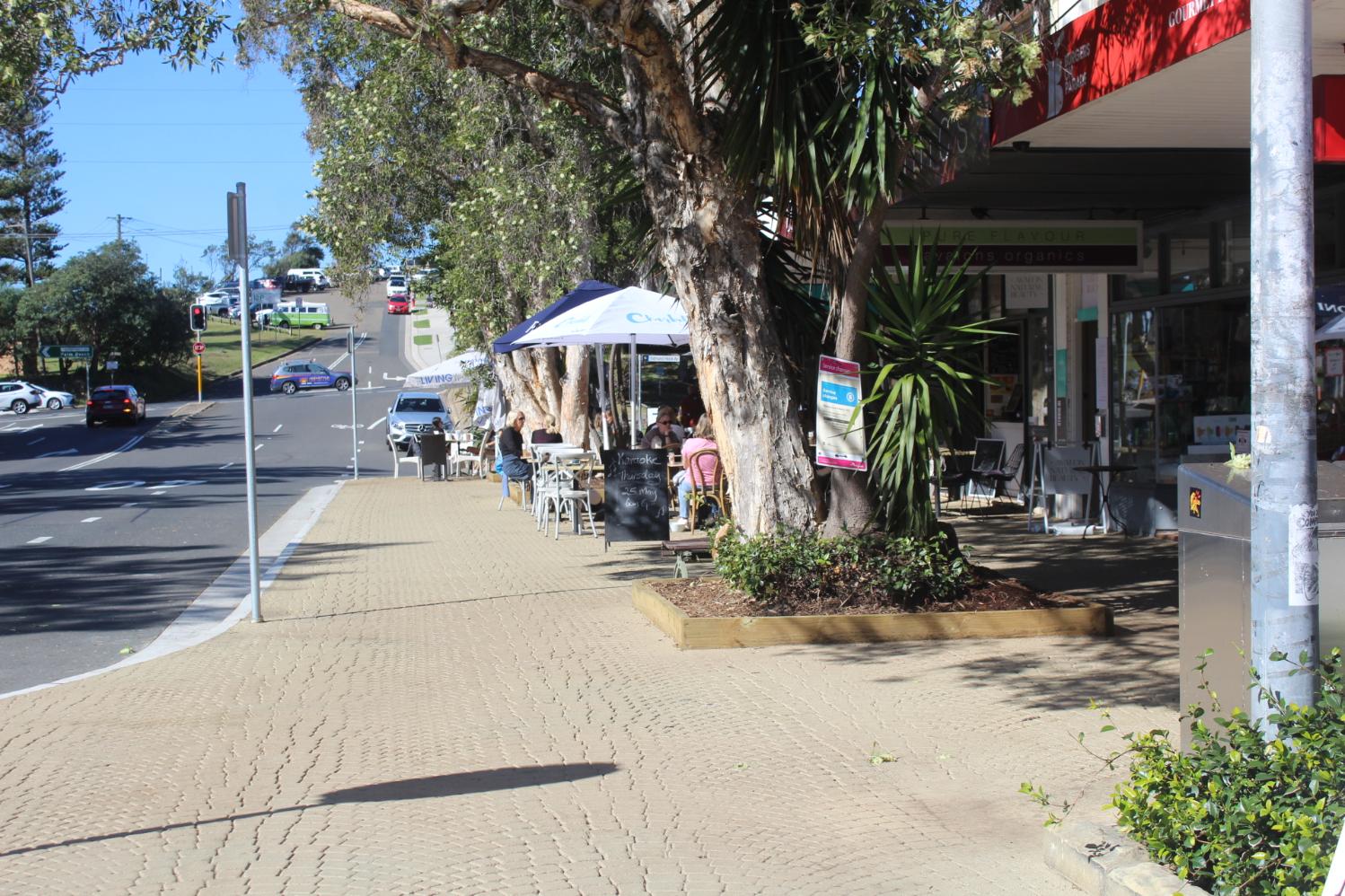 The eastern end of Avalon Parade, a popular young adult 'hang-out' place, is soon to be the site of an e-cigarette store.
In recent weeks residents have forwarded photos and concerns of 'vapes' retailers opening in areas frequented by younger residents, particularly around bus stops or pavement areas where young adults will 'hang out' together before and after school and on weekends.
Parents are calling for more scrutiny by those granting these leases, and those serving in the State and Federal health departments to ensure these locations cannot be used to target teenagers by the 'vapes' industry, which their chosen locations and signage would infer.
A 2020 study found that ''Findings suggest that, in some MSAs, vape shops and convenience stores may target youth and lower income populations.'' [1.]

A 2022 Curtin University (Western Australia) paper states: 'The availability of e-cigarette products from retail shops and particularly vape shops is increasing. E-cigarette retailers are using traditional promotional techniques including point-of-sale displays to market their products, while vape shops are extending their appeal through bar style, lounge layouts and free trials.' [2.]
A Newport a 'vapes' shop has been open for several months some 15 metres from the main Newport Village bus stop for home-bound school students. Now another lease has been granted for a 2nd, larger 'vapes' shop, right at the bus stop, when teens gather.
''Neither tenant stocks anything which could be considered healthy for the teens and sub-teens congregating here. Apart from vapes and vaping equipment, the product range covers sugar-saturated confectionery, caffeine-concentrated drinks and transfats-and-salt-rich snacks. These are mainly imported products, heavily promoted online to our youth, pushing them into the jaws of these two stores.'' states one resident
''What level of government – Local, State or Federal – can honestly adopt an attitude of "this is outside our jurisdiction"? This is purveying addictive poisons to our young people, directly targeting them as these stores' primary prospects? And Newport Village is now about to have two of them!''
''At least one store lists "Tobacconist' on its store sign.'' the Newport resident states

On Thursday June 22 news broke that a vape shop is opening on Avalon Parade, at the most eastern strip frequented by young adults - another 'hang out' spot. This one will be right next to businesses that focus on good health and pure foods and have a reputation for the same; an Açai shop, Avalon Organics and Nourished.

At Mona Vale a 'vapes' shop had closed at its previous location right at the prior main bus stop location on the corner of Waratah street and Pittwater road when the main bus stop was moved further north. Another has opened around the corner slightly into the Pittwater road run to Bayview where it is right opposite the main Mona Vale bus stops - with a signboard outside advertising itself faced towards that bus stop teenagers 'hang out' at.
Although e-cigarette retailers are advised to set up outlets in main strips of shopping areas with high visibility, just as any other business would logically aim to do, and have signs on doors that state someone must be over 18 to enter, there is a growing sentiment these stores are inappropriate in spaces frequented by young adults.
On May 2nd 2023 the Federal Government announced is taking strong action to reduce smoking and stamp out vaping – particularly among young Australians – through stronger legislation, enforcement, education and support.
The Government stated then it will work with states and territories to close down the sale of vapes in retail settings, ending vape sales in convenience stores and other retail settings, while also making it easier to get a prescription for legitimate therapeutic use.
The Hon Mark Butler MP, Minister for Health, stated;
"Young people who vape are three times as likely to take up smoking. So is it any wonder that under 25s are the only cohort in the community currently recording an increase in smoking rates?"
"Vaping is creating a whole new generation of nicotine dependency in our community. It poses a major threat to Australia's success in tobacco control and the Albanese Government is not going to stand by and let this happen."
"Vaping was sold to governments and communities around the world as a therapeutic product to help long-term smokers quit. It was not sold as a recreational product - especially not one targeted to our kids but that is what it has become."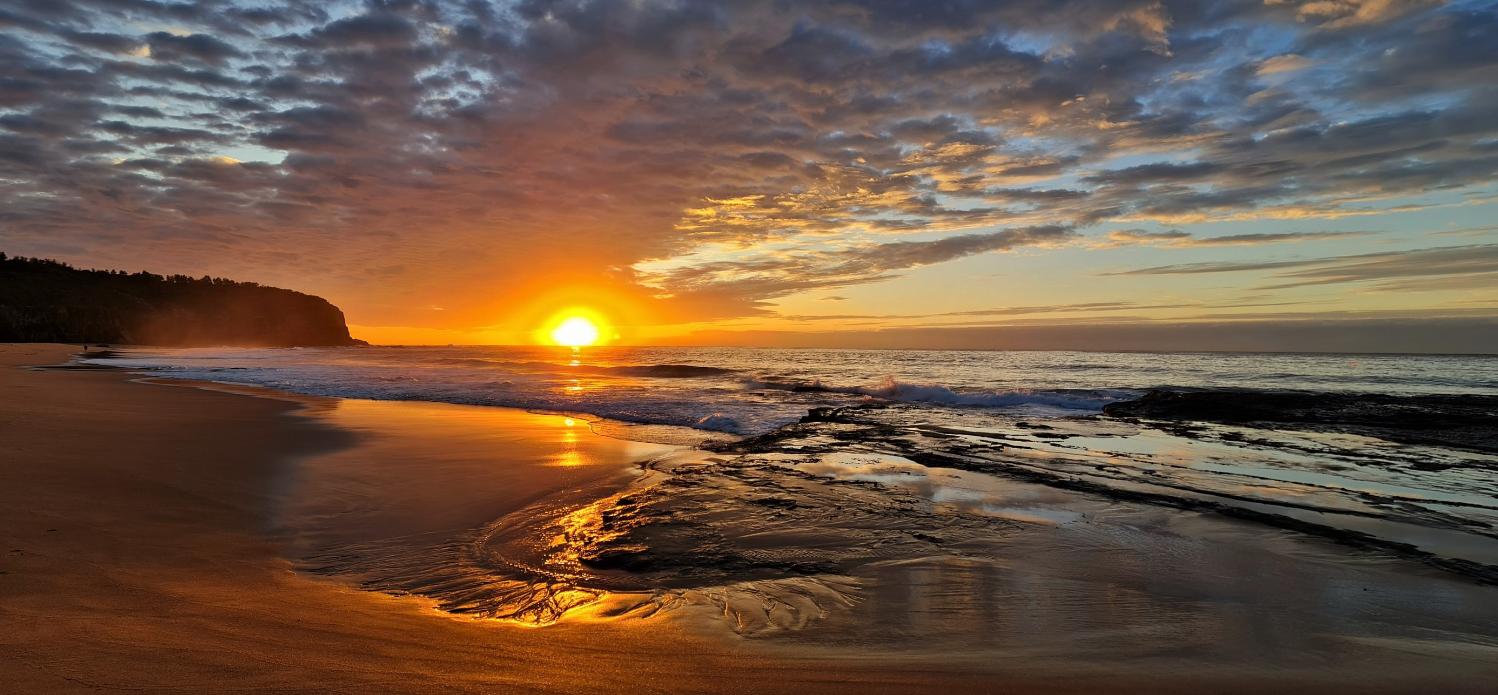 Winter solstice (Also called mid-winter, the shortest day, the longest night) at Turimetta Beach on Thursday 22 June 2023 (Shortest day) about 7 am. Nice & cold, but very little wind. This was low tide at an exposed rock near the surf line about mid beach. Photo/caption - Joe Mills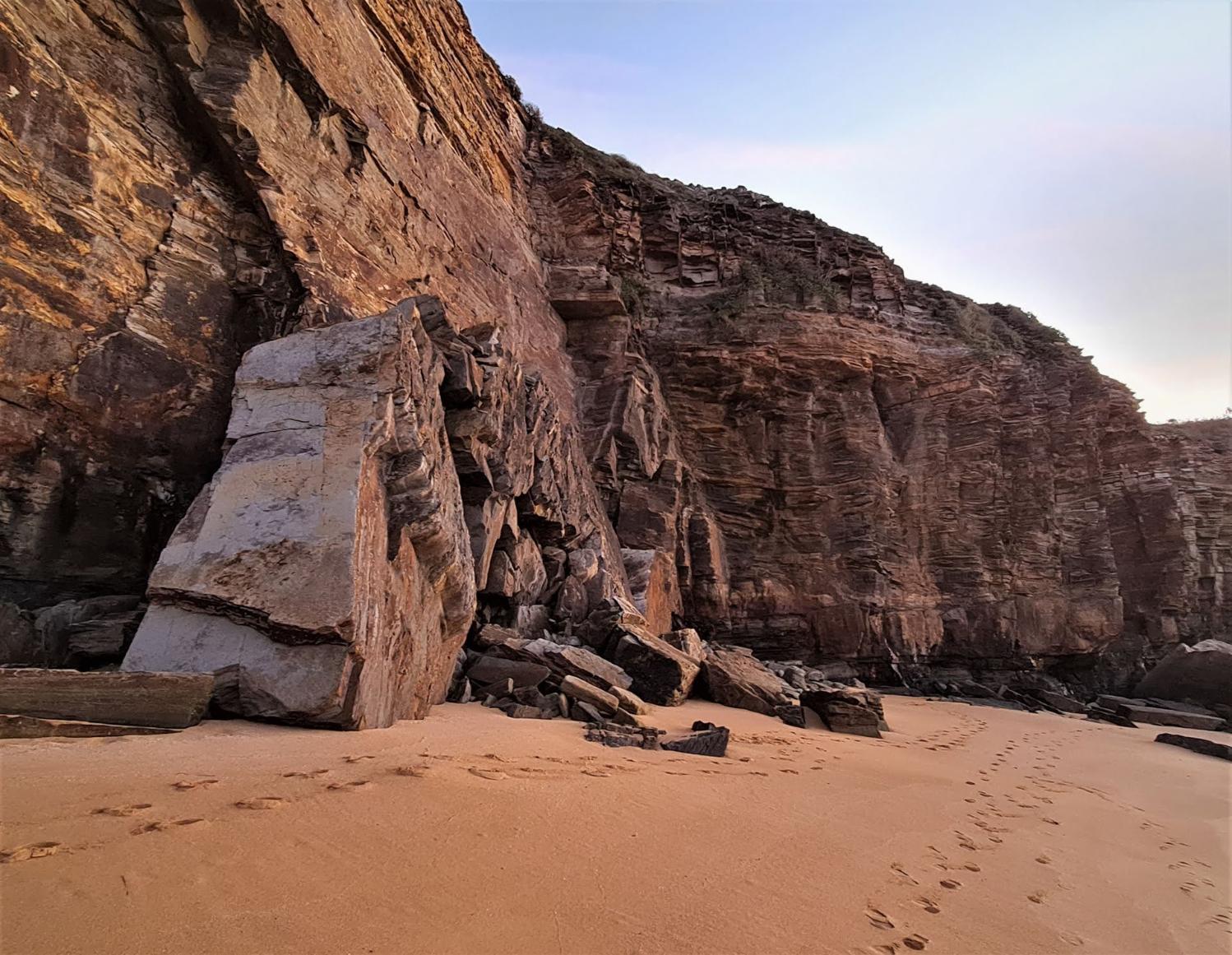 Rock fall at Turimetta Beach, photo taken June 19 2023 - more in this Issue's edition of
Turimetta Moods
- Week Ending June 23 2023
by Joe Mills
Past Features Archives (pre 2014)
Pittwater Online News was selected for preservation by the State Library of New South Wales and National Library of Australia. This title is scheduled to be re-archived regularly.
Archived Issues (2014 on) may be accessed here: pandora.nla.gov.au/tep/143700
Past Issues are also listed on site on the Community News page, by month.