February 26 - March 4 2023: Issue 573
Sediment running off into creeks and beaches from work sites - Public parks not maintained – Bilgola Plateau Park still not fixed: residents NOT happy
Over the past few weeks Pittwater Online has received emails with photos showing parks are not being mowed or maintained, Bilgola Plateau Park has not been returned to a state where it may be used by ALL residents after bike jumps were allowed, and huge amounts of sediment running off into McCarrs creek, which adjoins the Kur-ring-gai Chase National Park, as well as Sydney Water contractors showing, as one resident states, ''little regard for Newport beach''.
The above video, taken on Tuesday February 21st 2023, came with the comment;
'' This video was taken by a resident of McCarrs Creek road who is distressed that this environmental vandalism is allowed to continue. shows the ground washing down onto the street. What is doesn't show is that it then flows into the creek and traverses this neighbours property.
It's also dangerous. And it's not an isolated incidence. ''
At the recent community forum which pointed out Pittwater could legally keep its own formed by the community DCP and LEP, Bayview and Church Point Residents Association president Peter Blanchard, said his area was "another jewel in the crown on Pittwater".
"We've got some pretty sombre examples in our part of the world and, in fact, across the road from where I live," Mr Blanchard said.
"If my wife and I got caught short on this [DA's going through], how the hell do other people keep up?
"We woke up one day and found that seven blocks of land - in a row - had been put on the market by Roads and Maritime.''
DAs for three of those seven blocks had already been approved.
"The removal of the old growth forest and the undergrowth – as I say, abutting a virtual rainforest – has started," he said. "We had some heavy rainfall here the past few days and it was very typical there that these slopes – very steep blocks – and soil of course, because it's bare earth, is running down onto the road, crossing the road, and then it runs into the creek.
"I'd been away for a few days, and I saw this soil colour in the creek. I thought it got some sort of growth in the creek, but no, it's actually from across the road and running up McCarrs Creek."
Mr Blanchard noted that no one was viewing the seven blocks and enormous loss of bushland from them overall, rather each was assessed individually.
"These blocks are being clear felled to the teeth," he said.
"This is happening on this council's watch; it is happening on this state minister's watch."
Another: ''The Mona Vale road site has been washed into McCarrs Creek on one side and Mullet Creek through the Warriewood side! Last rain event it was seriously obvious that the sediment on these sites is not controlled enough!'' - image supplied: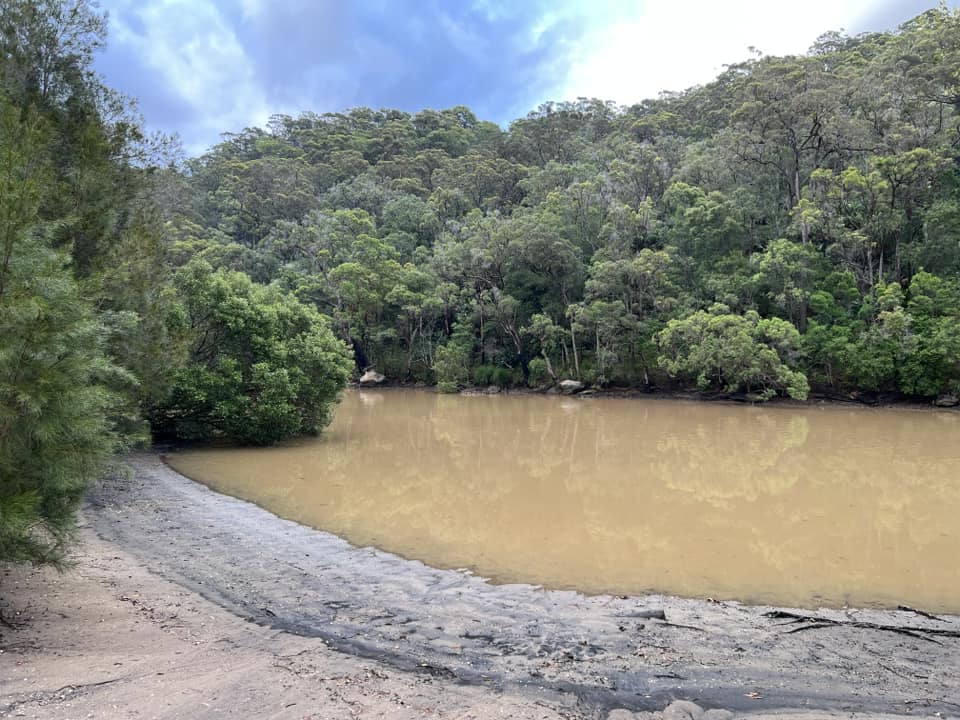 At Newport a similar example has been unfolding for months. One Newport resident's comment: ''Tons of sediment down the drain and out to Newport Beach, courtesy of Confluence Water.''
And; '' They told us the work would take 10-12 weeks, it took them 18 months.'' - image supplied: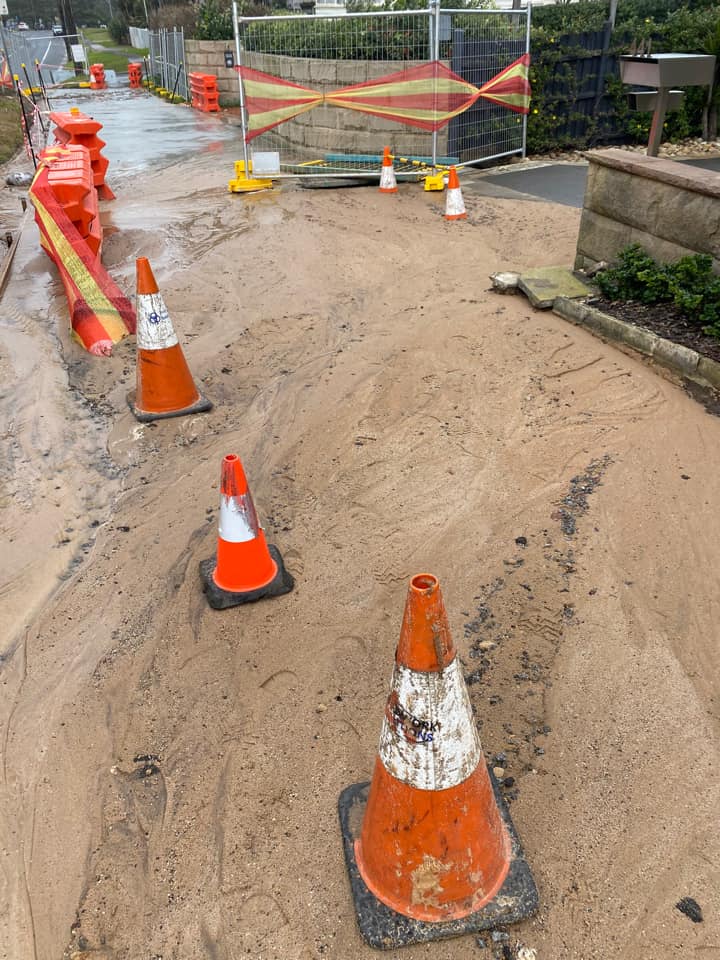 Newport paved area and sidewalk after Sydney Water's contractors have 'finished':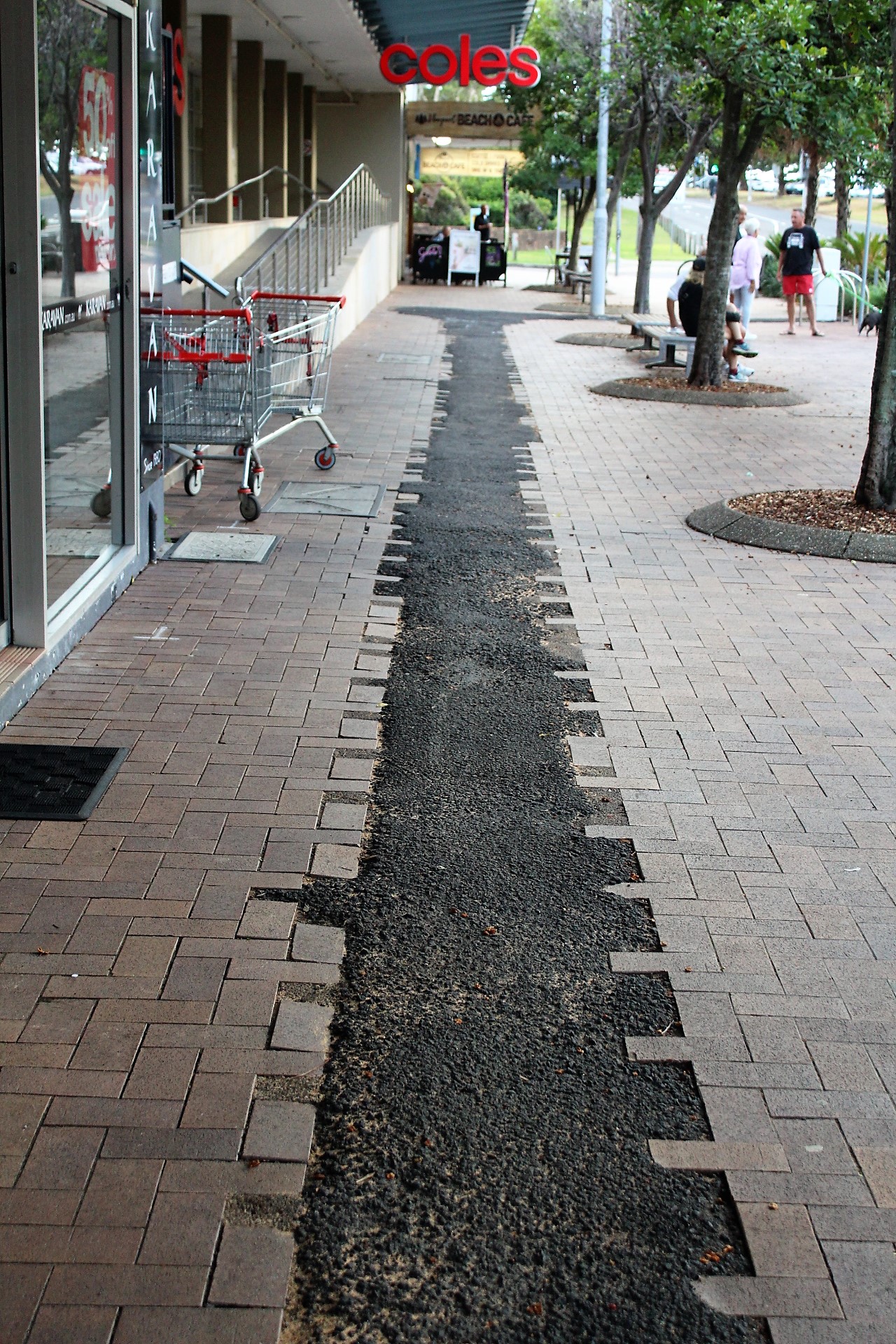 What the paved sidewalks in Newport used to look like and still do outside of those 'repaired' areas: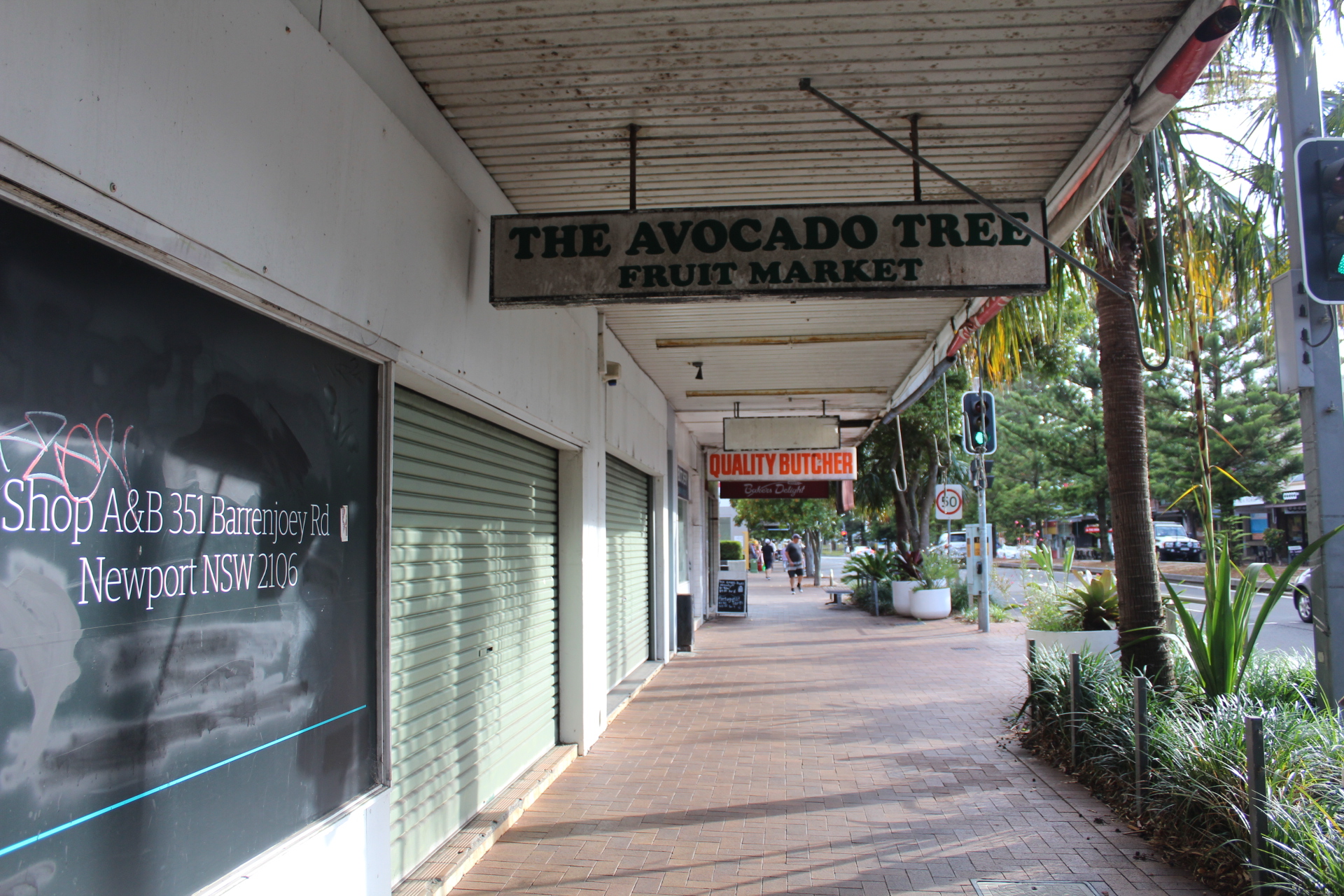 Confluence Water is now Sydney Water's 'North Delivery Team'. Confluence Water is a joint venture comprising Downer Utilities, Jacobs, and Ventia. In July 2020, Sydney Water entered a 10-year partnership with three Regional Delivery Consortia (RDCs) across the North, South and West regions. These now have the responsibility to deliver water solutions and infrastructure in the areas of design, construction, maintenance and facilities management.
Those aware of the changes at Sydney Water state it is 'privatisation by stealth'.
Parks in Pittwater not being maintained has been the source of several emails and images sent in during the past few weeks.
The long grass is a problem for people with young children as they don't want them stepping on a snake that cannot be seen or getting covered in ticks. Residents who live opposite some parks state they have not seen a council worker since late November 2022.
Others have taken to mowing a 'safe path' through these parks themselves – a new 'volunteer' group alike the hundreds of volunteer residents who maintain bush reserve and beach dunes areas through bushcare groups.
On Friday some of these parks were mowed, although not at a standard anyone would be happy to pay for should this be their own grassed yard.
The clippings are left where they fell, another source of negative response from the community who state these then blow or are driven into local drains and then out into waterways, causing further environmental degradation.
Jamieson Park – a resident kindly mowed a strip for access through here – and what it looks like after the area was mowed on Friday - images supplied: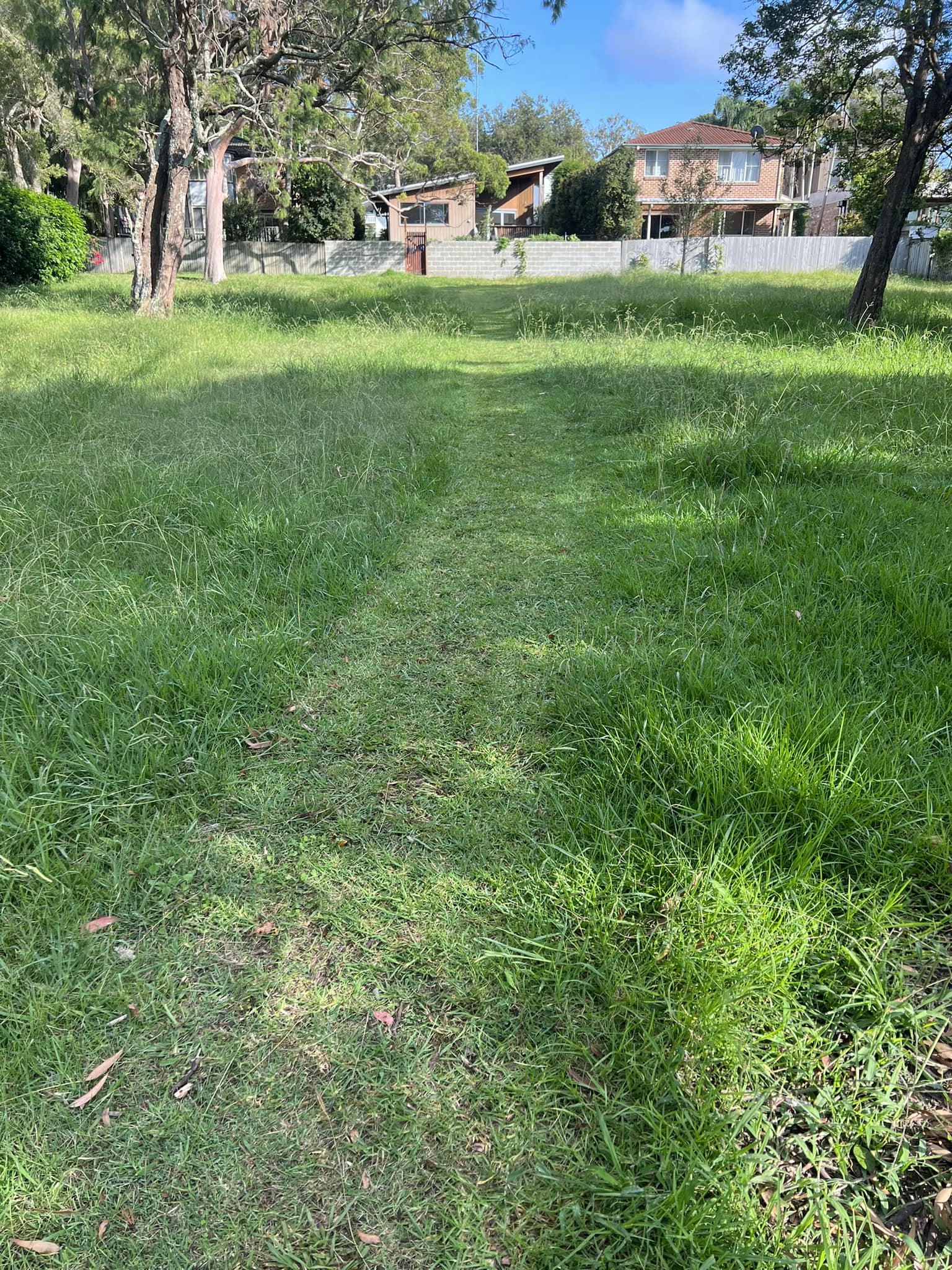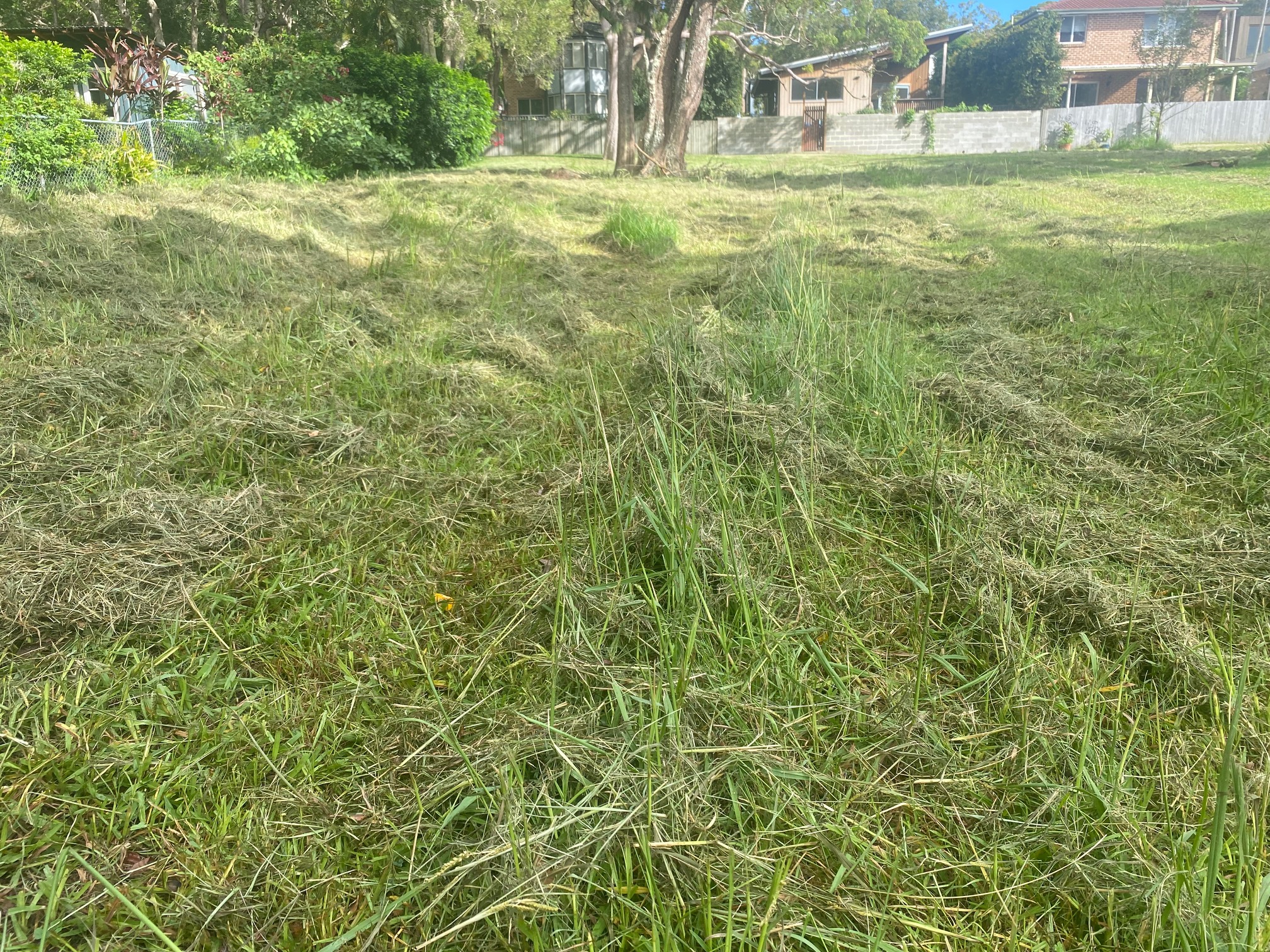 At Palm Beach, where people travelling via ferry first step into Pittwater via Pittwater Park: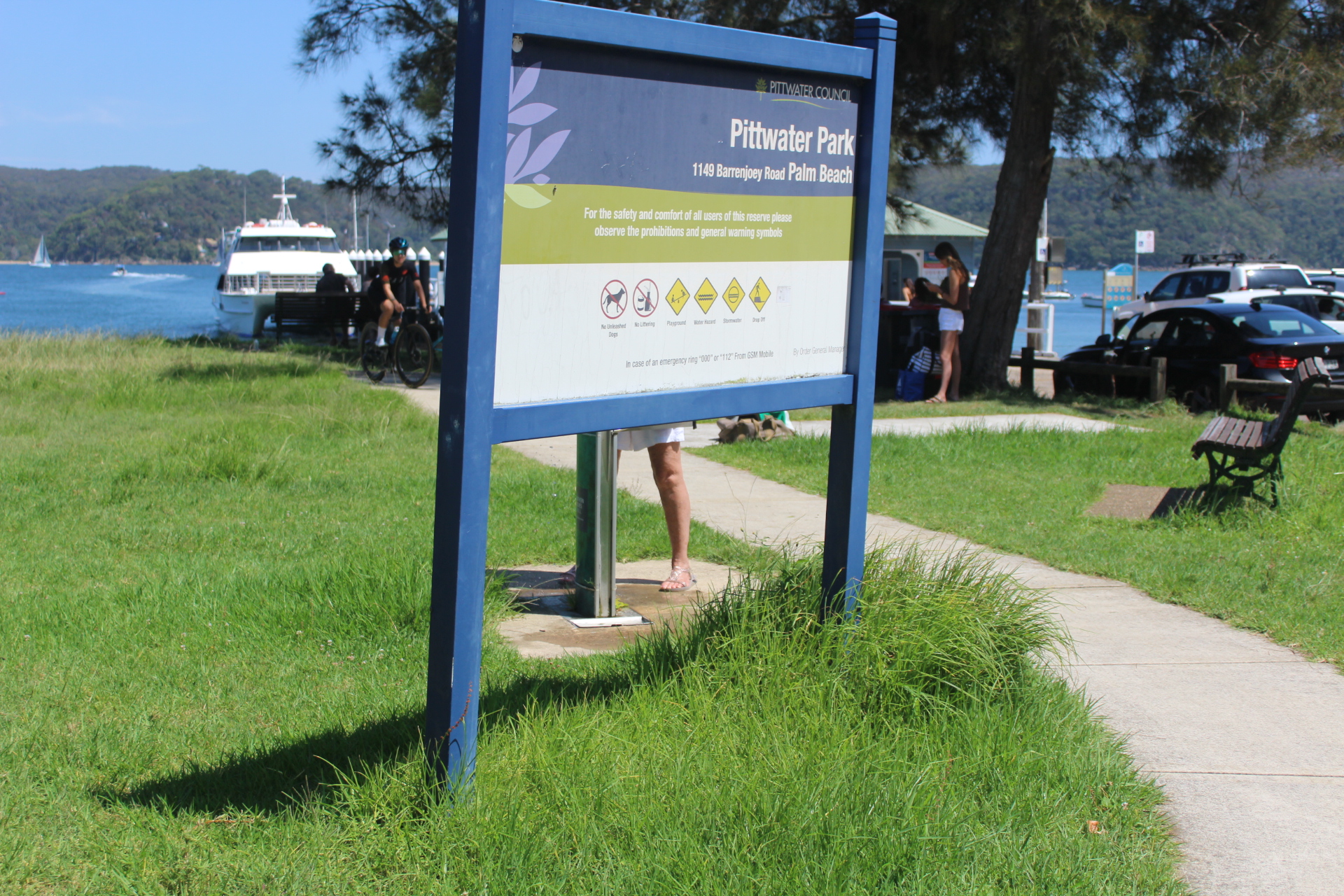 ''Trafalgar Park, Newport - Not mowed since December 2022'' (this was mowed on Friday afternoon too) - image supplied: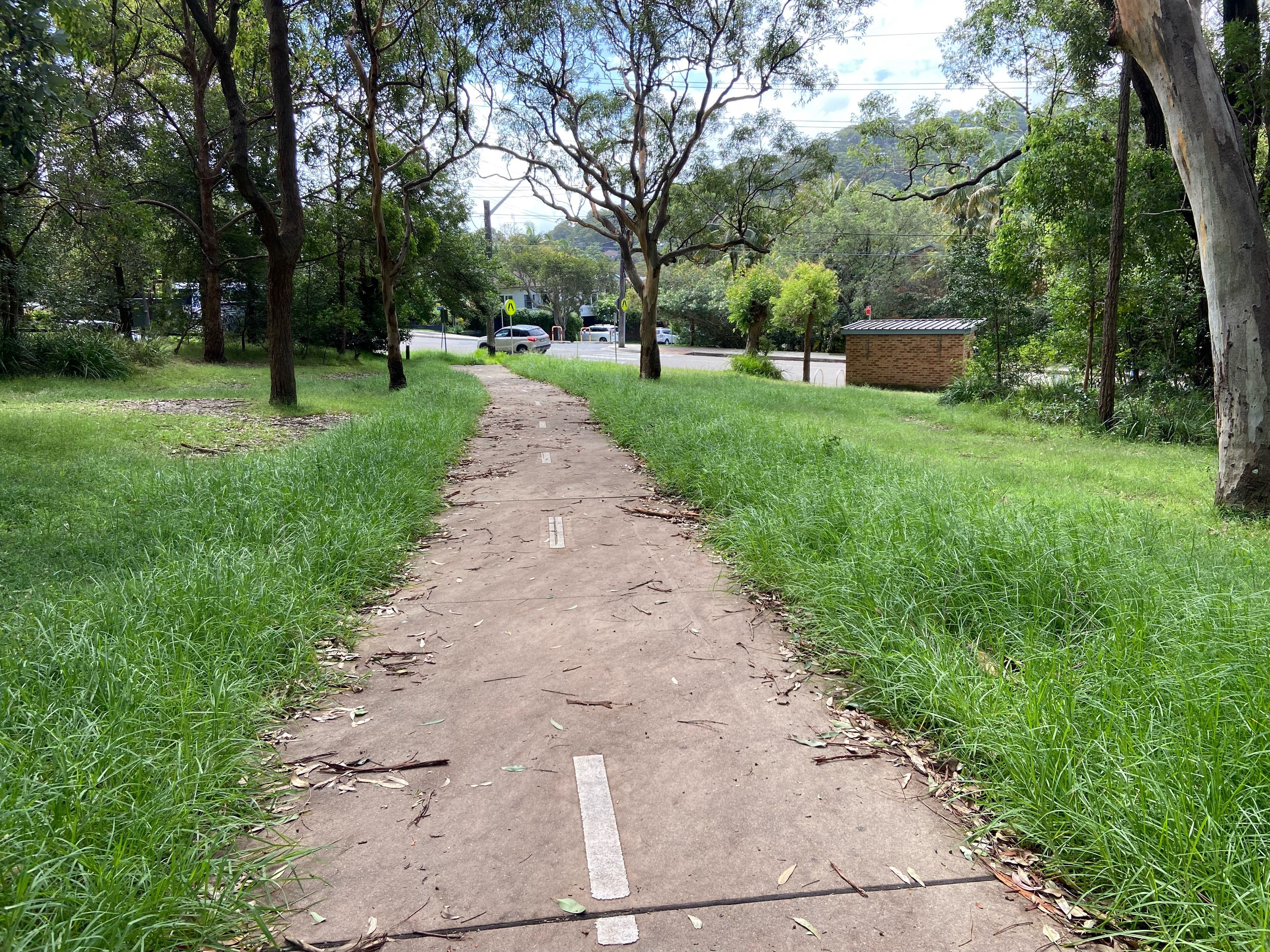 Pittwater Online, as asked by residents, sent to the Council –
Could you please advise:
Why these [parks] have not been attended to for so long?
What is the current timetable for these being maintained in Pittwater?
When will these spaces be attended to?
Northern Beaches CEO Ray Brownlee stated, ''With above average rainfall, warm weather, and delays by Council's mowing contractor due to staffing issues, it has been difficult to sustain our maintenance schedule on parks and reserves.
We are aware of the issue and are working closely with the contractor to get on top of the backlog as soon as possible.''
Council's also provided:
'During summer, Council mows sportsfields weekly due to their high use while the mowing schedule for parks and reserve ranges between 10-19 times per year.

Crews are focused on the Avalon area over the next week with the following locations being given priority:
Avalon Beach Reserve
Des Creagh Reserve including R.O.W to Elaine Ave
Avalon Netball area
Dunbar Park
Nth Avalon beach
Careel Bay Dog Park'
Bilgola's Plateau Park has also been a subject Pittwater Online News has had emails about, all asking when the council will remediate the 'pump' tracks built in this park during Covid lockdowns. Specifically residents are asking;
''When will this park be restored? – it is no longer used by those who did so under the 'Covid lockdowns' and now cannot be used by all us others who once had this park for our and our children's use.''
''What was the plan for restoration of this park – what was the timeframe for getting the park restored? Can you please ask the council when this will be done?''
''Who is paying for the fixing of the park? Those on council who advocated for its destruction or us ratepayers?''
''Is the council aware that this park was used by the BPPS for sports prior to it being damaged and why did they allow this?''
There was also damage done to the bush reserve alongside that park when those using the pump tracks refused to allow others to join in and those ejected took what was allowed there as meaning they could do what they want elsewhere too. A query of whether that been remediated or those who do the volunteer bushcare there supported to restore the plants and area was unanswered.
Council's response to the other queries was;
''Council was made aware of the unauthorised trails built in the reserve during COVID restrictions which saw an increase [of] interest in this type of activity.

Council will review the usage of this site and if demand does not warrant keeping this facility, consideration will be given to restoring it to grass.

There are no plans to make this site a formal mountain bike track. Council has identified in the recently adopted Let's Play! – Northern Beaches Outdoor Open Space and Recreation Strategy, the need to provide a facility to service this recreation gap in the Avalon Bilgola area and proposes to build a bike facility closer in Avalon in the near future.''
Younger readers have said a facility such as this beyond the bends is badly needed, stating this past week 'Kids can't ride to Belrose after school from Bilgola!'. They are referring to yet another announcement of a bike facility being opened elsewhere in the LGA.
The phrase 'consideration will be given' reads as a high-handed response, especially as there are requirements and rules to be adhered to. Those that live around this park have said they want it fixed, and they want it fixed now.
Cr. Miranda Korzy said, "Plateau Park used to be a lovely quiet, green oasis, surrounded by bushland at the top of Bilgola Plateau.
"During the Covid lockdowns it was badly damaged by earthworks for mountain bike tracks, including in the bushland, which is an example of the now very rare Endangered Duffys Forest Ecological Community.
"Whilst destruction of the forest, which has been tended by bushcare volunteers for decades, was unforgivable, it was fair enough to allow kids somewhere to get together and let off steam in the grassy park whilst they were locked up at home.
"However, it's over a year now since lockdowns finished but the park still bears the scars of the pandemic. With grass growing over mounds and hollows, it's also dangerous and the jumps take up a large part of the park. It's time for the council to restore it so the whole community - including the local school - can safely use it again."
Bilgola's Plateau Park on Saturday February 25th, 2023 - images supplied: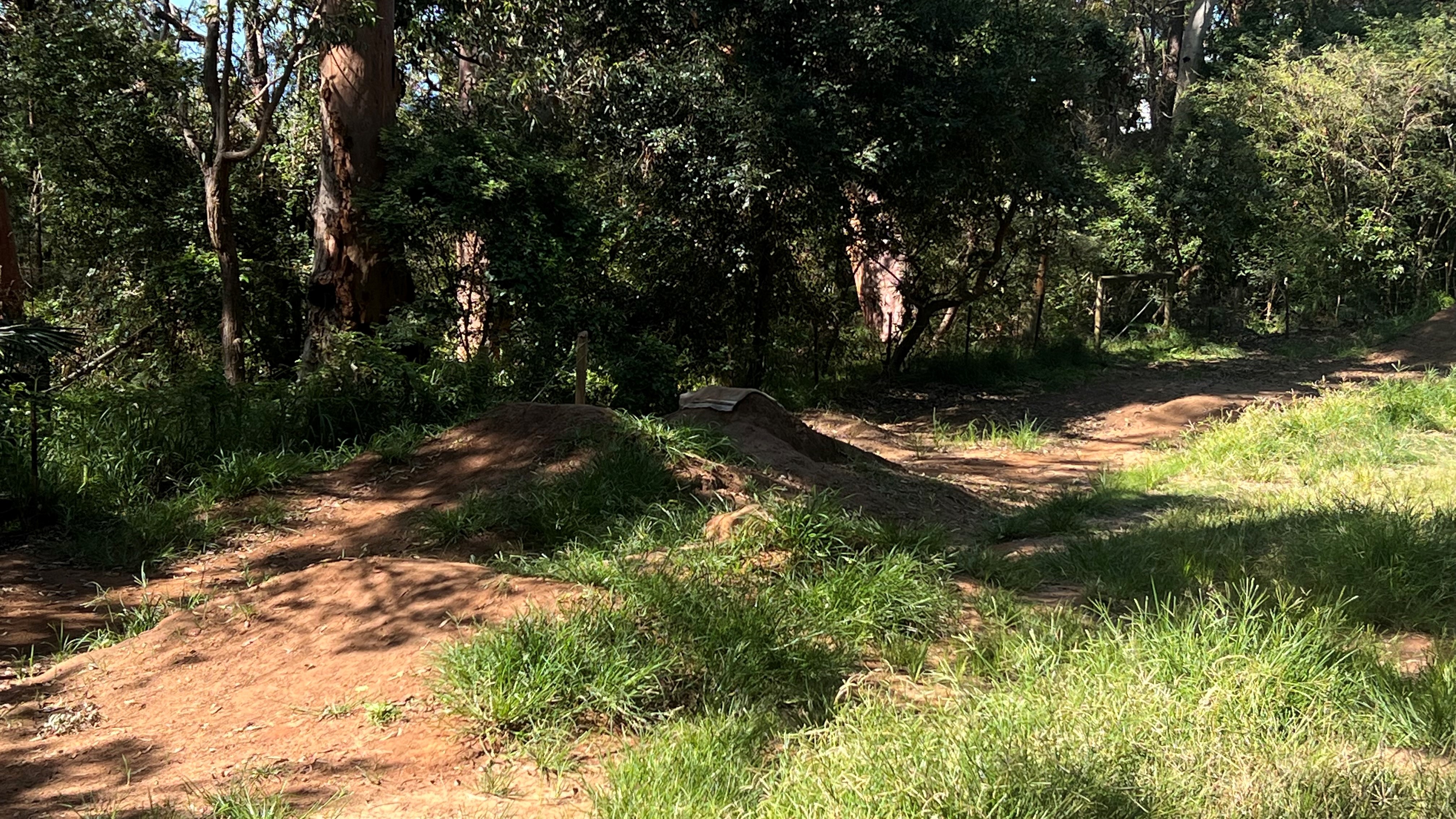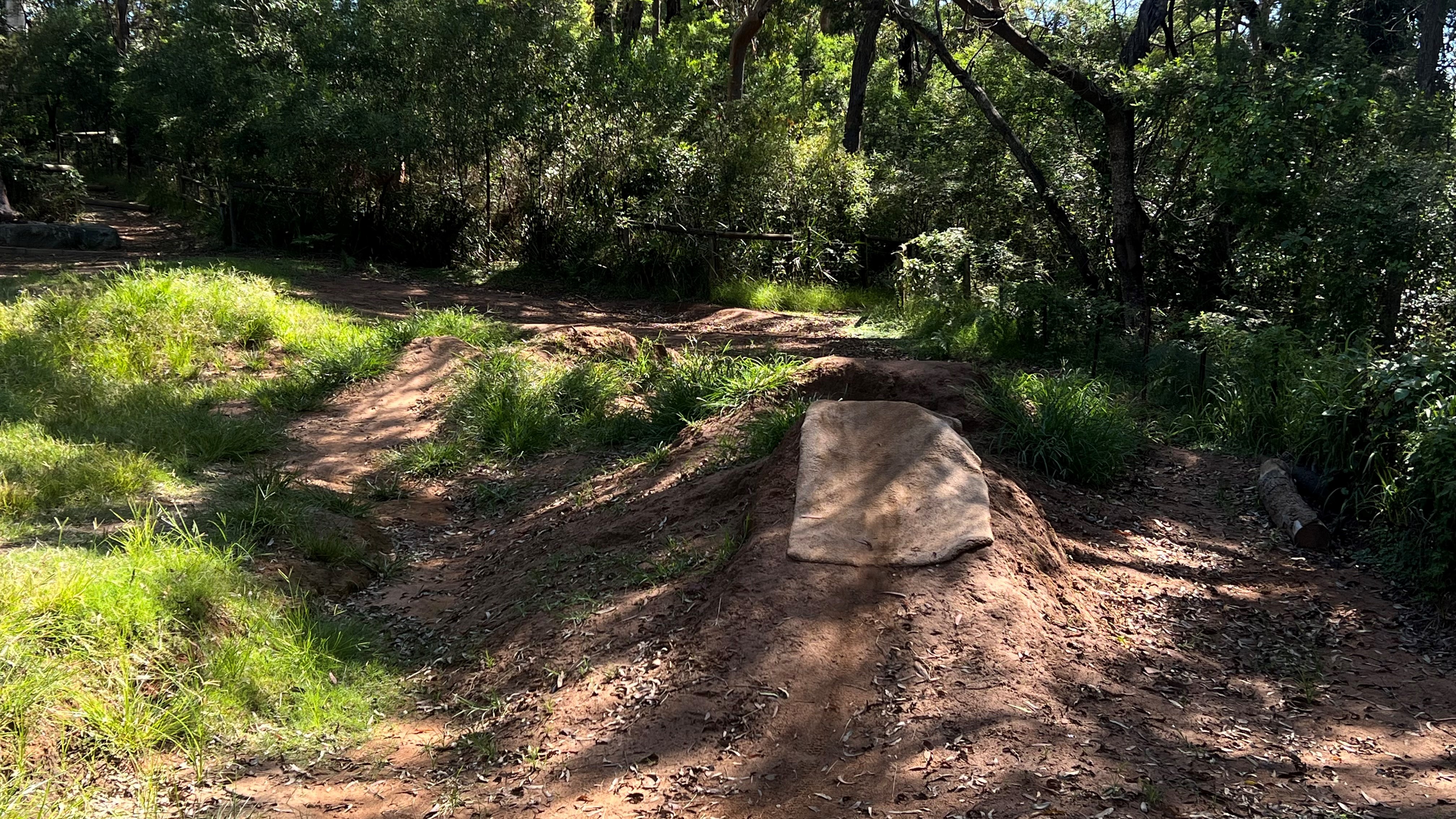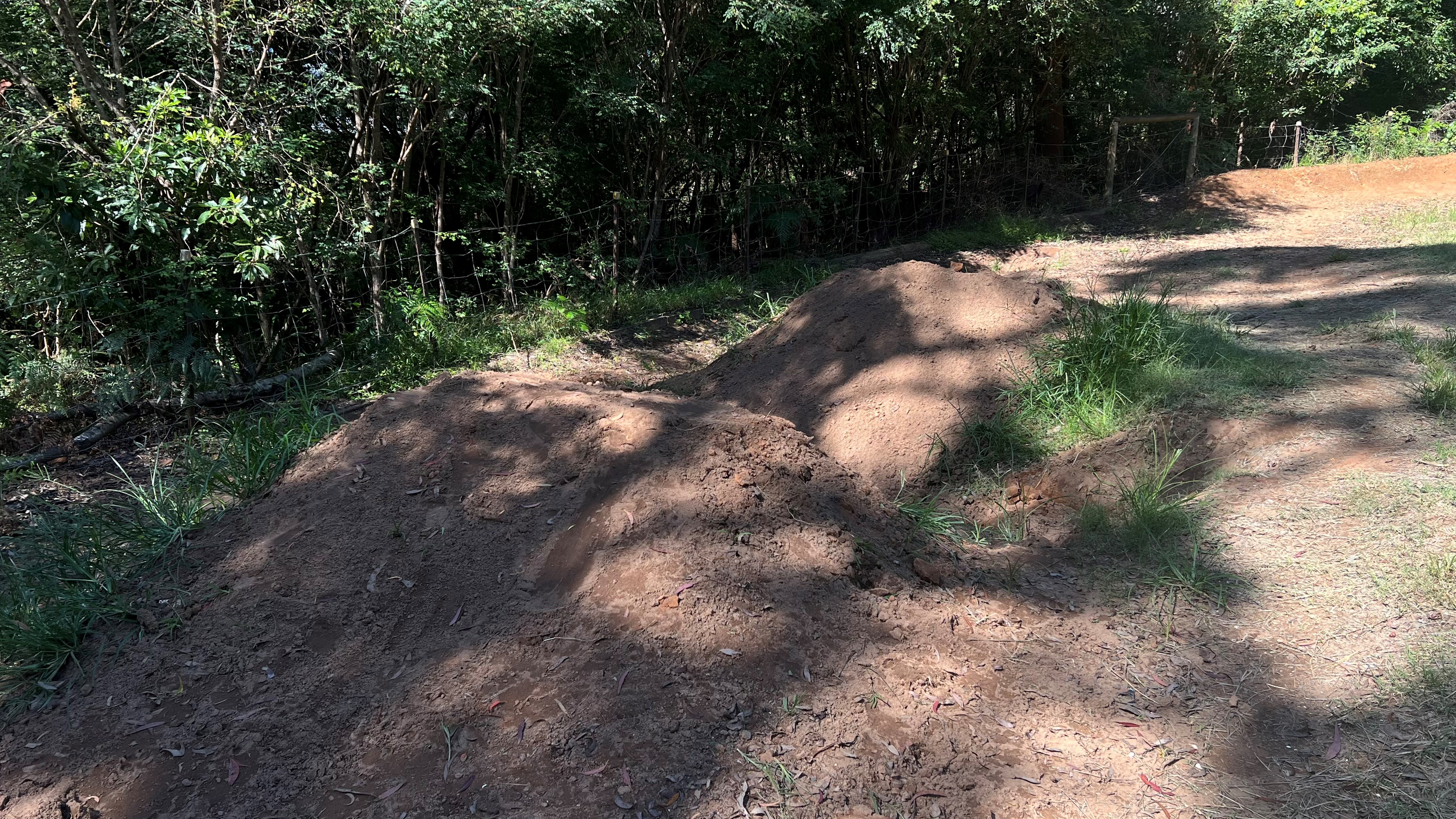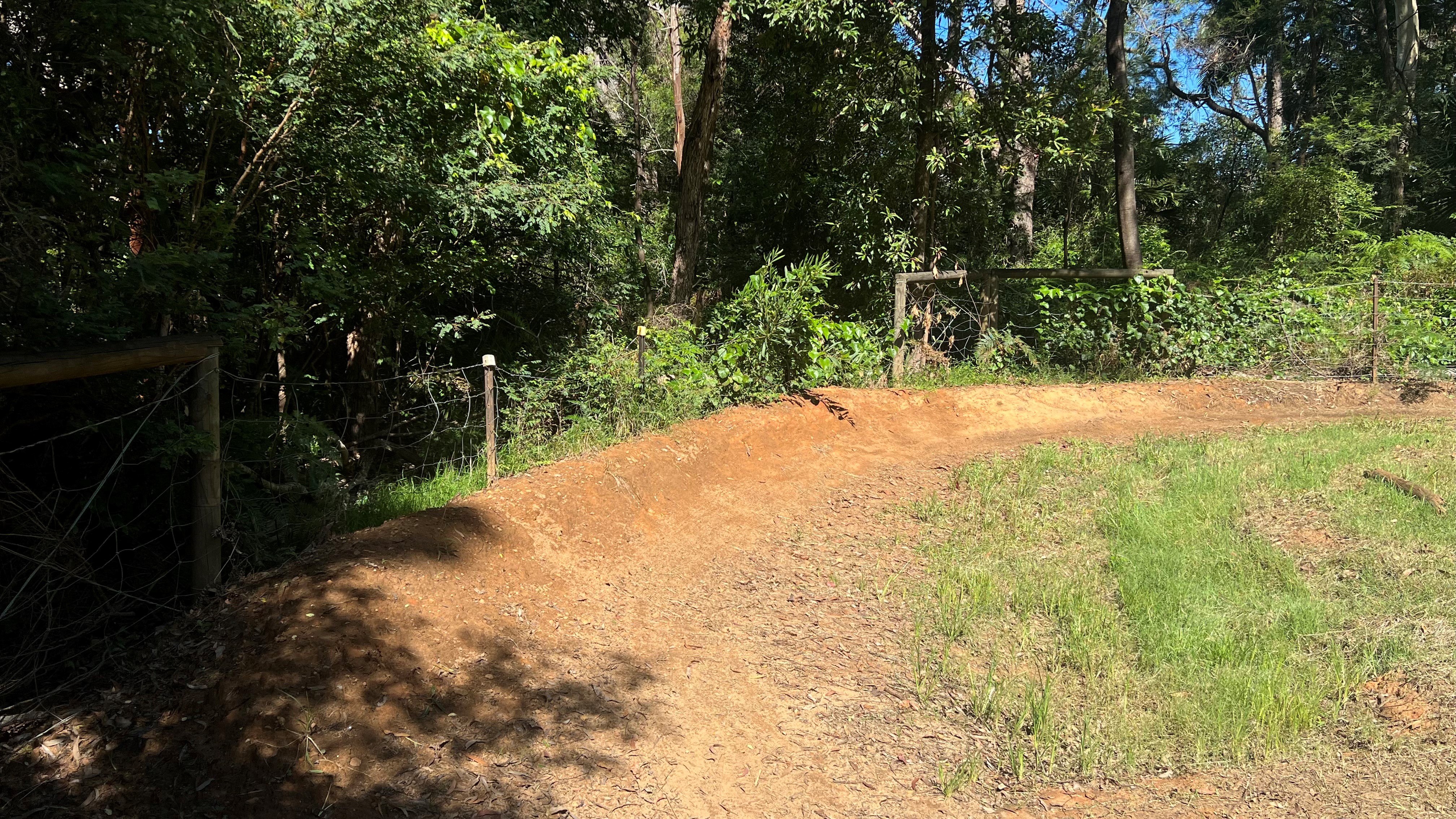 The mention of the 'Let's Play' document the council passed also brings up furious correspondence from people living around Whitney Reserve in Mona Vale – another park where an illegal pump track was built 'under Covid' and which also caused social and environment problems, and is also no longer used, but which appears in the 'Let's Play' document, along with the bush reserve at Ingleside, as a place bike tracks will be allowed to be built. Council passing its 'Let's Play' document, these residents state, completely ignored their feedback.
Although residents all want spaces for youngsters to get off their screens and get outdoors, they state this has to be done so these areas are not taken away from everyone else that uses them. Further, the permanent destruction of some of the environmental features of these parks and reserves – the trees and plants that house and feed local wildlife, the grass places where smaller children play or cricket matches happen – is unacceptable.
Residents are stating any council 'consultation' is really an announcement of a statement of intent as nothing is changed in any of these documents, despite objections from those these plans will directly effect, that it is a system open to bias as the council approaches 'stakeholders' before the community and forms documents based on what they want rather than what the community, as one whole and everyone aged 1 month to 101 years, may want as 'stakeholders' too. This is leading to a perception that groups/stakeholders are able to 'game' the system – especially since council has taken everything online and people are unaware a consultation is taking place about something that will directly impact them - whereas the 'stakeholders' have not only helped form the document they are also kept up to date on when it's 'vote time' and spread this throughout their contacts, even to groups and individuals outside of the LGA.
As so many residents do, Pittwater Online News keeps the Pittwater Councillors 'in the loop', with Cr.s Michael Gencher and Miranda Korzy being great help this week in trying to resolve what has been sent in. As has the Council. These are the 'go to' people, although this news service welcomes and will continue to welcome these too.
However, what has happened to Bilgola Park, and to local parks and passages which residents state have not been attended to for 3 months in some cases, and what is occurring at construction sites and where water pipes are being 'fixed', continues to attract strong condemnation and expectations these will be addressed in a timely manner or immediately in the case of construction sites where inadequate or no sediment control barriers are in place.
The authors of some of these messages have pointed out the lack of services, parks not attended to, POM's ignored, pavements not fixed, environment destroyed, formulating policy that benefits a few and excludes all others, approving DA's that do not comply to height and bulk rules, were among the reasons Pittwater residents sought and succeeded in establishing a Pittwater Council.