July 22 - 28, 2018: Issue 368

Bush Regeneration Near Creeks In The Narrabeen Lagoon Catchment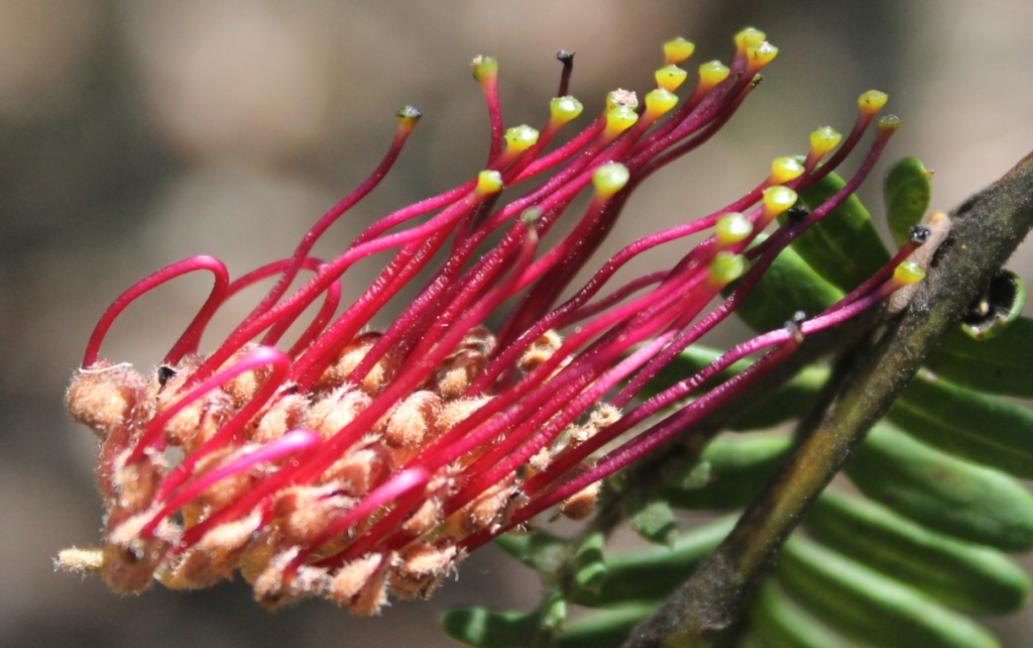 Grevillea caleyi, now critically endangered. Image taken in Bush at Ingleside/Terrey Hills verges - picture by A J Guesdon, 31.10.2014.

Bush Regeneration Near Creeks In The Narrabeen Lagoon Catchment
From Friends of Narrabeen Lagoon Catchment July 2018 Newsletter
Information supplied by Northern Beaches Council staff - with thanks.
The Narrabeen Lagoon catchment has been a focal point
for bushland restoration works for Northern beaches
Council during the 2017/18 financial year. This is one of
Council's largest catchments and has the greatest extent of
bushland reserves and biodiversity on the Northern
Beaches. Due to its environmental significance and
importance to our community, Council has invested
significant resources to continue restoration works within
the various reserves and creek-lines of this catchment.
A summary of works that Council has undertaken include;
Upper Middle Creek contract:
The main reserves that
this contract is addressing include Jindabyne,
Nandi, Wakehurst Park way, Rabbett, Corymbia,
and Peppercorn Reserves. These reserves receive
funding from Council and the RFS for Hazard
Reduction works.
Jamieson Park contract:
A diversity of Council
activities has been undertaken including bush
regeneration works, hazard reduction burning, and
installation of nest boxes. There has been powerful
owl and barking owl sightings within the reserve.
This contract has also included bush regeneration
works in Ambleside, South Creek, Lantana Ave and
Windermere Reserves.
Four contracts have been underway within the
Deep
Creek region

with two focusing on bush
regeneration and two on bushfire hazard reduction
activities. A bush regeneration contract has focused
on the core areas of bushland and along riparian
creek-line. Works included substantial weed
control and revegetation of 200 tube stock plants
focusing on areas of low biodiversity values.
Greater Sydney Local Land Services
"Deep Creek
Biodiversity Conservation Stage 2"

grant funding
program ends November 2018 working along the lower
riparian Endangered Ecological Community of Swamp
Sclerophyll Forests on Coastal Floodplains and Swamp
Oak Woodland. This projects site is located near
Wakehurst Parkway and Elanora Road.
Deep Creek Fire Mitigation
grant funded works has been
completed along the Elanora Road urban interface and
the Elanora Road Bushcare site. Deep Creek Rural Fire
Service Local Government Programme grant hazard
reduction works at the urban interface along Wongala,
Woorarra and Amaroo Roads has also been
undertaken.
Bilarong Foreshore Reserve
has included a bush
regeneration contract and Green Army project. The Bilarong Foreshore Reserve Bush Regeneration contract has
resulted in works along the track, entrances and within core areas. The Green Army project comprised a team of 8-10
staff that worked both the Bilarong Foreshore area near Deep Creek outlet as well as the area within Middle Creek on
the western side of Wakehurst Parkway near the Narrabeen Sports Academy.
Kundibah Reserve, Elanora Heights bush regeneration contract
included hazard reduction works and an area burn
undertaken in August 2017. This was also undertaken for ecological purposes due to this site not having been burnt
for over 20 years.
Kywong Reserve
works included hazard reduction, revegetation works and bush regeneration.
Nareen Wetlands bush regeneration
contract has been implemented to target both riparian and aquatic weeds. Council
has successfully applied for Environmental Trust grant funding for this project to continue into the next financial year.
Ingleside Chase Reserve bush regeneration
contract has a component of the project that focuses on Mullet Creek which
flows through Warriewood Wetlands into Narrabeen Lagoon.
The final year of a 6 year Environmental Trust grant awarded to Pittwater Environmental Foundation to control weeds
along the

riparian areas of Mullet Creek

from Ingleside down to the floodplain and waterfall area within the reserve
has been completed. Works included substantial enrichment planting within the floodplain and Irrawong Reserve to
replace thickets of Coral Trees and Ludwigia.
Warriewood Wetlands bush regeneration and water weed control project
is underway restoring a section of Swamp
Schlerophyll endangered ecological community and habitat for Grey Headed Flying Fox colony.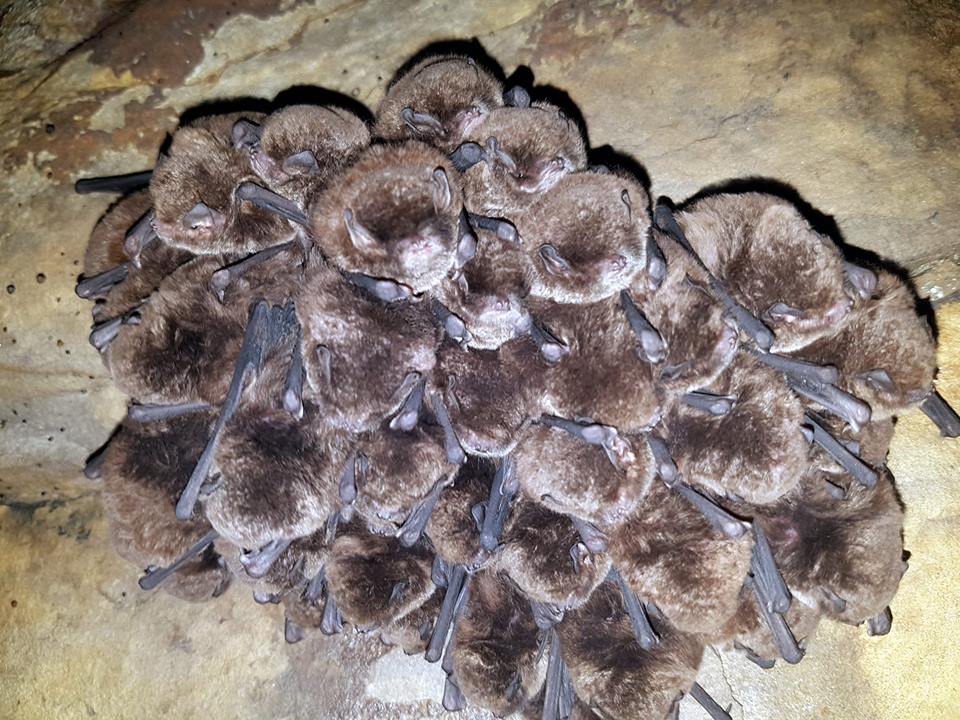 Some local little bentwings snuggling .... cute as buttons - there are 6 species in this cave, somewhere on the Northern beaches - Information and Photo by Sonja Elwood

Cromer and Beacon Hill contract:
The main reserves that have undergone bush regeneration works during the financial year
has included Red Hill, Oxford Falls Quarry, Golden Grove, Moonarie, Grover, Washington, Government, and Cromer
Reserves.
Additionally bush regeneration contracts have been established as part of the
Cromer to Curl Curl contract
which includes
Lilihina Reserve.
A

Duffys and Caleyi

contract has seen bush regeneration works in JJ Hills Reserve.
The

Oxford Creeks
Bush Regeneration Project

is underway utilising Crown Lands grant funding , and

St Matthews Farm Bush
regeneration project

is undertaking targeted weed control with a Bushlink volunteer group working monthly.
Council's Bush Regeneration Team have also been working along
South Creek at Toronto Avenue
.
Council has also been undertaking
Fauna monitoring in the upper catchment of Ingleside Chase Reserve
monitoring the
activities of Eastern Pygmy Possum. This project has been underway since 2012. This work included 30 nest boxes
installed in the heath area near Ingleside Chase Reserve and the Ingleside Elanora Heights area.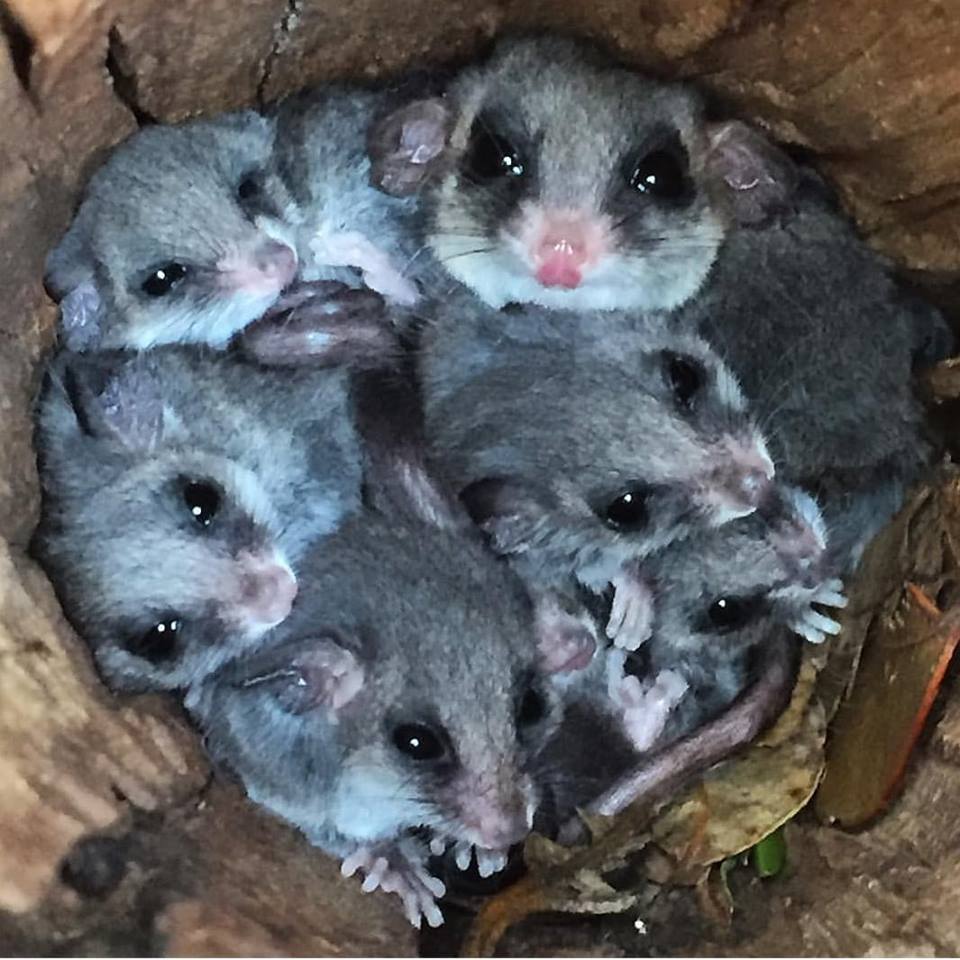 Eastern Pygmy Possum mummy and 6 babies in nestbox survey lines up around Ingleside installed by Sonja Elwood. Image courtesy Sonja Elwood. Photo credit: Emma Griffen - July 2018.
Friends Of Narrabeen Lagoon Catchment August 2018 Forum

Next forum: Creeks in the Catchment
7pm Monday August 27, 2018
Coastal Environment Centre, Pelican Path,
Lake Park Road, Narrabeen
Presenters: Staff members from Northern Beaches Council will outline the works needed to control erosion and protect against flooding. Plus information about the bush regeneration projects in near creeks in the catchment.
Are you concerned about any of these issues?
* Water quality in creeks leading to Narrabeen Lagoon
* Health of aquatic wildlife
* Creek flooding
* Blockages in creeks
* Erosion of creek banks
* Rubbish in creeks
* Weeds in riparian zones?
Bring your concerns and questions to the forum on August 27 and find out more about creek care from Council staff.
Entry is free but we ask for a donation to cover expenses.
Friends Of Narrabeen Lagoon Catchment Activities

Bush Regeneration - Narrabeen Lagoon Catchment
This is a wonderful way to become connected to nature and contribute to the health of the environment. Over the weeks and months you can see positive changes as you give native species a better chance to thrive. Wildlife appreciate the improvement in their habitat.
Belrose area - Thursday mornings
Belrose area - Weekend mornings by arrangement
Contact: Phone or text Conny Harris on 0432 643 295
Wheeler Creek - Wednesday mornings 9-11am
Contact: Phone or text Judith Bennett on 0402 974 105
Further:
June 2017: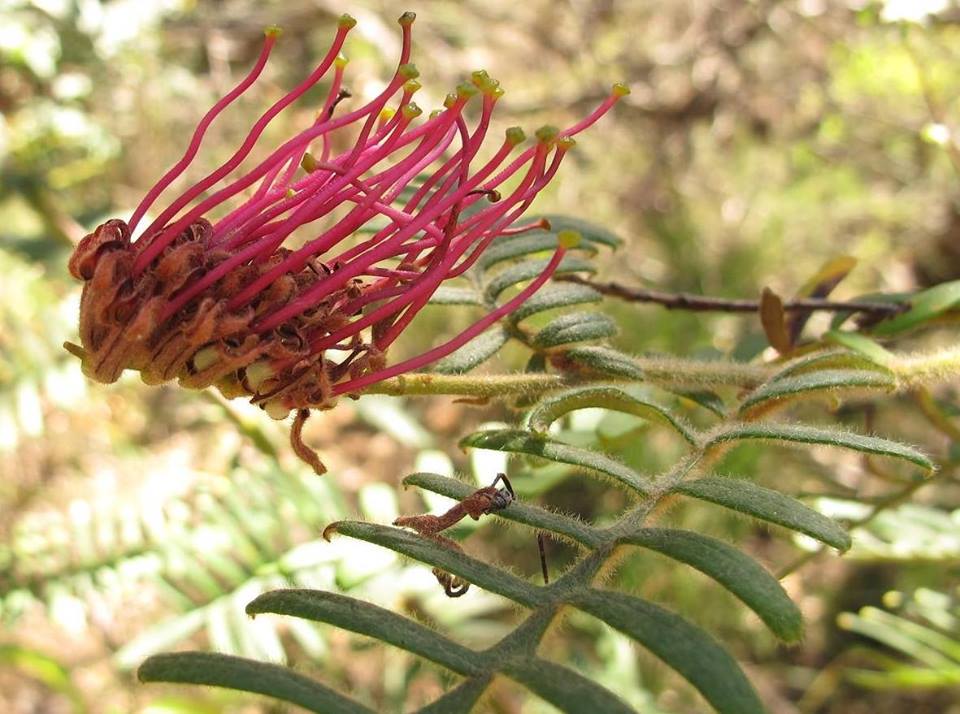 Saving Grevillea Caleyi
Hosted by Pittwater Natural Heritage Association (PNHA)
Monday at 8:30 AM - 12 PM
We are making progress in ensuring the survival of the endangered Grevillea caleyi and would like you to join us for an interesting morning of bushcare.
Meet on site at the picnic shelter at 8.30 am.
New volunteers welcome - training provided.
The session will be cancelled in the event of rain.
MULLET CREEK PROJECT LAUNCH
Published on 9 Sep 2012 by PittwaterEcowarriors
Mullet Creek project launch by Pittwater MP Rob Stokes, Welcome to Country by Neil Evers, Guringai elder. Thanks to bush-care staff of Pittwater Council who did the hard work and Pittwater Environmental Foundation for instigating the project.