August 28 - September 3, 2016: Issue 278
SUGAR GLIDERS IN THEIR SIGHTS
Four young students have set up nesting boxes on the Lower Western Shores of Pittwater to monitor the presence of small marsupials in the bushland around their homes. While Feathertail Gliders, Antechinus and Pygmy Possums are all likely inhabitants - the monitoring team have set their sights on being the first to report and photograph the presence of Sugar Gliders in this area.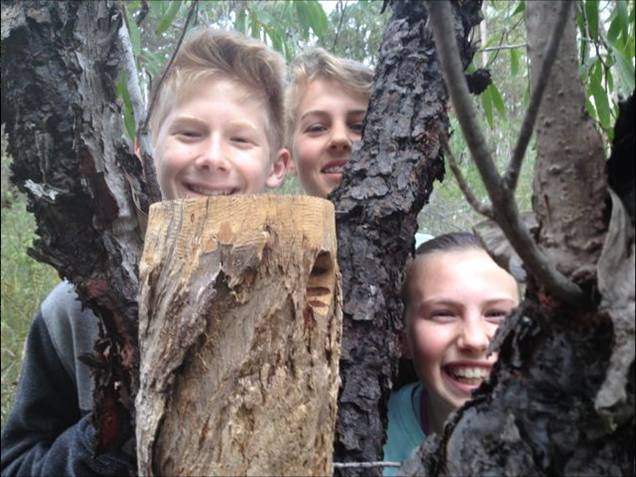 L to R: Ethan Stidwill, Hamish Cumming and Ruby Cumming (Photo: Lesley Stevens)
Every week Year 7 student Ethan Stidwill, Year 8 Hamish Cumming; and Year 5 students Ruby Cumming and Luke Stidwill scamper up the escarpment to check for signs of inhabitants in the 3 nesting boxes they have attached to specific trees in the bush. Once a nest is found the students will borrow and set up a community wildlife camera and hopefully record the maker of the nest.
While the students' efforts will increase local community knowledge they will also assist the wider community. Already the team have recorded and provided Northern Beaches Council with the GPS location of each box. All nest sightings will then be reported to assist the Rural Fire Service when planning the size and shape of future RFS control burns.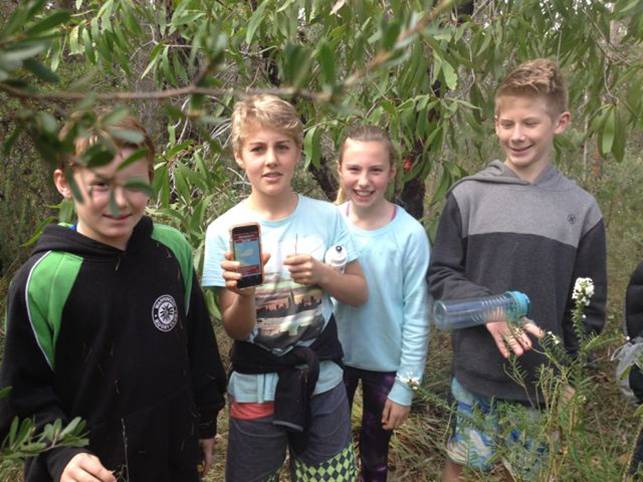 L to R: Luke Stidwill, Hamish Cumming, Ruby Cumming & Ethan Stidwill recording the GPS location (Photo: Lesley Stevens)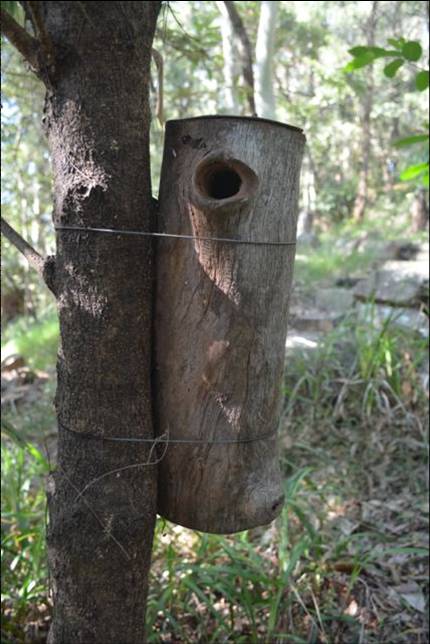 The ultimate goal for this Sugar Glider Squad is to report a sighting to the Atlas of Living Australia (www.ala.org.au) joining other 'Citizen Scientists' in providing an ongoing record of biodiversity throughout Australia.
The Sugar Glider Squad is supported by the Rocky Point Bush Care group as part of their wider activities and ambitions to support local biodiversity and increase community awareness.
For further information please contact Lesley Stevens