September 25 - October 1, 2016: Issue 282

Saving Grevillea Calyi: 2016 Update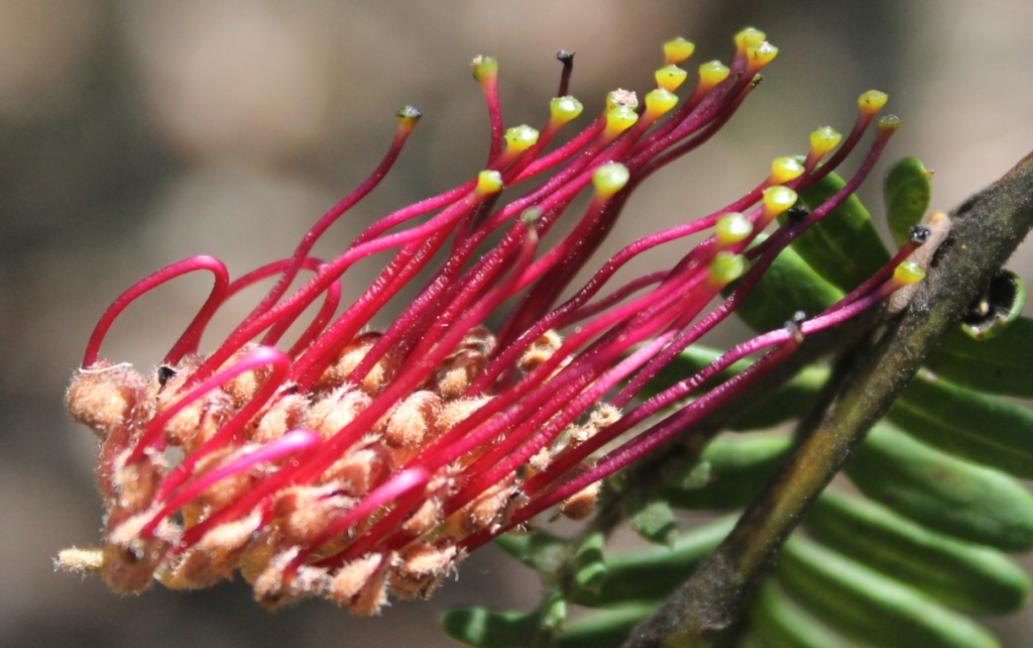 Grevillea caleyi, now critically endangered. Image taken in Bush at Ingleside/Terrey Hills verges - picture by A J Guesdon, 31.10.2014.
Saving Grevillea Calyi 2016 Update
The Commonwealth Threatened Species Commissioner has released the list of 30 priority plants. It includes Grevillea caleyi. The Pittwater Natural Heritage Association (PNHA) is helping save Caley's Grevillea at the Bahai Temple.
This project has been a great example of the co-operation that was started between the NSW Department of Environment and Heritage, Pittwater and Warringah Councils and still ongoing between the same.
Their next bushcare day there will be Monday October 10, 8.30-12.00.
This week PNHA Member Marita Macrae shared some wonderful photographs showing the fruits of their labour with seed pods developing on some of the Calyi saved at Ingleside.
If you want to get involved in saving r restoring our bushland areas or the coastal fringes, there's also a planting day coming up at Turimetta on Ocober 30th or regular bushcare groups and places throughout the peninsula.
If you
sign up for Cooee
or contact Council's Bushcare Officer for information it will readily be provided. Alternatively, if you find an area or pocket you think could do with some restoration, regeneration or just getting those darn invasive weeds out, also contact the Bushcare officer to discuss how to get a Bushcare group going.
Saving Caley's Grevillea is a great example of what people working with those who can support them in their efforts can achieve!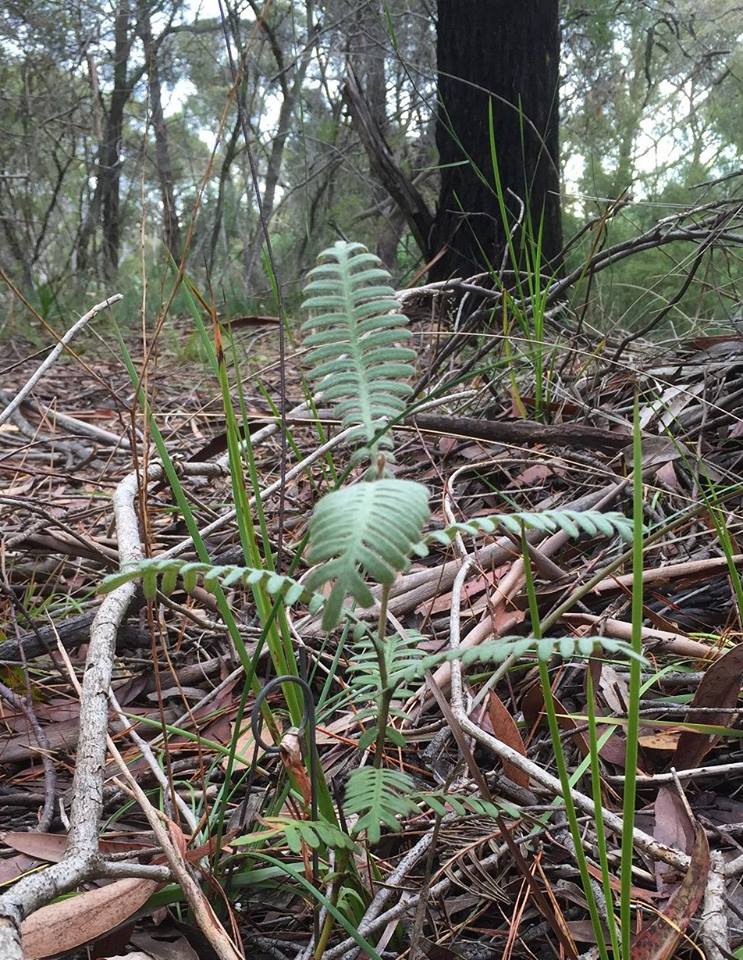 Grevillea caleyi
Seedling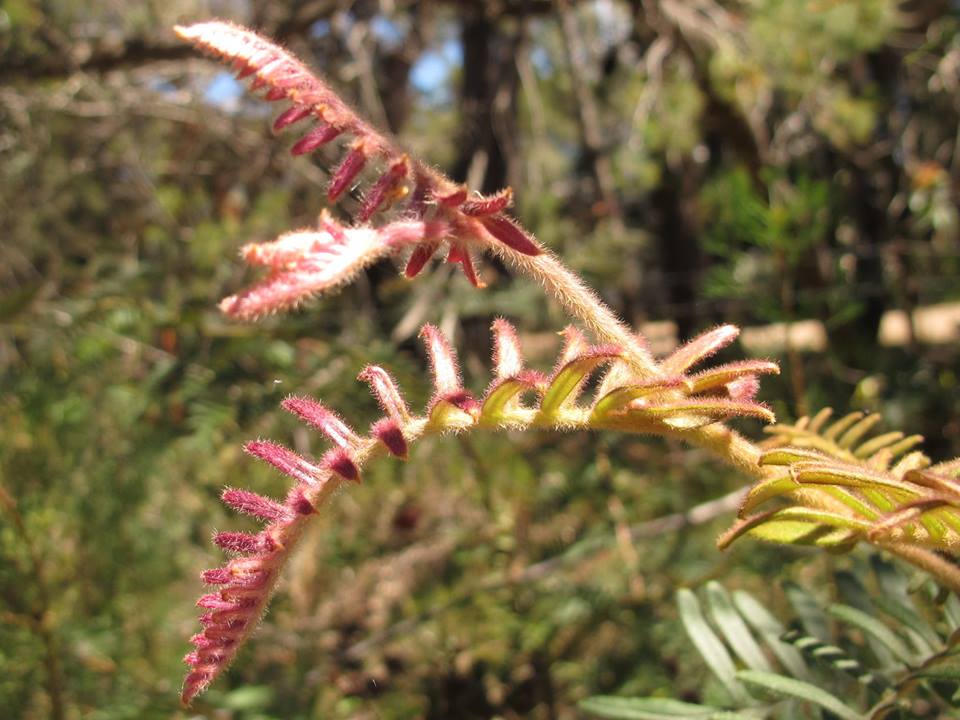 Grevillea caleyi
new growth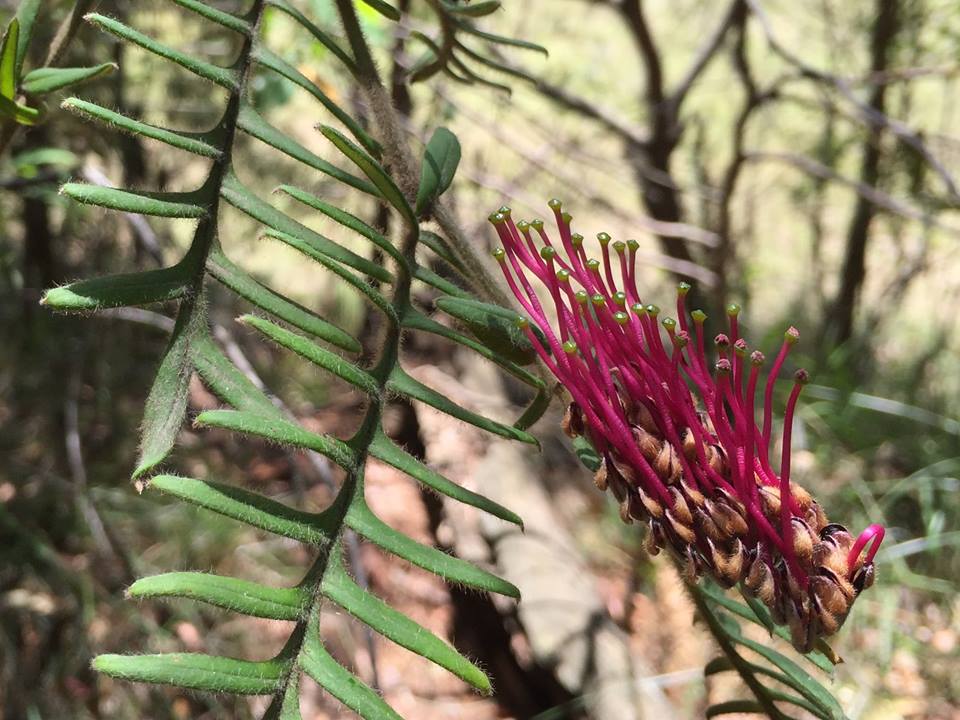 Grevillea caleyi
flowers and foliage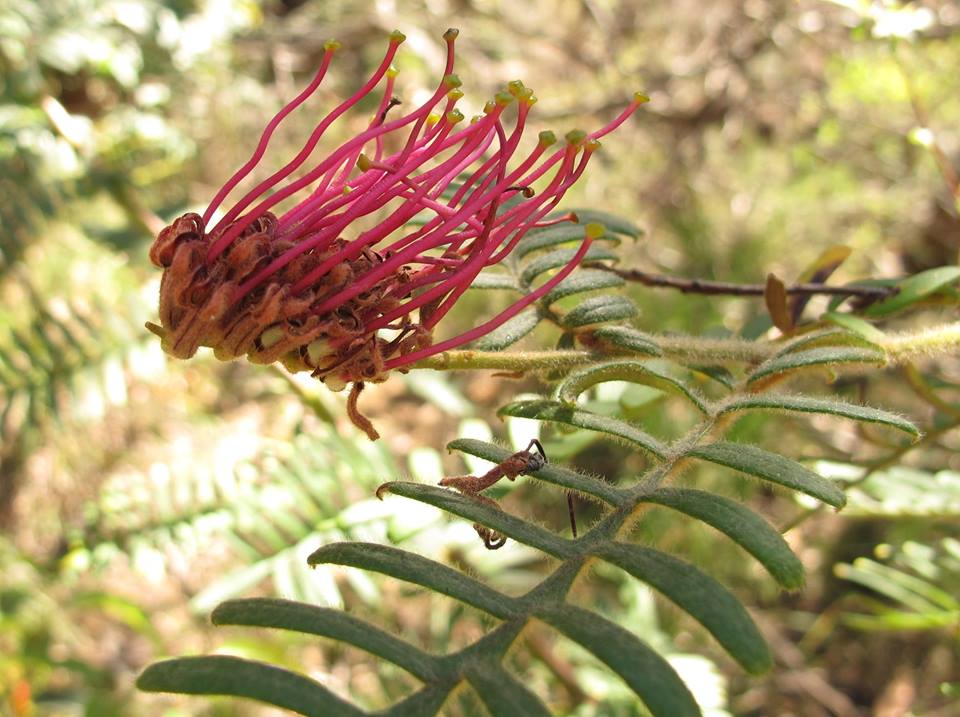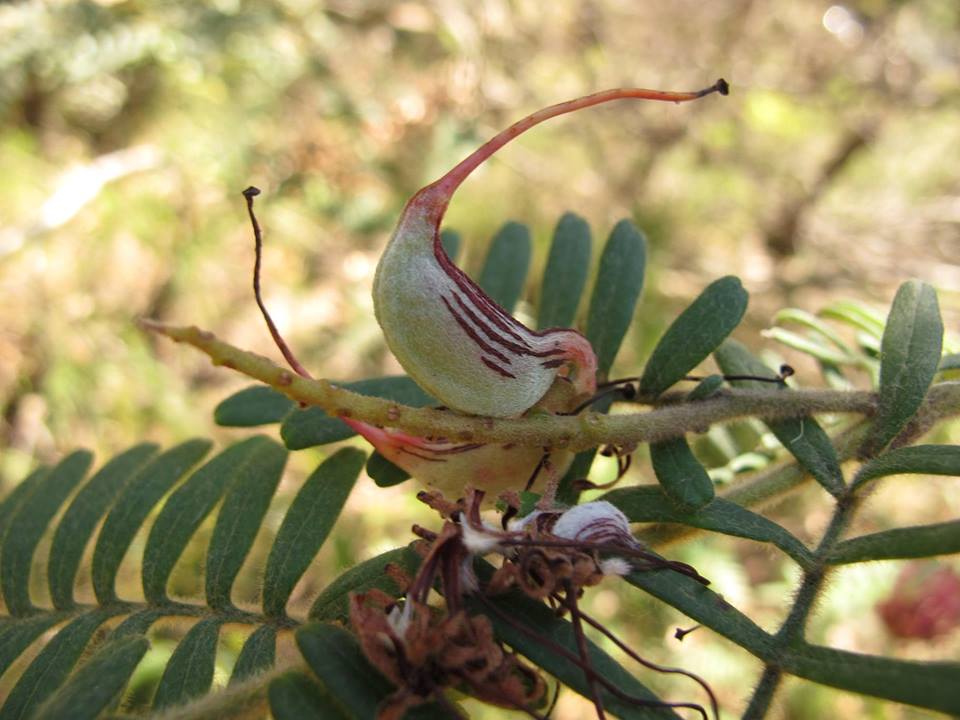 Grevillea caleyi
seed pod
Grevillea Caleyi
Published on 9 Mar 2015 by Office of Environment and Heritage (OEH)
A medium to tall shrub, with long spreading branches, which grows to a height and width of up to 4 m. The divided green leaves are covered in soft, rusty hairs and are up to 15 cm long. The flowers, which open in late winter and spring, have a toothbrush-like appearance with racemes up to 8 cm in length and are dark burgundy-red in colour.Restricted to an 8 km square area around Terrey Hills, approximately 20 km north of Sydney. Occurs in three major areas of suitable habitat, namely Belrose, Ingleside and Terrey Hills/Duffys Forest within the Ku-ring-gai, Pittwater and Warringah Local Government Areas.
Australia's Threatened Species Strategy
September 20, 2016: Threatened Species Commissioner
I've recently published a summary of the ambitious actions and targets in Australia's Threatened Species Strategy. This four pager outlines our science-based and ambitious commitments to recover 20 mammals, 20 birds and 30 plants at risk of extinction, to insure all know threatened plants against extinction through seed banking, to tackle Feral Cats and their impacts, and to improve Australia's recovery practices.
Bushcare In Pittwater
For further information or to confirm the meeting details for below groups, please contact Council's Bushcare Officer on 9970 1367
Council's Cooee Newsletter - September - October 2016
HERE
BUSHCARE SCHEDULES
Where we work Which day What time
Avalon
Angophora Reserve 3rd Sunday 8:30 - 11:30am
Avalon Dunes 1st Sunday 8:30 - 11:30am
Avalon Golf Course 2nd Wednesday 3 - 5:30pm
Careel Creek 4th Saturday 8:30 - 11:30am
Toongari Reserve 3rd Saturday 9 - 12noon (8 - 11am in summer)
Bangalley Headland 2nd Sunday 9 to 12noon
Bayview
Winnererremy Bay 4th Sunday 9 to 12noon
Bilgola
North Bilgola Beach 3rd Monday 9 - 12noon
Algona Reserve 1st Saturday 9 - 12noon
Plateau Park 1st Friday 8:30 - 11:30am
Church Point
Browns Bay Reserve 1st Tuesday 9 - 12noon
McCarrs Creek Reserve Contact Bushcare Officer To be confirmed
Clareville
Old Wharf Reserve 3rd Saturday 8 - 11am
Elanora
Kundibah Reserve 4th Sunday 8:30 - 11:30am
Mona Vale
Mona Vale Beach Basin 1st Saturday 8 - 11am
Mona Vale Dunes 2nd Saturday+3rd Thursday 8:30 - 11:30am
Newport
Bungan Beach 4th Sunday 9 - 12noon
Crescent Reserve 3rd Sunday 9 - 12noon
North Newport Beach 4th Saturday 8:30 - 11:30am
Porter Reserve 2nd Saturday 8 - 11am
North Narrabeen
Irrawong Reserve 3rd Saturday 2 - 5pm
Palm Beach
North Palm Beach Dunes 3rd Saturday 9 - 12noon
Scotland Island
Catherine Park 2nd Sunday 10 - 12:30pm
Elizabeth Park 1st Saturday 9 - 12noon
Pathilda Reserve 3rd Saturday 9 - 12noon
Warriewood
Warriewood Wetlands 1st Sunday 8:30 - 11:30am
Whale Beach
Norma Park 1st Friday 9 - 12noon
Western Foreshores
Coopers Point, Elvina Bay 2nd Sunday 10 - 1pm
Rocky Point, Elvina Bay 1st Monday 9 - 12noon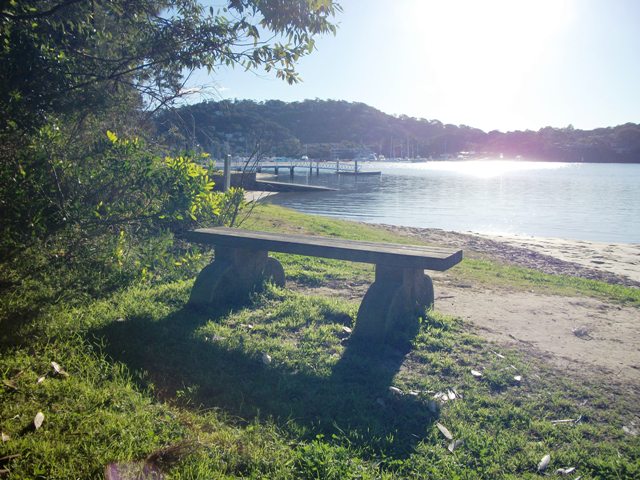 Park Bench Philosophers
We welcome contributions from all Pittwater residents in the form of anecdotes, memories, stories, poems or even matters you'd like to see addressed or changed in our area.
If you have something you'd like to share, something you'd like to start a discussion about, or even just a poem or story from yesterday or today we want to hear from you.
Contact us at: pittwateronlinenews@live.com.au
Please note that Pittwater Online News does not endorse any of the content of works contributed. Articles which contain swearing or may offend others will not be accepted. Please note that all works are posted unedited; you are the author, this isyour page. Word Limit: 2000.