July 3 - 9, 2011: Issue 13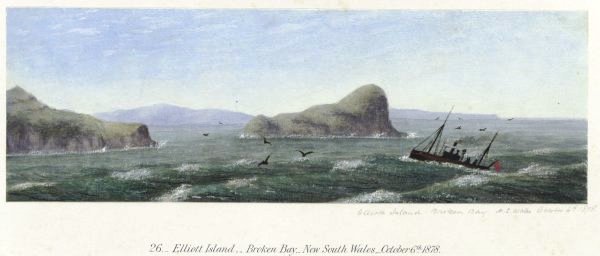 Above: nla.pic-an4335663, Glover, T. G. (Thomas George) Elliott Island, Broken Bay, New South Wales 1878 Oct. 6. , courtesy National Library of Australia. Below: Rock of Gibraltar (for comparison).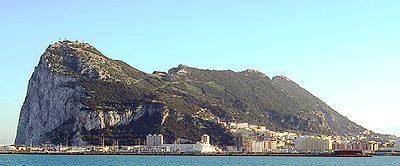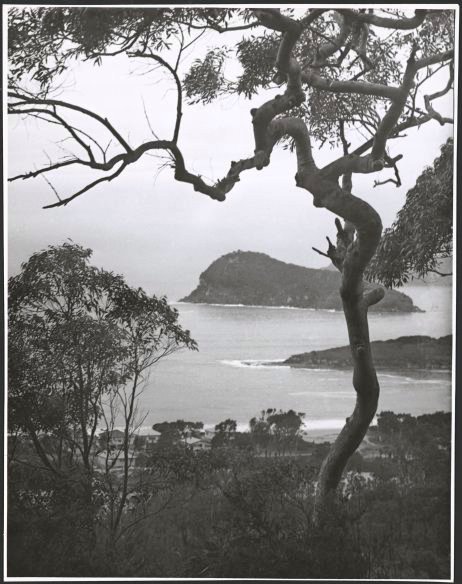 Above: nla.pic-vn4655288, Searle, E.W. (Edward William) Lion Island, Broken Bay, New South Wales, ca. 1935. Below: nla.pic-an23816927, Hurley, Frank, 1885-1962.[between 1910 and 1962]. Both courtesy National Library of Australia.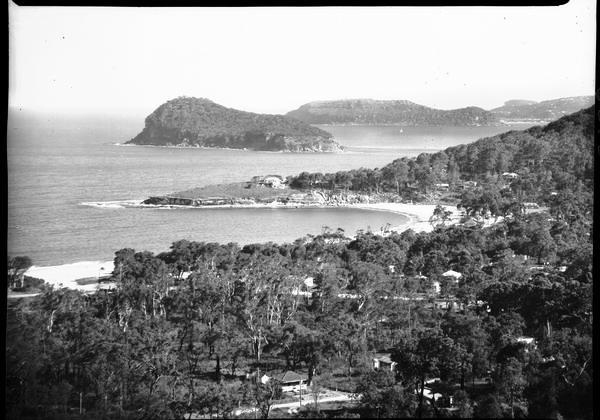 Copyright Pittwater Online News, 2011. All Rights Reserved.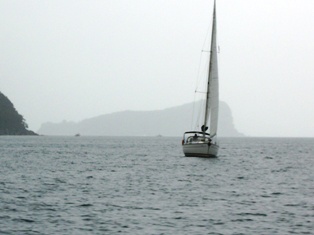 Lion Island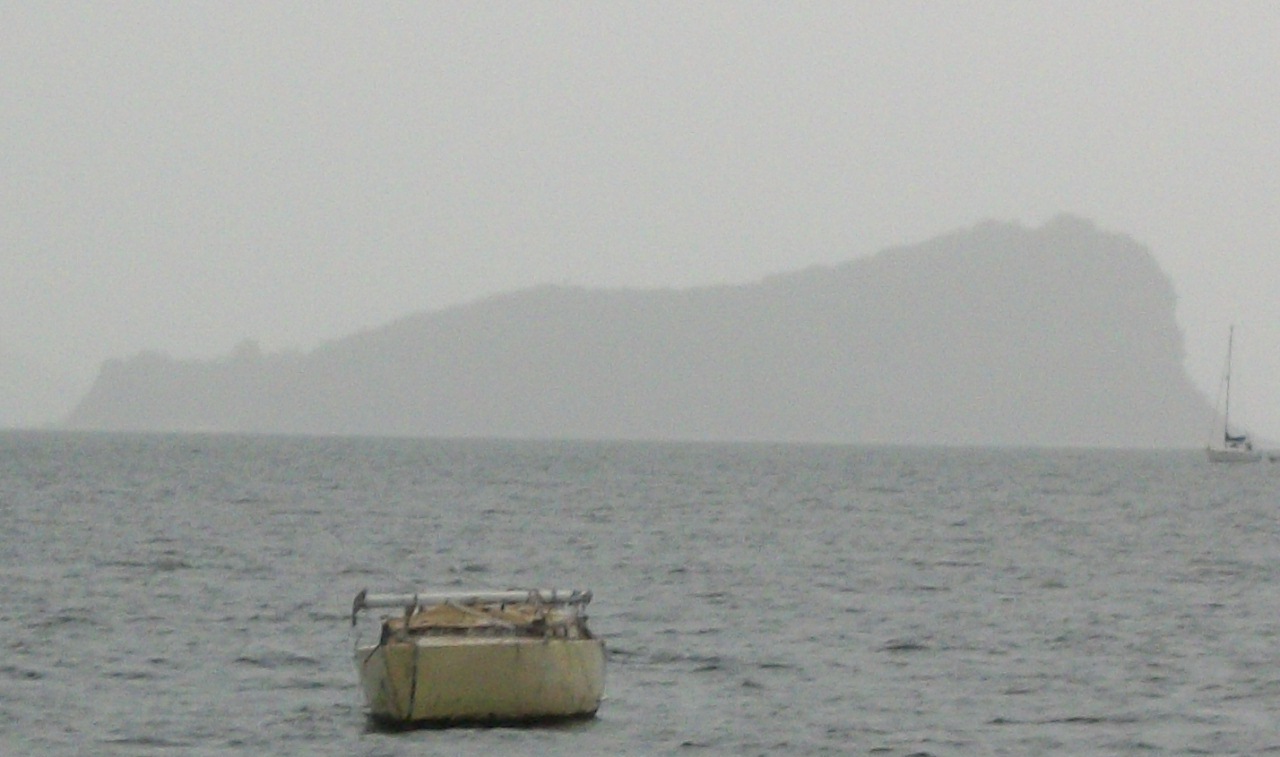 The first place outside Port Jackson to be named was called by Phillip Pittwater. But very few who enjoy the quiet beauty of that delightful portion of the Hawkesbury re-member William Pitt, although, so long as English history is written, his name and his work will occupy many pages. When Phillip named the island which guards the entrance to Pittwater be remembered that great siege of "The Rock," one of the momentous sieges of history, and gave the island the name of his friend, General Elliott, who won Gibraltar for England. But though the name is still written on maps. General Elliott is too often forgotten, and because of a fancied resemblance to a lion, everybody talks of Lion Island. OLD NAMES. (1926, April 10). The Sydney Morning Herald(NSW : 1842 - 1954), p. 11. Retrieved from http://nla.gov.au/nla.news-article28060064
Established in 1894, Ku-Ring-Gai National Park is Australia's second oldest national park. Turramurra resident Frederick Eccleston Du Faur, a founder of the Geographical Society of Australia and one of many who helped raise funds for Douglas Mawson's expeditions to Antarctica, lobbied to have the area preserved for its abundance of native plants at a time when Sydney flower sellers were utilising the bush wildflowers for income. An avid bushwalker, the beauty of its landscape and the spread of settlers, made it imperative to set aside land. The Park has 14,882 hectares of bush and many historical and indigenous sites also has island Reserves of which Lion Island is one..
Lion Island, named due to its sphinx like appearance and similarity to the Rock of Gibraltar, was originally named Mount Elliott Island by Governor Arthur Phillip after his friend General Elliott, who had defeated the French at Gibraltar, and remained so until 1920.
In the centre of the bay is Mount Elliott, so named from its similarity to the north end of Gibralter Rock. This island looms upward with stupendous grandeur, and at a distance strangely resembles the form of a lion, the outline of the head, body, and tail of that animal being visible. Interesting Excursion Up the Hawkesbury,. (1878, October 26). Australian Town and Country Journal (NSW : 1870 - 1907), p. 23. Retrieved from http://nla.gov.au/nla.news-article70596088
Wallabies, which were once nearby on Barrenjoey Headland, may once have thrived on the island and it would have been used as a fishing point by Australia's indigenous peoples, who knew the season and tide of each local fish.
In 1804 the Sydney Gazette reported Aboriginal people on a beach saving crew from the sinking ship Speedwell near Lion Island. "The very humane, friendly and precautionary conduct of an ancient native … would reflect the highest credit to a polished member of civilized society". (Sydney Gazette) from: http://www.historyofaboriginalsydney.edu.au/north-coastal/location/lion-island-broken-bay
Stolidly rising 93 metres above the sea where the Pacific Ocean meets Broken Bay, the Hawkesbury River and Pittwater, the island covers around 8 hectares of land and has several features, including Queen Victoria Head, a group of rock said to resemble Queen Victoria when viewed from a certain angle, two small beaches on the western side, and both Hawkesbury Sandstone (eastern cap) and the much older Narrabeen sandstone and shale(shoreline). It has stood rising from the Pittwater estuary for 200 million years, formed from sandstone carried from Antarctica 300 million years ago.
In 1956 Lion Island was dedicated as a Fauna Reserve and became part of the Australian National Heritage List in 2006. The island is home to Sydney's largest population of Little or Fairy penguins (Eudyptula minor)
who come ashore each night to sleep in burrows on the hillsides or near rocks. These delightful ocean creatures are said to parade home in the exact same order each evening with each bird remembering its part in this sequence. Shearwaters also breed on this bird sanctuary.
The island is accessible only by a permit from the National Parks and Wildlife Service Regional Manager and only for Research, Education and Conservation purposes. Unfortunately, amongst its dense scrub and steep scree slopes the ubiquitous lantana and Bitou Bush have taken hold.