April 17- 23, 2011: Issue 2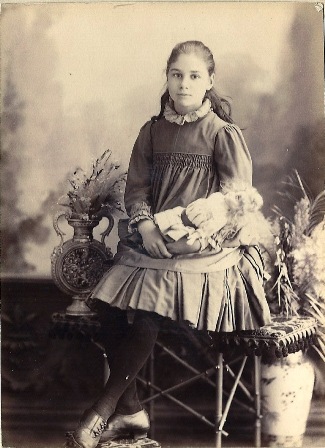 Above: Lucy aged 11 years. Below: sisters Amy (top) Minnie (middle) and Winnie.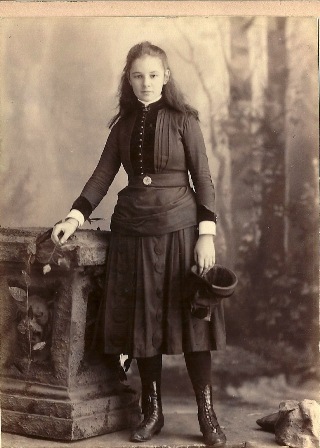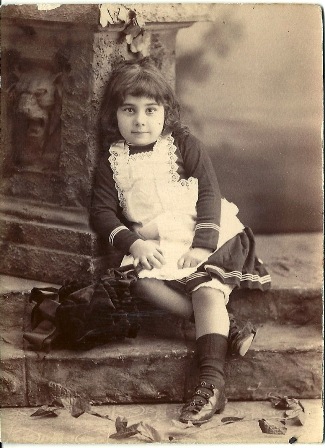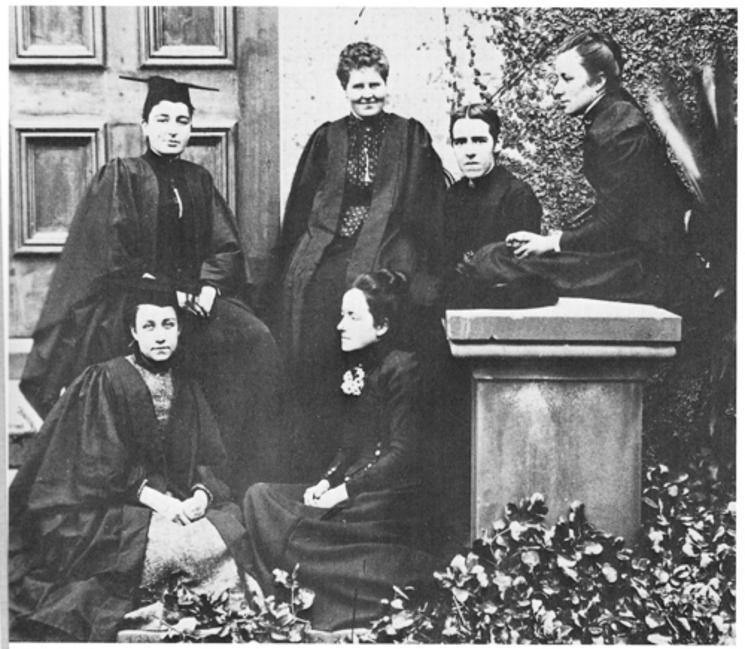 Above: from right Lucy Gullett, Julia Carlisle-Thomas, Harriett Biffin (who had a weekender at Clareville), in the front Alice Newton and Ada Affleck, 1897. Photo courtesy Sydney University Archives
Lucy Gullet Threads collected and collated by A J Guesdon, 2011.
Lucy Edith Gullett (Dr.)
28 September 1876 - 12 November 1949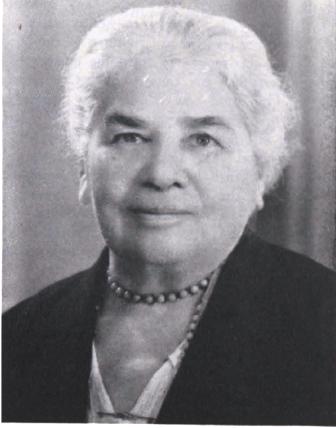 While investigating Lucy a picture emerged of a Socialite who was also a socially conscious woman. Dr Gullett gave numerous Talks on various subjects, was a keen golfer and loved the outdoors, a bridge player, a frequenter of Race Days (horses), was very literate, a doctor of Medicine with a Major in Chemistry, an advocate for indigenous peoples health rights, but mostly a champion of women's and children's issues. Lucy was a member of Sydney's Feminist Club when 'feminism' was defined as 'the Women's Movement is no sex-limited thing, but a great human movement in which women are free to serve their day and generation in what ever direction their talents give them the opportunity, not apart from their men folk, but in conjunction with them. The heart of the Women's Movement is the compassion and justice which should be at the centre of every woman's nature, to be called forth with an instant response for any and every personal, national or world need. It views with dismay the present attitude to the woman wage-earner in the financial stress of today, when her right to earn in order to live is often questioned. Neither can the movement stand idly by and endure the attitude of unthinking citizens to the needs and great injustices under which the aboriginal and half-caste citizens of Australia labour. (Rischbieth, Sydney Morning Herald, Dec. 1933).
This 'feminism' would have been fuelled by the attitude towards women during the earlier years of her. From the Heritage Document for Rachel Forster of 2008: 'While women were permitted to study medicine at Sydney University from 1885 onwards, they were routinely denied appointments as residential medical officers in New South Wales public hospitals. New South Wales would be the last Australian hospitals to accept female resident medical officers. Female medical graduates in New South Wales typically undertook Health Department lecturing, travelled inter-state to undertake their residency in states were they could obtain hospital appointments, or worked at the Sydney Medical Mission in Elizabeth Street. Following a brief period during World War I when female doctors had been appointed to hospital wards, they once again faced exclusion from staff positions.'
Born the third child of Henry Gullett, a journalist and NSW Legislative Member from 1908-1914, whose mother was cousin to the poet Keats, and Elizabeth Lucinda, a woman who also wrote under the pseudonym 'Humming Bee' and later hosted the first The Women's Literary Society meeting in her Drawing Room in 1890, Lucy grew up in an atmosphere of high culture and strong morals. Named for her mother, with four sisters Amy Florence b 1873, Minnie Dorothea b1875, Bessie b 1878 d 1880, and Constance Winifred b 1882 (born in Sydney). (source Victorian and NSW Birth registrations) Lucy and her sisters were educated were educated and afforded all the refinements to produce healthy and active mind. They were a family of Australian 'little women'.
Lucy's career as a doctor began on Graduation ( June 1st, 1901) a ceremony presided over by the then Duke and Duchess of Cornwall, when she was the first female resident Medical Officer at the Women's Hospital in Crown street from 1901 to 1902. By May 31st, 1902, she was heading north to be resident Medical Officer at the Children's Hospital, Brisbane.
We get a glimpse of what she was confronted with soon after arriving there in the form of one of the scourges of the time 'ptomaine poisoning'. From the Brisbane Courier of July 5th, 1902, "At the South Brisbane court yesterday, Mr R.D. Neilson J.P, concluded a Magisterial Inquiry into the death of William Holger Ludwig Schipper, aged 12 years, who died at the Children's Hospital June 7th last, and Waldemar George Schipper, aged 5 years, who died in the same institution on the 9th of June last.
Dr. Lucy Edith Gullett, resident medical officer Children's Hospital, deposed that on the 5th the deceased were admitted into the hospital. They were both in a state of weakness when brought in. On the evening of the 5th June she came to the conclusion they were suffering from ptomaine poisoning. Both boys died in the hospital, Wilhelm on the 7th June, and Waldemar on the 9th June. Ptomaine poisoning was caused by the condition set up after consuming decomposed meat or vegetable matter. A decomposed sausage or cooked corned beef, in her opinion, could have caused the poisoning, She did not think that the condensed milk -would have caused so violent an attack. The poison would not have been caused by the cheese. In her opinion the two boys died from ptomaine poisoning."
In 1912 Lucy Gullet was one of the 'spinsters' who purchased a block of land on Sunrise Hill, Palm Beach overlooking Palm Beach Golf Course Reputed to be playing bridge most afternoons at this time, Lucy must have longed for the links and wilds and peace Barranjoey, as it was spelled then. A house was built at 40 Sunrise Road, which still stands as is today, and was sold to Eldred Moser, a wool Merchant, in 1922.
Lucy paid £100 to The Barrenjoey Company in 1912 and received £1025 when she relinquished her 'weekender'

Other records state Eldred Moser bought his house from Dr. Lucy Gullett in 1917 and named it "Four Winds".
He was a foundation member of the
Palm Beach Golf Club
and President of the Surf Life Saving Club from 1933 to 1935.
Mildred Moser kept a daily diary of events, written in a household note-book, which is a family treasure. In it there is a record of the roof blowing off in a storm in 1928, and the decision to re-name the house "Jeeda."- from ''A life Enjoyed'' text - The memoirs of James Russel Shorter.
These weekend idylls were interrupted by Lucy travelling to France during 1915-1916 to serve in the French Red Cross military hospital at Lyons at her own expense.
The rounds of golf she would have played on our local Course. Minnie and Winnie would have accompanied her there, as would others of 'Society' as guests, playing late afternoon bridge her habits would suggest. Palm Beach had become 'the place to be' by the 1920's, sophisticates had moved in among the fishermen and dairy cow herders.
After selling at Palm Beach Lucy became a land owner along the Collaroy-Narrabeen stretch of holiday weekenders.
She also was a lady who gave to others:
A Lady Doctor on Tour.
Among the Mongolia passengers, which left Melbourne this week, was- Dr. Lucy Gullet, a daughter of the late Australian man of letters, Mr. Henry Gullett. Dr. Lucy proposes to take up her profession In one of the hospitals of either Egypt or Malta. Whilst working in Australia she was on the staff of the Children's Hospital In Brisbane, and practised privately both in Bathurst and In the northern suburbs of Sydney. She belongs to a very brainy family, her late parents being both noted Australian journalists. Her mother was one of the first women editors of Victoria, and was the first lady to conduct the Woman's Pages of the 'Australasian.' Dr. Lucy Gullett is accompanied by Miss Constance Carson on her tour, the latter being also determined 'to help in hospital work in the busy East. Through the Eye of a Woman. (1915, November 20). The Mirror of Australia (Sydney, NSW : 1915 - 1917), p. 20. Retrieved from http://nla.gov.au/nla.news-article104643856
By 1921, perhaps an added reason for giving up the property, Dr Gullett, inspired by a visit to a conference at the Queen Victoria Memorial Hospital in Melbourne, managed and run by women, one of only three such in the world when it was opened in 1892, returned to Sydney determined to set up a similar facility, also to be managed and run by women. With Harriet Biffin she founded the NSW Association of Registered Women Doctors and went on to open the 'New Hospital for Women and Children' in Surry Hills. The cost of the property at 11 Lansdowne street… 1000 pounds. In 1921 this became the Rachel Forster Hospital for Women and Children in Redfern, a bastion of women's health.
Women Work for Women: I AM surprised to hear that the committee of the Rachel Forster Hospital for Women and Children have not found a woman architect to design their new hospital for a hundred beds. They are such sticklers for their own sex with twenty-eight visiting women doctors and only three men consultants. Mrs. F. J. Davy ls the president of the committee which is arranging a ball at the Trocadero on June 16 to help finance the new building. Dame Constance D'Arcy and Dr. Lucy Gullett are the medical representatives helping with the arrangements. Intimate Jottings. (1938, May 7). The Australian Women's Weekly (1933 - 1982), p. 23. Retrieved from http://nla.gov.au/nla.news-article5224849
Her championing of women's rights and issues, her kindness to stray animals, her attendance to small details are recorded as, "often bring parcels of groceries to her poorer patients, and it was she who insisted that their hospital Outpatients' Department should be open at night once a week so that working women should not lose a day's pay for attending hospital. She was also a great dog lover and fed stray dogs from all over Kirribilli, where she and her sister lived." (Cohen, L. 1972).
Dr Gullett clearly knew that healing is not just about skills you learn at University. Healing is something that comes from your heart as much as your hands. Healing is something you experience in your connection with the land.
From her Great Uncle, whose blood ran in her veins, to close these snippets of her songs, words that remind us of her days in Palm Beach breezes;
To one who has been long in city pent,
'Tis very sweet to look into the fair
And open face of heaven,—to breathe a prayer
Full in the smile of the blue firmament.
Who is more happy, when, with hearts content,
Fatigued he sinks into some pleasant lair
Of wavy grass, and reads a debonair
And gentle tale of love and languishment?
Returning home at evening, with an ear
Catching the notes of Philomel,—an eye
Watching the sailing cloudlet's bright career,
He mourns that day so soon has glided by:
E'en like the passage of an angel's tear
That falls through the clear ether silently.
John Keats, Sonnet XIV
Further Reading
Cohen, L. 1971. Rachel Forster Hospital, the First 50 years, PDF; (left) supplied by the Elizabeth Bass Collection, Matas Library, New Orleans.
Heritage Impact Statement for Rachel Forster Hospital retrieved from: http://www.planning.nsw.gov.au/asp//pdf/07_0029/HIS.pdf
Supposed poisoning in South Brisbane. (1902, July 5). The Brisbane Courier, QLD (1864-1933), P.7. Retrieved 17th of April, 2011 from; http://nla.gov.au/nla.news-article19203225