July 1 - 7, 2012: Issue 65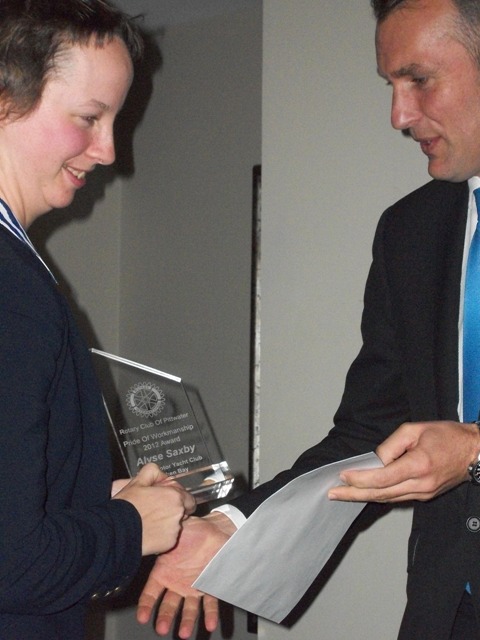 Alyse Saxby, recieving her award from Hon. Rob Stokes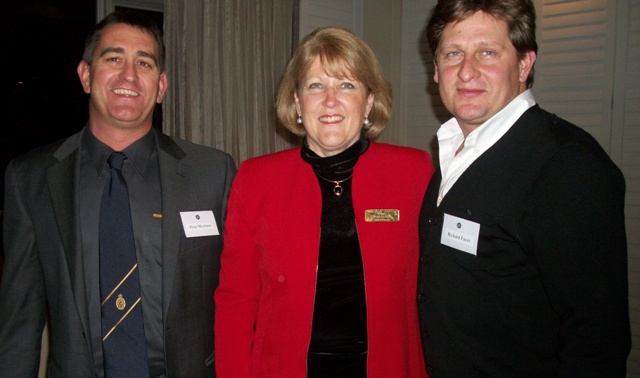 Peter Moxham, Karen Baldwin and Peter Facer of the RMYC, Newport.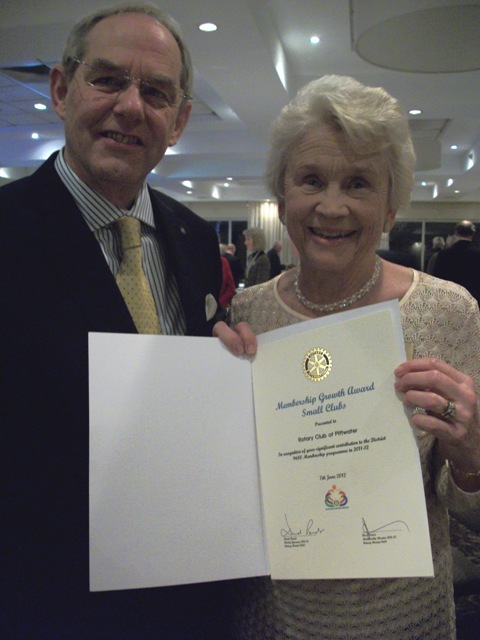 President Hans Carlborg and Noela Elsworth, Membership Director, holding recognition of the Rotary Club of Pittwater's increasing membership. Noela has worked tirelessly in meeting and identifying people who have fellowship and service as their prime aims in ethos and practice. As a result an increase of 40% in membership during the last year has occurred.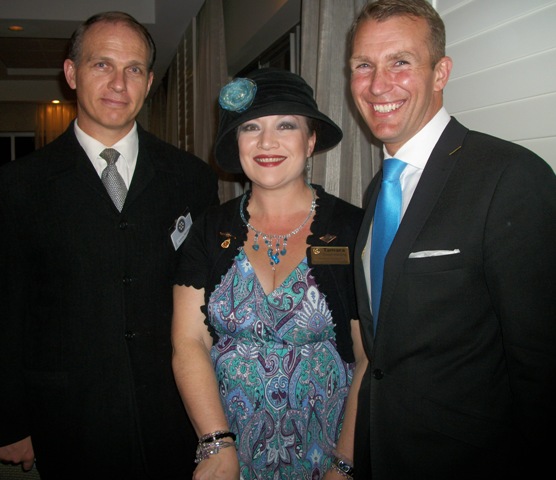 Adrian and Tamara Harding with Hon. Rob Stokes. Tamara has recently become a Rotary Club of Pittwater member.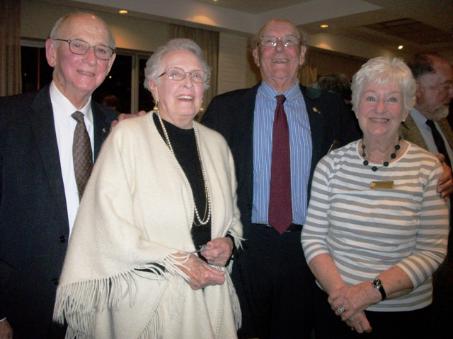 George and Pam Repin with John and Judith Waring. George Repin AM was an active member of Rotary for 50 years – most recently at the Rotary Club of Pittwater. John Waring was recently recognised for over 20 years of Voluntary Service by Pittwater Council. John also serves on numerous other community groups. George Repin was awarded a Member of the Order of Australia (AM) in June 2006 for service to medicine, particularly through the Australian Medical Association, to the development of post graduate education, and to medico-legal and professional organisations.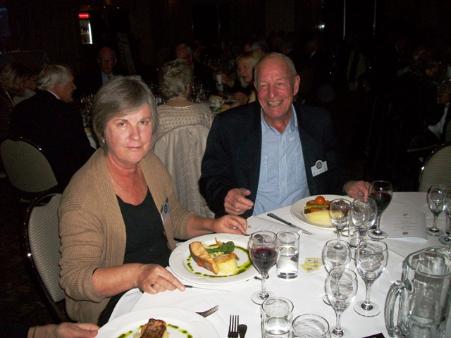 Above: Carole and Eric Martel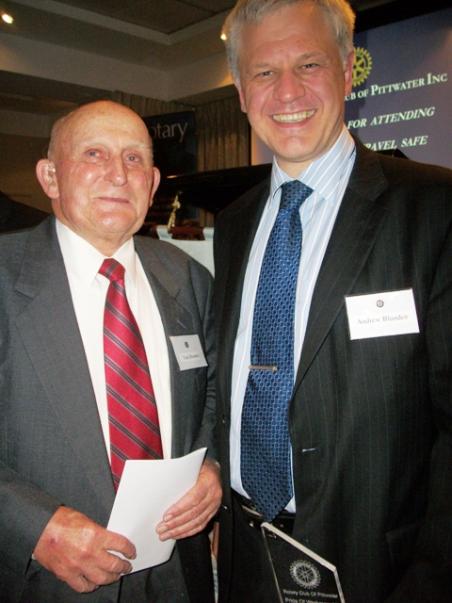 Tom and Andrew Blunden (of PBL), father and son.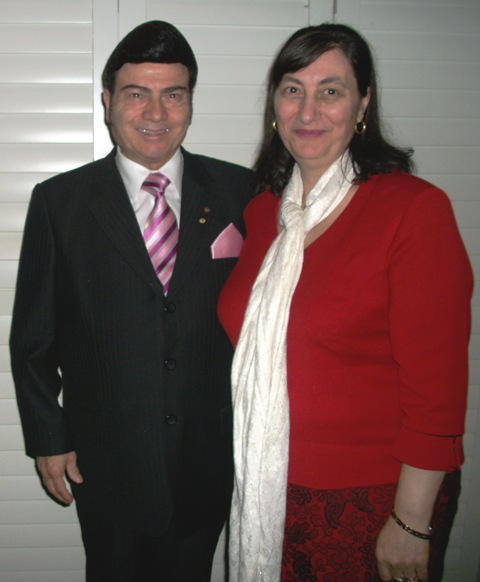 Roy and Josephine Mustaca of Warriewood Cinema Complex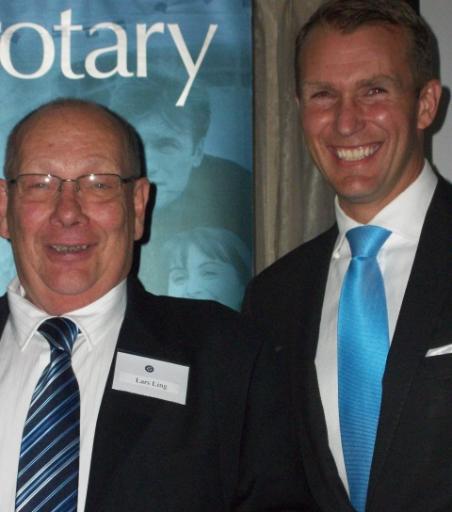 Above: Lars Ling and Hon. Rob Stokes
Rotary Club of Pittwater's 52nd Changeover and 2012 Pride of Workmanship Awards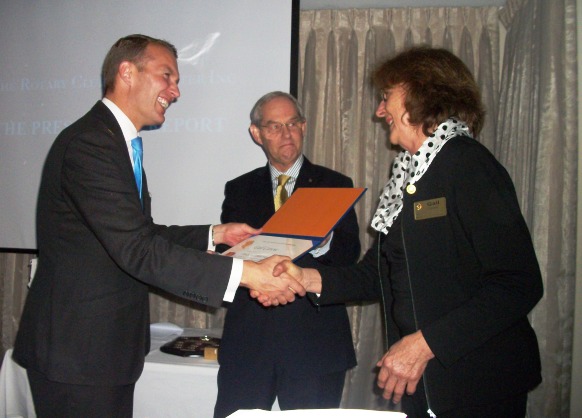 Hon. Rob Stokes presents Gail Carew with Paul Harris Fellowship, (Center) Rotary Club of Pittwater President Hans Carlborg
Gail Carew, project manager for the Rotary Club of Pittwater's Palliative Care project and Rotary's fundraising towards upgrading of the Cora Adcock facility at Mona Vale Hospital, was recognised for her hard work and dedication by a Paul Harris Fellowship Award at Wednesday 27th of June, 2012's annual Changeover and Pride of Workmanship Awards. Gail has brought energy and enthusiasm to assisting the Mona Vale Hospital Auxiliary and the Friends of the Northern Beaches Palliative Care in their own fundraising events, joined in seeking signatures for a petition that was tabled in NSW's Parliament, cut cakes, sold raffle tickets, driven thousands of miles, in short; done everything asked to further this vital project.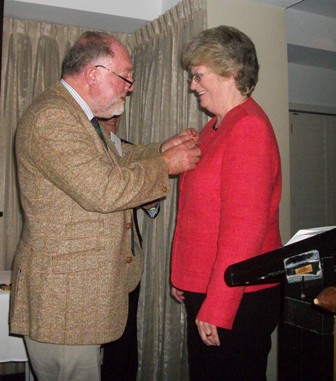 Cr. Harvey Rose, Mayor Of Pittwater, presents Dianne Elliott with her Paul Harris Fellowship recognition
Dianne Elliott also received a Paul Harris Fellowship in recognition of all her work in making the 2011 annual Spring Concert and the Tarrangua Open Day such a success.
From President Hans Carlborg's 2011-2012 Report:
Dianne Elliott has been a wonderful source of inspiration for all of us and a tremendous asset to our key projects/events and especially to our Spring Concerts and the Susan Duncan Open House weekend event.
The Pride of Workmanship Awards form an important part of the annual Changeover Dinner. These awards began in 1975 to encourage pride in personal performance in community service and the workplace and are a way for employers to recognise and acknowledge individuals who are are an outstanding example of this in their vocations and to the wider community. This year nine people received this award.
Bruce Lakin, past president of the Rotary Club of Pittwater, and MC at many Rotary Club of Pittwater events conducted the ceremonies for the evening and introduced the first Awardee for Community Service, Waveney Perman, Honorary Secretary of the Mona Vale Hospital Auxiliary.
Cr. Harvey Rose, Mayor of Pittwater and Waveney Perman
Hon. Robert Stokes, MP for Pittwater and Councillor Harvey Rose, Mayor of Pittwater, presented the awards and certificates to each recipient. A full list of these and a small record of their works is listed below.
The highlights of the evening were seeing these folk recognised and congratulated for their work, sharing beautiful food with good friends and relaxing outside the formal meetings Pittwater Rotary members also attend each second week. Guests and members were treated to eloquent addresses given by Mayor Harvey Rose and Hon. Rob Stokes on the meaning of 'service above self', the Rotary credo, and service to community being an intrinsic quality of Pittwater people. Both gentlemen congratulated the Pride of Workmanship awardees and those who had nominated them on growing the right spirit in all we do every day.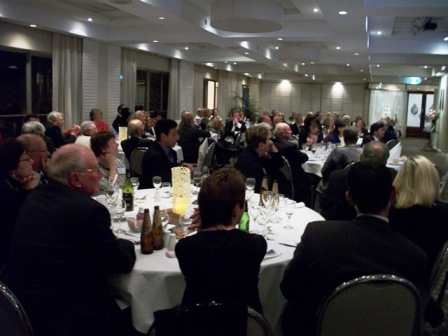 Hon. Rob Stokes also thanked the Rotary Club of Pittwater for their ongoing commitment to the community, citing projects such as the Australia Day breakfast members cook each year, or the Susan Duncan and Bob Story Open Day that the great offshore folk and Pittwater Rotary worked on together that raise funds that are invested back into community, into people, into physical structures and activities. The ongoing commitment of the Rotary Club of Pittwater to raise funds towards an expansion and improvement of the Palliative Care building at Mona Vale Hospital, and the importance of this community project, was emphasised again.
We asked Gail Carew, Director of Pittwater Rotary's Palliative Care project for a response on winning the Paul Harris Fellow for 2012:
Receiving the Rotary Paul Harris Fellow award was both a shock and delight and for a brief moment I was absolutely flabbergasted. However, this award was not achieved by working alone. Many thanks must go to my fellow Rotarians, who worked tirelessly throughout 2011/12 alongside many local community identities, volunteer, service and business groups including:
Pittwater MP, Rob Stokes, the Mona Vale Hospital Auxiliary, Northern Beaches Friends of Palliative Care, Mr. Emile Jansen, Pittwater Architect, who contributed, pro bono, the architectural drawings and plans for the extension of the Palliative Care Centre; Roy and Josephine Mustaca, United Cinemas Warriewood, who contributed the Grand Theatre for the 2011 and the upcoming 2012 Pittwater Rotary Spring Concert; Susan Duncan, Pittwater award winning author and her husband, Bob Story, who invited Pittwater Rotary to partner with them and their off-shore community volunteers to raise very substantial funds at their open house event at Lovett Bay; Also contributors to this event: Penny Gleen, Church Point Ferry Service, HammondCare, the Gone Fishing Gallery, the palliative care medical professional service provider David Cosgrave, MyShuttle Pty.Ltd, Avalon, Kennards Hire, Mona Vale Max Value Pharmacy, Warriewood Square; The Pittwater High School.
Others have made large contributions to this work too; The Rotary Clubs of Terrey Hills and Dee Why/Warringah; The Northern Beaches Zonta Club; Professor D. Neumann, visiting Rotarian from Germany, who gave a fundraising seminar on 'Stress and Illness'; Mr. Stephen Bock, the 61st Mt Everest Summiteer, contributed a speaker package, used to gain substantial funds for the project; Pittwater Business Limited (PBL) donated the proceeds from the December Business Breakfast, Seniors Group, Terrey Hills supplied toys for Rotary P.C's Project fundraising market stalls; Berkelouw Books also donated to the project.
I would like to thank all who have worked with us to raise public awareness, funds and support for our local community Palliative Care Centre. And as a result substantial funds have been raised for the Pittwater Rotary Palliative Care Project - the expansion and improvement of the Palliative Care Centre at Mona Vale's Hospital. This Centre provides professional health care services to people facing life-limiting illnesses and support for their families.
We look forward to maintaining and expanding our relationship-building with the community of Pittwater, which in time may provide further opportunities for service. The Project, for which the award was given, was built on the pillars of Rotary Spirit and community involvement.
Pride of Workmanship and Community Wards 2012 Awardees:
Community Service
Waveney Perman
Nominated by Eileen Gordon, President Mona Vale Hospital Auxiliary. Waveney has been the Honorary Secretary of the Mona Vale Hospital Auxiliary, which has some seventy members, for over four years. There are two fund-raising activities each month plus minute taking for monthly meetings, correspondence and arranging permits from Council and the Department of Health. Waveney also works in the Kisok and assists as a volunteer with Community Aid – all in a quiet unassuming and friendly manner.
Pride of Workmanship
Andrew Blunden
Nominated by Shayna Price, Chairman, Pittwater Business Limited. As co-founder (and Treasurer) of Pittwater Business Ltd six years ago Andrew has worked tirelessly with local businesses and Pittwater Council to help set up strategic plans to ensure that the economic success of Pittwatercan be sustained for future years to come.
Joey Caruso
Nominated by Paul Crowley, Chief Executive Officer, Pittwater RSL Club. Joey has worked at Pittwater RSL for over nineteen years, starting off as an apprentice chef and working his way up to Head Chef due to his dedication and passion for his work. After a change of career with a new role opening up, Joey has been Head Cellarman for four years now and has grown this role to new heights.
Pina Caruso
Nominated by Roy Mustaca, Owner, Opera Investments, Warriwood Cinemas. Pina has been with the company for over ten years and is chef in the Barrocabar. She is the best chef in Australia, and one of the best in the world. She is a wonderful person. She is kind, trustworthy, good with her staff, loves people, loves her cooking and is the very best in food presentation.
Lars Ling
Nominated by Paul Crowley, Chief Executive Officer, Pittwater RSL Club. Lars has been part of the Pittwater RSL team for just over four years, and every day of that time he has espoused a pride in his work to be commended. Officially Lars is our Maintenance Assistant and in house handy man, but his can do approach and ever willingness to help means that he is often called upon to do a variety of tasks around the Club and helps out eagerly.
Peter Moxham
Nominated by Karen Baldwin, General Manager, Royal Motor Yacht Club. As Marina Manager Peter not only has outstanding commitment to his job, but also makes consistent efforts to always improve everything he does. In March 2012 Peter took on the role of co-ordinating a massive simulation of an All Service Fire and Emergency Drill which was conducted at the RMYC and involved all local authorities – Fire, Water Police, Marine Rescue, Ambulance, Paramedics etc. Peter was highly commended by the RMYC Directors and by the Boating Association of Australia and the authorities involved.
Jane Mulroney
Nominated by Paul Reid, Pittwater Council. Jane has a background in Community Services and Social Planning and is employed as the Community Engagement Officer at the Council. Jane is a true professional. She is personable and passionate and role models Council's core values. Jane has shown a skill in facilitating public meetings and has become well respected by community members. She demonstrates great care and empathy in listening to the community's concerns.
Alyce Saxby
Nominated by Richard Facer, Caterer, Royal Motor Yacht Club. Since starting her employment as a waitress six months ago, Alyce has become a most valuable member of the Royal Motor Yacht Club. She never has to be told what to do, she just gets straight into it and works very hard. Alyce very approachable and is always friendly and polite to her fellow staff members and customers. Alyce is also a very competent sailor and has recently won a Gold Medal at the Special Olympics in Athens.
Carrie Towers
Nominated by Penny Gleen, General Manager, Church Point Ferry Service. Carrie initially started at Church Point Ferries as a deckhand, however subsequently she has gone through the arduous task of gaining her Coxswains licence. Her dedication to her studies, and earning enough practical hours, in what is generally a male-oriented career, shows her determination and dedication. Carrie's customer service skills are outstanding – helping those who need it and ensuring decoration and celebration of special events and holidays.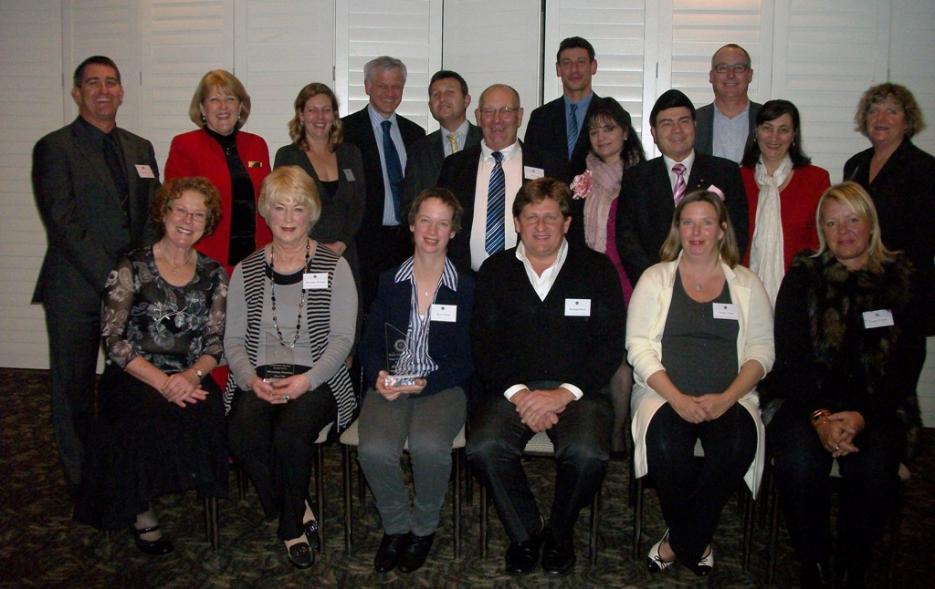 Above: Pride of Workmanship Awardees 2012 and those who nominated them