September 11 - 17, 2011: Issue 23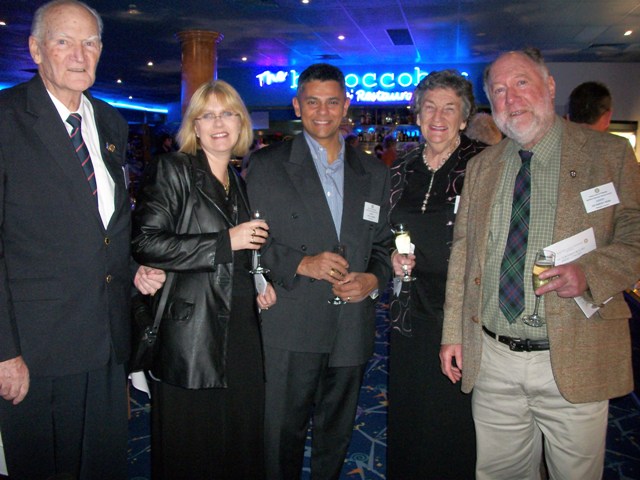 Above: (l to r) John Gordon, Margie and Keith Layman of SignARama, Eileen Gordon and Mayor Harvey Rose.
Below: Roy and Josephine Mustaca, proprietors of Warriewood Cinema Complex.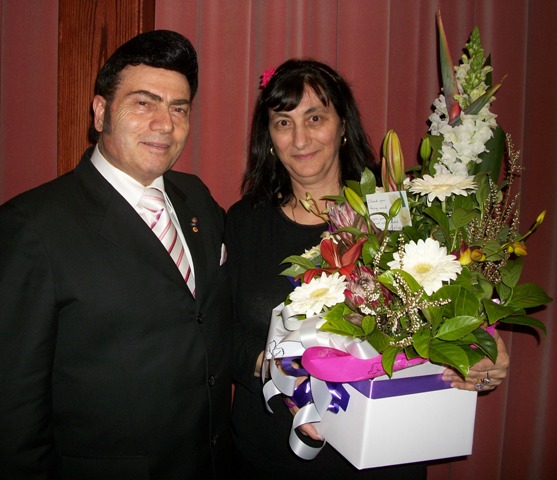 Below: Hon. Bronwyn Bishop, our own George Repin and Jennifer Harris.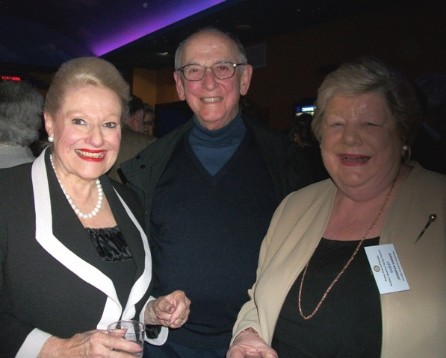 Copyright Pittwater Online News, 2011.
All Rights Reserved.
The Northern Beaches Spring Concert
Wednesday, 7th of September, 2011

The second annual Spring Concert presented by the Rotary Club of Pittwater was held in the Grand Theatre of the Warriewood Cinema Complex on Wednesday evening. The premises, kindly donated for the use of this event by Roy and Josephine Mustaca, hosted 300 guests who were treated to a great programme of music by The Northern Beaches Orchestra. The Poet & Peasant Overture by Franz von Suppe opened the evening and the Radetsky March by Johann Strauss Snr. closed the programme of music, with the audience clapping along. All those asked said the concert was 'fantastic' and they 'thoroughly enjoyed it'.
Each year the Rotary Club of Pittwater identifies a need in the community and seeks to raise awareness and funds to put towards a worthwhile project. This year their focus is on the Palliative Care Centre at Mona Vale Hospital, particularly its expansion and upgrade of facilities. Jo-Ann Steeves, President of the Friends of the Northern Beaches Palliative Care was invited by MC Bruce Lakin to address the crowd before the intermission.
Jo-Ann informed us that the Palliative Care Centre at Mona Vale Hospital has been looking after our community and its families, from Manly to Palm Beach and west to Roseville, for 22 years. During that time thousands of people have been given the very best care available. She spoke of Hospital Auxiliary president Eileen Gordon who fought hard to get back funds raised by community fundraisers and raffles until1996 that had been locked up in a State Government Trust fund and held until recently. The Mona Vale Hospital Auxiliary raised a staggering $150,000 by all their and their volunteers and helpers hard work. Interest accrued by the Trust Fund added to this amount. The same again and then some is needed to complete an extension of the Palliative Care Centre at Mona Vale.
The music played skilfully by the young adults of the Northern Beaches Orchestra attracted an appreciative crowd who bought a lot of tickets. Live and silent auctions of a wide range of items generously donated, from boxing gloves signed by Tony Abbott to holidays both north and south, added more to the aim of the evening. The members of the Rotary Club of Pittwater worked hard to ensure all their guests enjoyed the evening. They served drinks during the interval as Roy Mustaca offered nibblies. The ladies on the silent auction tables were smiling at the end of the evening even though they began their work in the afternoon. It was a wonderful evening that hopefully may galvanise others to do what they can to ensure our Palliative Care remains the very best care we can give.
As Jo-Ann Steeves said in closing, asking people to get involved, to volunteer time, to contribute anything they can in any form they have as skills to create crafts for stalls or by attending functions to raise funds, "Any contribution will make a difference."
More Pictures
Below: Hon. Rob Stokes MP, Karen Baldwin of RMYC and Hans Carlborg, current President of the Rotary Club of Pittwater.