June 4 - 10, 2023: Issue 586
Pittwater MP To Introduce New Stop PEP-11 Bill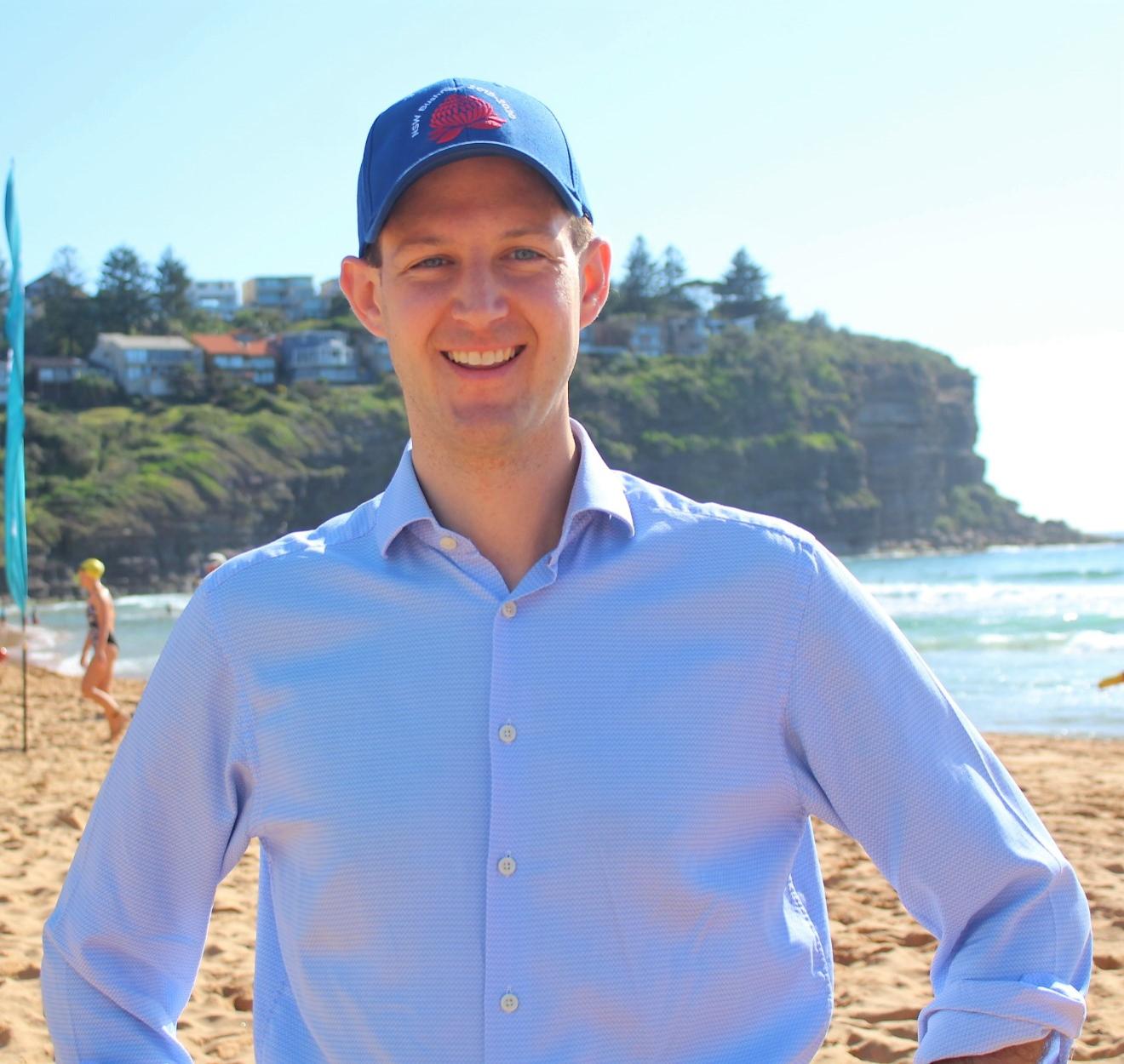 On June 1st 2023 Pittwater MP Rory Amon announced the NSW Coalition will introduce legislation to prevent offshore coal, gas, mineral and petroleum mining and exploration in NSW waters, fulfilling an election commitment and renewing calls for the Federal Labor Government to prevent offshore mining in neighbouring Commonwealth waters.
''The Minerals Legislation Amendment (Offshore Drilling and Associated Infrastructure Prohibition) Bill 2023 will deliver on the Coalition's policy to prevent offshore mining and exploration in NSW waters. '' Mr. Amon said in a statement
"The former NSW Coalition Government was consistently opposed to offshore mining due to the grave concerns we hold about the possible impact on the environment," Opposition Leader Mark Speakman said.
Shadow Environment Minister Kellie Sloane has called on the Labor Government to support the legislation saying "the Coalition will always stand up for the environment and our communities, who have said loud and clear that care deeply about our pristine coastline".
"The NSW and Federal Labor Governments must confirm that they support our ban, otherwise the uncertainty of future offshore exploration and mining will continue to hang over our coastal communities," Ms Sloane said.
Member for Pittwater Rory Amon, who will introduce the Bill in the Parliament, said this fulfils a key election promise and makes it abundantly clear that anyone looking to drill for gas in NSW waters won't have the opportunity.
"Pittwater is just one of many coastal electorates who hold deep concerns about the environmental impact of mining and exploration off our shore," Mr Amon said.
"I made clear prior to the election that this would be a priority of mine, and I am pleased that this is one of my first actions as the Member for Pittwater. This is a strong demonstration that the Coalition will continue to stand up for our communities, and the people of NSW, and act when the Labor Government fails to do so."
To help tackle beach erosion, the proposed legislation will continue to allow mineral exploration or mining in NSW waters for beach nourishment where a clear public benefit can be demonstrated.
The Bill is listed in the Business papers for the next sitting of the NSW Parliament, on June 20th 2023.
(Notice given 1 June 2023—lapses 2 December 2023).
It follows on from a draft Bill that had been planned to be introduced by Independents to the 58th Parliament of New South Wales, as mooted during their own campaigns for election, and that now cancelled stopgap announced by former Prime Minister Scott Morrison, now quashed.
On February 13th 2023 Independent MP for Warringah Zali Steggall re-introduced a bill to ban oil and gas exploration in the 4575 square kilometre offshore area covered by the PEP 11 permit.
A previous iteration of the bill was not voted on by the previous Parliament and expired.
It came just a day before the Federal Court threw out a decision by former prime minister Scott Morrison to refuse to extend the life of the controversial exploration permit.
Warringah MP Zali Steggall rose in Parliament to introduce the new Offshore Petroleum and Greenhouse Gas Storage Amendment (Stop PEP11 and Protect Our Coast) Bill 2023.

Ms Stegall noted the controversial permit came within five kilometres of beaches through the Central Coast to Manly in New South Wales.
"This bill will stop PEP-11 once and for all," Steggall stated.
"It will ensure that no future applications for any reason can be granted by the joint authority or titles administrator for the area covered by PEP-11.
"There is a high likelihood that the proponents of the project will pursue litigation against the government regardless of the final decision by the joint authority," she said.
"This bill provides a very clear and fast resolution to this problem. This bill states there can be no granting of any new licence or extension to an existing licence to extract oil and gas in the PEP-11 area.
"It also prohibits any such licence being granted in the future."
The motion was seconded by fellow Independent Sophie Scamps MP the electorate of Mackellar.
In the lead up to the last federal election current Prime Minister Anthony Albanese told voters "a Labor Government that I lead will rule out PEP-11" and stated;
"our position on PEP-11 is clear, it's a bad idea and only a Labor Government will stop it, no ifs- no buts" and even reiterated to parliament that the project "should be consigned to the dustbin of history, where it belongs. This is a complete no-brainer."

The PEP 11 exploration licence is now back with the joint authority for determination.

Wakehurst MP Michael Regan stated in the NSW Parliament on the same date, June 1st;
''Not only should the PEP 11 exploration licence extension be refused, but all drilling for oil and gas off our coastline should be banned, full stop. It presents too many risks to our marine wildlife, our beaches and our climate. We must protect our coasts from offshore gas drilling and especially protect our food bowl on the Liverpool Plains from gas mining.
We need a gas decarbonisation plan for New South Wales that rapidly reduces demand for gas in our State. For our climate, for our coasts, for our farmland and for our precious water resources, we must stop new gas mining.
Regrettably, there is unfinished business with this PEP 11. My community has spoken, loud and clear, as has everybody from Newcastle to Manly. We have spoken loudly and proudly about this. We will continue to fight it. It is time to end this destructive proposal once and for all.''