November 27 - December 3, 2022: Issue 564
Be The Boss: I Want To Be A Meteorologist
For those of us who are frequently looking up to watch cloud types sail across the channels of the sky or those who check the tides and moon phase to see what swell may be about to roll through, a career in the field of Metrology may be worth looking into.
Meteorologists are scientists who study and predict atmospheric conditions. They also offer advice in natural disaster scenarios and research current and past weather events. Meteorologists usually work in scientific laboratories, although some work in the field, and a few work in broadcasting as weather presenters.
Duties and tasks
Advise governmental and non-profit agencies, as well as private businesses and individuals, on safety during natural disasters.
Forecast both short and long-term weather patterns and changes.
Teach at universities or other higher-education institutions.
Research the physics and dynamics of climate change.
Study the atmosphere to understand weather patterns.
In 2012
Pittwater Online News
ran a
Profile on Mona Vale gentleman David Hanley
who was at that time part of the Australian BOM - there was interesting reading, insights and knowledge through experience shared there. Thank you David!
The Australian Bureau of Metrology offers this information about becoming a Meteorologist.

Graduate Meteorologist
About our Graduate Meteorologist Program
Our Graduate Program pays you to study for a Graduate Diploma in Meteorology
. With our training and support, you will be equipped with the qualification and skills to become the next generation of Meteorologists at the Bureau.
We're the only Australian education provider to offer an internationally recognised Graduate Diploma in Meteorology that meets the World Meteorological Organization standard.
Entering the Graduate Meteorologist Program as a full-time, permanent employee with the Bureau, you'll be paid as you complete the 10-month intensive training course. At the Bureau Meteorological Training Centre in Melbourne, you'll study:
foundations of meteorology
synoptic-scale meteorology
mesoscale meteorology
weather services and procedures.
On successful completion of the training, you will transition into one of our operational centres, developing knowledge as you work with our experts.
A new outlook for your career
Successful graduates will continue on to employment with the Bureau of Meteorology and be placed in a role within a range of industries and sector across the country, these include -
Forecasting and warnings for emergency services
Supporting the Australian Defence Force
Providing services to domestic and international aviation customers
Supporting Australia's Antarctic operations
Providing services to the energy and resource sector
Offering services for the maritime industry
Decision support services to a variety of specialised agencies
Eligibility and entry requirements
Australian citizens must have an undergraduate or postgraduate degree in science, engineering or other field with studies in physics and mathematics from a recognised university or tertiary institution.
Copies of your academic transcripts, must be submitted as part of your online application.
Aboriginal and Torres Strait Islander participation
We offer affirmative measure positions as part of our commitment to Aboriginal and Torres Strait Islander employment outcomes. To discuss your options please
contact us
.
Applications are now closed and will reopen in 2023.
To keep informed of our career opportunities, register to receive our
Job Alert
emails.
Watch our Graduate Meteorologist webinar
During the webinar you will learn about the program, the career outcomes for graduates and what it takes to lodge a successful application. You will also hear from our employees on what a day in the life of a meteorologist is like.
Graduate Diploma of Meteorology
In addition to our Graduate Meteorologist Program, we also offer the Graduate Diploma of Meteorology on a fee-paying basis.
This stand-alone course is only available to students employed by a meteorological agency or another organisation (such as the Royal Australian Navy) or international students employed by their country's meteorological agency. Your employer must pay the course costs.
You can enrol in either the Graduate Diploma of Meteorology (4 units) or the Basic Instruction Package for Meteorologists (the first 3 units of the Graduate Diploma).
The Basic Instruction Package for Meteorologists includes the WMO-recognised qualification for meteorologists and is required by the International Civil Aviation Organization for aviation meteorologists.
The Graduate Diploma covers the above, but also includes an extra unit about weather services and procedures.
Entry requirements for international students
You must be employed by your country's meteorological agency to be eligible. They must pay your course fees and living expenses.
You also must have minimum results on the Test of English as a Foreign Language (TOEFL) or International English Language Testing System (IELTS):
550 for a paper-based TOEFL
213 for a computer based TOEFL
6.5 IELTS
CRICOS Provider 02015K
Graduate Diploma in Meteorology CRICOS Course Code 033984D
Course costs for 2023 are still to be confirmed. Costs from 2022 are listed below.
A$28,700 for the Basic Instruction Package for Meteorologists
A$35,400 for the Graduate Diploma in Meteorology (includes the Basic Instruction Package)
How to apply for the Graduate Diploma of Meteorology
Expressions of interest for the Graduate Diploma of Meteorology can be submitted via email to
SRTP@bom.gov.au
Keep informed of our career opportunities, register to receive our
Job Alert
emails.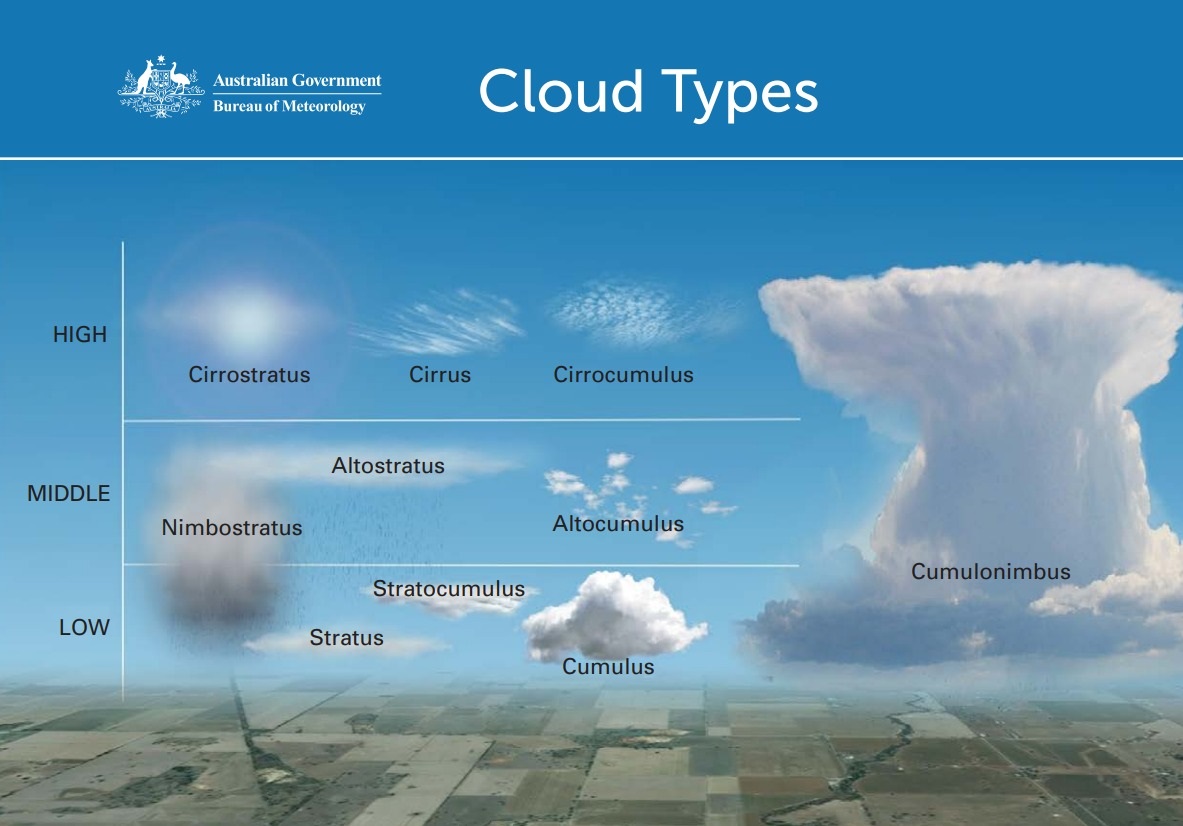 Summer Skills Fee Free Courses
Summer Skills is a fee-free* short course program to support school leavers, aged between 15 – 24 years, obtain job-ready skills over the summer months.
Whether you plan to attend TAFE NSW, university, have a gap year or are still undecided, we have a course that can give you the skills for a brighter future.
Priority industry areas have been identified under Skilling for Recovery and include short courses in Early Childhood Care, Aged Care, Disability, Hospitality, Construction, Agriculture, Business and Administration, IT and Digital, Retail, Transport and Logistics, Manufacturing/Engineering and Sport and Recreation.
For example - starting November 23, 2022 at Ryde: STATEMENT OF ATTAINMENT IN COMMERCIAL COOKERY BASICS
visit: https://www.tafensw.edu.au/course-areas/food-and-hospitality/courses/statement-of-attainment-in-commercial-cookery-basics--SG00007780
Or starting November 24th at Ryde: STATEMENT OF ATTAINMENT IN ESPRESSO COFFEE
Find out more at: https://www.tafensw.edu.au/summer-skills
Also Available: