July 30 - August 5, 2017: Issue 323

Pittwater Calls For Pittwater To Be Restored: We're Not Backing Down - Not Going Away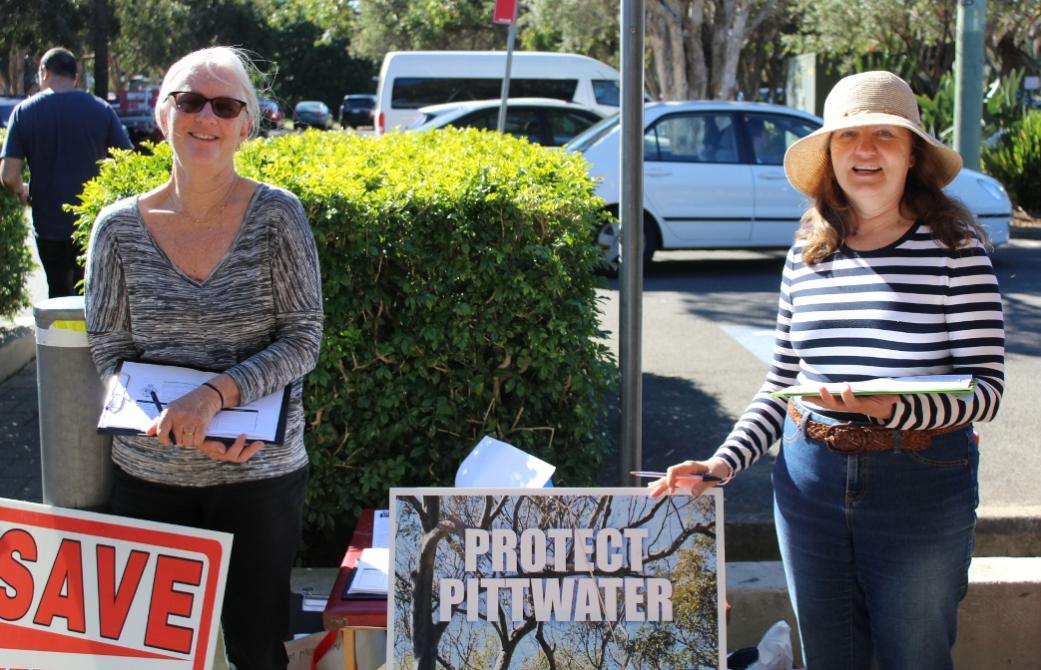 Sacked Pittwater Councillor Sue Young and Protect Pittwater Association Member Miranda Korzy gathering signatures yesterday at Avalon Beach.
In
Issue 260
, published April 24th, 2016, we ran the news that five Pittwater Councillors,
Cr.s Bob Grace, Sue Young, Selena Griffith, Julie Hegarty and Kay Millar,
had voted to support a Motion to commence legal action to Save Pittwater alike that which has successfully retained the councils that this week
received
the news the NSW Government will cease
legal challenges of those councils still fighting against forced amalgamations in courts
.
The passed Motion, 'to immediately institute legal proceedings in the Land and Environment Court with respect to forced amalgamations', put forward by Councillors Grace, Griffith and Young on April 6th, along with a request for an ECM, and not listed until the Council Meeting of the 18th, was overturned at a subsequent ECM, called with less than 24 hours notice and held on Thursday April 21st, during the absence of Councillors Griffith and Hegarty.
Councillor Griffith was overseas meeting a week of work commitments, departing Tuesday afternoon. Councillor Hegarty also left Pittwater on the Tuesday to attend the 2016 Aussies (Australian Surf Life Saving Championships) in Queensland and support her daughter, a competing member in the surf boat arena for Newport SLSC.
The same Tuesday a media report quoted former Pittwater Mayor Townsend as having 'slammed the idea as a waste of money which would cost $60k'.

From Pittwater Council's website – April 21st, 2016 Meeting documents; www.pittwater.nsw.gov.au/council/meetings/council_meetings/council_meetings/2016/21_apr_-_council_meeting
Committee of the Whole Business
COMMITTEE RECOMMENDATION 1.
1. That Council notes its resolution of Monday, 18 April 2016 to immediately institute legal proceedings in the Land and Environment Court with respect to forced amalgamations, on the grounds of:
a) A lack of procedural fairness
b) No full public enquiry
c) Denial of natural justice, and
d) Failure to release the full contents of the State Government's KPMG report, or any other matter that becomes relevant.
2. That Council notes the advice from Council's Legal Representatives that there is no substance to the grounds raised by the Council in its resolution of 18 April 2016.
3. That Council notes the General Manager's Memorandum to Council dated 20 April 2016.
4. That Council no longer seeks to immediately institute legal proceedings as resolved on 18 April 2016.
This Document was available here: pittwater.nsw.gov.au/common/Output/DataworksAccess.aspx?id=t7dw7QfeHlg%253d&ext=docxn
The Agenda – under "Confidential Items", defining why this Meeting was closed to the public (NB: ii: The grounds on which a meeting is closed to the public must be specified in the decision to close the meeting and recorded in the minutes of the meeting.) was here: pittwater.nsw.gov.au/common/Output/DataworksAccess.aspx?id=jW6OI3ejKz8%253d&ext=docx
Councillors Grace and Young, who could attend, voted against the 'Committee's Whole Business' but were obviously outnumbered.
The Councillors applied to have the Motion reinstated at the next Council Meeting they could only to find that:
16 May Council Meeting - CANCELLED
What also ran as part of that week's new service reports, Issue 263, was:

Deputy Mayor of Mosman Council Carolyn Corrigan, a spokesperson for
Save Our Councils Coalition
, stated that on Thursday May 19th groups from Waverly and Woollahra would be picketing Malcolm Turnbull's office, all welcome, that they had commitments to Local Democracy from candidates in his electorate and urged everyone to keep up the pressure.
Mosman's Deputy Mayor said Premier Baird was now 'rubber stamping his own cabinet' as advertisements for the merged councils commenced on Wednesday May 11th, appearing prior to the
Thursday May 12th morning meeting
of the Executive Council (informally and more commonly, the Cabinet of New South Wales) at Government House with His Excellency General The Honourable David Hurley AC DSC, Governor of New South Wales, and prior to the announcement of council dismissals and administrations.

Local Government NSW President Keith Rhoades said on Friday, "We all know the reform process has been one of ever-moving goalposts,"

"Each time councils cleared a barrier - whether it was to prove they were financially fit for the future, to show amalgamations were vehemently opposed by their community, or to submit their own merger proposals - the requirements were hastily changed.

"Promises of no forced amalgamations were broken, the scheduled election date for merged councils has now been pushed back, and financial support for mergers has been cut - so it's past time that the Government live up to its commitments and do what it has told the sector and community it would."
The jubilation expressed for those councils who have won through this week and stayed as they wanted has been met with an equal measure of anger in those communities who reiterated over and over and over they did not wish to be merged with others - especially those, in Pittwater's case, they had finally freed themselves of, after a 20+ year battle, just a few decades prior to May 12th, 2016.
Pittwater community groups, Save Pittwater and the Protect Pittwater Association have quickly called for Pittwater to be demerged in one case and for a plebiscite, restricted to Pittwater residents within the original boundaries of Pittwater Council.
What is most telling is that everywhere the Protect Pittwater Association members stand to gather
petition signatures is that the people in the street are readily doing so. They want Pittwater back along her original boundaries - stating the same message over and over and over again - "we're not standing for this, and we're not going away."
What is clearly apparent is this week's announcements have only strengthened the resolve of our community to have their own day, finally, in court.
Media releases by community groups, NSW Premier and LGNSW regarding this subject and more run HERE.
B-Line Terminating At Newport Won't Work: Community Residents Groups Alternative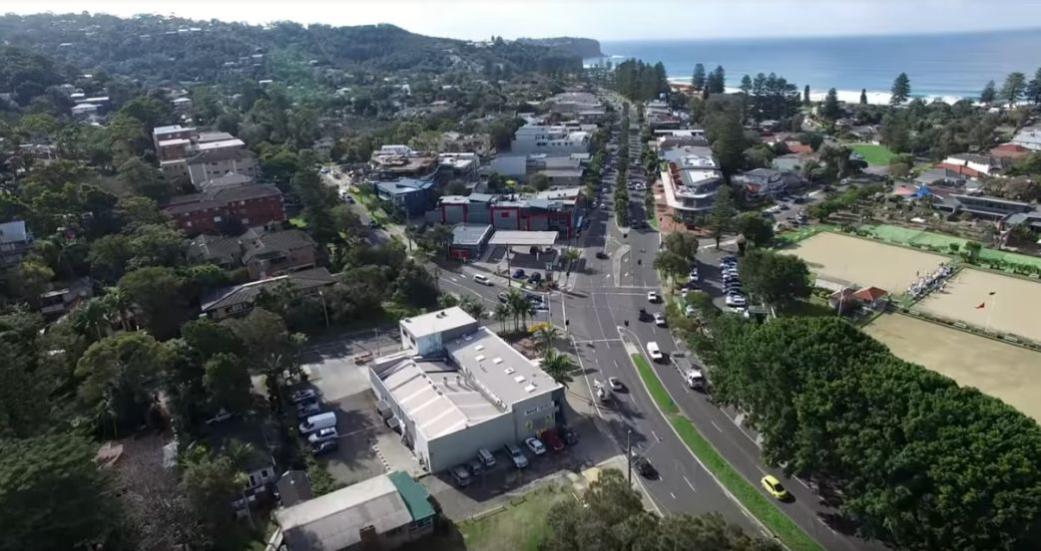 Newport Village - image by John Illingsworth, 2017
From CABPRA (Clareville and Bilgola Plateau Residents Association), NRA (Newport Residents Association), PBWBA (The Palm Beach & Whale Beach Association), and APA (Avalon Preservation Association)
This week the major community groups north of Mona Vale met with the planners of the B-Line to discuss a better public transport solution north of Mona Vale.
"Having the B-Line terminating in Newport won't work for most of us living north of Mona Vale," says David Owen, President of CABPRA (Clareville and Bilgola Plateau Residents Association).
"We could also feel the frustration from the B-Line planners, as it appears their hands are tied to a Newport solution. They have looked at nine ideas for turning the buses in Newport – none seem to work. All are destructive for the village.
"It is clear that the Newport solution is a political idea which makes no sense on so many level. It is obvious that the ramifications hadn't been thought through," Mr Owen adds.
Gavin Butler, President of the Newport Residents Association stated after the meeting,
"The project team offered nothing in the way of addressing the service concerns raised in a joint submission from these community groups. The project team only tried to justify their proposals.
"
They have not finalised a new timetable as yet and

will not seek community feedback before they publish it.
They remain intent on taking the B-Line to Newport.

"
The Project Team attempted to justify their Newport B-Line plans by saying their future demand study for the next 10 years suggested 60% of the demand at Mona Vale would be from the North and 40% from the West. This was a new answer completely at odds with those previously given whereby their initial economic assessment had Mona Vale as the start point.
Points from the Meeting:
The Project Team stated they

intend to dedicate up to 70 car spaces at the Newport Surf Club as permanent commuter spots

but did not define how that would work
The

Project Team

defined a bus 'Terminus' as where a service finishes or commence from (and where staff can take a break)
The

Project Team

are still looking at 9 different terminus options at Newport including the streets to the west of Barrenjoey Road
The

Project Team

have no knowledge of the Mona Vale depot ever being considered as a terminus/commuter parking station
The

Project Team

confirmed that there would be no through city services covering the 'Newport Loop' during peak hours

(there are currently 14 between 6 and 8am weekdays).
" In summary Tspt. for NSW have made up their minds about the proposed service schedule they have come up with and are not prepared to deviate. They have not disclosed the Opal data they say are driving their decisions, to validate their position.
" With regard to the effect of the B-Line terminus at Newport we have no further detail to be able to assess the real impact and so at this stage it remains a real concern regarding the impact on the Surf Club Carpark and/or the residential streets around Newport." Mr Butler said.
Richard West AM, President of the
Palm Beach & Whale Beach Association reiterated his earlier statement of plans to cut L90 services.
"It is of particular concern that after 3 p.m. commuters will have to change to the proposed new '199' from Manly. This will add at least half an hour to the already longest commuter bus run in Sydney. If this proposal is followed, the government will be spending half a billion dollars on a service which will be worse than the current one for Newport, Avalon, Palm Beach and Whale Beach residents.
" We expect a better express service to town at all times. The Peninsula ends at Palm Beach, not at Newport or Mona Vale. "
The community groups solution plus more
HERE
2017 Pittwater Community Service Award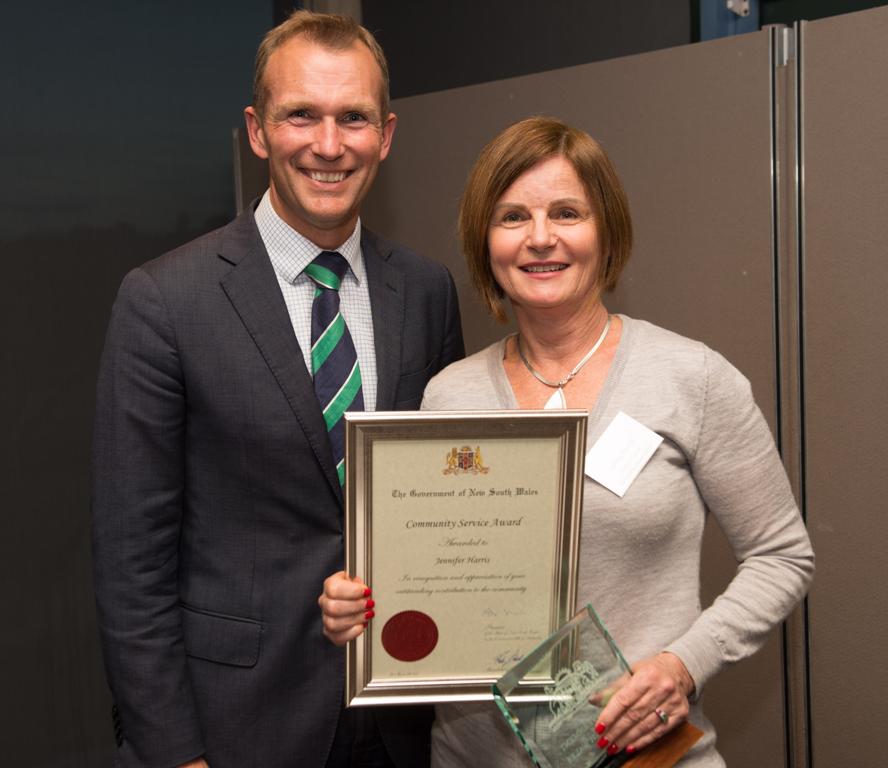 The Hon. Rob Stokes, MP for Pittwater with Jenny Harris - photo by Michael Mannington, Volunteer Photography.
Thursday, 27th of July, 2017
Member for Pittwater Rob Stokes today announced environmental and heritage advocate Jenny Harris as the recipient of the NSW Government's 2017 Pittwater Community Service Award.
The award was presented at a community leader's reception at Mona Vale Golf Club and recognises outstanding voluntary service to the Pittwater community.
Jenny is actively involved in a variety of community groups including the Duffys Forest Residents Association, Friends of Narrabeen Lagoon Catchment and the Duffys Forest Rural Fire Service. Jenny was also integral in the recent listing of Waratah Park, the home of Skippy the Bush Kangaroo, on the State Heritage Register and coordinates regular bush regeneration events to help ensure this significant area of our community is preserved for future generations.
"Jenny has an amazing passion for our community, our environment and our local heritage," Rob Stokes said today.
"I'm continually impressed by the diversity of community initiatives and projects that Jenny is actively involved with.
"Jenny typifies many of our wonderful community volunteers who do an enormous amount of work behind the scenes – but seek no gratitude or recognition for their efforts.
"Without people such as Jenny who are willing to do the hard work and complete the mundane but necessary tasks – many of the opportunities we often take for granted simply wouldn't be possible.
"The natural areas surrounding Narrabeen Lagoon and Waratah Park help define our community and Jenny's ongoing efforts have contributed to their formal protection over recent years.
"Jenny has also worked closely with other local groups and associations to provide advice on projects, fundraising opportunities and awareness strategies.
"I'm delighted the NSW Government is recognising Jenny's contribution to our community with this very fitting award," Rob Stokes said.
Mermaids Of Palm Beach Ready To Rock And Roll In 2017 Belmore To Buffalo Creek Variety - The Children's Charity Bash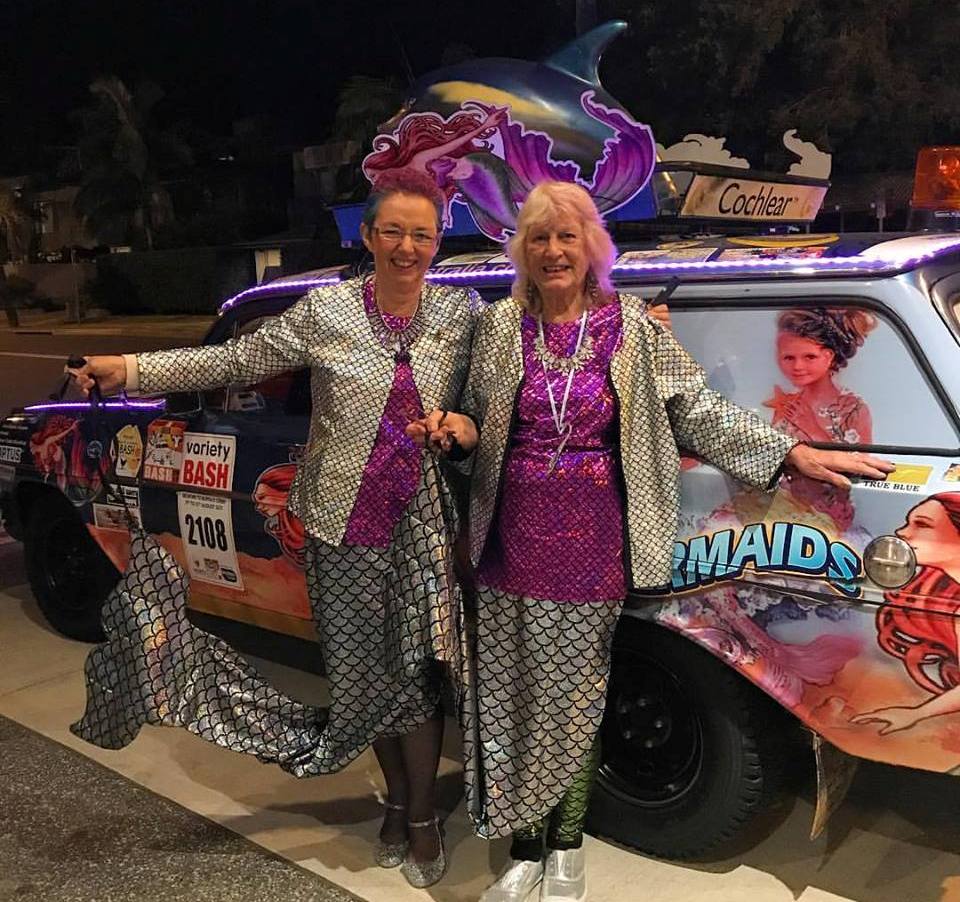 Beryl Driver, and Elyse Cole in Elyse's 2017 Mermaids of Palm Beach created costumes -
Viktorija McDonell had transport problems and didn't arrive until later on - which won't happen on the road of course! Photo courtesy Sallymae Bailey.
On Monday July 24th the Mermaids of Palm Beach hosted their annual fundraising dinner to Club Palm Beach (Palm Beach RSL) with attendees raving about what a great night the ladies put on again this year.
"One of the best nights ever had." seems to be the general consensus of guests.
The food was excellent, red and white Variety Balloons complemented the red and white cloths laid on by the club and set the scene for a party which this year included what Beryl dubs 'Wine Bowls' - not, this was not about a receptacle for placing fruit punch in...
The 2017 B to B Bash commences this coming Thursday, August the 3rd , with Channel 7's Sunrise weather crosses coming from the start. Tune in and watch out for Beryl, who should be on around the 8 a.m. cross.
2017 marks Beryl's 19th Bash and she's determined to make it 20 – no mean feat for someone 84 years young.
Retracing Governor Phillip's Footsteps Around Pittwater:
The Mystery Of The Cove On The East Side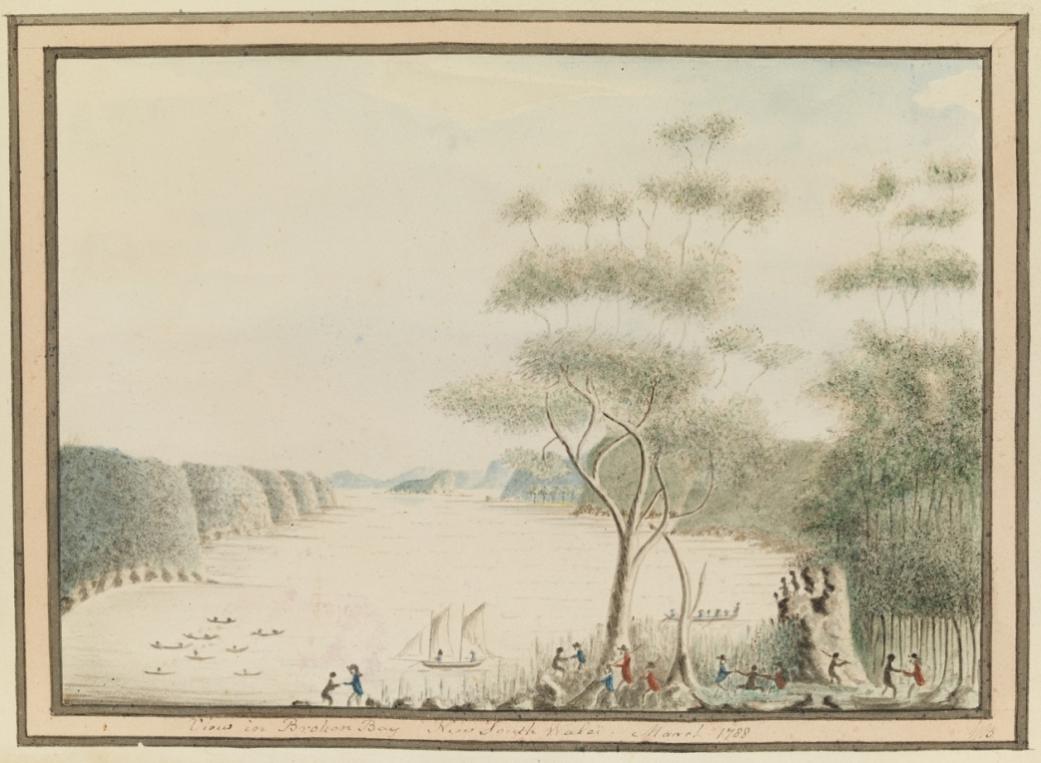 '
View in Broken Bay New South Wales. March 1788
' by
Lieutenant William Bradley.
Courtesy Mitchell Library, State Library of New South Wales. IE number: IE1113857. This is the earliest European depiction of Pittwater.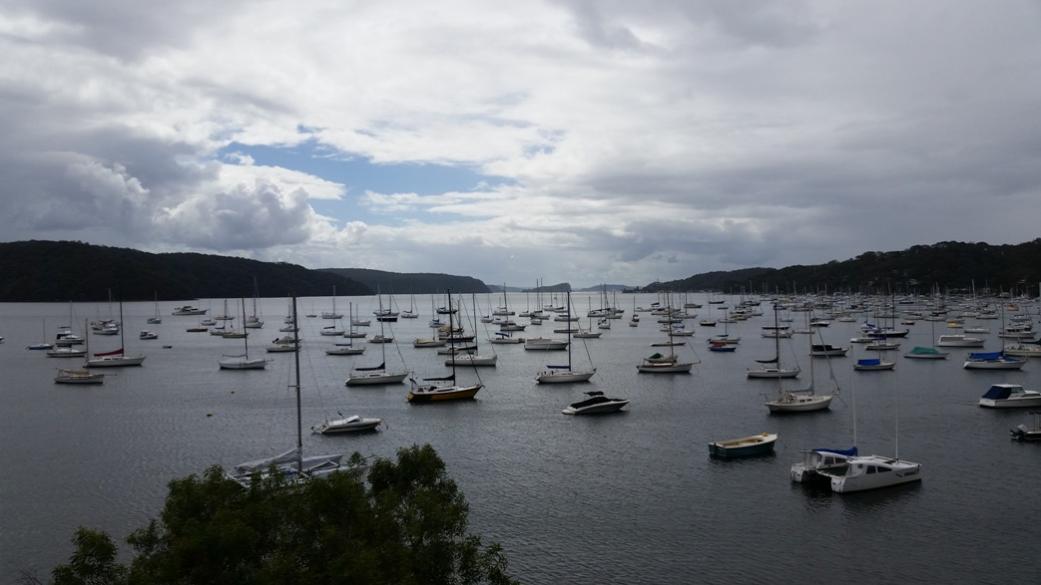 The scene today taken from the vantage point from which Bradley drew his sketch and under similar weather conditions. Note that the photograph does not clearly show the land features deliberately highlighted in Bradley's sketch.
Retracing Governor Phillip's Footsteps Around Pittwater:
The Mystery Of The Cove On The East Side

By Roger Sayers and Geoff Searl
A sentence in Lieutenant William Bradley's journal for 6 March 1788 intrigued us when we were doing research for our
first expedition
to retrace Governor Phillip's 'footsteps' around Pittwater:
We stop'd in a Cove on the E.t. side about 3 Miles up...
[iv.]
Governor Phillip, Lieutenant William Bradley and a party of sailors and marines explored Broken Bay from 2 to 9 March 1788 in search of potentially suitable places to grow food, vital for the newly established colony at Sydney Cove. Phillip's journey included the first European exploration of Pittwater and the first recorded encounters with local aborigines.
We thought Bradley's reference to a cove on the east side of Pittwater must mean Careel Bay. It seemed strange we hadn't heard of Phillip landing at Careel Bay before, so we decided we'd investigate further.
[v.]
We explored possible sites in Careel Bay where Phillip might have landed, based on the information in Bradley's journal. Soon, however, we began to have doubts about Careel Bay being Bradley's
Cove
. But if it wasn't Careel Bay, then where could Bradley have meant?
Further investigation more often than not led to more questions, but we now believe we've solved this little mystery and identified the cove, the second location in Pittwater where Governor Phillip is recorded to have come ashore and met local aborigines.
NSW Governor Launches New Name For Easy Transport As
'Easylink' -
Transport With Care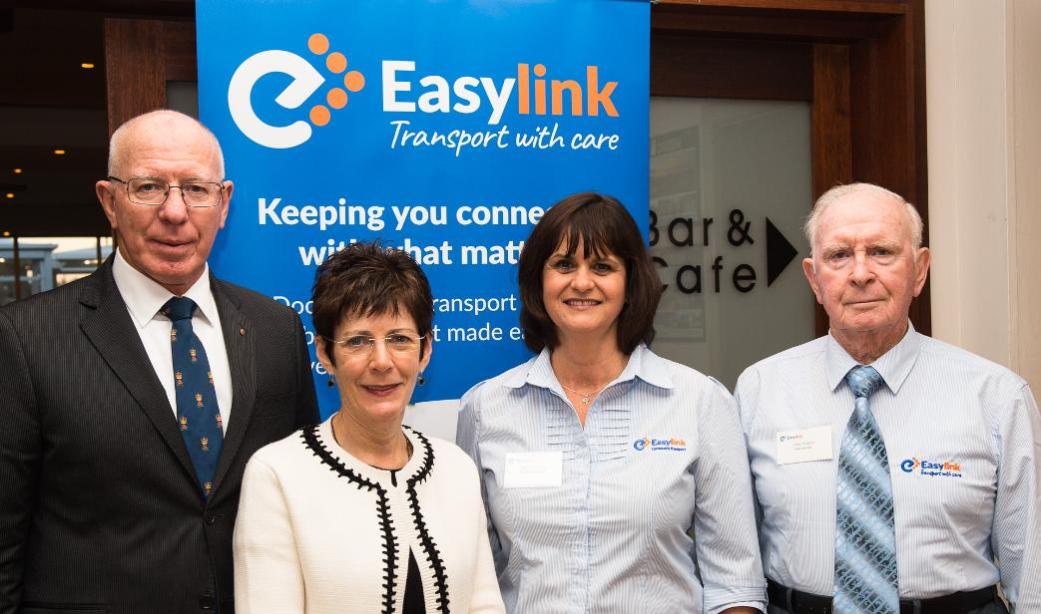 His Excellency General The Honourable David Hurley AC DSC (Ret'd), Governor of New South Wales,
Mrs Hurley, Angela Doolan CEO of Easylink, John White, Chairman of Easylink - photo by
Michael Mannington, Volunteer Photography.
Local community transport providers, Easy Transport, have relaunched as 'Easylink', and revealed recent research showing their positive social impact for thousands of northern beaches residents, with the help of the NSW Governor, their volunteers and customers.
His Excellency the Governor congratulated Easylink on the launch as an opportunity to build on their mission of empowering older people, people with disability and other disadvantaged residents through

'transport with care.'
"… it is important that everyone has the opportunity to be mobile, to stay connected with friends, families and essential services, and enjoy quality of life," said His Excellency, who is patron of the NSW community transport peak body.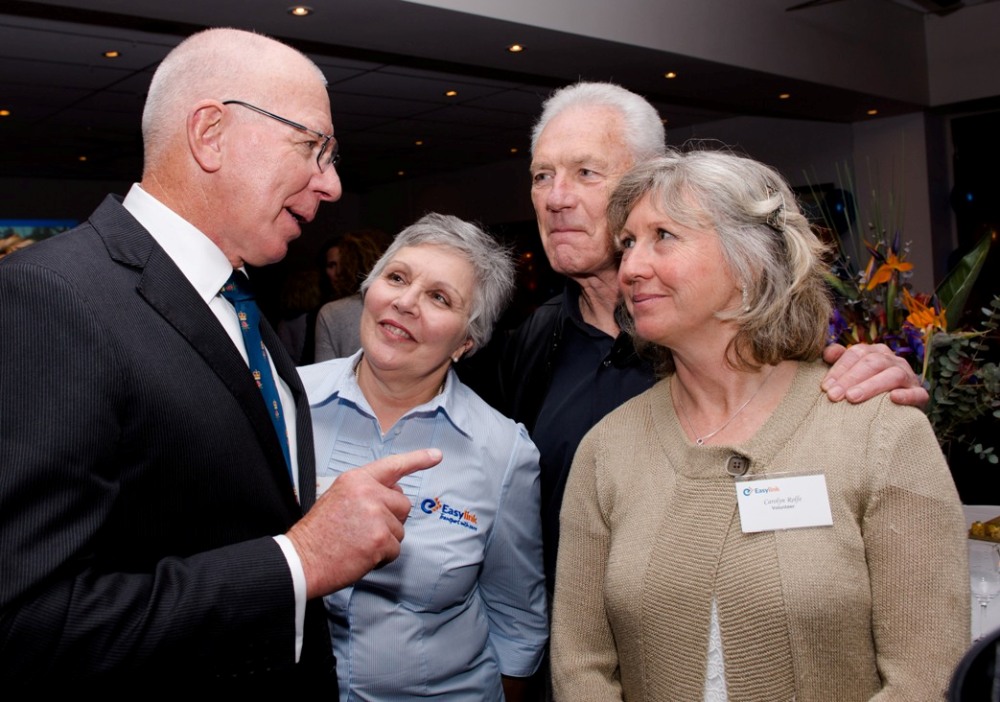 His Excellency General The Honourable David Hurley AC DSC (Ret'd), Governor of New South Wales, with
Margaret Hardy, (Easylink board member), Kerry Sullivan, volunteer driver & Carolyn Smith, volunteer receptionist
Easylink General Manager, Angela Doolan, said the recent research showed the service helps their 4,000 northern beaches customers maintain their social connectedness, which is strongly linked to better health outcomes and longevity.
"The power of transport for wellbeing can't be underestimated," said Ms Doolan.
"An important consideration in choosing a new name was that Easylink provides more than 'just transport' – the care and social outings we offer, on top of essential transport, are vital for increasing social connection, while helping people live in their own homes.
"We chose Easylink Community Services Limited (our legal name) to open the possibilities for doing more than transport and working further afield than the northern beaches.
Twelve Racers Ready For The 2017 Youth Match Racing World Championship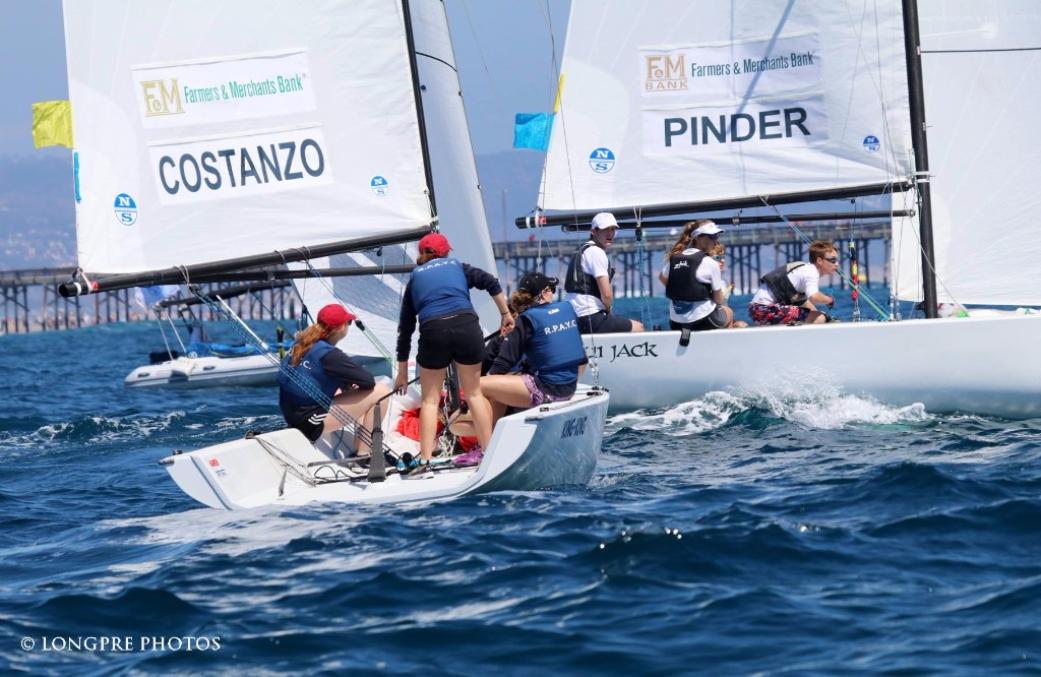 RPAYC Youth Development Team of Clare Costanzo, Jess Angus, Emma May and Hannah Lanz supported by coach Tom Spithill have just finished the Governors Cup Youth Match Racing Championship at Balboa Yacht Club in Newport Beach California and will compete in the 2017 Youth Match Racing World Championship, commencing July 31st.
Friday 28 July 2017
Twelve of the best youth match racers will race out of the Balboa Yacht Club from 31 July to 5 August at the 2017 Youth Match Racing World Championship.
The Championship brings together the best youth match racers from around the world, acknowledging their skills and offering a pathway to senior match racing competition.
In its fourth year, the Youth Match Racing Worlds has provided a pathway for the best young match racers to test themselves against the best in their age group. Joakim Aschenbrenner (DEN) claimed the inaugural title in 2014, followed by Sam Gilmour (AUS) in 2015 and Will Dargaville (AUS) in 2016.
The 2017 Worlds features a record number of participating countries including two skippers from each of the USA, New Zealand, and Australia, and one each from the Great Britain, France, Switzerland, Italy, Sweden and Denmark.
Furthermore, the 2017 edition will welcome two all-female crews with Clare Costanzo leading an Australian team, and Johanna Berqvist heading up a Swedish entry.
Australia's Harry Price will come into the event tagged as favourite.
The young Australian is World #6 in the World Sailing Open Match Racing Rankings following several exceptional performances at Grade 2 and 3 events over the last 24-months.
Price finished as runner-up at the 2016 Youth Match Racings Worlds in Noumeau, New Caledonia and with experience of racing out of the Balboa Yacht Club, he'll be gunning for top spot in 2017. Price claimed the honours at the 2015 Governor's Cup, an International Youth Match Racing Regatta that is the oldest youth match racing event in the world, hosted by Balboa Yacht Club since 1967.
The Governor's Cup celebrated its 50th Anniversary in July 2016 and in honour of that milestone, the Club's members and friends funded the design and construction of 12 new "Governor's Cup 22's" which will be used at the Youth Match Racing Worlds.
Apart from Price, there are no further returnees from the 2016 Youth Match Racing Worlds.
More about the 2017 Governor's Cup and the 2017 Youth Worlds by Daniel Smith, World Sailing and Tom Spithill, RPAYC Coach
HERE
Winter In Pittwater 2017: Reflected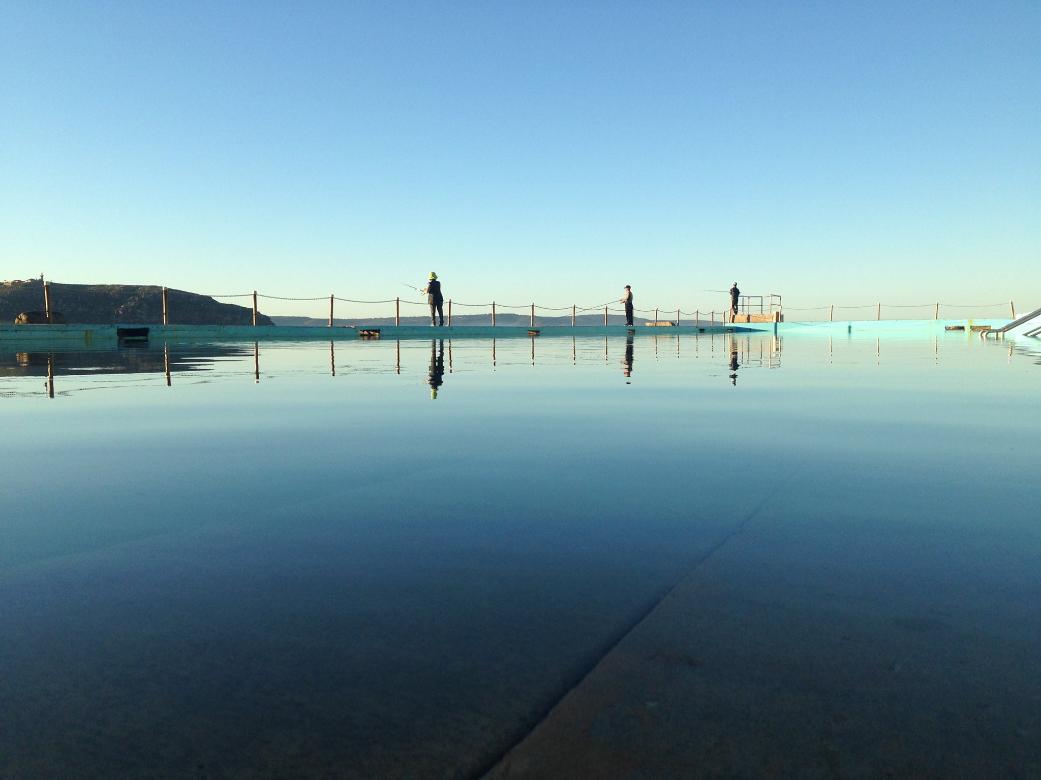 Winter Reflection by Adriaan van der Wallen, July 24th, 2017
Most people know Adriaan van der Wallen as a great surfer on short or long boards or logs, or even one of his numerous collectors boards inherited from legends such as Midget Farrelly or Jack McCoy, or as the gentleman who teaches their Nippers as a Member of Avalon Beach SLSC or a part of the Masters Team at Palm Beach SLSC, or as the teacher who educates their children.
Others will have seen his great photographic skills featured here as one of our regular contributors.
A brilliant photographer who likes the shots that capture 'energy, fire and life' or those beautiful 'quiet reflections' of this place, we've finally convinced him to share some of his favourites and own up to being an Artist too when exercising his capacity to capture the essence of here - or anything he turns his eye to for that matter.