July 30 - August 5, 2017: Issue 323
NSW Governor launches new name for Easy Transport as 'Easylink'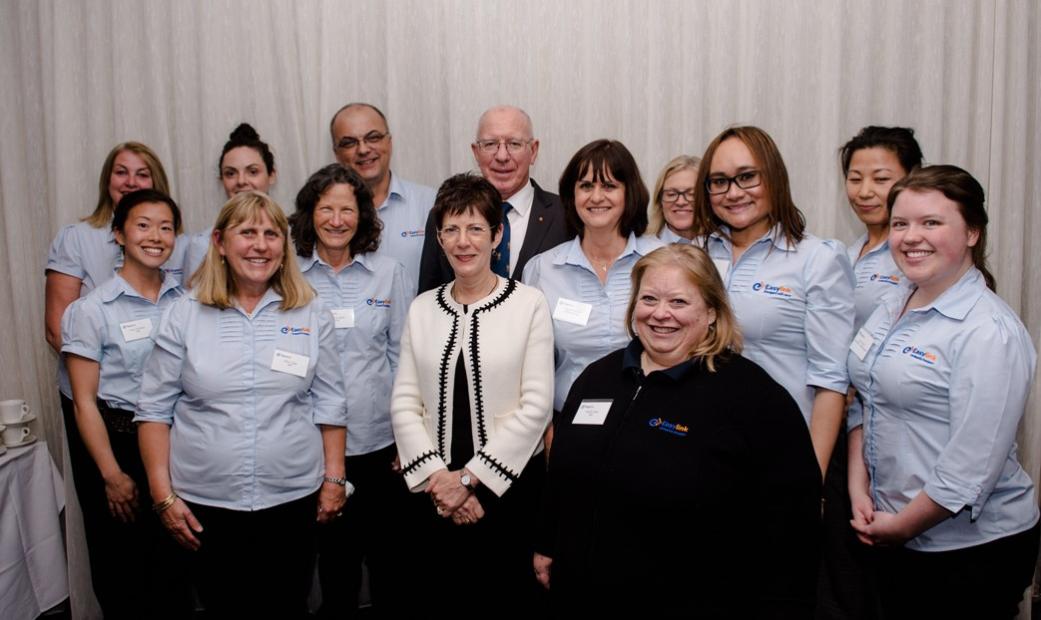 His Excellency General The Honourable David Hurley AC DSC (Ret'd), Governor of New South Wales, and Mrs. Hurley with Easylink staff. Photo by Volunteer Photography.
NSW Governor launches new name for northern beaches community transport provider
Thursday 27 July 2017
Local community transport providers, Easy Transport, have relaunched as 'Easylink', and revealed recent research showing their positive social impact for thousands of northern beaches residents, with the help of the NSW Governor, their volunteers and customers.
His Excellency the Governor congratulated Easylink on the launch as an opportunity to build on their mission of empowering older people, people with disability and other disadvantaged residents through 'transport with care.'
"… it is important that everyone has the opportunity to be mobile, to stay connected with friends, families and essential services, and enjoy quality of life," said His Excellency, who is patron of the NSW community transport peak body.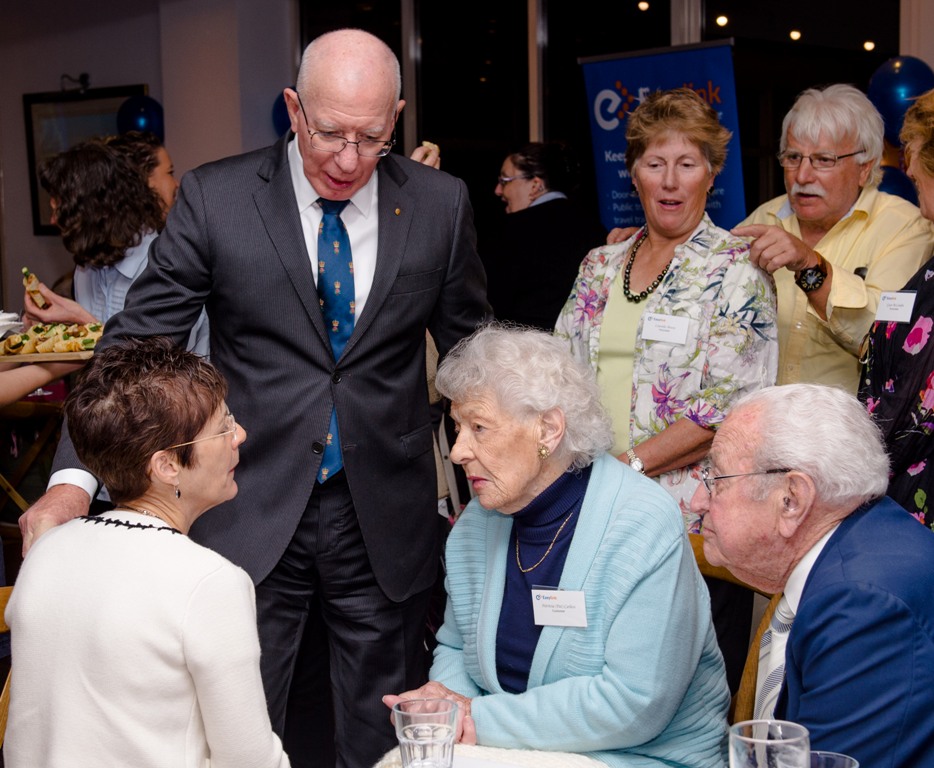 Mrs Hurley,
His Excellency General The Honourable David Hurley AC DSC (Ret'd), Governor of New South Wales, with
volunteers Laurelei Moore and Tony Juras (at back) and customers Patricia an Noel Carless at front.
Easylink General Manager, Angela Doolan, said the recent research showed the service helps their 4,000 northern beaches customers maintain their social connectedness, which is strongly linked to better health outcomes and longevity.
"The power of transport for wellbeing can't be underestimated," said Ms Doolan.
"An important consideration in choosing a new name was that Easylink provides more than 'just transport' – the care and social outings we offer, on top of essential transport, are vital for increasing social connection, while helping people live in their own homes.
"We chose Easylink Community Services Limited (our legal name) to open the possibilities for doing more than transport and working further afield than the northern beaches.
"As we prepare for a competitive market place, reduced block funding from government, more consumer choice and control, we want to be the provider of choice.
"With the northern beaches population ageing, we believe there is an important role for organisations that put people before profits," said Ms Doolan.
Easylink is a not-for-profit community organisation on a mission to keep people connected to what matters – through affordable and accessible transport solutions.
First established in 1982 on Sydney's northern beaches, we understand the importance of getting out and about for independence and wellbeing.
If you, or someone you know, have difficulty using public transport on the northern beaches or in northern Sydney, we're here to help.
With over 100 passionate volunteers and experienced staff, over 2000 people use our trusted services each year.
Our services
Individual door-to-door transport




Group social outings and mystery drives




Group shopping trips




Shuttle buses




Public transport travel training




Vehicle hire.



More information at: www.easylink.com.au or Phone: 9919 0700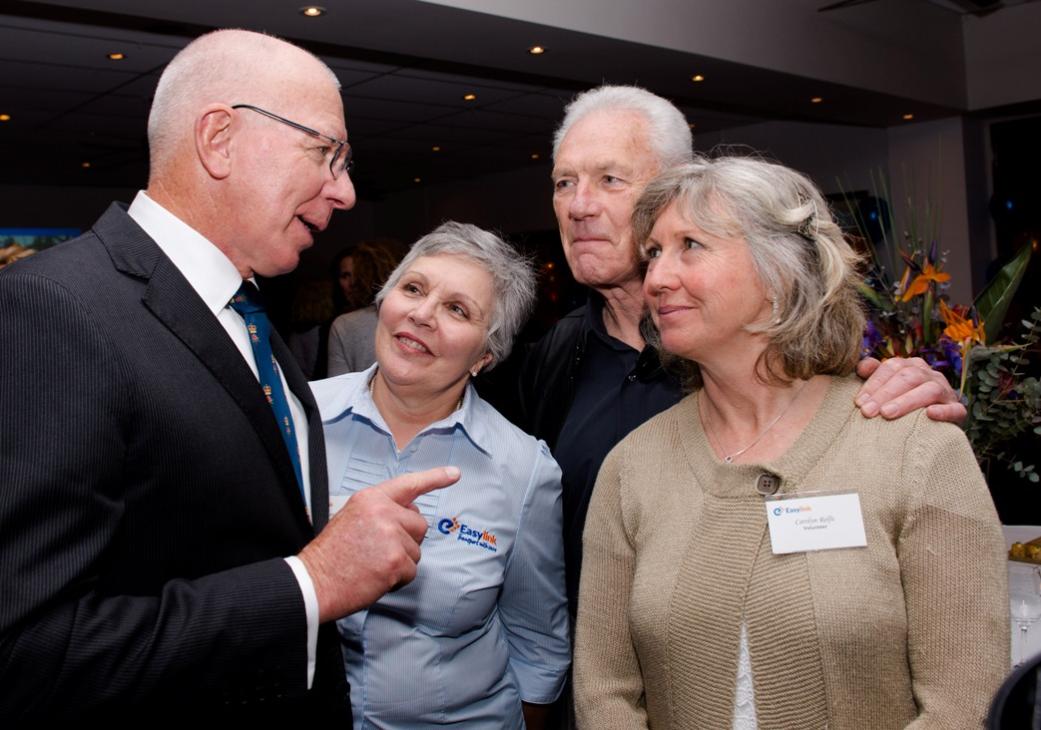 His Excellency General The Honourable David Hurley AC DSC (Ret'd), Governor of New South Wales, with Margaret Hardy, (Easylink board member), Kerry Sullivan, volunteer driver & Carolyn Smith, volunteer receptionist - photo by Volunteer Photography
The power of transport for wellbeing
Published on 24 Jul 2017 by Easylink - transport with care
The Carlesses (yes, that's their real name) share their experience using community transport and how it enriches their lives.

Photos by Volunteer Photography, 2017.