May 28 - June 3, 2017: Issue 314

Avalon Soccer Club Ready To Send 7th Under 16' Womens Team To Vanuatu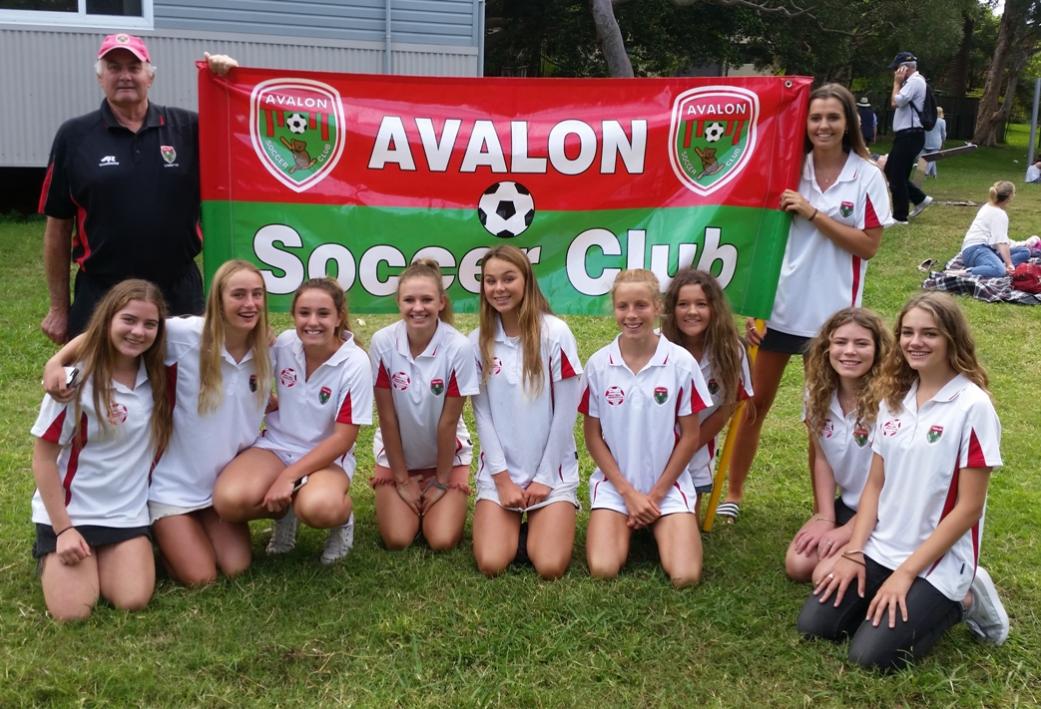 Roland Luke with the Vanuatu bound Avalon Soccer Club team – photo courtesy Vince Simonetti
Avalon Soccer Club's under 16 womens team will travel to Vanuatu on Thursday 29th June to:
Promote women's soccer in Vanuatu and Avalon Soccer Club

Give young women an international sporting opportunity

Provide an opportunity for young women to help local communities by running coaching clinics and donating equipment
The 18 Avalon girls will have a challenging game against the Vanuatu National Under 16 Womens team. While they haven't competed on an international level before, they are expecting to be competitive. The Avalon girls are currently leading their MWFA Division 1 competition and last weekend they beat Mount Colah 4:0 to progress to Round 3 of the Football NSW State Cup. In previous years they have been crowned MWFA age champions and competed in the Football NSW Champion of Champions tournament.
As well as playing the national team, the girls will play friendly games against Epule Village School, Manua College and select girls from the Luganville team on Santo Island. Most of the girls in these teams will play without boots or shin pads.
This will be the 7th team that Avalon Soccer Club has sent over, continuing a community relationship that has grown strong between these two places through their love of sport and in particular, football.
America's Cup 2017: Australian Sailors And Technicians Are Part Of Every Team
The America's Cup 2017 commenced qualifying rounds on Saturday May 27th (Sunday 3 a.m. in Australia). The 35th America's Cup has sailors from Pittwater among the Teams in James Spithill as Skipper-Helmsman for the Oracle USA Team, and Jason Waterhouse as a Wing Trimmer / Grinder on SoftBank Team Japan. Pittwater is also there when you take into account RPAYC's multiple World Champion Iain Murray AM is Regatta Director.
If you want to play spot the Australian it won't be too hard as New South Welshmen, Victorians and West Australians outnumber all other nationalities among crews members and support experts dockside. Lake Macquarie's Nathan Outteridge is Skipper-Helmsman for Team Artemis (Sweden) while Glenn Ashby is Skipper/Wing Trimmer for the Emirates Team (New Zealand). In Nathan there's another Pittwater connection as his sister Haylee sails with Pittwater's Nina Curtis, this pair already in training and working towards a possible place in the team for the Tokyo 2020 Olympics.
With Australian Ken McAlpine as Chief Measurer, and Australians part of every Team whether on or off the water, you begin to understand just how strong Australian sailors are and how many of these elite sportsmen have a connection with Pittwater, which is clearly one of the founding grounds for excellence in sailing.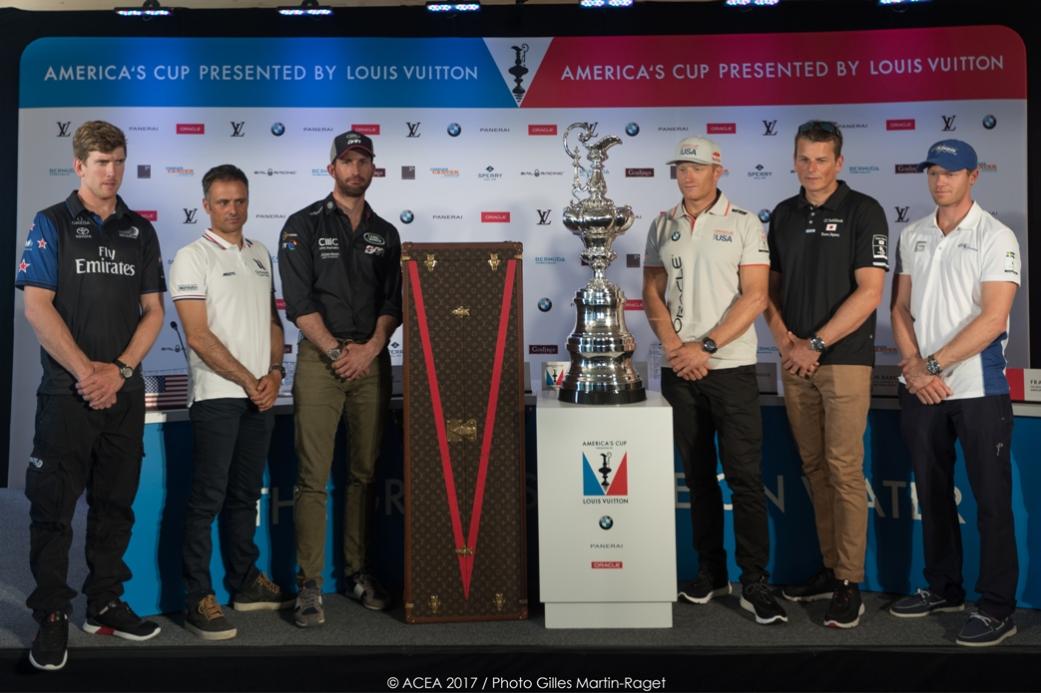 America's Cup 2017 Helmsmen - Skippers : 50% Australian.
Protect Pittwater Pledges Page Launch This Week: Organisers Need Community Support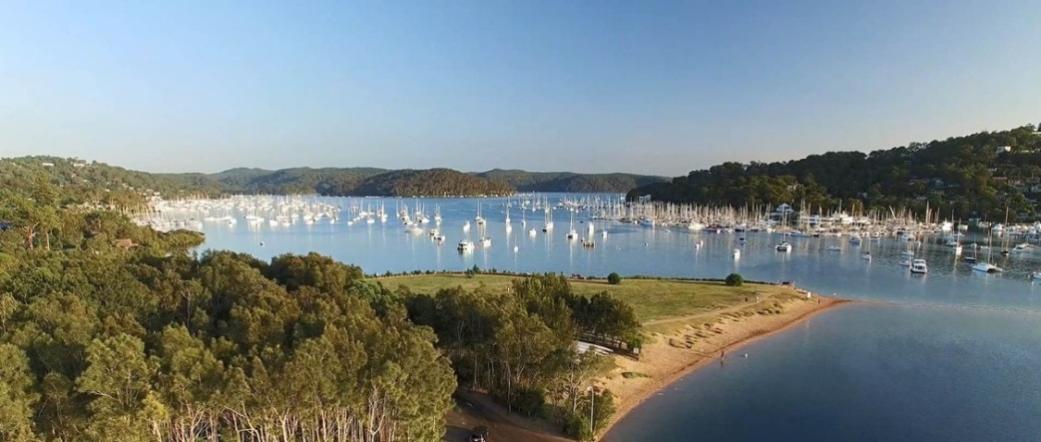 A crowd-funding campaign raising money for legal action to restore Pittwater Council will go live this week, with a cruise on historic ferry MV Reliance offered for the first 20 donations over $500.
Former Pittwater councillor Bob Grace said the campaign, Protect Pittwater, will kick off at 1pm on Tuesday.
Mr Grace encouraged all residents to get on board and to contribute toward the $10,000 target – the amount he estimates will be needed to seek legal advice and prepare a statement of claim.
"The crowd-funding site is ready to launch on Tuesday," Mr Grace said.
"Our future is in your hands.
If you want Pittwater back, please contribute generously to support legal action.
We can win if you help us - let's do it."
Pittwater Ferries owner Mark Farrell has generously offered his 98-year-old ferry for a half-day Pittwater cruise - inviting the first 20 supporters to donate $500 to the campaign.
MV Reliance, a classic shallow-bottomed estuarine ferry, was built by famous Palm Beach boat builders Goddards.
However, Mr Grace said all donations, no matter how large or small, would be invaluable.
Donors will be able to find the Protect Pittwater campaign after the launch on the Chuffed crowd-funding site
https://chuffed.org
(under "Campaigns").
A link to the campaign will be posted on the Protect Pittwater facebook page on Tuesday morning. For more information please email
info@protectpittwater.com.au
Problems experienced with this email address last week have now been fixed.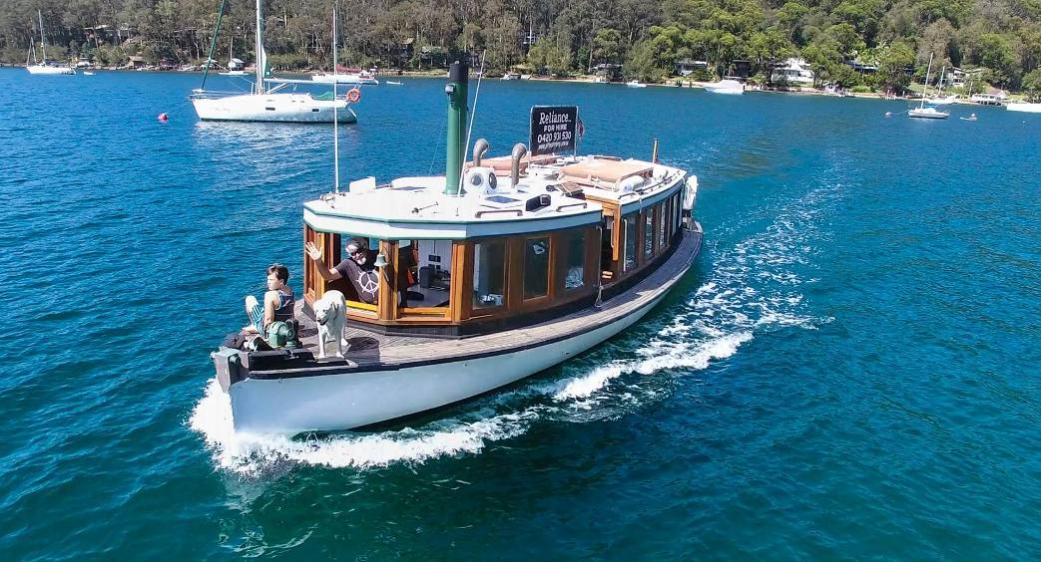 Proposed New Ferry Service To Connect East And West Southern Pittwater Wharves Seeks Community Feedback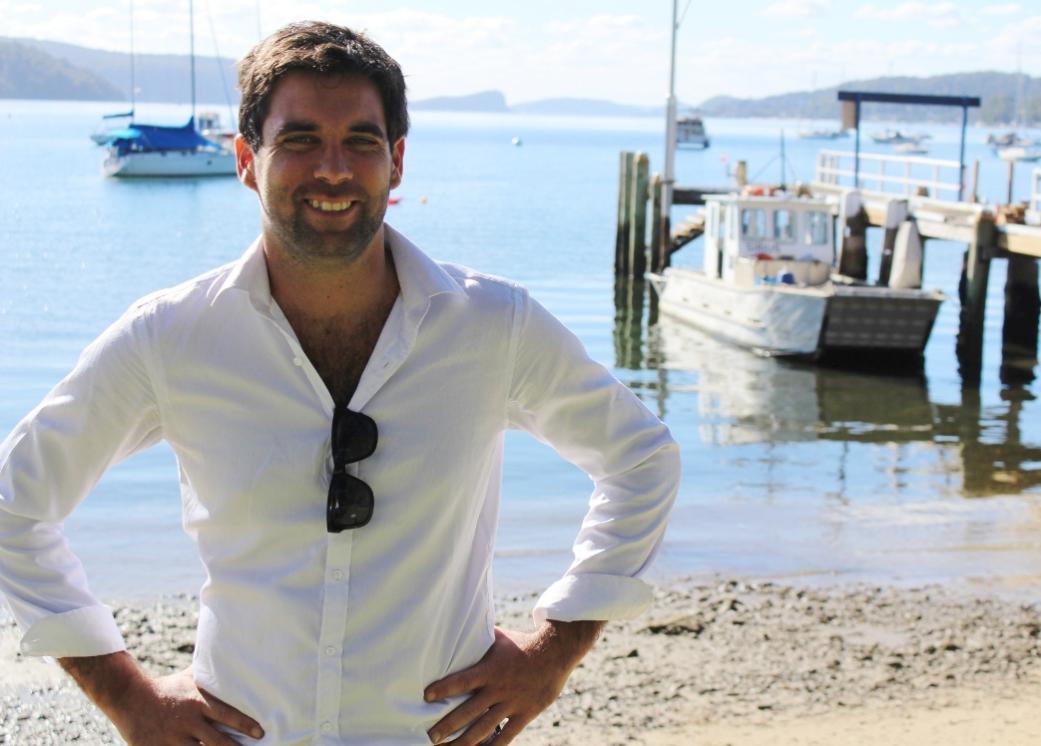 Taylor Booth at Taylor's Point this week - A J Guesdon photo.
Taylor Booth, son of former Olympian Mitch Booth, has an idea he'd like the community to provide some feedback on – a long-weekend Ferry Service to connect the west and east bays of Pittwater that revisits some historic former Pittwater ferry runs.
The proposed standalone service will operate in and out of Newport Wharf and service Rowland reserve, Church Point, Scotland Island, Elvina Bay, Morning Bay, Paradise Beach, Taylors Point, Saltpan and the RMYC.
The timetable will run on Friday from 1200, Saturday from 1200 and Sunday 12.00 to 20.00 providing a reliable and handy travel option to the public connecting these southern Pittwater wharves with west to east options and a means for visitors to get to the Pittwater YHA from Newport or those working on the Oceanside to get home to Church Point.
Those who peruse out history features would know some of these wharves were once part of the ferry (or steamers) runs in Pittwater and meant both sides of the estuary were accessible without having to go near a road.
Avalon Boomerang Bags: A Community Idea That's Spreading To Rid Us Of Plastic Bags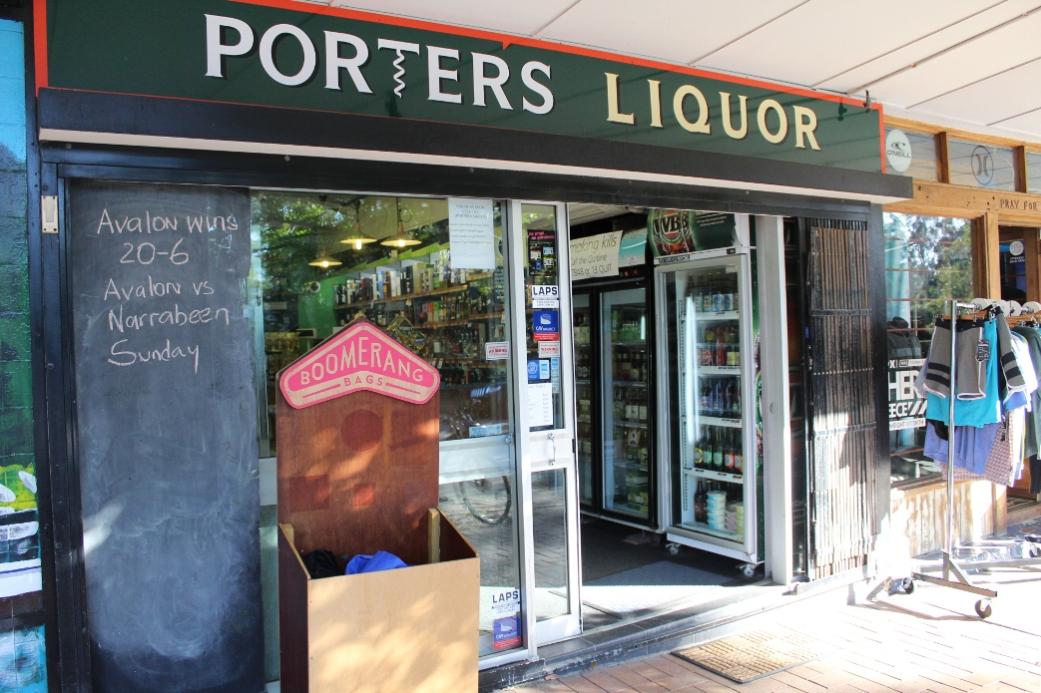 Avalon Boomerang Bags - now at North Avalon - photo by A J Guesdon, 25.5.2017
Avalon Boomerang Bags
Unit 20/14 Polo Ave Mona Vale
Boomerang Bags is a bag-share initiative involving the installation of a number of 'Boomerang Bag' boxes throughout any given business district, shopping centre, street or market. Each box is stocked with re-useable bags for customers to borrow if they have forgotten to bring their own.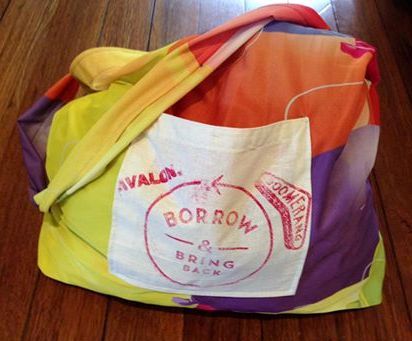 Unlike the traditional purchase-and-keep approach, Boomerang Bags are free, and local community members are responsible for returning the bags once they're no longer required. The availability of free re-useable bags reduces the reliance of local businesses to supply bags to all customers, and encourages a mentality of re-use among local communities, thereby reducing the amount of plastic bag material entering our landfills and waterways.
So who makes the Boomerang Bags? Well, you do! Boomerang Bags are made by local communities for local communities, and are sewn from recycled and donated materials.
Get in touch if you'd like to donate materials, join us making bags, or implement Boomerang Bags in your own local area!
They're Back! NSW Whale Watching Season Begins In Earnest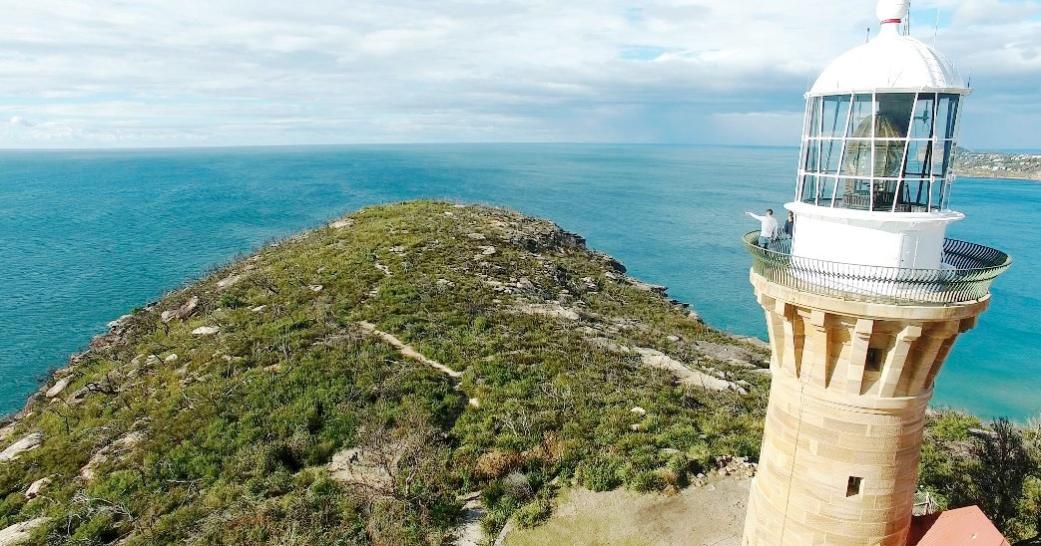 Barrenjoey Lighthouse - just one spectacular place to watch the whales go by from - photos courtesy OE&H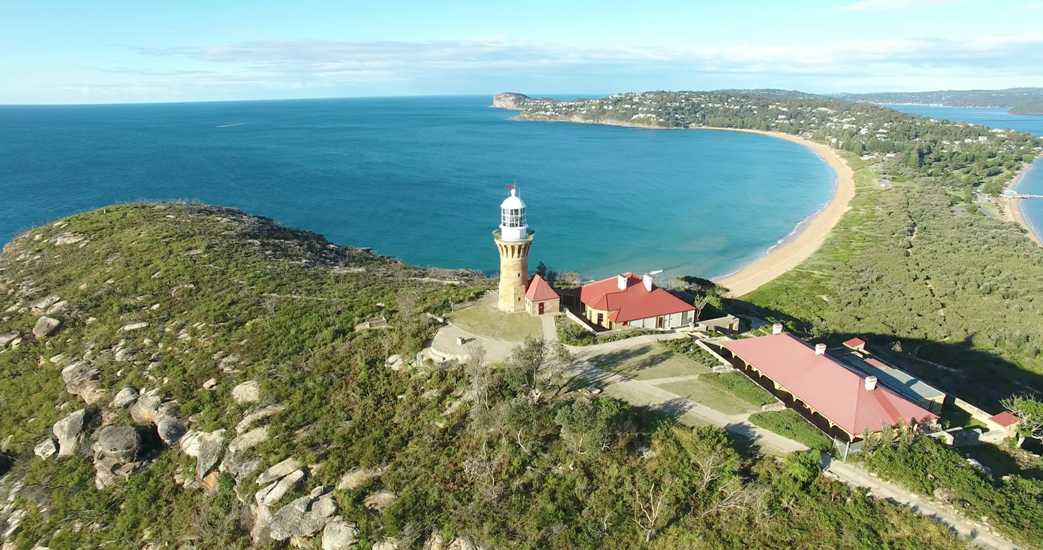 They're Back! NSW Whale Watching Season Begins In Earnest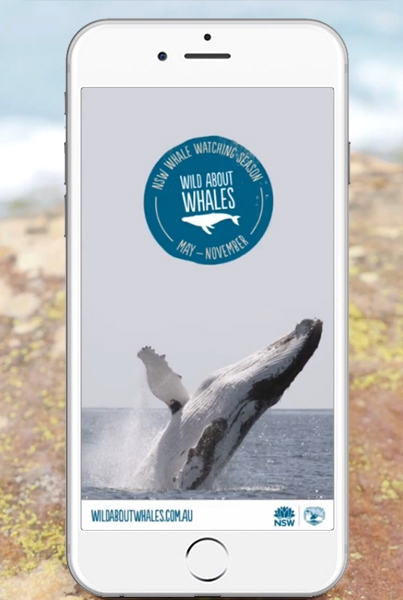 Migrating whales have already been spotted along the NSW coast from Eden to Kingscliff as the 2017 whale watching season kicks off in earnest.
Experts from the Office of Environment and Heritage (OEH) are encouraging NSW residents to head to their nearest coastal national park to seek out a vantage point to see the whales on their annual migration north.
Senior Wildlife Officer at OEH Susan Crocetti said that from now and all throughout June and July, keen whale watchers are likely to see larger groups of humpback whales as they move along the NSW coastline towards warmer waters for breeding.
"We expect more than 30,000 humpback whales will make the migration this year, and they're already underway heading north," said Ms Crocetti.
"We will see them heading southwards, many with their newborn calves, during spring from September through to November, travelling at a much more leisurely pace than on their northward journey.
"NSW has over 860 national parks and reserves, and many of these are situated on the coast and provide excellent viewing opportunities to catch a glimpse of these gentle giants.
"If the spectacular sight of whales breaching, blowing and tail-slapping is on your bucket list, now is your chance to tick it off.
"Humpback whales are an incredible success story, having recovered as a species from the brink of extinction less than six decades ago, to the point where they can now be readily sighted in NSW waters between mid-June and December.
"There is a high chance you can see the whales from any location that offers ocean views.
"Some of our top vantage points are listed on the Wild About Whales website. Headlands in particular make a great vantage point to spot the whales without disturbing them," she said.
Vantage points in national parks usually also offer visitor facilities like a viewing platform or a walking track, and nearby picnic facilities and carparks.
find out more about the best whale watching vantage spots along the NSW coast, to learn about whale behaviours and different species of whales, and to download the free Wild About Whales mobile app (to log and view the most up-to-date whale sightings near you), go to wildaboutwhales.com.au.
Share photos and experiences of your coastal whale adventure on the Wild About Whales Facebook page (facebook.com/WildAboutWhales) and learn how others are making the most of the whale watching season.
You can also join in the conversation and share your whale sightings on Twitter with the @wildaboutwhales community.
Stranded, entangled, or sick whales should be reported immediately to the NSW National Parks and Wildlife Service Environment Line on 131 555 or ORRCA Whale and Dolphin Rescue on (02) 9415 3333 (24 hours hotline).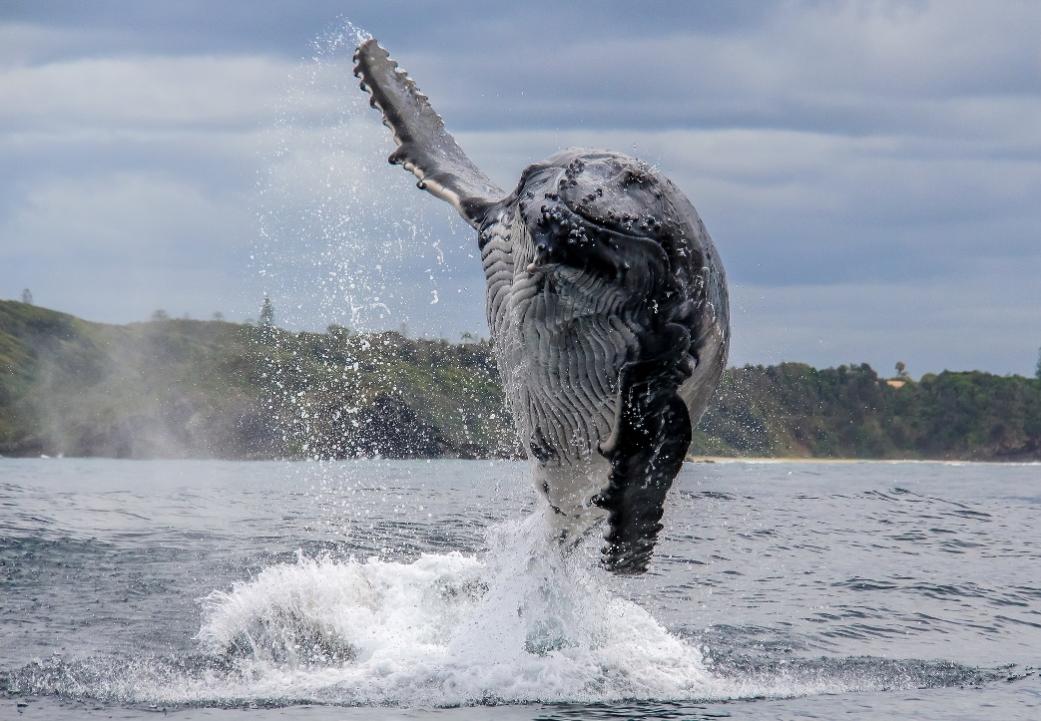 Humpback breaching - photo credit Jodie Lowe, courtesy OE&H
Autumn Becomes Winter In Pittwater 2017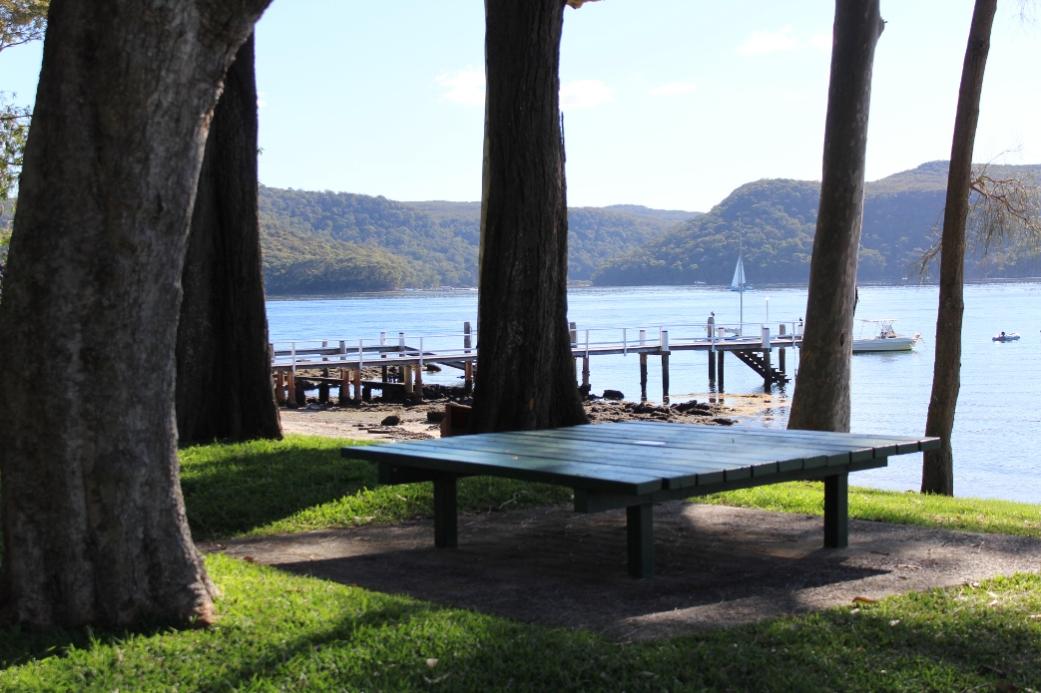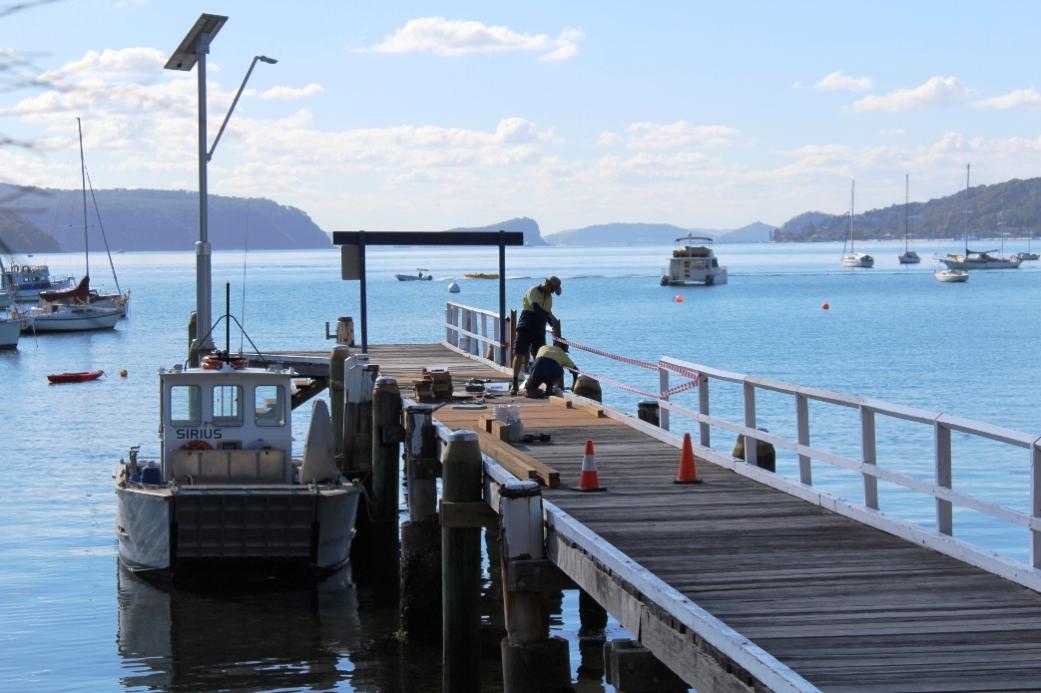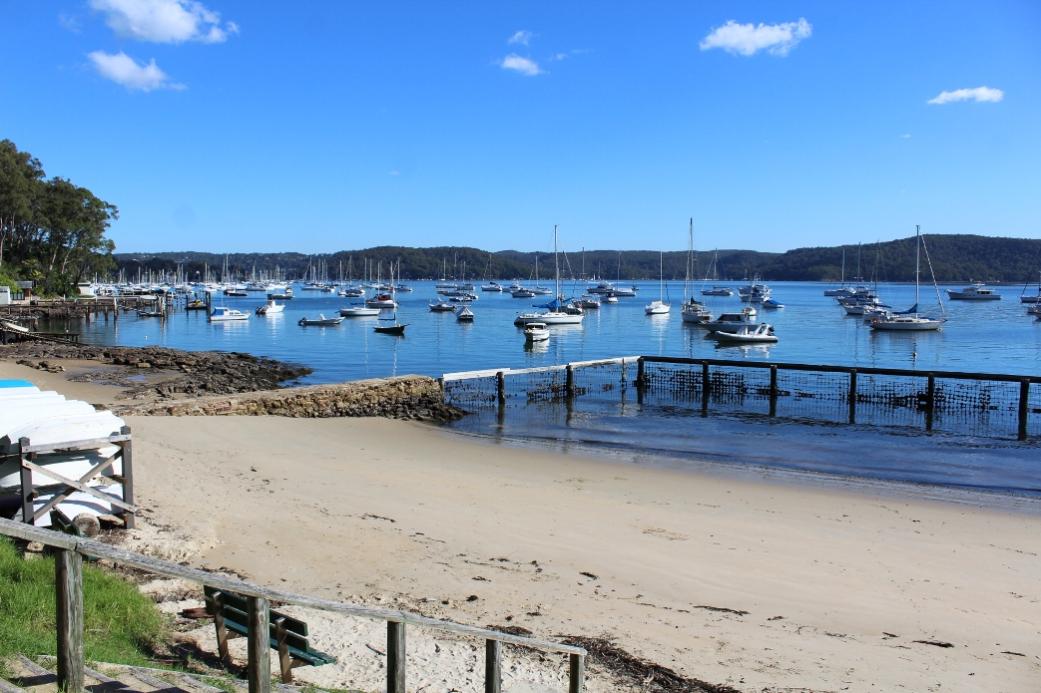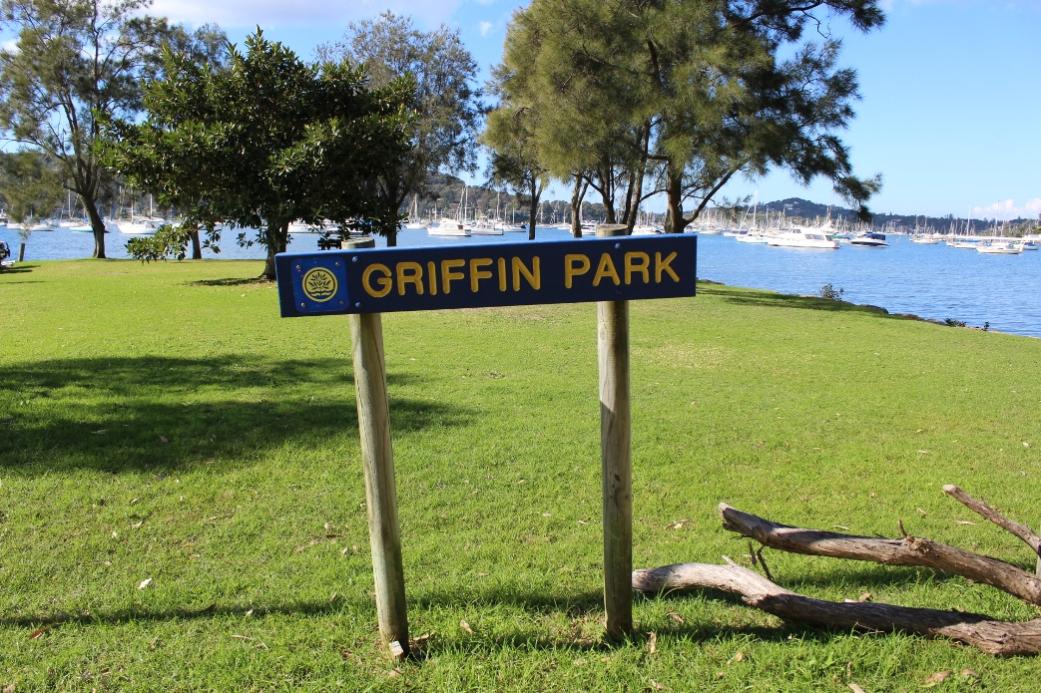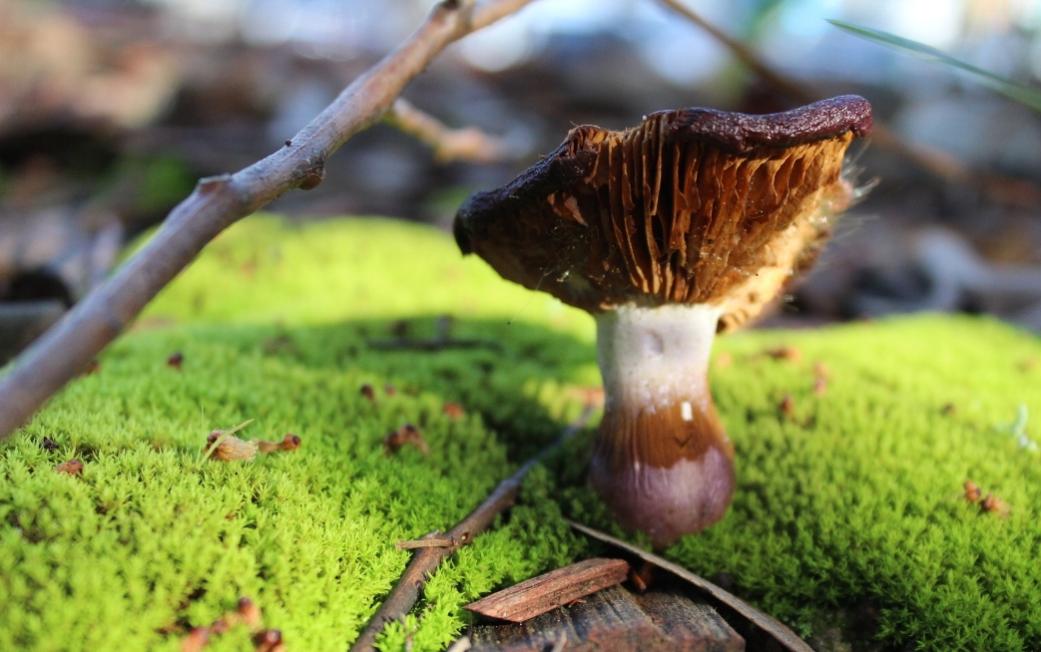 Past Features Archives (pre 2014)
Pittwater Online News was selected for preservation by the State Library of New South Wales and National Library of Australia. This title is scheduled to be re-archived regularly.
Archived Issues (2014 on) may be accessed here: pandora.nla.gov.au/tep/143700