May 28 - June 3, 2017: Issue 314
Avalon Soccer Club Ready To Send 7th Under 16' Womens Team To Vanuatu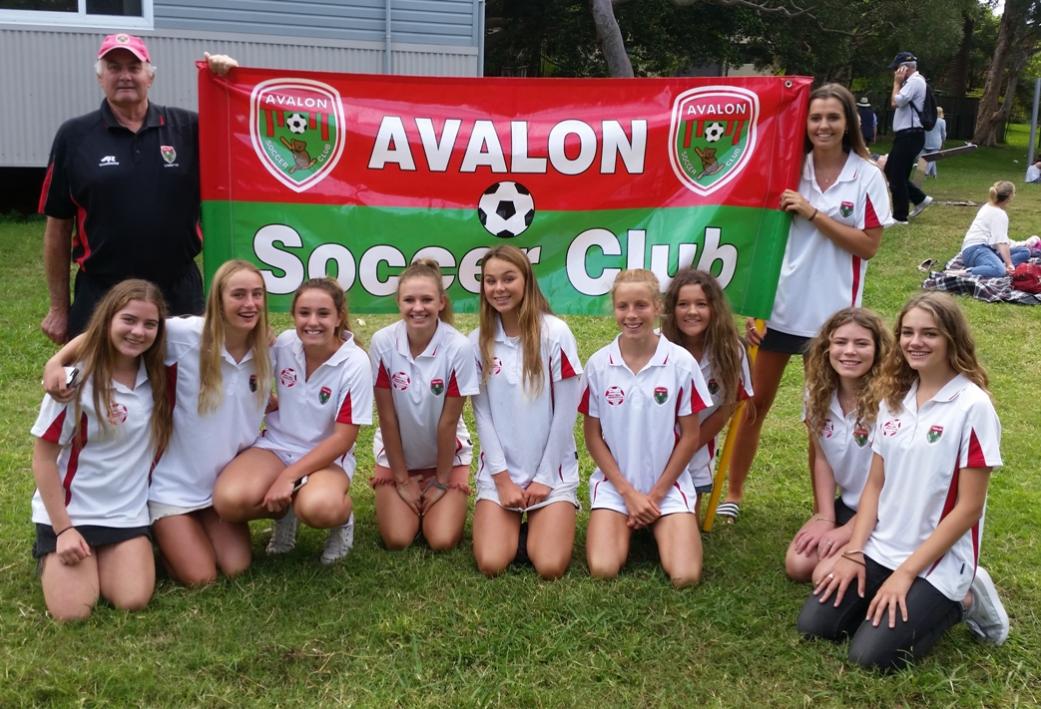 Roland Luke with the Vanuatu bound Avalon Soccer Club team – photo courtesy Vince Simonetti
Avalon Soccer Club's 16 Women's Vanuatu 2017 visit
Avalon Soccer Club's under 16 womens team will travel to Vanuatu on Thursday 29th June to:
• Promote women's soccer in Vanuatu and Avalon Soccer Club
• Give young women an international sporting opportunity
• Provide an opportunity for young women to help local communities by running coaching clinics and donating equipment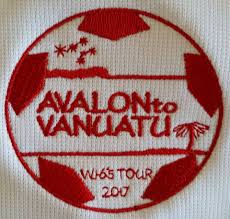 The 18 Avalon girls will have a challenging game against the Vanuatu National Under 16 Womens team. While they haven't competed on an international level before, they are expecting to be competitive. The Avalon girls are currently leading their MWFA Division 1 competition and last weekend they beat Mount Colah 4:0 to progress to Round 3 of the Football NSW State Cup. In previous years they have been crowned MWFA age champions and competed in the Football NSW Champion of Champions tournament.
As well as playing the national team, the girls will play friendly games against Epule Village School, Manua College and select girls from the Luganville team on Santo Island. Most of the girls in these teams will play without boots or shin pads.
The girls will also visit Millennium Primary School to deliver donations and have a casual kick around with the schoolchildren. At each stage they will be delivering donations of jerseys, shorts and bags, as well as gifts specifically targeted at the girls such as nail polish and hair accessories.
Many of the girls have been playing soccer since they were 5 years old. Over the years soccer has allowed them to build and maintain friendships across suburbs and schools. The trip to Vanuatu will help cement lifelong friendships and broaden their horizons, of the opportunities that playing sport can bring.
This will be the 7th team that Avalon Soccer Club has sent over, continuing a community relationship that has grown strong between these two places through their love of sport and in particular, football.
The annual tour is endorsed by the MWFA, Football NSW, FFA and the Vanuatu Football Association. The aim of the tour is to introduce our girls to a different culture while building relationships with island neighbours and growing women's football in the region.
Whatever the results may be during their matches it's clear this initiative makes everyone a winner and fosters great life experiences for our young local players.
STATE CUP
Avalon came home with some great results from the State Cup last week, including a massive win by the WPL over the Camden Tigers. Results included:
• W16/1 def. Mount Colah 4-0
• W18/1 def. Maroubra 6-0
• U18/1 lost to Wollongong 6-3
• WPL def. Camden Tigers 12-2
• AL1 lost to Ryde 4-2
The DEPLOY State, Robertson and Bill Cullinan Cups knockout tournaments are conducted by Football NSW for Association based male and female club teams and Country Association representative or club teams. This tournament attracts over 500 entries each season and is an opportunity for club teams from all areas of Football NSW to compete against teams from outside their own Association.
Age Groups
Boys/Men: 12,13, 14, 15, 16, 17, 18, 21, 0/35, AA Men
Girls/Women: 12, 14, 16, 18, AA Women
You can keep an eye on the Avaon Soccer teams progress at:
www.footballnsw.com.au/the-state-cups
Avalon Soccer Club is an amateur club situated at the northern end of Sydney's Northern Beaches. As a club we pride ourselves on our friendly, family club environment. The club is comprised of around a thousand players aged from 5 to 70, who enjoy playing the beautiful game at a variety of levels and is entirely run by a group of highly dedicated volunteers. In 2012 we celebrated the 30th anniversary of the amalgamation of the Avalon Junior and Senior Clubs.
We strive to provide the best possible playing and coaching environment that we can with the resources to our disposal. We put a great emphasis on player development and coach education at all skill levels in our club and employ two professional coaches as our Directors of Coaching.
Our home ground is situated at Careel Bay in North Avalon. The site of a former rubbish tip was converted to provide us with two full size fields and a large dedicated mini-field area to cater for the variety of small sided versions of the game played by our younger players. We are also lucky to have our own clubhouse with a great canteen that serves the "best coffee to be found at a football ground anywhere"!!!
We are one of 17 clubs playing in games and competitions organised by the Manly Warringah Football Association.
Find out more at:
www.avalonsoccerclub.com.au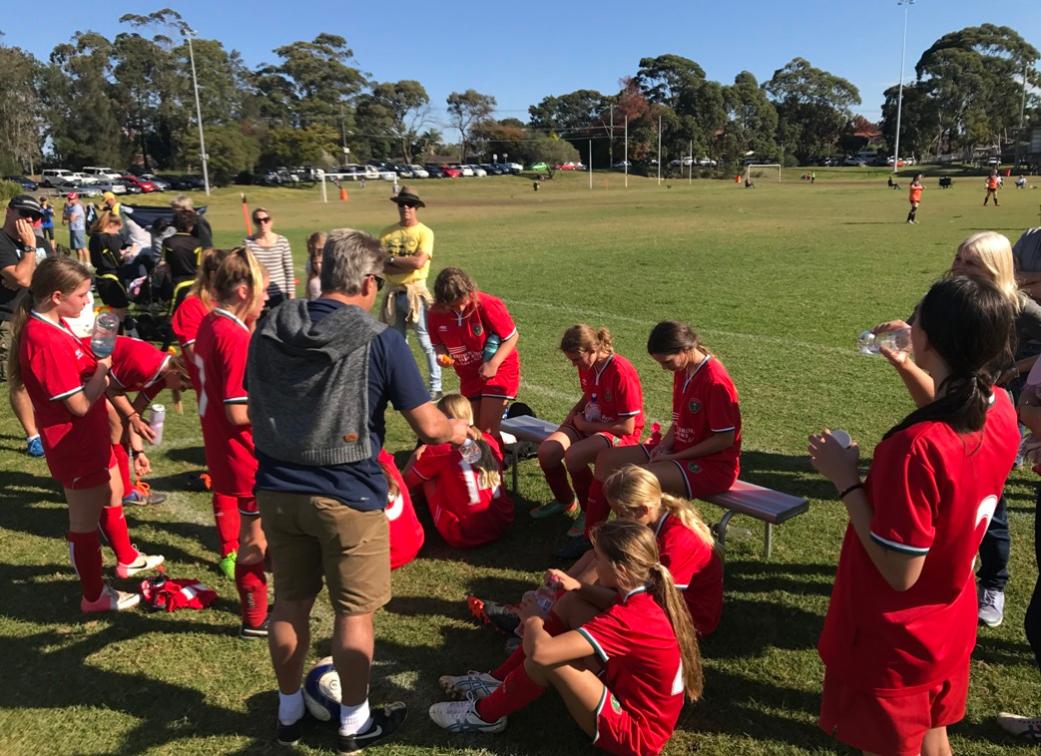 W16 Team playing against Mount Colah last weekend - photo courtesy Janelle Amet