May 18 - 24, 2014: Issue 163
Palm Beach Ferry Rides to the Western Shores of Pittwater on the Myra - 2014
Palm Beach Ferries Trips
As part of our "research" for current and upcoming History pages we have been undertaking a series of ferry trips – both to and from Ettalong and aboard the Myra, which frequents the western foreshores from Palm Beach and all the wharves adjoining the Kuring-Gai National Park to experience what those who visited Pittwater in the heyday of excursionists trips to the estuary may have experienced.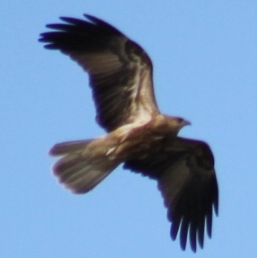 We have not been alone on our voyages – all of the ferries we have been on have also had people on them also taking the trip simply to enjoy the glorious late Autumn weather and being out on the water, either on their way north to Ettalong (a few people we spoke to taking this trip at least two times each week simply to be out in the ocean air), or over to The Basin, Currawong and the wharves before and after these.
One couple had come from Cronulla for the ferry run, another couple we spoke to, who were also aboard the Myra, disembarked at The Basin and came back aboard at Mackerel Beach Wharf, two hours later having walked the great tracks that link these offshore paradises and had time for a swim as well. What a great way to spend a sunny afternoon!
Next Issue we will run a Pictorial for our younger readers on The Ferry Trip to Ettalong. This Issue we share some of the visions and wharves, in sequence, visited on a daily basis by the Palm Beach Ferries 'Myra', as well as some of what is seen on these trips - water birds of all kinds, yachts, the green hill rises of western foreshores and a lifestyle that seems not too far removed from the original Pittwater.
We hope next time you need a breath of fresh air you will take a ferry ride on Pittwater – you won't come home disappointed!
All timetables and fares may be viewed on Palm Beach Ferries website at: www.palmbeachferry.com.au

The route and wharves in sequence:
Palm Beach Public Wharf
Located at Pittwater Park, off Barrenjoey Road at Palm Beach. This wharf is a recreational, commuter and commercial wharf with picnic facilities and playground area and ample pay and display parking and a regular ferry service to the western foreshores (including the Basin, Ku ring gai National Park) and to the Central Coast. There are also shops nearby.
Bennets Wharf
Located at Coasters Retreat. This wharf is mainly a commuter wharf and a boat tie-up facility
Bonnie Doon Wharf
Located at Coasters Retreat and nearby The Basin located in Ku Ring Gai National Park. This wharf is mainly a commuter wharf and a boat tie-up facility.
The Basin Wharf
National Parks and Wildlife - The Basin campground is the only place you can camp in Ku-ring-gai Chase National Park. This large, grassy area overlooks Pittwater, offering lovely surroundings and views. See: www.nationalparks.nsw.gov.au/Ku-ring-gai-Chase-National-Park/The-Basin-campground/camping
Currawong Wharf
Currawong is an eco-friendly rustic retreat located at the northern end of Pittwater, accessible only by water. There are no roads into Currawong making it a peaceful and safe place for families with young children. Access is by ferry from the northern beaches suburb of Palm Beach, 40kms from the centre of Sydney. See: www.currawong.com.au/
Mackerel Beach Wharf
Located at Mackerel Beach. This wharf is mainly a commuter wharf and a boat tie-up facility.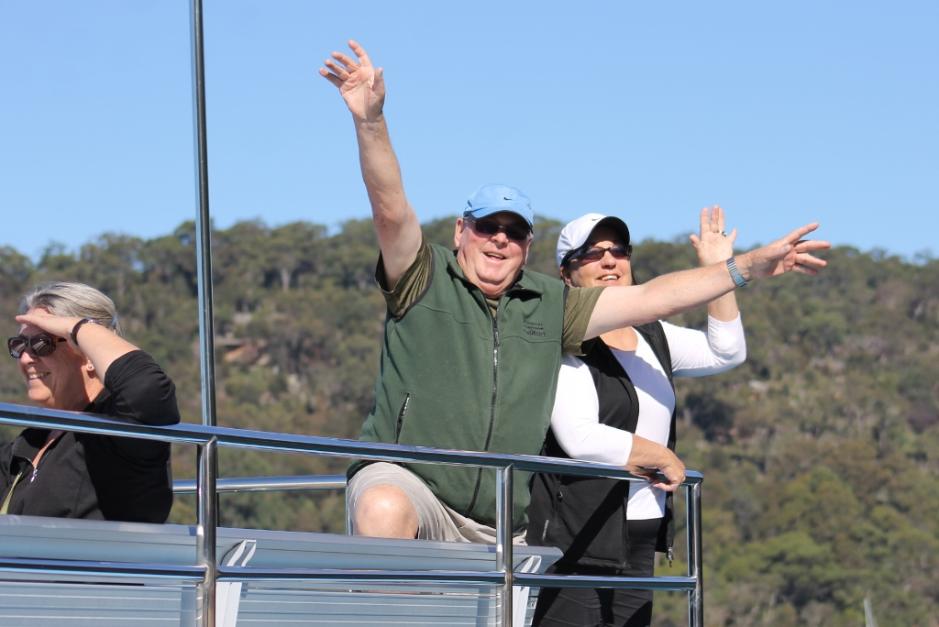 Nice people from Cronulla - visiting Pittwater for a ferry run on the Myra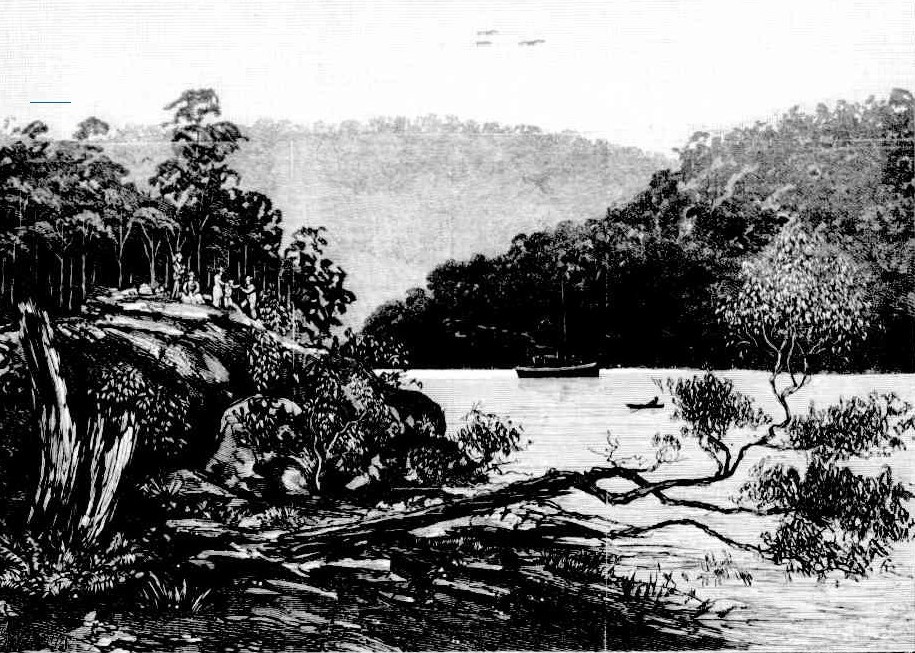 Blind Cove, Pittwater
, N.SW. This beautiful little bay shown in our illustration, formerly private property, has been made a reserve of by Government, and is now practically a cruising1 ground for the yachting community of Sydney. A more useful and delightful sheet of water could not have been chosen, situated as it is at the entrance to the Hawkesbusy River, just opposite Barrenjoey. To the north is the broad expanse of water known as Brisbane Water, and to its south Pittwater, which is now connected with Sydney, Newport, and Manly by means of a coach running daily.
Blind Cove, also called The Basin
, is a safe refuge in the very worst of weather. It owes its name of Blind Cove to the fact of its being invisible to the incomer until he has almost reached its entrance, which is very narrow and hidden from view by a low stretch of sand ; but inside this narrow passage there is deep water, and the height of the hills surrounding the basin (some 600 feet) so thoroughly shelter it from heavy winds that it might well be called Looking-glass Bay. It is on account of this, and also the beauty of the surrounding scenery, that has made it one of the principal rendezvous of yachtsmen. Blind Cove, Pittwater, N.SW. (
1883, March 10
).
Australian Town and Country Journal
(Sydney, NSW : 1870 - 1907), p. 26. Retrieved from
http://nla.gov.au/nla.news-article70996783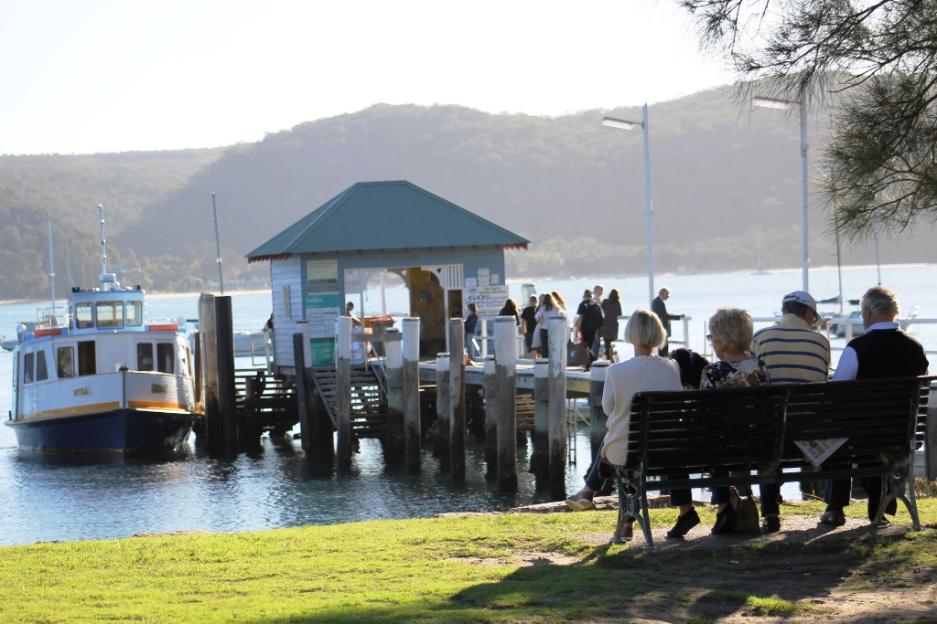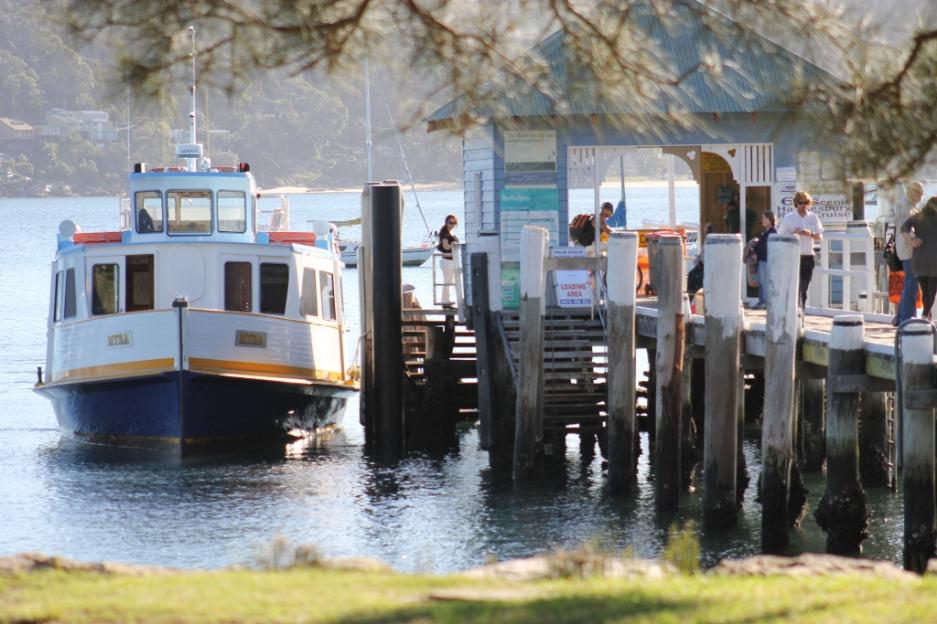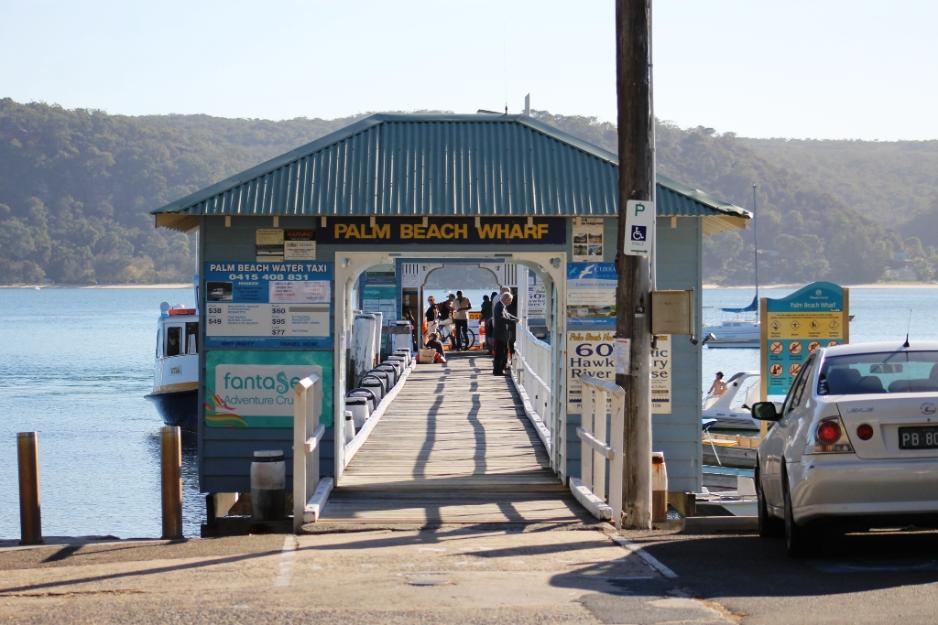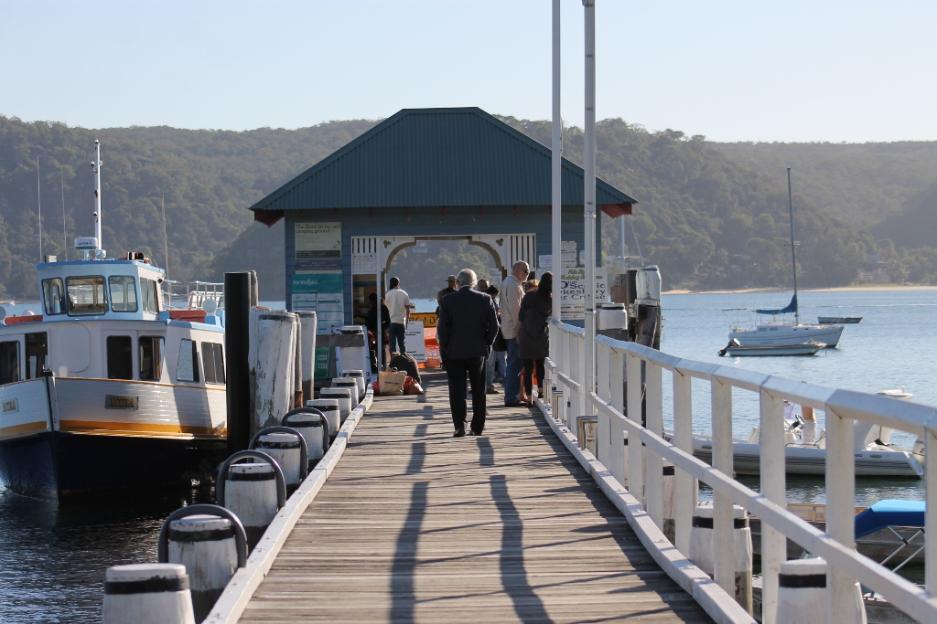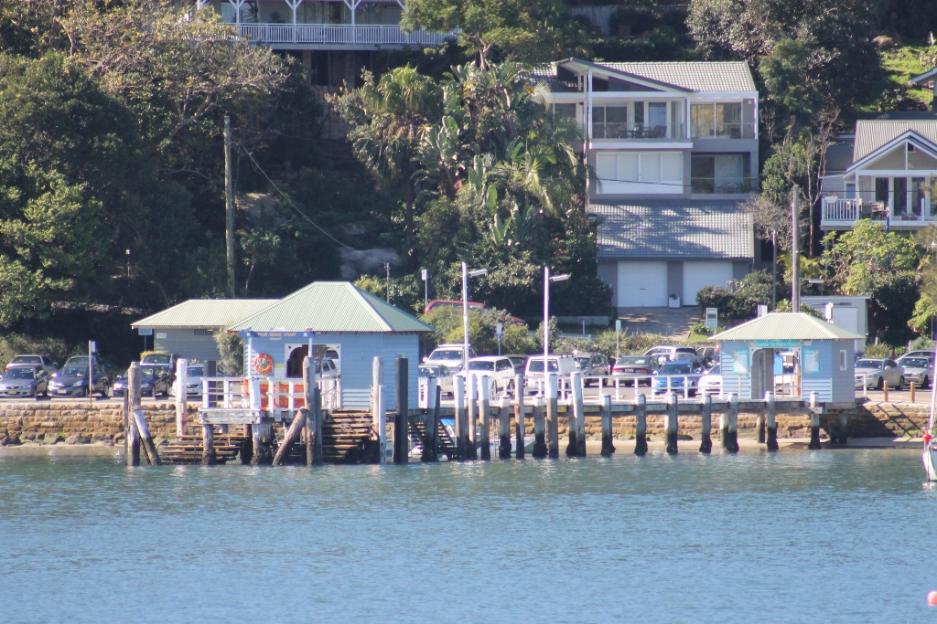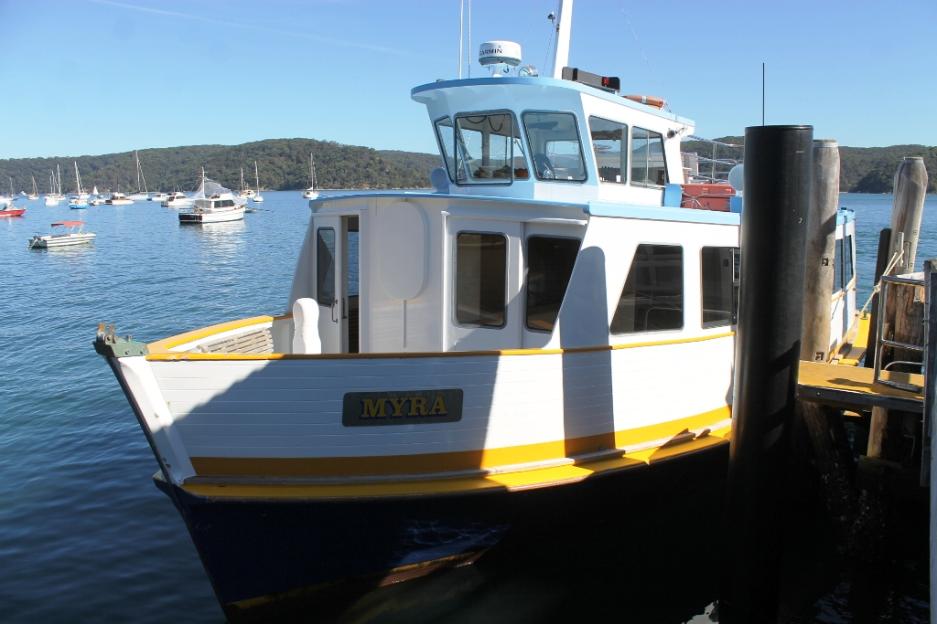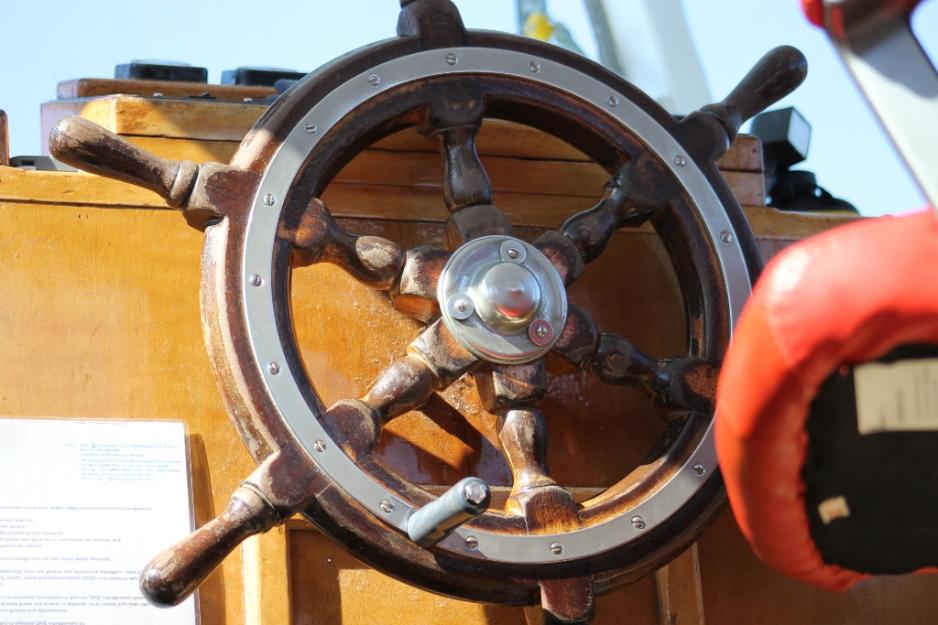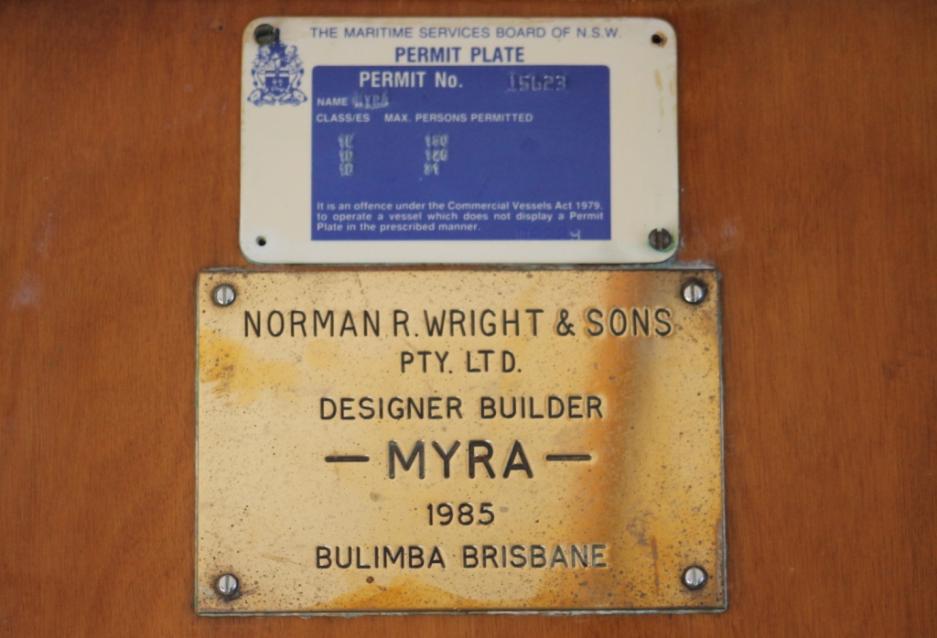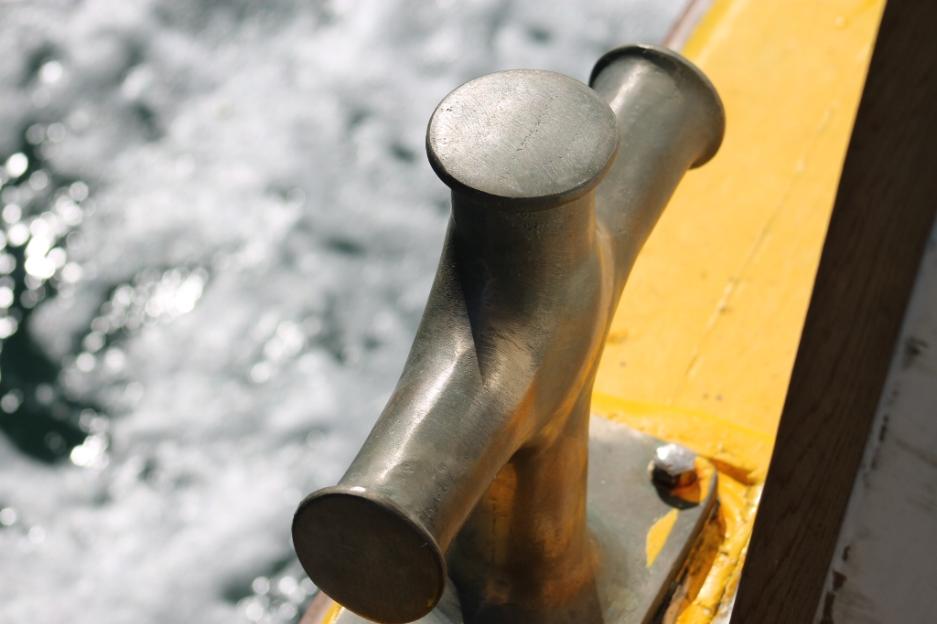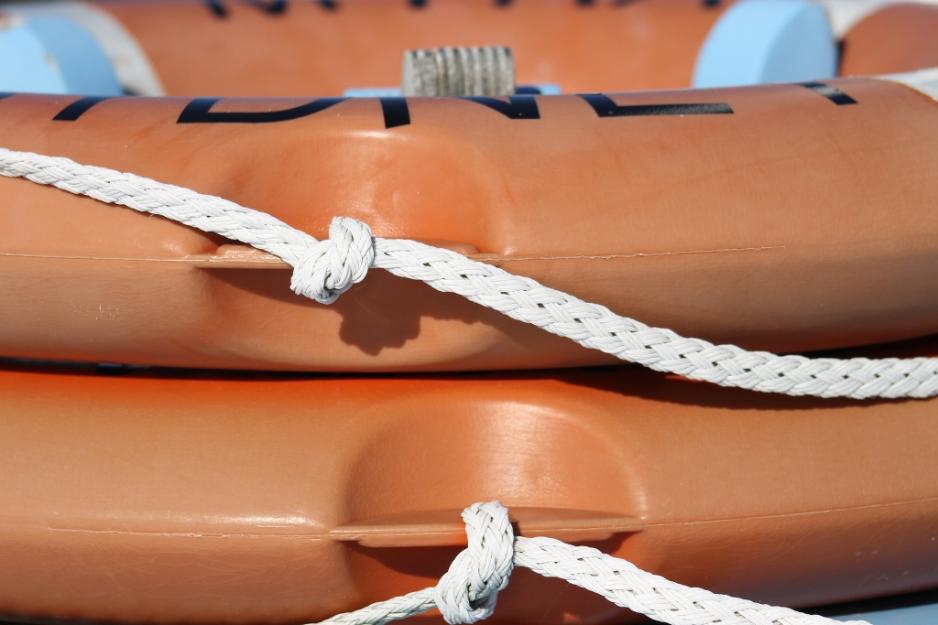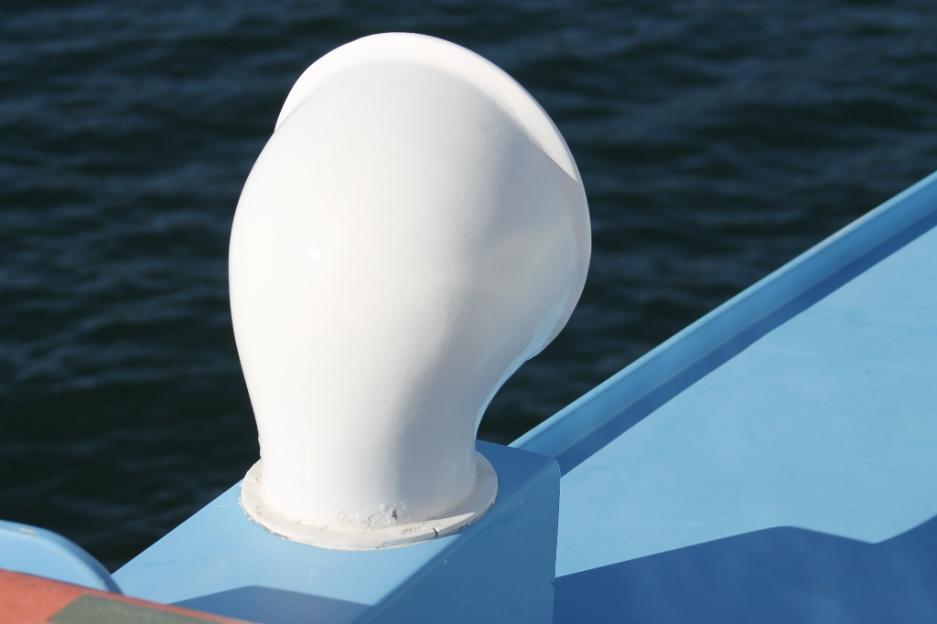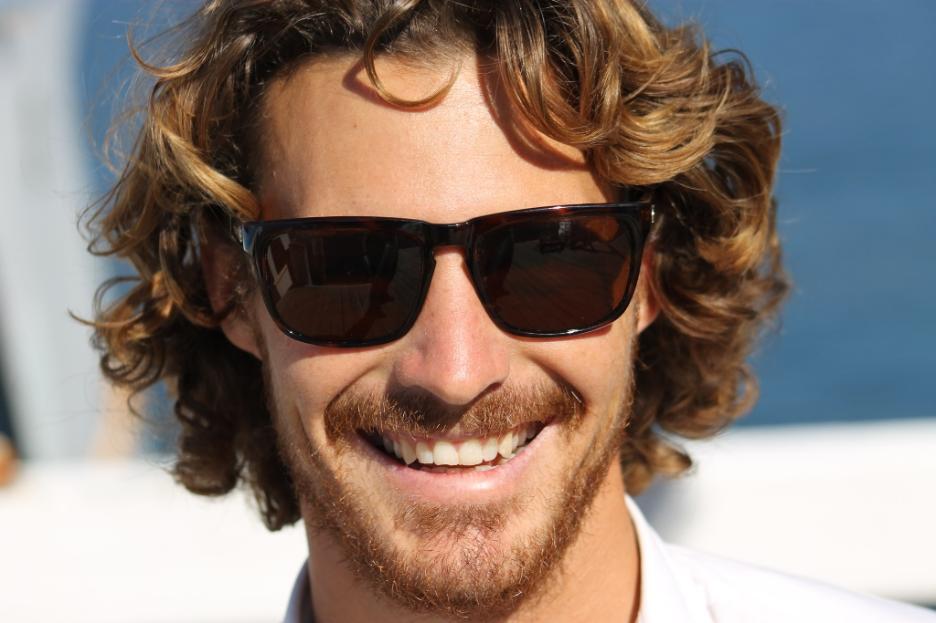 Brad - who drives the Myra ferry!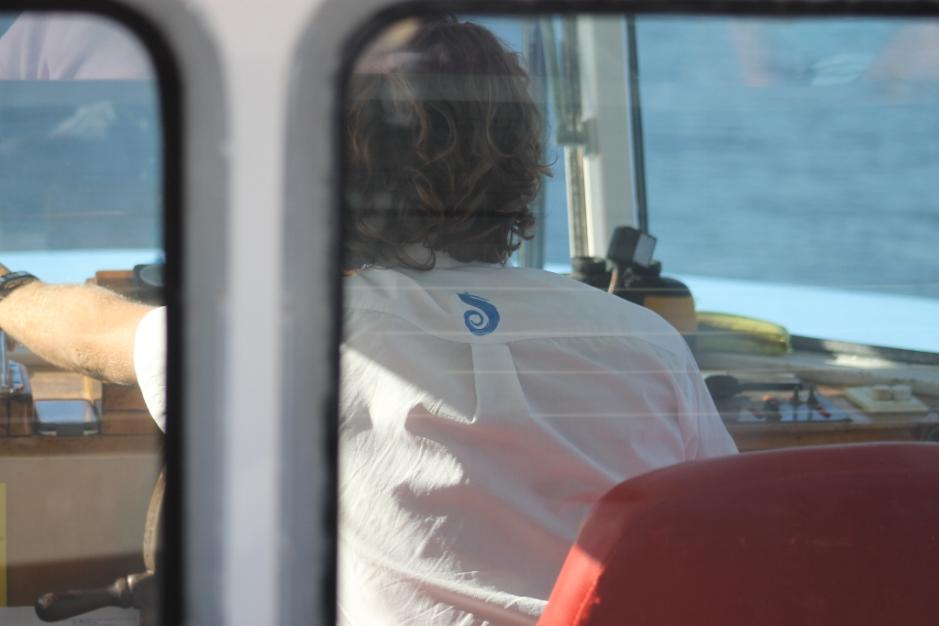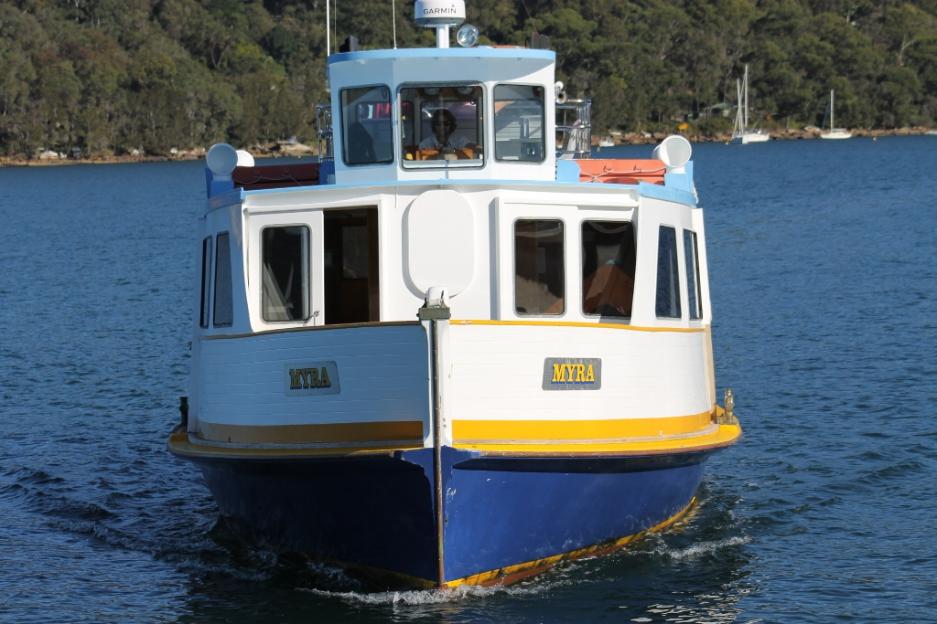 Things Seen Along the way....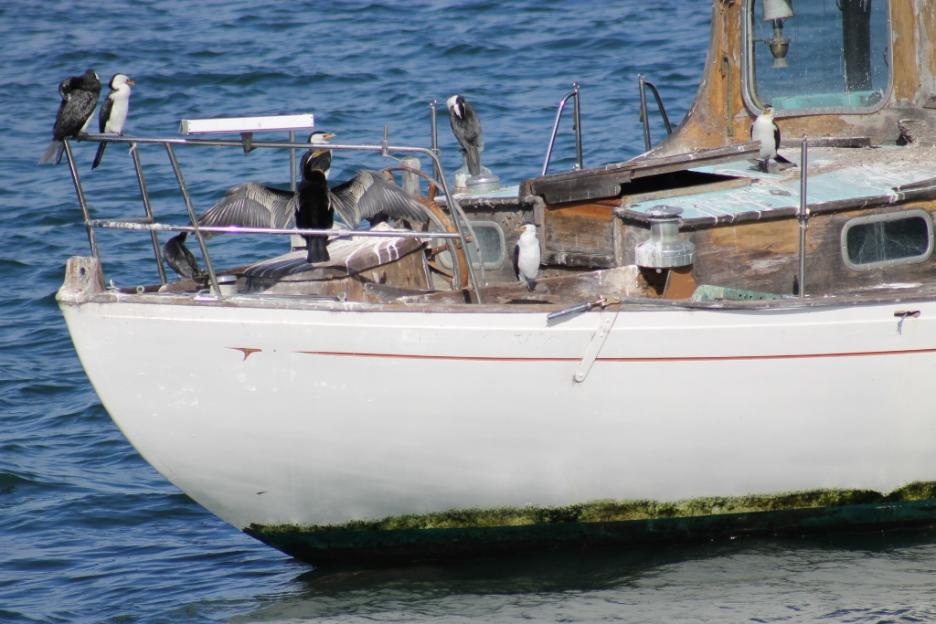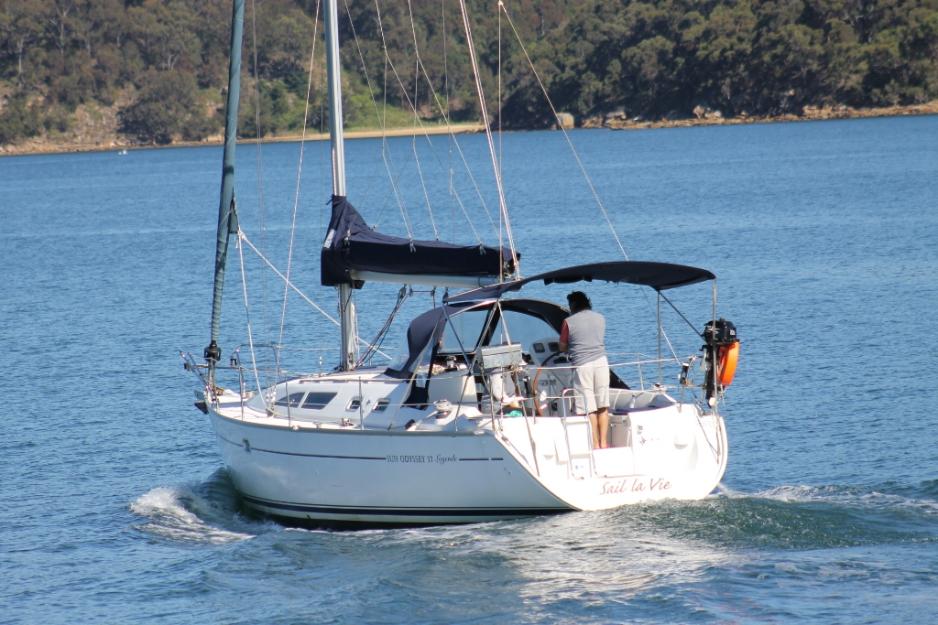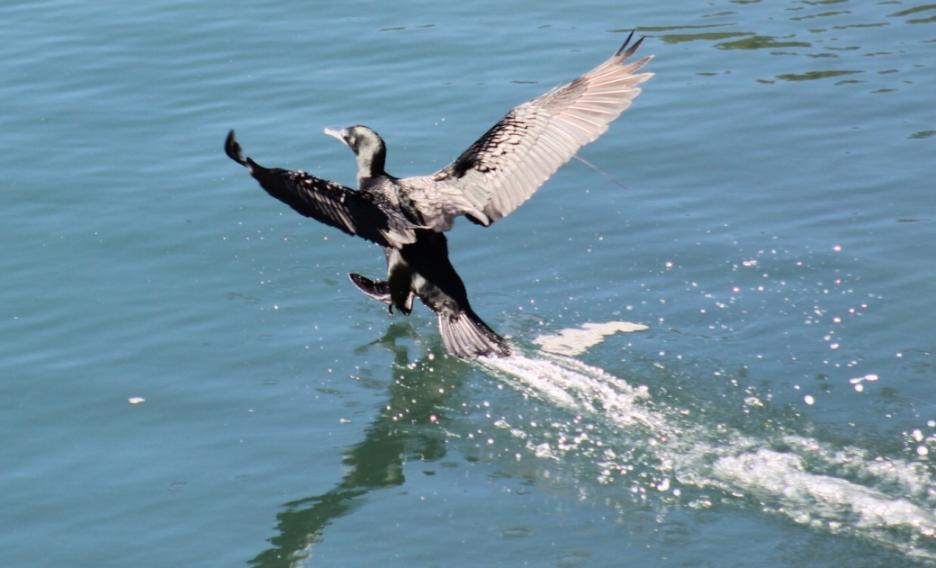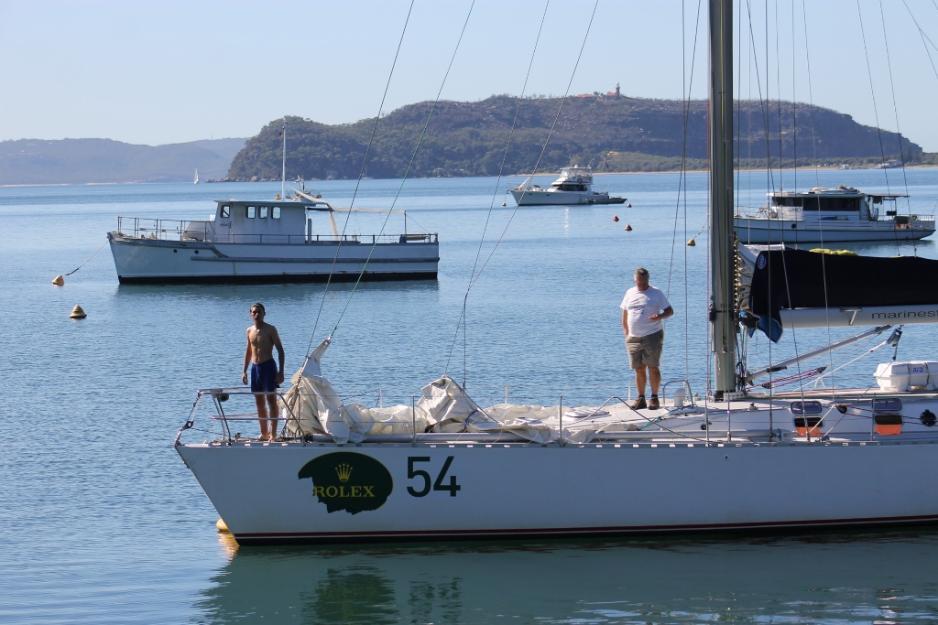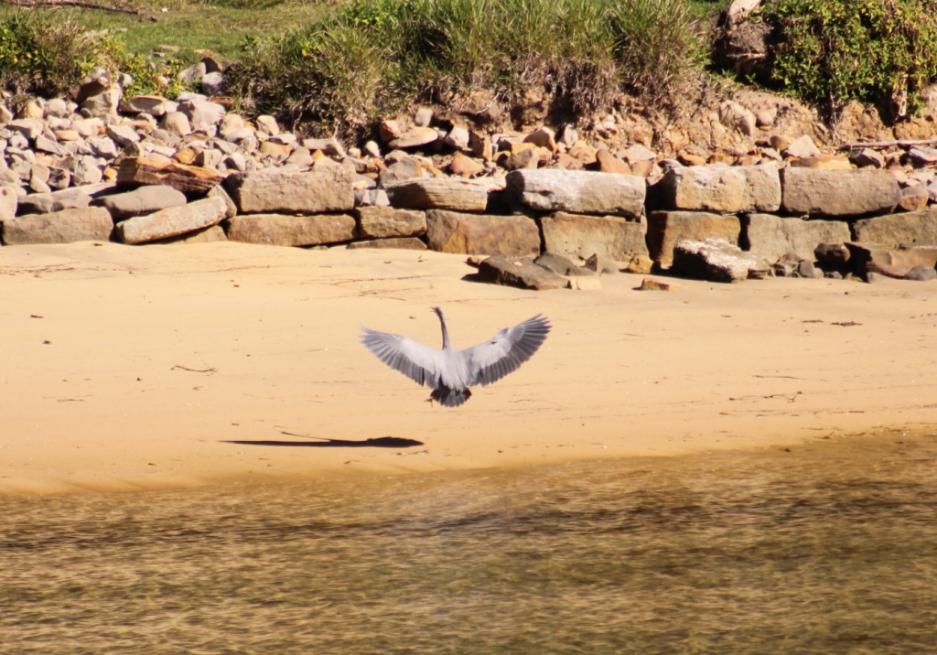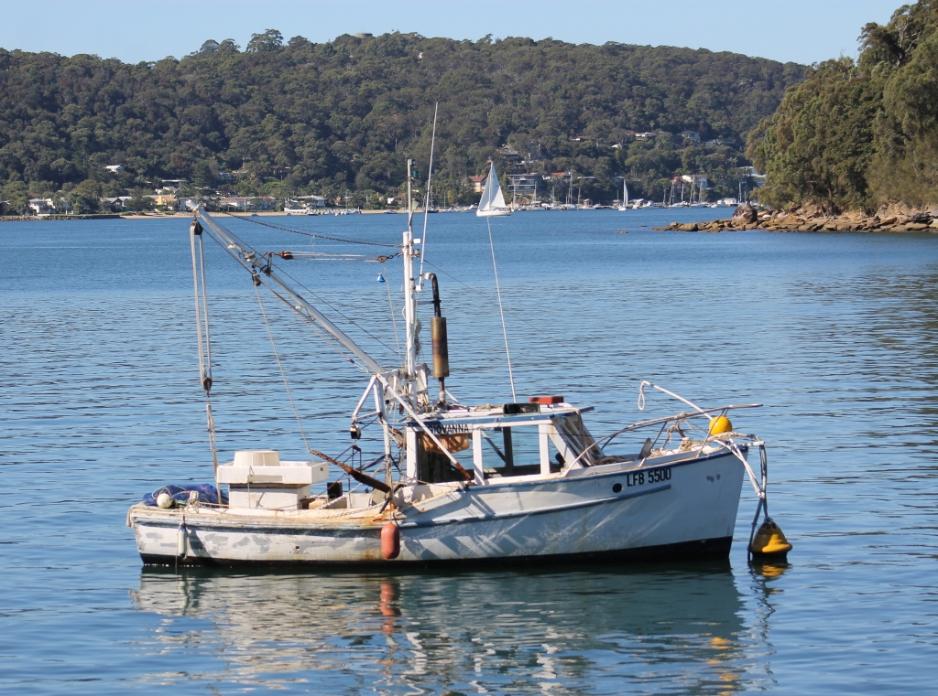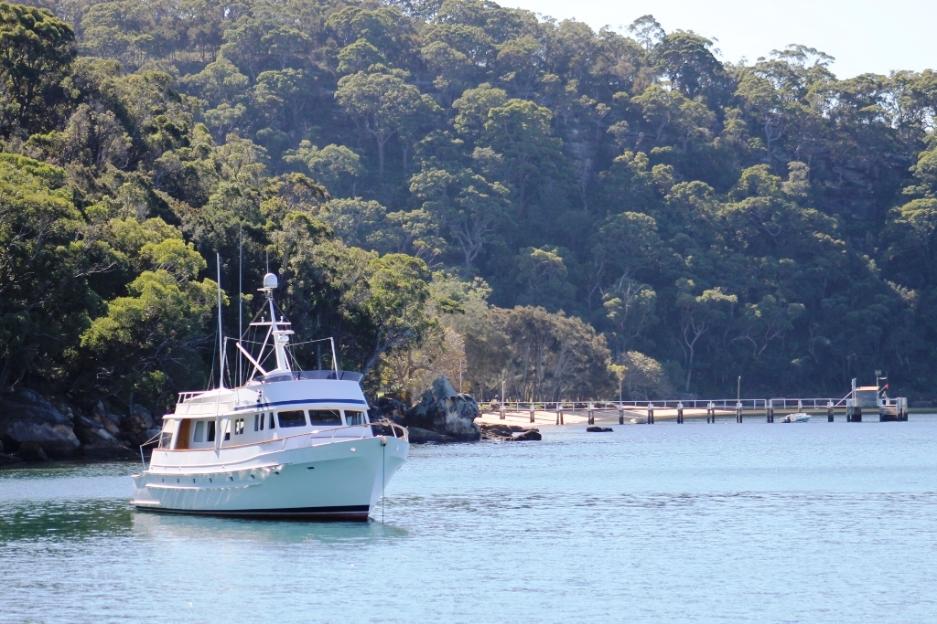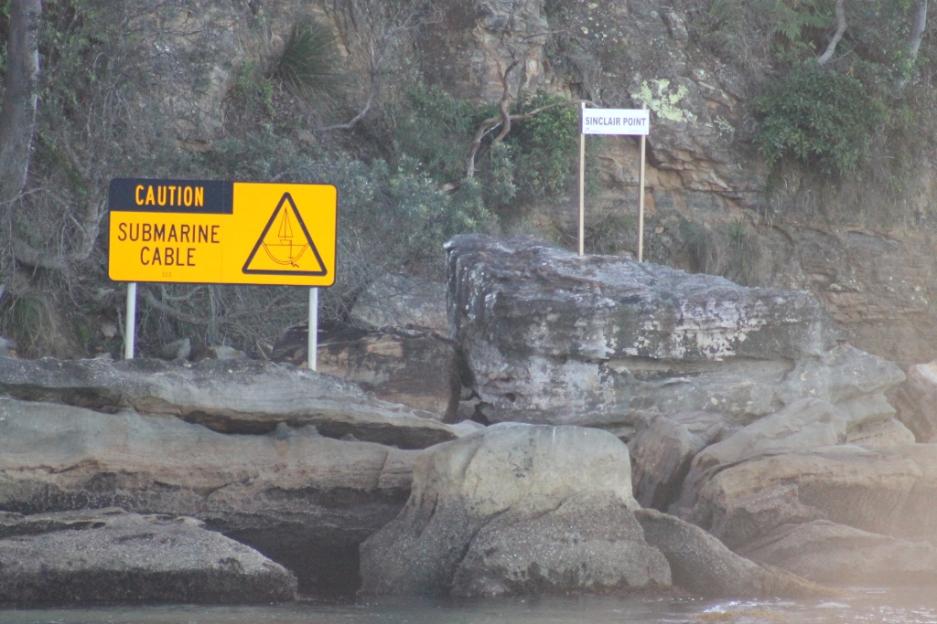 The Ferry to Ettalong Leaves...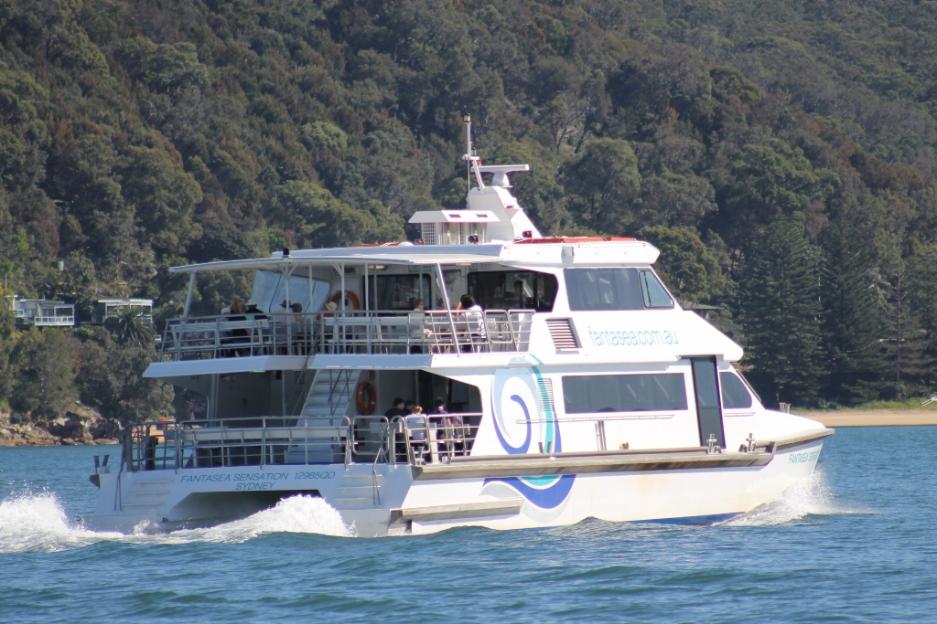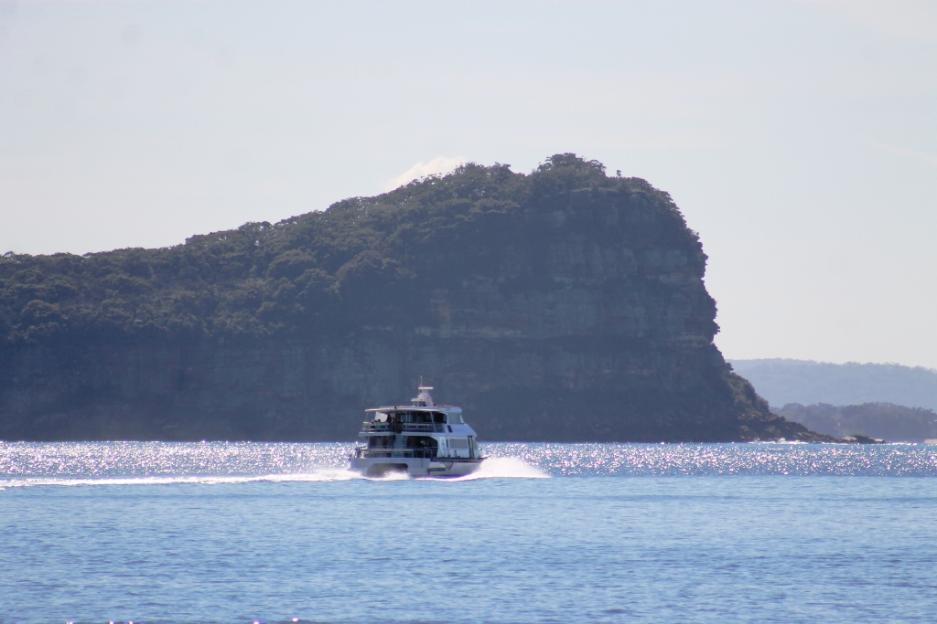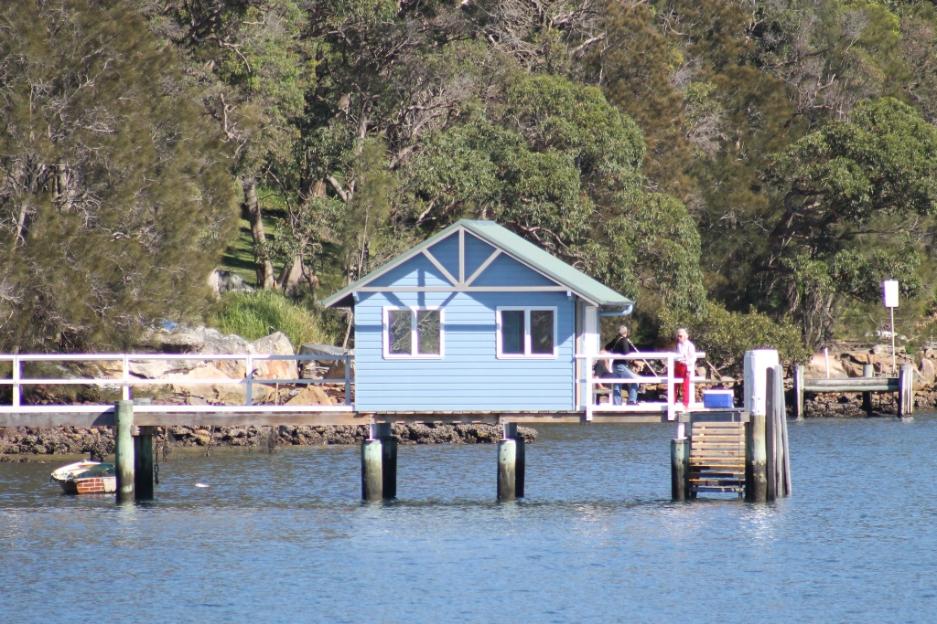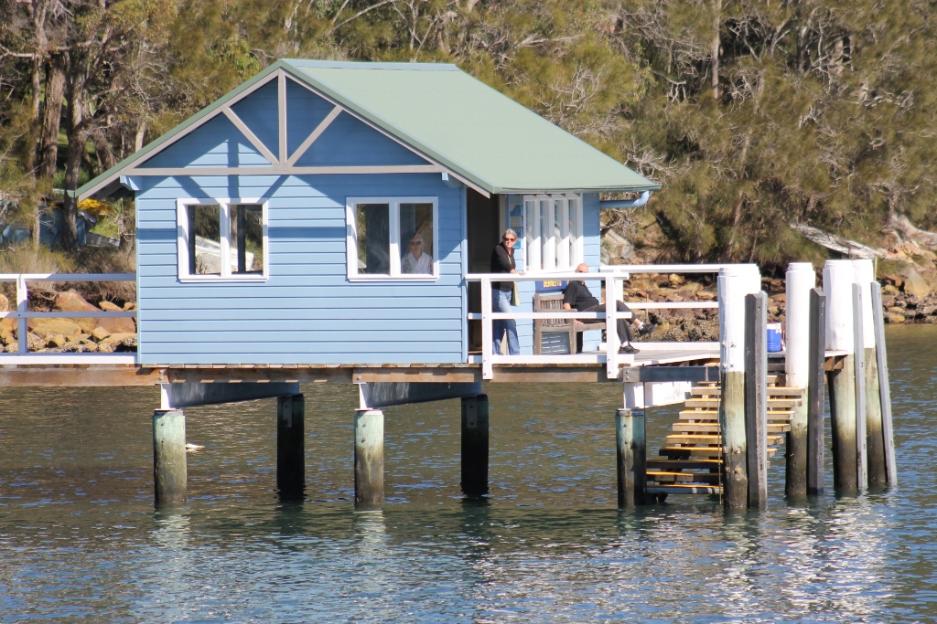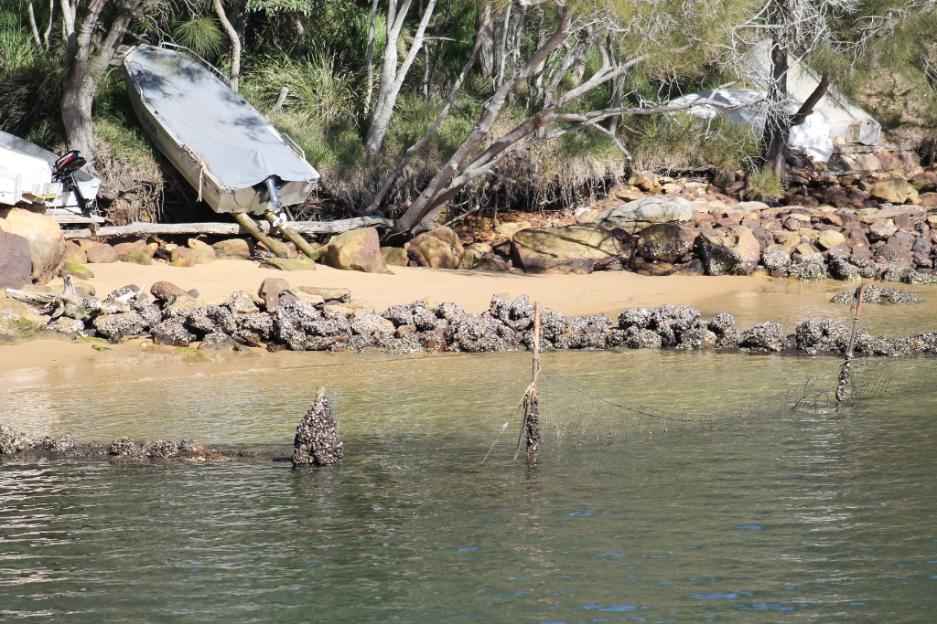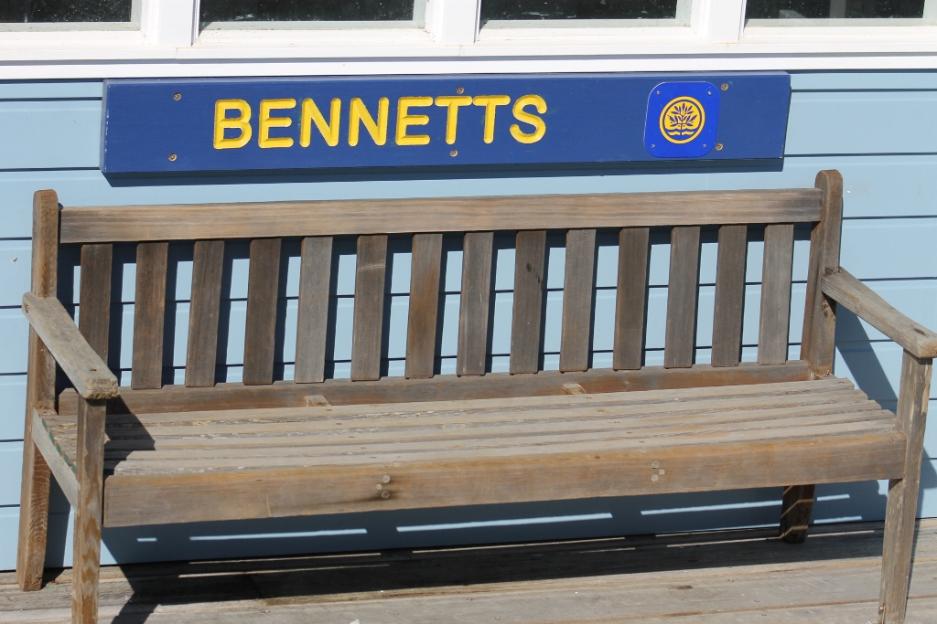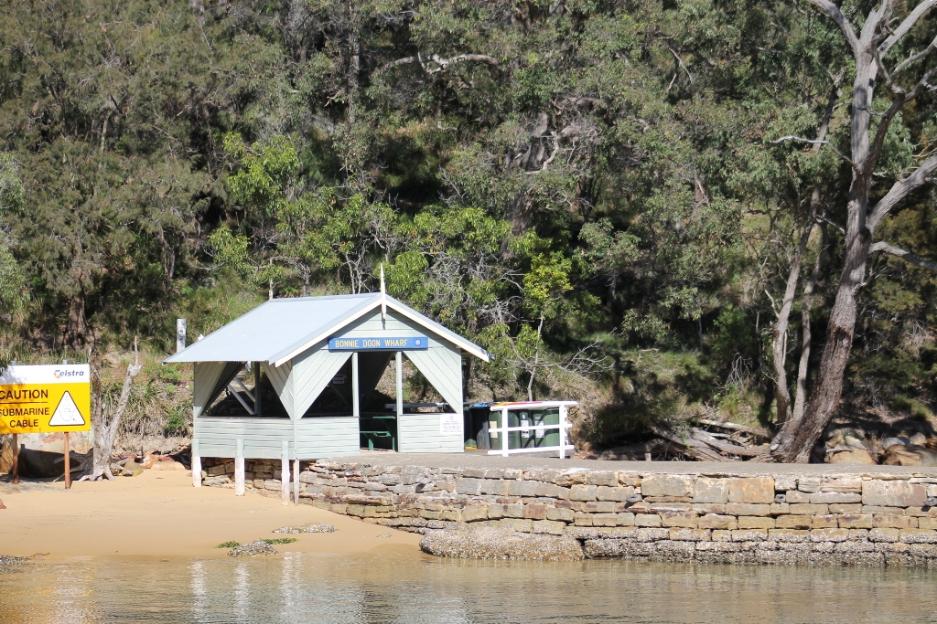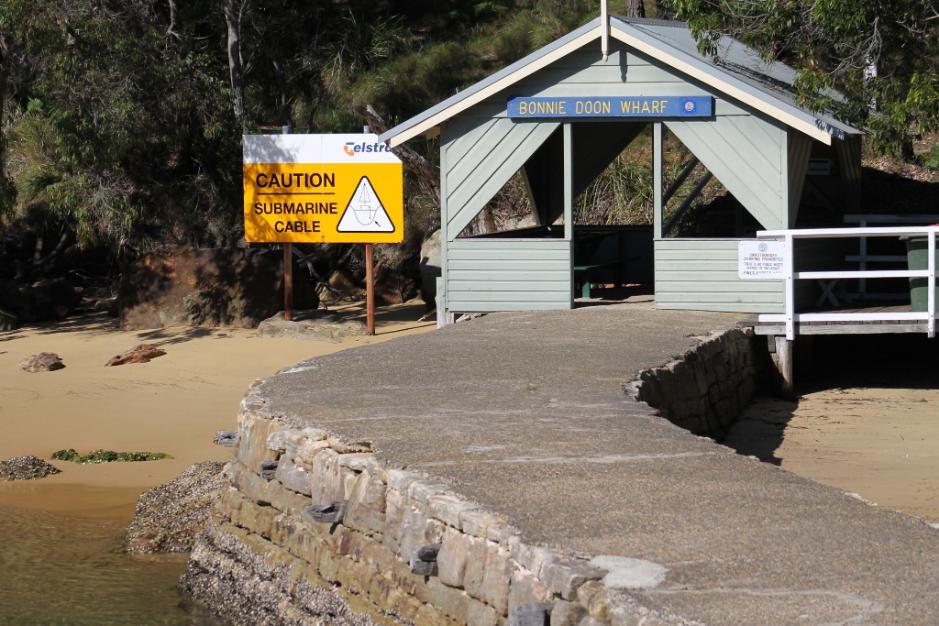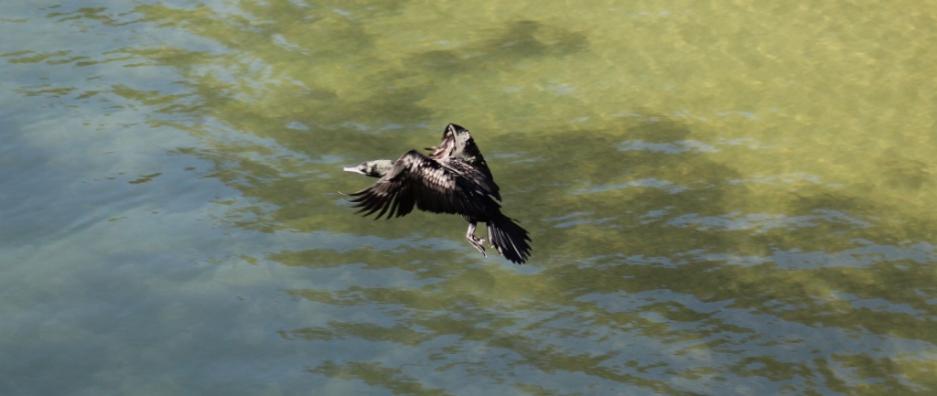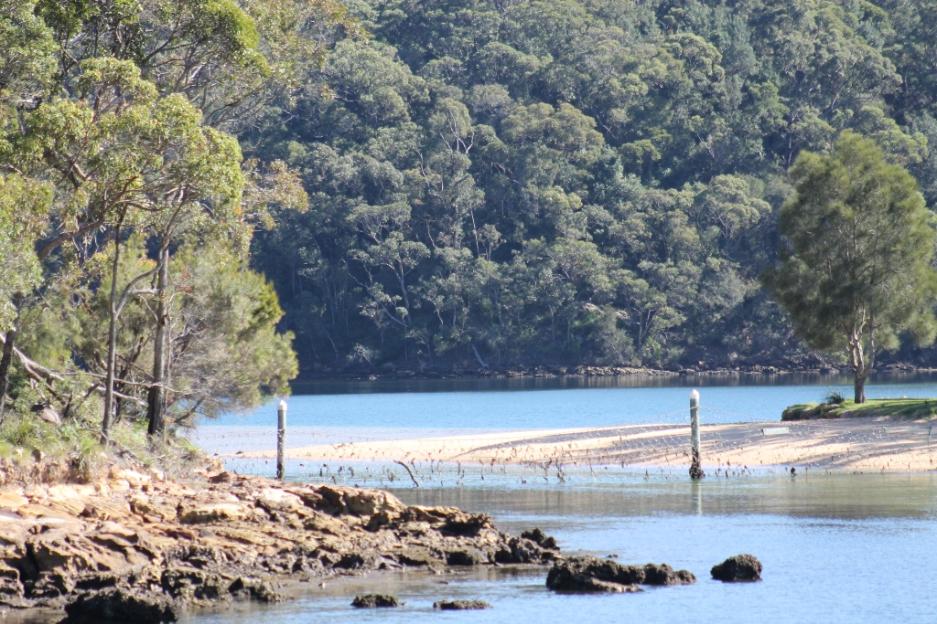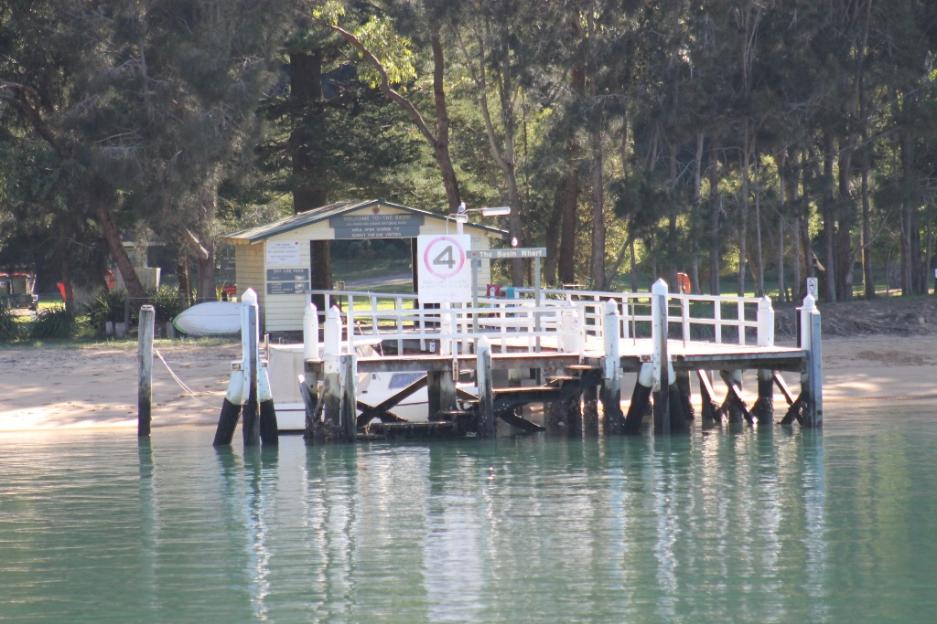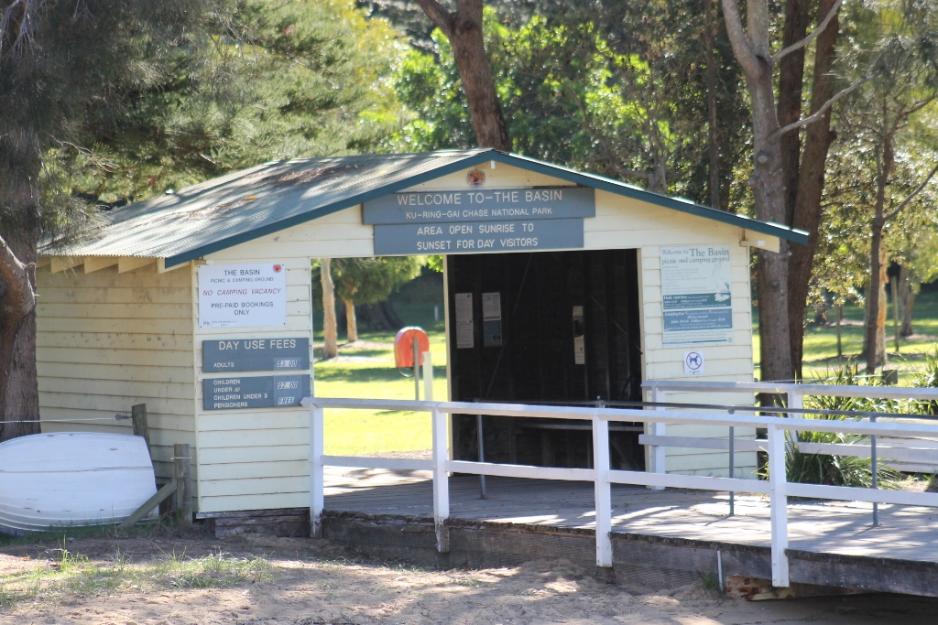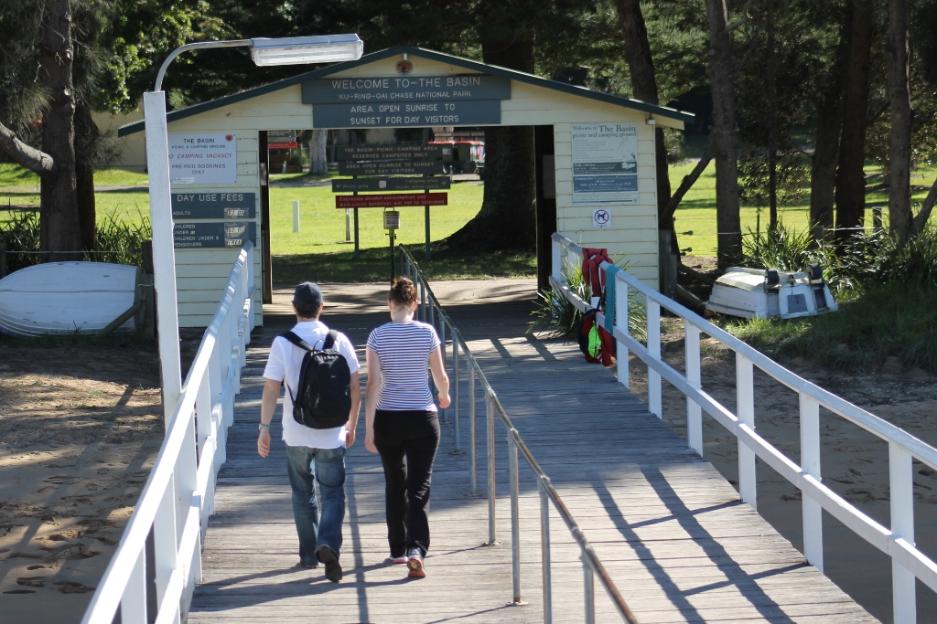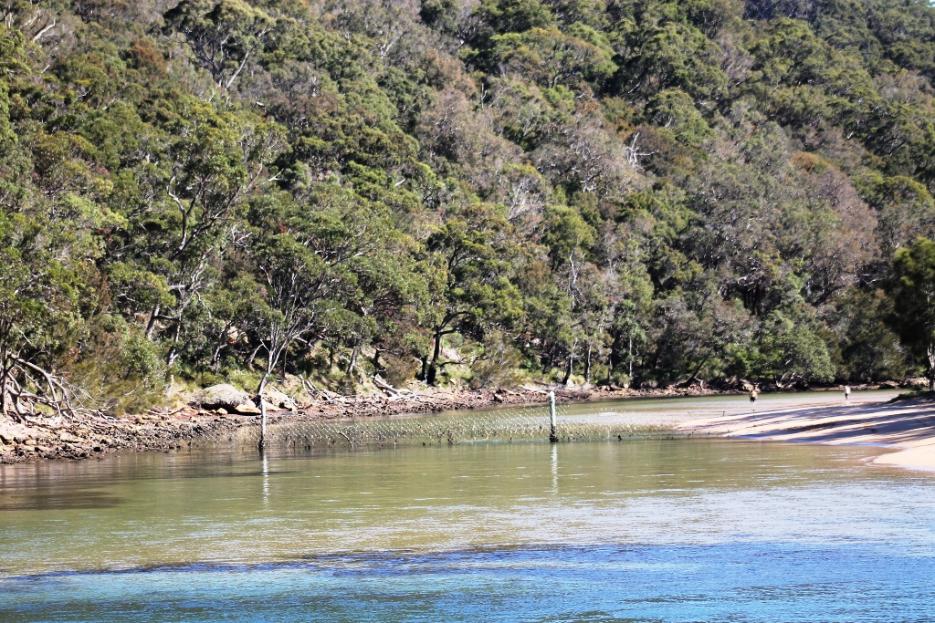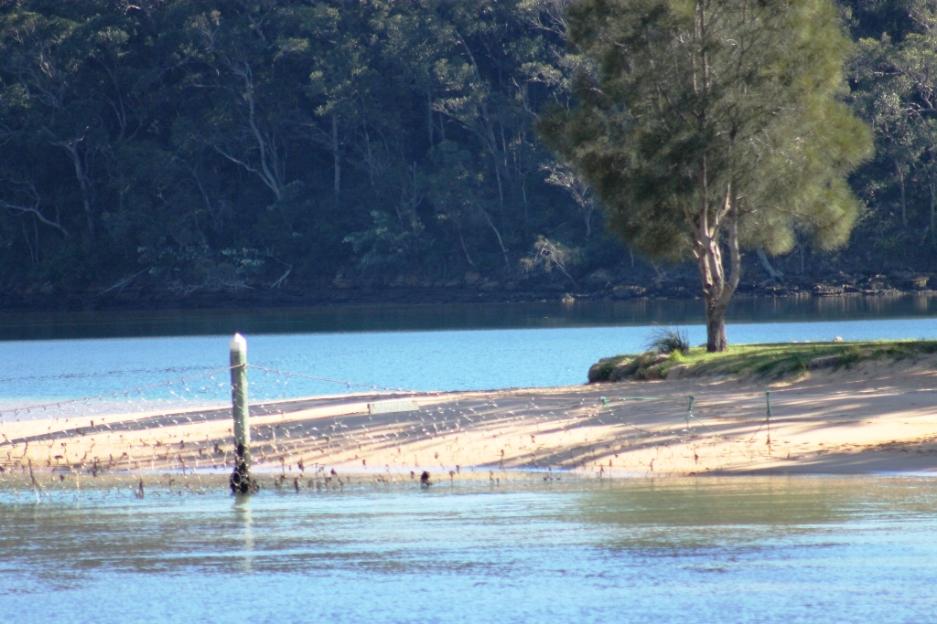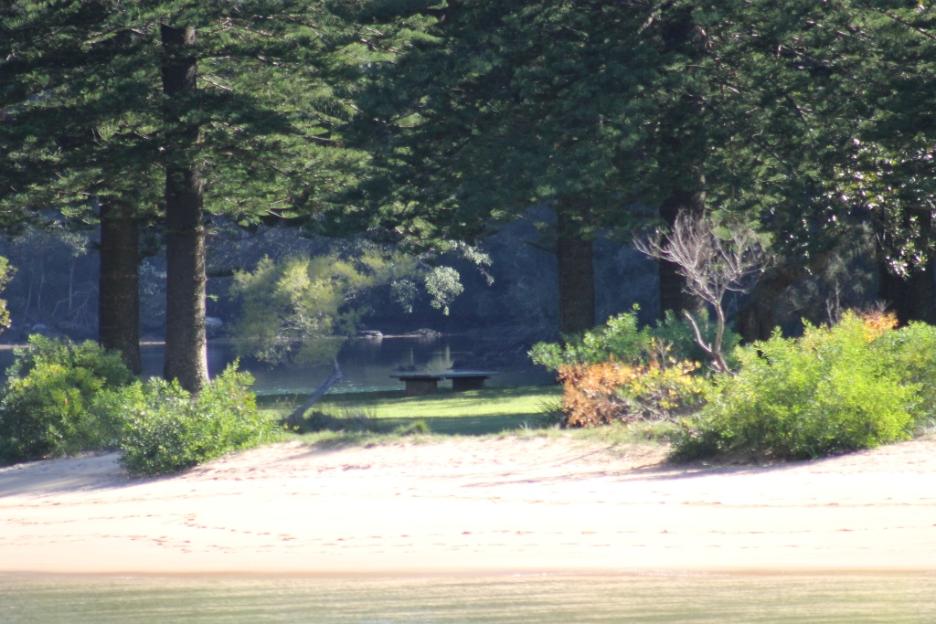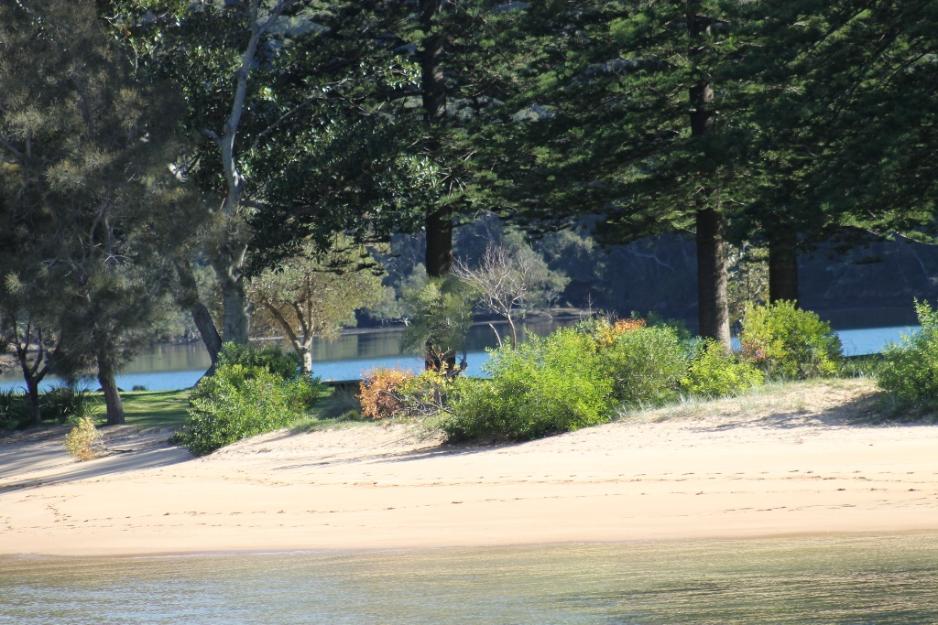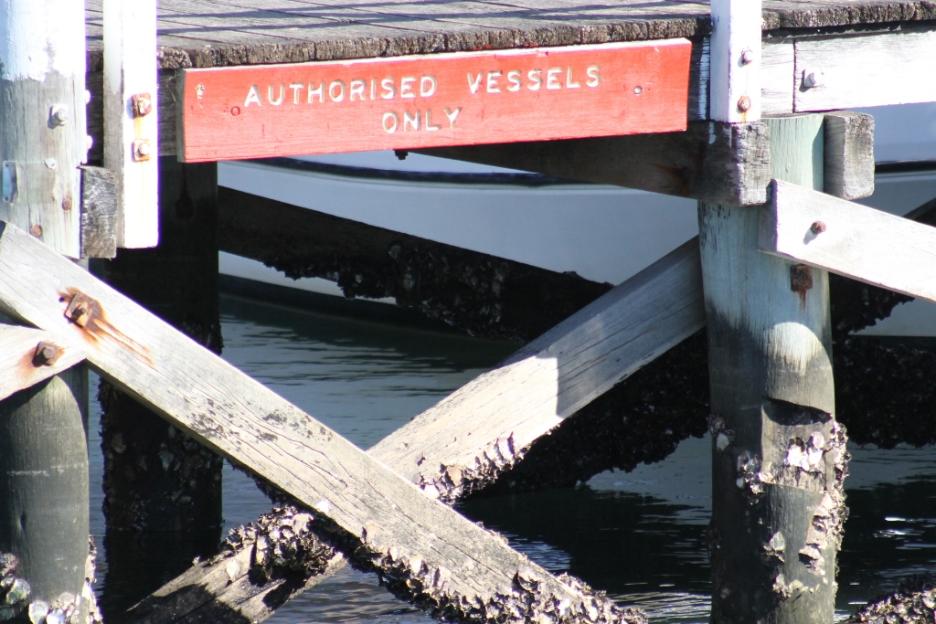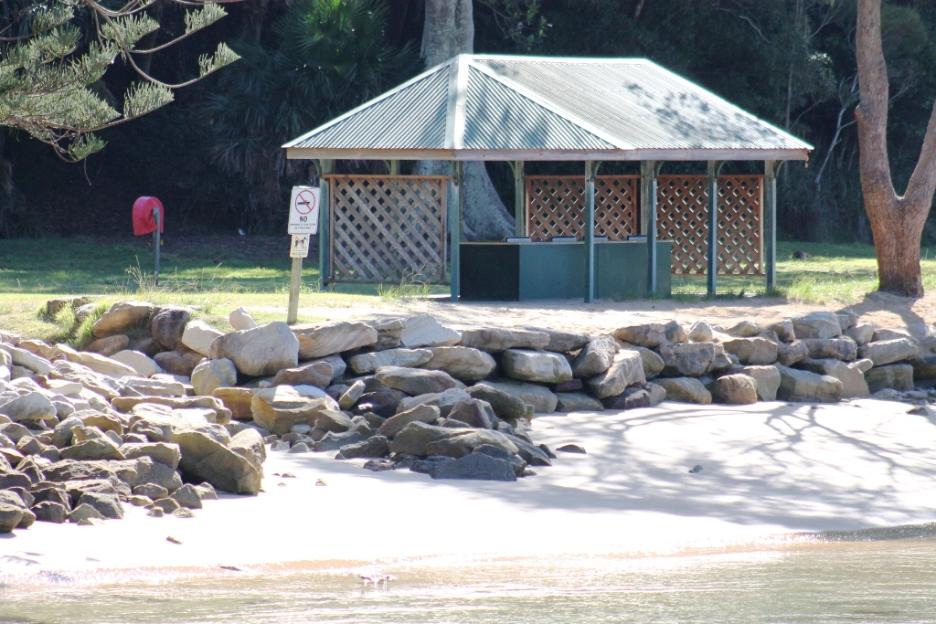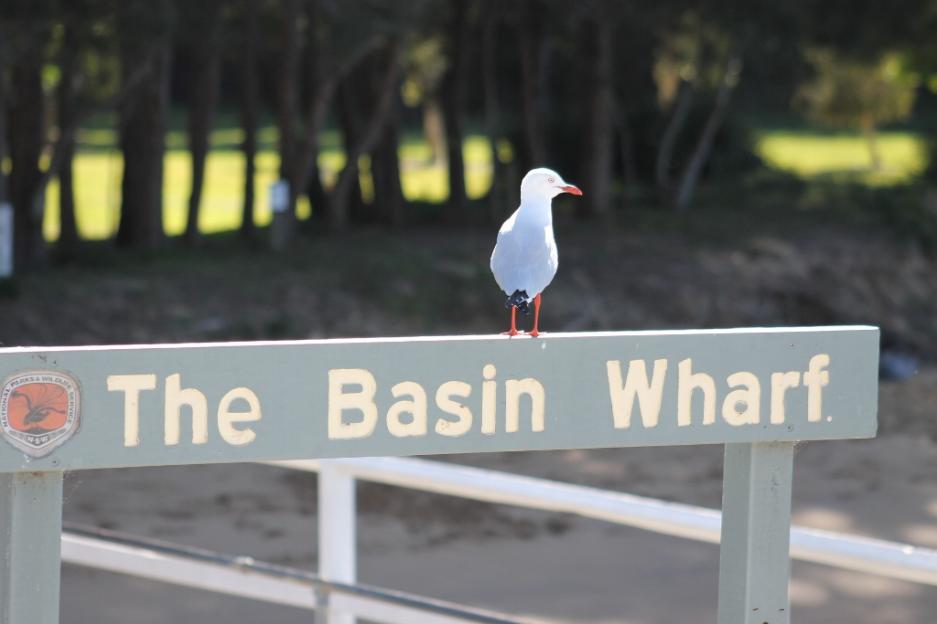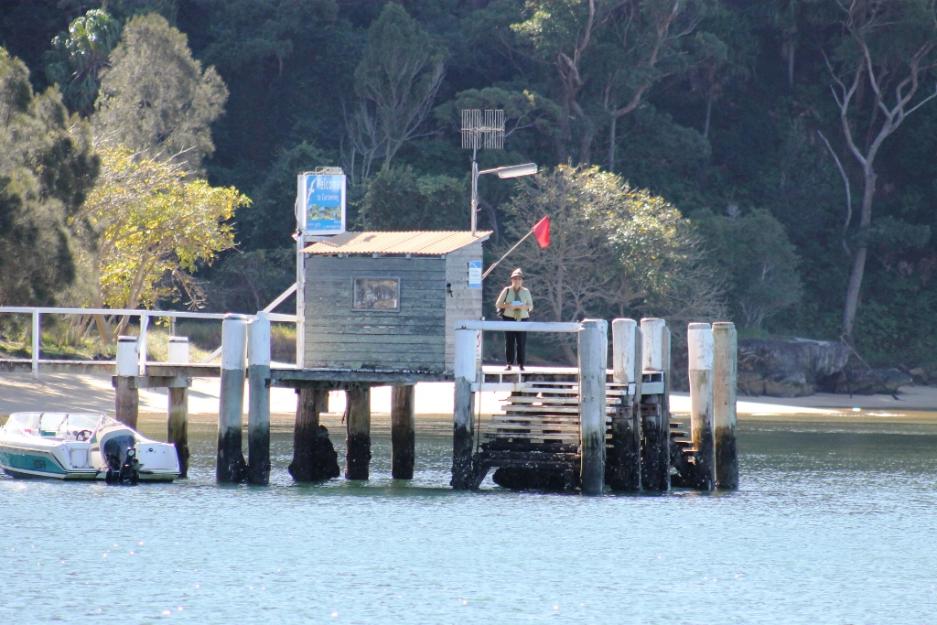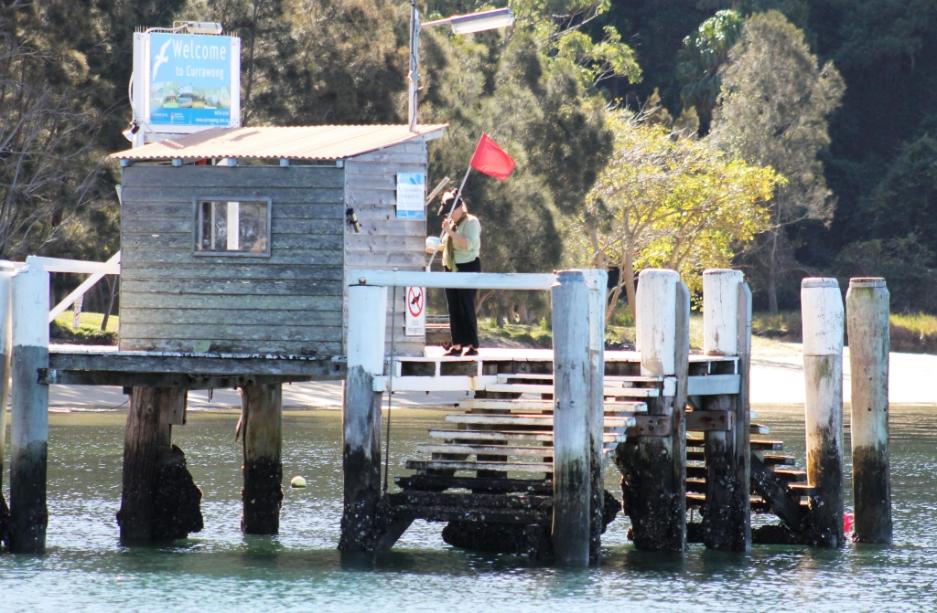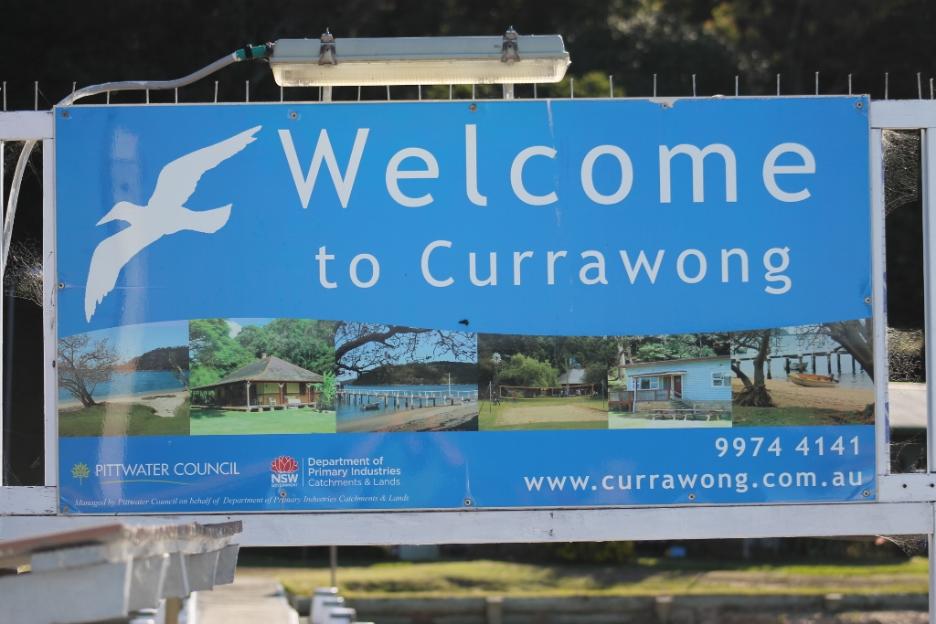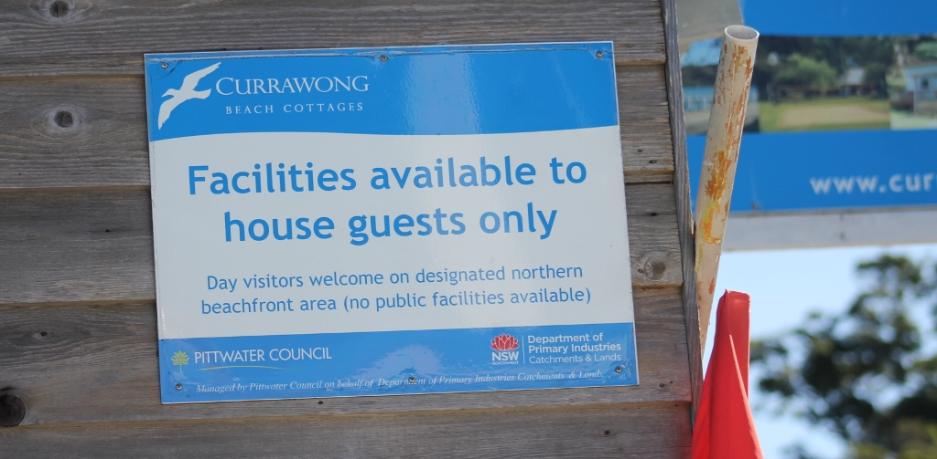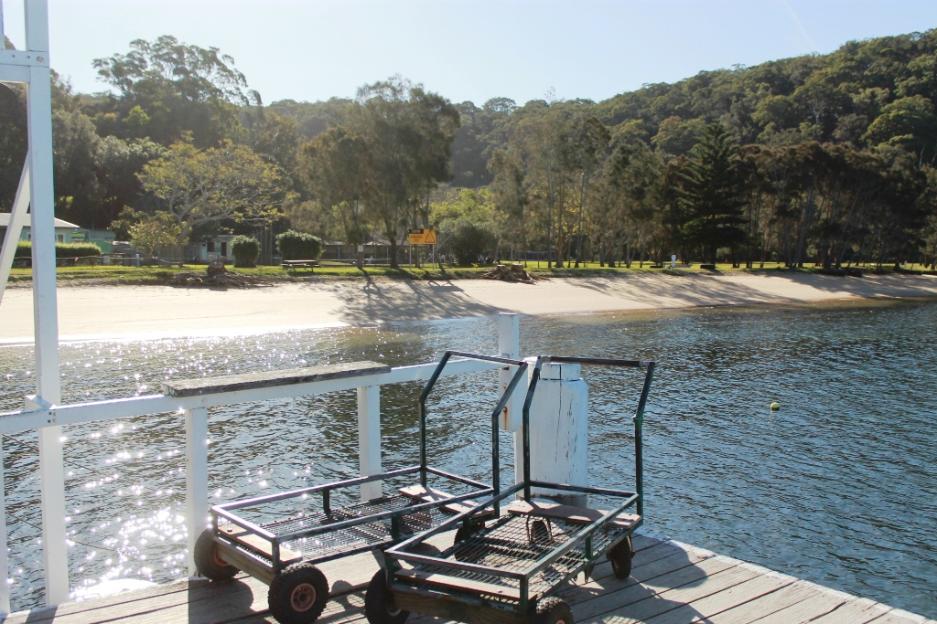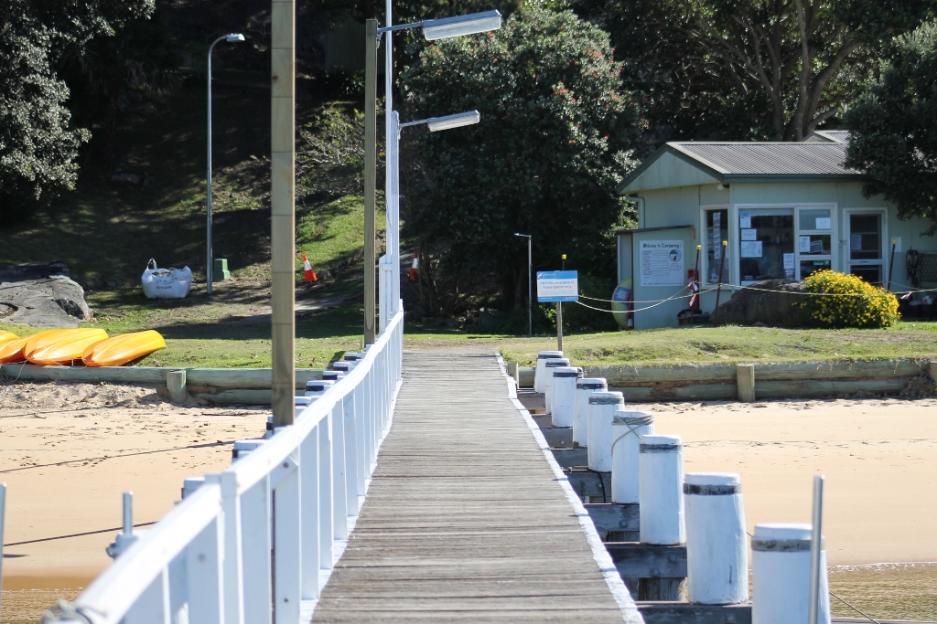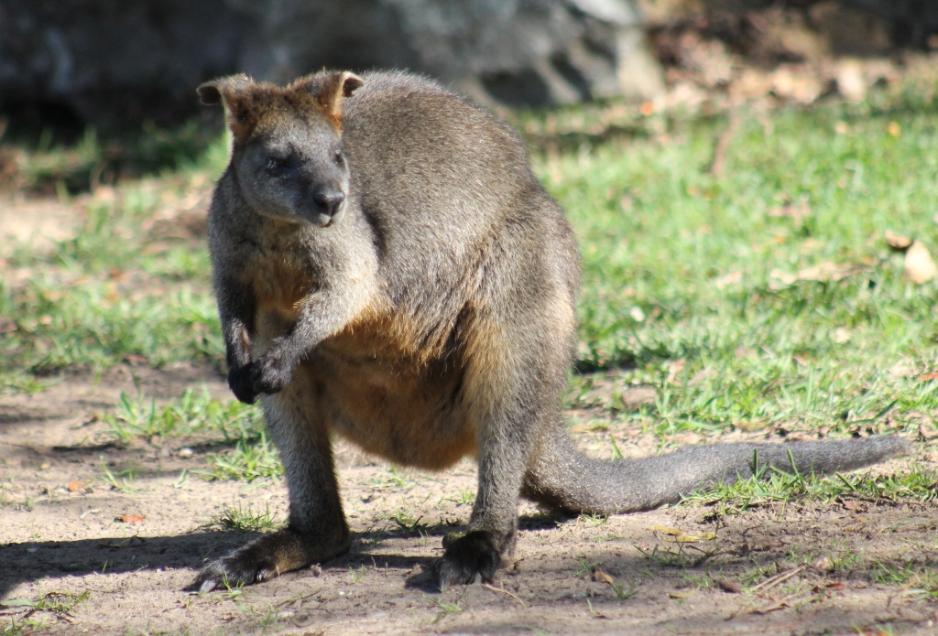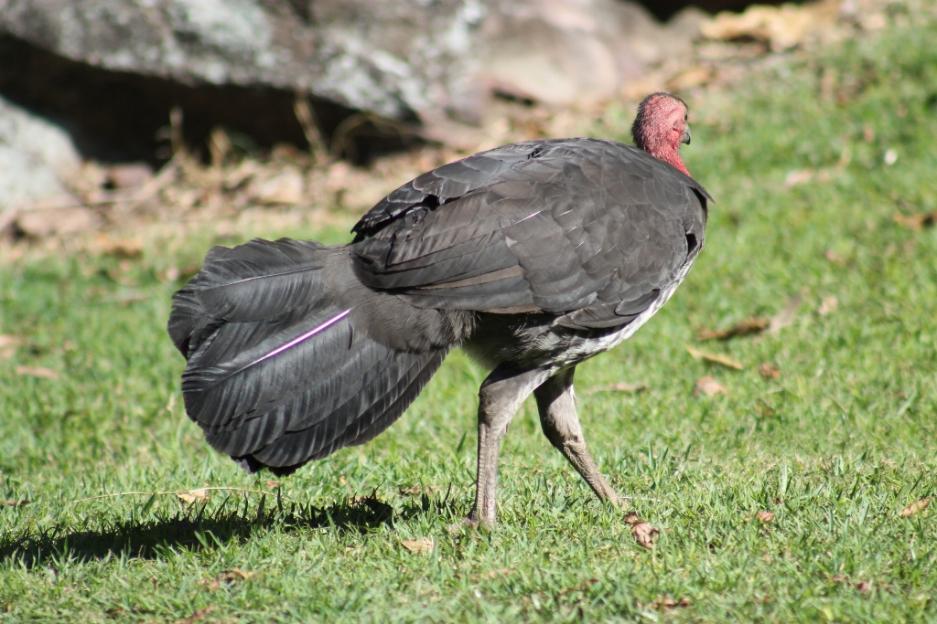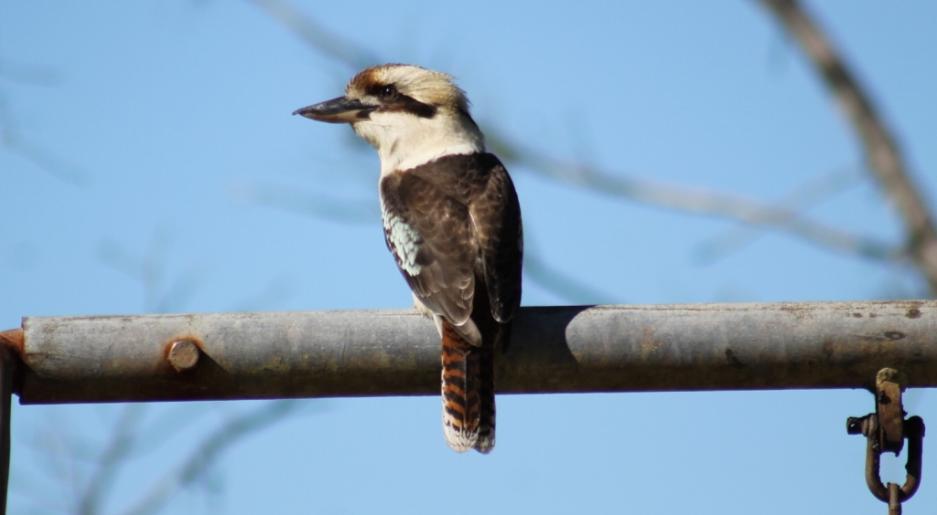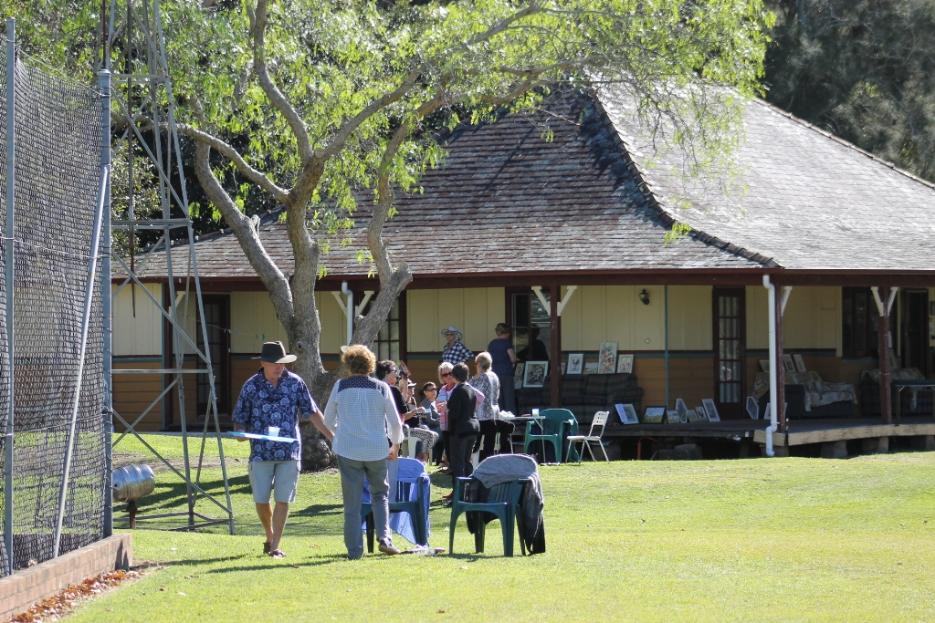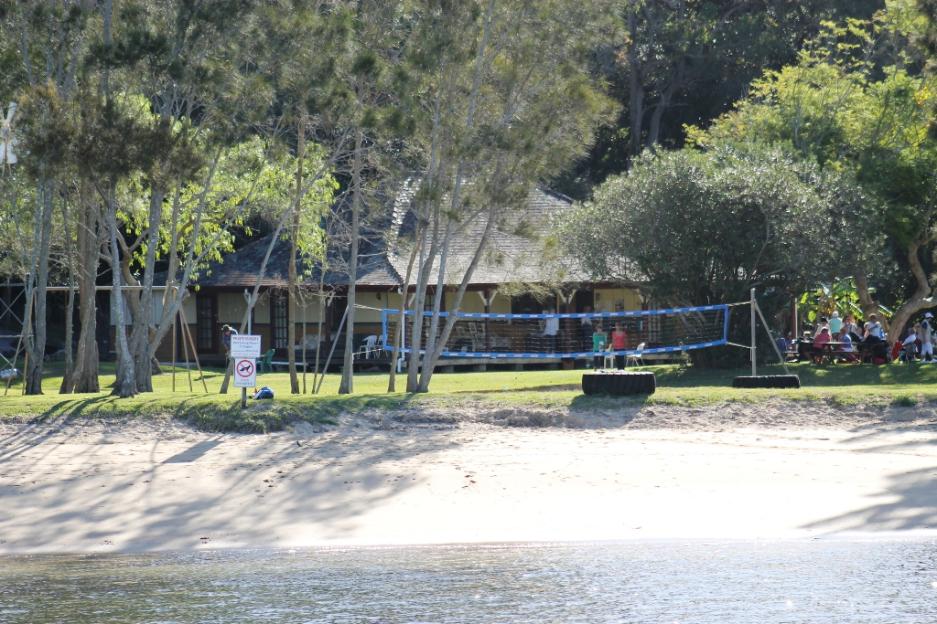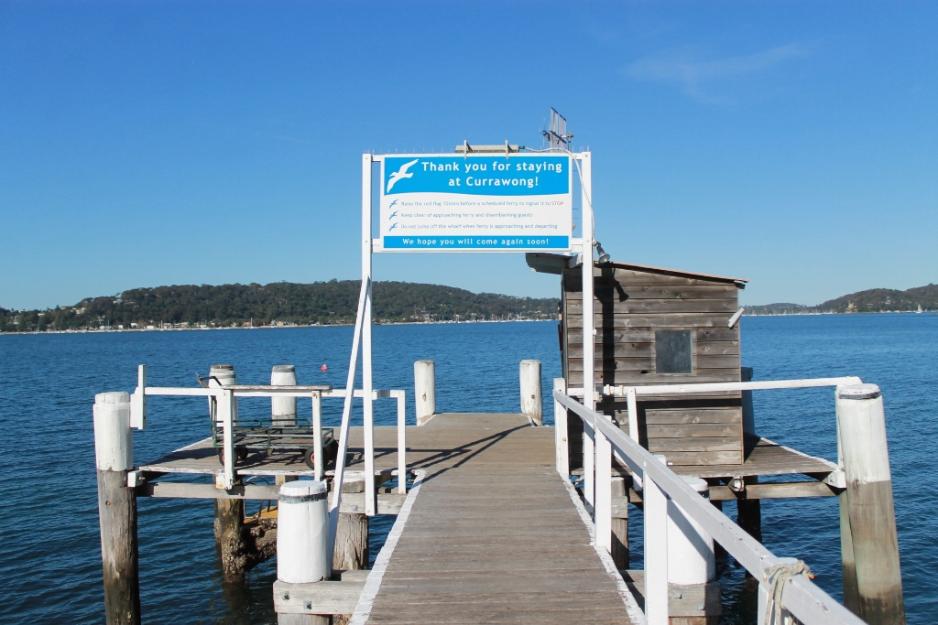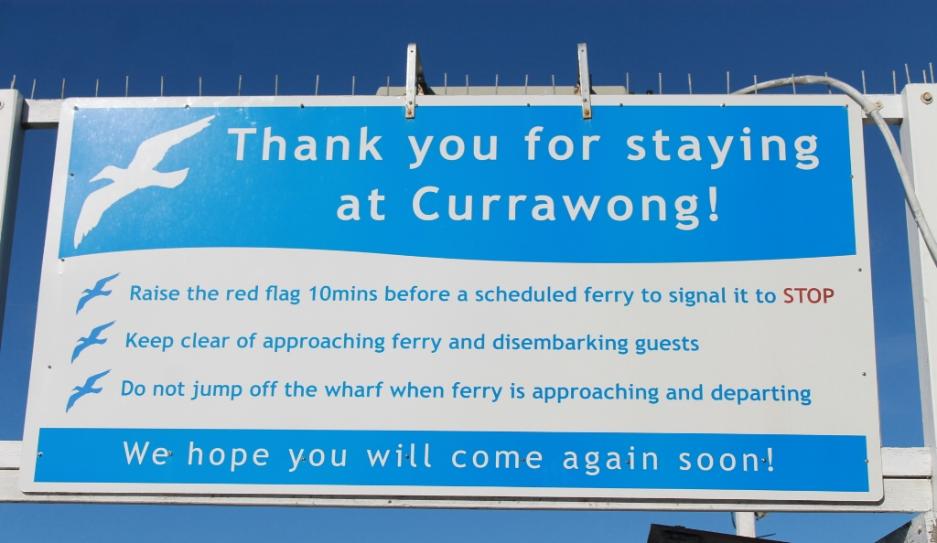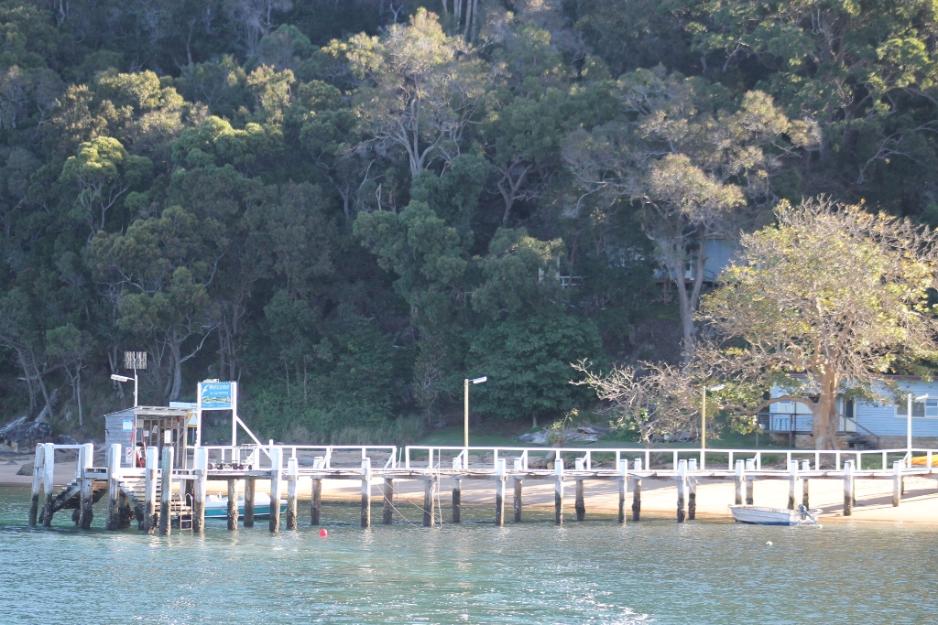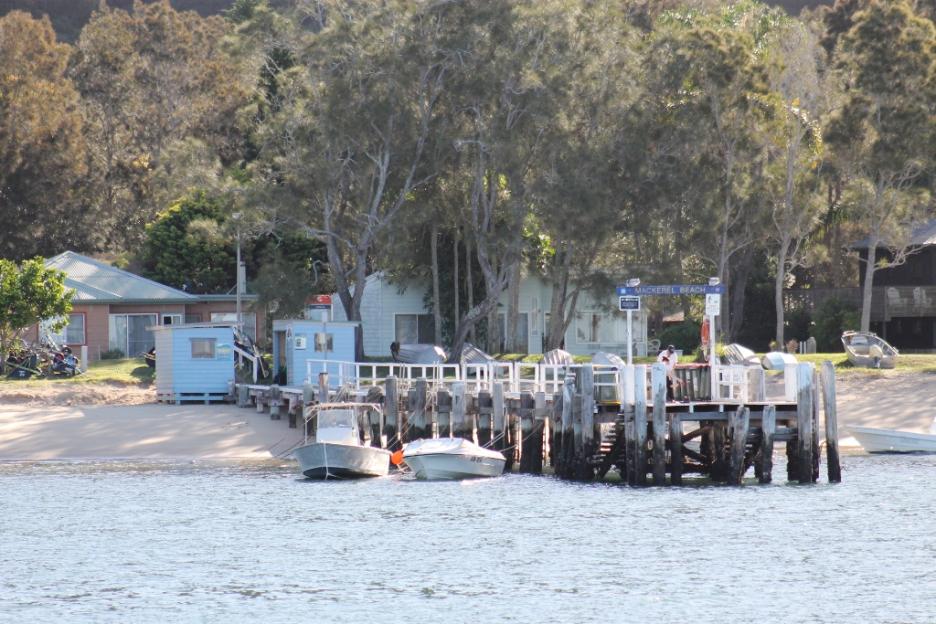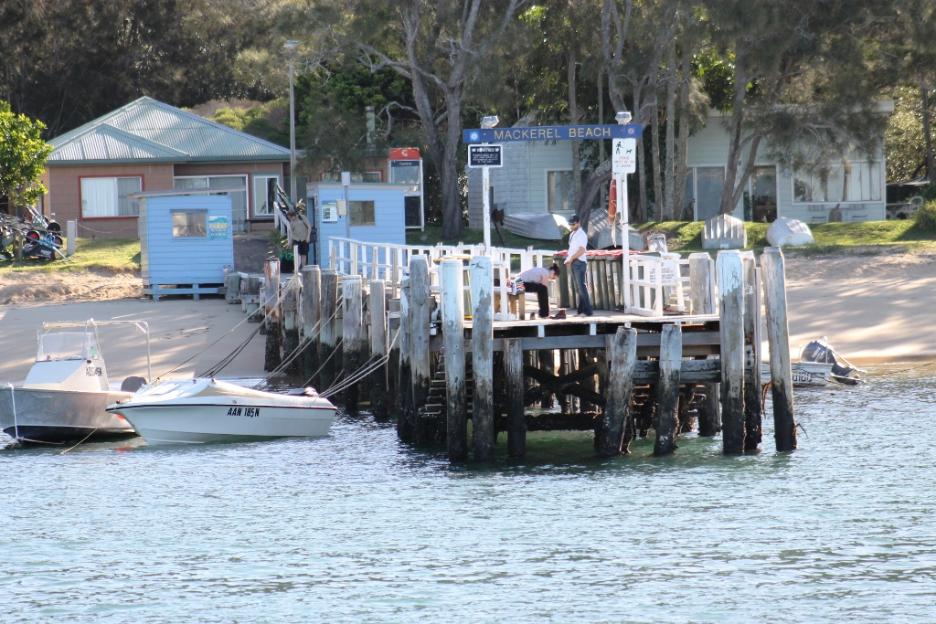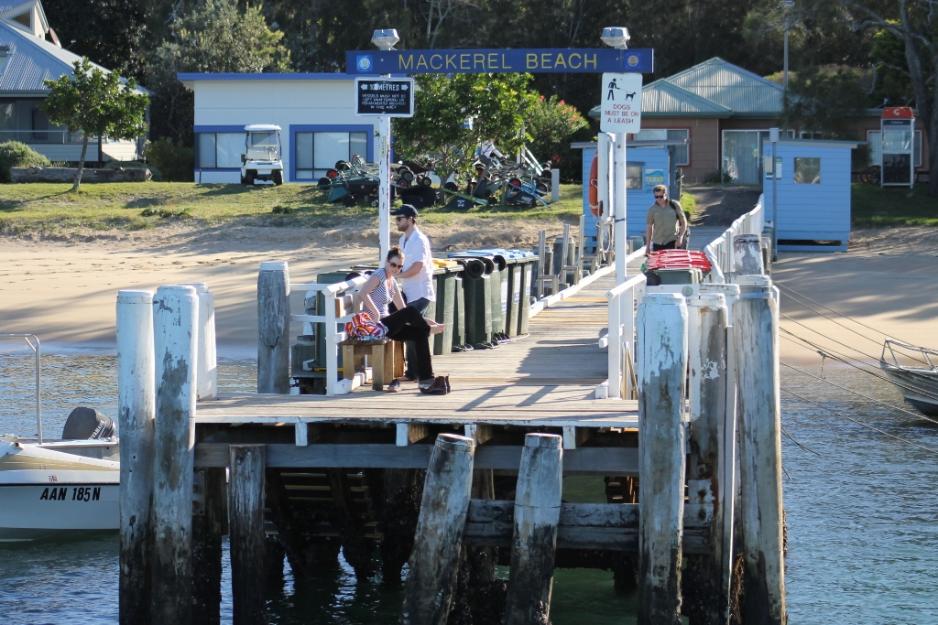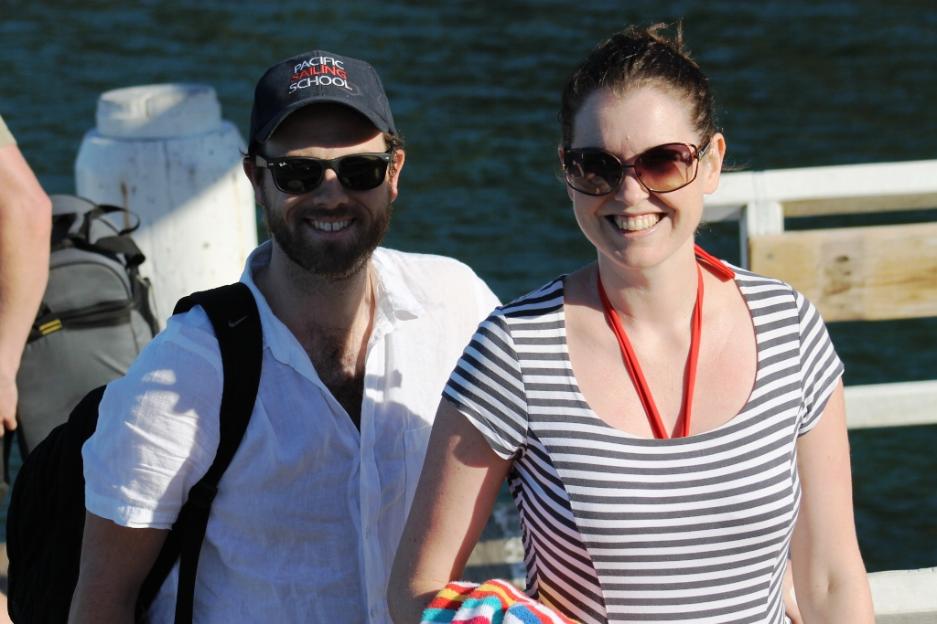 The couple that disembarked at The Basin - did a bushwalk - and reembarked at Mackerel Beach!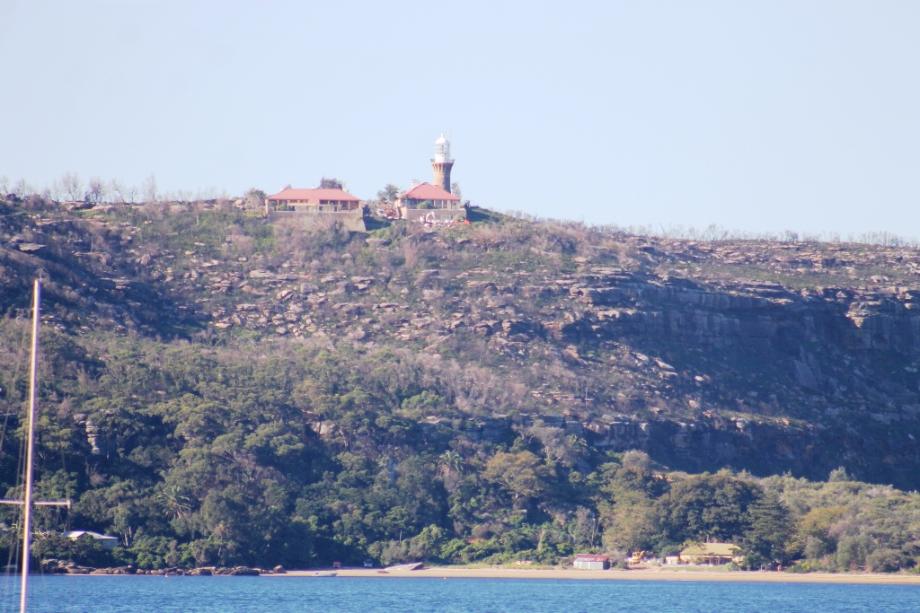 Good view of Barrenjoey Lighthouse from here.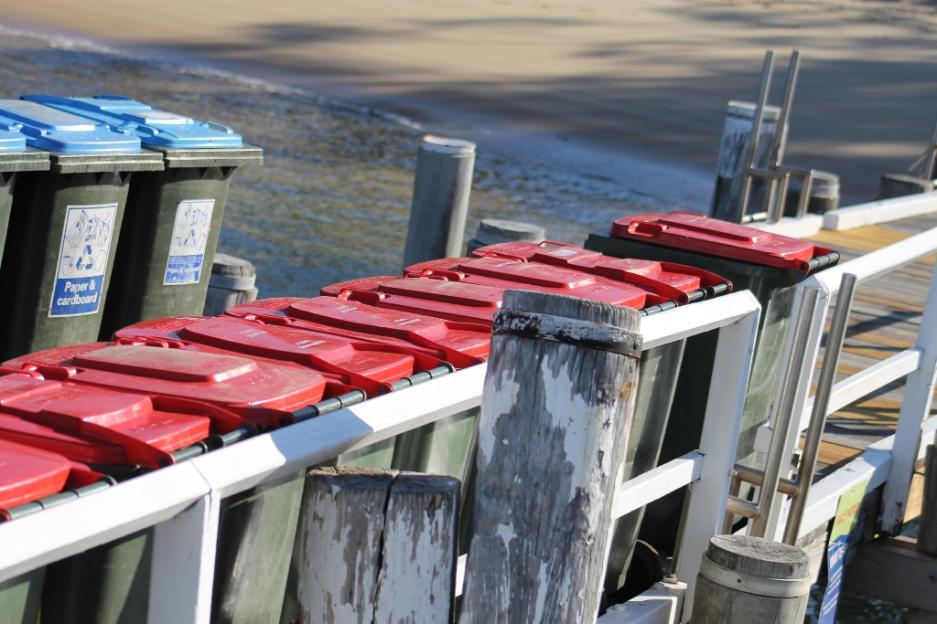 Rubbish
in offshore areas of Pittwater is removed by barge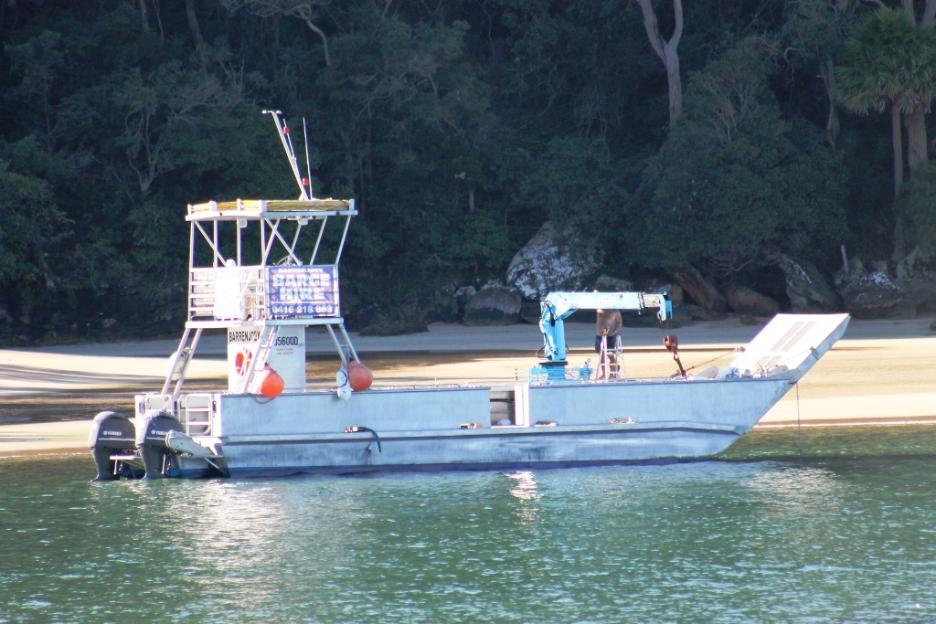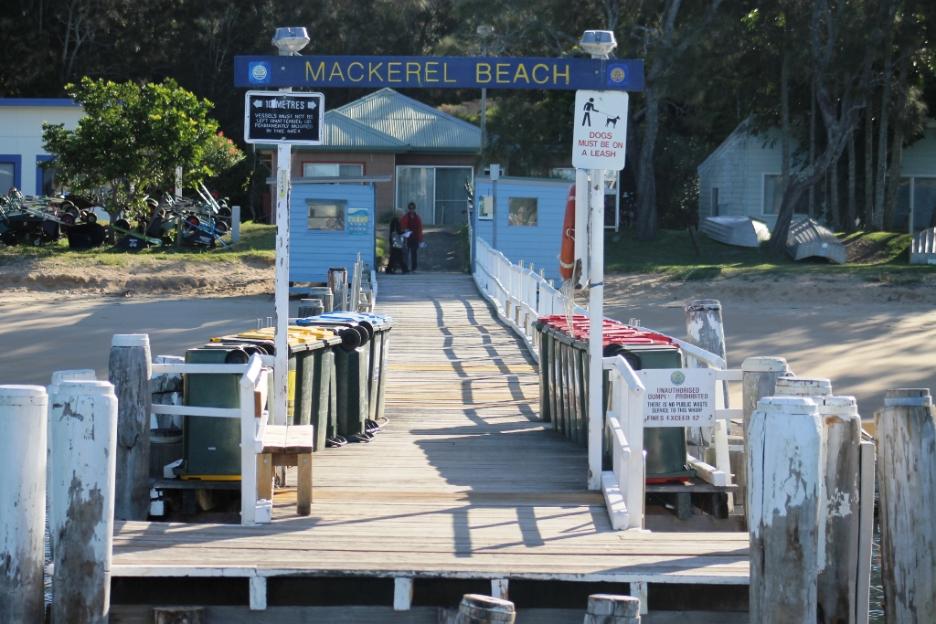 On the Way Home again... to Palm Beach Wharf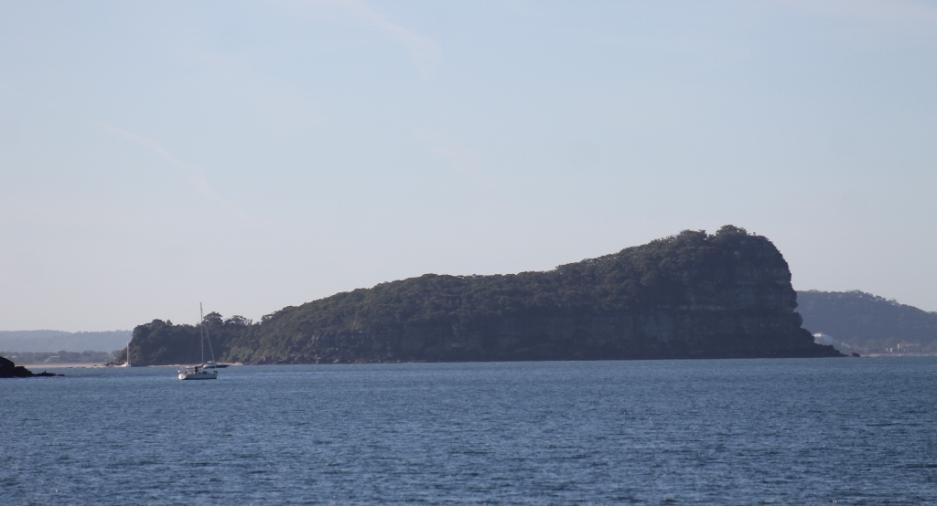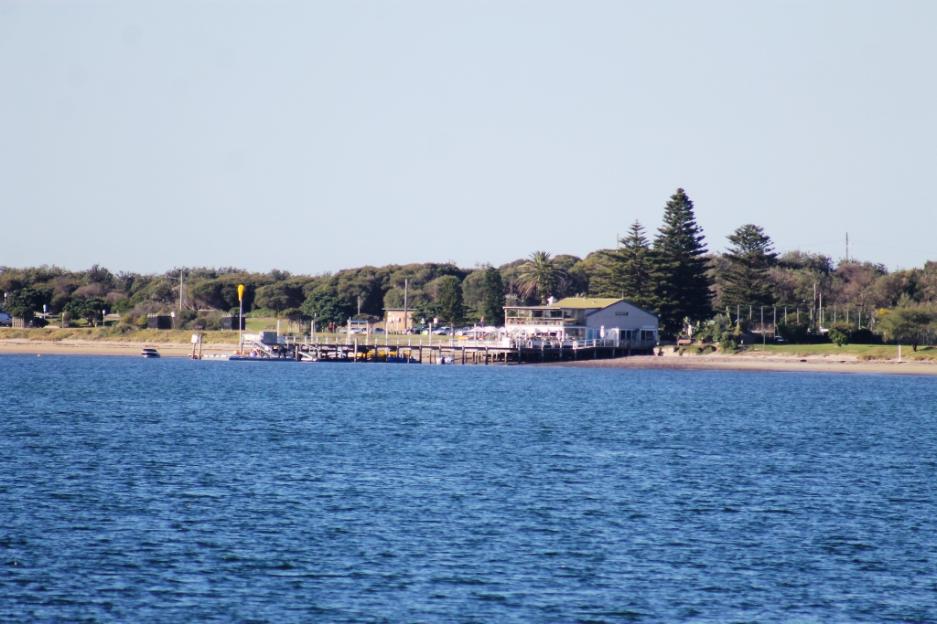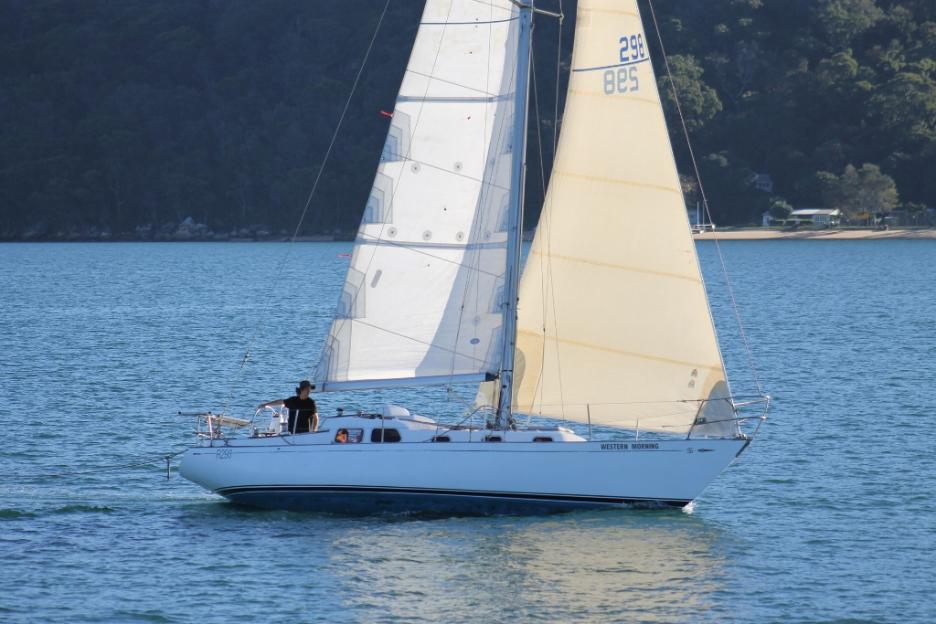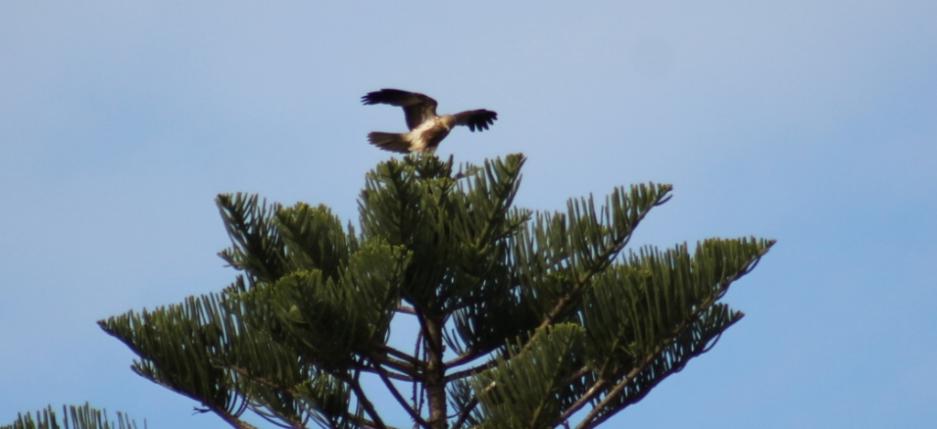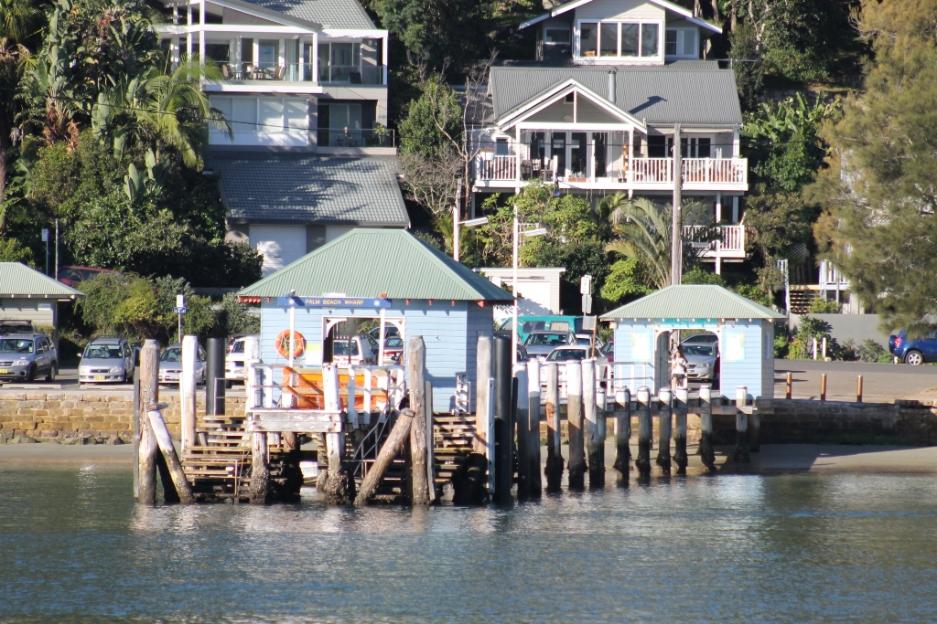 Off the Myra goes once more...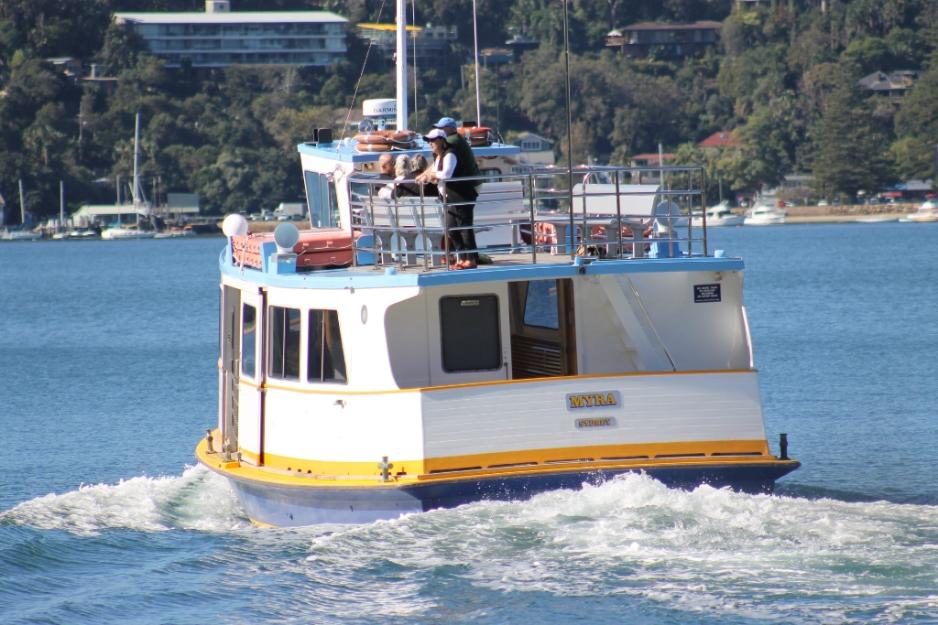 Report and Pictures by A J Guesdon, 2014