May 28 - June 3, 2017: Issue 314
Proposed New Ferry Service To connect East And West Southern Pittwater Wharves Seeks Community Feedback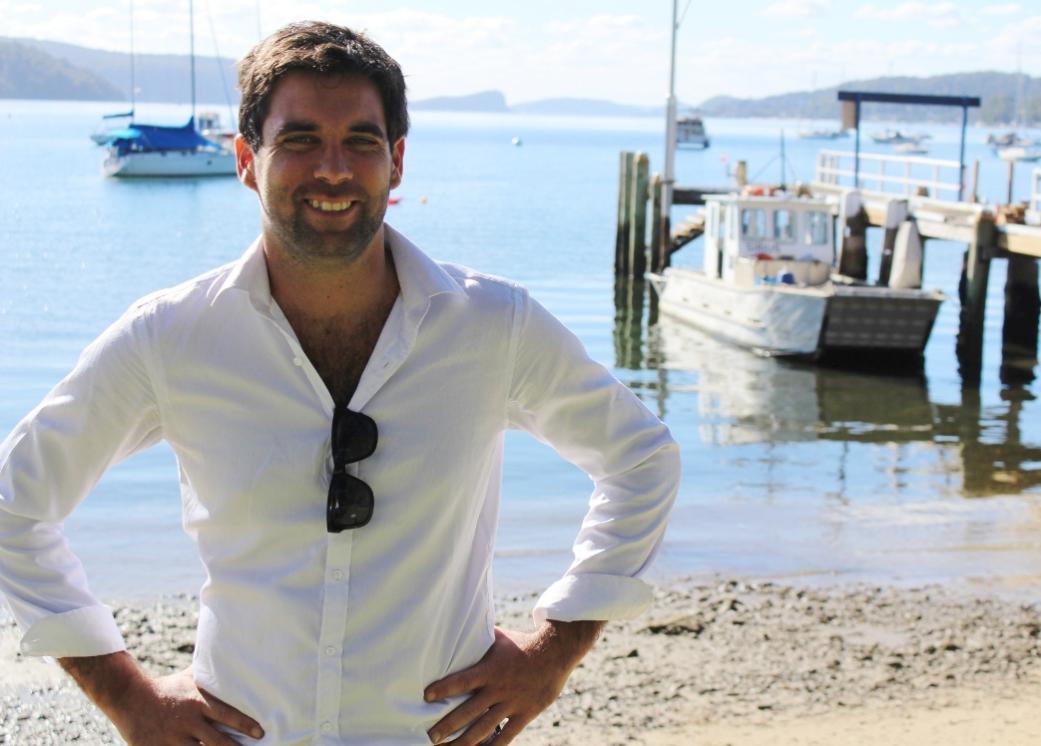 Taylor Booth at Taylor's Wharf this week
Taylor Booth, son of former Olympian Mitch Booth, has an idea he'd like the community to provide some feedback on – a long-weekend Ferry Service to connect the west and east bays of Pittwater that revisits some historic former Pittwater ferry runs.
The proposed standalone service will operate in and out of Newport Wharf and service Rowland Reserve, Church Point, Scotland Island, Elvina Bay, Morning Bay, Paradise Beach, Taylors Point, Saltpan and the RMYC.
The timetable will run on Friday from 1200, Saturday 1200 and Sunday 12.00 to 20.00 providing a reliable and handy travel option to the public connecting these southern Pittwater wharves with west to east options and a means for visitors to get to the Pittwater YHA from Newport or those working on the Oceanside to get home to Church Point.
Those who peruse out history features would know some of these wharves were once part of the ferry (or earlier steamers) runs in Pittwater and meant both sides of the estuary were accessible without having to go near a road. In fact, when most Pittwater roads were dusty tracks they were the only option to access these places.
"For the past year I have been seeking approval from the NSW Government to operate a ferry service on the Northern Beaches of Sydney in Pittwater.
At this stage all attempts to get this service underway have fallen on deaf ears by ministers and decision makers alike." Taylor explained this week.
"However, as the proposal is still formally pending, there is still hope and with the community's support and help then who knows?"
The schedule Taylor has mapped out won't clash with the existing services being provided by the Church Point Ferry Service and would even work in to enable those who want to visit Newport or Avalon from the western shores with a connecting service.
"The benefits of the proposed service are endless. " Taylor explains, listing these as those he has identified:
1. Give another parking option for offshore residents of Pittwater and open up the abundance of parking space at Rowland Reserve.
2. Reduce parking congestion at Church Point, Newport and other problem areas.
3. Connection to and from the L90 bus that stops at Newport.
4. Giving residents of Clareville and surrounding suburbs a public transport service that doesn't really exist except the bus into Avalon.
5. Safe and affordable travel to and from The Newport and RMYC.
6. Reducing the amount of drink driving on the water during the weekend.
7. Reducing the amount of cars on local roads.
Taylor has set up a petition to gauge community feedback.
"The goal is to get to 1000 signatures and present this to both the Secretary of Transport NSW and the Minister for Transport in the hope they may then listen to the local community's needs." Taylor stated.

Additional information about this ferry service can be obtained by contacting Taylor at taylor@tbmarine.com.au (email).

As there have been so many discussions about local transport lately, and ways to keep cars off our roads, perhaps this timely idea is worth considering - will everything that is old be new again?