November 30 - December 6, 2014: Issue 191
Sailability Crystal Bay – Thanks 2014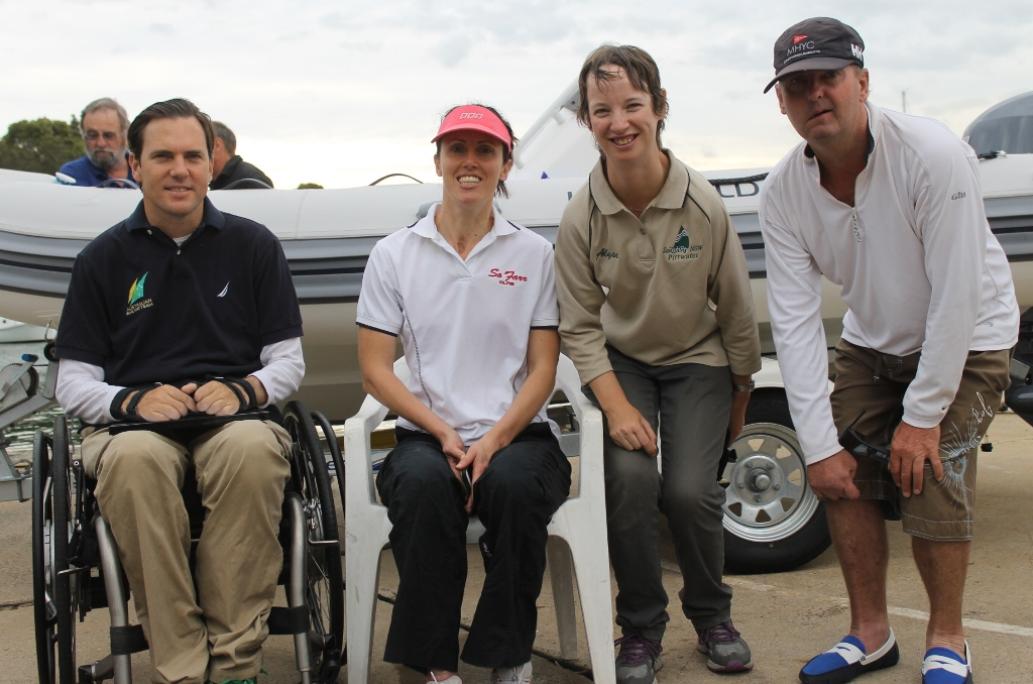 Dan Fitzgibbon, Linda Buchan, Alyse Saxby and Greg Hyde.
Sailability Crystal Bay – Thanks 2014
On Tuesday morning, November 25th 2014, Sailability Crystal Bay held a thank you morning to present their supporters with certificates and their volunteers with cake!
The Crystal Bay chapter of Sailability has completed 2014 with some great results for all sailors and is succeeding in its aim to hone the aspirations of Pittwater sailors who wish to compete at State, National and International level.
With sailors such as Linda Buchan and Alyse Saxby as well as Greg Hyde training on Pittwater, the future is looking very bright. Linda has competed in several regattas this year and will continue sailing with Dan Fitzgibbons as part of his RPAYC supported Integrated disAbled Sailing (IdS), a program which aims to promote and support inclusivity for keen sailors of ALL ages and abilities as well as providing support for the not for profit, volunteer based Sailability organisation.
Manly Sailability member Greg Hyde, who trains here and always triumphs whenever he gets on the water, has had a few firsts this year, including taking out the HANSA Classes Pittwater Regatta 2014 in March of this year in the Liberty class.
Congratulations also go to Alyse Saxby, who, with sailing partner Mel Nelson, won a Gold Medal in Melbourne at the Special Olympics National Games. Alyse was still very happy with this result when we spoke to her earlier this week.
Allan Jones, Life Member of Sailability Pittwater (2011), kindly provided a list of those who have contributed so much this year which we share here with you. We hope you will support those who support Sailability Crystal Bay and its great crew of world champion matelots and those wonderful volunteers who devote so much time to this great venture and its adventure!
Thank you to:
• The Primary Club of Australia. Lindy Stewart and Jeff Bourke: (Assisted the purchase of S 11 a 2.4mR yacht campaigned by Zoltan Pegan. And earlier purchase of sails for our early 2.4mR fleet.) and now help with the purchase of our new RIB.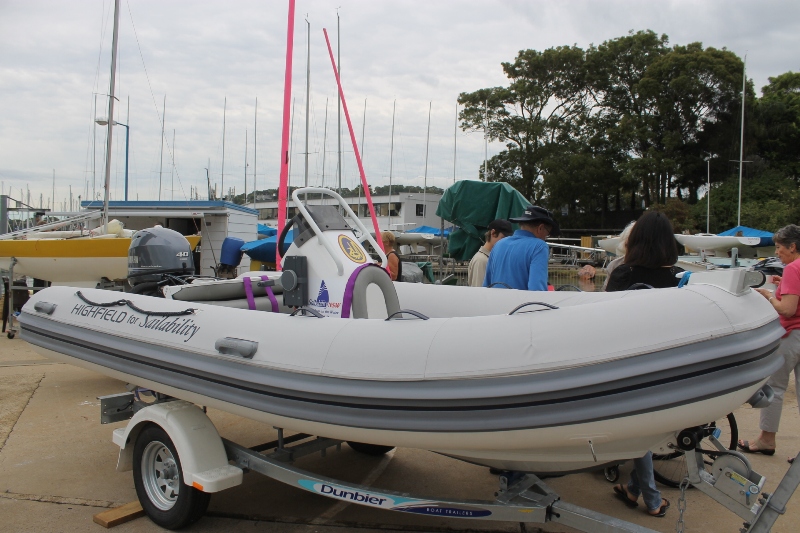 • Royal Prince Alfred Yacht Club John Bacon, from Board of Governors of IDS (Integrated Disabled Sailing), Suzanne Davies General manager RPAYC. Dan Fitzgibbon. From the Board of Governors IDS.
• McConaghy Boats, Mrs Jono Morris and Mark Evans. (refit of the three 2.4mR yachts)
• Heidi and Justin Lamberth of Lejen Marine- suppliers of the RIB and trailer, complete.
• Phil Bate, Riggtech, lifting equipment for the Rib.
• Terry O'Sullivan Barrenjoey Designs for the signage on the RIB.
• Steve Euers and Rob Brown from RMYC, training for Alyse Saxby our Special Olympics competitor.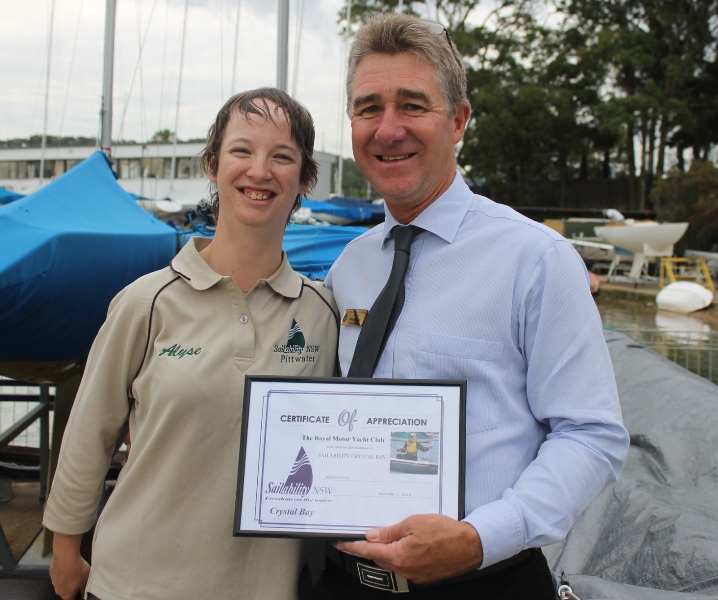 Alyse and Steve
• Shane and Troy Douglas from All Inboard and Outboard Services, who keep our outboards serviced and for help with Alyse's campaign.
• Our Volunteers from RPAYC, Sailability Pittwater and Sailability Crystal Bay. President Keith Sinfield.
• Sailors all.
Sailability is a not for profit volunteer-based organisation which, through the activity of sailing, enriches the lives of people with any type of disability. Sailability operates in numerous countries throughout the world at over 350 local Sailability clubs. Their affirmed purpose is 'to facilitate sailing for everyone, regardless of age or ability with emphasis on opportunities for people with disabilities.'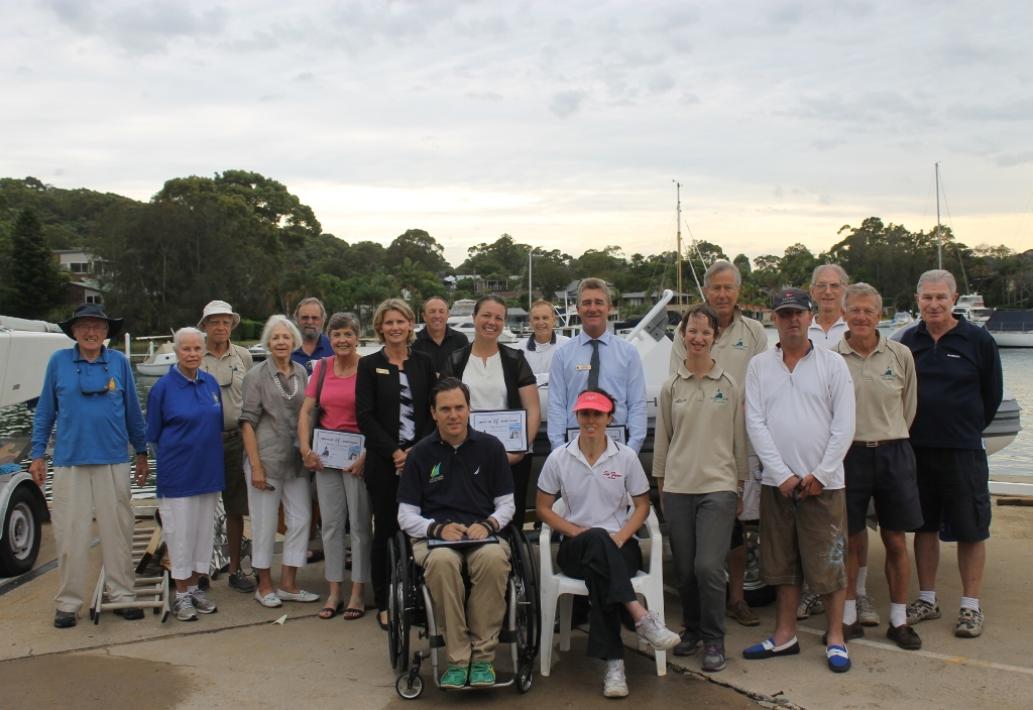 Supporters, sailors and volunteers - 2014.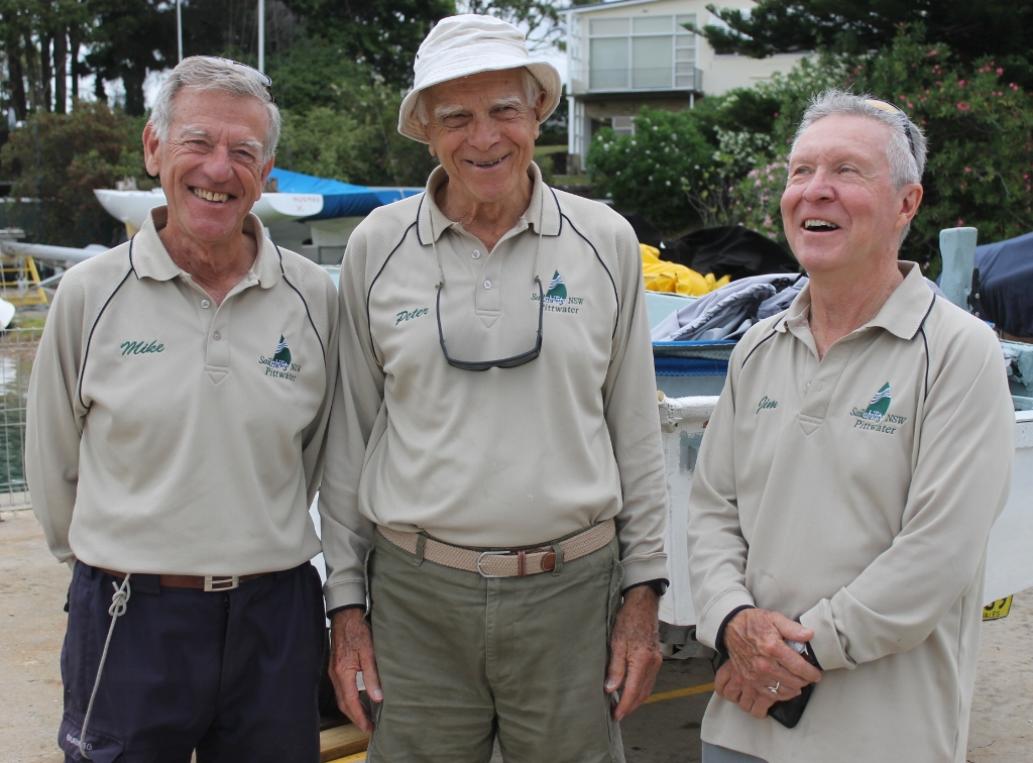 Mike, Peter and Jim - Sailability Crystal Bay Volunteers.
Report and pictures by A J Guesdon, 2014.