September 1- 7, 2013: Issue 126
Inclusive 'Integrated disAbled Sailing' Program to be launched at the RPAYC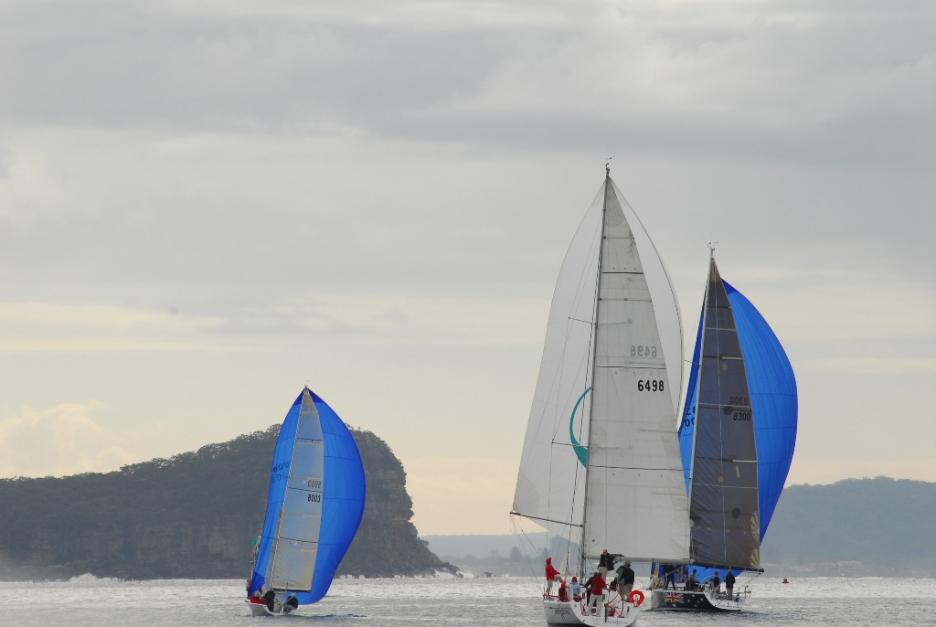 Islands Race will take in Pittwater's two major landmarks, Scotland and Lion Island.
Inclusive 'Integrated disAbled Sailing' Program to be launched at the RPAYC
Pittwater's The Royal Prince Alfred Yacht Club has announced its biggest annual fundraising event to commence on the weekend of 28 and 29 September.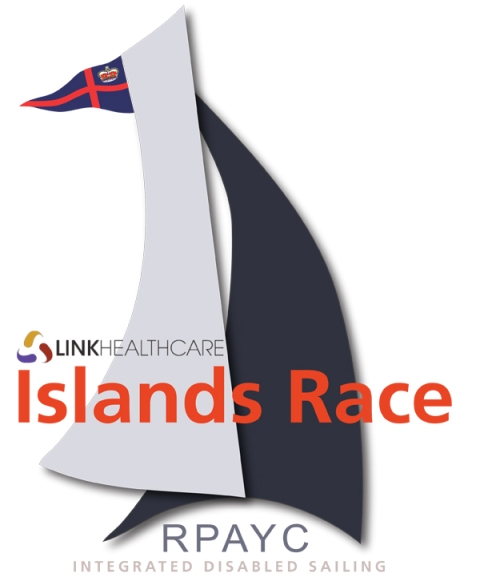 The Link Healthcare Islands weekend will become the Royal Prince Alfred Yacht Club's annual fundraising event. LINK Healthcare is the major sponsor of the Islands Race and is collaborating with RPAYC on the launch of the new "Integrated disAbled Sailing" (IdS) program, destined to be a landmark initiative for the sport.
IdS is a new initiative that gives sailors of ALL ages and abilities the opportunity to participate in the Club's sailing activities. The program will promote and support inclusivity for all keen sailors, by integrating sailors with disability in the regular RPAYC racing fleets as well as providing support for the not for profit, volunteer based Sailability organisation.
RPAYC members and their guests will raise funds for Integrated disAbled Sailing (IdS).
On Saturday 28 September there will be sponsored Sports Boats / One Design Sprint Racing with members, guests and visitors from other clubs welcome to participate and/or sponsor one of the boats.
In the evening, Link Healthcare will host the Islands Celebrity Gala Dinner and the RPAYC will officially launch "Integrated Disabled Sailing" with IdS ambassadors, London Paralympic Gold medalists Dan Fitzgibbon and Liesl Tesch as special guest speakers. Dan and Liesl will be announcing exciting plans for new sailing challenges at RPAYC, and beyond.
"This is such an exciting program by the RPAYC, unique in Australia. Instead of creating a separated sailing program for disabled people, our goal is to integrate disabled sailors into the mainstream sailing activities at the club. I know after I came back from the 2012 London Paralympic Games I thought "what now". This program will create a pathway for disabled people to enjoy sailing with everybody else and also have a social outlet. It's about just being another sailor, not a disabled sailor. The RPAYC should be applauded for this initiative," commented Fitzgibbon.
Host and Master of Ceremonies will be Vince Sorrenti, one of Australia's most loved and in demand comedians. Vince has been awarded the coveted MO Award for Australia's best stand-up comic five times. Renowned singer/songwriter Kate Lush and the Bliss Trio, will entertain guests with their soulful rhythm and blues. A complimentary welcome drink will be served followed by a 3 course dinner prepared by Chef Steve Proctor, accompanied by selected quality wines. There will be a silent auction and raffles to raise funds for the IdS program throughout the evening.

The Islands Race (and navigational challenge for cruising boats) will commence with a handicap start at 10am on Sunday after a skipper / crew briefing and BIG breakfast. The race will take in the two major landmarks in Pittwater, Scotland and Lion Islands. Festivities will continue back at the club, when the boats return no later than 1pm, with an "Islands Feast", entertainment and presentations. The focus will be on fun, family, friends and fundraising. All visitors are welcome to participate in the race and the onshore festivities.
The Notice of Race will be available very soon. Members and visitors are invited to enter the race via the club website. Bookings for the Islands dinner can be made with reception or online. Visit www.rpayc.com.au/ids for more details.
If you would like to donate an auction item or raffle prize to the Islands Dinner or Islands Race to assist in raising funds for IdS please feel free to contact the club on (02) 9998 3700 or Rear Commodore Activities Norman Weaver at nweaver@dataweave.com.au.
By Damian Devine Marketing & Publicity Manager, RPAYC
__________________________________________
About IdS
Integrated disAbled Sailing is an initiative of the Royal Prince Alfred Yacht Club which integrates sailors of all abilities. Funds raised are to purchase, modify and maintain a keel boat which can be sailed in the Club's regular racing program by sailors of all abilities. Funds will also be raised to assist sailors with a disability to further their competitive abilities in the sport and attend competitions while also providing financial and continued in-kind support to Sailability.
About Sailability
Sailability originated in the UK and has over 350 Sailability clubs including many in Australia. Sailability is a "not for profit", volunteer-based organisation which, through the activity of sailing, enriches the lives of people with any type of disability, the elderly, the financially and socially disadvantaged.
Pittwater's The Royal Prince Alfred Yacht Club has long been a supporter of Sailability by offering storage and facilities for the local Pittwater Sailability Group. This initiative has been ramped up with a specific commitment by the RPAYC Board of Directors, Rear Commodores and members, reaffirming a commitment and support for sailors with disAbilities helping them participate in club life. This includes ongoing facility upgrades as well as general sail training and high performance development leading up to Paralympics and other events.
About Link Healthcare
LINK Healthcare is a privately owned Australian-based specialist Pharmaceutical and Medical Technology business. LINK's mission is to strive for excellence in the marketing of a vitally important and unique range of specialist products that enhance the well-being of thousands of people in the region.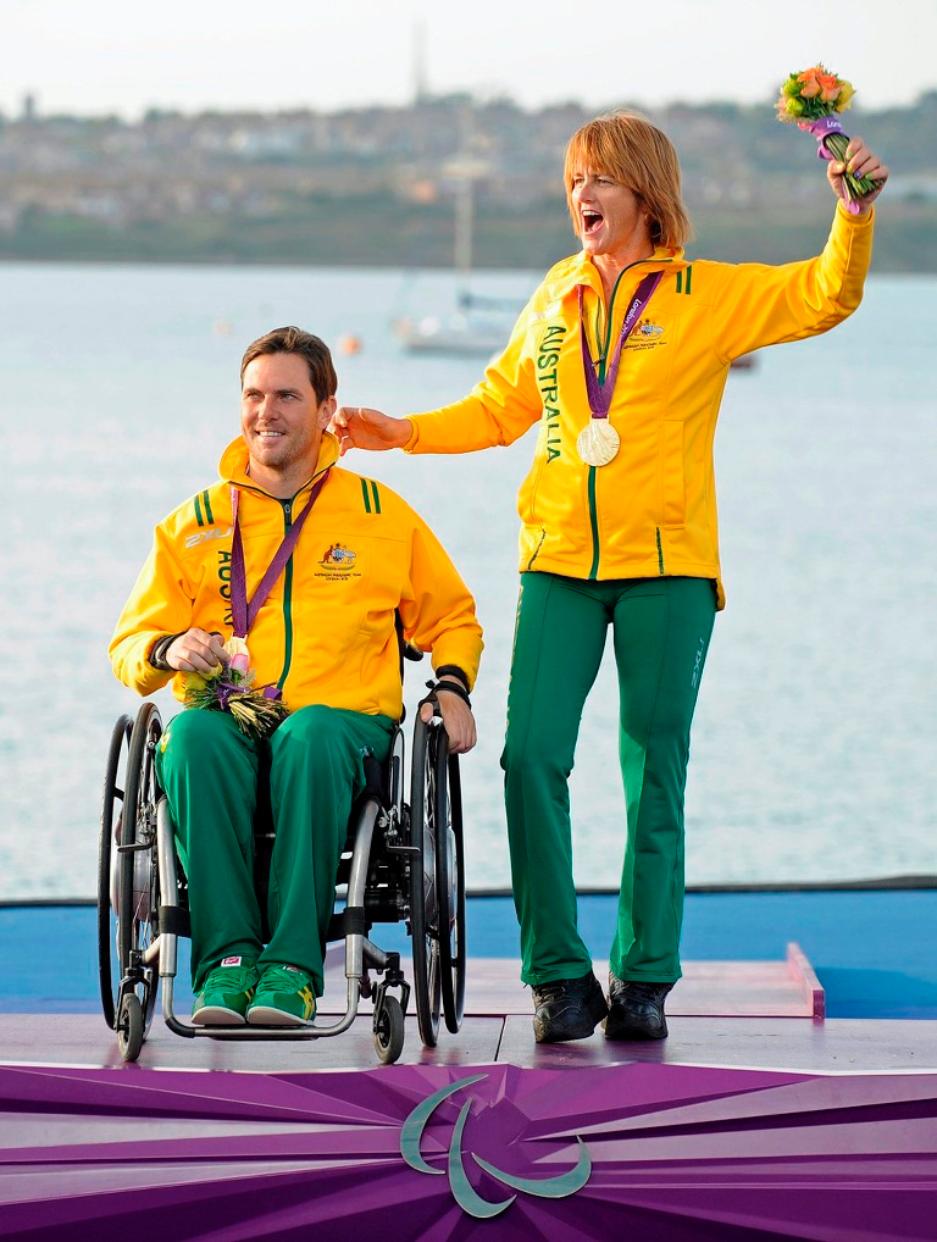 IdS ambassadors, London Paralympic gold medalists Dan Fitzgibbon & Liesl Tesch celebrate their win - photo onEdition

Everyone is welcome to participate in the Islands Race where the focus is on family, friends and fun - photo by Damian Devine.