November 2 - 8, 2014: Issue 187
Don McManus - 55 Years In Surf Boats - 'The Don' of Sweeps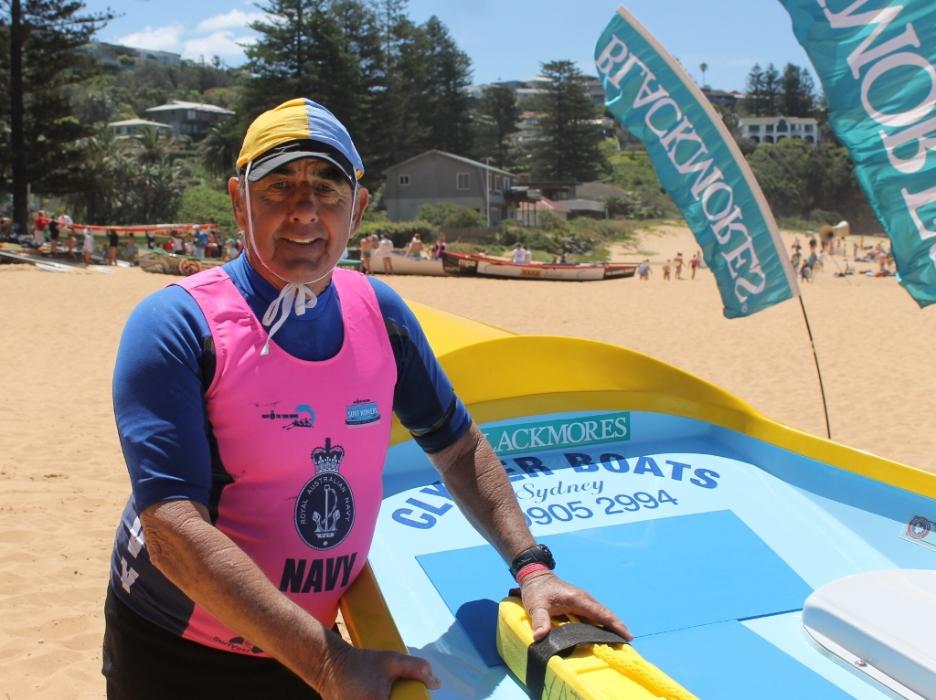 On Saturday November 8th the first Boat Carnival of the Surf Life Saving season will run at Bilgola beach. This will be followed by Newport on November 22nd, Warriewood on December 6th an Ocean Thunder at Dee Why on December 13th and January 10th , Queenscliff Boat Carnival on January 17th, Manly Boat Carnival on January 24th, Freshwater Boat Carnival on January 26th and North Narrabeen's Boat Bash on January 31st. the SNBV Boat Championships is scheduled at this stage (To Be Confirmed) for February 14th and the ASRL will be at Shellharbour this year over the weekend of 21-22 of February. The last Boat Carnival scheduled for the 2014-2015 season will be run at South Narrabeen on April 15th.
Surf boat racing is an exciting competition sport that brings some of Australia's best surf lifesavers together to test their knowledge, skill and fitness against each other. For many surf boats epitomise where those manning lighthouses and using whalers to save shipwreck victims met with open fishermen's boats and modified these to become savers of lives in a craft that could be launched from the beach to save swimmers in difficulty. There is a heritage that stems from missions of rescue of the late 1800's and extends into the 1950's and1960's where Pittwater surf boat crews were called out at night and during dangerous surf to reach those in danger when other vessels could not get out into, or back in from these seas.
The Australian passion for the surf, fitness, bravery and innovation means this sport is increasing in popularity even though boards, power boats and then IRB's and now jetskis are the surfcraft used for safety at carnivals and in rescues when needed. The Northern Beaches of Sydney can trace a surf boat history that starts at Barrenjoey with the Gow family and starts just as equally at Manly with the Sly family - we make no secret of our love for surf boats and surf boat racing.
To celebrate the opening of the Boat Carnivals season an insight into the rowing and sweeping career of a gentleman whose name is synonymous with surf boats, and who has seen them change from the heavy and cumbersome banana boats to this year's fibreglass models, is current sweep at Bilgola SLSC – Don McManus.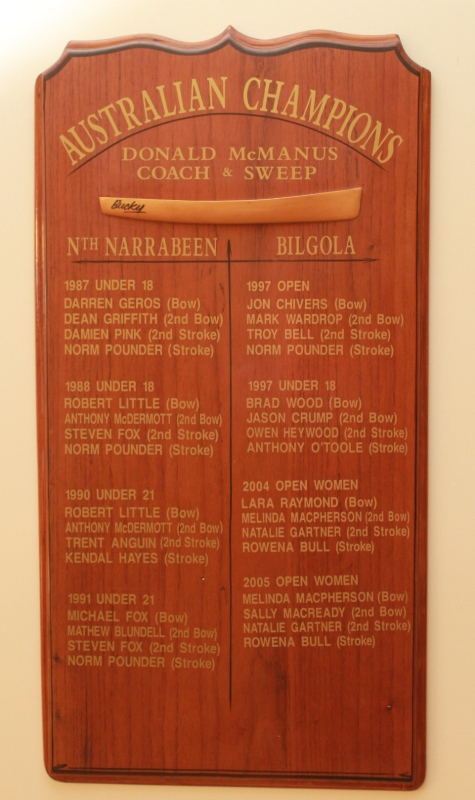 Don has rowed and won and as a sweep has steered many a boat crew to State and National and World Title medals, not that you will find him readily coming forth with this long list. Don's wife Carol is the chronicler of the 55 years this gentleman's passion for the open boats and it is one she has shared.
Most of the images here have been taken by Carol – this is a team and where Don is, there you will find Carol. Carol may say 'I'm on the beach anyway', but that doesn't really cover how good these shots are – you need to have a knowledge and experience of this surf sport and what is going to happen to get the good shots!
The McManus home is a little bit like a surf club, complete with a Bill Clymer made board commissioned by Carol to list many of Don's 'wins'. Airy light rooms and halls are lined with photographs of Don and Carol McManus with their daughters and Don and Carol with the boat crews they have been part of – all of whom are also considered part of an extended family, as it is in the surf boat world – all one family.
The progression of surf boats themselves has been part of Don's 55 years in surf boats – first rowing in 'banana boats' and then progressing through moulded plywood as surf boats themselves evolved to the lighter swift craft you will see on our beaches this season. Knowledge of the surf boat makers comes with this;
Don: "Bob Miles used to make surf boats – he was a Garden Island boatbuilder." and "
Bill Clymer's were much lighter unless you got light cedar" and
"At 270 kilograms the early versions were too heavy."
Don's motto, when we spoke with he and Carol for their Profile, was about surf boat racing: – "Long and strong you can't go wrong!"
Don has 355 medals - was unbeatable at Byron Bay SLSC – rowed and then swept crews to victory when at North Narrabeen SLSC and at the beginning of this year, was part of the Bilgola Gold crew that represented Australia in the Trans-Tasman against New Zealand and triumphed there as well.
In Don's own words:
Our family lived on a farm which nestled along Tacking Point beach at Port Macquarie. The farm was producing milk, peas, beans, corn etc. and timber from our sawmill. The family consisted of Eric, Raymond, Donald, Royce and Gladys in that order and unfortunately due to a terrible accident while timber was being felled Royce was killed when he was only four years old. His death had a devastating effect on the family at that time and I can recall dad and mum closing down all timber production immediately.
During the early years of my life Tacking Point beach was lightly used and when the local farms were subdivided the result was that many people moved in. It wasn't long before they required a surf club and the Tacking Point Surf Club was formed about the 1980's.
My interest in surf lifesaving started in 1959 as a cadet following my brothers to Port Macquarie S.L.S.C. at Flynn's Beach where Eric was employed as a lifeguard during the week. His other duties were clubhouse maintenance and operation of the canteen.
It was at this time when a young traffic policeman arrived in town towing a trailer loaded with a Malibu surfboard and surf ski behind an old `48-'49 M.G. sports car his name was Warren Molloy. Warren had come from Gary S.L.S.C. where he had done a bit of sweeping. It didn't take him long to get the boat out and recruit a couple of crews.
I remember Eric going down to Bondi with Warren for the championships 1958-59? They were outclassed rowing in a carvel construction (plank) tuck boat, which the club purchased from North Narrabeen S.L.S.C. The story was that the new moulded ply boats left them for dead. Spaz Hurst won in such a boat then.
In 1959 Ray started rowing in another of Warren's crews as a junior. At this time the bug also bit me. I started rowing in the clubs double ender plank boat with my brother Eric after school at 15 years of age. He wanted to learn sweeping and I could get out of afternoon milking of the cows with mum. This was a great time in my life rowing with oars that were shaped like small sweep oars fitted with a leather button. To get the boat down to the surf we needed every available body plus a few round logs. Once in the water (surf) that is where we learnt. My brother Eric loved sweeping so the sessions lasted until we were all stuffed. The boat was then dragged up the beach beyond the high water mark for the next day.
These old carvel boats had to be used often to keep the timber moist and expanded so that the leakage would be minimal, this meant plenty of consecutive sessions. Warren had Ray's junior crew winning locally and gaining heaps of experience and confidence himself however in the big seas at Merryweather championships, I remember watching a huge set rolling in and the call of all out 150 yards offshore and the boat climbing over the wave fully rigged only to be cleaned up the ensuing mountainous surf.
In 1960 Don meets Carol on holidays at Port Macquarie with her family. I took her out cracking waves on a surfski and to the pictures. Falling in love we corresponded by letter and married on the l April, 1967.
1960-1961 Warren places me into the junior crew at 2' bow. Eric concentrates on surf ski racing also making his own skis. Ray rows in the open boat with Warren.
The junior crew this year was outstanding. Clean sweep winning branch carnivals, N.S.W. state champions, 3th in the interstate. 3rd in the nations. The crew was Warren Molloy (sweep) Rod Kenna (stroke) Bobby Brown (2nd stroke) Don McManus (2nd bow) and Dale McQuirter (bow).
1961-1962 Don still a junior. Don moved up to join brother Ray in A grade crew. They were short in the A's and had plenty of juniors.
The crew was: Warren Molloy (sweep) Rod Keena ( stroke) Richard Dick (second stroke) Don McManus (2nd bow) and Ray McManus (bow). We were undefeated in the branch and came first in the country championships at Port Macquarie, which was the first time they were ever held.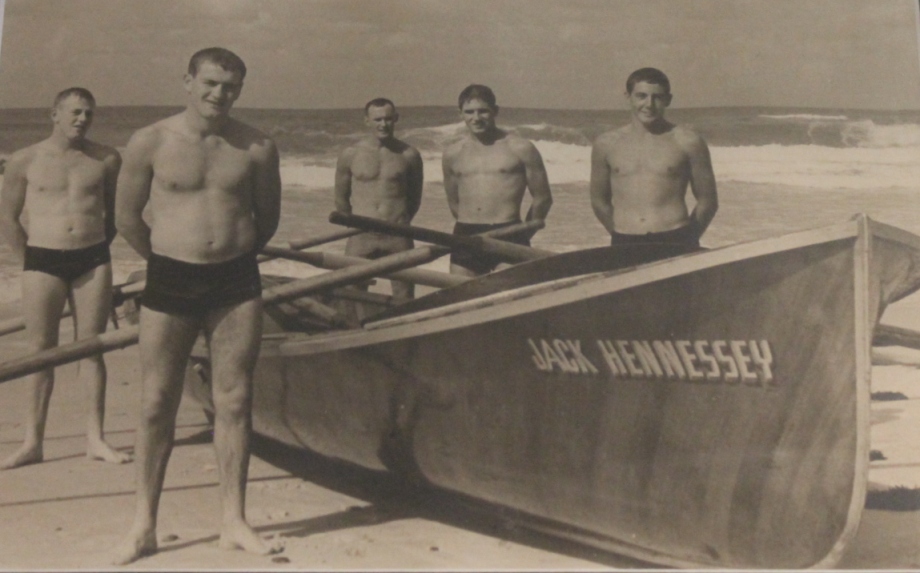 During this time Warren Molloy (my sweep and coach) influenced my life in surfboats tremendously. I learned about team effort, training, discipline, boatmanship, how to row, stroke timing, racing, how to win and behaviour out of the boat. I am indebted to him for the rest of my life.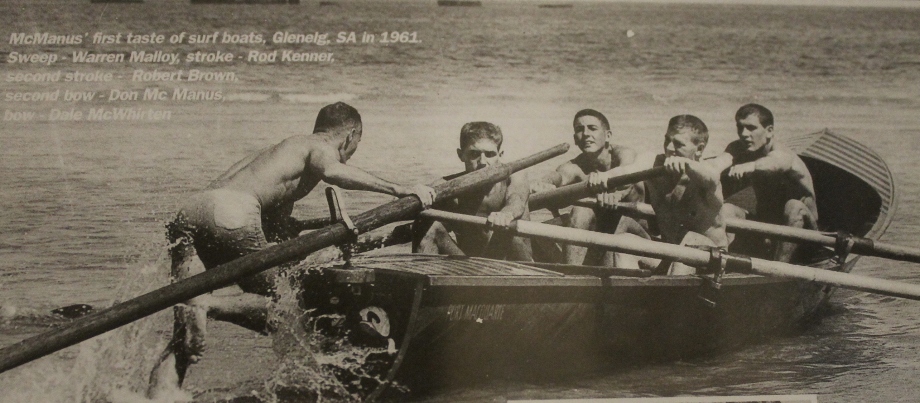 In 1962 I arrived in Sydney and joined North Narrabeen S.L.S.C. It was in my mind that I would have a better chance of making a good crew from a slightly weaker position than heading straight to Freshwater or Warriewood who reversed the results on us (Port Macquarie) at the Australian titles from the State at Tathra where we won. I thought I was good enough but I couldn't see them dropping a rower for a country bumpkin. North Narrabeen got fourth at the State and Australian titles and after meeting a member Dave Bannister from North Narrabeen at the Manly Millers pub nightclub (the canapés room) and him giving me a lift home that night it was a done deal that I would join N.N.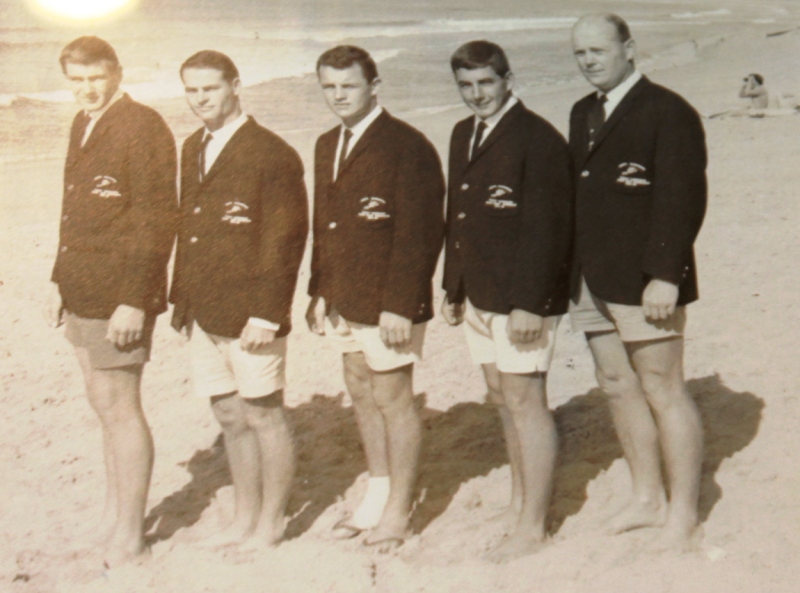 The 1962-63-64 North Narrabeen open boat crew: Keith Montgomery, John Foster, Marcus Romain, Don McManus, 'Woofa' Barnett - who states of this team; 'the most accomplished and best boat competitive crew I have ever been associated with' - Taken on Narrabeen Beach for North Narrabeen Annual Report.
The head sweep was Woofa Bill Barnett who already had an A crew and juniors. Someone else had the B crew, (already formed) Vic Baker had the C crew where I was placed and Bob Camboume had the D crew (already formed) I therefore ended up with the left overs.
Crew: Vic Baker (sweep) Don McManus (stroke) Norm Bodden (2nd stroke) Neville Channey (2nd bow) Michael Geros (bow).
C crew - trained hard Vic Baker swept great crew — winning and being placed. A crew - going nowhere.
Head coach Woofa has a re-think and elevates myself and junior bowman to the A crew joining up with Marcus Romain and John Foster who had come fourth at the State titles at Tathra and fourth at the Aussies at Moana S.A.
New A crew: Woofa Bill Barnett (sweep) Don Mc Manus (stroke) Marcus Romain (2' stroke) John Foster (2" bow) Keith Montgomery (bow and still a junior).
1963 Branch championships at Palm Beach was our first row together over a course set by John Winshuttle (God) sweep of Palm Beach. John had a big strong fit crew and thought a long row would suit his guys only so they set the cans to buggary at sea. Eight minutes 20 seconds on a flat day.
Result: North Narrabeen win beating Freshwater (the previous Australian champions - 2 seasons) in a tight race pulling away at the end. They had been winning just about everything up until then and wondered where we came from. It was a good day for me as I had just made it back in time for the pillow fight, which I also won.
At Warnambool Victoria in the open boat, we rowed to second place (silver medal) contesting the open interstate National none championship carnival held on the Saturday before the Australian championships on the Sunday.
Of these rowers; many started rowing as youngsters and have ended up on top as surf boat rowers. Natalie winning 2 back to back gold, l silver and bronze and Norm back to back jnr gold, colts gold, open mens gold and open mens silver Australian championship medals.
The secret of my success is not a secret at all it simply boils down to persistence determination and a very supportive wife and family.
The recipe for training crews to win championships is as above with the addition of turning up for every session rain hail or shine or send a replacement from another of our crews for that session.
North Narrabeen Junior Australian Champions 1987 Scarborough W.A.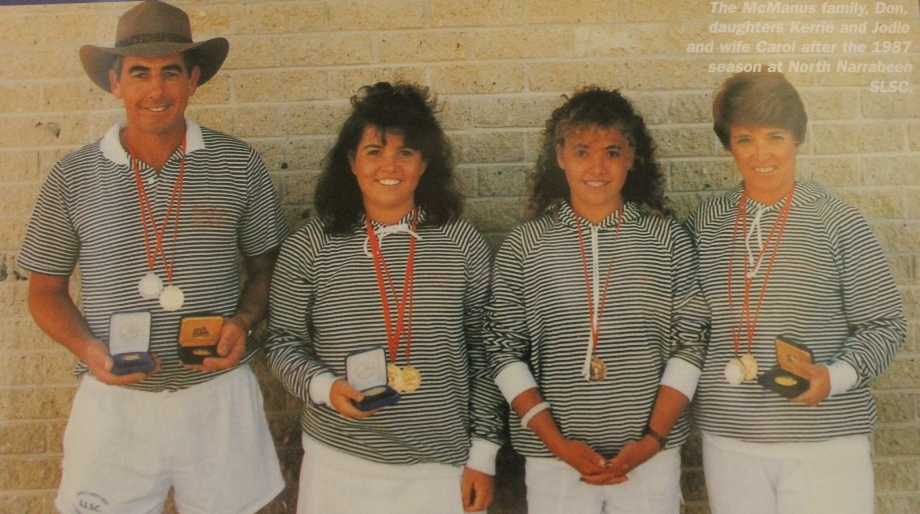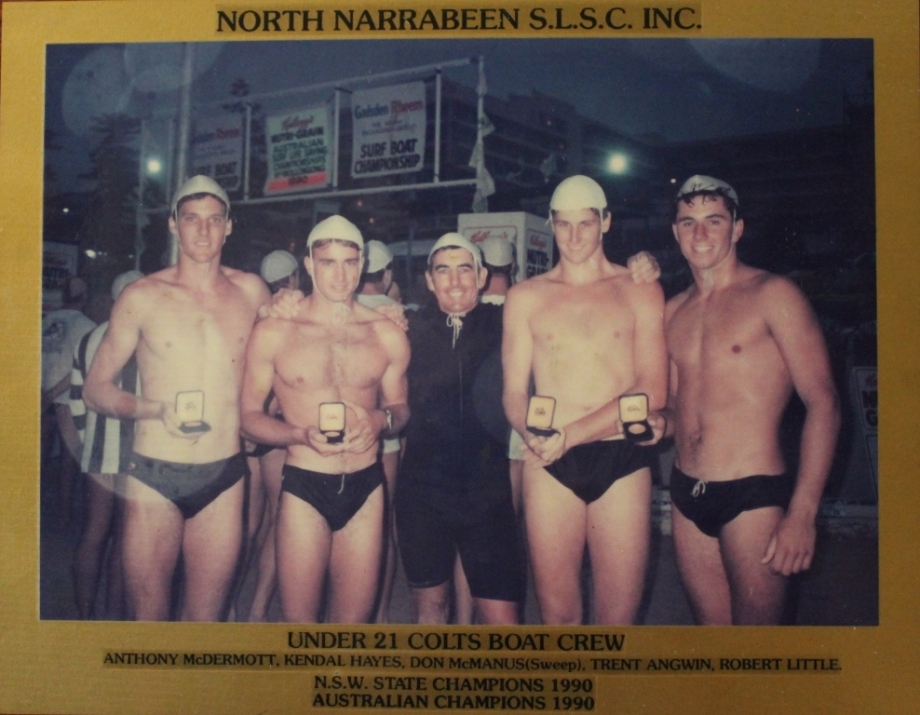 North Narrabeen Colts Boat Crew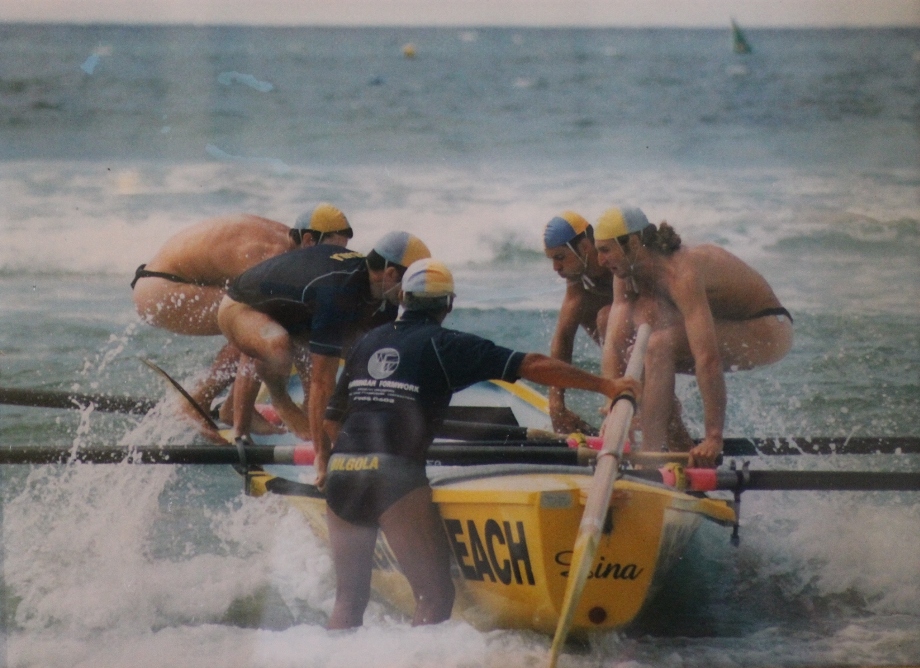 Bilgola A Crew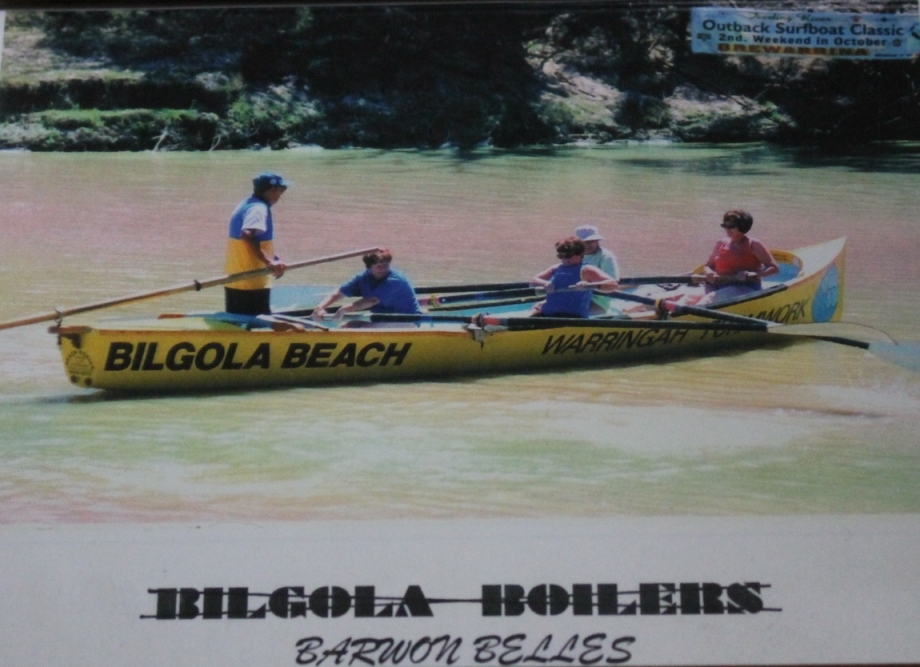 Outback Surfboat Classic – Barwon Belles – 2001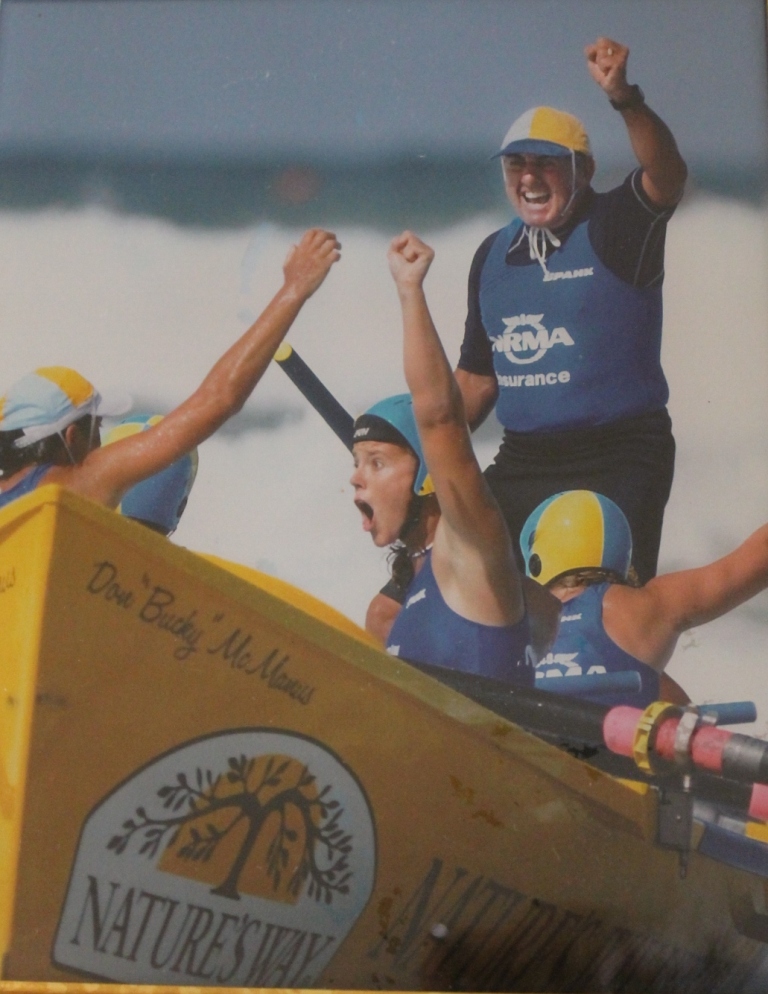 1st Bilgola Girls Crew 2004 Australian Champions Kurrawa QLD
Don: "Girls turn up on time – easy to deal with, they listen, do what they need to do to get results for fitness and as a crew." – 2014.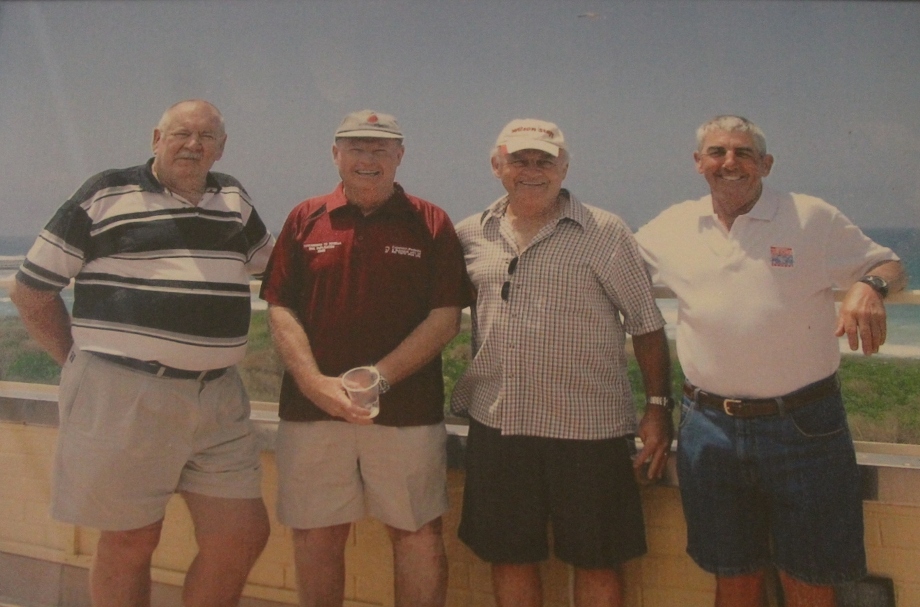 Keith Montgomery, John Foster, Marcus Romain and Don McManus at the ashes spreading for their sweep Bill (Woofa) Barnett
Private Life — Having had a rural background and studying biology and agriculture at school my headmaster at the time directed me to the Port Macquarie Bowling Club who had a position available in green-keeping. I trained to become a tradesman through the Ryde school of horticulture in Sydney by correspondence lessons. After completion I moved to Sydney at the young age of 17 almost 18 taking up a position as a head greenkeeper in the Manly Warringah district. During my career I worked my way to working at the leading Metropolitan clubs culminating having my greens selected by the men's and women's bowling associations for interstate test matches, w Australian women's carnival finals. State pennant finals etc. etc.
During this time I also started a private company contracting, renovations of greens, equipment hire, consulting etc moving onto full time contracting seven bowling clubs with a staff of ten employees.
In 1991 we up digs and bought a farm at Alstoneville, joined Byron Bay S.L.S.C for 2 years making many lifelong friends namely the A crew who were about to retire. They didn't want to see me without a crew so they rowed. They now row the same style as Bilgola. The A crew made the State final at Thirroul the first year I swept them. This crew was never beaten in the branch whilst I was there.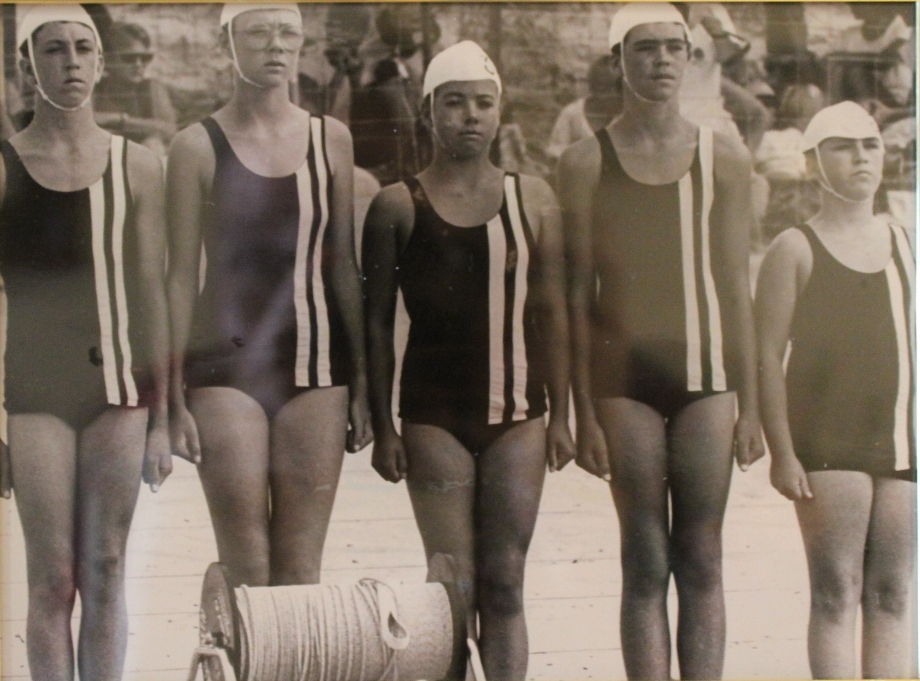 Don's daughter Jodie (centre) winning State nipper team R & R
Here in Sydney we have a group called the CRAFT club, life long friends who travel away in a hired bus each year for an extended weekend of 4 days. Craft meaning cannot remember a "flogging" thing get the drift..... This club includes Mick Geros who was in my first crew at Nth Narrabeen and Marcus Romain who lived next door and rowed with me in the A crew at Nth Narrabeen for 15 years and was groomsman at our wedding.
Carol and I used to fish offshore a lot having had four fishing boats over the years and we both found that very relaxing.
These days our lives are very busy taken up with our two daughters, husbands, and five beautiful grandchildren. Our spare time is spent on the beach at carnivals. In the winter we hibernate and catch up with friends, weekends away, barbecues, dinner parties etc.
At this time I am retired after 20 years employment at Bayview golf club which was only 4 minutes away from my home. That filled in my day and kept me fresh enough for the long hours of training the many crews I coached.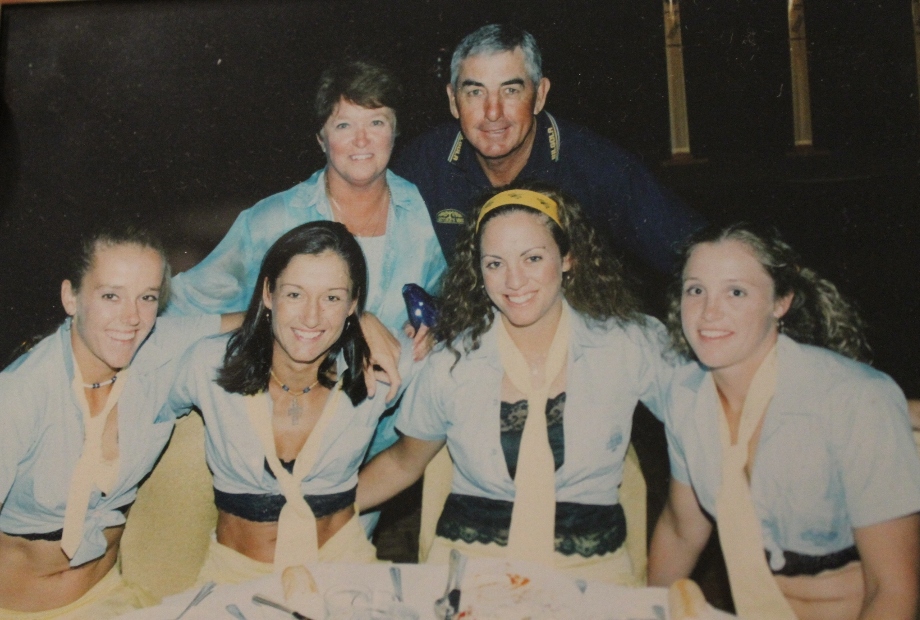 Bilgola Women's Boat Crew winning World Titles crew at Lorne VIC 2006. L to R: Rowena Bull, Sally Macready, Carol, Don, Natalie Bruce and Natalie Gartner.
In the past boat competition was strong, there is no doubt about that, but there were fewer crews of quality and the elimination was much quicker at normal carnivals e.g.: 6 crews in, l through 2nd into the repercharge, 1 through 2 semis of 6 and first 3 through to the final. After the final pack up and up to the clubhouse for the keg. The carnivals usually started later and finished early.
Today there is far more competitors and an increase in divisions. Elimination is much slower giving slower crews a greater chance of getting on the pace much quicker. This combined with extra events, TV internet and our league of rower organisation and their competitions, the whole scene is now starting to self generate with everybody wanting a piece of the action including sponsors, paparazzi, photography, historians, officials, entrepreneurs etc which in turn makes the competitors keener.
On the last note Queensland is doing very well these days for a number or reasons - ideal climate, local championships, licensed clubs, strong government support, rowing faster boat designs and an influx of N.S.W. leading sweeps importing their knowledge in training, rowing fitness etc producing crews capable of winning titles and then actually sweeping for the wins in a lot of cases.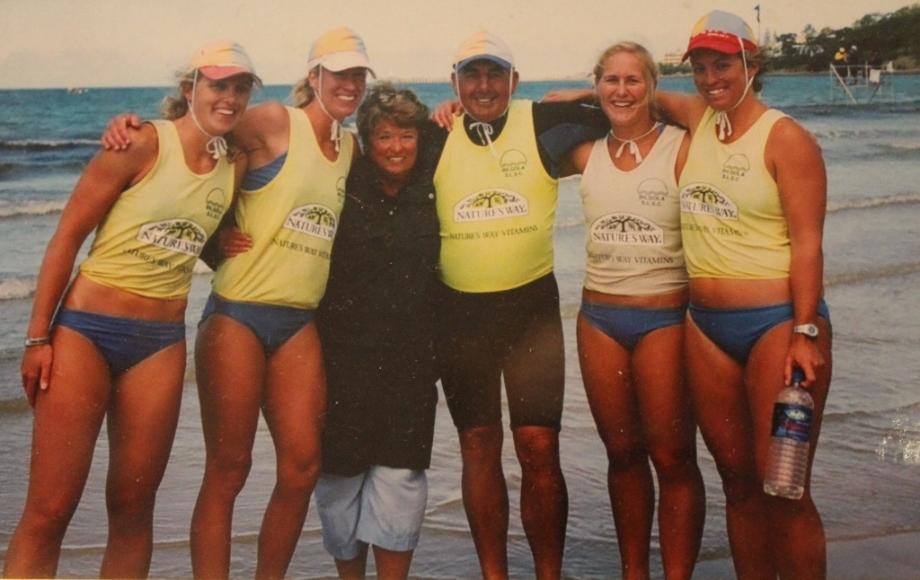 Above: Winning World Titles crew at Lorne VIC 2006. L to R: Rowena Bull, Sally Macready, Carol, Don, Natalie Bruce and Natalie Gartner.
Below: Don with the Bilgola SLSC's 'Sweet Cheeks' in the Natalie Gartner - 2013 Bilgola SLSC SLSSNB Surf Boats Branch Premiership series.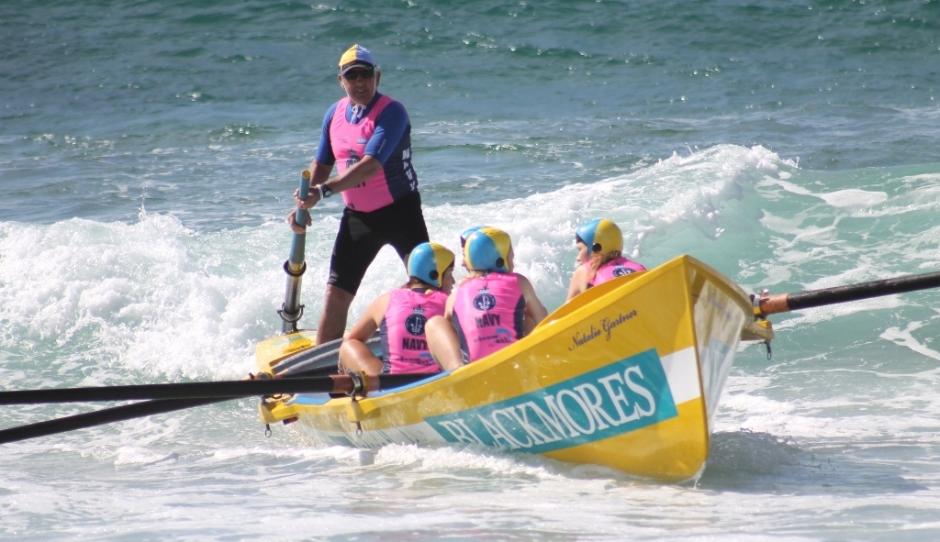 DON MCMANUS SURF CLUB HISTORY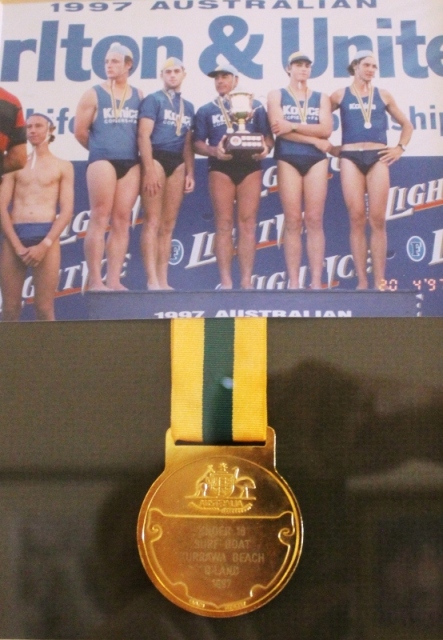 Port Macquarie: 1958 - 1962
North Narrabeen: 1962 – 1991 (Elected Life Member 1991)
Byron Bay: 1991 - 1993
North Narrabeen: 1993 - 1994
Bilgola: 1995 - current club
ROWING RECORD:
From 1961 to 1975, Don, as a rower, won four Branch Gold Medals, four Silver Medals. One N.S.W. Country Championships Gold Medal. One Gold and one Silver Medal at State Championships. One Silver and one Bronze Medal at Australian Championships. He has also won a Silver and Bronze Medal at the Australian Interstate Championships.
SWEEPING RECORD:
WON 1987 UNDER 18 AUSTRALIAN TITLE NORTH NARRABEEN
WON 1988 UNDER 18 AUSTRALIAN TITLE NORTH NARRABEEN
WON 1990 UNDER 21 AUSTRALIAN TITLE NORTH NARRABEEN
WON 1991 UNDER 21 AUSTRALIAN TITLE NORTH NARRABEEN
WON 1997 UNDER 18 AUSTRALIAN TITLE BILGOLA
WON 1997 OPEN MENS AUSTRALIAN TITLE BILGOLA
WON 2004 OPEN WOMENS AUSTRALIAN TITLE BILGOLA
WON 2005 OPEN WOMENS AUSTRALIAN TITLE BILGOLA
COACH AND SWEEP FOR FIRST GIRLS CREW AT Bilgola in 1995 - Don's contribution to Junior development throughout his career has been outstanding. Over the past 15 years Don has competed in and won the Branch and State point score competitions. He has also won the Australian Surfboat Rowers League point score competitions, numerous Grand Prix events.
Don has also represented in the Uncle Toby's Series. On three occasions he and his crew have represented the State in the Kellog's Nutri-Grain Series. He, and his Bilgola Open Boat Crew, have also competed for the New South Wales team in the National Surf League.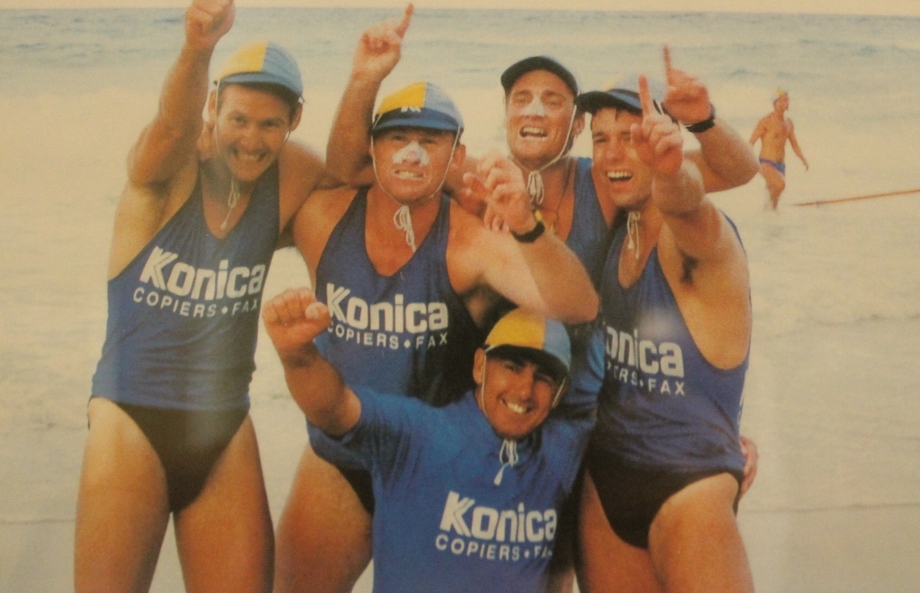 WON 1997 OPEN BOAT AUSTRALIAN TITLE BILGOLA
OPEN MENS WINNING CREW 1997 BILGOLA - Jon Chivers (bow), Mark Wardrop (2nd Bow), Troy Bell (2nd stroke) Norm Pounder (Stroke) Don McManus (sweep) - 1st in Branch Championships - 1st Australian Championships.
Australian Surf Rowers League (ASRL) Hall of Fame
2001 - Don McMANUS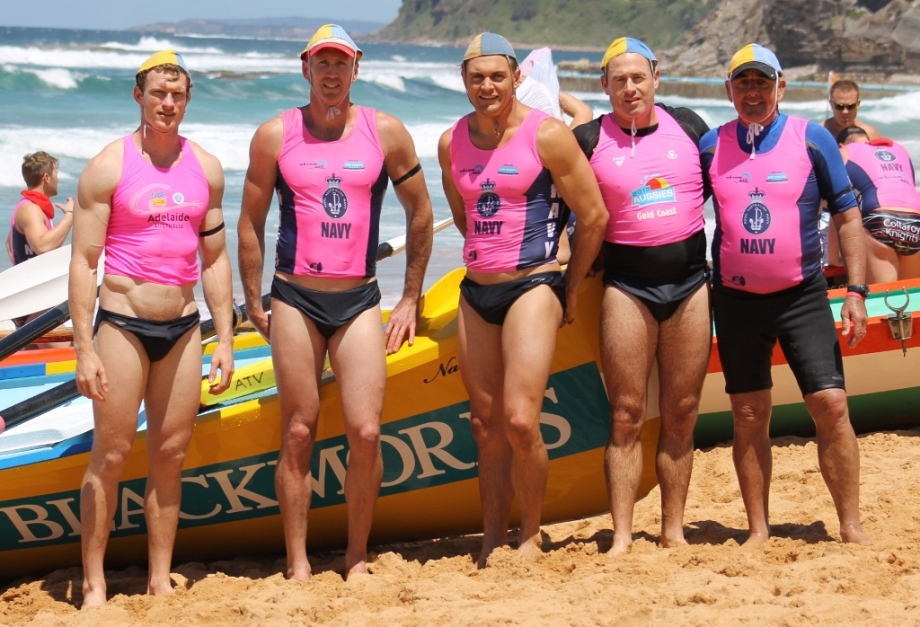 WON 2014 TRANS TASMAN TEST MATCH SERIES WITH BILGOLA GOLD MENS BILGOLA - winning 3 nil. L to R Jarrad King, Brendon Murray, Mitch Foran, Anthony O'Toole and Don McManus
Don has a total of 355 medals included in these are 34 Australian medals, 4 World Title medals and 3 runner up World Title medals. This averages out at 6.5 medals per season!

_____________________________________________________________
Mr JOHN BROGDEN (Pittwater—Leader of the Opposition) [5.42 p.m.1. Page: 7721 - 30 March 2004]: One of the great pleasures every member of Parliament has is praising a local organisation, an individual or a group of individuals for success in their endeavours. Today I pay a great tribute to Don McManus, the sweep for Bilgola Surf Life Saving Club. First, I need to declare my interest: I live in Bilgola, my wife patrols for Bilgola Surf Life Saving Club, and I am the patron of the club.
Mr Milton Orkopoulos: What about Flinders?
Mr JOHN BROGDEN: Flinders will be a nipper in Bilgola Surf Life Saving Club if he wants to be. It is a great club and its members are a great group of people. Graham Foran is a magnificent president. The past presidents, life members and all the members down to the nippers' mums and dads and the nippers themselves make it a fantastic club. I have the honour of representing Pittwater, and within my electorate there are 12 surf clubs, including South Narrabeen and North Palm Beach. As honourable members may be aware, the Australian Surf Life Saving Championships were held on 20 and 21 March at Kurrawa beach on the Gold Coast. The championships attracted more than 2,700 competitors.
There is much conjecture over what is and what is not the premier event at a surf carnival. I would argue that it is the surf boat race, and I am pleased to inform the House that the Bilgola Surf Life Saving Club women's crew won the championship and the colts crew, the under 21s, won the silver medal. It was a fantastic achievement by Bilgola Surf Life Saving Club. I pay tribute to the members of the women's crew: Lara Raymond, Melanie McPherson, Rowena Bull and Natalie Gartner. I know two of the girls very well. They have been long-time competitors. I cannot imagine how pleased, thrilled and excited they must have been when they crossed the line and won the gold medal.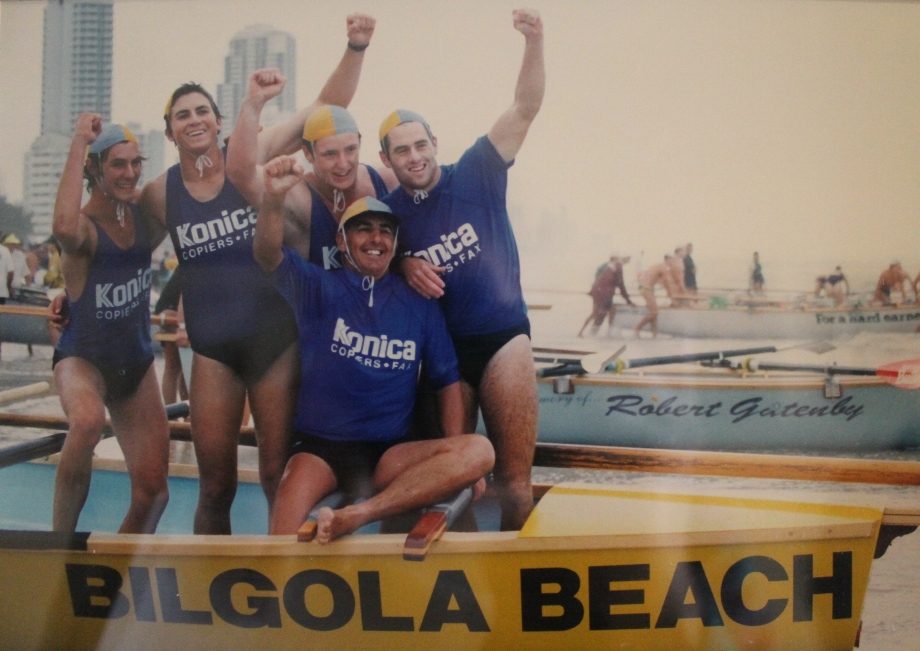 I pay a strong tribute to Don McManus, a living treasure. We talk a lot about national living treasures. Don McManus would never think that his name would be raised in this House or that anyone would ever refer to him as a national treasure. He is a humble and down-to-earth man, but he is the silent backbone of Bilgola Surf Life Saving Club. He has won eight gold medals in his surf lifesaving career, only one medal behind the national record nine. He is not about to retire, so come 2005 and beyond he has every chance of equalling and surpassing the record. He will then hold the greatest number of gold medals in sweeping for surf boats in Australian history.
Fortuitously, I saw a snippet of the television coverage previewing the women's surf boat race final. The television interviewer said that Don McManus is a legend—and there is no doubt about that. He and his wife, Carol, and their family are all part of the surf life saving movement. Carol is a great supporter for Don and a great member of the club. She wears around her neck a pair of oars on a necklace. They are lovely, unassuming people. Don is a little less unassuming than Carol, who can be the life of the party. Don is a nice person who would have been so proud to have swept the girls to their victory. Seven gold medals is a great victory for him, but he takes more pride in and gets more joy out of seeing the team and the club benefit than he does for himself.
I congratulate the colts—Simon Crayfourd, Richard Bruce, Michael Haven and Mitchell Foran—who won the silver medal this year. There is every chance that they will win the gold medal next year. The club is doing exceptionally well. I am proud to be its patron and Lucy is proud to be a member. It is a terrific club, as are all the surf clubs in my electorate. I particularly praise Don McManus, who is well known around surf life saving in Australia. He is a terrific person and works extremely hard for surf life saving. He does his bit all the way down through the club. He is not in any sense a proud or boastful person. It is a pleasure for me to take this opportunity to put his name on the record so that all the people of New South Wales will know of his wonderful work, his commitment and his great pursuit of excellence in his years of surf life saving. I congratulate him on his eight gold medals, and I wish him luck for the eighth.
Retrieved from: www.parliament.nsw.gov.au/prod/parlment/hansart.nsf/V3Key/LA20040330032
___________________________________________________________
Ocean Thunder Pro Surf Boat Series
February 1, 2013 · Sydney's Northern Beaches - The Former Home of Surfboats ???
Tomorrow's final round of the Schick Hydro Ocean Thunder may see The Don McManus Trophy, awarded to the winners of the Women's overall series point score go, for the first time to a crew from outside the Northern Beaches of Sydney.
Whilst the Ken Murray Cup, awarded to winners of the Men's overall series has gone to winners far and wide, remarkably The Don McManus Cup has never left Gods country.
The Don McManus Trophy named after Bilgola's legendary sweep is in the grasp of the Western Australians leading into tomorrow's final however Bilgola and Mona Vale remain in the hunt in a jam packed leader board.
According to Collaroy's Jessica Layton " whilst North Cottesloe are a tremendous rowing crew and clearly the crowds favourite, it would be hard to tip against Bilgola tomorrow in the expected big seas"
_____________________________________________________________________
Previously:
Bilgola SLSC Christens New Boat and Launches Carnival Season with their Annual Boat Carnival ( the Carol McManus)
Bilgola Gold Surf Boat Crew to Represent Australia in 2014 Trans-Tasman Test Match Series
Bilgola Gold Surf Boat Crew Wins 2014 Trans-Tasman Test Match Series by Dennis O'Toole
Carol and Don McManus - Profile
The Bilgola SLSC' s Sweet Cheeks – Young Ladies With A Great Attitude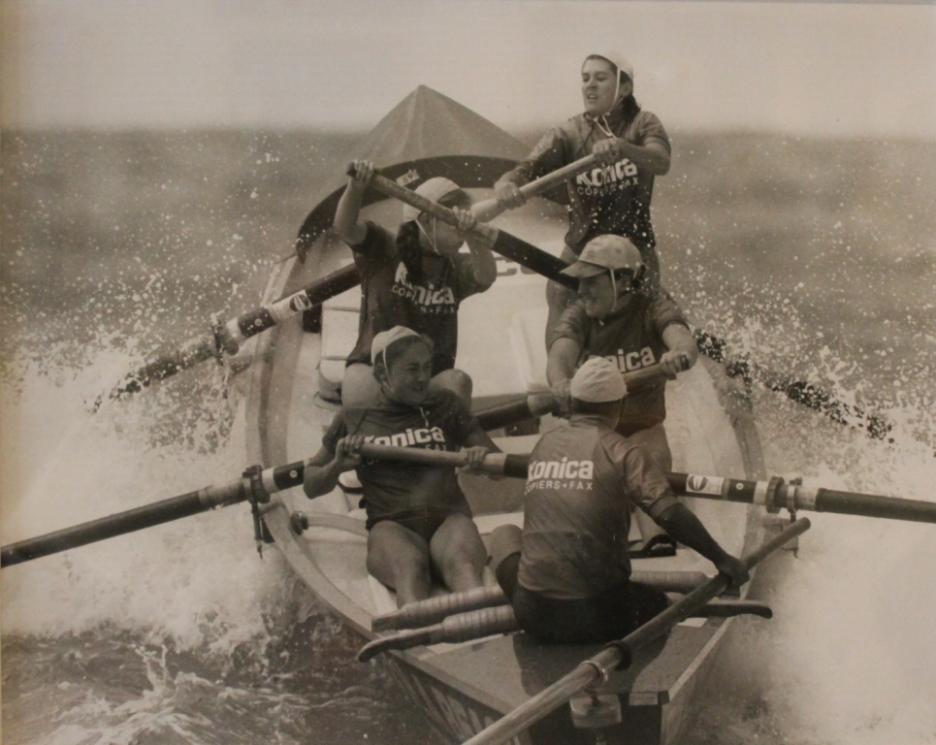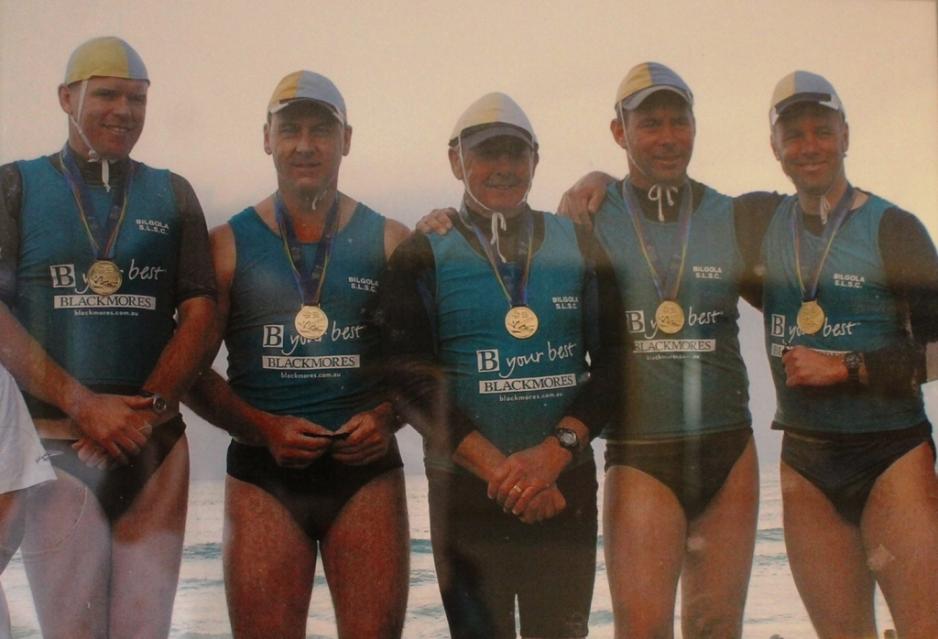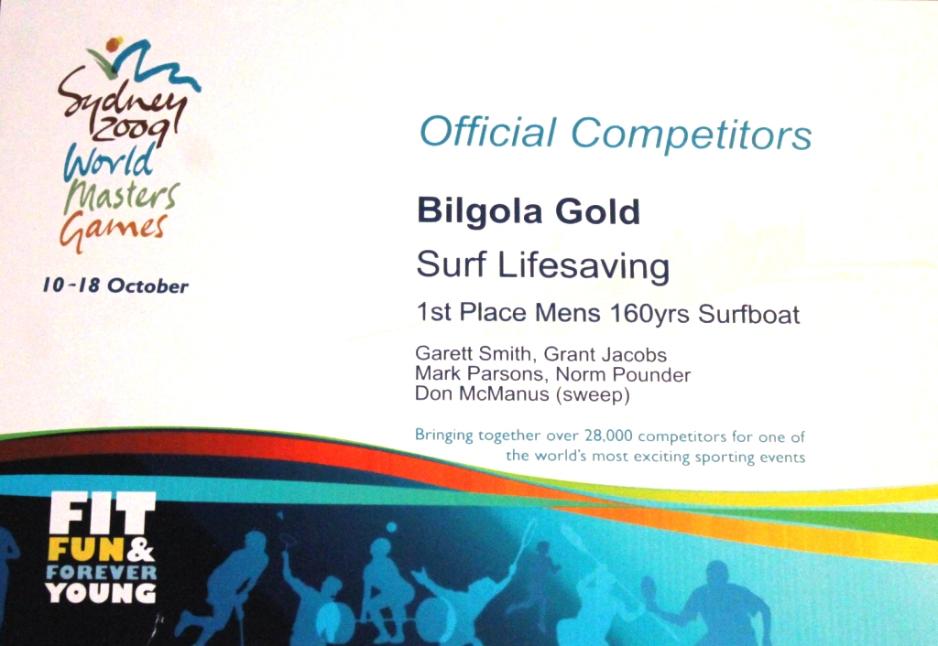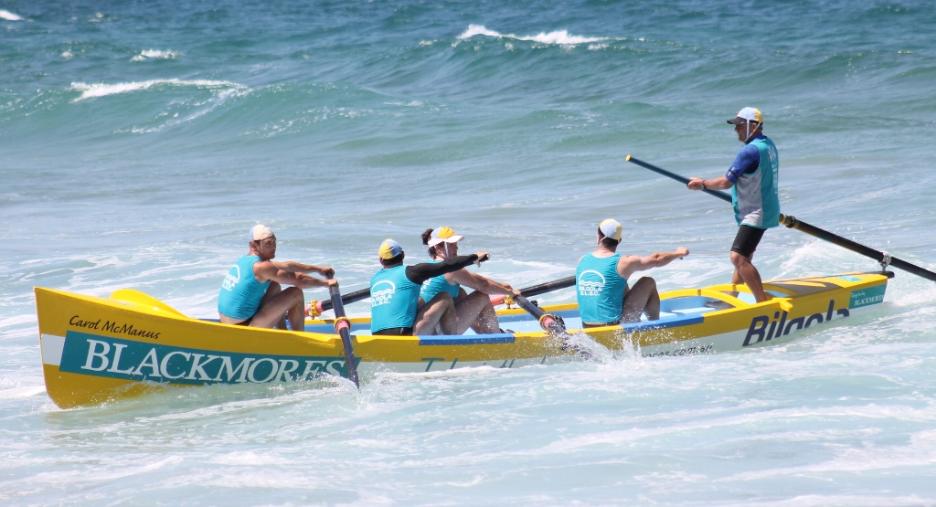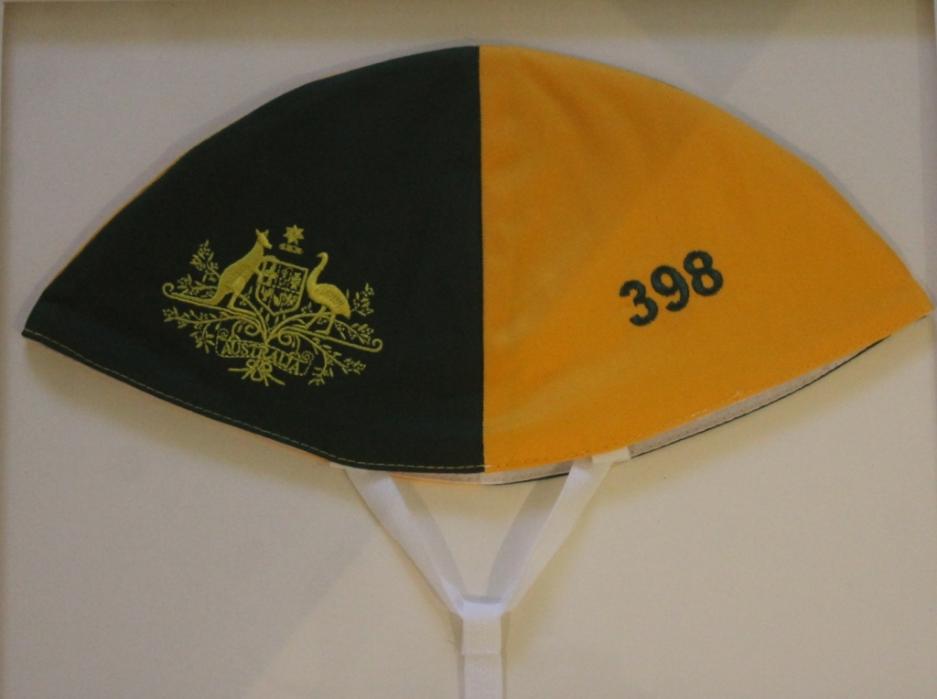 Don McManus – Australian Surf Boat Team – Trans-Tasman Surf Boat Series. Australia Vs. New Zealand – February 8th, 2014.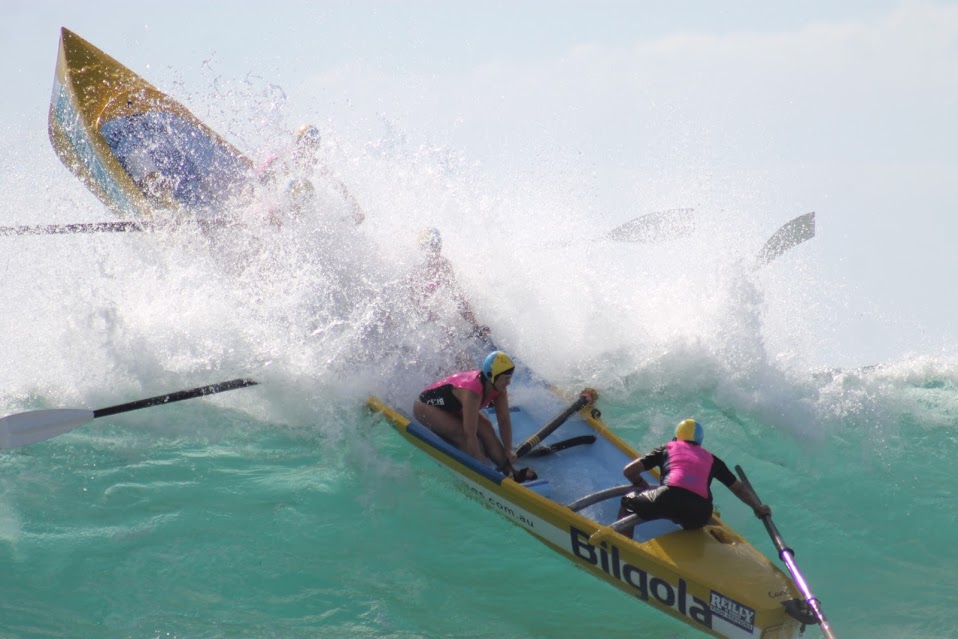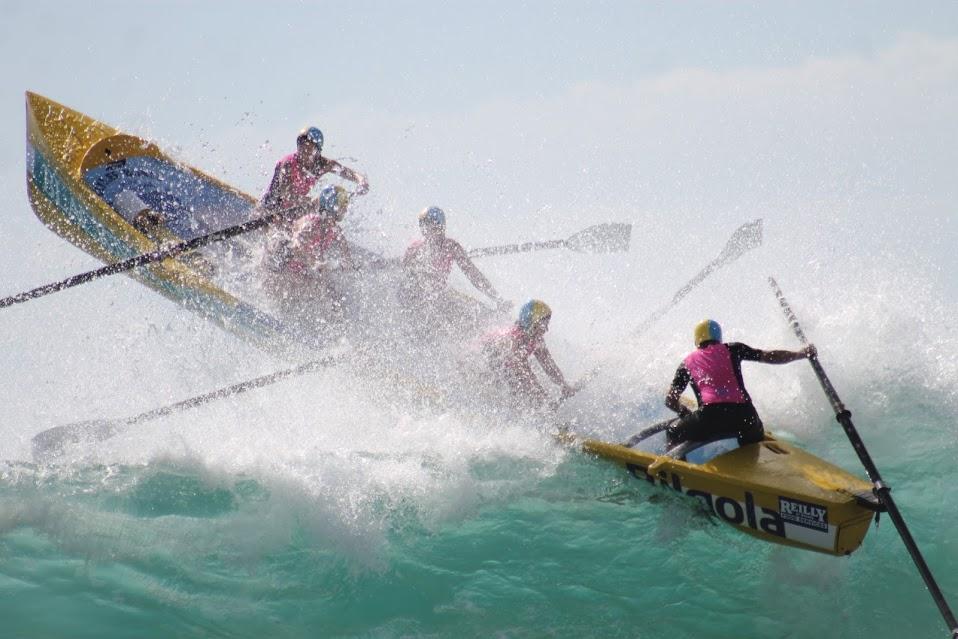 At Warriewood SLSC Surf Boat Carnival 2015 - A J Guesdon photos.