February 19 - 25 2023: Issue 572
Australian Surfing Awards Winners Announced: Cooper Chapman For The Good Human, Emma Dieters, Para-Surfer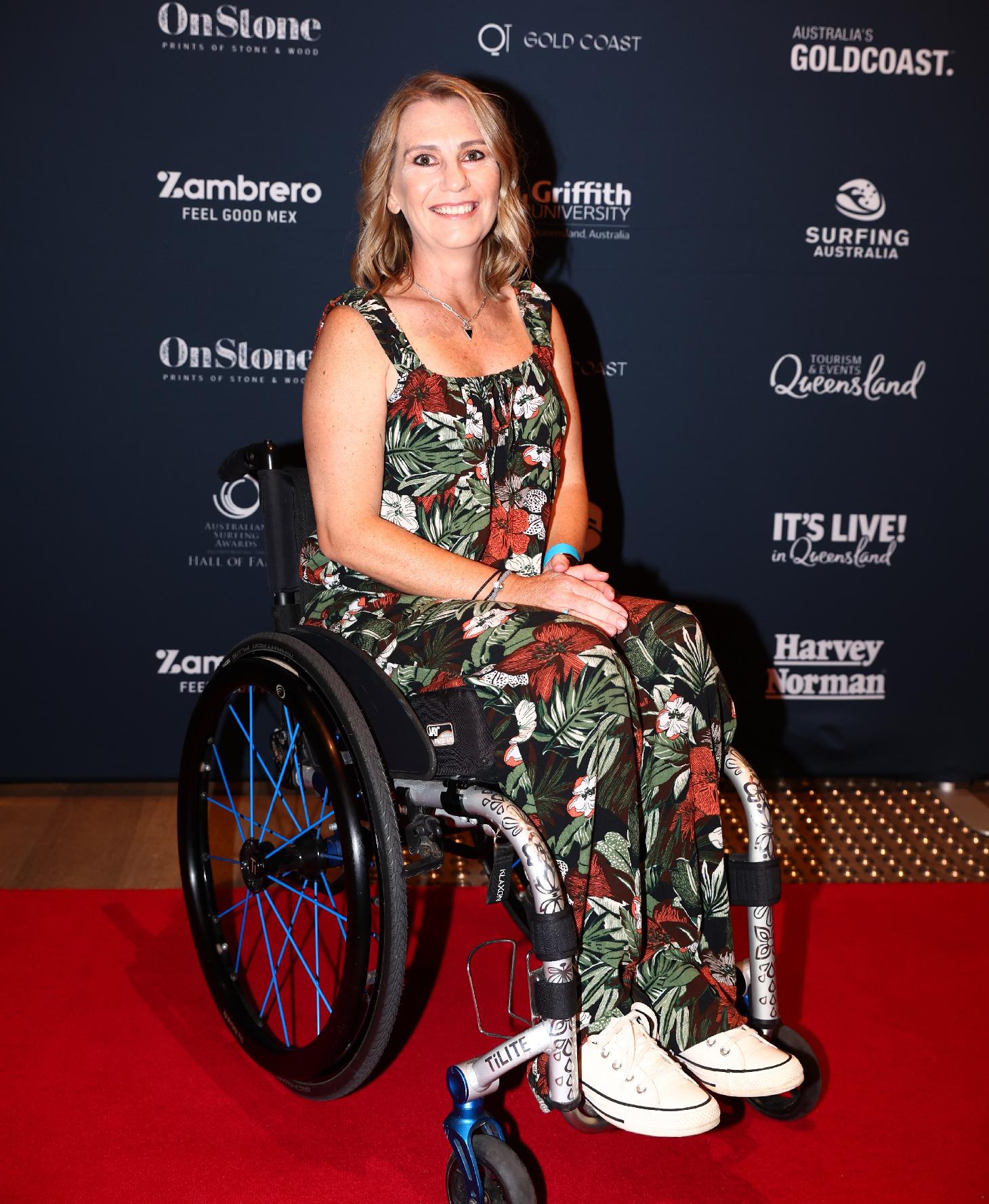 World Para Surfing Champion Emma Dieters is the Australian Surfing Female Para Surfer of the Year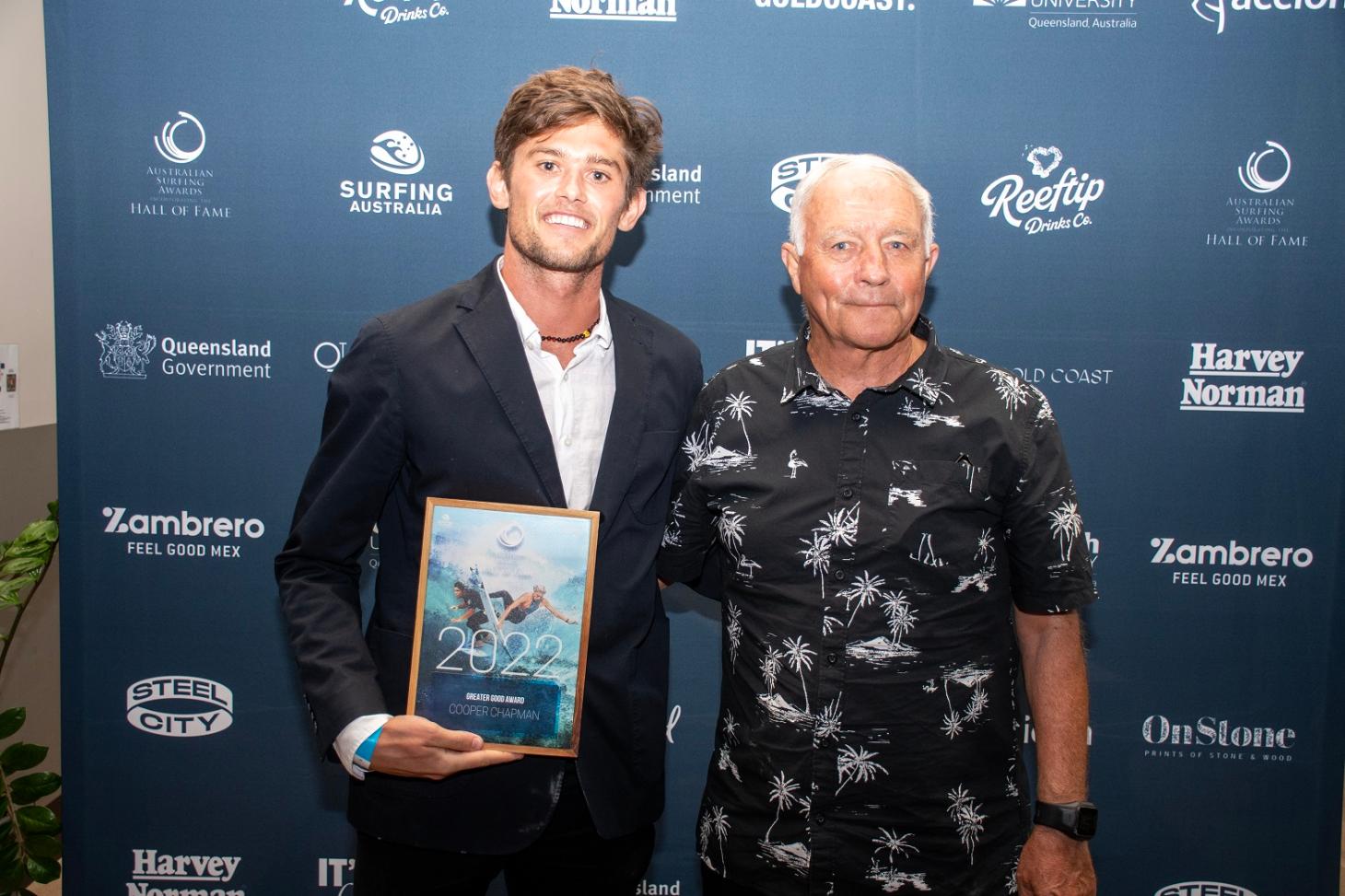 Cooper Chapman was named the Reeftip Great Good Award winner for The Good Human Factory. His award was presented to him by Rod Brooks
Some of the biggest names in surfing have hit the red carpet this week at the Australian Surfing Awards with Jack Robinson and Steph Gilmore taking out the highly coveted Male and Female Surfer of the Year awards, respectively.
Held on the Gold Coast on Thursday February 16th , both Gilmore and Robinson accepted their honours from Hawaii where they're competing in the World Surf League's Sunset Beach event.
Steph Gilmore said: "Thank you so much for this award. Last year was a huge moment in my career, I always dreamed of winning eight world titles and that event in Trestles was something I'll never forget. It was a really special moment. A highlight of the career, but I hope there's still more to come. I just want to thank you all for the support, Surfing Australia, everything you do for us."
Jack Robinson said: "I'm super stoked to get this award again. Thank you guys so much for the support. I wish I could be there, we're in Hawaii at the moment. Hopefully next time we can hold it off for a little bit longer so we can get home in time. It's super cool and look forward to inspiring the next generation to surf. Means a lot. See you guys all soon."
The awards honour the best surfers over the past 12 months across 17 categories. ISA U16 World Junior Champion Willis Droomer and Oakberry Tweed Coast Pro Junior winner Sierra Kerr were crowned Griffith University's Male Rising Star and Female Rising Star, respectively and Taj Burrow became the 45th inductee into the Surfing Australia Hall of Fame.
Other highlights of the night included blind surfer Matt Formston taking home the Heavy Water Award recognising his incredible feat taking on the world's biggest wave, Nazare in Portugal and our own World Para Surfing Champion Emma Dieters winning Female Para Surfer of the Year.
It's been a BIG week for Emma.
On Saturday February 11th the first ever Northern Beaches Para Surfer Boardriders Club event took place, with great help from the Mona Vale Boardriders Club and the Mona Vale Surf Life Saving Club keeping a weather-eye out as well.
On the Northern Beaches Para Surfer Boardriders Club Instagram page Emma posted:
Great day at @monavaleboardridersclub yesterday. They welcomed us @northernbeachesparasurfer_bc with open arms Really looking forward to working with them to get more Northern Beaches and surrounds people involved in the sport. Please share and spread the word. '
And:
WELCOME TO NBPSBC

Bringing Para Surfers together for regular, friendly competitions assisted by the Mona Vale Boardriders Club

Keen? Contact us & let's go surfing

So stoked to have you here and interested in the club. NBPSBC is in the start-up phase. The plan is to integrate into the Mona Vale Boardriders Club and build a membership base. Once at an appropriate member level we can branch out and start running some comps along the beautiful Northern Beaches.

The first comp was on the 11th February 2023. Kicking off with 4 members. 3 have represented Australia!

2 members integrated in to their perspective able bodied categories and absolutely crushed it @kirkonboard, Kirk Watson, a blind surfer and @john.crampton68, John Crampton, a leg amputee had a great time and amazed people with their skills. Both super keen to return next month.

Sam Bloom @samjbloom and @em_dieters, Emma, had our own Para Surfer heat, being a combo Prone 1 & 2. It was great conditions for us and we were pumped to be out in the water to practise for the upcoming international competitions. We came up the beach after a great surf and were acknowledged by the crowd with applause.

We were all so kindly welcomed into the @monavaleboardridersclub community. Also need to thank the guys from @monavalesurfclub who keep an eye out for us too. Was definitely a wonderful community experience.

Special mention to @jms_electrical_2103 @beachboy2103 @jeffreyjatkinson for really getting behind this! Appreciate it very much.

So no matter your age or lack of ability, we wish to work with you to accommodate your needs so you can become part of the NBPSBC & MVB community and get out in the water next month. Please share and spread the word … DM for more info.
You can DM at the Northern Beaches Para Surfer Boardriders Club Instagram page.
Another item on Emma's radar is to get Beach Wheelchairs available at every beach along the peninsula.
Council's website advises that Beach Wheelchairs are available at Manly Beach, Collaroy Beach, Newport Beach and Bilgola Beach, and that it's best to 'book a Beach Wheelchair well in advance to ensure it is available. You will receive confirmation of your booking and notification of the availability of a Beach Wheelchair.'
One of the Pittwater Online photographers spotted one at Palm Beach SLSC on Saturday, so they may be a movable piece of equipment between clubs.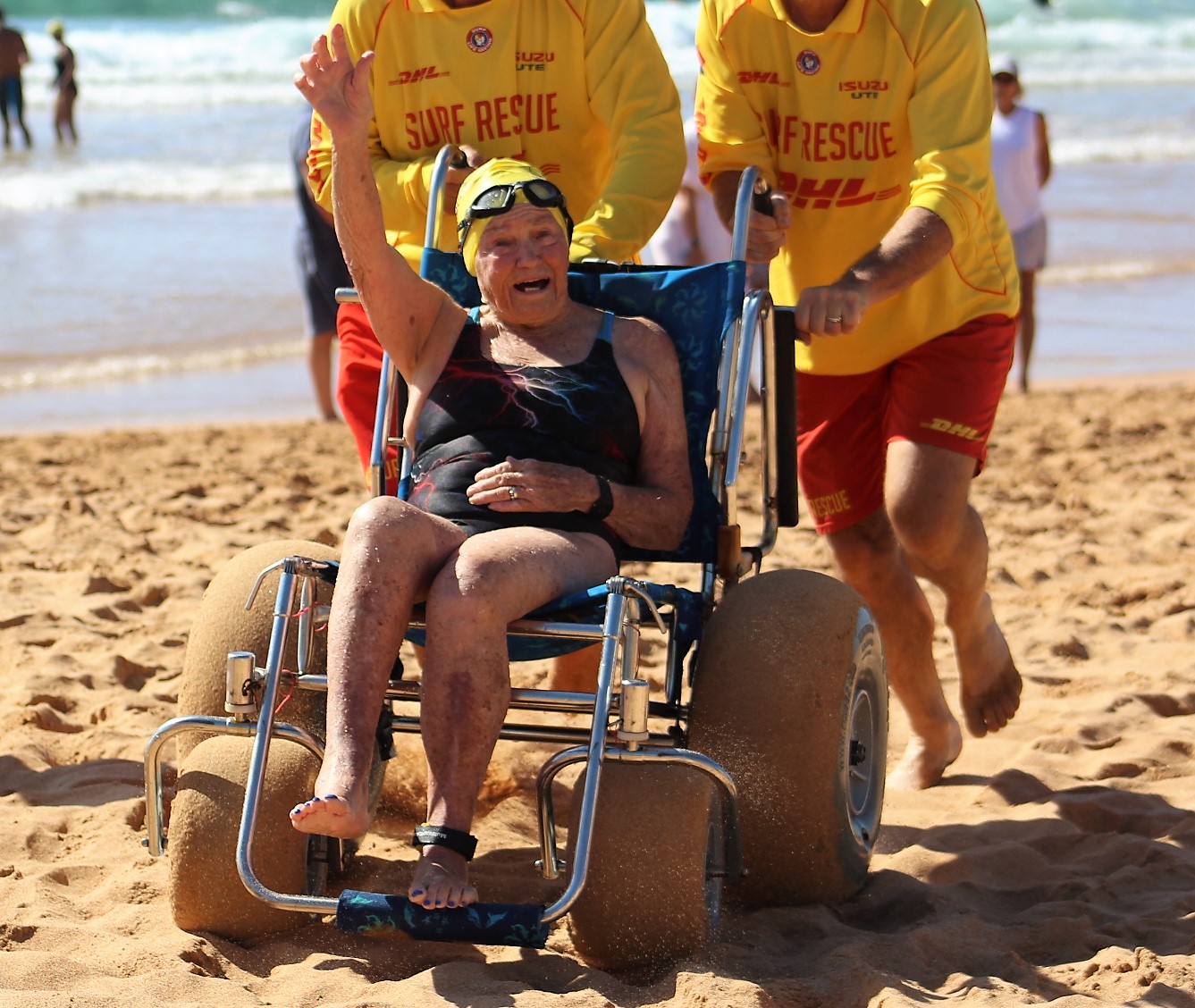 Virginia Head in the Bilgola SLSC Beach Wheelchair at their Ocean swim in January - Virginia can still swim well but the sand can be a challenge
Another local awarded for a long-term commitment to others was Cooper Chapman who was named the Reeftip Great Good Award winner for The Good Human Factory.
The Good Human Factory was founded by professional surfer, Cooper Chapman in 2020.
After watching his sister lose multiple friends to suicide in her last year of high school, he had to do something about it, so The Good Human Factory was born.
The Good Human Factory aims to inspire their community and workshop participants to think about mental health a little differently. Their message is that mental health is not mental illness, and we all need to become aware of – and take care of – our mental health.
The Good Human Factory provides their audience with the tools to continually grow and improve their quality of life through science-backed skills such as mindfulness, gratitude, kindness, empathy, and taking responsibility.
Their high school workshops have been well received by over 20,000 students and 2000 corporates since 2020. They have also built a highly respected team of ambassadors with some of the world's best young athletes to help spread their message and make mental health cool and relatable for high school students.

Two wonderful human beings doing great things in the local community and further afield.
All the winners HERE
SailGP Skipper James Spithill Visits BYRA To Help Launch Their Youth Development Foiling Program: Inspires Next Generation To Get On The Water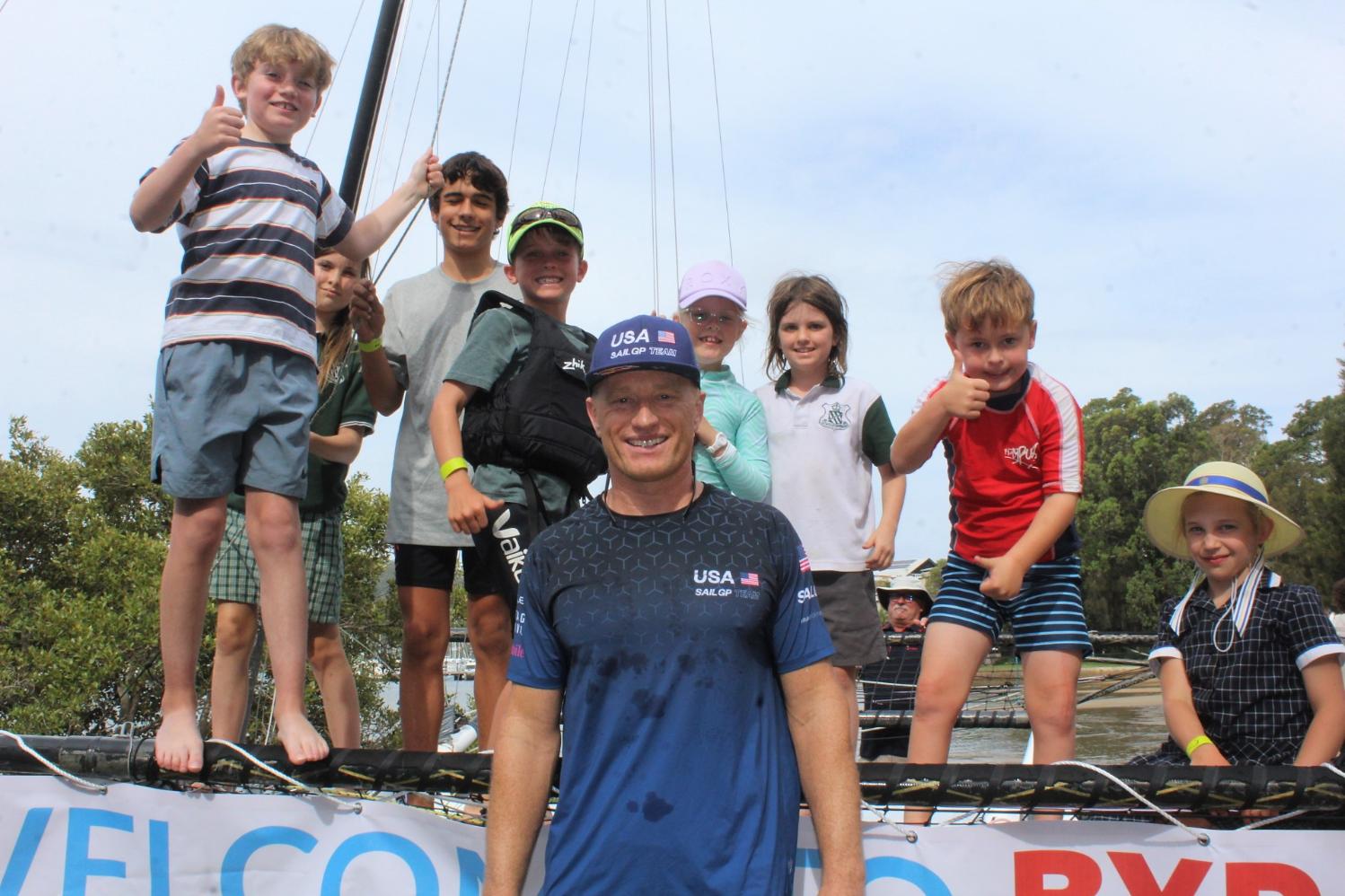 James Spithill shared some great insights and inspirational messages - the young sailors of BYRA were stoked
On Saturday evening, February 18th, Sail GP announced the cancellation of the Sunday racing for their Sydney event.
The organisers stated:
'After racing today at the KPMG Australia Sail Grand Prix in Sydney, a major weather event occurred that has resulted in significant damage to the wing sails and at least one boat at the SailGP technical site.
As far as we know, no one was seriously injured during the incident. As a result of the damage, SailGP has had to cancel racing for the second day of the Sydney event.
A full assessment of the damage is underway but it is likely some of the future SailGP events may also need to be delayed. Further information will be released as it becomes available.
For those due to attend tomorrow's event day, refunds will be issued automatically to the method of payment used to purchase within 5-7 working days.'
Severe thunderstorms impacted Sydney Metropolitan, Illawarra and Central Tablelands area yesterday. On Sunday morning SES NSW reported they had received 789 (648 Sydney Metro) incidents in the last 24 hours (to 5am). On Saturday the Bureau of Meteorology, New South Wales, sent in a Notice of a 'Severe Thunderstorm Warning update'. Advising a line of cells was approaching the southern Sydney suburbs with damaging winds being the primary hazard. Locations at risk were Wollongong, Kiama, Picton, Campbelltown, Camden, Liverpool and Sutherland.

The dramatic first day was plagued by technical issues, near capsizes, messy manoeuvres and an Emirates Great Britain SailGP Team crew member falling overboard during the first fleet race.

Quentin Delapierre's Team France picked up three consecutive race wins after the first day of racing on the iconic Sydney Harbour. The French rose to the challenge of 50 km/h wind conditions to dominate fleet racing, while Jimmy Spithill's United States kept their San Francisco hopes alive by picking up two 2nd place positions and a 5th in the third race of the day, finishing second overall.
Narrabeen Lakes Sailing Club may have given France the edge. The club was paired with France as part of the 2023 edition of the Adopt-A-Club initiative SailGP launched in Sydney in 2020 to foster, promote and inspire the next generation of sailors, and had been cheering them on for weeks prior to the commencement of Saturday's racing.
Likewise the Bayview Yacht Racing Association (BYRA) was over the moon about being paired with Team USA and local James Spithill who first started sailing on the waters off their clubhouse, on Pittwater, and would have been willing this local hero and his crew towards great results.
Another local club, the Royal Prince Alfred Yacht Club, was paired with Britain, who placed second in race 3, and took 6th place in both the other races. Another legendary Skipper helms Britain's P50 in Ben Ainslie who was part of the 2013 America's Cup with James Spithill.
The cancellation of Sunday's racing will leave fans of SailGP disappointed, however, the local youngsters have had a great week, all being able to visit the SailGP base and see up close what goes on behind the scenes to get these super machines prepared and ready for the water in some of the best catamaran racing on the planet.
The SailGP events are raced on the F50 catamaran, a one-design foiling catamaran used in the SailGP race series. The F50s are adapted from the AC50s used in the America's Cup, with modifications including new control systems and modular wingsails. The F50s are one of the fastest racing classes in history, with a predicted top speed of 52.2 knots (96.6 km/h, 60 mph); the current F50 speed record, achieved by the France SailGP Team at the Range Rover France Sail Grand Prix in 2022, stands at 53.96 knots (99.94 km/h, 62.10 mph).
Three AC50s from the 2017 America's Cup were converted to comply with the F50 one-design rule to create the new SailGP fleet racing circuit. Three more boats were built from scratch by Core Builders Composites to create an initial fleet of six boats crewed by teams from the United States, Australia, France, China, Japan, and the United Kingdom. For the 2020 SailGP championship, the Spain SailGP team used the F50 of the China SailGP team after their departure. A seventh F50 was commissioned for the Denmark SailGP team, which also joined for the 2020 SailGP championship.

Interestingly, the AC50 was a smaller version of the AC72 (America's Cup 72 class) which was developed for the 2013 or 34th America's Cup and where foils were used for the first time in an America's Cup. The AC72 was expected to sail faster than the wind upwind at 1.2 times the speed of the true wind, and downwind at 1.6 times the speed of the true wind. In fact it ended up being a lot faster than that.
That means James Spithill has around a decade of experience using foils and wingsail catamarans and added an extra 'bonus' for the youngsters he visited on Monday February 13th at Bayview at BYRA's clubhouse. The club was launching its own foiling class the same day and is commencing a foiling Youth Development Program at present for junior sailors. Visit: www.byra.com to find out more.
BYRA also teaches children and adults to sail and have the following progression paths for junior sailor:
BYRA Training Boats Optimist / Pittwater Juniors / Envy
Junior Single Handed Boats Open BICs / Spirals / Lasers
Junior Two Handed Boats Manly Juniors (Combined Crew 50-70kg) / Flying 11s (Combined Crew 70-100kg) / NS14s
The conditions were certainly kinder earlier last week, bright blue skies, a decent breeze and calmer waters made for great sailing conditions when James visited BYRA.
Mr. Spithill, or 'Jimmy' as many know him locally, first explained a little about the SailGP. SailGP is an international sailing competition using high performance F50 foiling catamarans, where teams compete across a season of grands prix staged in iconic harbours and waters around the world. Events take place across two days, with seven races scheduled for each Sail Grand Prix; six fleet races and The Final.
James then explained a little about the foiling the boats those racing in the SailGP series.
''We're starting quite late in the afternoon, around 4pm, and we're racing right around Shark Island.'' James explained. ''Shark Island is actually part of the course and there will be spectators there.
There are 9 boats that are pretty quick and can travel at up to 50 knots, which is just under 100 kilometres an hour, but the coolest thing about them is they are powered by a planning wing and they foil.''
''The great thing about foiling is as the craft increases its speed the hydrofoils lift the hull up and out of the water, greatly reducing wetted area, resulting in decreased drag and increased speed. A sailing hydrofoil can achieve speeds exceeding double and in some cases triple the wind speed.''
'' We can actually sail them in a big range of breeze, so we can foil in 6 knots, and then we slowly shorten it as it gets windy.
We make a decision for the day – if it's going to be windy we say 'we'll go with the number 3 wing, which is really small, its about 18 metres, and then we can go all the way up to the big one.
The boats can go in the mid to high 20s and the limit is actually the foils. What happens is you start cavitating the foils. Essentially what happens is the pressure becomes so much, once you get over 50 knots, the water starts to boil because of the friction around the foil. When that happens it's like being in turbulence on an aeroplane, and you start losing control of the foil.
The reason for that is the lift is changing and the cavitation changes around it – so it's a real exciting time but also a scary time as it's like being on a wild horse.
The only real change to foiling that I've noticed is, although the fundamentals are exactly the same - the big change is you have to anticipate a lot more as you are gong so much faster that you get where you're going real quickly.
So you can't wait until you have to make a decision, you've got another starboard tack or you have another boat coming; you have to be thinking ahead and a long way away. When you're doing 50 knots, and the other guy is doing 50 knots, you have a 100 knots closing speed. Everything is happening really really fast, and if you get behind on your decision making, or it becomes reactionary instead of planning ahead, then that's when stuff starts to go wrong. That can feel like a snowball and you just never catch up and get ahead on the plan and your moves ahead.
But it's an incredible feeling once you get up and going – the acceleration is exhilarating. It's weird the first time you foil because you're so used to the hull, and when you see a set of waves coming, you know how it feels when they hit the hull. With foiling it's like a hot knife through butter, you ride straight over.
It's actually quite difficult for the chase boats to keep up. Now, in the SailGP, you won't see the chase boats chasing the boats, they just go and park somewhere so it doesn't become a mess of a whole lot of boats.''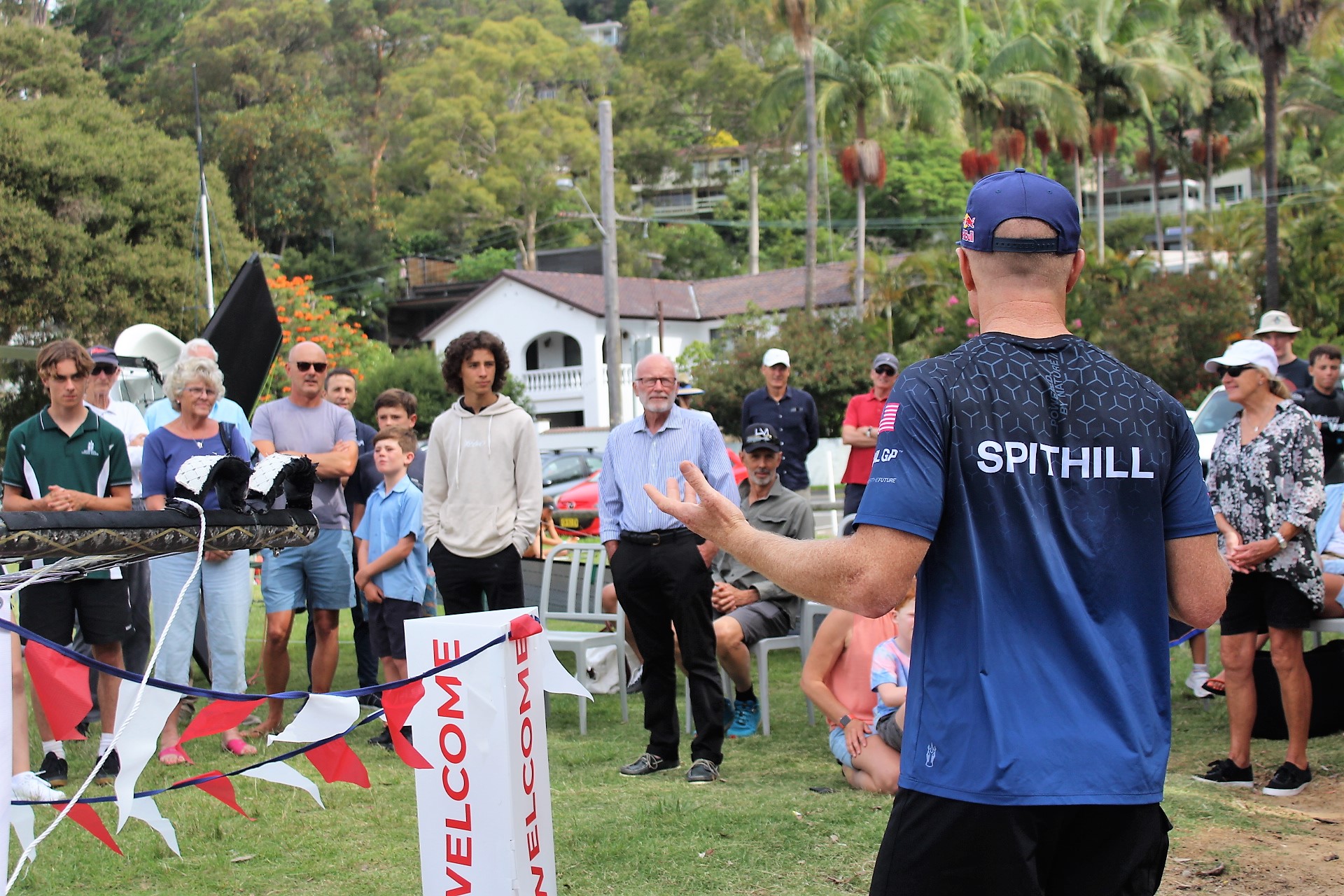 The youngsters had a few questions for this local hero too.
The Adrian Curlewis Masters Carnival 2023 - A Peek Inside The Renewed Clubhouse + Inspiring Words From Pittwater MP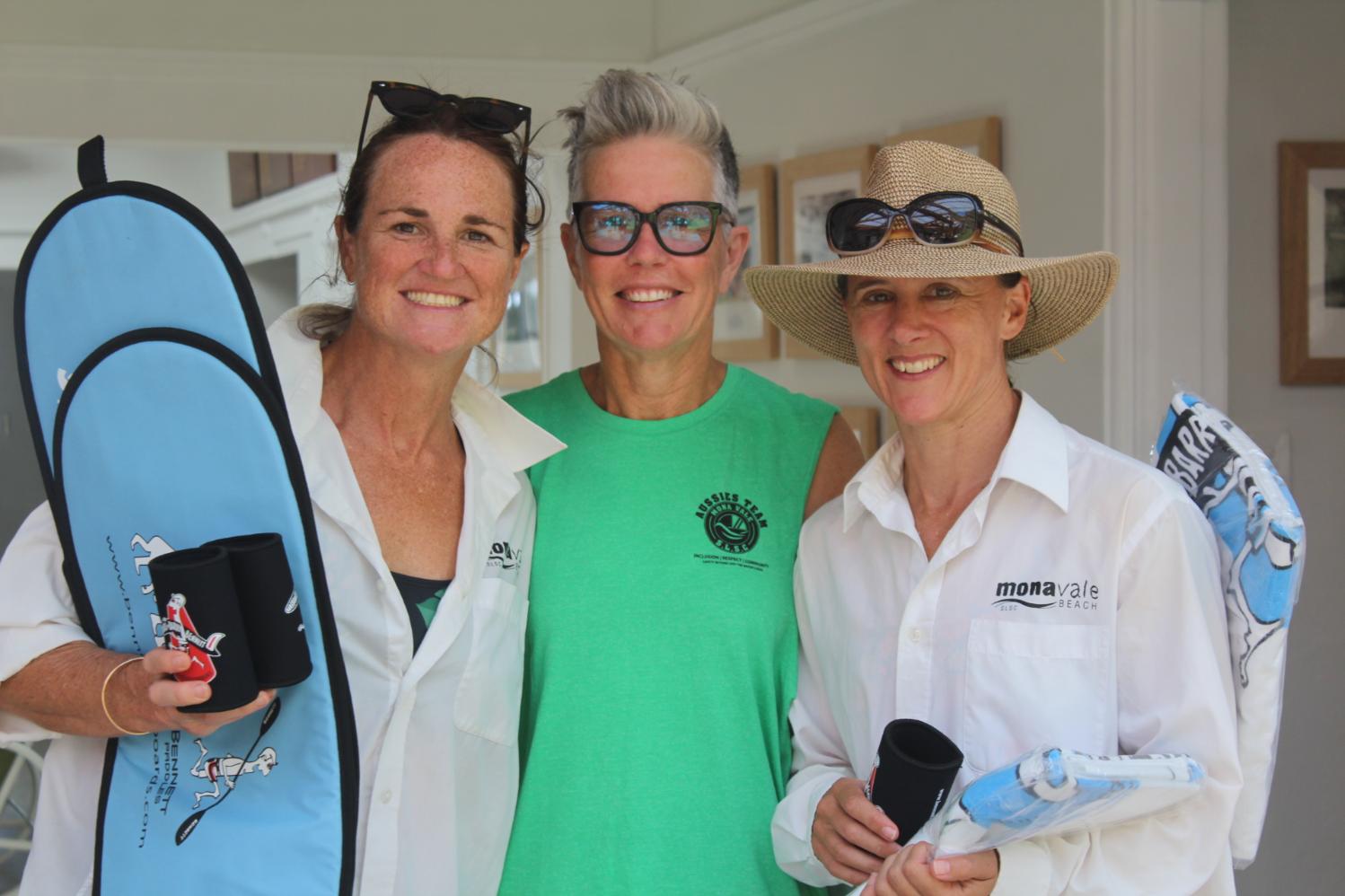 Mona Vale SLSC winners of the Green Division in Adrian Curlewis Masters Carnival 2023 - Kristyn Monnock, Lise Layard and Sophie Stokes (MVSLSC Team Captain). Black Division was Manly LSC A Team

Originally scheduled for earlier in January but postponed due to adverse weather and seas, the 2023 edition of the Adrian Curlewis Carnival run through the Mr. Curlewis' home club, Palm Beach SLSC, was held on Saturday morning in brilliant conditions.
Doug Ferris, 81 years young, commenced the carnival with the honorary 'icebreaker' swim, taking the stead of Ian Curlewis, Adrian' s son, who had done so for every year of the carnival until now.
Ian passed away recently, and is much missed during Summer at Palm Beach.
Doug, who knew him well, said
'''I'm honoured to lead out the swim at this special carnival. Ian was a lovely chap and we'll be thinking of him as we take part in this event today.''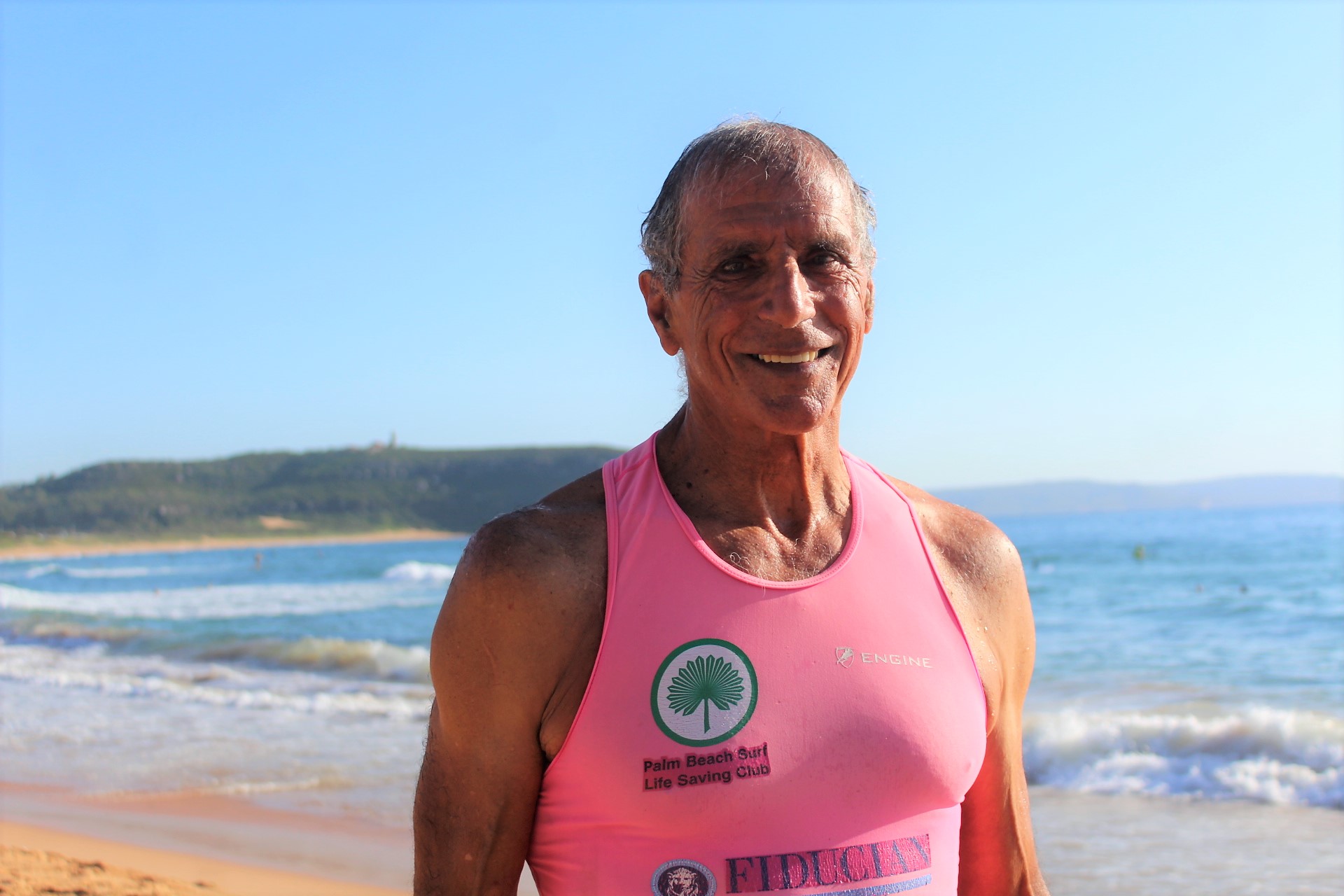 Doug Ferris

A series of swims, a board relay, ski relay and a Taplin comprised the racing. Teams from right along the peninsula attended, with all those aged in their 30's up to their 80's taking part.
Team Captain for Freshwater, Gaven Needham explained ''This is a great carnival to do a few races before States and Aussies''.
Avalon beach SLSC Members Aisha Ferris and Julia Jones-Hughes joined a composite team with Narrabeen SLSC, who had 3 teams racing all up. Manly LSC had 3 teams racing, Freshwater SLSC had 2 teams, including multi-winning medallist at States and Nationals Michael Kirkby, North Steyne had 2 teams, Palm Beach SLSDC had 2 teams, and others from Newport joined in composite teams as well.
Mona Vale SLSC had 3 teams competing. Team Captain Sophie Stokes said 'This is one of the best carnivals we've been to, it's well run and organised and held in great conditions again this year.
There's a great attitude and team spirit and we like supporting Palm Beach, it's what we all do – support each other.''
As founder of the carnival, Palm Beach SLSC, and past president of the SLS Sydney-Northern Beaches Branch, PBSLSC's Gordon Lang explains,
''The Adrian Curlewis Masters Carnival was started for two reasons, he first is to honour and recognise Adrian Curlewis, one of our club's founding members and known to many as 'the father of surf lifesaving' in Australia.
The second reason was to provide a fun, fast and enjoyable event and a chance for us to all get together afterwards, share some food and a few laughs and catch up.''
A gathering was held on the back lawn of the Palm Beach SLSC Clubhouse where members put on a BBQ and great salads and fruit for competitors.
Palm Beach SLSC President Jeremy Black welcomed all visitors to the newly refurbished Palm Beach SLSC Clubhouse, the iconic former Peters Residence that became the club's members residence and where, since it was bought in 1954, those who live outside of the area bunk when fulfilling Patrols on the beach.
Jeremy explained that since the clubhouse was spruced up many more members are using the bunk facilities and every Patrol on the beach is filled to the brim with trained volunteers.
Mr. Black welcome and thanked The Hon. Rob Stokes, MP for Pittwater, and his wife Sophie for attending, both of whom competed in the carnival.
Also present was Palm Beach Whale Beach Association President Prof. Richard West AM, Palm Beach Surf Club Chair Simon Wiadrowski and his wife Linda, past PBSC Chairs Michael Crowley and David Crystal, and Life Member 'Nugget' Meares and his wife Jill.
A special guest was Angus Curlewis, grandson of Ian.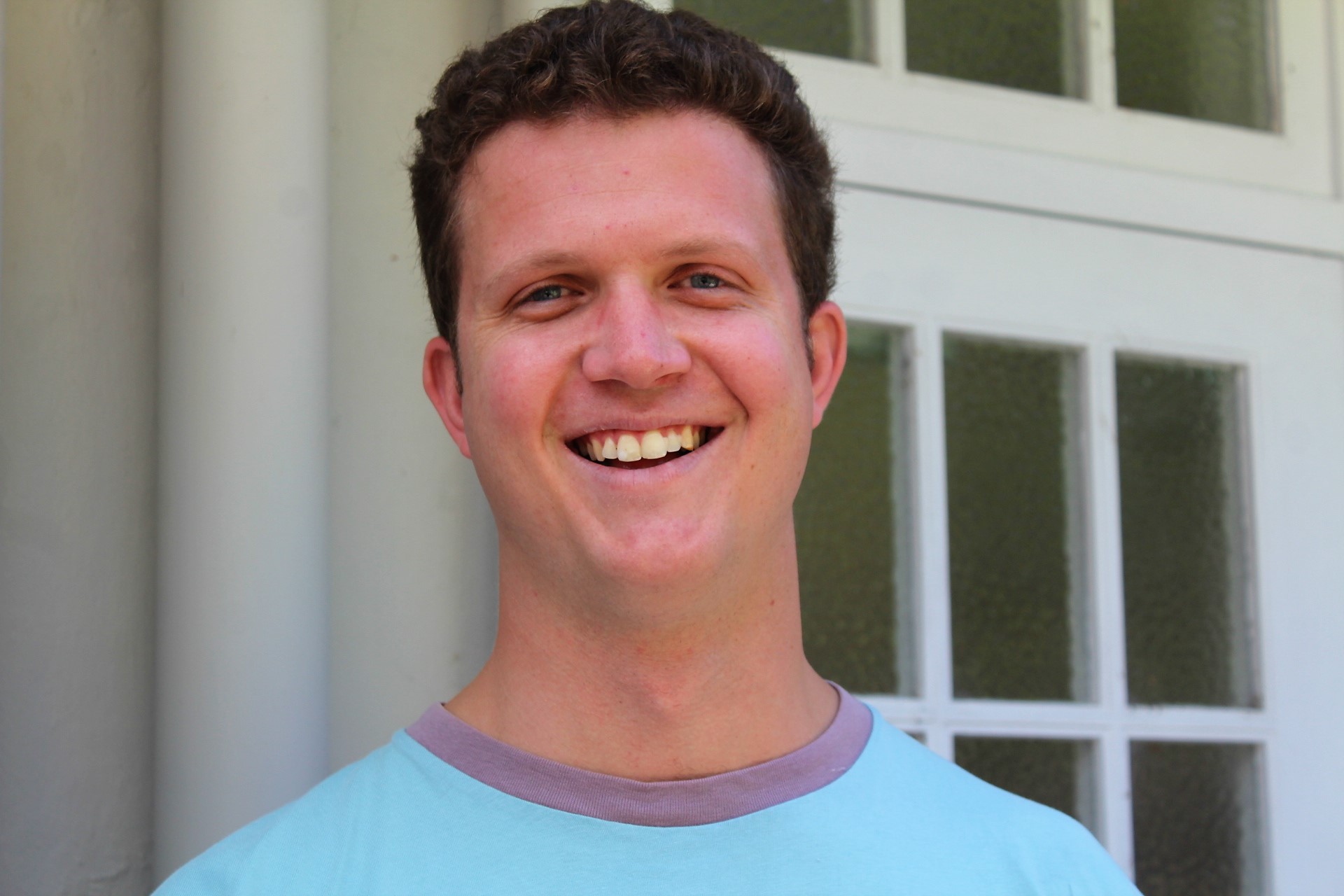 Angus Curlewis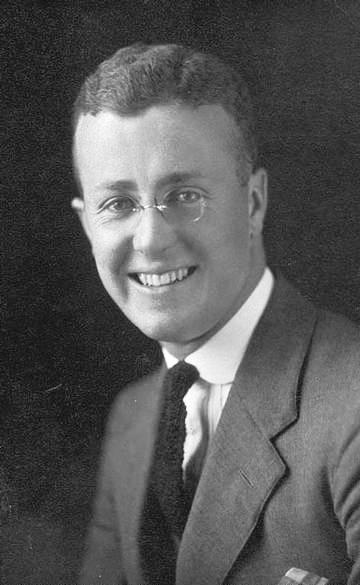 Above: Adrian in 1927 the year he was admitted to the NSW Bar nla.pic-an10998777-30 Part of Philippa Poole (daughter of) photograph collection
2023 ASRL Open A Great One: Local Boaties Train Eyes On State Championships - Nationals In Perth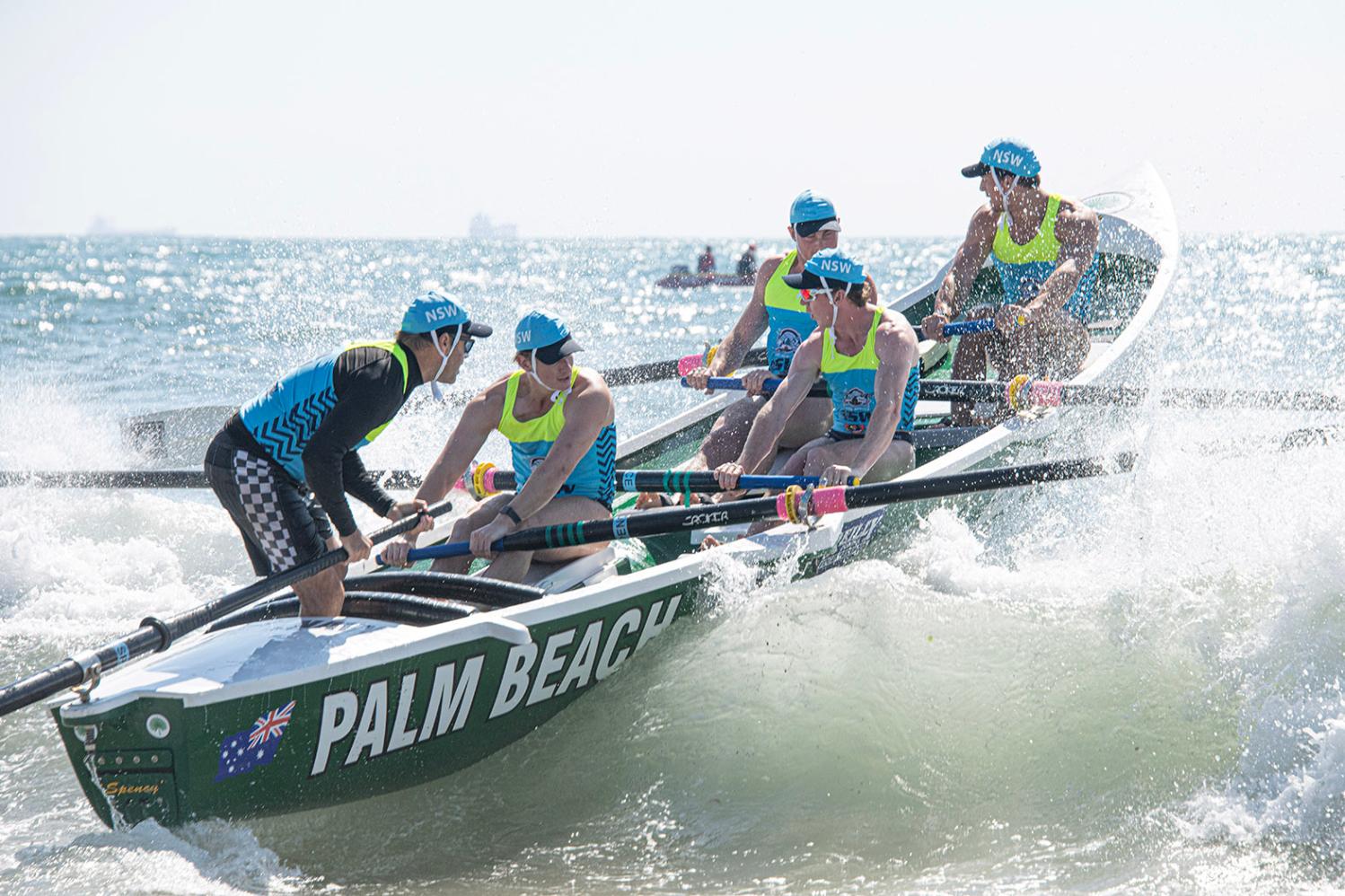 Palm Beach supplied the Reserve Men's and U23 Men's teams for the 2023 Interstates Cup, run alongside the ASRL Open each. Photo: Malcolm Trees.
The 2023 ASRL Open was held from February 9th to 12th. This was another great event for local surf boats crews, this year hosted by Bulli SLSC.
The Committee said, post-event,
''Bulli, thank you! The 2023 ASRL Open was amazing and one to remember. From freak storms to hot days, crazy winds and lots of rowing, the weekend was one for the ages.
Thank you to everyone for your cooperation in testing times, it was awesome to see everyone adapt to the changes so well.
To Bulli, thank you for hosting such an amazing Open. We can't thank all the Bulli clubbies, locals, and volunteers for their hard work over the weekend.
To the ASRL committee, officials, photographers, and volunteers, thank you. Thank you for packing up, setting up, officiating, moving equipment and making the weekend possible.
To our sponsors, thank you for your continued support. It is forever appreciated that you continue to support the sport we all love.
To our boaties, thank you. We can't wait to see some of you at Aussies and hopefully all of you at next years ASRL Open.''
''Congratulations to Queensland who took out the 2023 Australian Surf Boat Interstate Championships at Bulli SLSC, alongside the Team Navy ASRL Open.
Friday's racing saw action across the open, reserves, U23 and U19 divisions. QLD earned the highest combined points across all divisions and relays, with NSW in second place and SA taking out third.''
The Interstate Cup is a one-day-event and an opportunity for crews from around Australia to go head-to-head with their interstate rivals. Eight strong NSW teams were named to defend the Surf Boat Interstate Cup, run at Bulli beach on February 10th.
Branch Championships were happening for surf boats at Collaroy Beach this weekend, February 18th.
Next up is the NSW Surf Life Saving Championships, commencing Friday February 17th on our own Northern Beaches, with the Champion Lifesaver and Patrol Competition scheduled to be held at Freshwater until Sunday the 19th. The 2023 Inclusive Championships will be held at North Steyne SLSC on Sunday, 26 February.
The First Aid competition runs over that same weekend, at Freshwater.
The Age Championships run Thursday the 23rd to Sunday the 26th, at Queenscliff. The Masters Championships runs Wednesday March 1st to Thursday 2nd, the Opens runs Friday the 3rd to Sunday March 5th, both at Queenscliff, while the State Surf Boat competition will take lace that same weekend at North Steyne.
Freshwater SLSC and Queenscliff SLSC are the hosts this year.
Results and more HERE
Doug Crane Classic Celebrates Its 20th Year: The History Of This Great Swim + Doug's Profile From 2011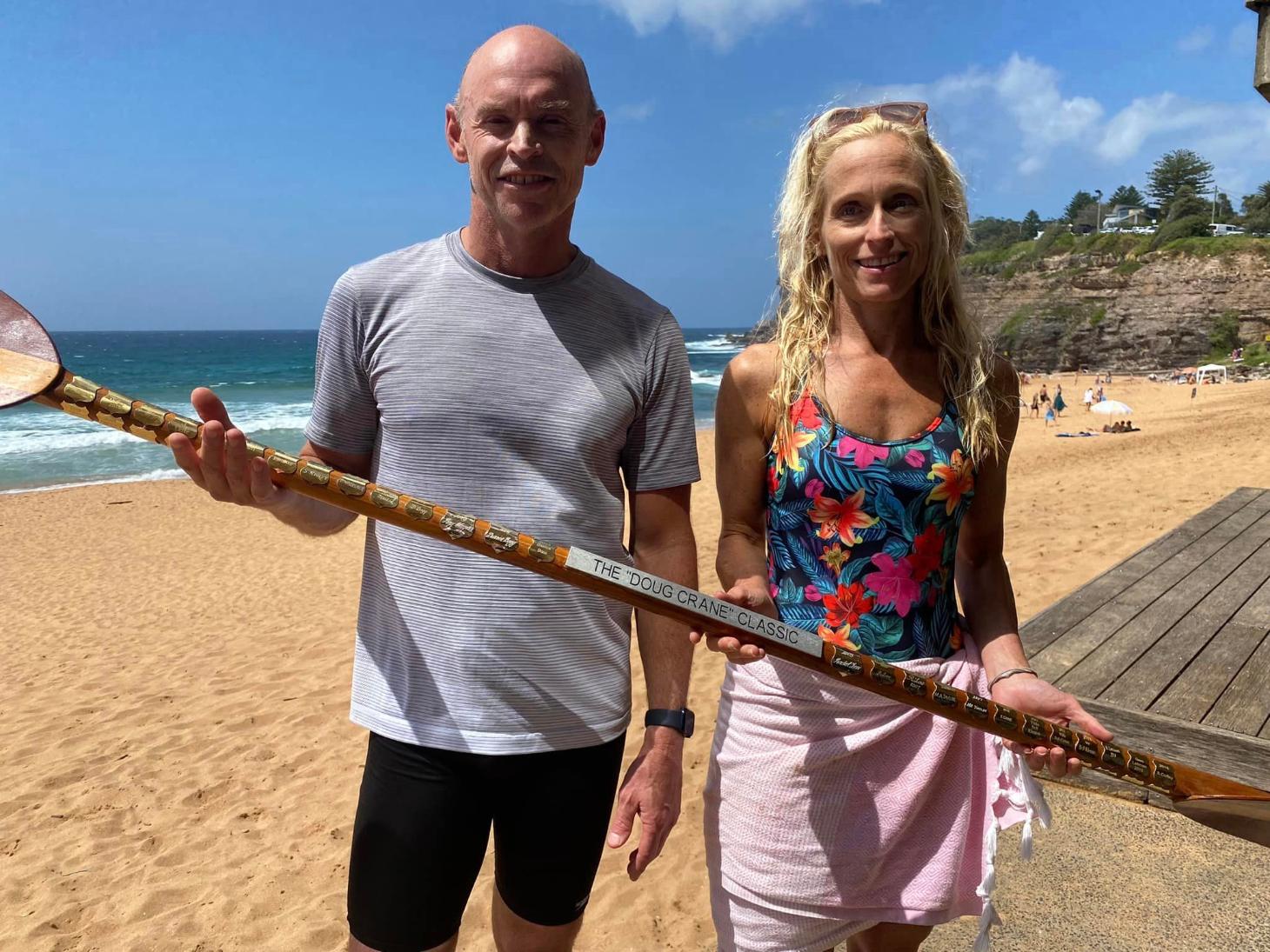 Congratulations to the winners of the 20th Doug Crane classic. Once again Ashley Brown and Gem Lehman proved too strong for the opposition. Ashley took a big lead and held through choppy conditions.
Many of our local ocean rock pools have a social swim group that utilise these facilities year round - at Mona Vale there is the Winter swimming Pittwater Pirates and the all year round Dawnbusters, Narrabeen has the Shivering Sharks, Palm Beach rock pool hosts the daily efforts of the Barrenjoey Breakers.
Ocean social swimming groups are also part of the local mix with Surf life saving clubs having social swim groups within the clubs - at Newport there are the Leatherjackets, Flat Whites and The Knackers.
There are also annual ocean swims within the clubs. Avalon Beach SLSC's Doug Crane Classic, a 1200 metre swim in the ocean, is one of these.
The Doug Crane Classic race is held on the last Sunday before Christmas as this was the day Doug completed his last patrol before retiring. The DCC decides the Club's best swimmers and is a hotly contested event.
A successful running of the (catch up) 2022 Doug Crane Classic was held on Sunday 12 February 2023. Tropical Cyclone Gabrielle was avoided, but not the Southerly winds. All up 28 swimmers took part with excellent water safety provided by Ross Bloore's Patrol 10 with extra help from Bob Richardson, Chris McGuckin and Doug Lucas on Jetski.
Thank you to Swim Captain Tim Hixson for organising this great event.
First home: Ashley Brown (6:42), second male Murray Palmer and Toby Lehman third.
First Female: Gem Lehman, second Krystal Elliott and Victoria Stillwell third.
Members of Patrol 2 of Palm Beach Surf Life Saving Club checking conditions prior to setting up on Saturday February 18th - a day forecast to have heatwave conditions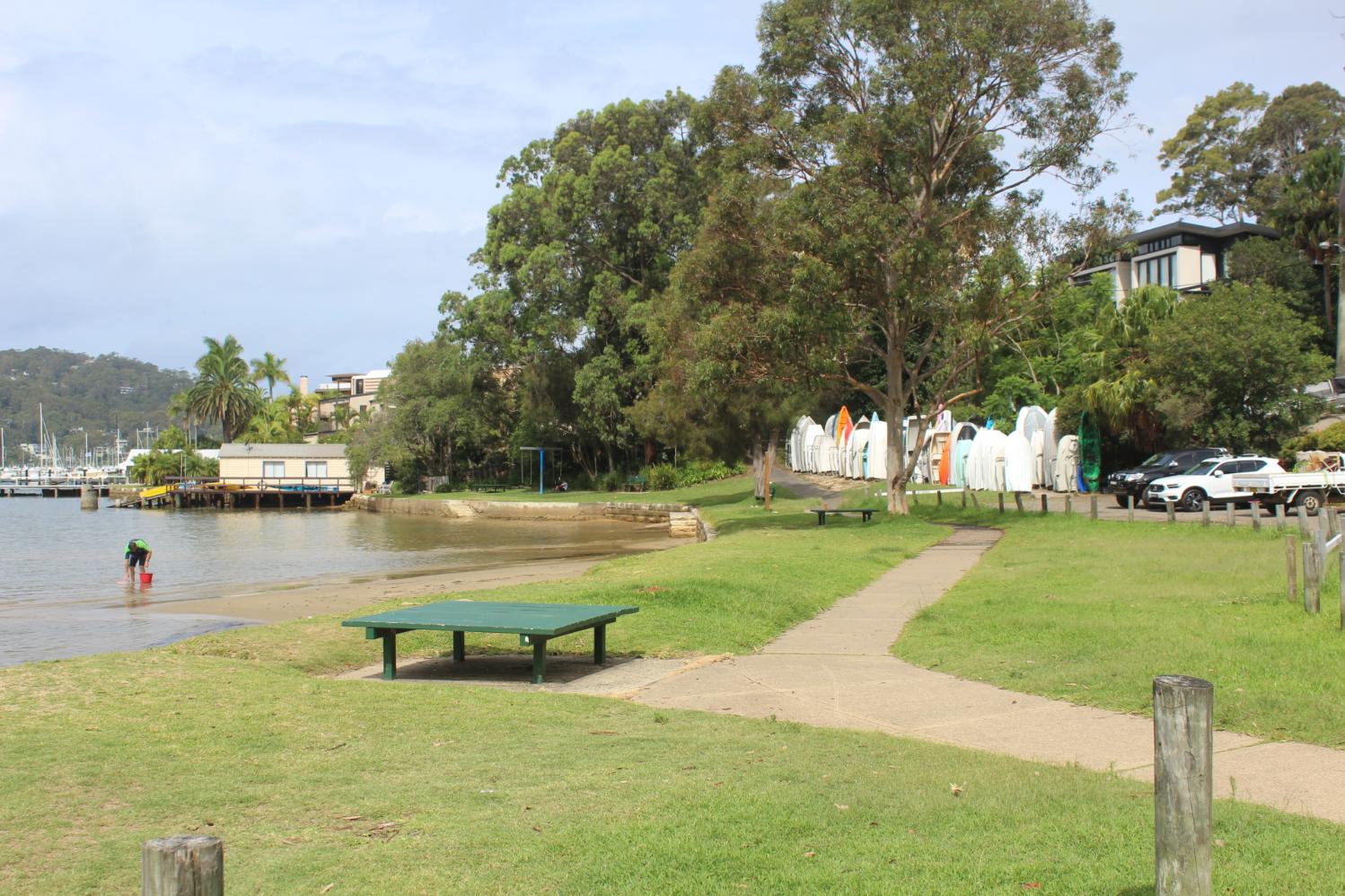 Riddle's Reserve, Bayview
Past Features Archives (pre 2014)
Pittwater Online News was selected for preservation by the State Library of New South Wales and National Library of Australia. This title is scheduled to be re-archived regularly.
Archived Issues (2014 on) may be accessed here: pandora.nla.gov.au/tep/143700
Past Issues are also listed on site under Community News, by month.