February 19 - 25 2023: Issue 572
The Adrian Curlewis Masters Carnival 2023 - A Peek Inside The Renewed Clubhouse + Inspiring Words From Pittwater MP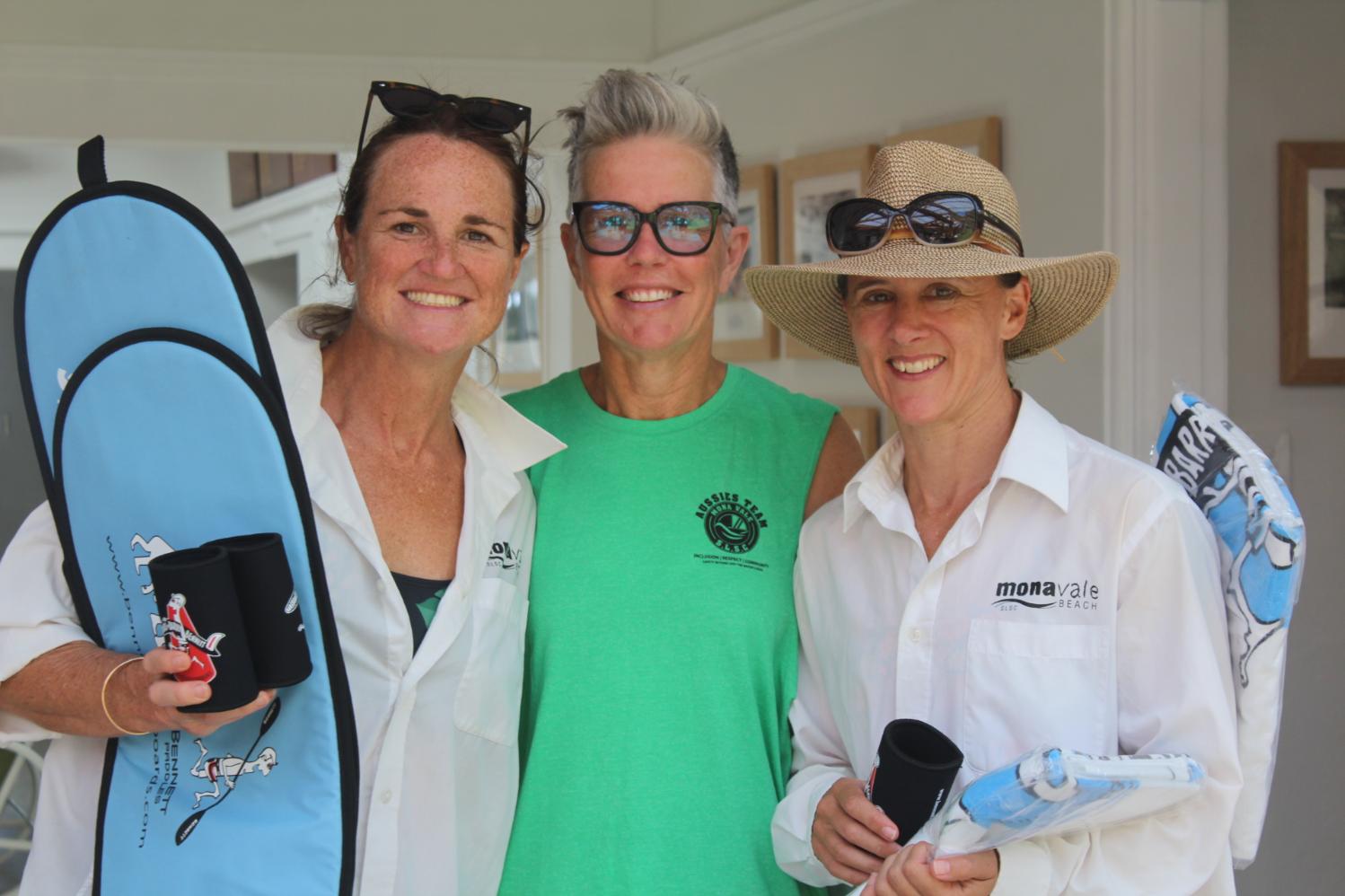 Mona Vale SLSC winners of the Green Division in Adrian Curlewis Masters Carnival 2023 - Kristyn Monnock, Lise Layard and Sophie Stokes (MVSLSC Team Captain). Black Division was Manly LSC A Team

Originally scheduled for earlier in January but postponed due to adverse weather and seas, the 2023 edition of the Adrian Curlewis Carnival run through the Mr. Curlewis' home club, Palm Beach SLSC, was held on Saturday morning in brilliant conditions.
Doug Ferris, 81 years young, commenced the carnival with the honorary 'icebreaker' swim, taking the stead of Ian Curlewis, Adrian' s son, who had done so for every year of the carnival until now.
Ian passed away recently, and is much missed during Summer at Palm Beach.
Doug, who knew him well, said
'''I'm honoured to lead out the swim at this special carnival. Ian was a lovely chap and we'll be thinking of him as we take part in this event today.''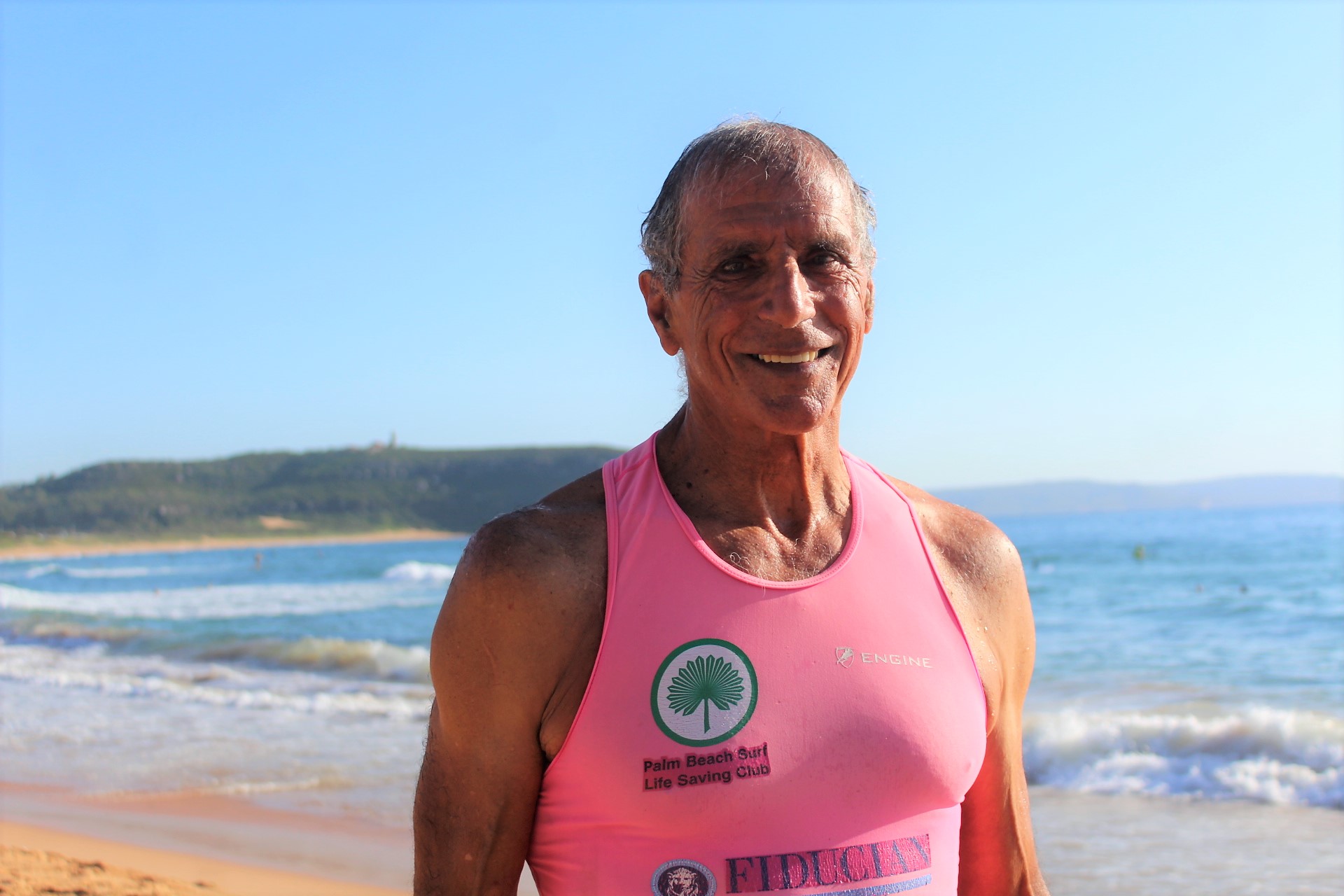 Doug Ferris

A series of swims, a board relay, ski relay and a Taplin comprised the racing. Teams from right along the peninsula attended, with all those aged in their 30's up to their 80's taking part.
Team Captain for Freshwater, Gaven Needham explained ''This is a great carnival to do a few races before States and Aussies''.
Avalon beach SLSC Members Aisha Ferris and Julia Jones-Hughes joined a composite team with Narrabeen SLSC, who had 3 teams racing all up. Manly LSC had 3 teams racing, Freshwater SLSC had 2 teams, including multi-winning medallist at States and Nationals Michael Kirkby, North Steyne had 2 teams, Palm Beach SLSDC had 2 teams, and others from Newport joined in composite teams as well.
Mona Vale SLSC had 3 teams competing. Team Captain Sophie Stokes said 'This is one of the best carnivals we've been to, it's well run and organised and held in great conditions again this year.
There's a great attitude and team spirit and we like supporting Palm Beach, it's what we all do – support each other.''
As founder of the carnival, Palm Beach SLSC, and past president of the SLS Sydney-Northern Beaches Branch, PBSLSC's Gordon Lang explains,
''The Adrian Curlewis Masters Carnival was started for two reasons, he first is to honour and recognise Adrian Curlewis, one of our club's founding members and known to many as 'the father of surf lifesaving' in Australia.
The second reason was to provide a fun, fast and enjoyable event and a chance for us to all get together afterwards, share some food and a few laughs and catch up.''
A gathering was held on the back lawn of the Palm Beach SLSC Clubhouse where members put on a BBQ and great salads and fruit for competitors.
Palm Beach SLSC President Jeremy Black welcomed all visitors to the newly refurbished Palm Beach SLSC Clubhouse, the iconic former Peters Residence that became the club's members residence and where, since it was bought in 1954, those who live outside of the area bunk when fulfilling Patrols on the beach.
Jeremy explained that since the clubhouse was spruced up many more members are using the bunk facilities and every Patrol on the beach is filled to the brim with trained volunteers.
Mr. Black welcome and thanked The Hon. Rob Stokes, MP for Pittwater, and his wife Sophie for attending, both of whom competed in the carnival.
Also present was Palm Beach Whale Beach Association President Prof. Richard West AM, Palm Beach Surf Club Chair Simon Wiadrowski and his wife Linda, past PBSC Chairs Michael Crowley and David Crystal, and Life Member 'Nugget' Meares and his wife Jill.
A special guest was Angus Curlewis, grandson of Ian.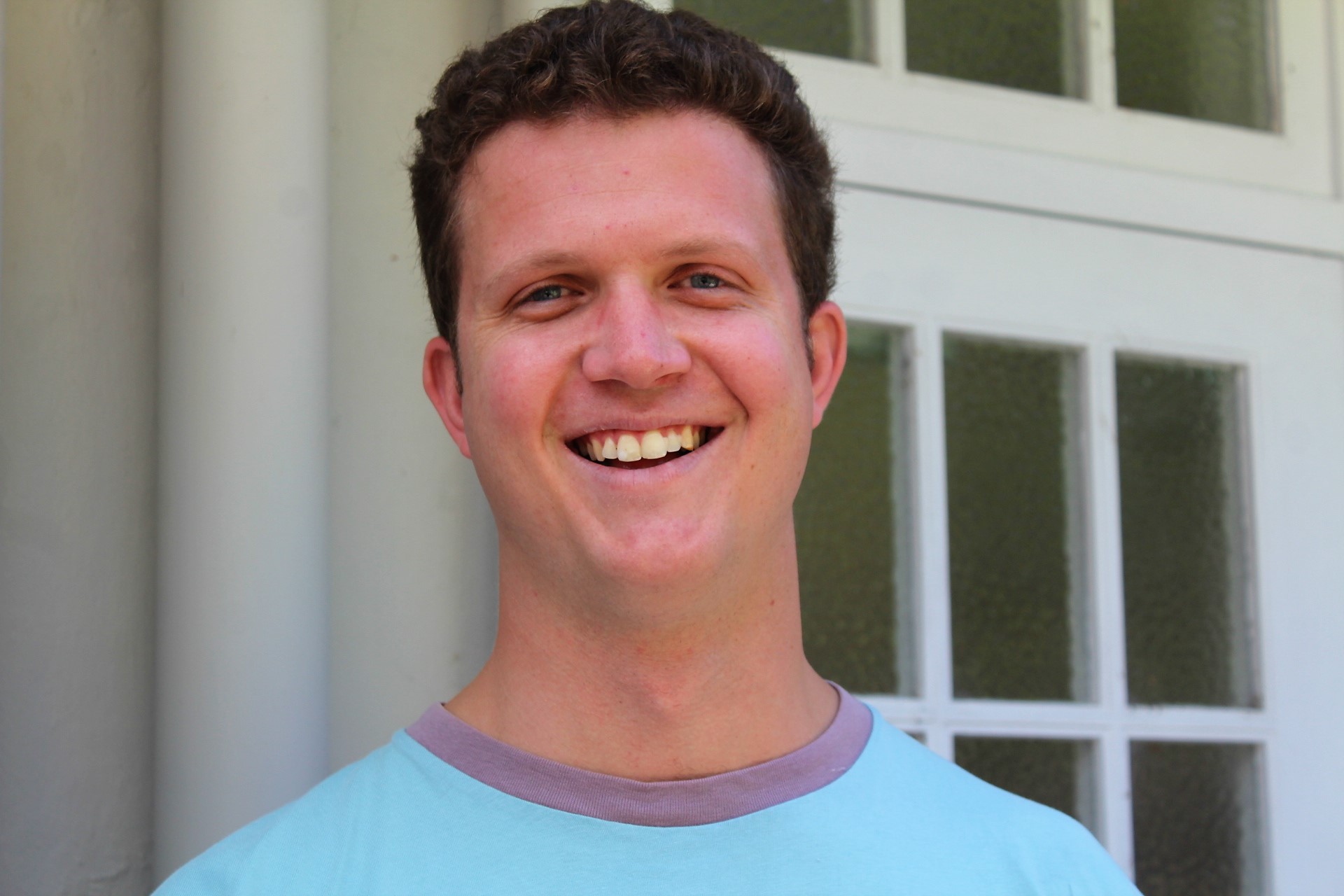 Angus Curlewis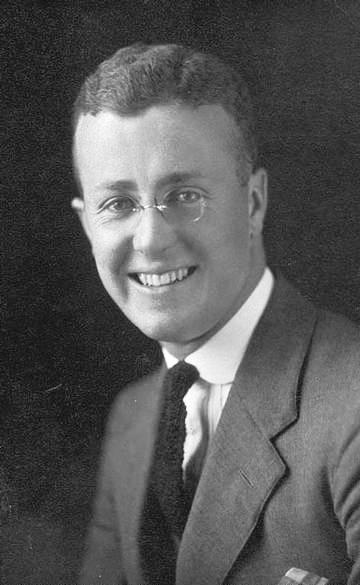 Above: Adrian in 1927 the year he was admitted to the NSW Bar nla.pic-an10998777-30 Part of Philippa Poole (daughter of) photograph collection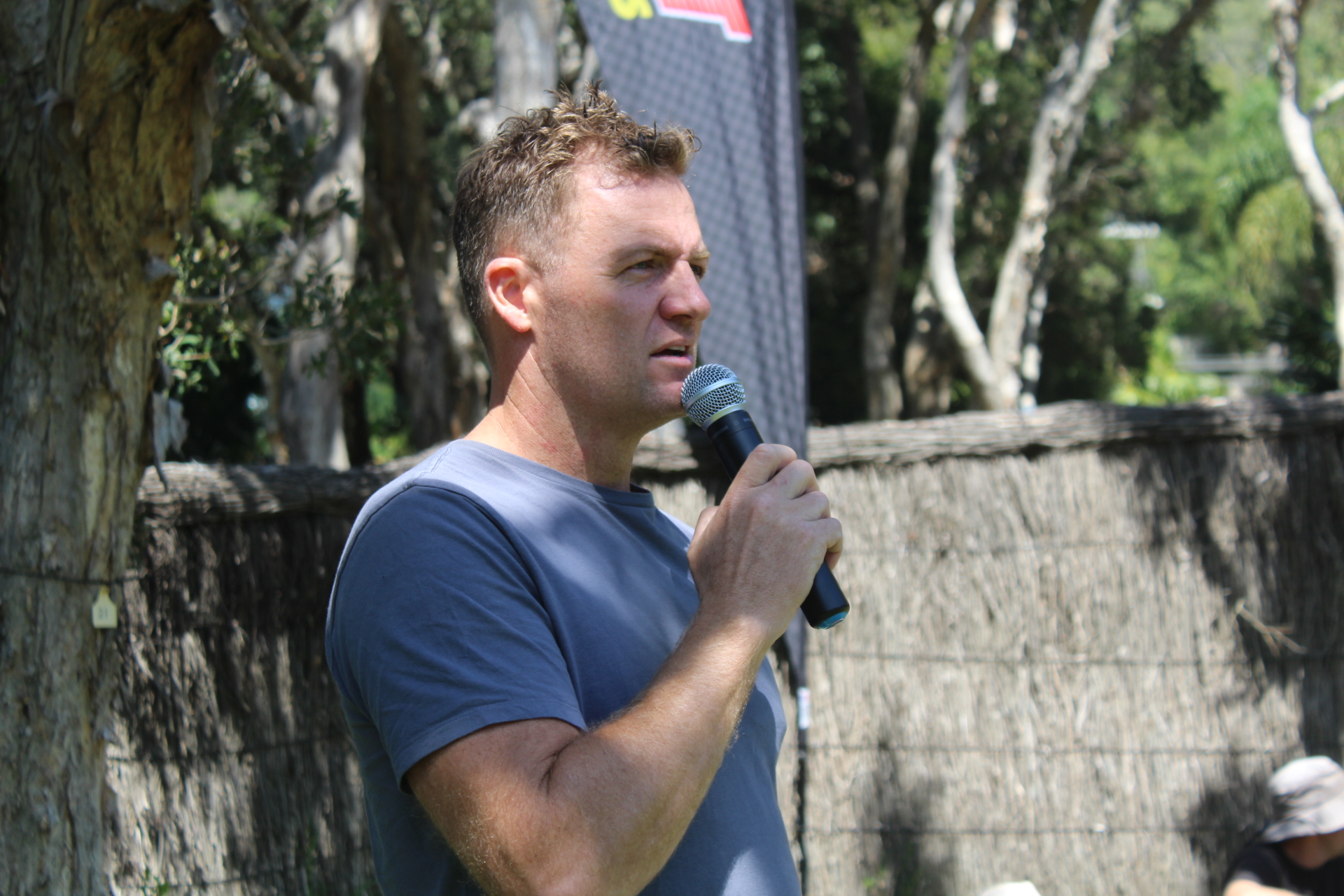 Palm Beach SLSC President Jeremy Black

Jeremy also thanked Greg Bennett (Bennett paddles and surfboards) and Marree Bennet (Nutrimetics) for their ongoing support of the Adrian Curlewis carnival.
Jeremy then invited everyone to have a look around their iconic clubhouse since its upgrades, stating members were very happy to show them around.
Inside the renewed Palm Beach SLSC clubhouse: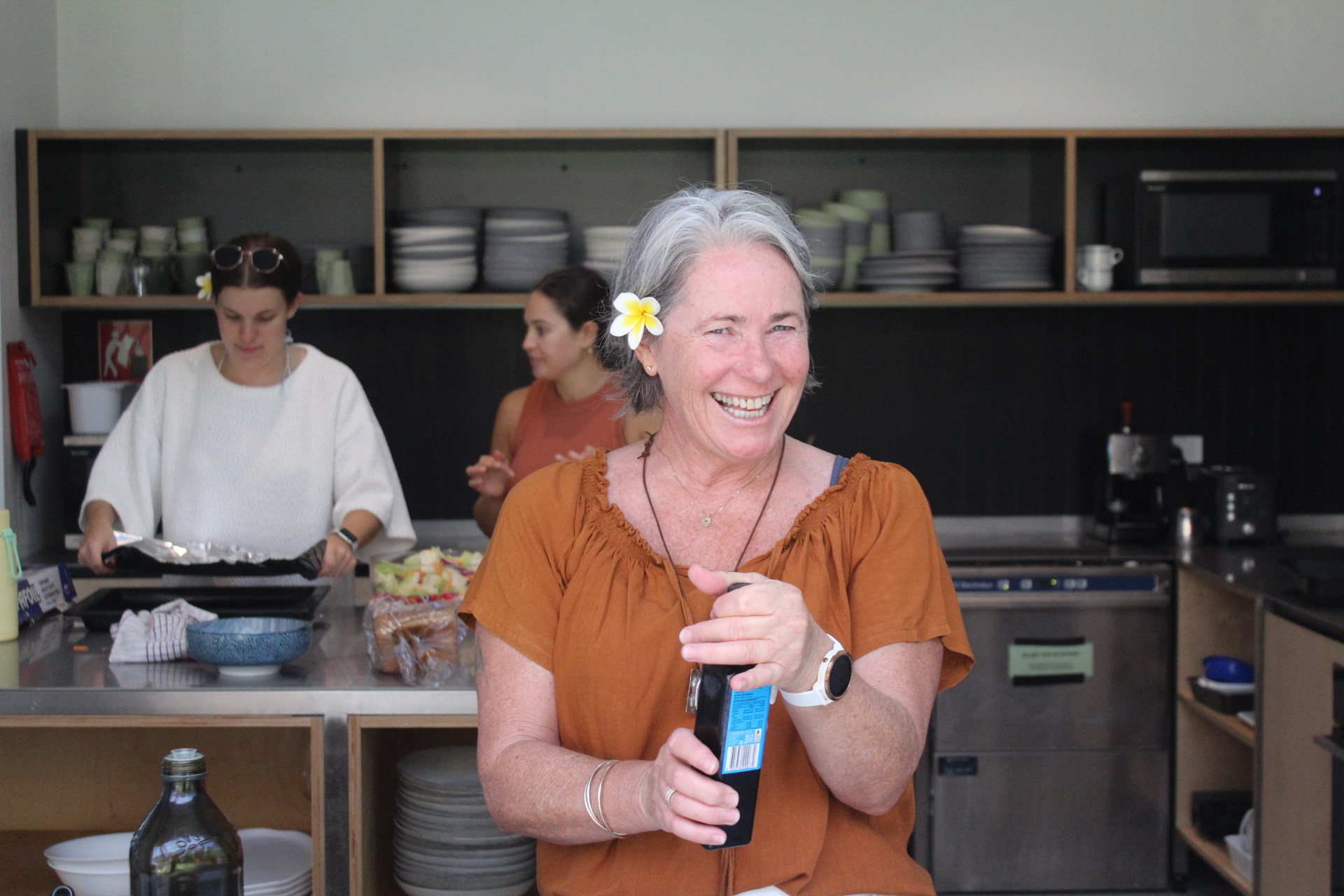 glimpse inside the new kitchen and one fabulous PBSLSC Member preparing the lunch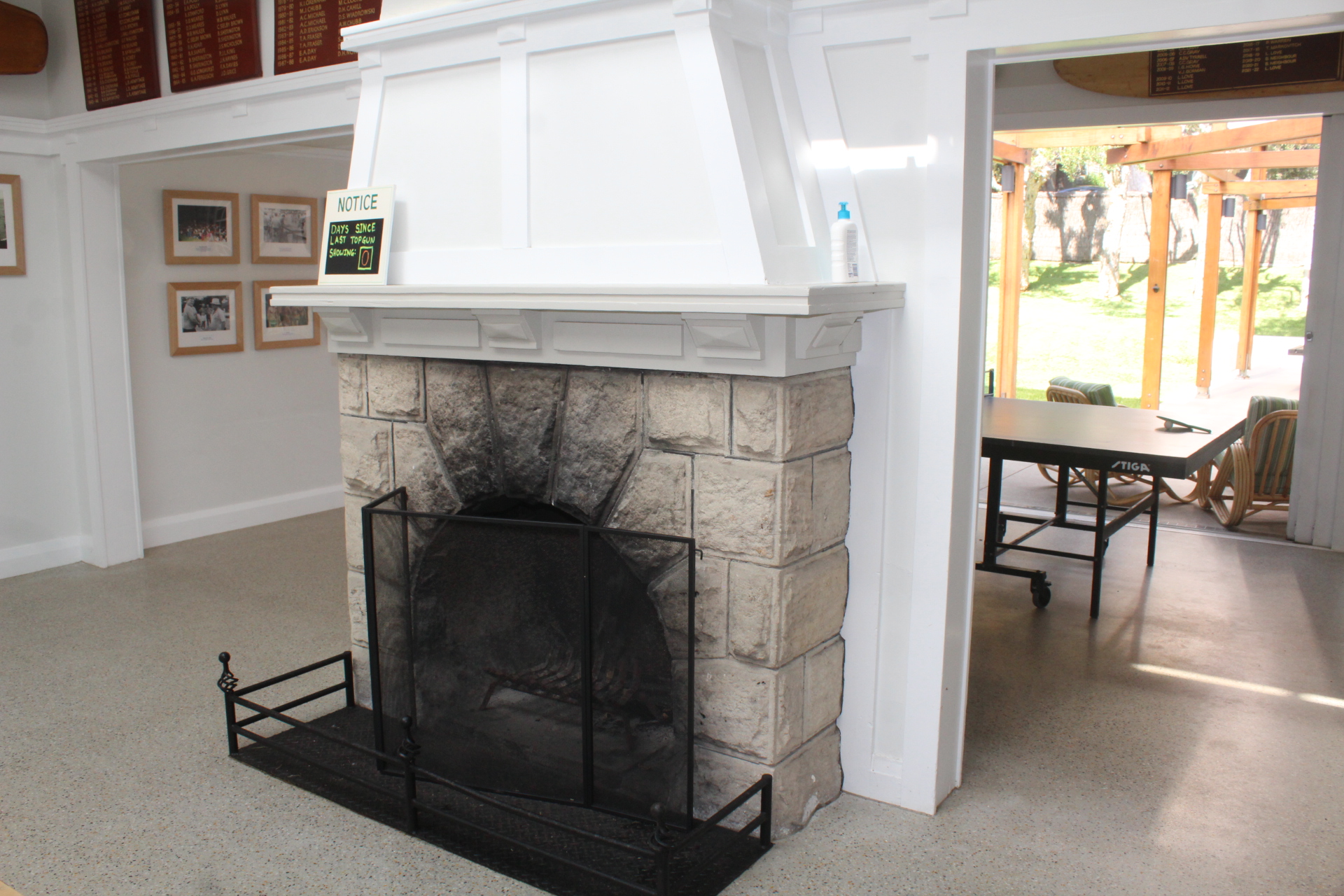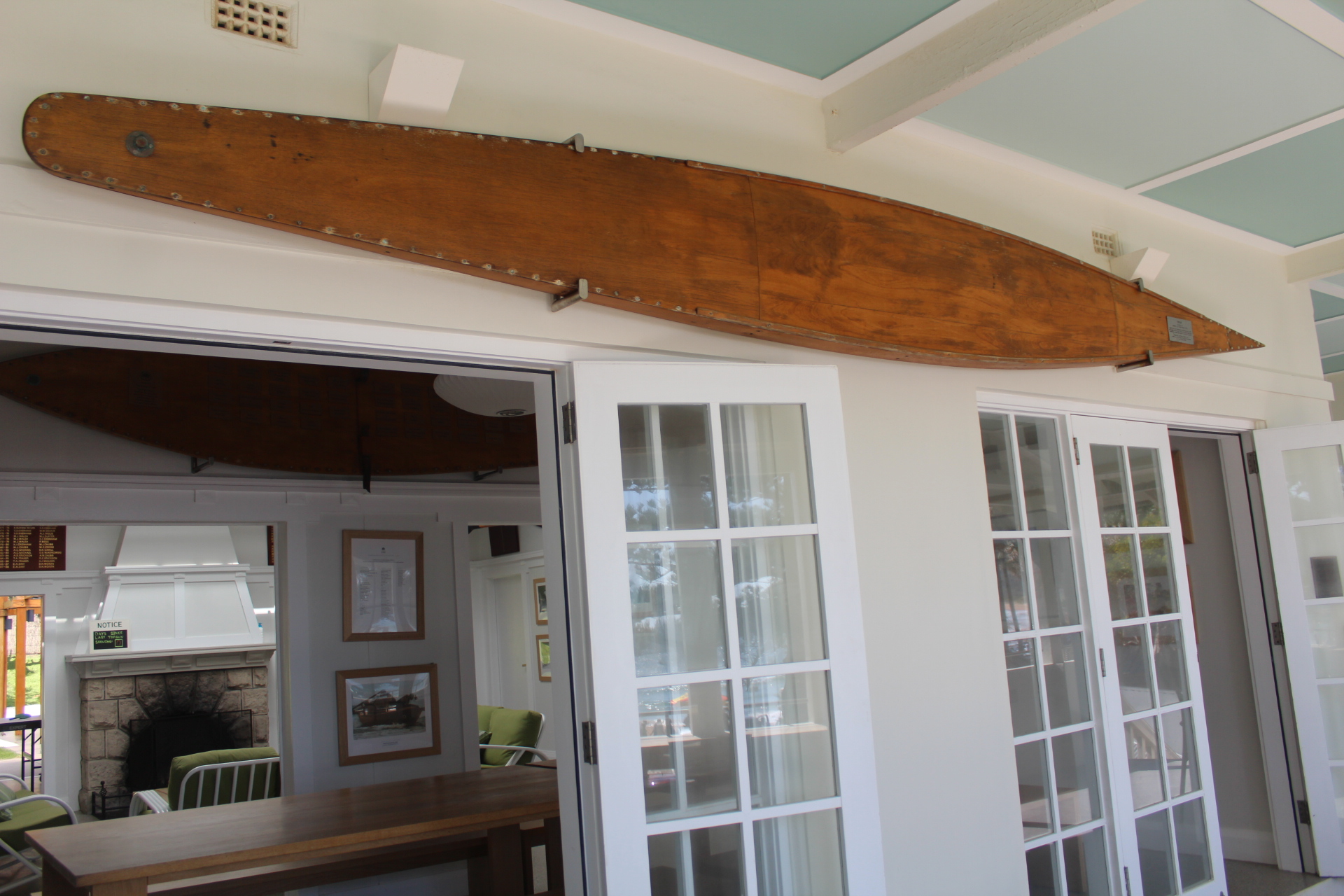 Exterior: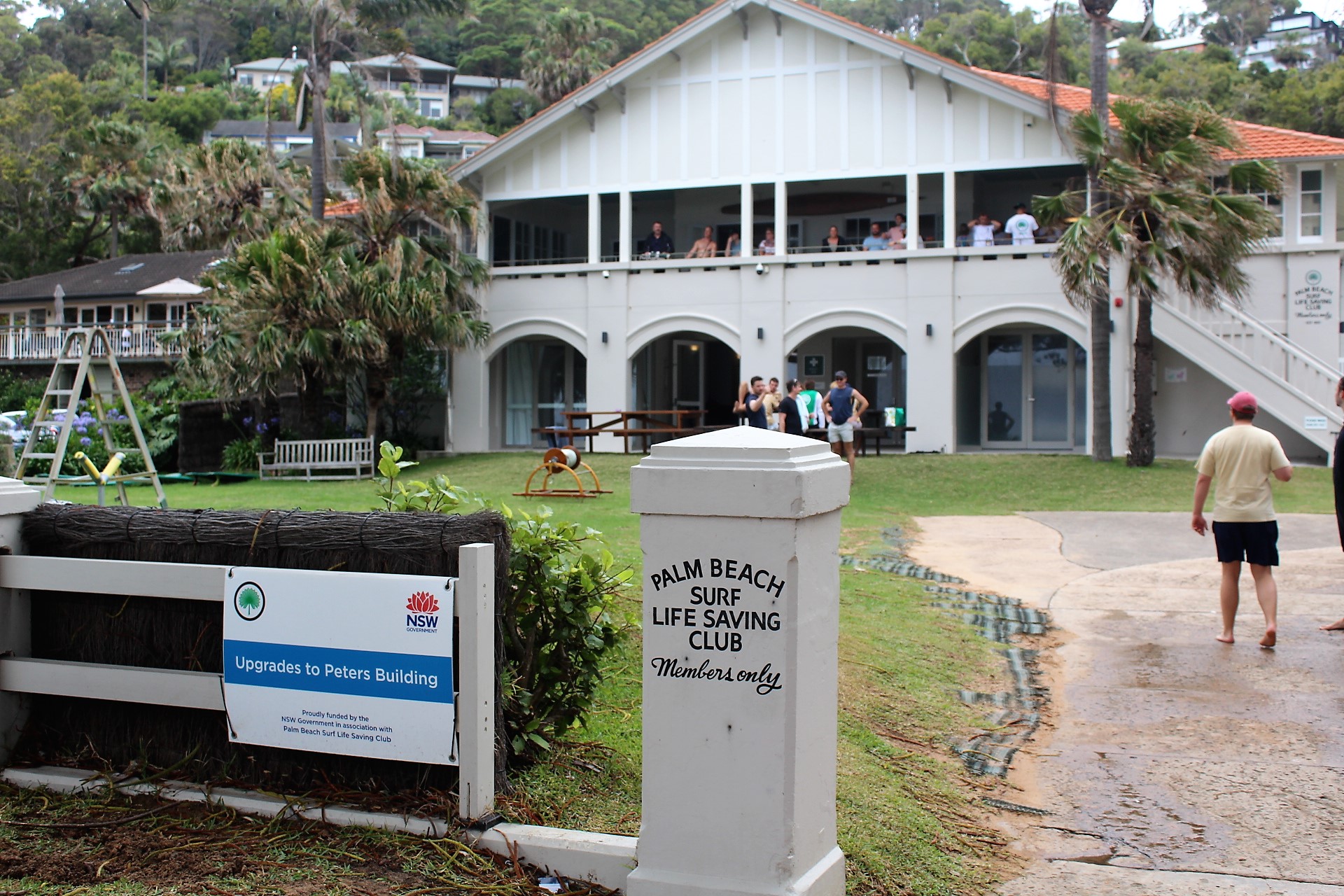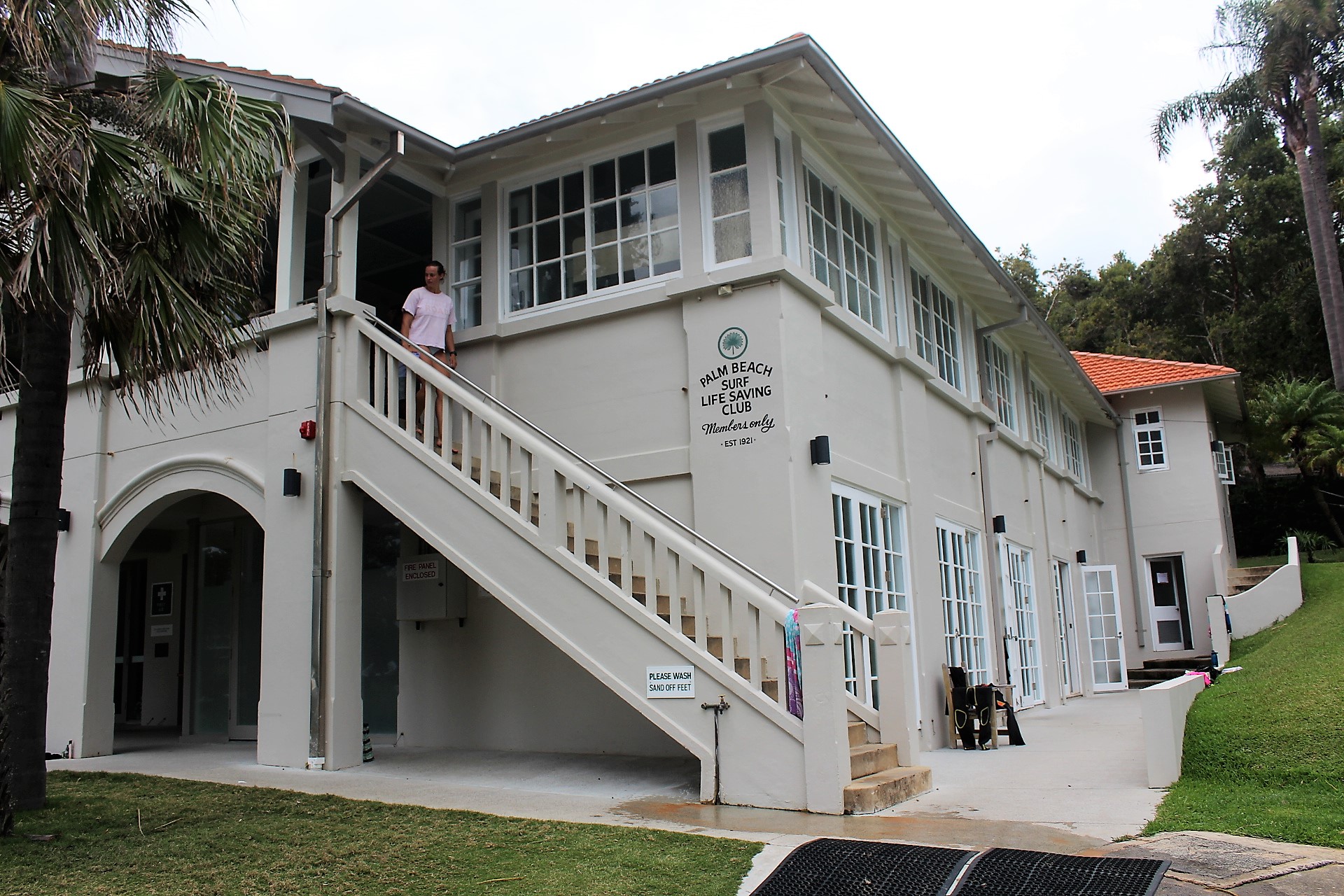 The Palm Beach SLSC Clubhouse renewal was in the shortlist in the 2022 NSW Architecture Awards in the Heritage category.
''A sensitive refurbishment of the 100-year-old Palm Beach Surf Life Saving Club revives the building's heritage, while strengthening its connection to the beach front and expanding capacity with new training and accommodation facilities and connected outdoor social spaces. Removing a warren of small partitioned spaces opens the interiors up to light and sightlines crucial for beach patrol, while rationalising utility rooms to add a new staircase that connects the two levels internally for the first time.'' - Allen Jack + Cottier (AJ+C) Architects for the project.
Back lawn space - new awnings overhead shield members from direct sun and extend the grassed areas and paved areas for more use during the hotter hours of the day and allow the area to be used during summer downpours: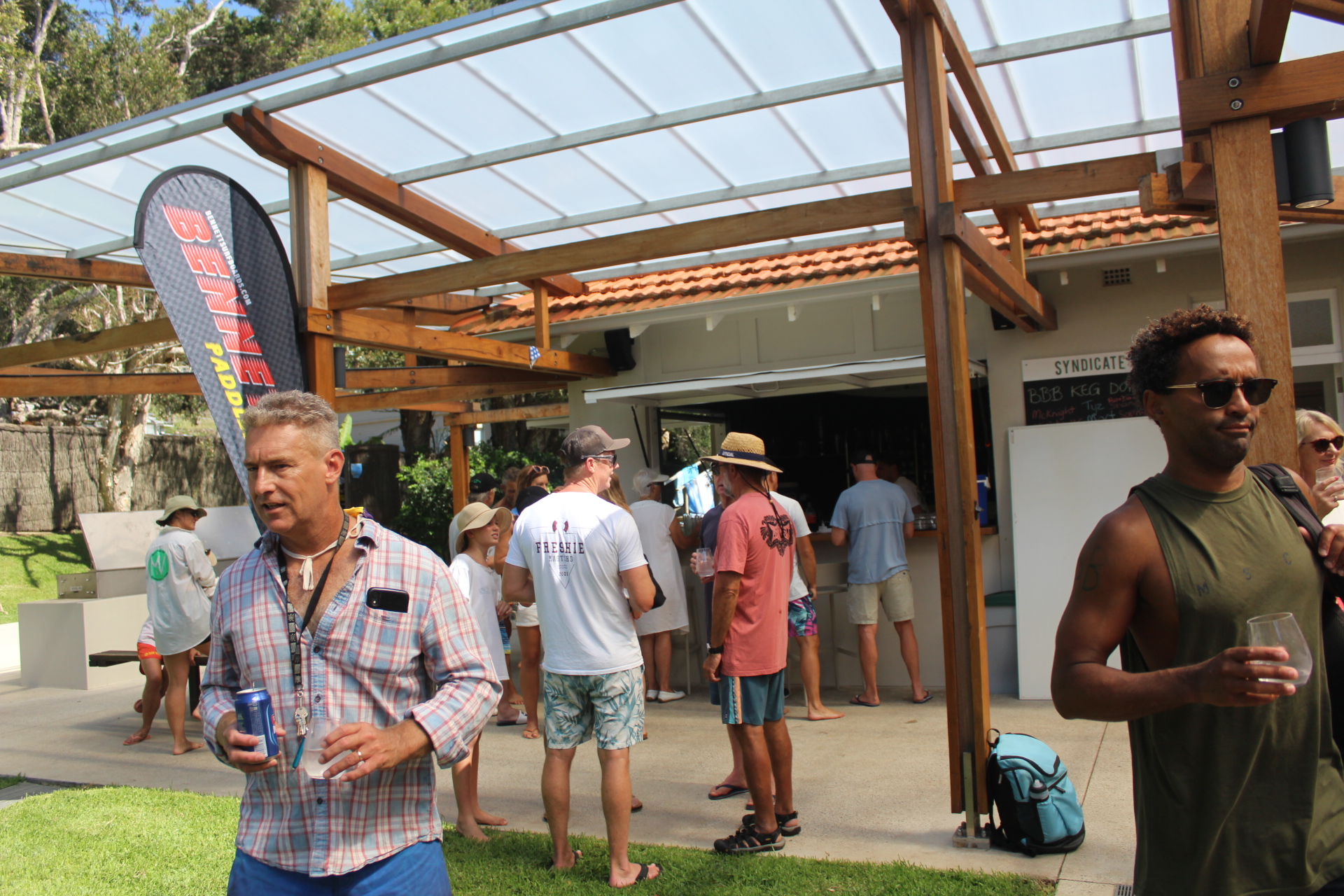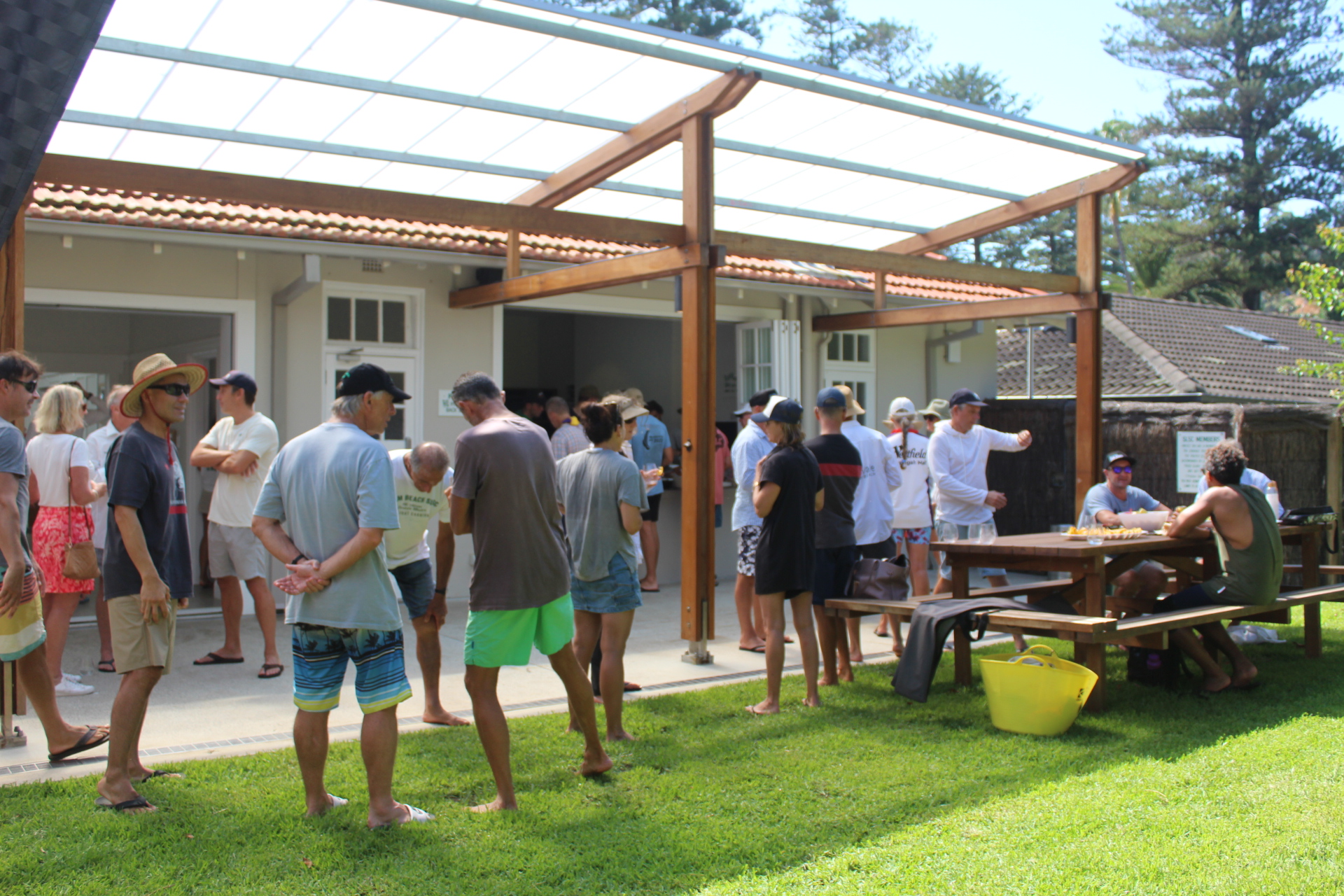 The Most Important Carnival On The Calendar Each Season
Gordon Lang then asked Pittwater MP Rob Stokes to speak after the lunch.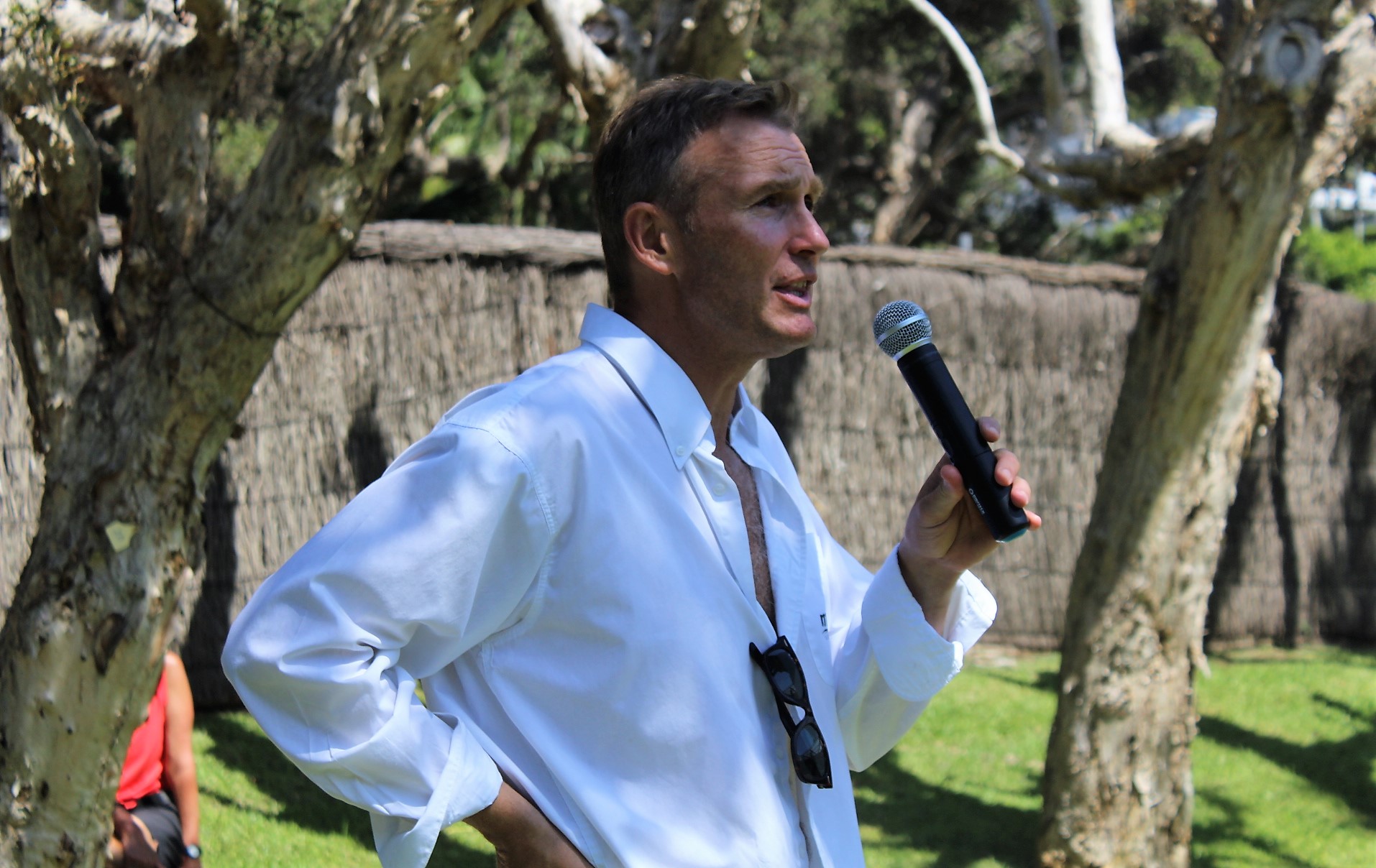 The Hon. Rob Stokes, Member for Pittwater, Minister for Infrastructure, the Minister for Cities, and the Minister for Active Transport
Mr. Stokes said;
''I would like to thank the Palm Beach SLSC on behalf of all competitors for this great carnival today and for sharing this clubhouse with us. Thank you to Gordon Lang for all his work in putting together today's event for us.
Now that I'm retiring I think I can say that I find this the best carnival on the calendar each Season as it underlines the importance of this surf club and why all of us are here today.
This relates directly to Adrian Herbert Curlewis and Douglas Marks.
Lieutenant Colonel Douglas Marks DSO, MC was one of the 300 thousand Australians who served in World War I, of whom 60 thousand were killed. He commenced his service in 1914 and survived, despite injures, throughout that conflict. When you take away the numbers of office staff and nursing staff that were not in the direct line of fire, as he was, the survival odds were negligible.
Douglas Marks embarked for Egypt in 1914. He landed on the second day of Gallipoli serving on the frontline trenches at Quinn's Post. He remained there until the evacuation in December and then went into France and the Western Front. Here he served in some of the most horrendous battles of that conflict, at Pozieres and Bullecourt, in the battles around Ypres in Flanders in 1917 and Messines, Polygon Wood and Passchendaele. He was wounded several times but fought on until the withdrawal of his Battalion in 1918.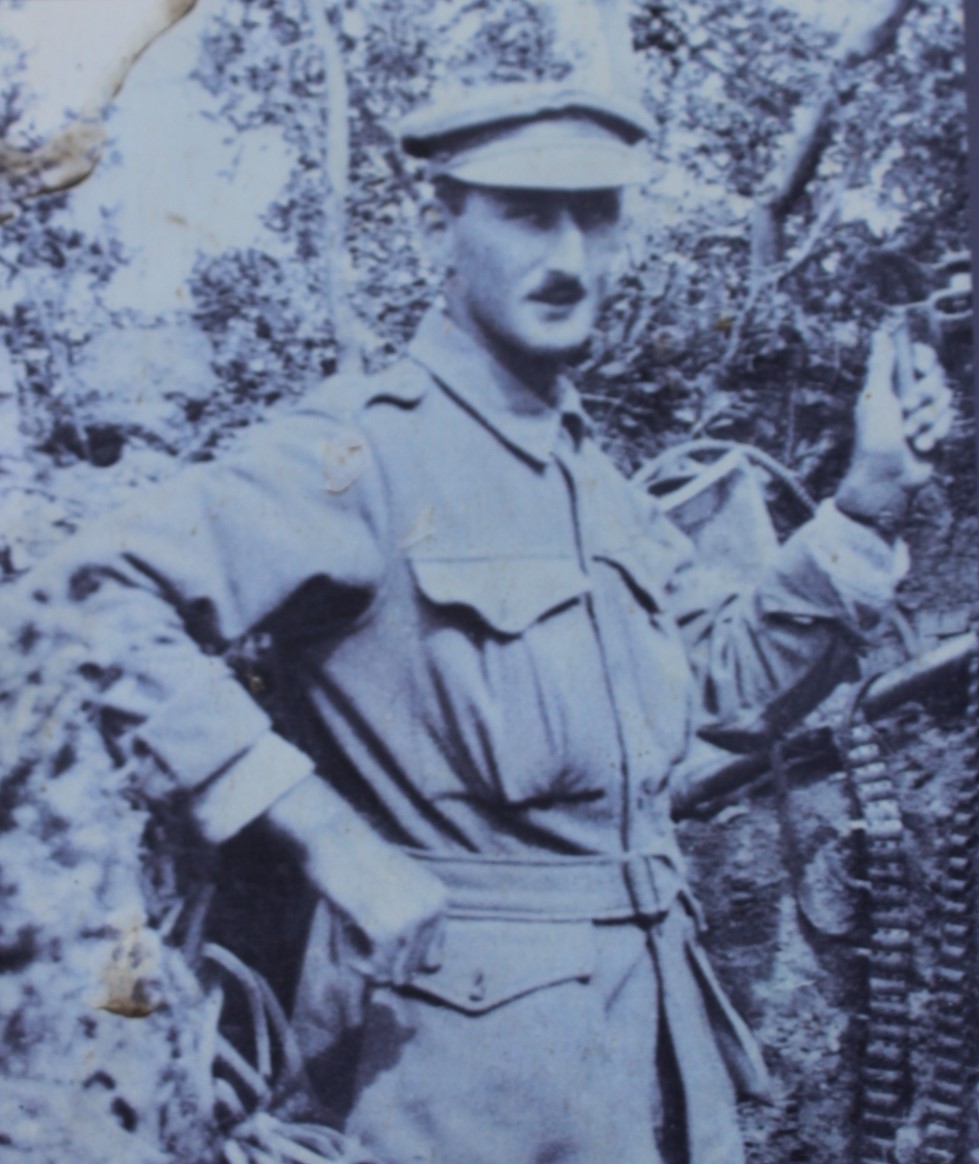 Douglas Marks at Cheshire Ridge, Gallipoli, 1915
He was awarded a Distinguished Service Order and a Military Cross. Known as the 'Boy Colonel' he was the youngest battalion Commander in the AIF and highly regarded as a future leader.
On his return home he enrolled in Sydney University to finish a law degree and became engaged to Queenie. They came here on January 25th 1920 with members of the family to picnic. On that day he saw someone was in trouble and went out in the water to try and save them. Having survived all he went through during WWI he died here, trying to prevent someone else from drowning, serving still.
Adrian Curlewis saw it all, he was one of those on the beach that day and this event inspired him and those others here to start the Palm Beach SLSC.
Adrian Curlewis not only was one of the founders of this club, he went on the serve as President of SLSAA for forty years, became the sole Life Governor of that Association from 1974, and served in his Presidency of the International Council of Surf Life Saving from 1956 to 1973. He served as Convenor and Chairman of the International Convention on Life Saving Techniques, which led to the worldwide adoption of mouth to mouth resuscitation, and also fulfilled hands on roles as chairman (1949-71) of the New South Wales National Fitness Council, and as the founder (1956) of the Outward Bound movement in New South Wales, and the man who was national co-ordinator (1962-73) of the Duke of Edinburgh's Award in Australia, and president (1968-84) of the Royal Humane Society of New South Wales, as well as being a District Court Judge (1948 to 1971).
So while we're honouring Adrian Curlewis through this carnival and all he accomplished for the surf lifesaving movement and all we who are a part of that, we must in turn remember Douglas Marks and his sacrifice on this beach is what inspired Adrian Curlewis to a lifetime of service. That, to me, is why this is the most important and best carnival each year and what is inherent in the soul of this club, and all our surf life saving clubs.''
Thank you.''
Winners this year were Mona Vale SLSC B for the Green Division and Manly LSC A for the Black Division.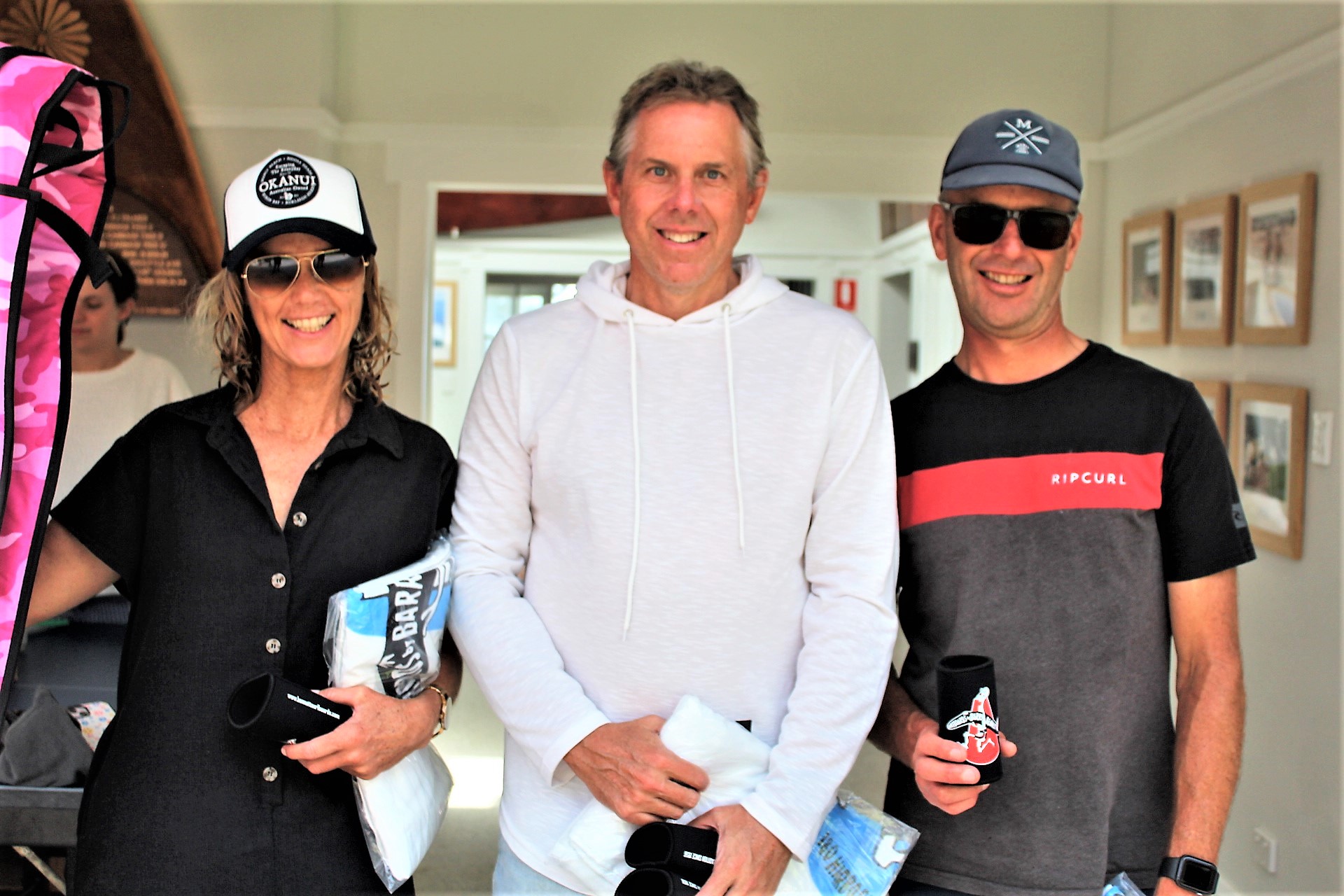 Manly LSC winners
Below run some photos from this year's Adrian Curlewis Carnival and a few insights into the wonderfully renewed Palm Beach SLSC Clubhouse.
Album for participants HERE.
NB: if you want a high-res copy please email us with number/s of image/s. Pittwater Online does not charge volunteers or volunteer organisations for photos. Email: pittwateronlinenews@bigpond.com

Mona Vale SLSC Team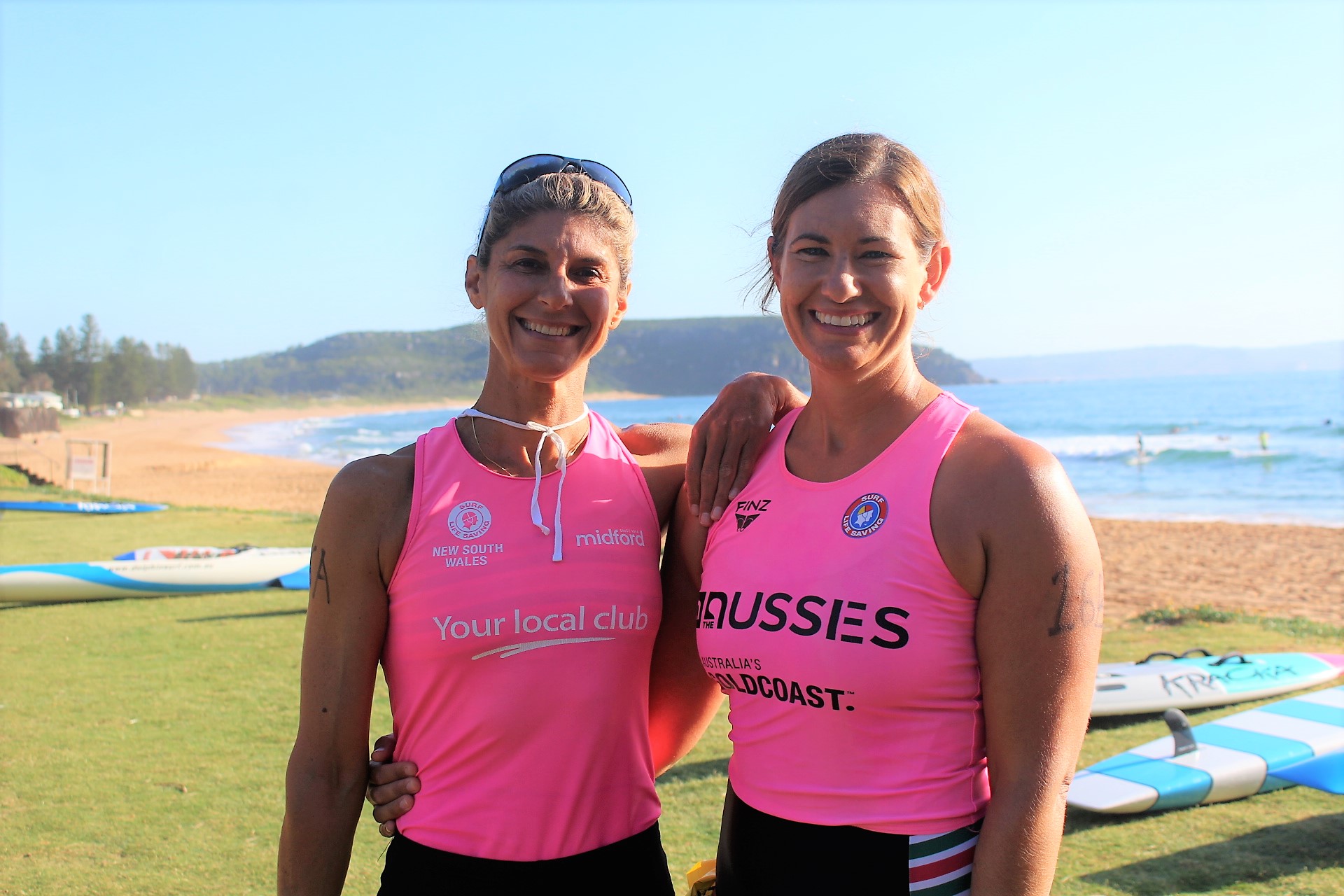 Avalon Beach SLSC girls Aisha Ferris and Julia Jones-Hughes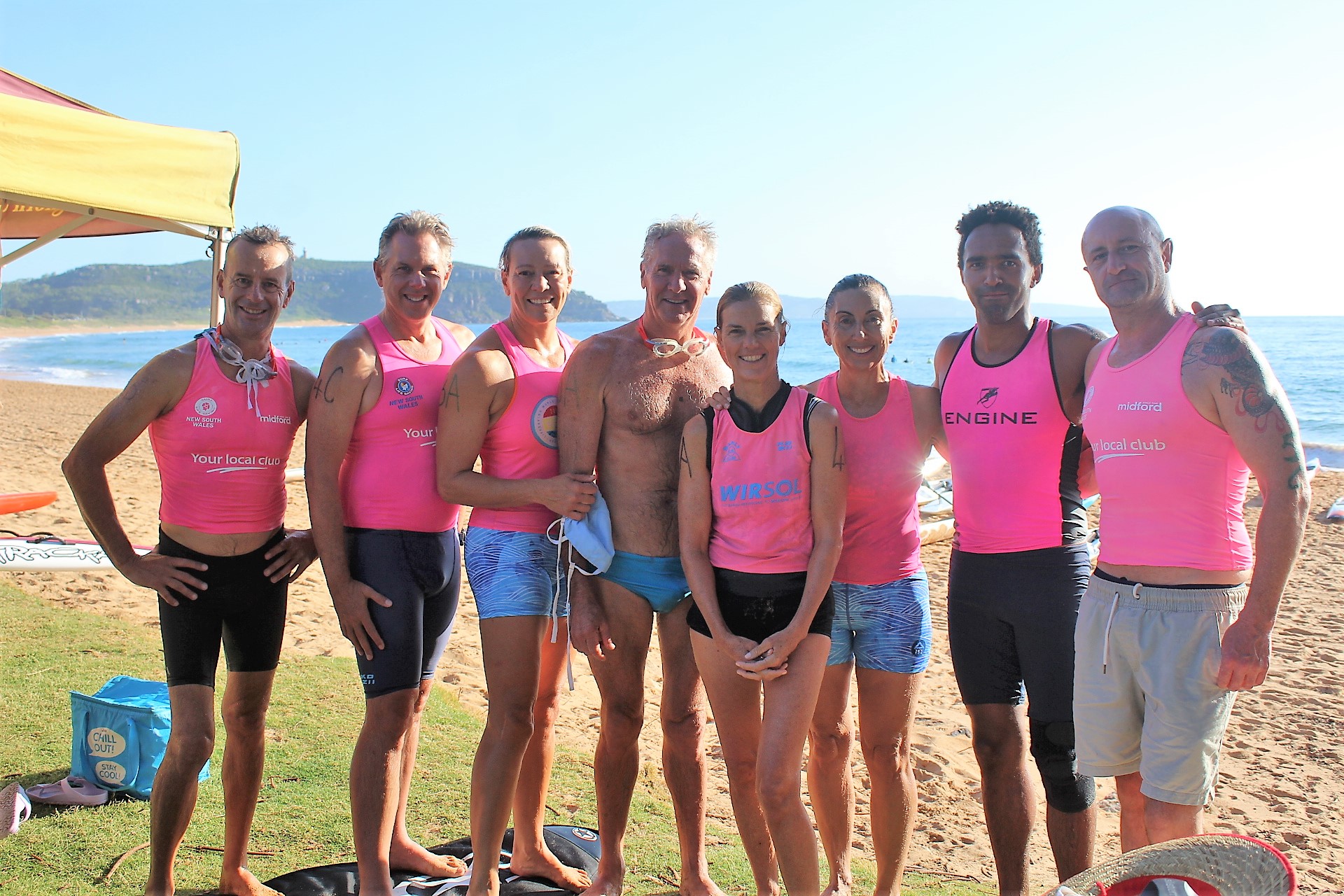 Manly L:SC Team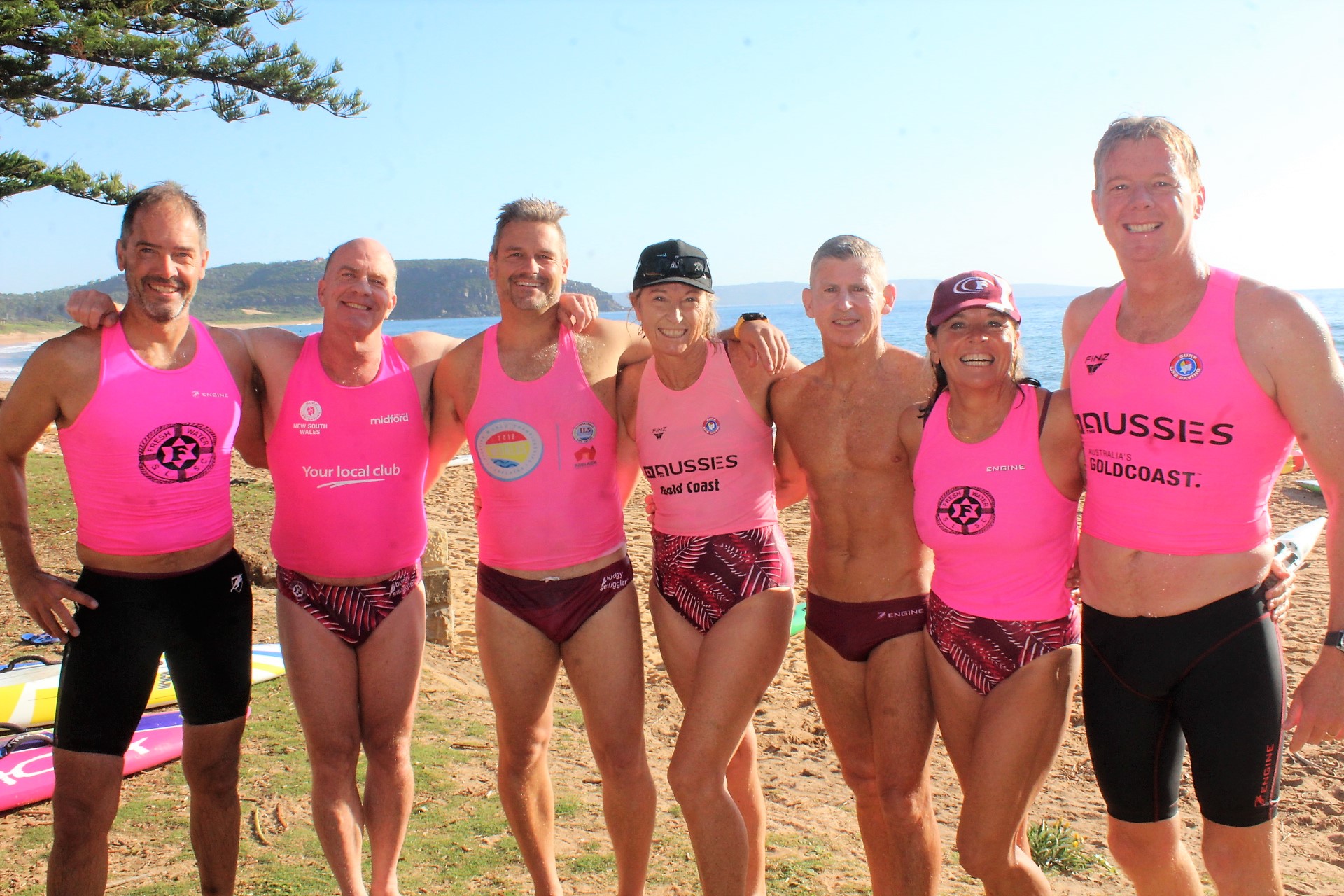 Freshwater SLSC Team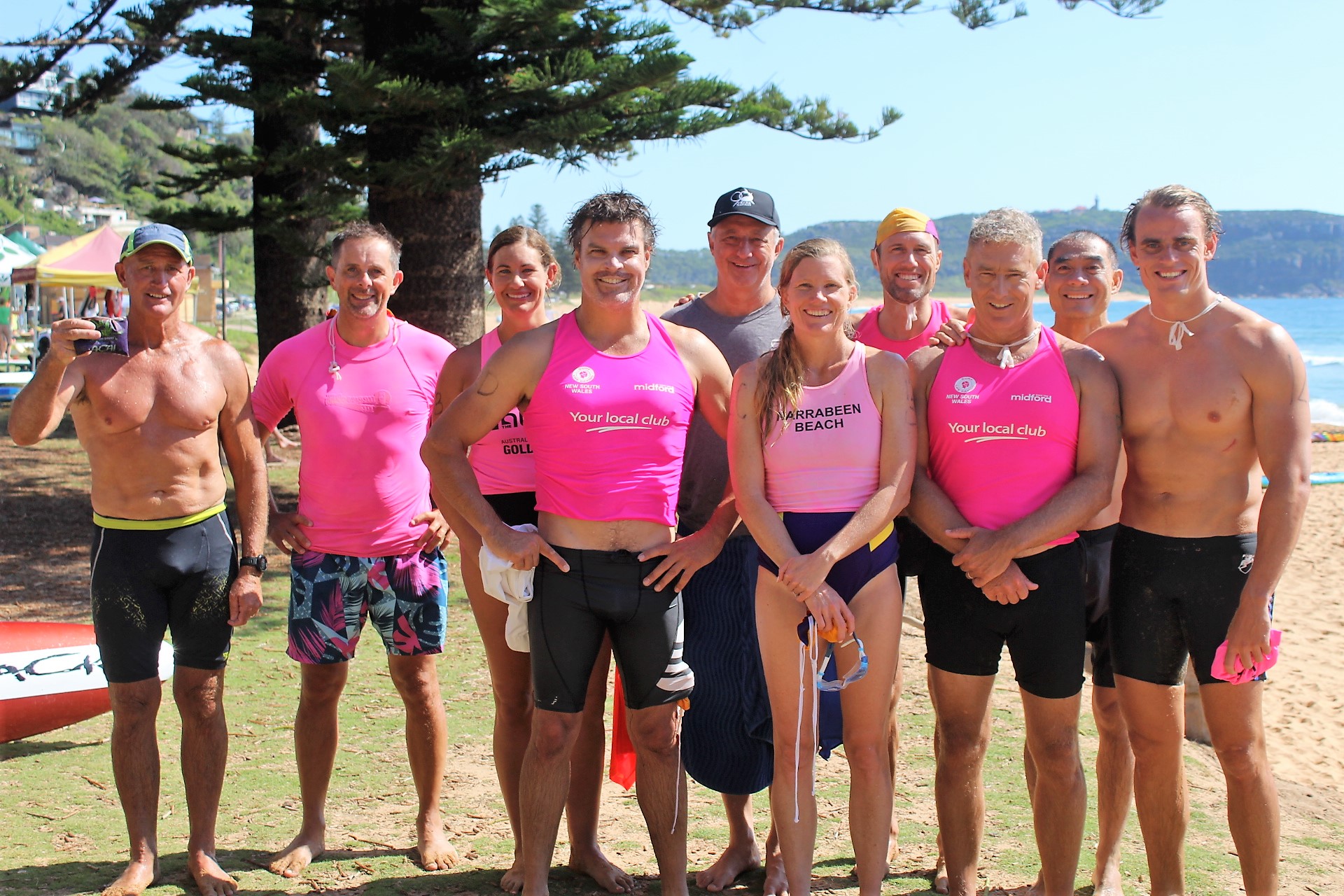 Narrabeen SLSC Team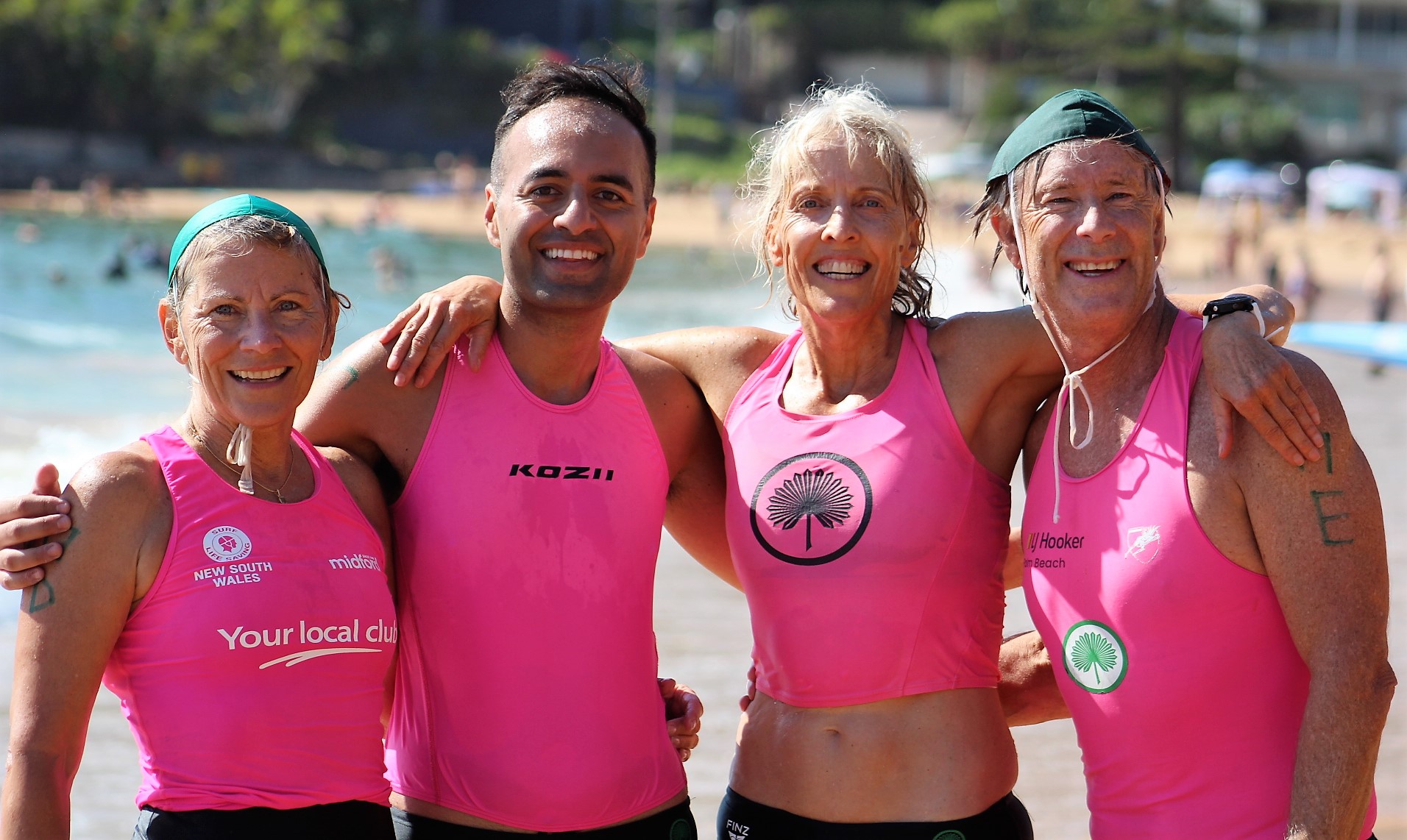 Palm Beach SLSC Team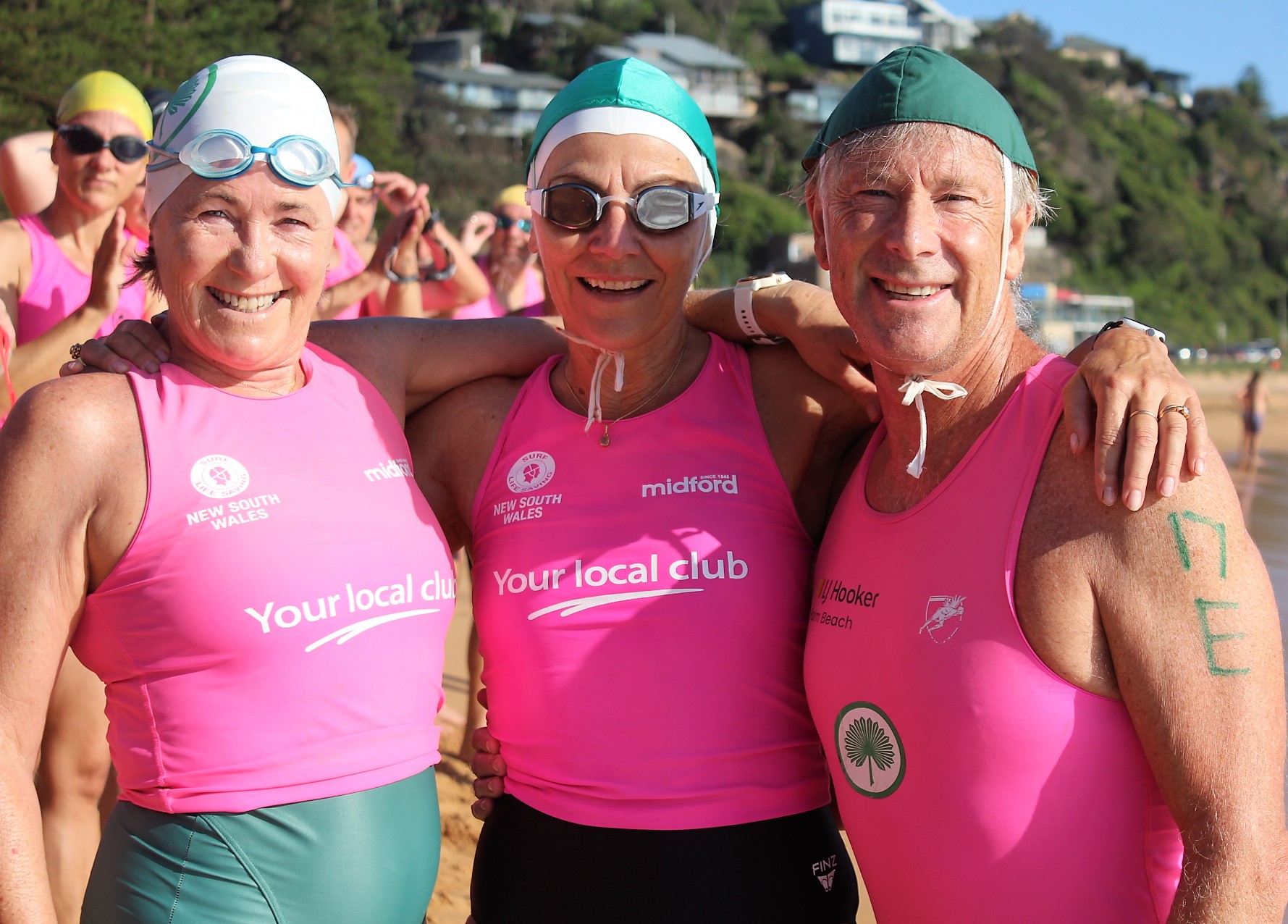 Palm Beach SLSC Team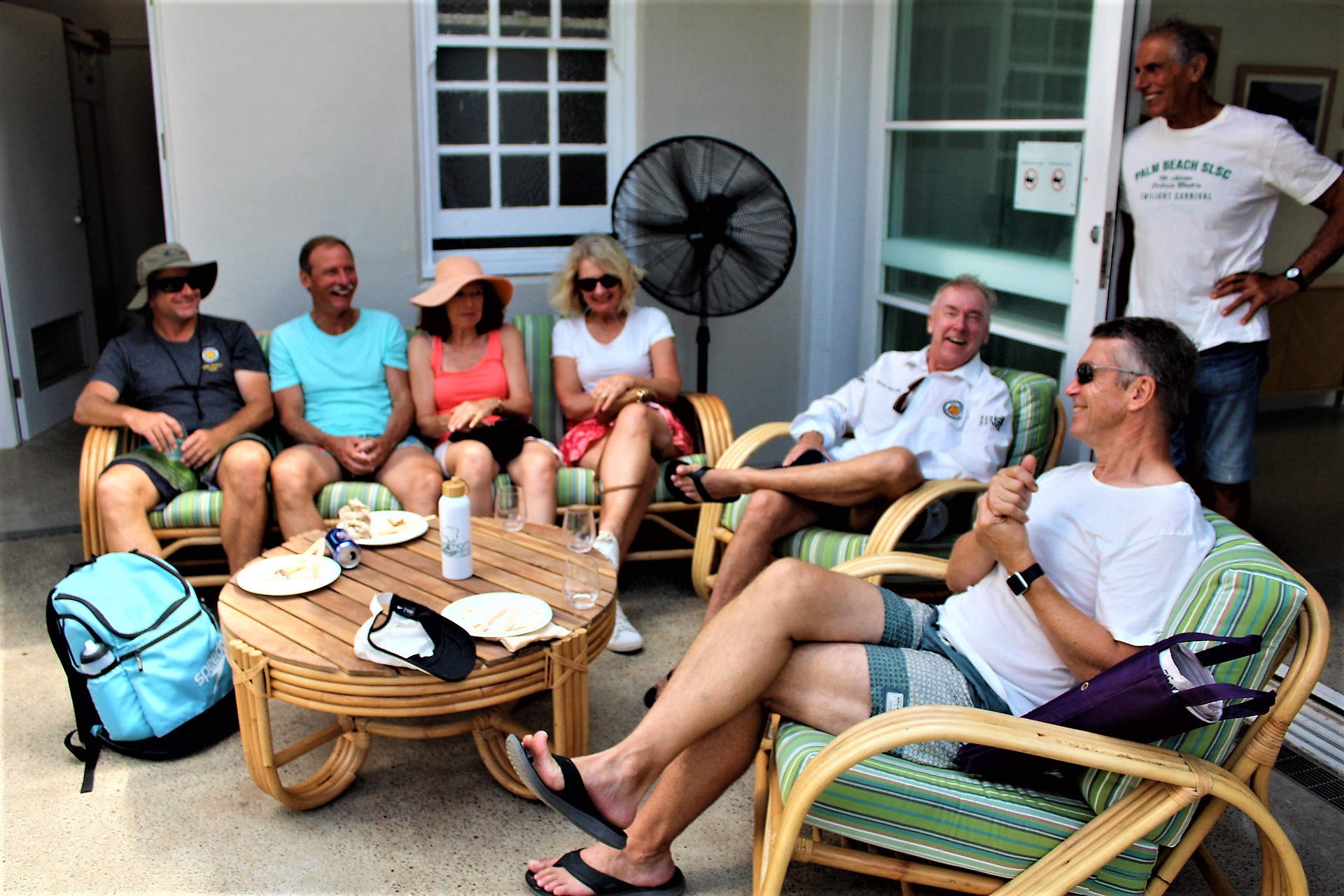 North Steyne SLSC Team - relaxing afterwards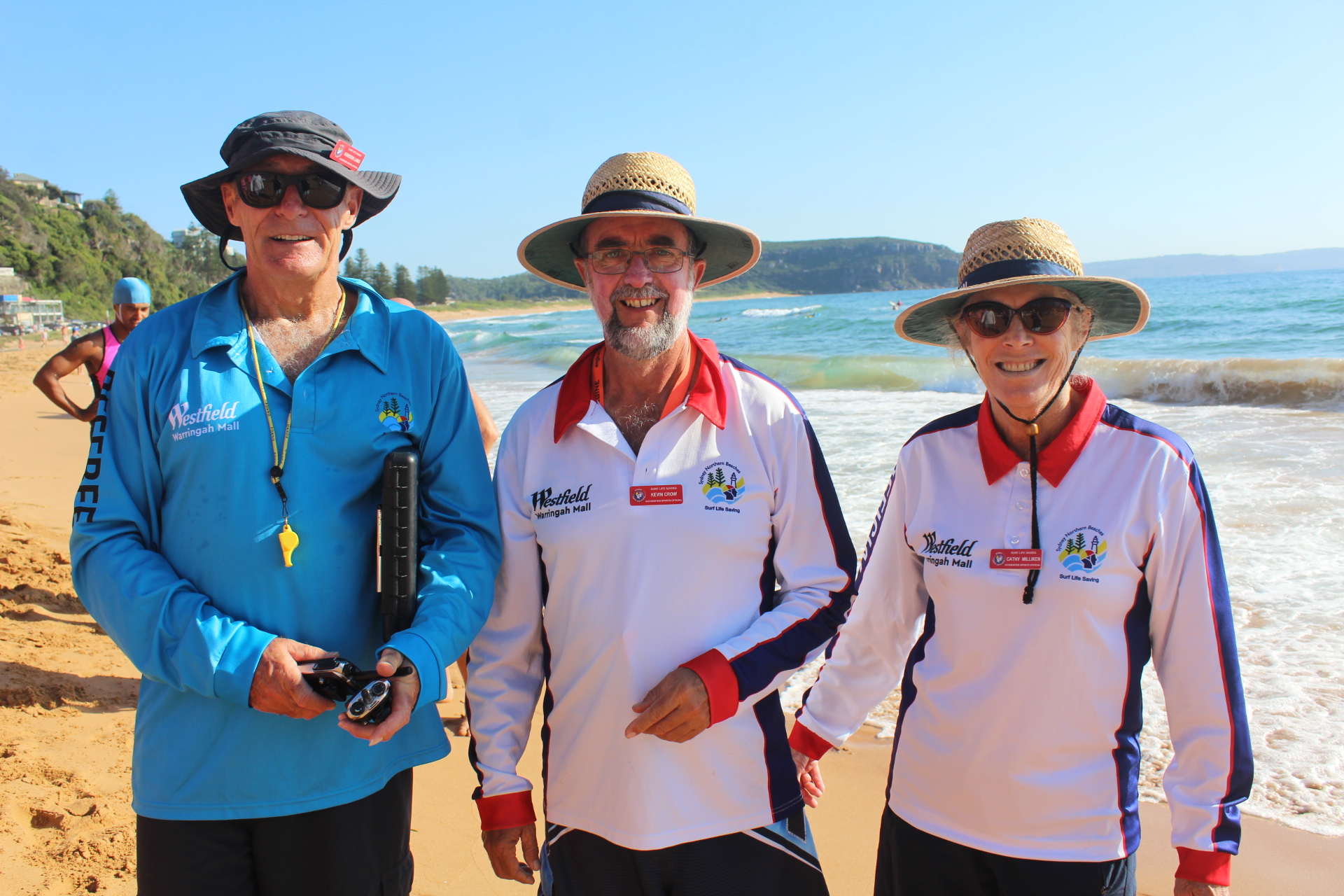 Gordon Lang with Officials Kevin Crow and Cathy Milliken - there were also PBSLSC members Nick Wood and Tony Way on an IRB out the back looking after competitors, while Dr. Peter Middleton and Karen Begg served as First Aid team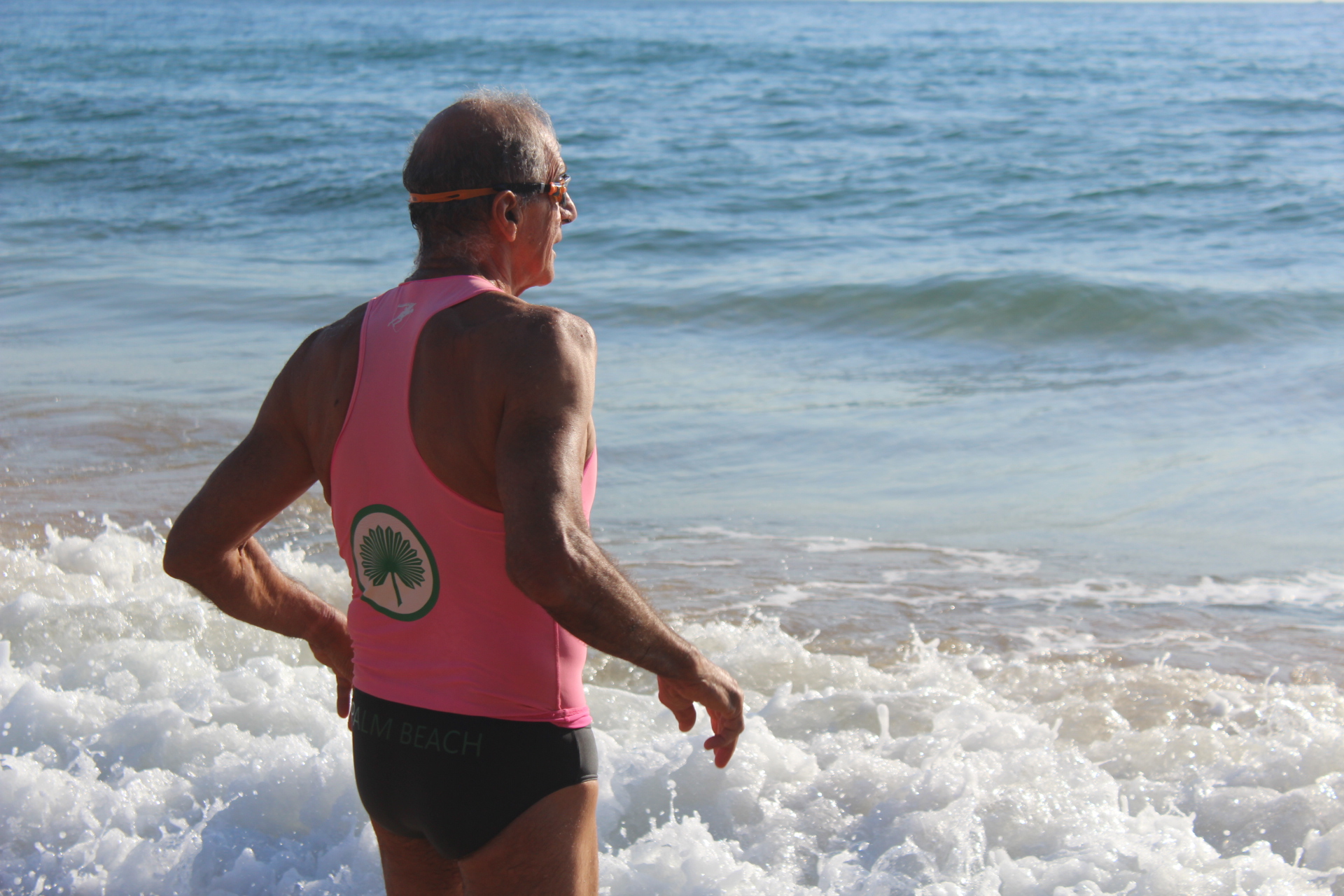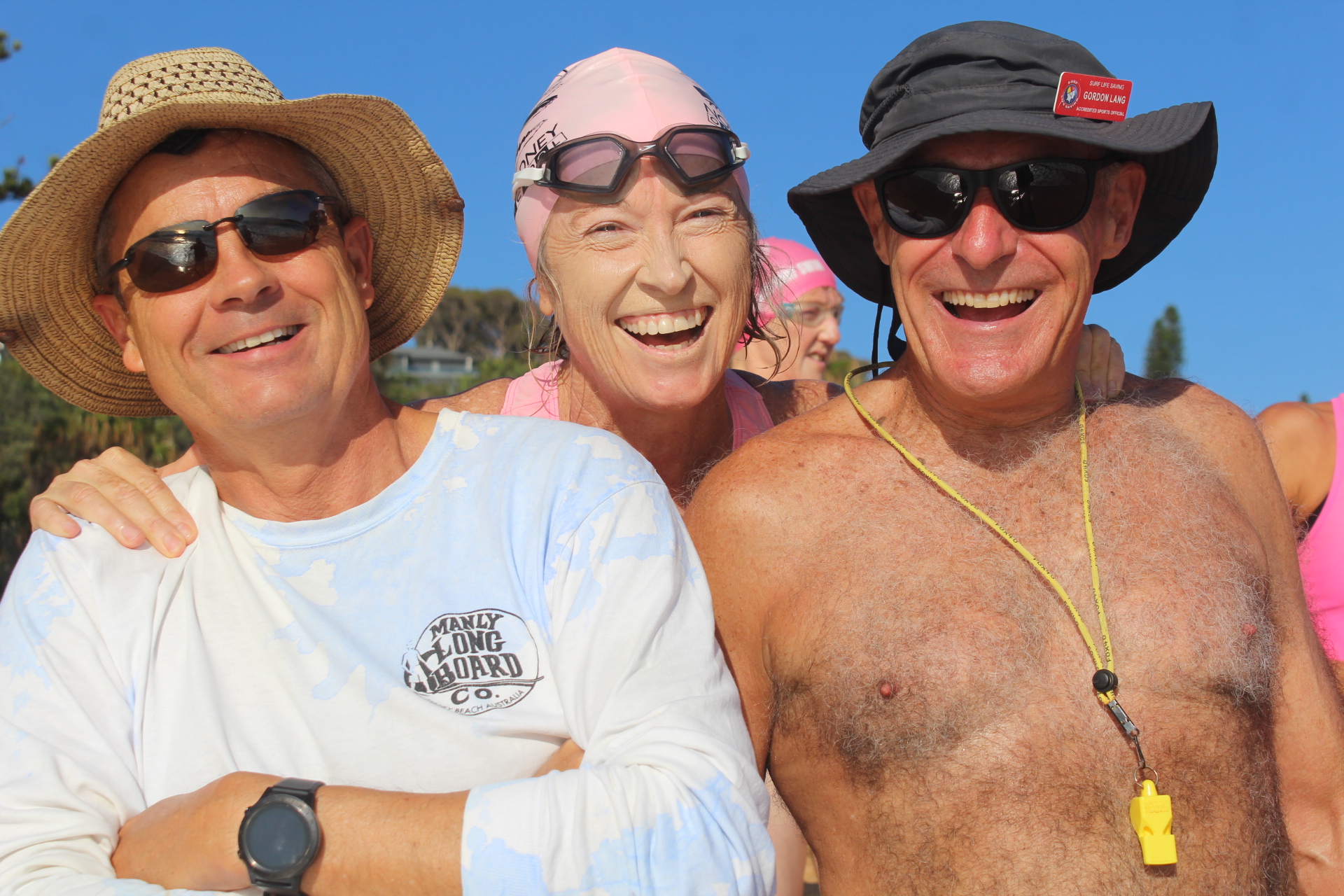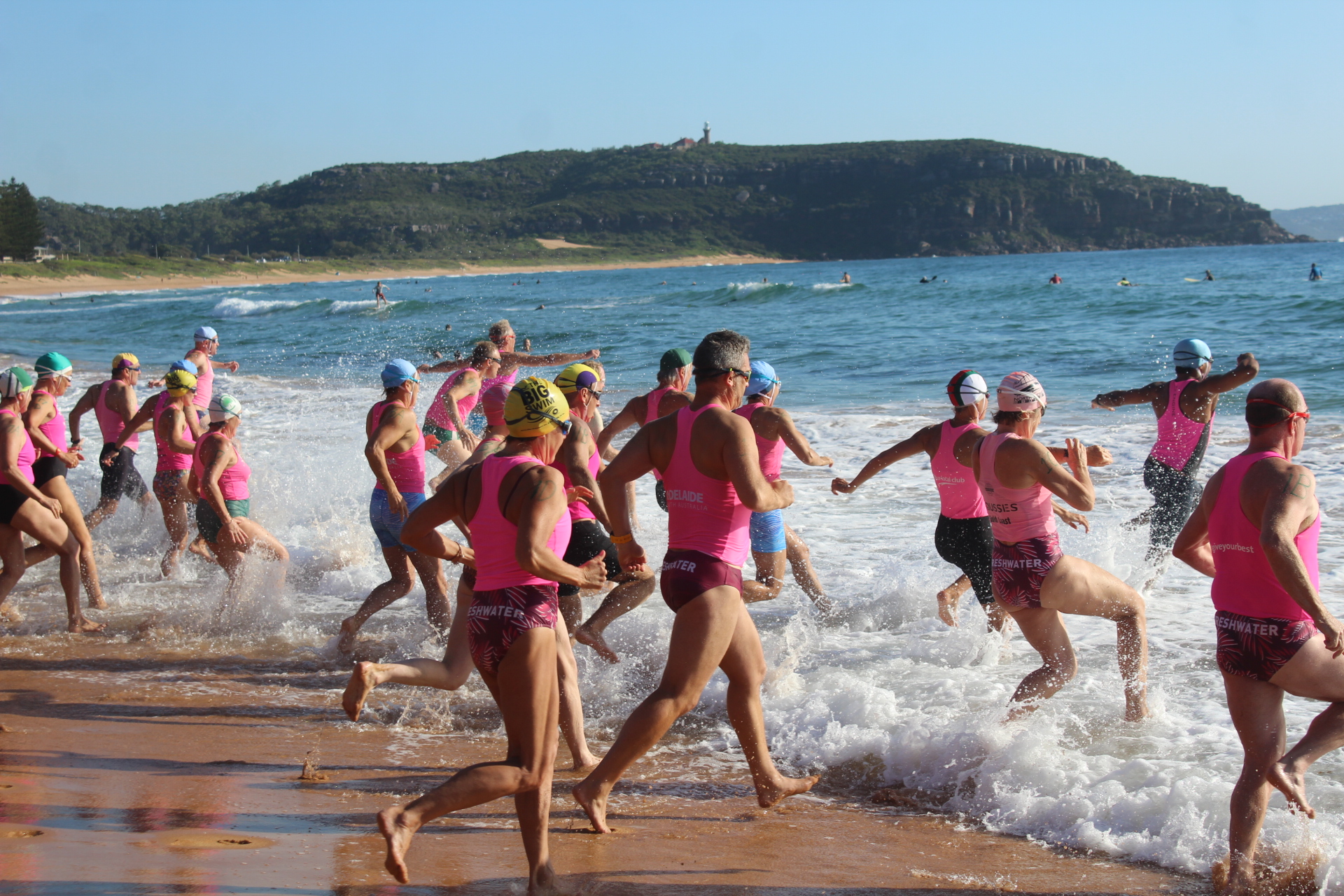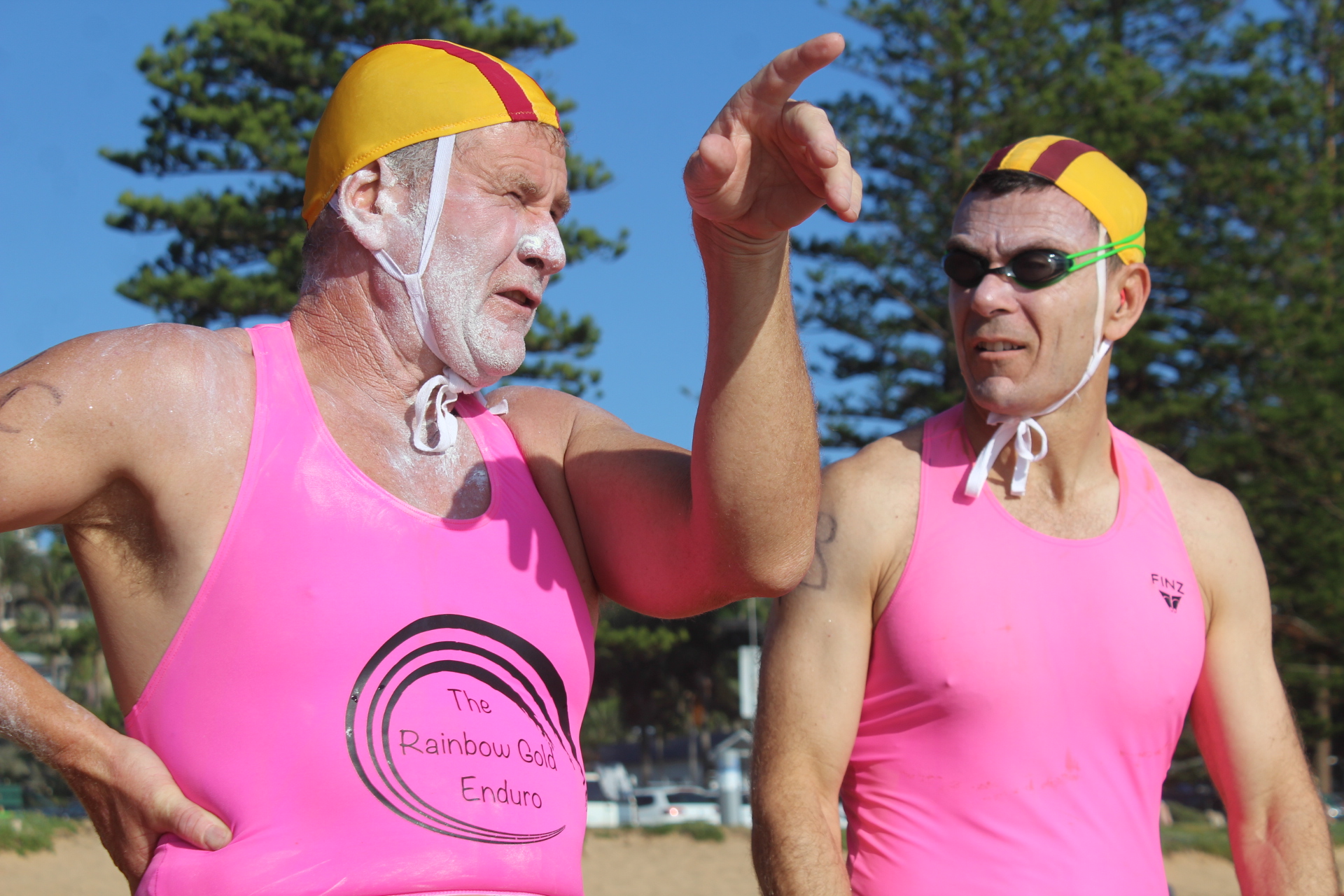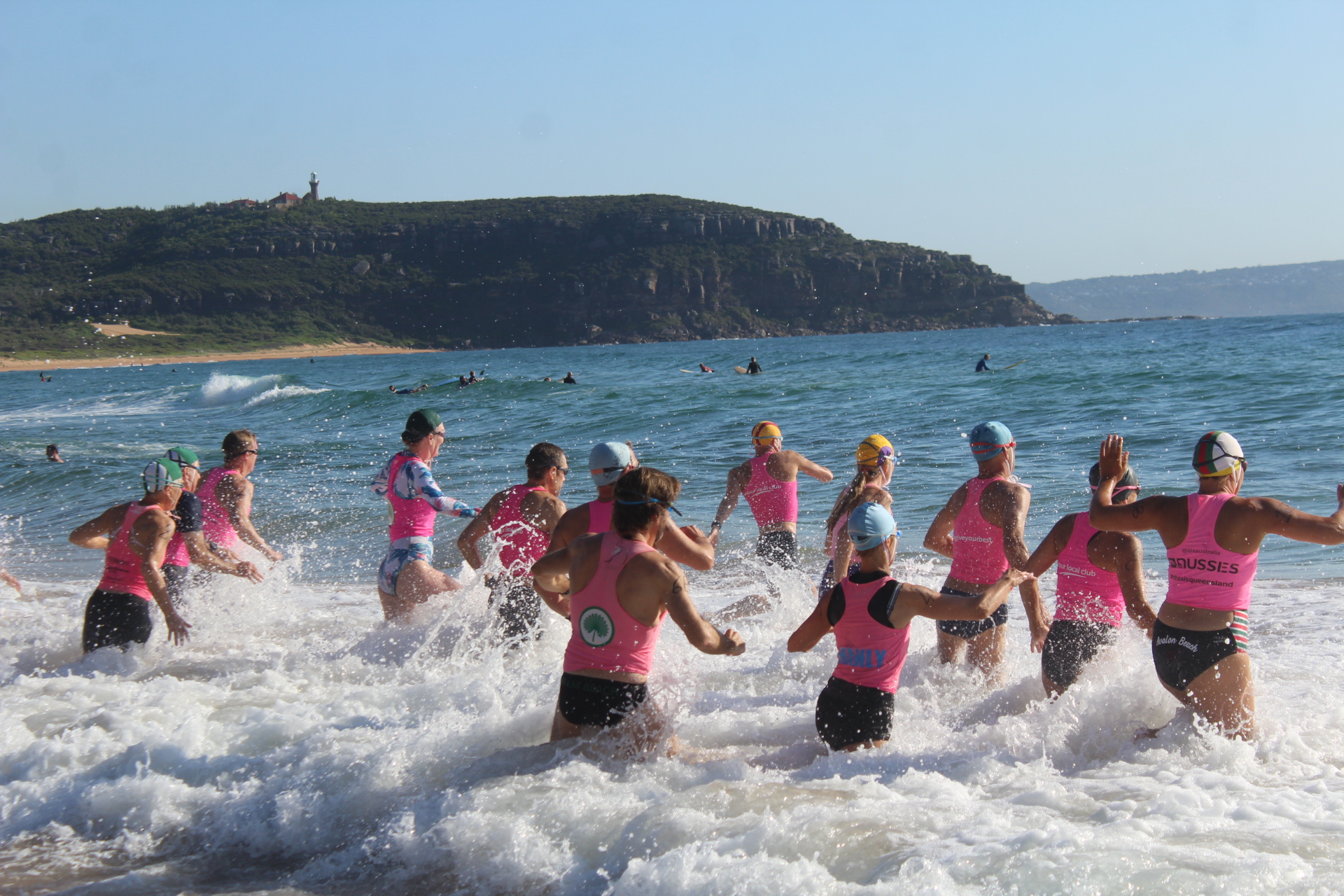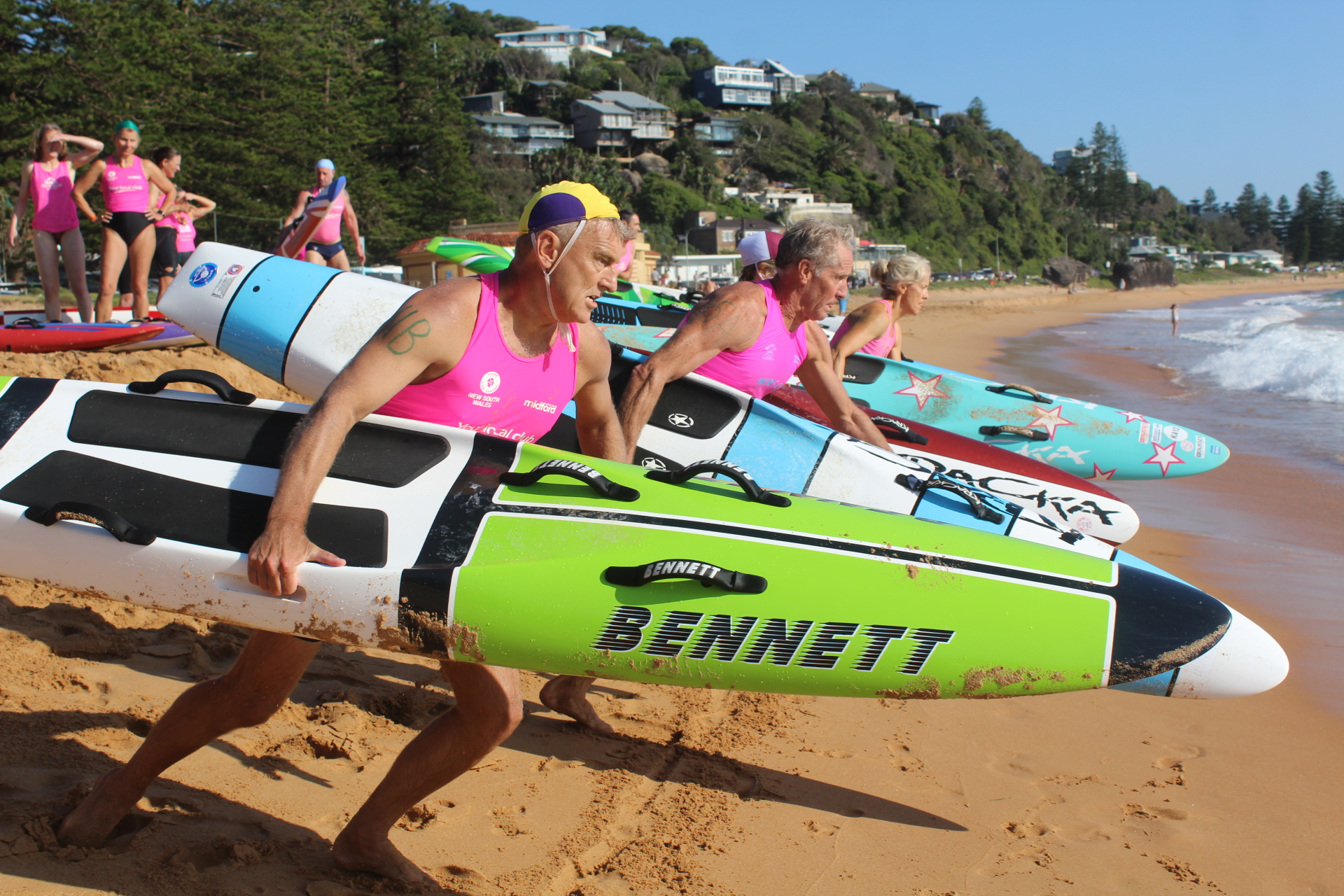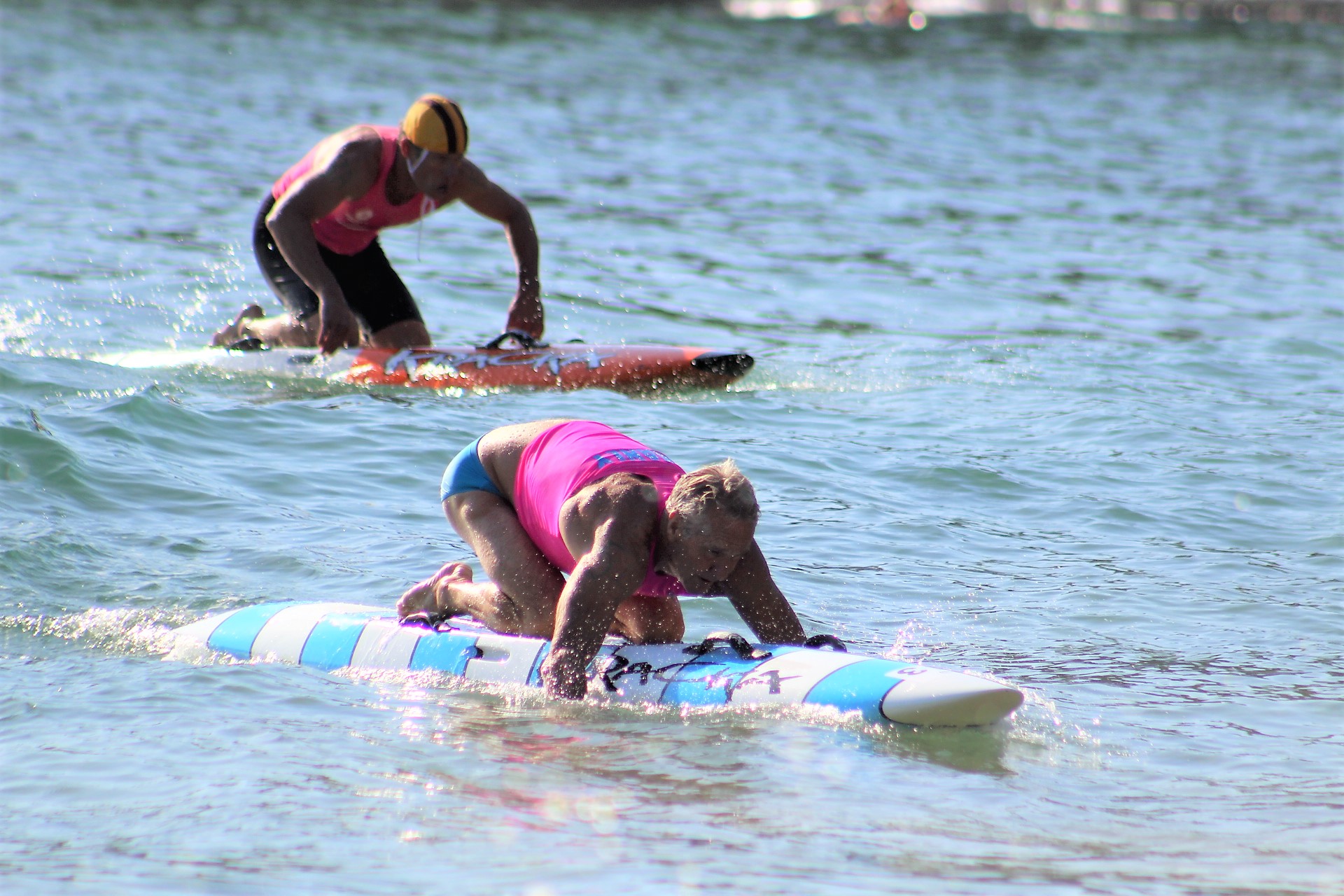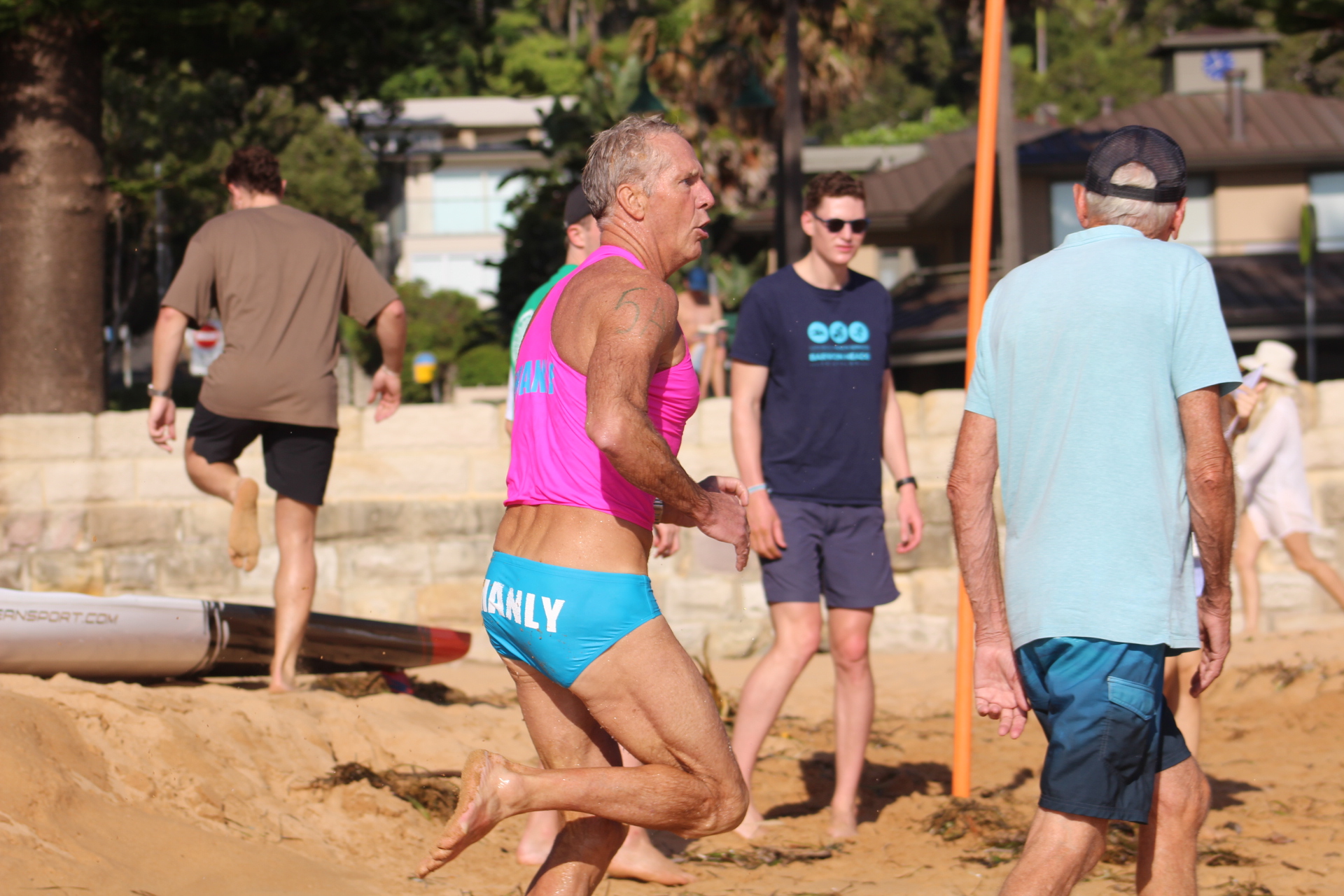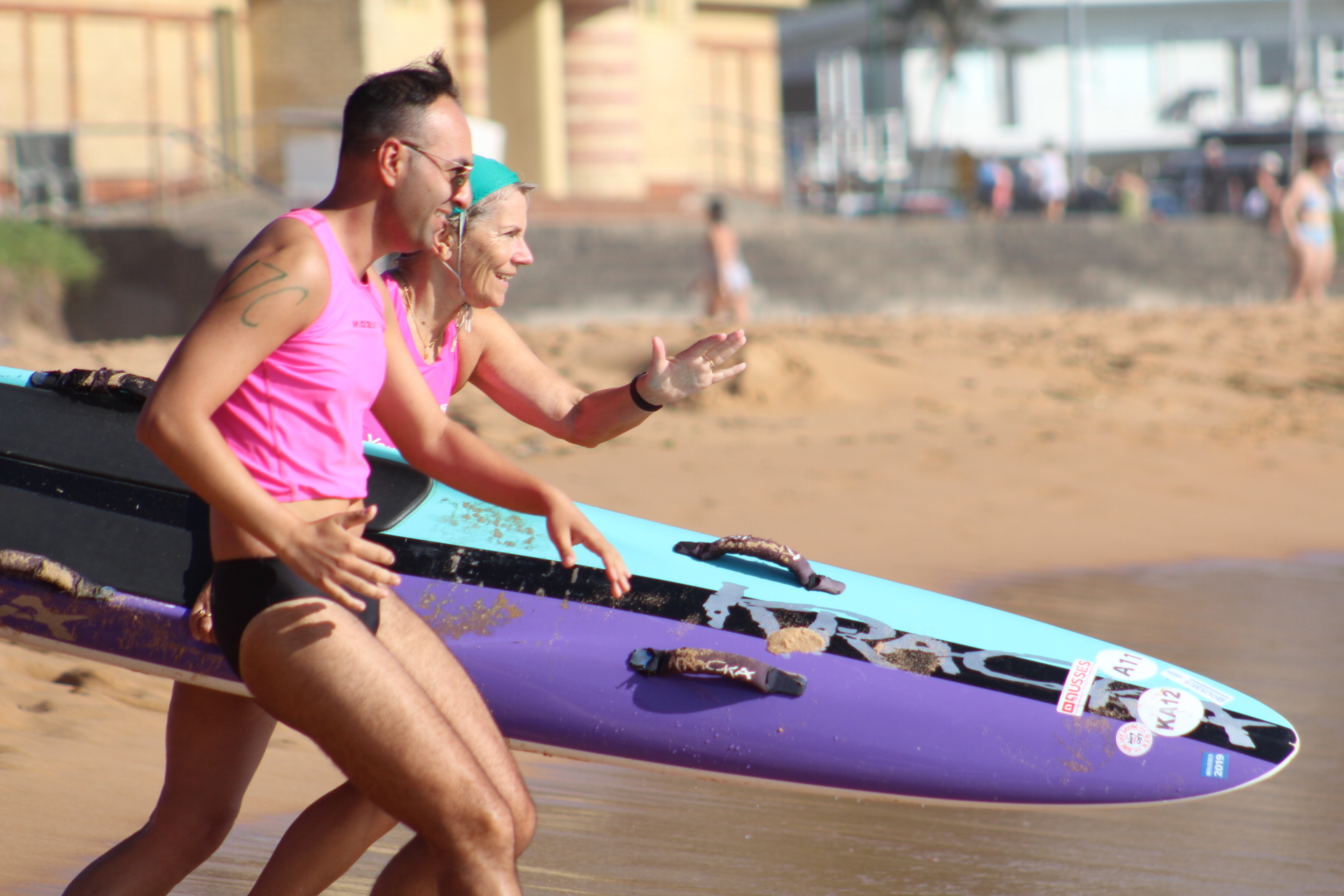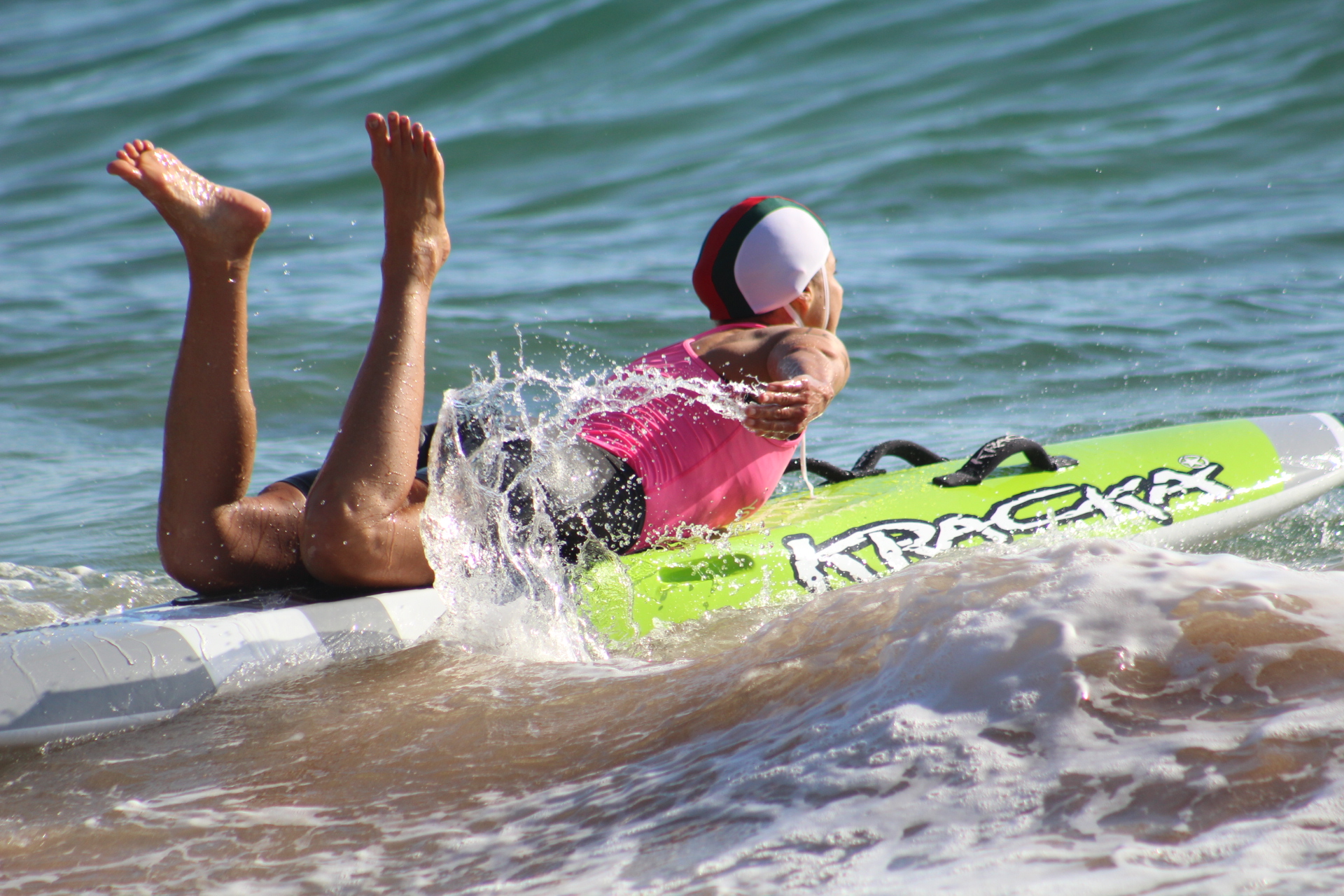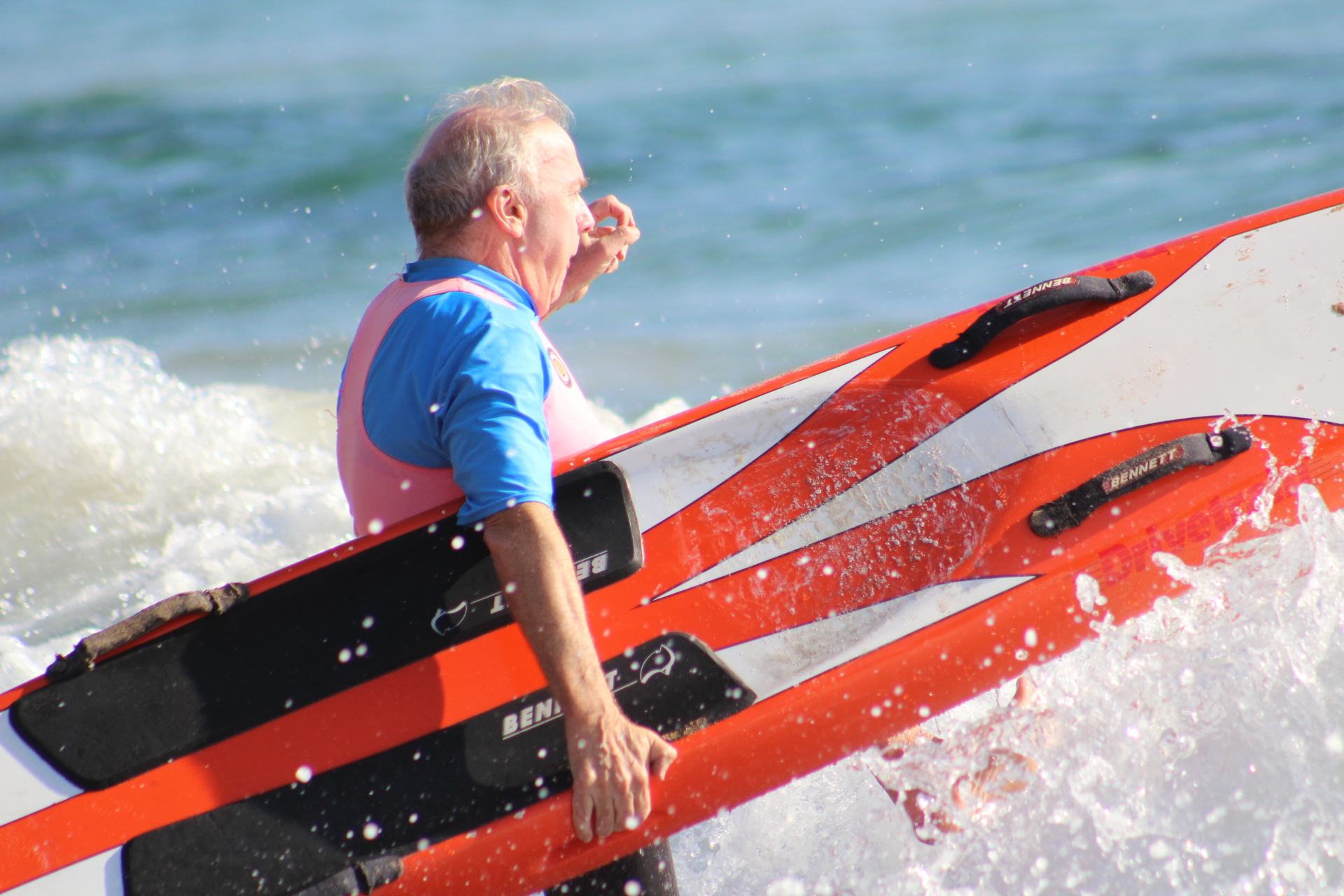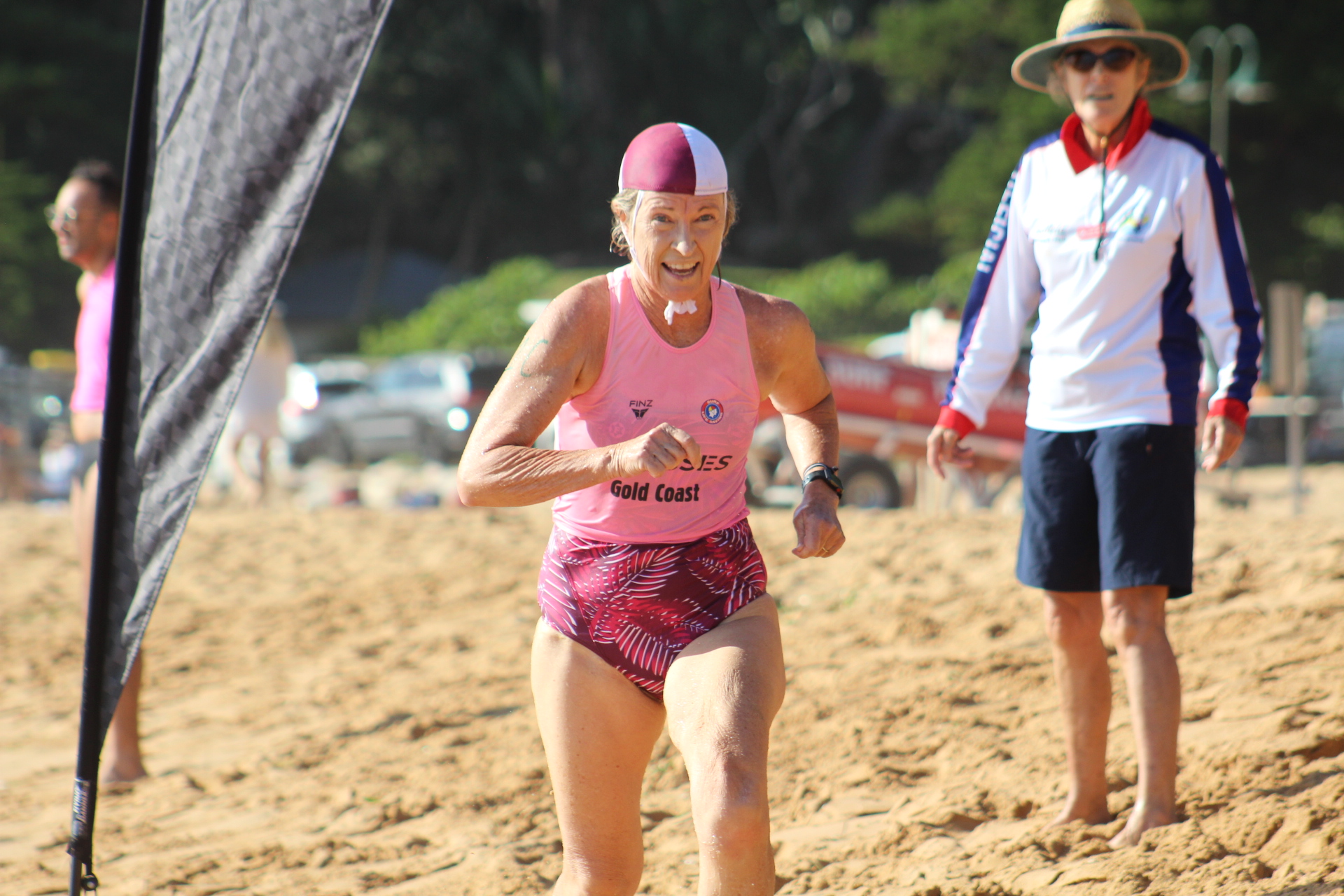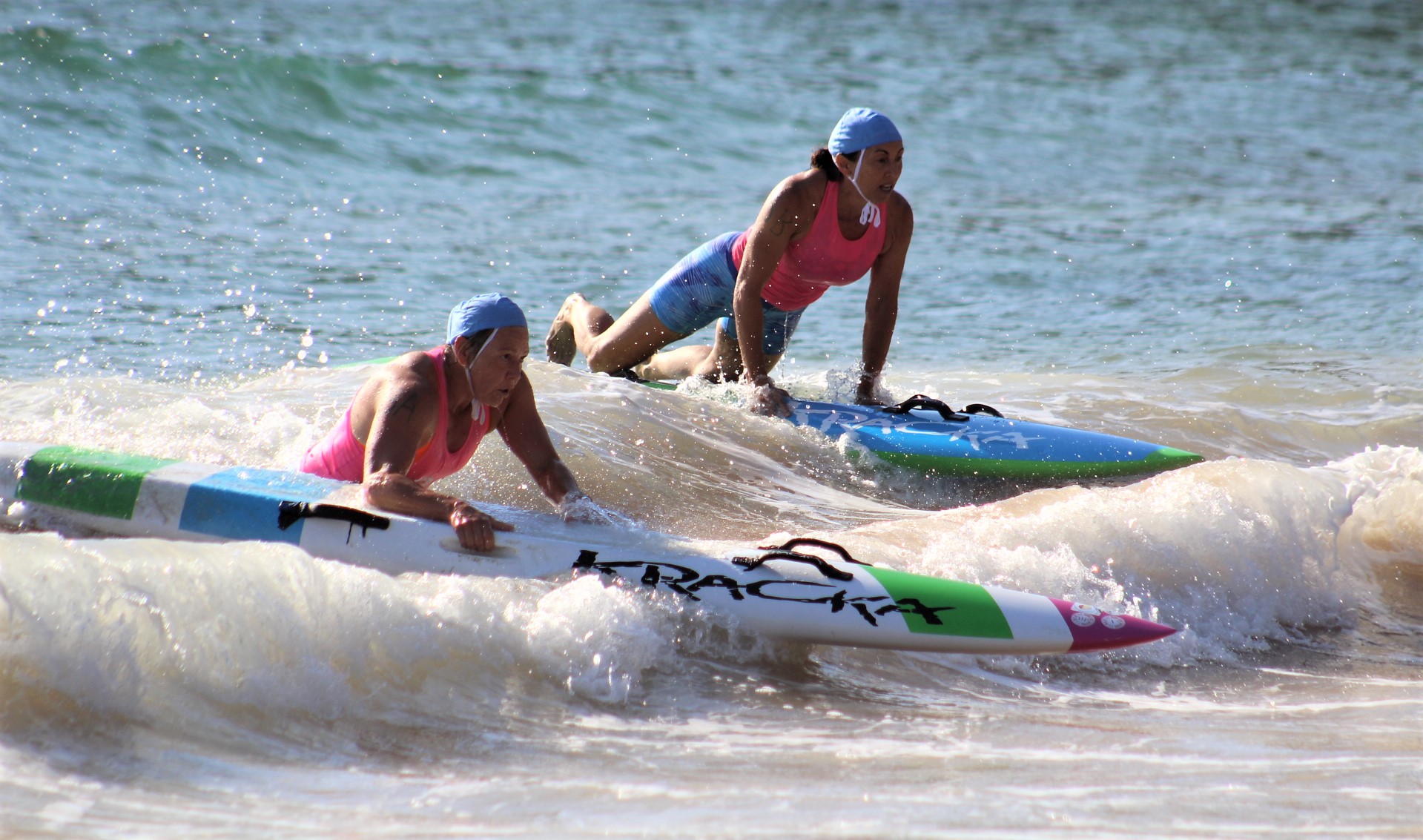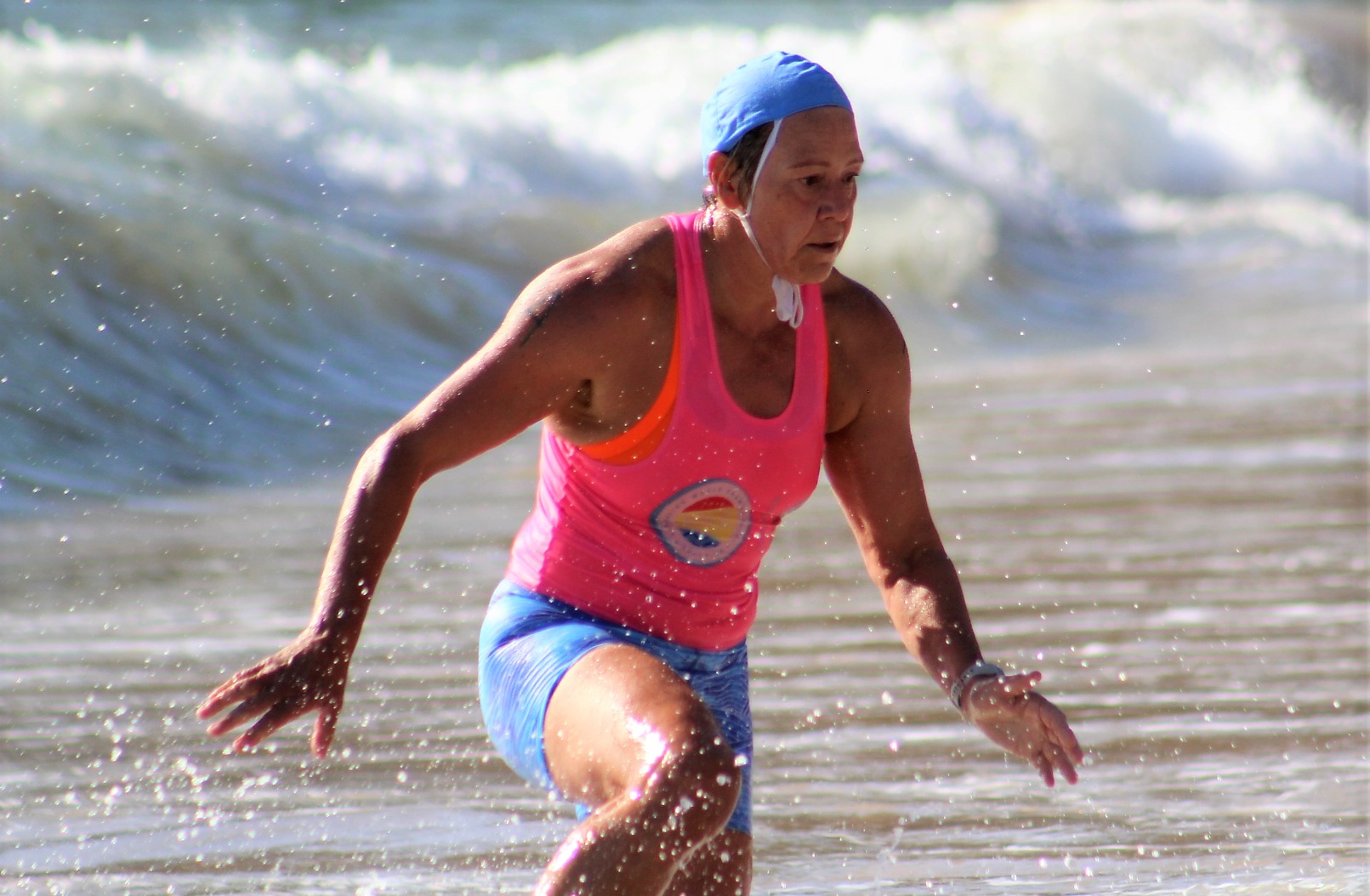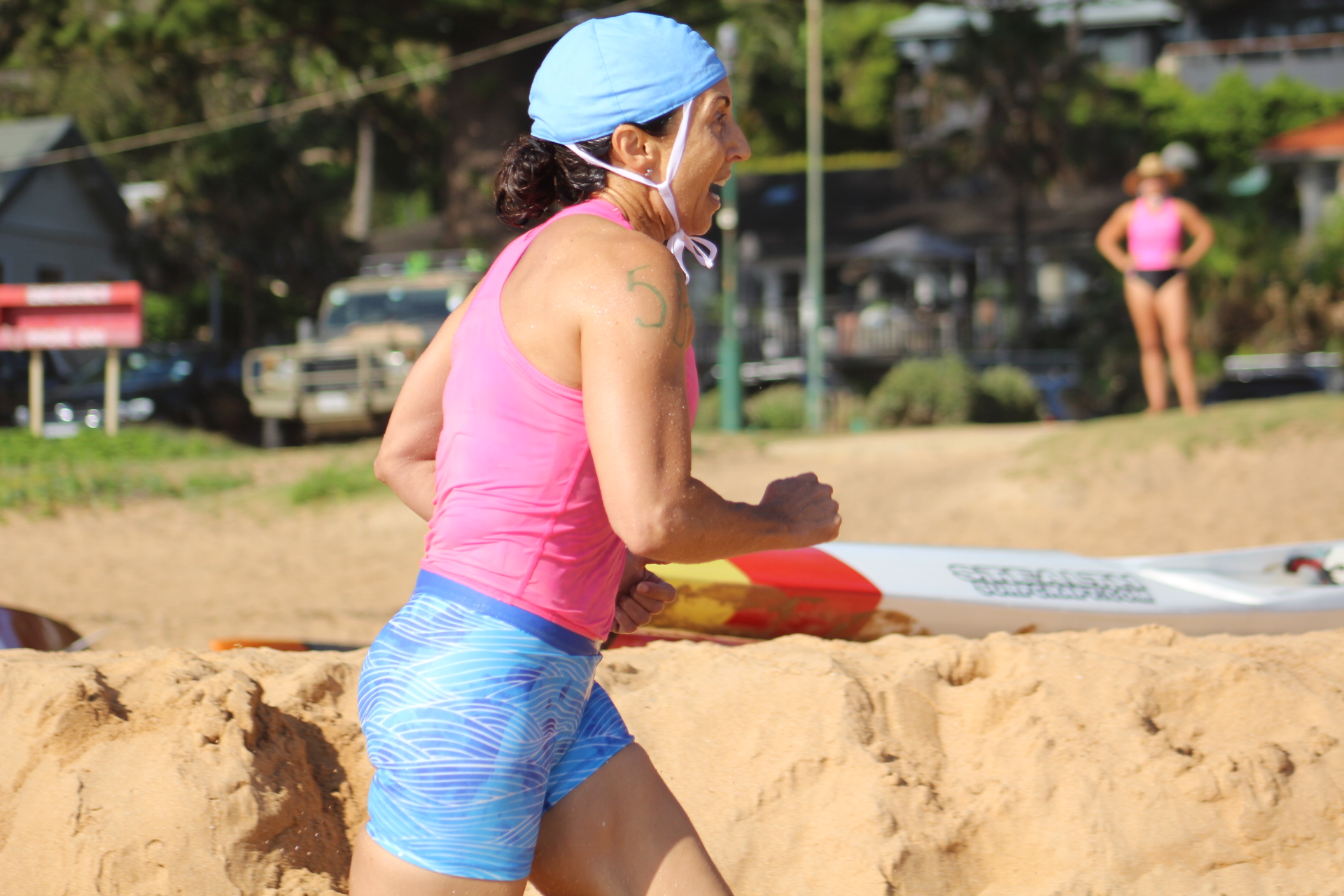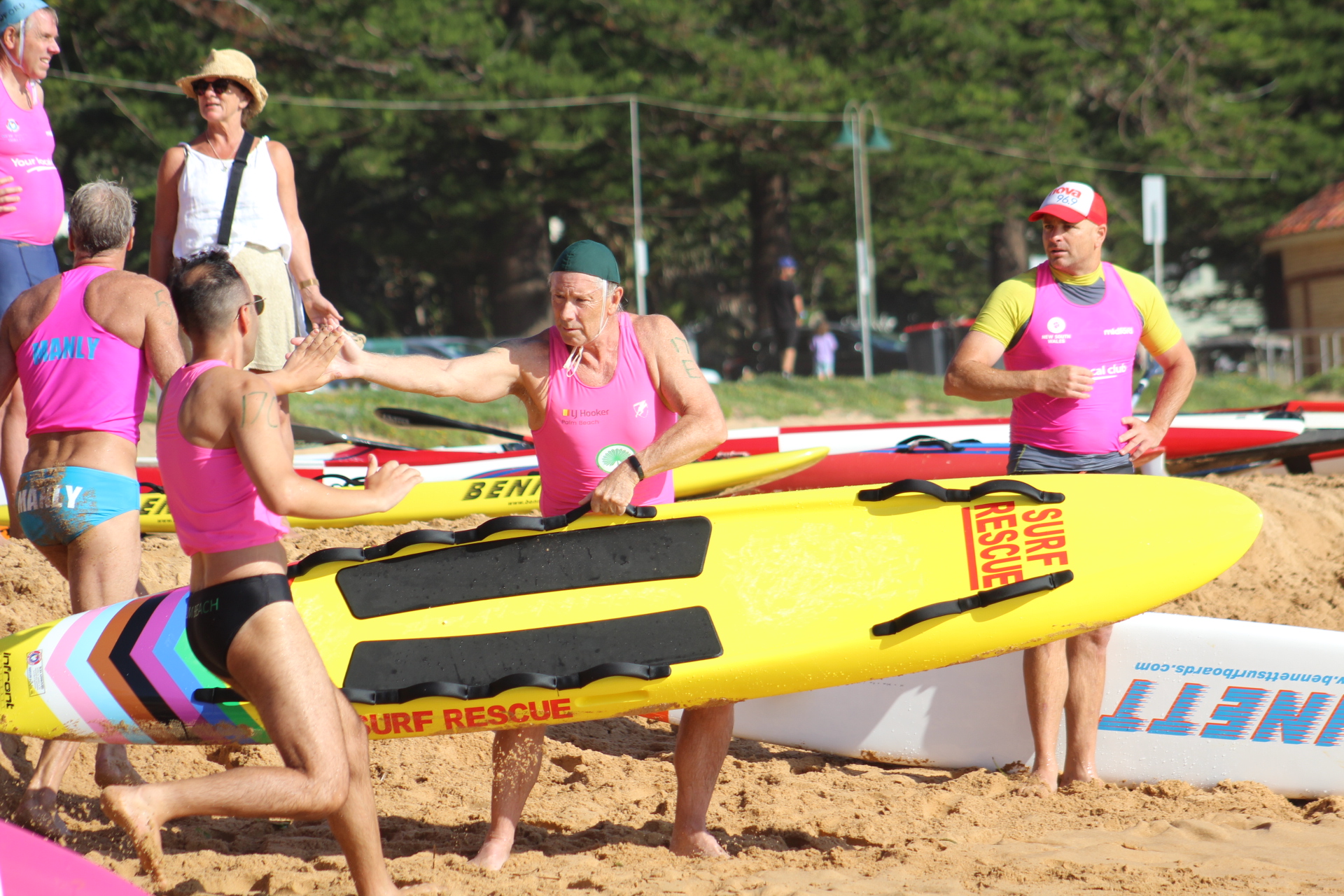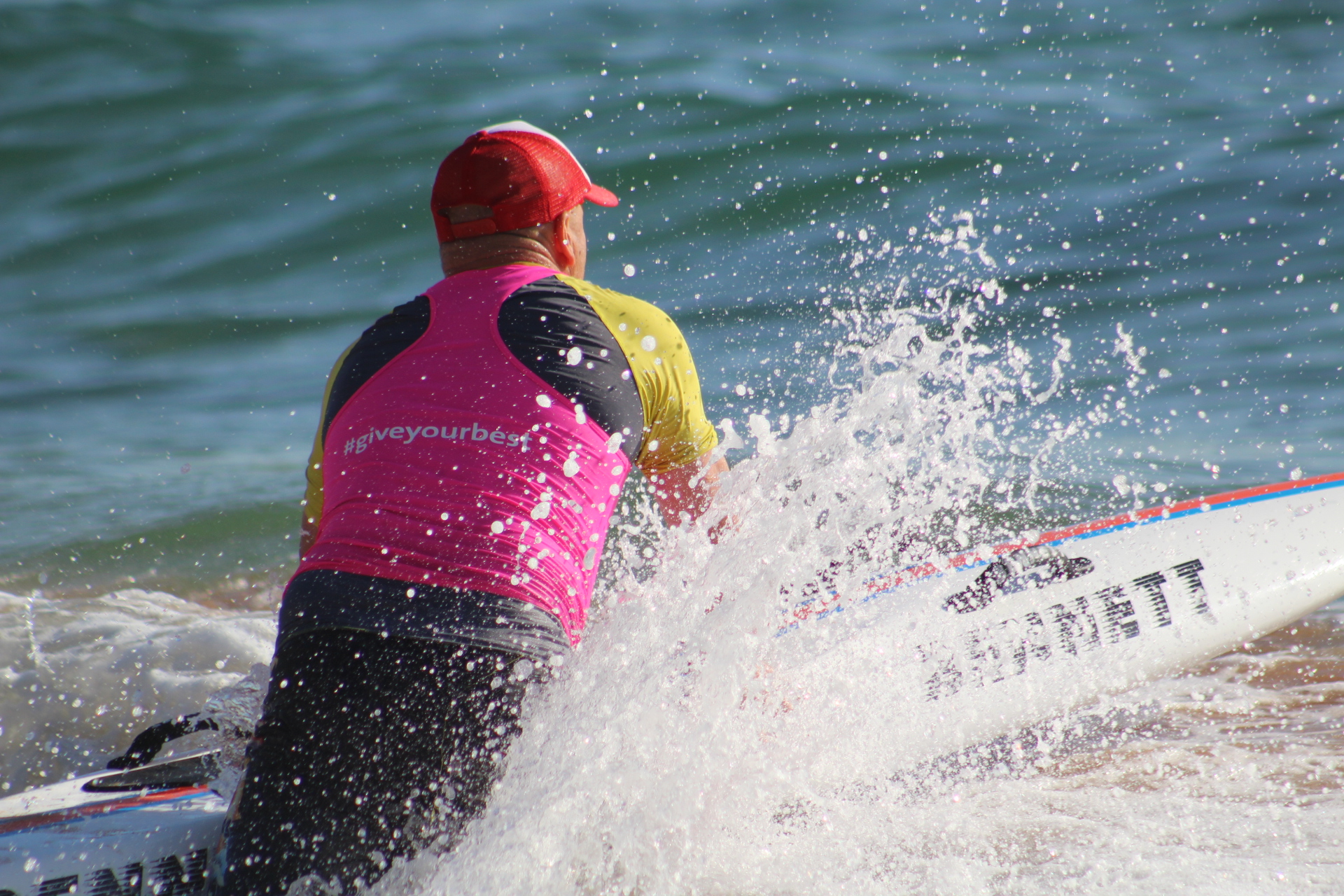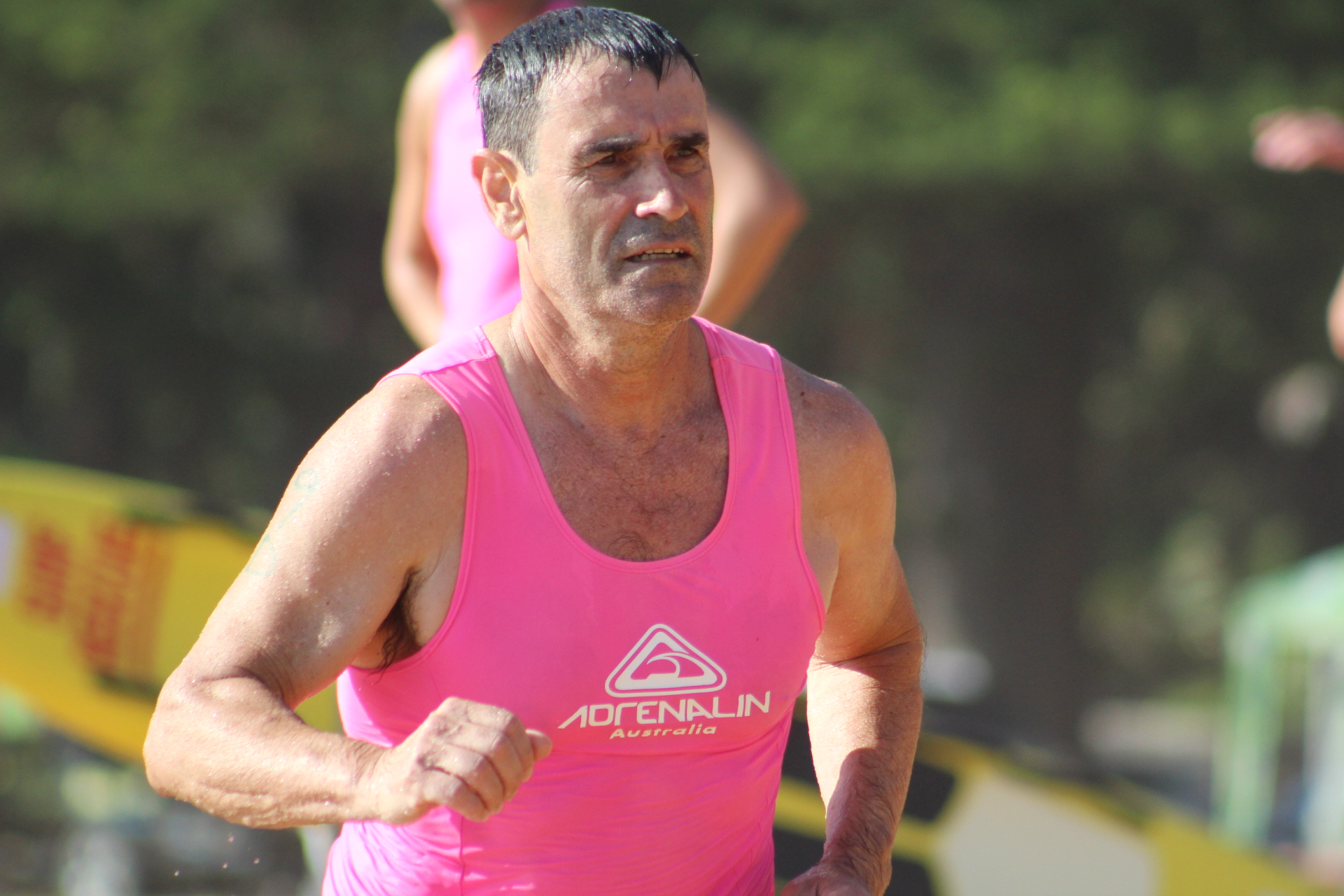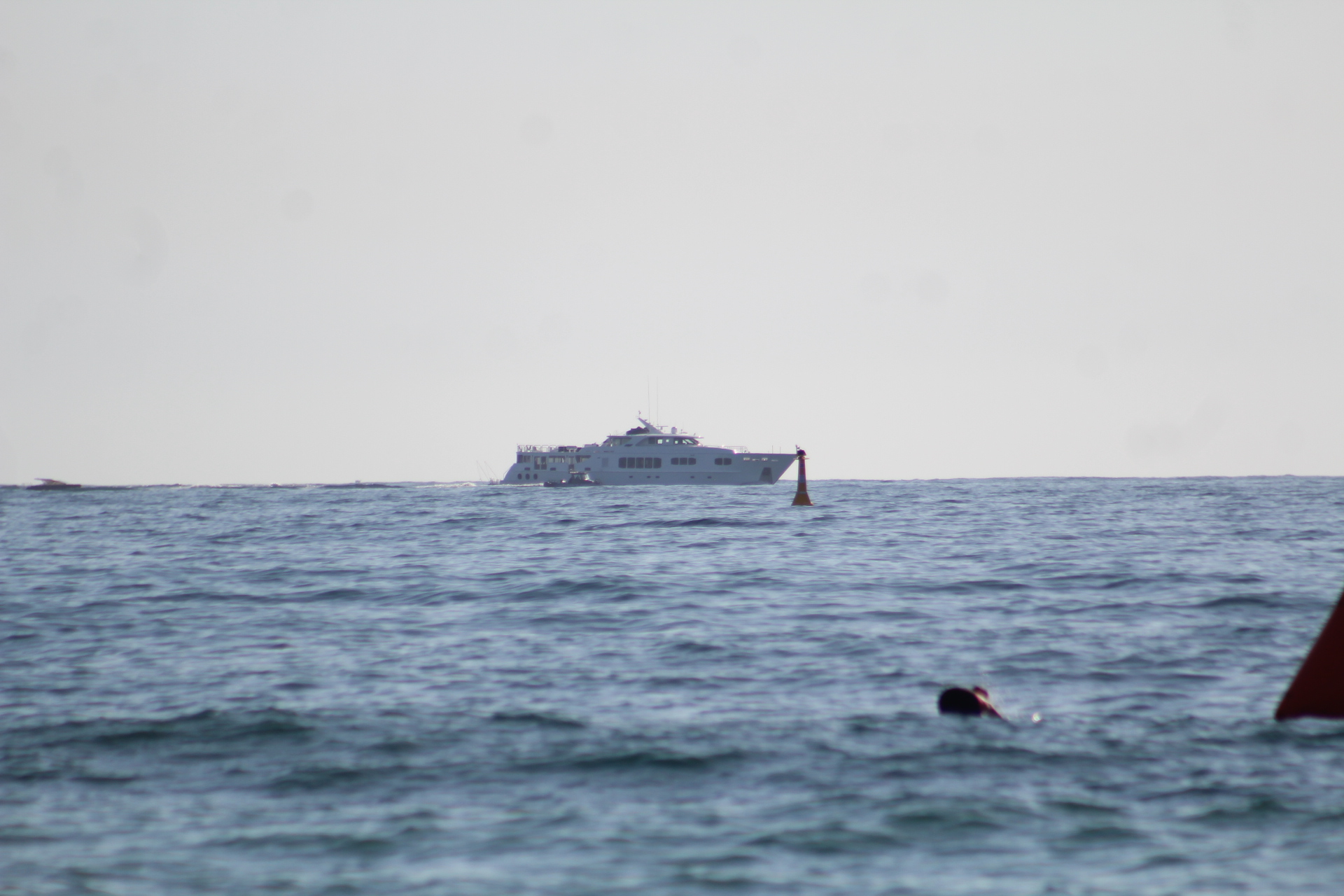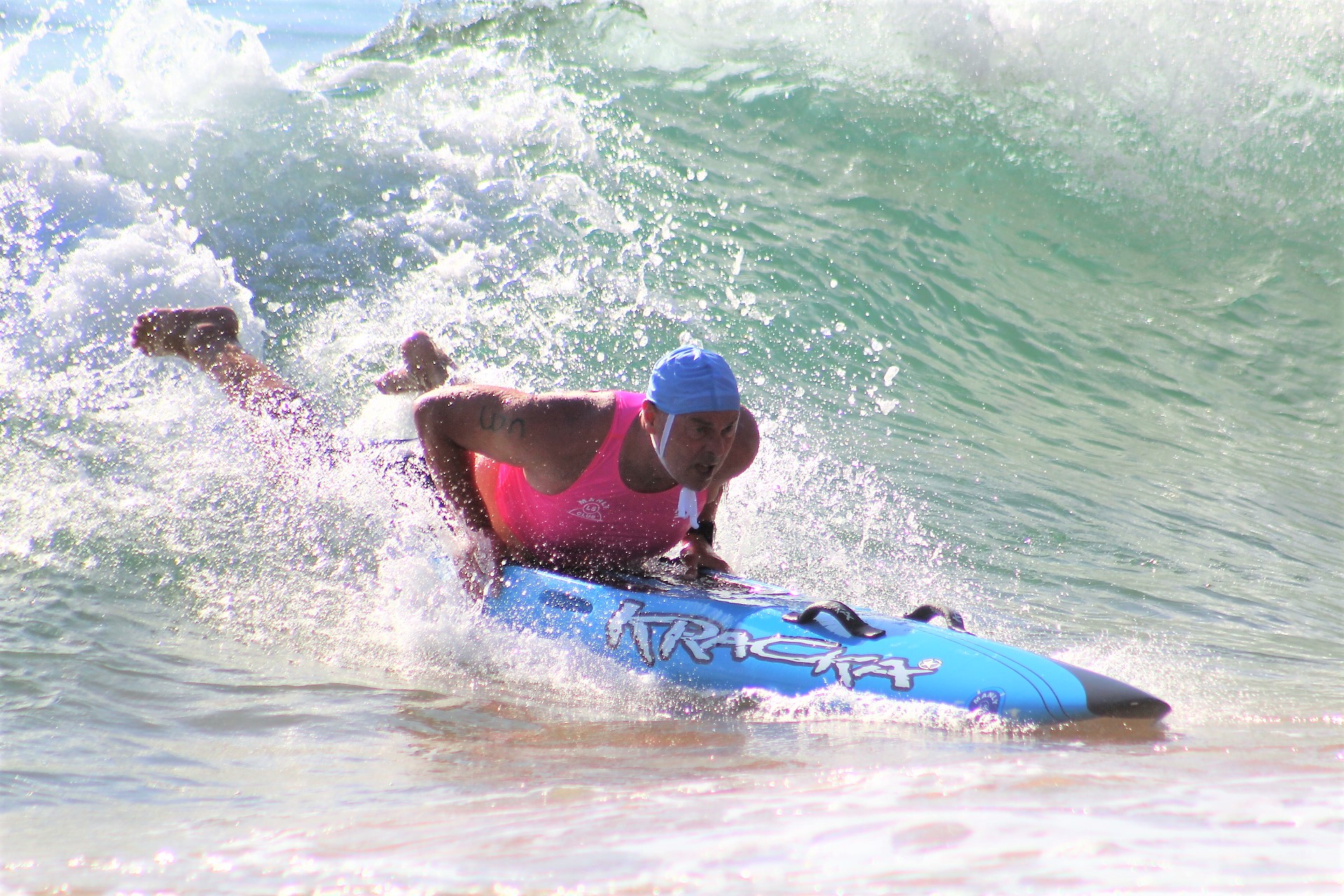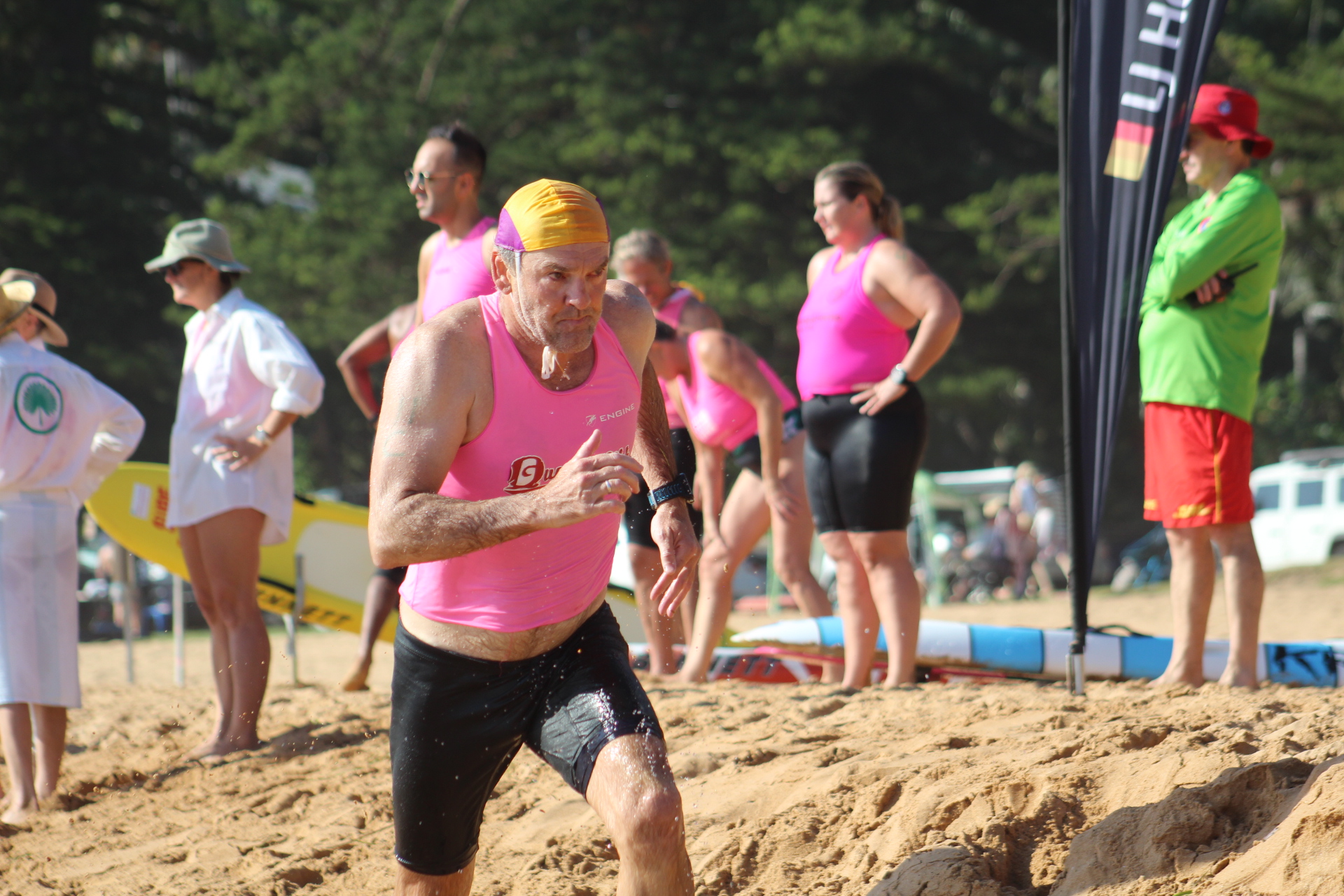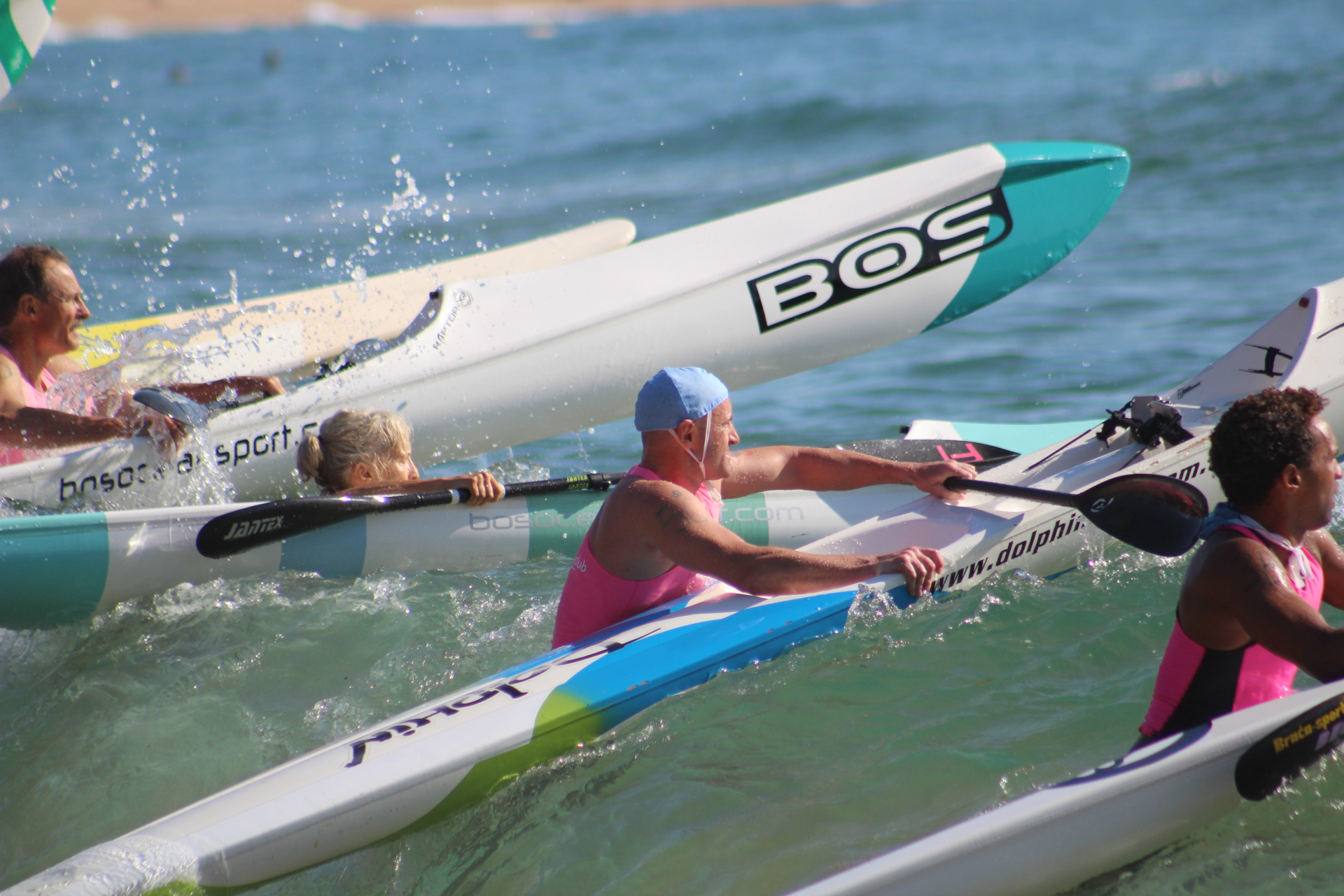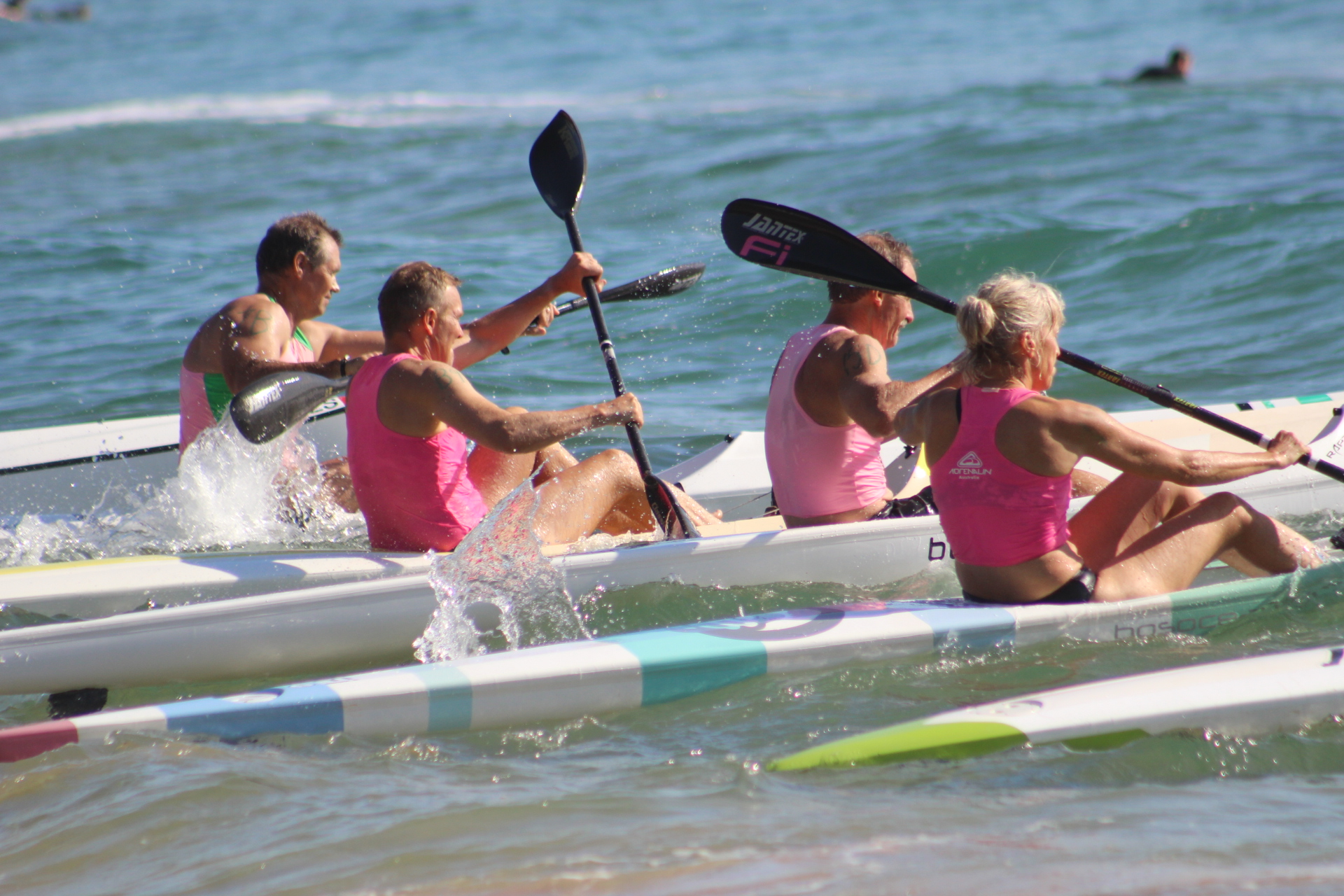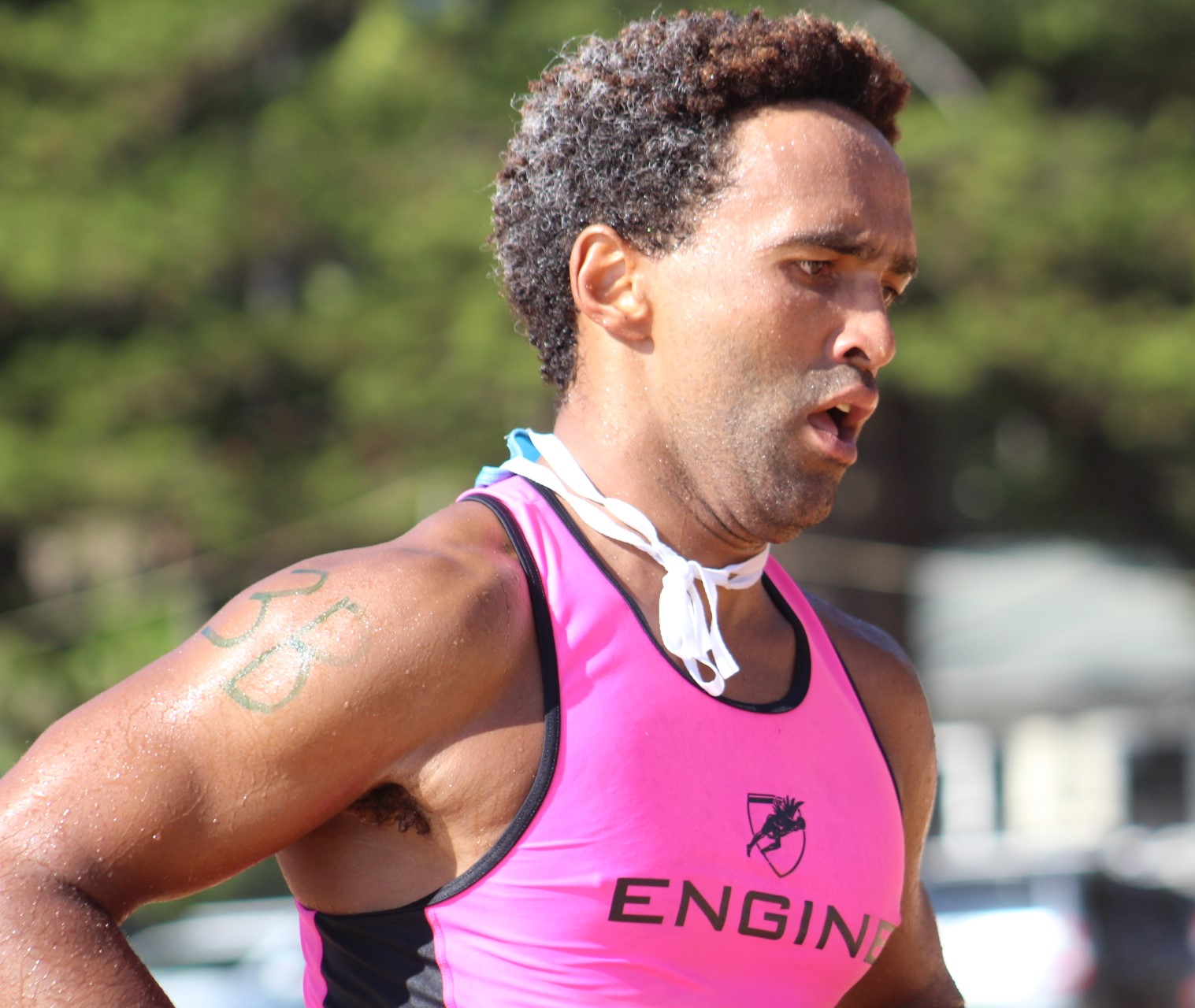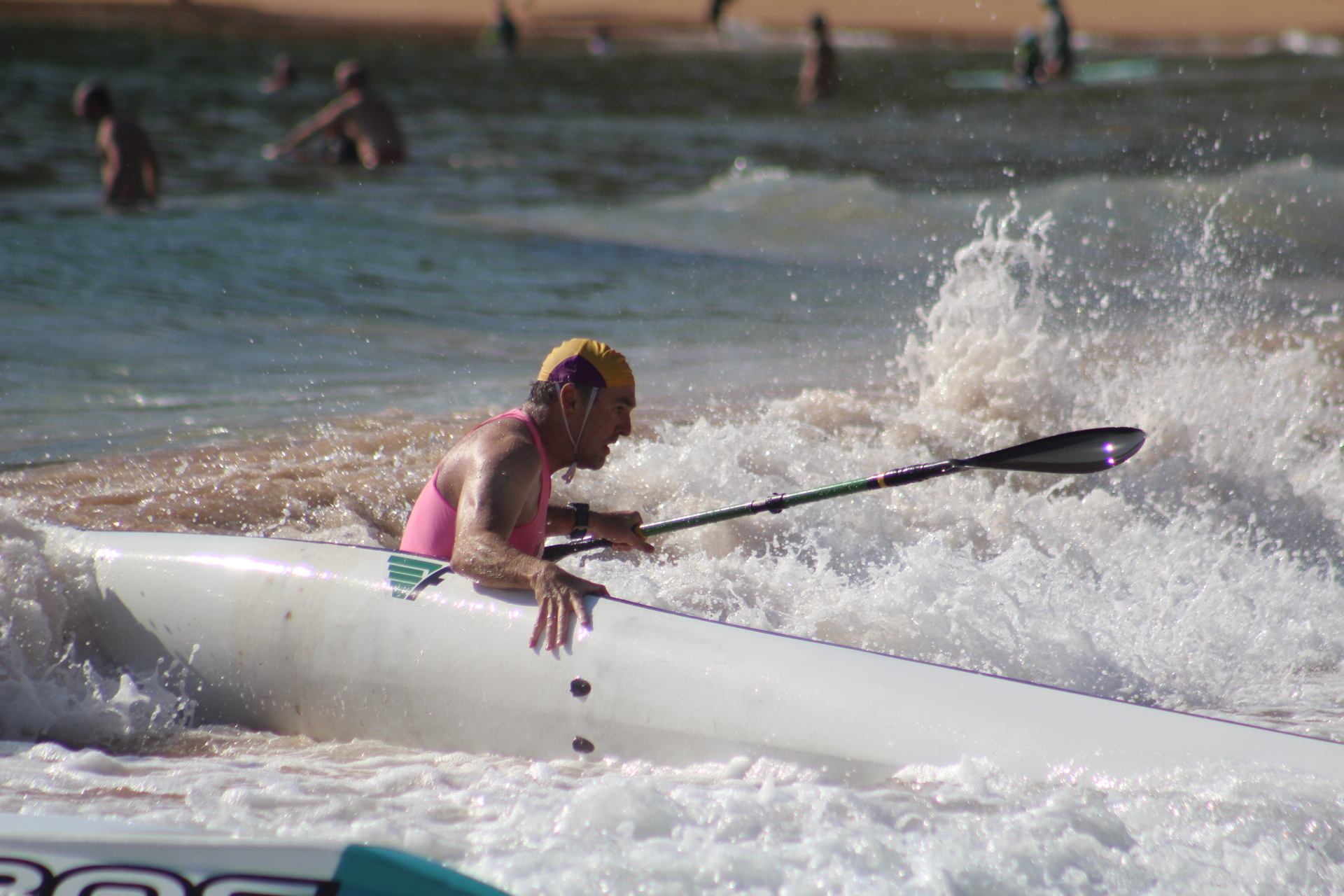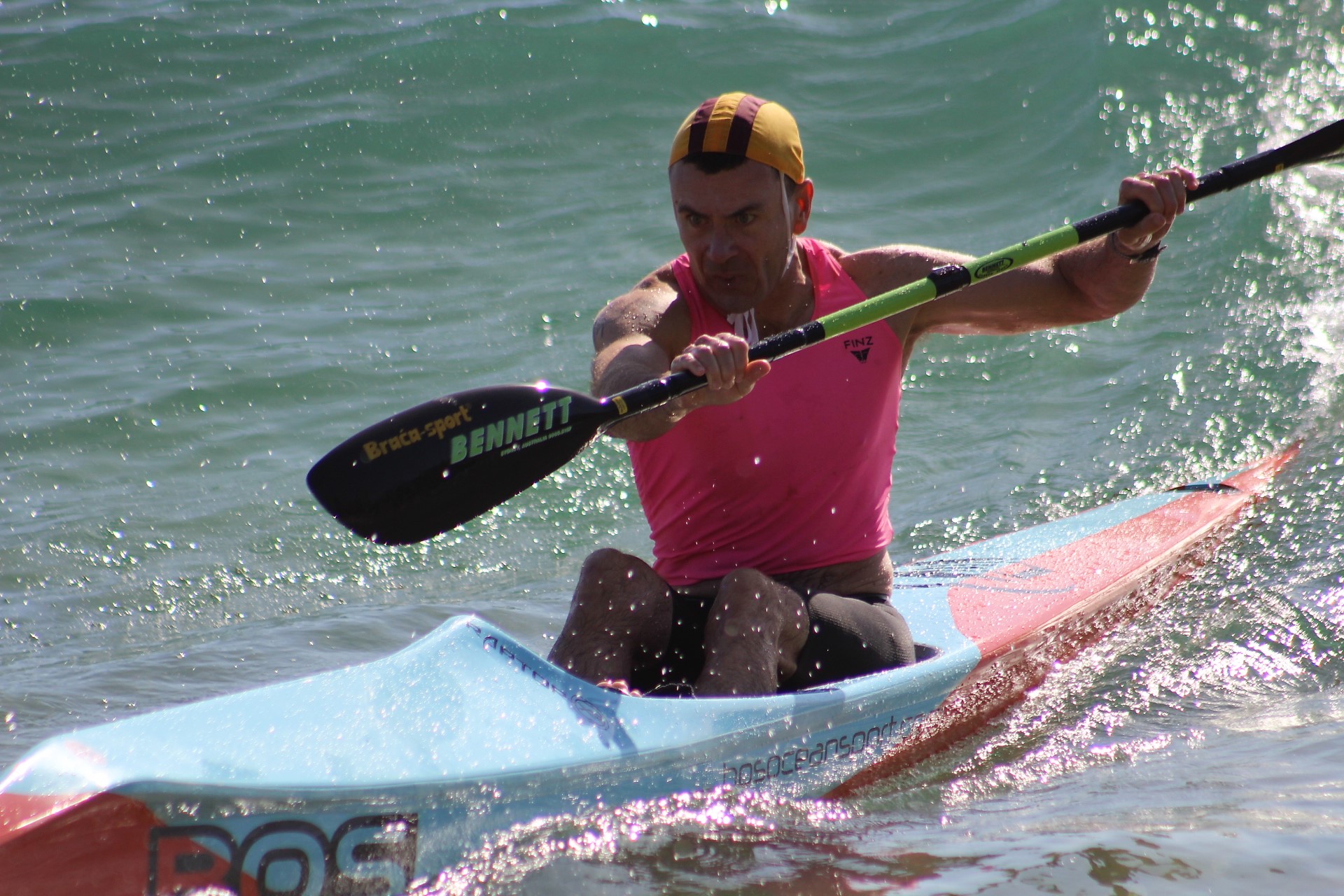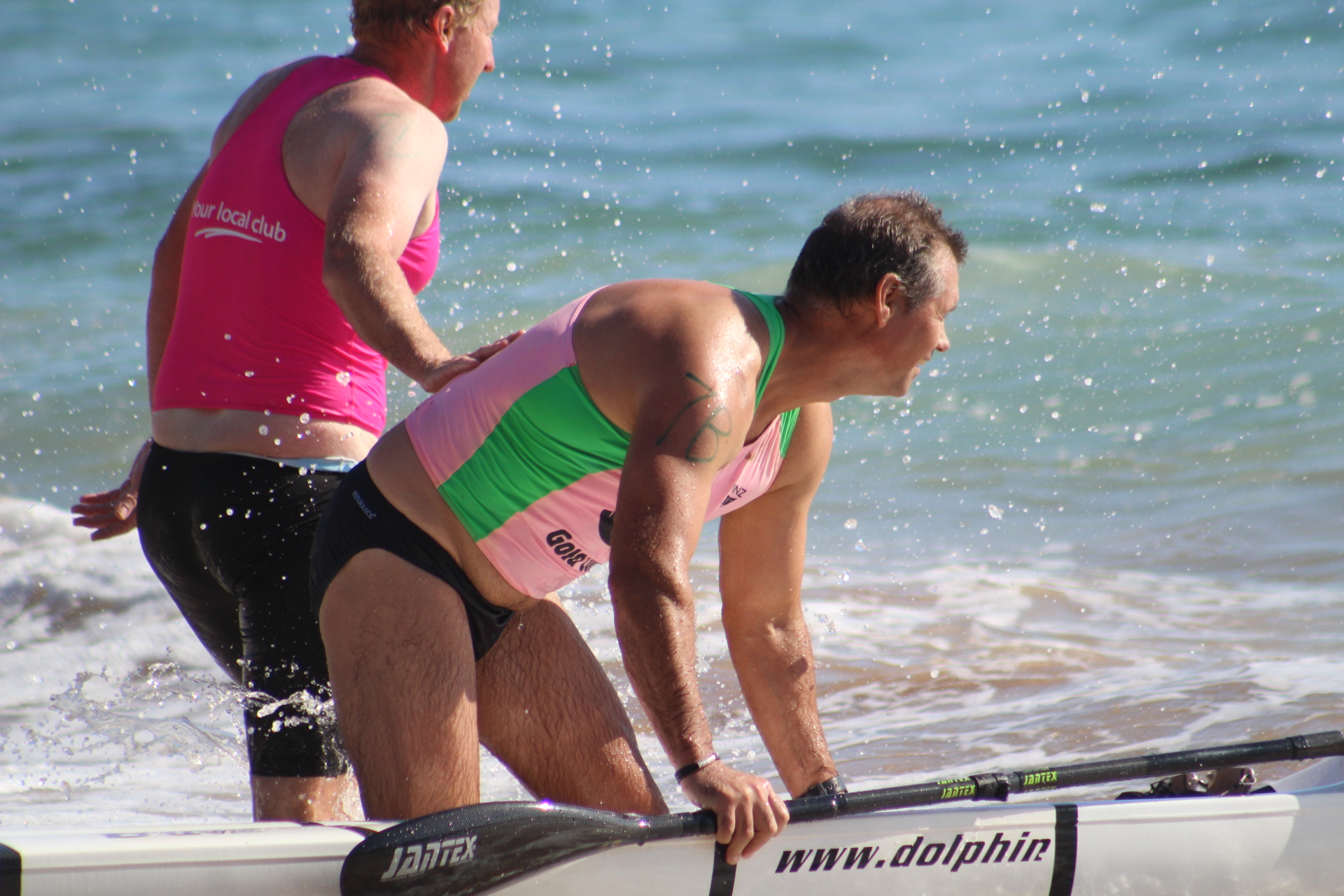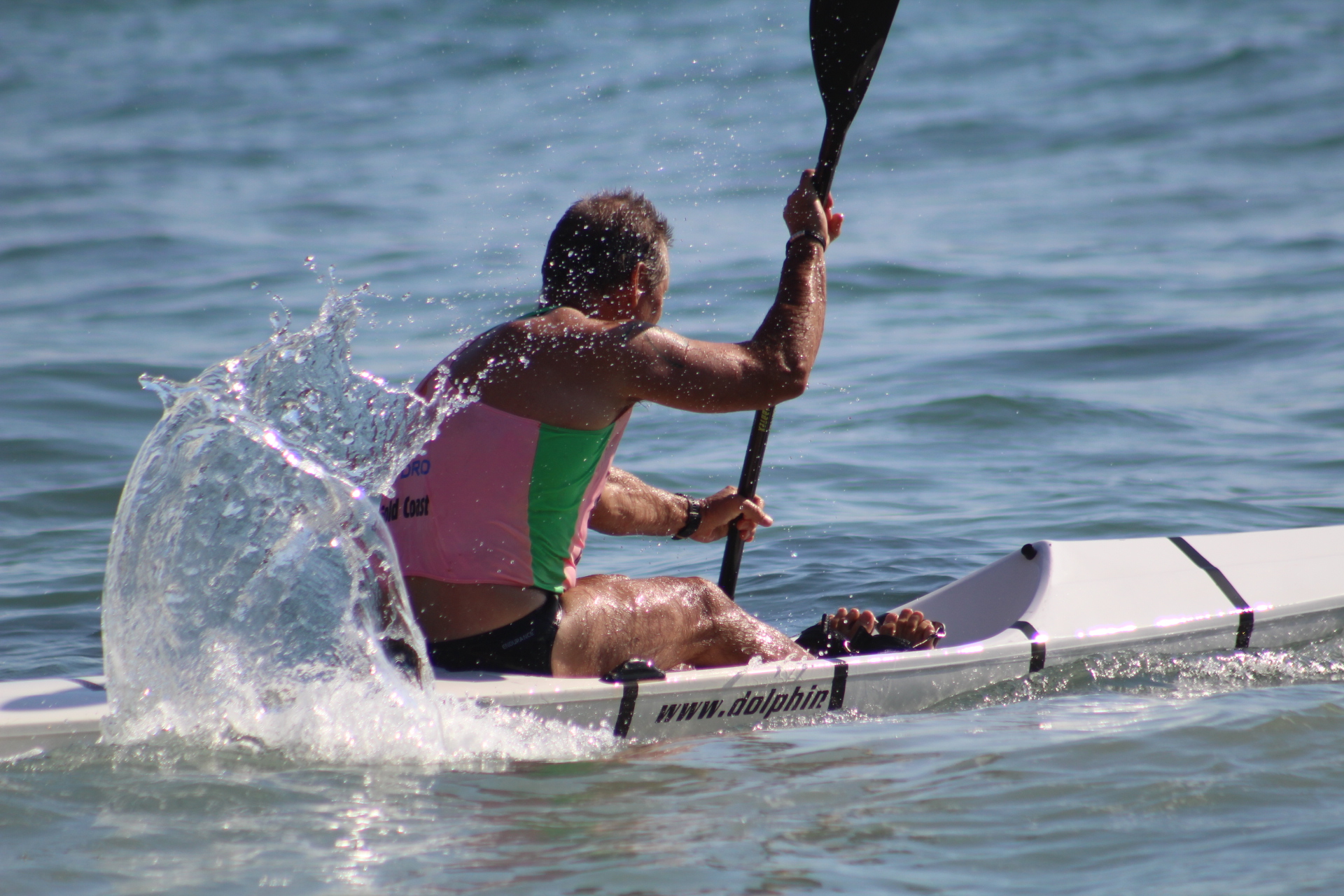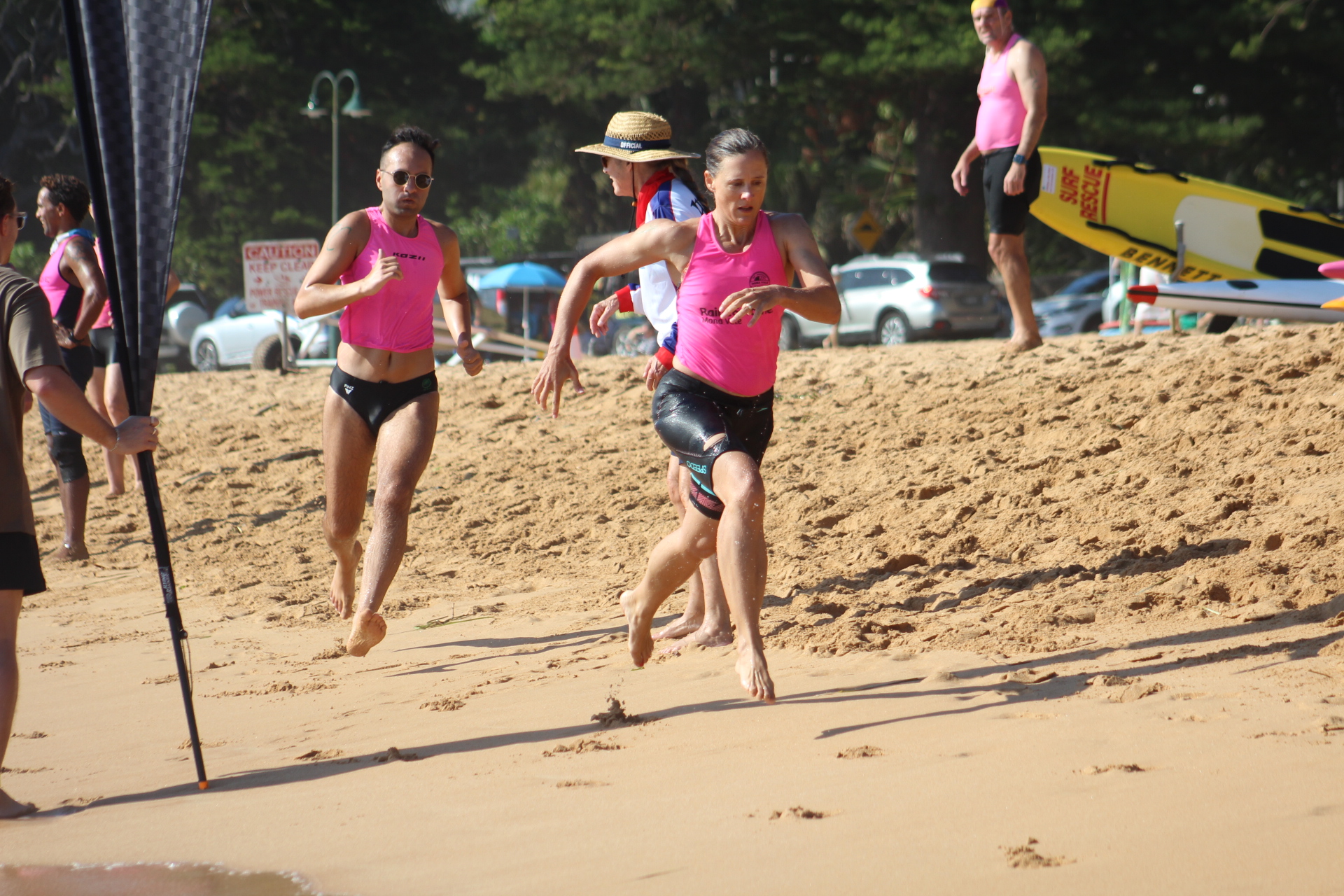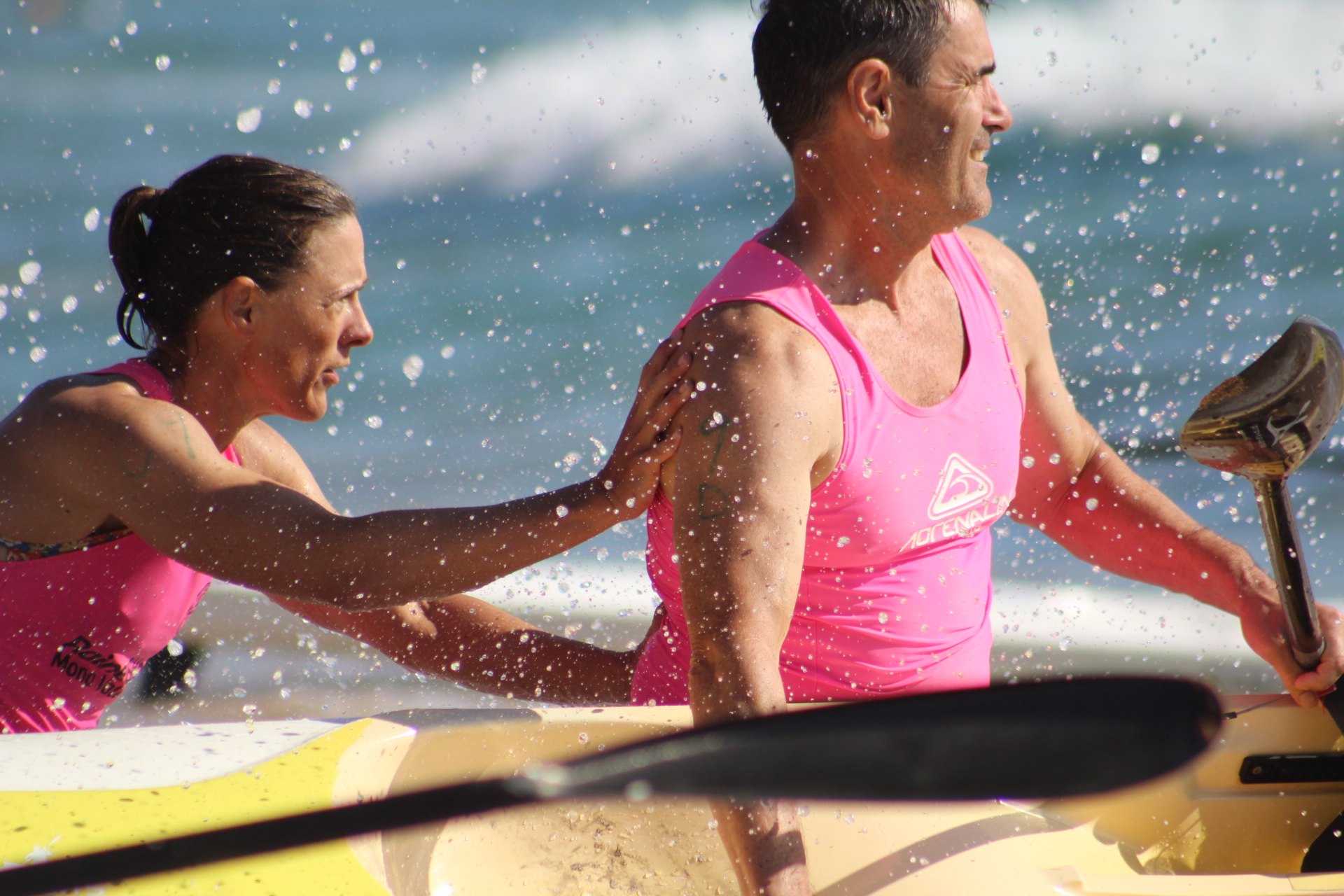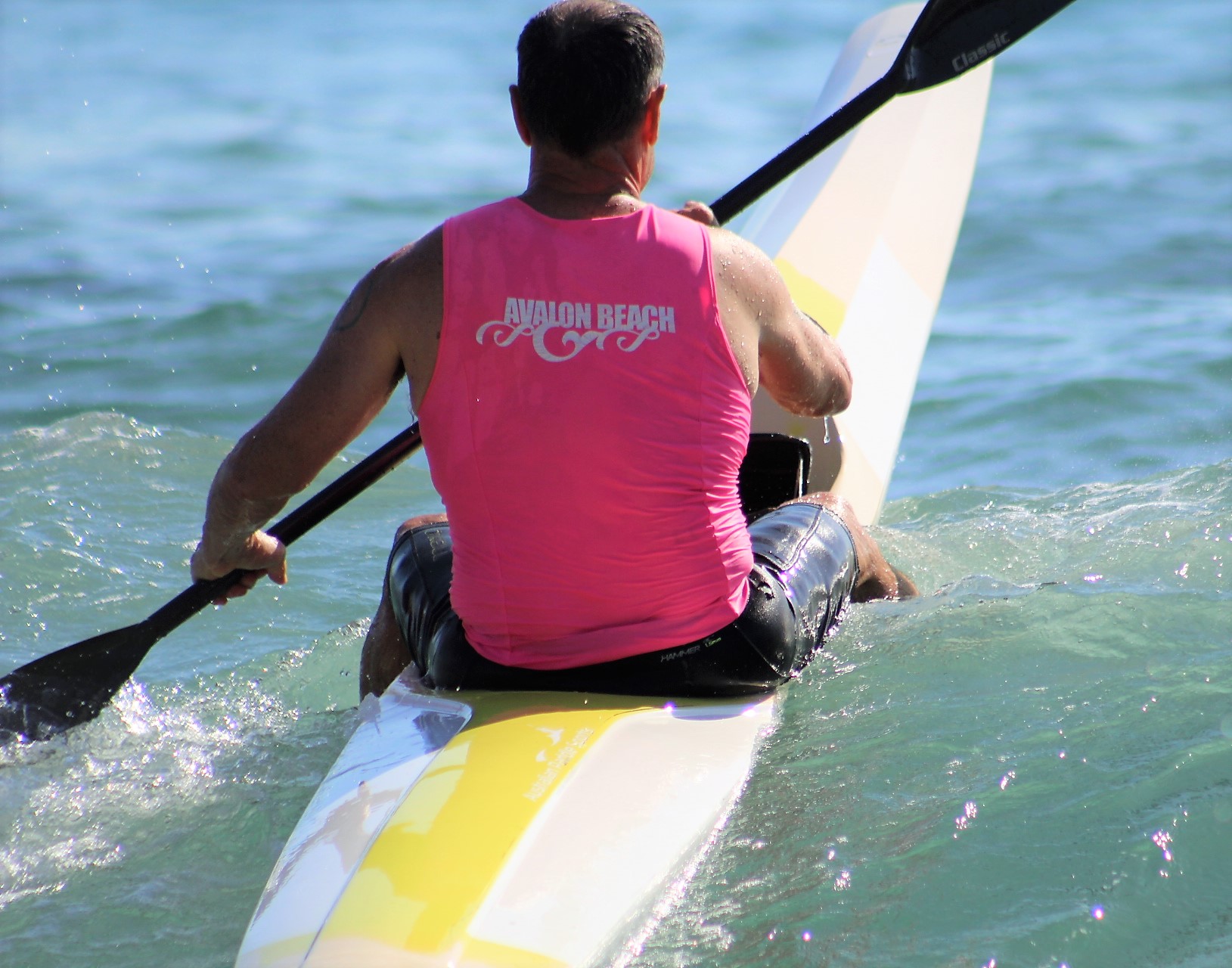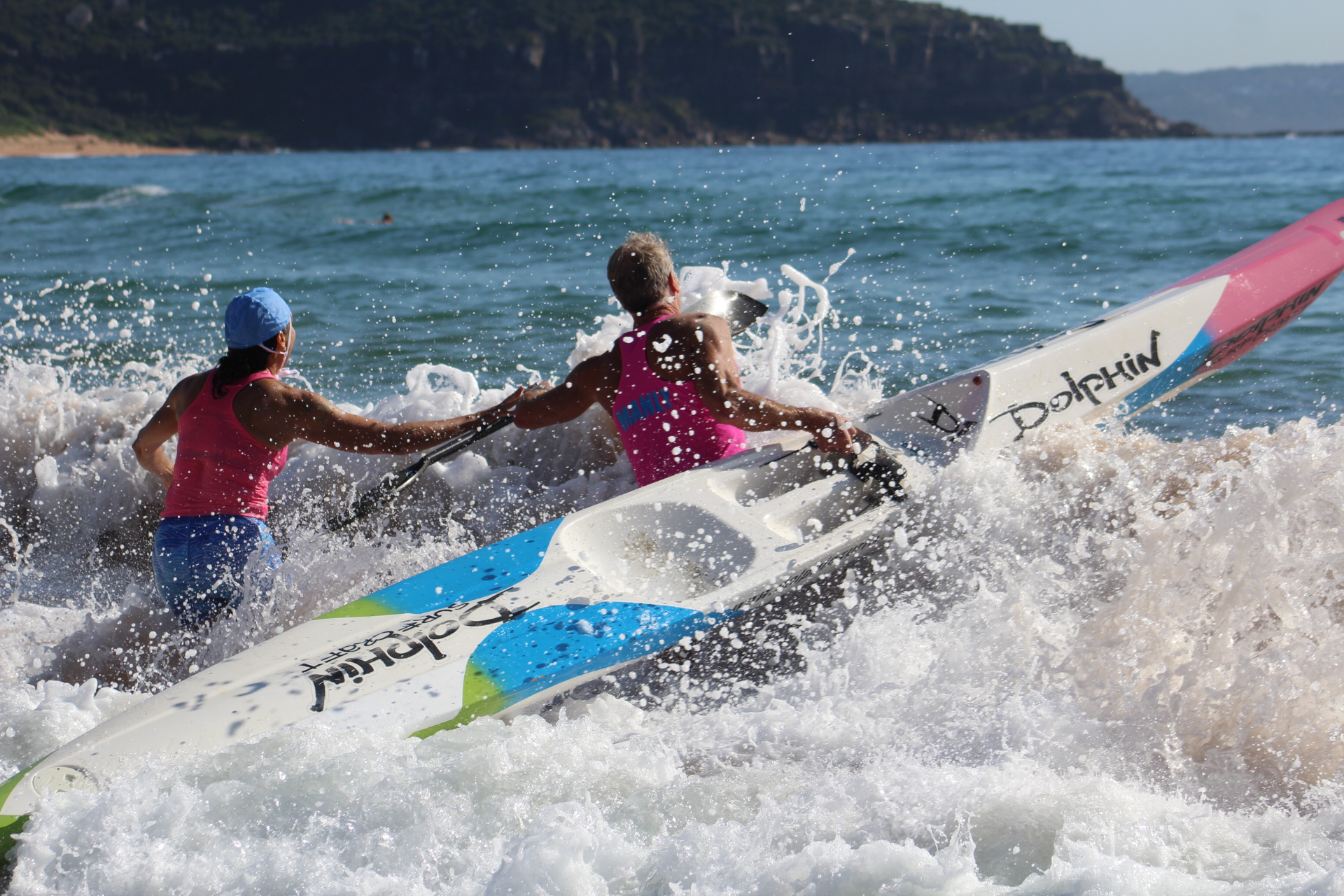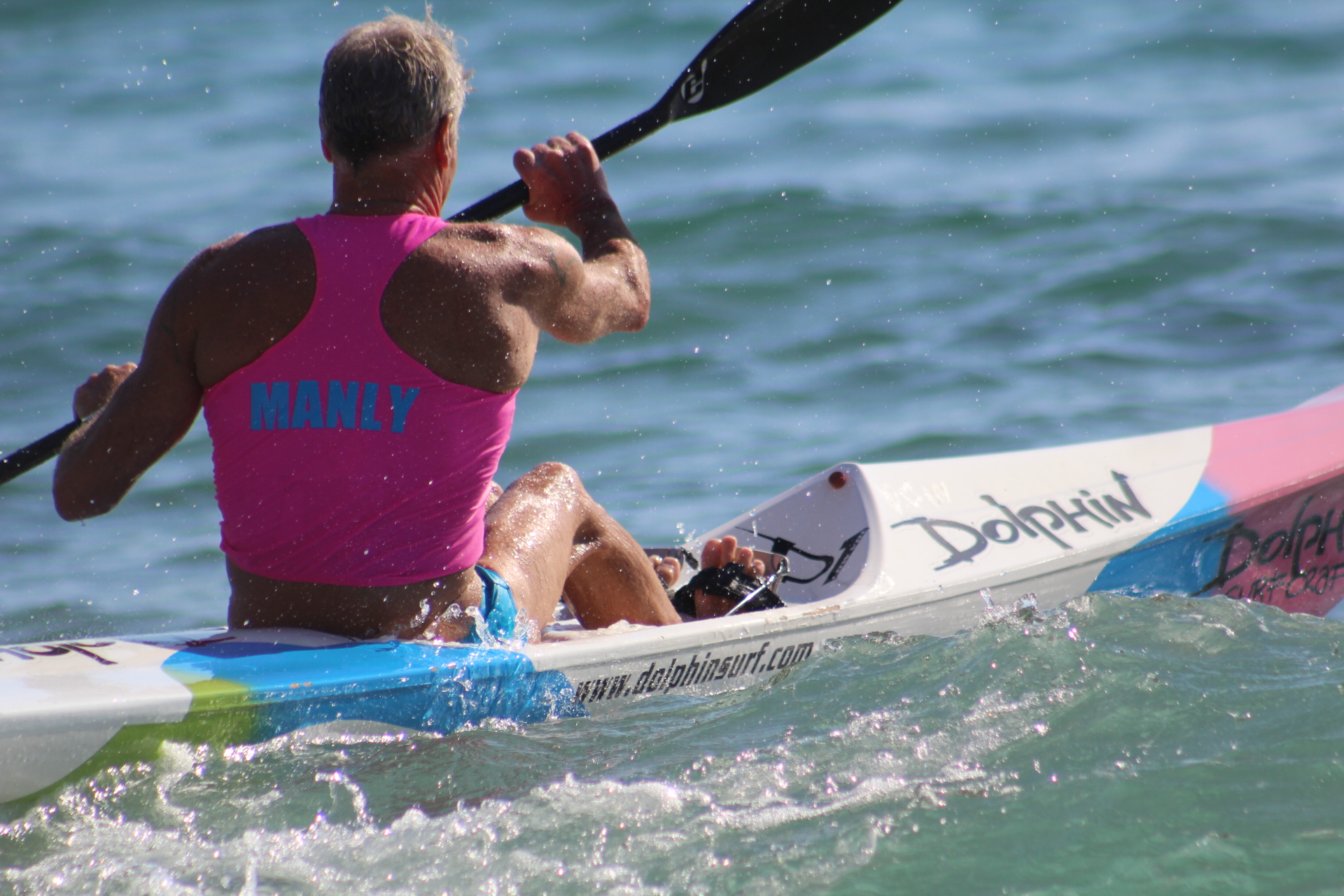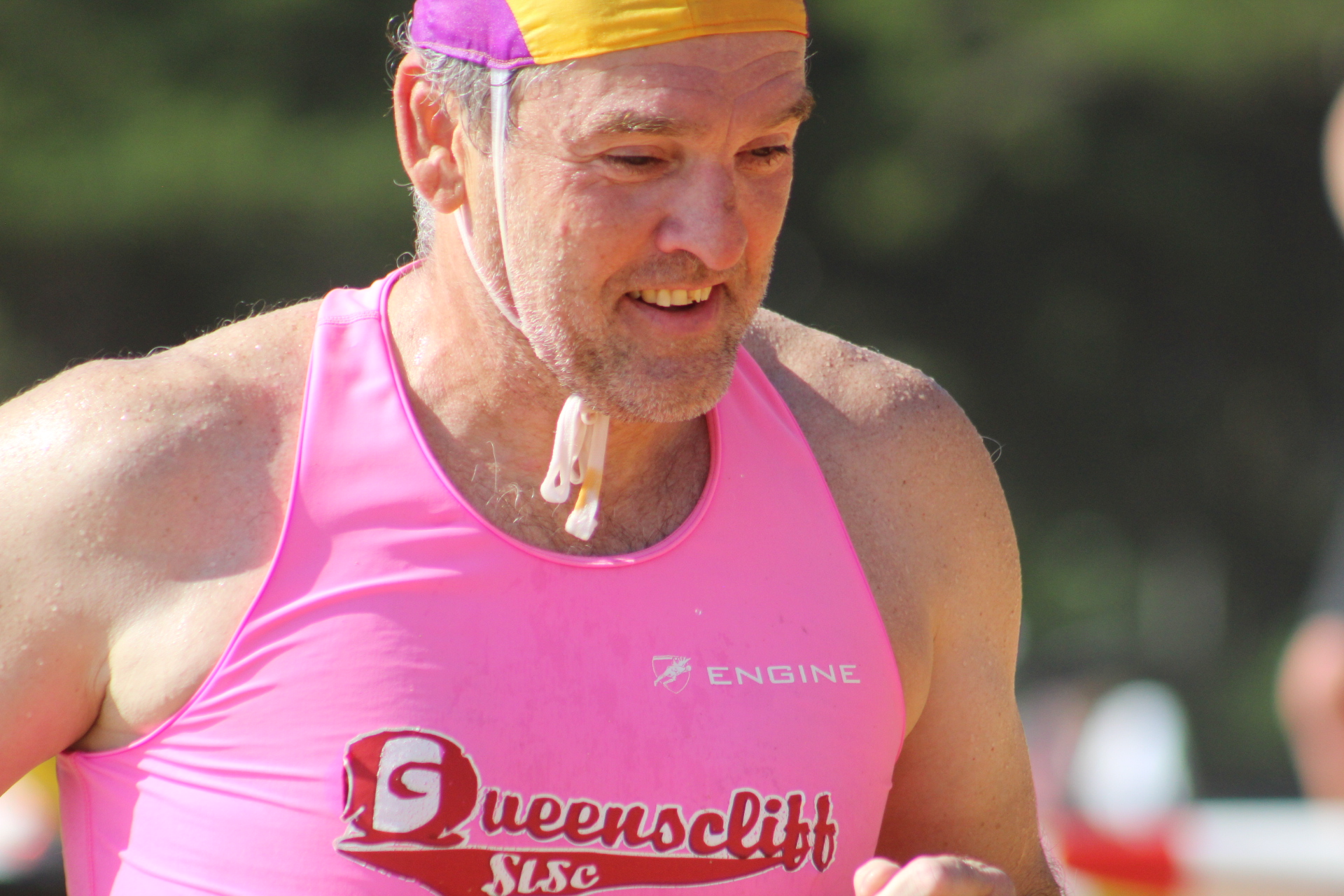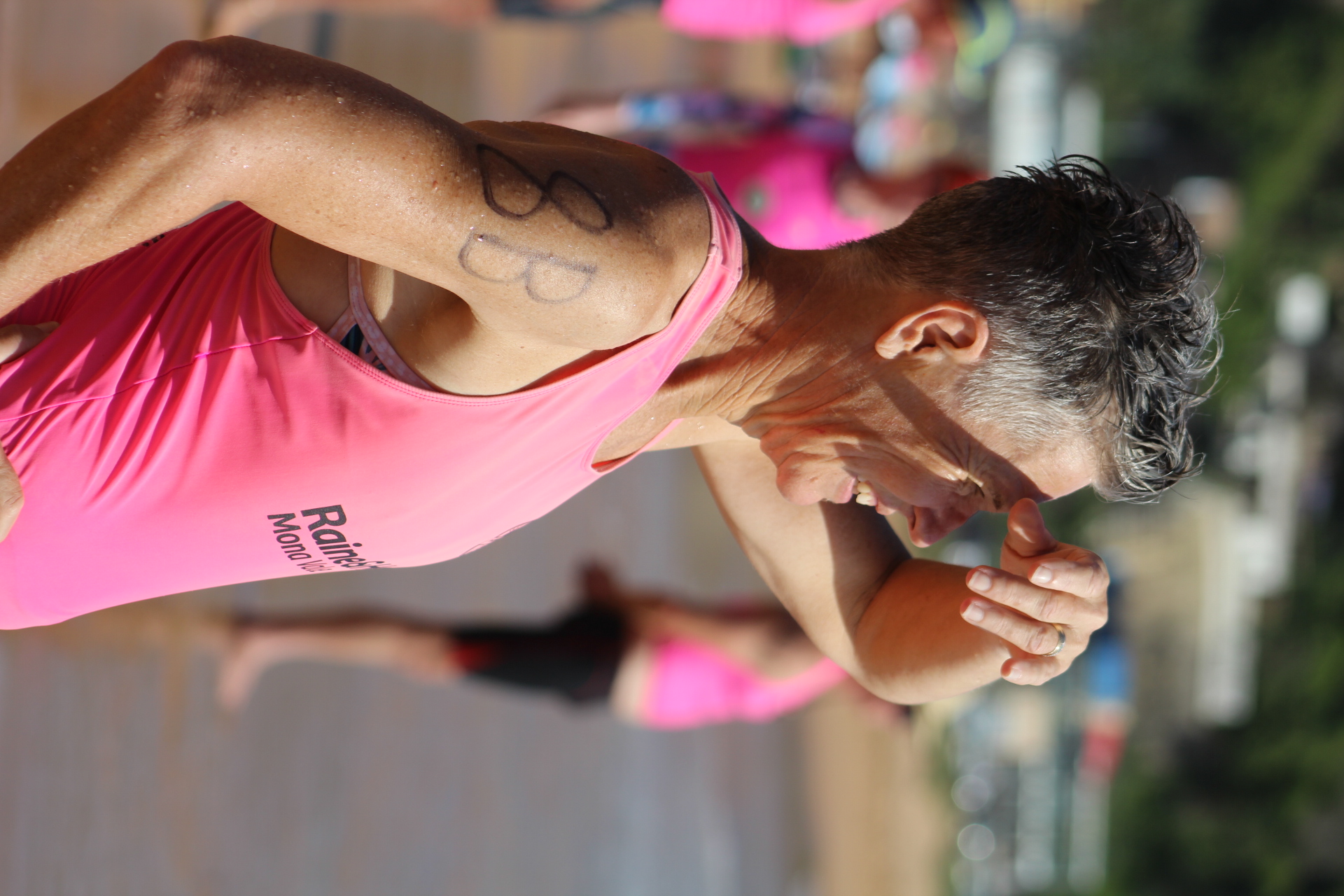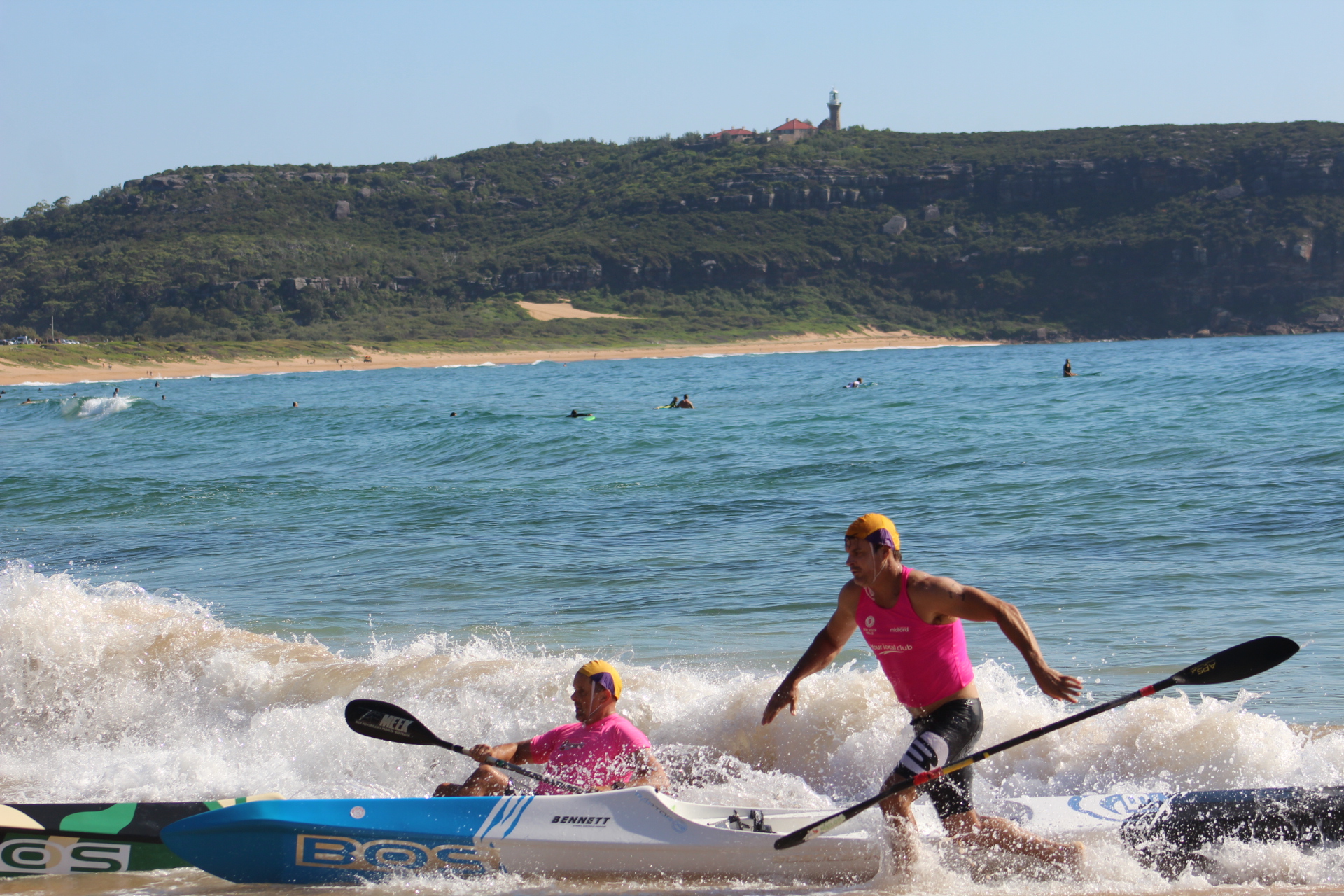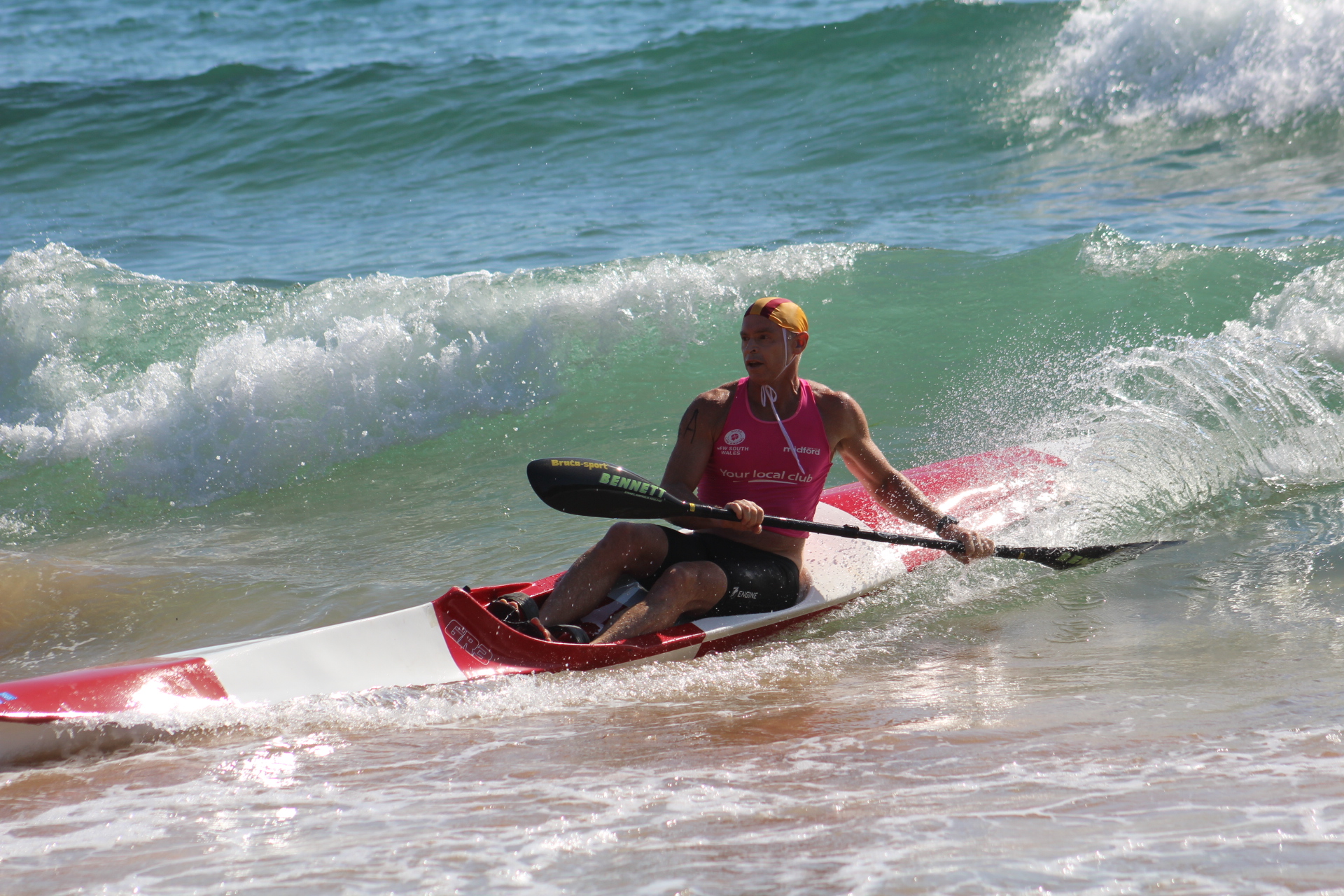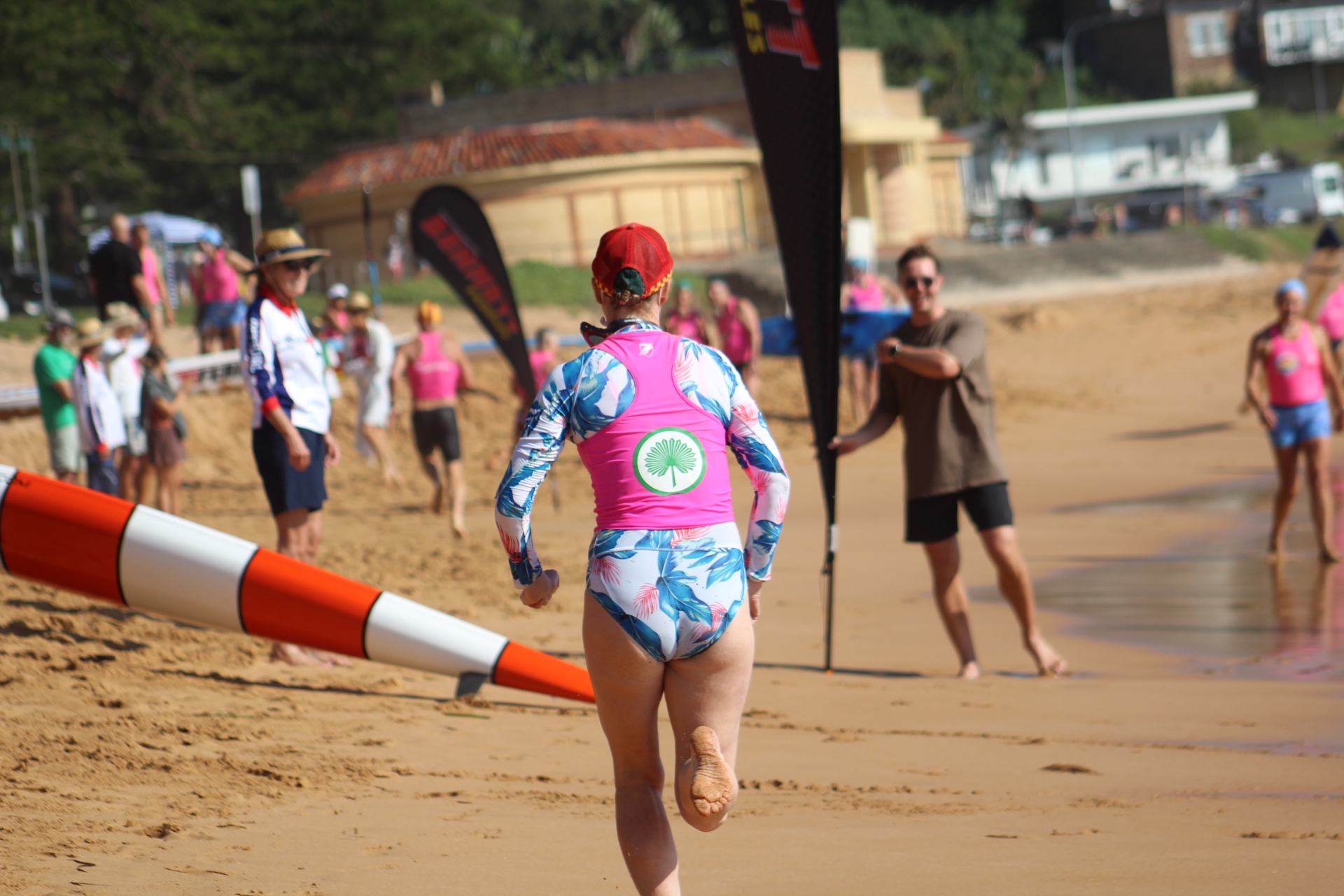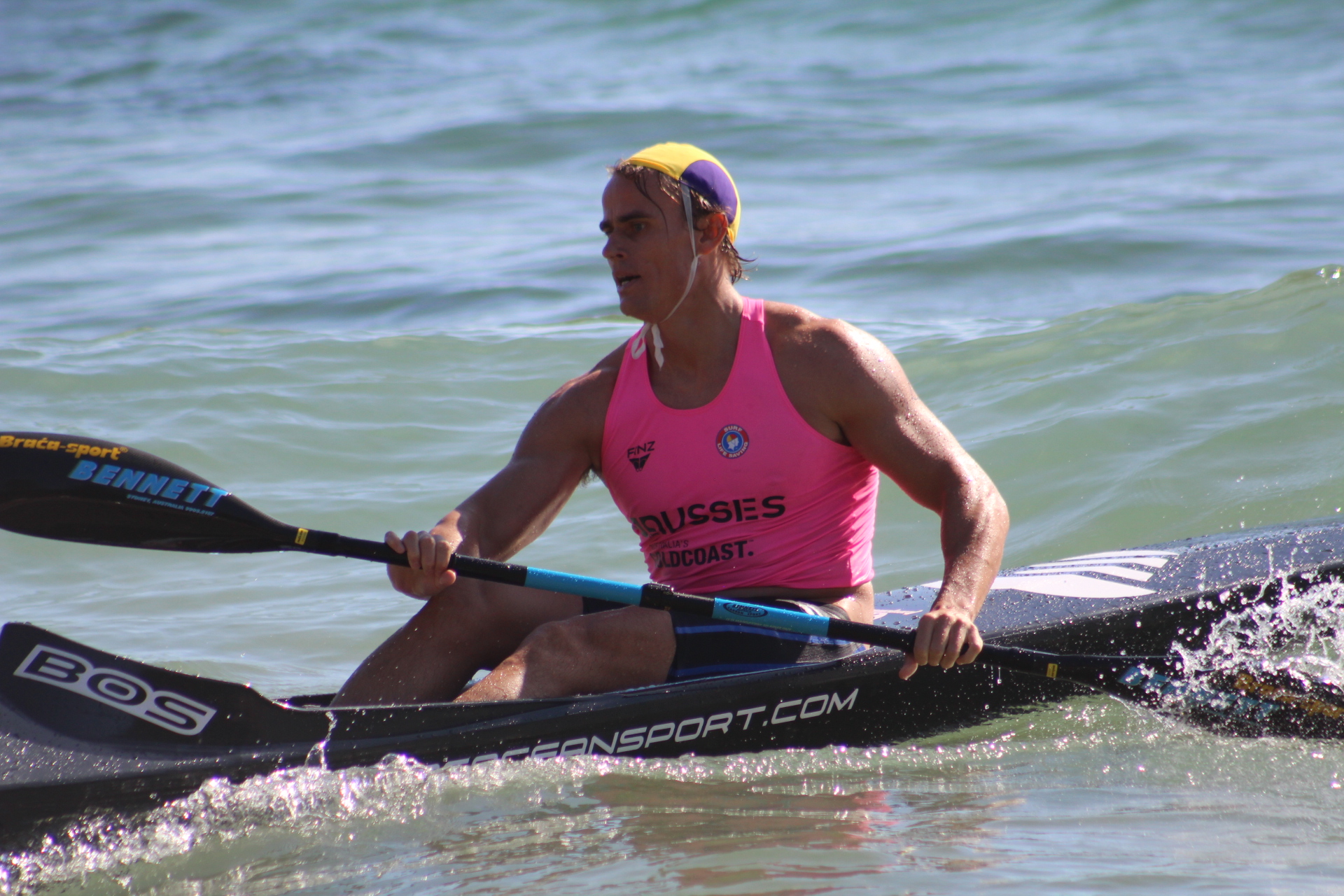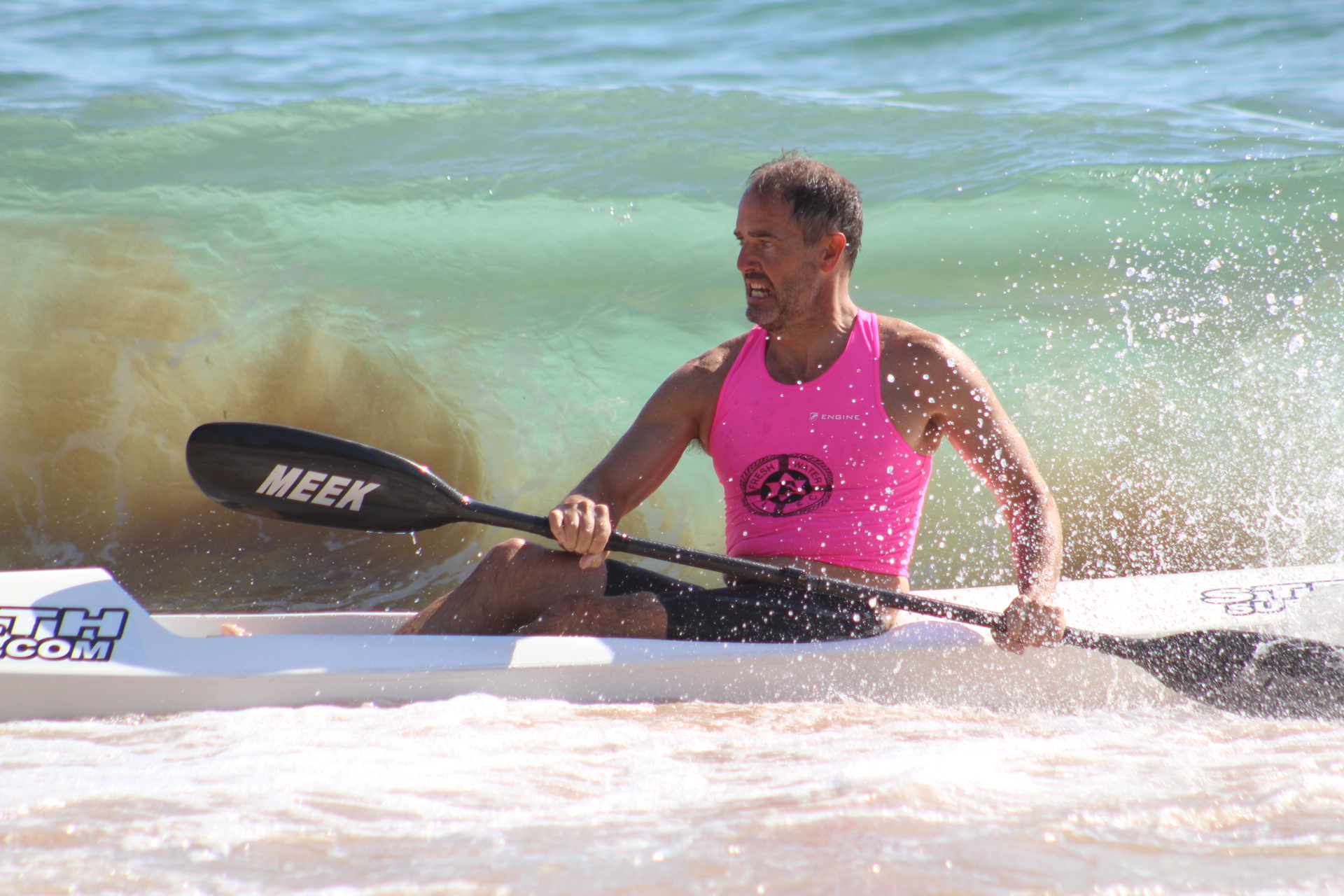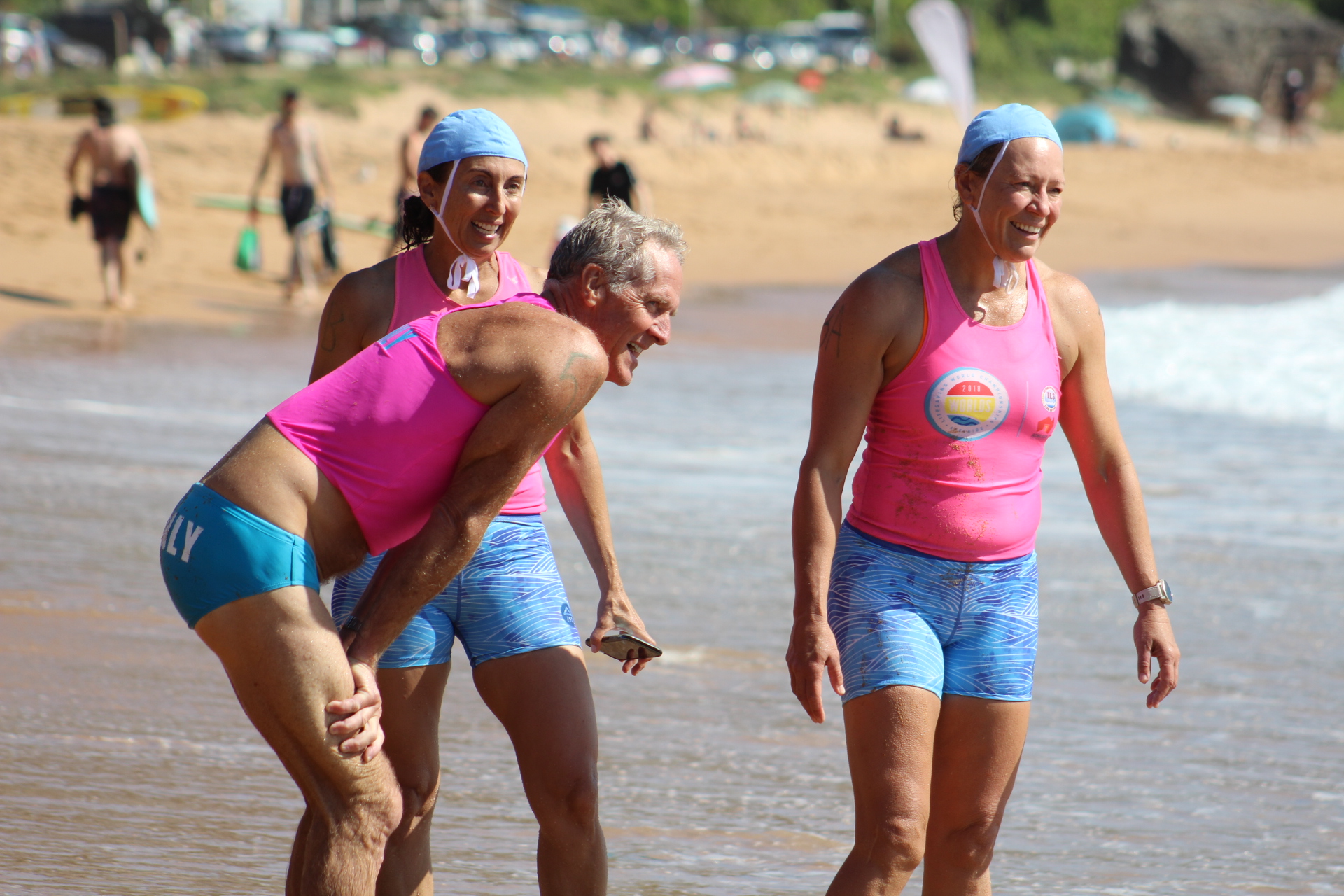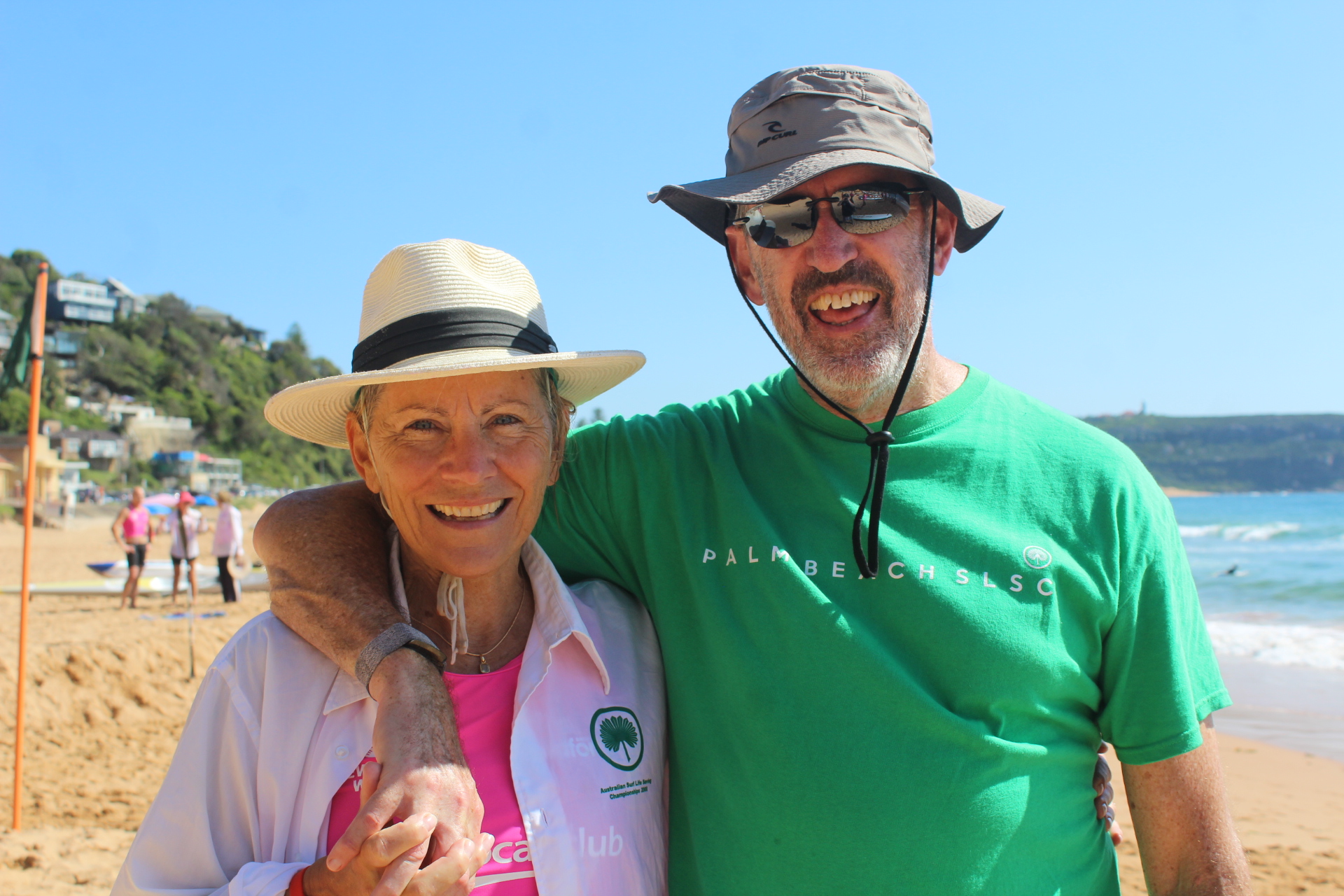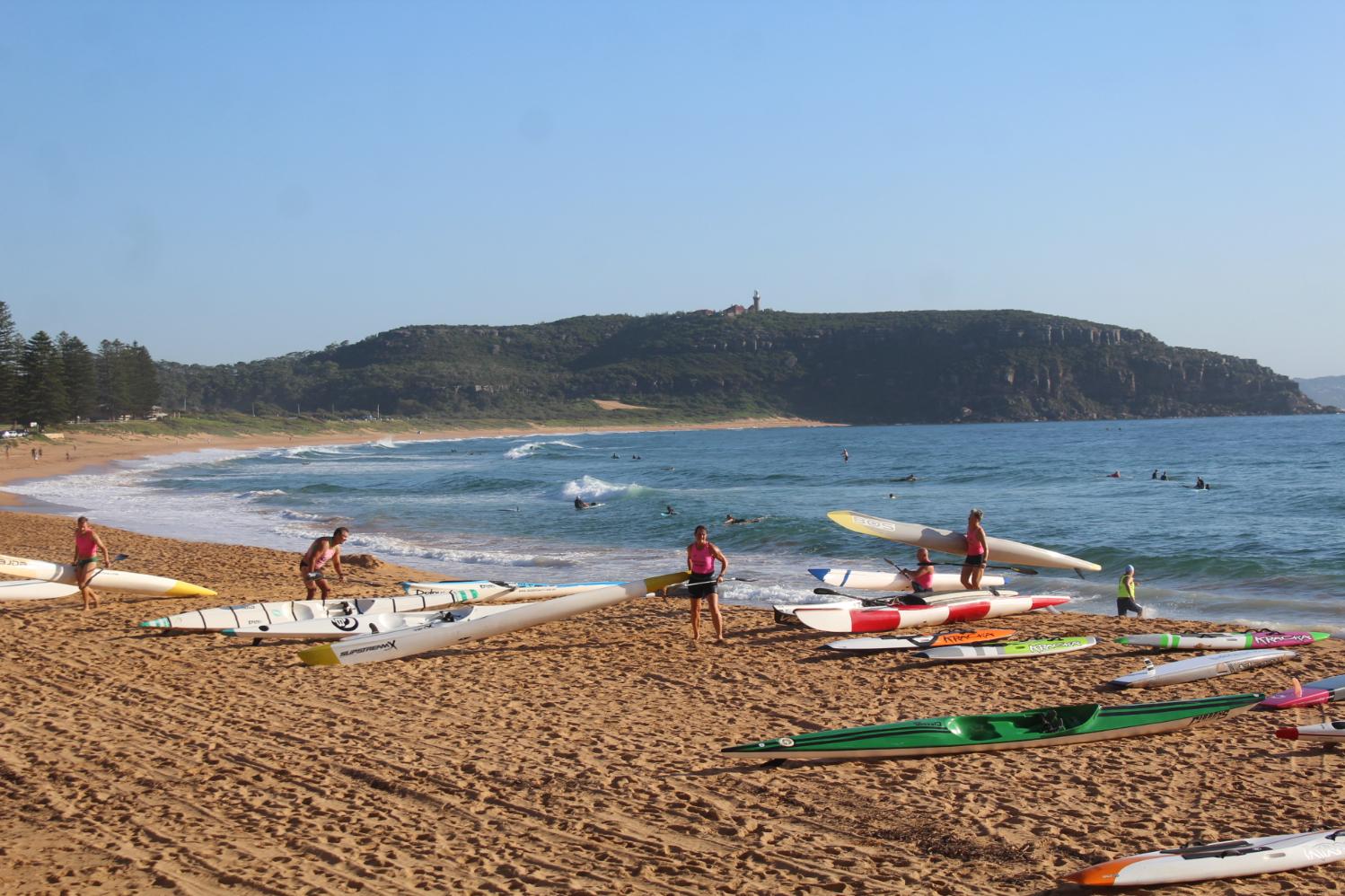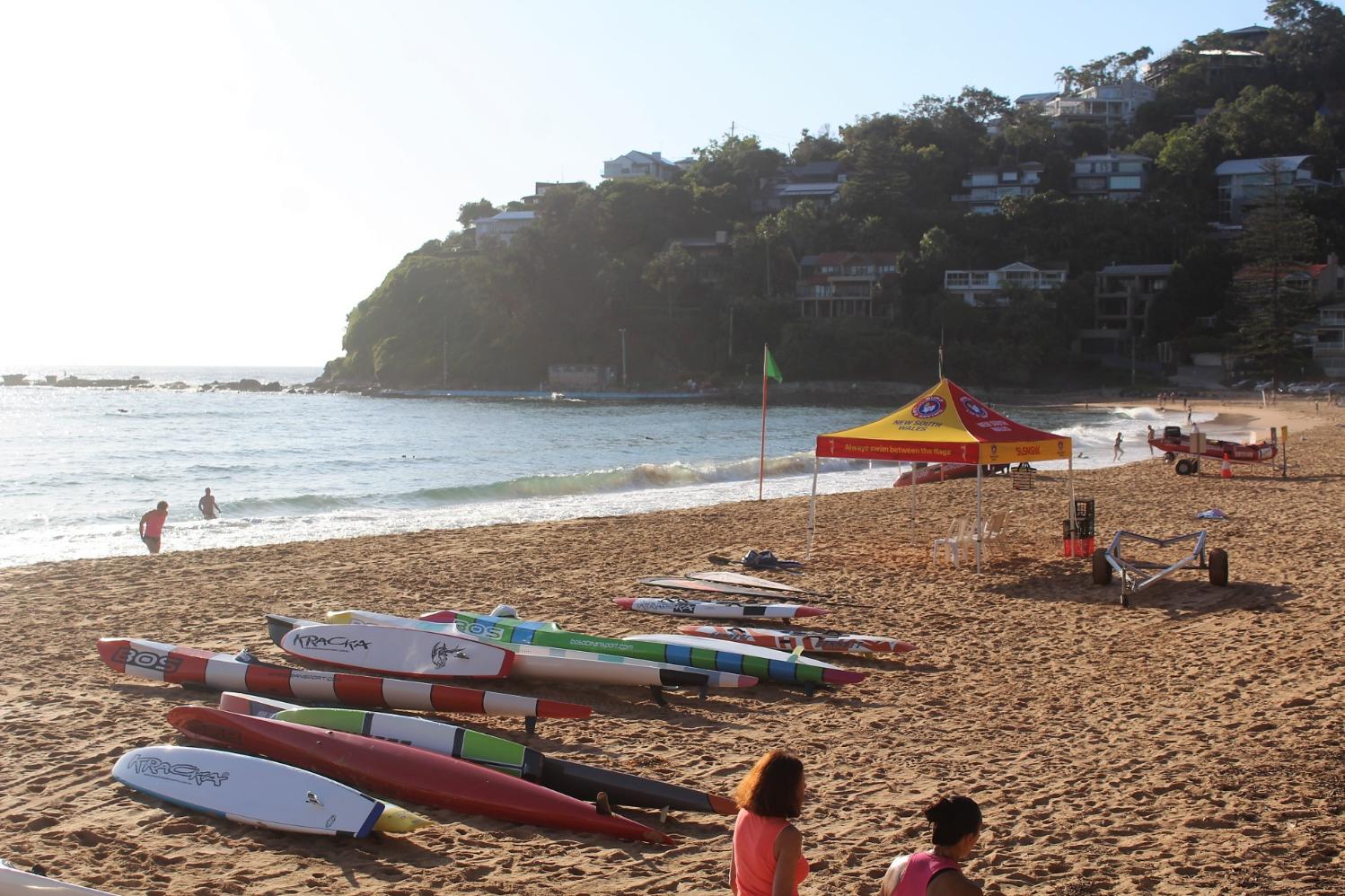 Report/Photos - A J Guesdon, 2023.