February 19 - 25 2023: Issue 572
2023 ASRL Open a great one: local Boaties train eyes on State championships - Nationals in perth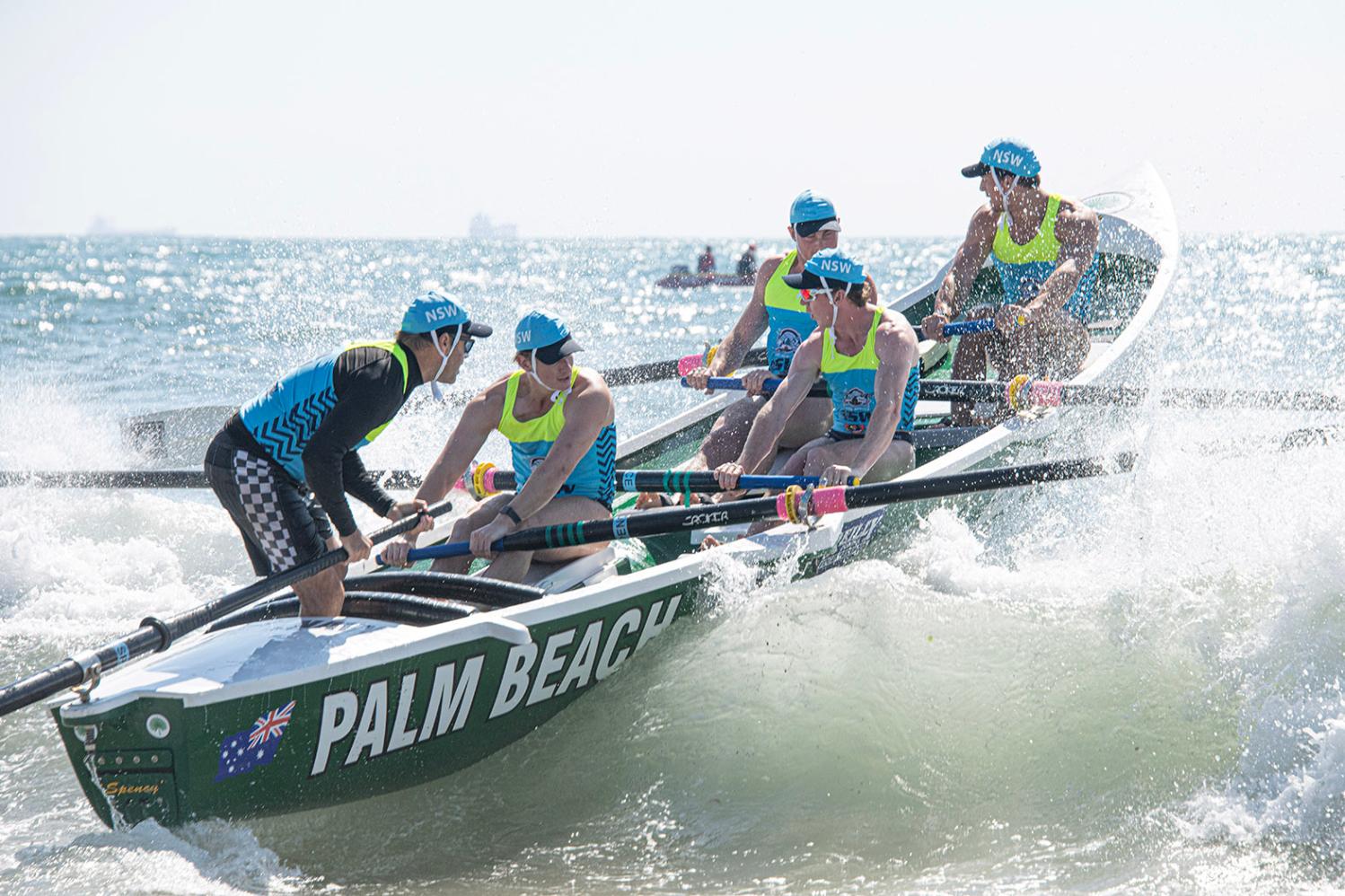 Palm Beach supplied the Reserve Men's and U23 Men's teams for the 2023 Interstates Cup, run alongside the ASRL Open each. Photo: Malcolm Trees.
The 2023 ASRL Open was held from February 9th to 12th. This was another great event for local surf boats crews, this year hosted by Bulli SLSC.
The Committee said, post-event,
''Bulli, thank you! The 2023 ASRL Open was amazing and one to remember. From freak storms to hot days, crazy winds and lots of rowing, the weekend was one for the ages.
Thank you to everyone for your cooperation in testing times, it was awesome to see everyone adapt to the changes so well.
To Bulli, thank you for hosting such an amazing Open. We can't thank all the Bulli clubbies, locals, and volunteers for their hard work over the weekend.
To the ASRL committee, officials, photographers, and volunteers, thank you. Thank you for packing up, setting up, officiating, moving equipment and making the weekend possible.
To our sponsors, thank you for your continued support. It is forever appreciated that you continue to support the sport we all love.
To our boaties, thank you. We can't wait to see some of you at Aussies and hopefully all of you at next years ASRL Open.''
''Congratulations to Queensland who took out the 2023 Australian Surf Boat Interstate Championships at Bulli SLSC, alongside the Team Navy ASRL Open.
Friday's racing saw action across the open, reserves, U23 and U19 divisions. QLD earned the highest combined points across all divisions and relays, with NSW in second place and SA taking out third.''
The Interstate Cup is a one-day-event and an opportunity for crews from around Australia to go head-to-head with their interstate rivals. Eight strong NSW teams were named to defend the Surf Boat Interstate Cup, run at Bulli beach on February 10th.
The NSW team was selected by combining the best two results from three selection carnivals held throughout the season – the last of which coming at North Steyne on the weekend of 14 – 15 January.
South Curl Curl was represented three times with their Open Women's, U23 Women's and U19 Men's crews named, while Palm Beach supplied the Reserve Men's and U23 Men's teams. Bulli, North Curl Curl and Batemans Bay each had a team named as well.
Conducted alongside the ASRL Open, the combined NSW squad had won the annual competition for the past eight years.

NSW SURF BOAT TEAM FOR INTERSTATE CUP
Open Women – South Curl Curl Shakers
Georgie Smith
Michela Verwey
Genevieve Horton
Lara Campbell
Mark Spiteri (Sweep)
Reserve Women – Batemans Bay Banshees
Megan Douros
Donna Clarke
Alison Wayman
Tracey Innes
Neil Innes (Sweep)
U23 Women – South Curl Curl Milk
Nicola Berry
Malawi Warneford
Jessica Douglas
Willow Doyle
Mark Spiteri (Sweep)
U19 Women – North Curl Curl Venom
Madeleine Julliard
Zoe Elliot
Emma Elliot
Zoe Gillespie-Jeffery
Nathan Wilson (Sweep)
Open Men – Bulli Gold
Dean Roberts
Heath Mercer
Kyle Mercer
Fraser Worthington
Shane Geloven (Sweep)
Reserve Men – Palm Beach Padlocks
Hugo Engele
James Riley
Andrew McCarthy
Stuart Wickens
Peter Spence (Sweep)
U23 Men – Palm Beach Plumbers
Daniel Johnston
Josh McGuinness
Tom Whalan
Hunter Graham
Peter Spence (Sweep)
U19 Men – South Curl Curl Burley
Toby Skelton
Angus Campbell
Alan Perry
David Campbell
Mark Spiteri (Sweep)
Wollongong City Council Lord Mayor Gordon Bradbery AM said "We're excited to have hosted the Australian Surf Rowers League open in February – it's an event that suits our DNA as an active community that makes the most of the great outdoors and our stunning beaches. In practical terms, it is also great to have 1400 competitors from around the nation descending on Wollongong to stimulate our visitor economy, as they experience the restaurants, small bars, attractions and national beauty of our region."
Branch Championships were happening for surf boats at Collaroy Beach this weekend, February 18th.
NSW Surf Life Saving Championships

Next up is the NSW Surf Life Saving Championships, commencing Friday February 17th on our own Northern Beaches, with the Champion Lifesaver and Patrol Competition scheduled to be held at Freshwater until Sunday the 19th. The 2023 Inclusive Championships will be held at North Steyne SLSC on Sunday, 26 February.
The First Aid competition runs over that same weekend, at Freshwater.
The Age Championships run Thursday the 23rd to Sunday the 26th, at Queenscliff. The Masters Championships runs Wednesday March 1st to Thursday 2nd, the Opens runs Friday the 3rd to Sunday March 5th, both at Queenscliff, while the State Surf Boat competition will take lace that same weekend at North Steyne.
Freshwater SLSC and Queenscliff SLSC are the hosts this year.
The Australian Surf Rowers League Open is proudly supported by Team Navy, The NSW Government through its tourism and major events agency, Destination NSW and Destination Wollongong.
ASRL Open 2023: Final Results
OPEN MALE
Bulli Gold
Queenscliff A-Rollers
Mermaid Beach Kennards
South Curl Curl Death Riders
Currumbin Harbingers
Currumbin Krakens
OPEN FEMALE
Currumbin Cockatoos
Port Kembla (NSW) OG's
North Cottesloe Shifty Business
Currumbin Hunters
Lorne Edge
Collaroy Giants
RESERVE MALE
Palm Beach (NSW) Padlocks
Palm Beach (NSW) Pelicans
North Bondi Blade Runners
Avalon Beach Pinkies
Currumbin Huscarls
Fremantle Fajitas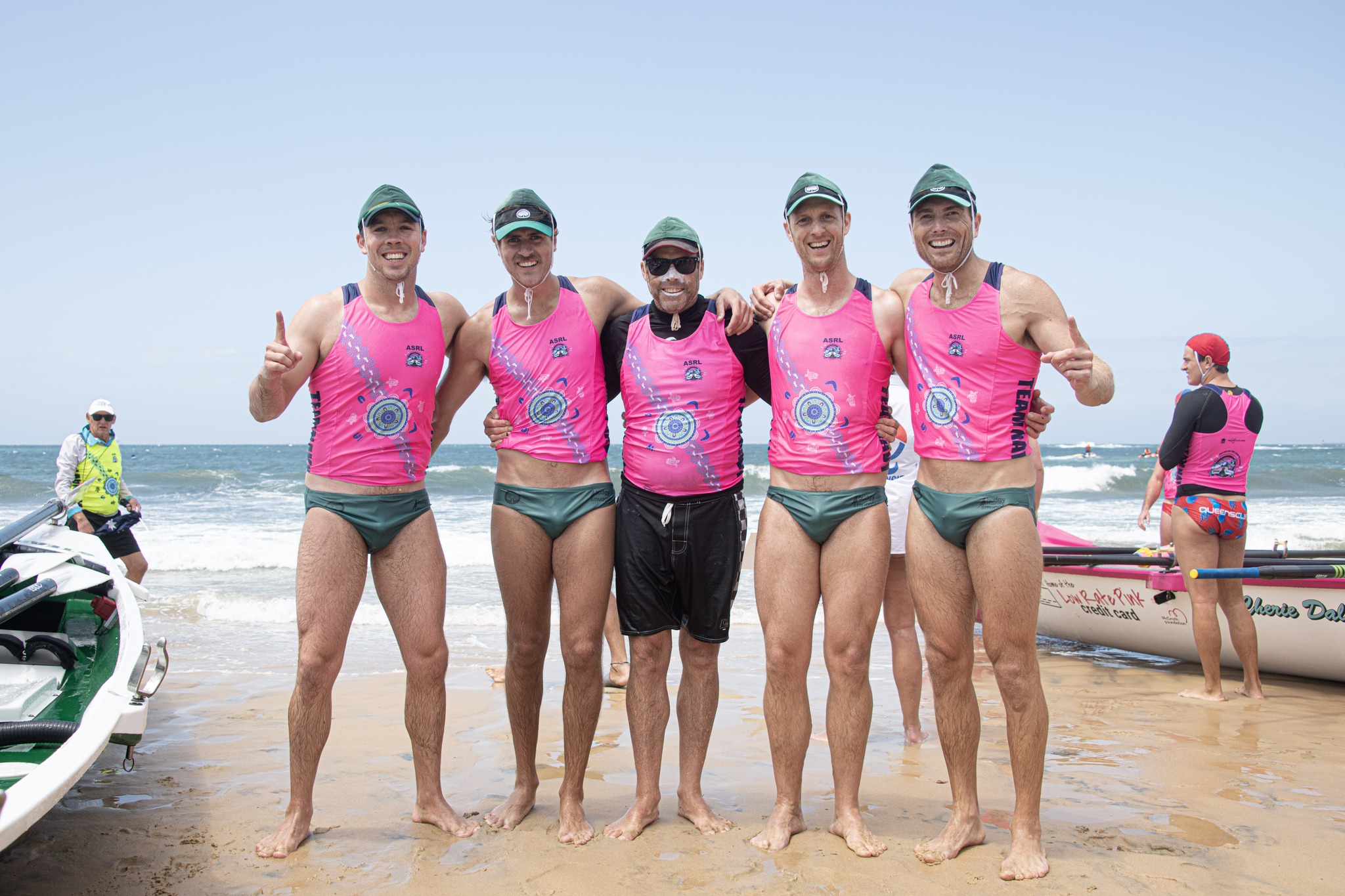 Palm Beach (NSW) Padlocks win! Photo: Malcolm Trees.
RESERVE FEMALE
Currumbin Wolfmothers
Palm Beach (NSW) Pterodactyls
North Bondi Shredders
Batemans Bay Banshees
Lorne Prawns
Coogee (NSW) DMGs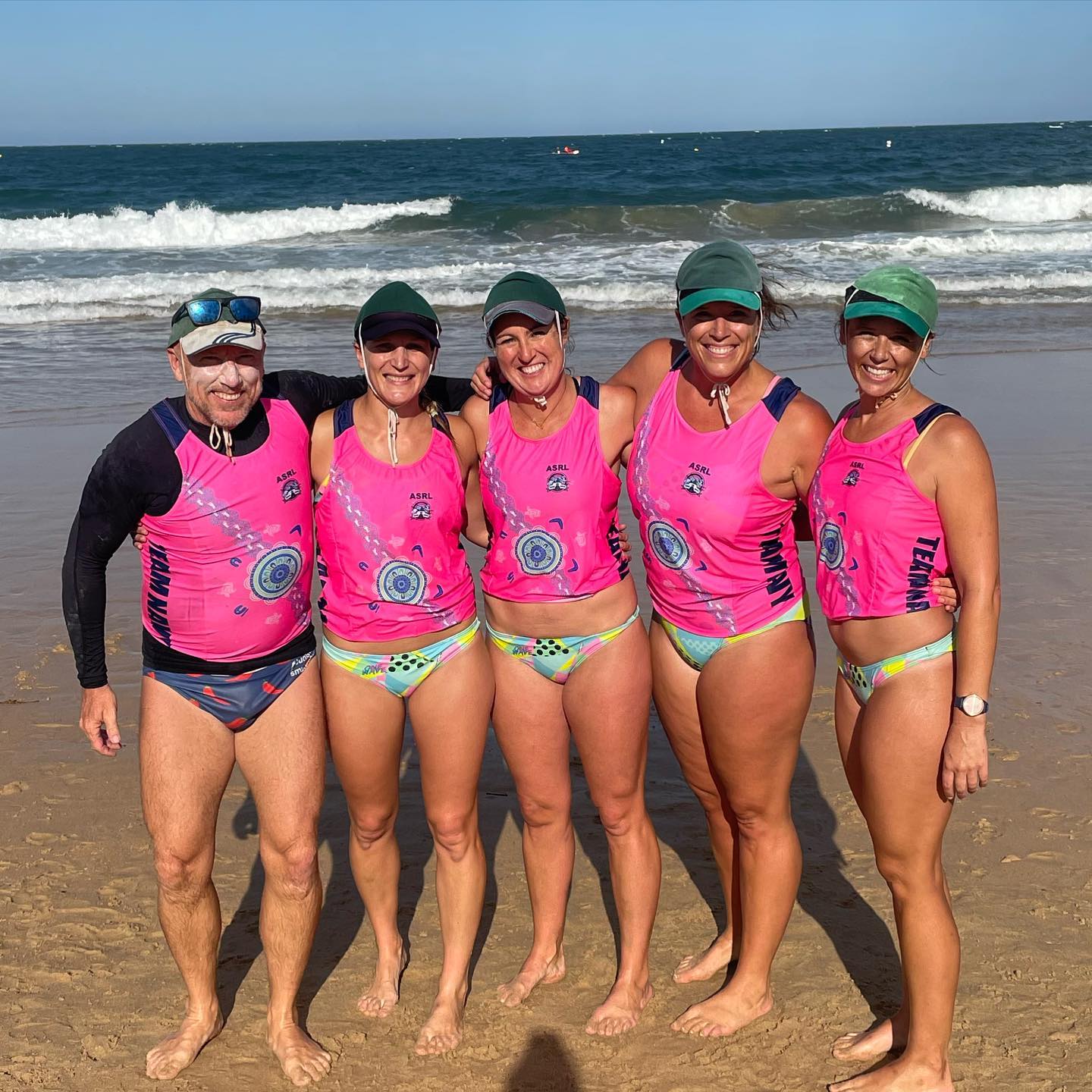 Palm Beach (NSW) Pterodactyls - Silver

U23 MALE
Maroochydore Force
Palm Beach (NSW) Plumbers
South Curl Curl Underdogs
Palm Beach (NSW) Pitbulls
Titahi Bay (NZ) Two Stroke
North Cronulla Young Guns
U23 FEMALE
Dicky Beach Tooshies
PIHA (NZ) Piranhas
Glenelg Grenades
South Curl Curl Milk
Titahi Bay (NZ) Table 9
Palm Beach (NSW) Peastmode
U19 MALE
Palm Beach (NSW) Penitokos
South Curl Curl Burley
South Curl Curl Whompa
North Cronulla Adrenaline
Mooloolaba Dusty's
Alexandra Headland ABA Makos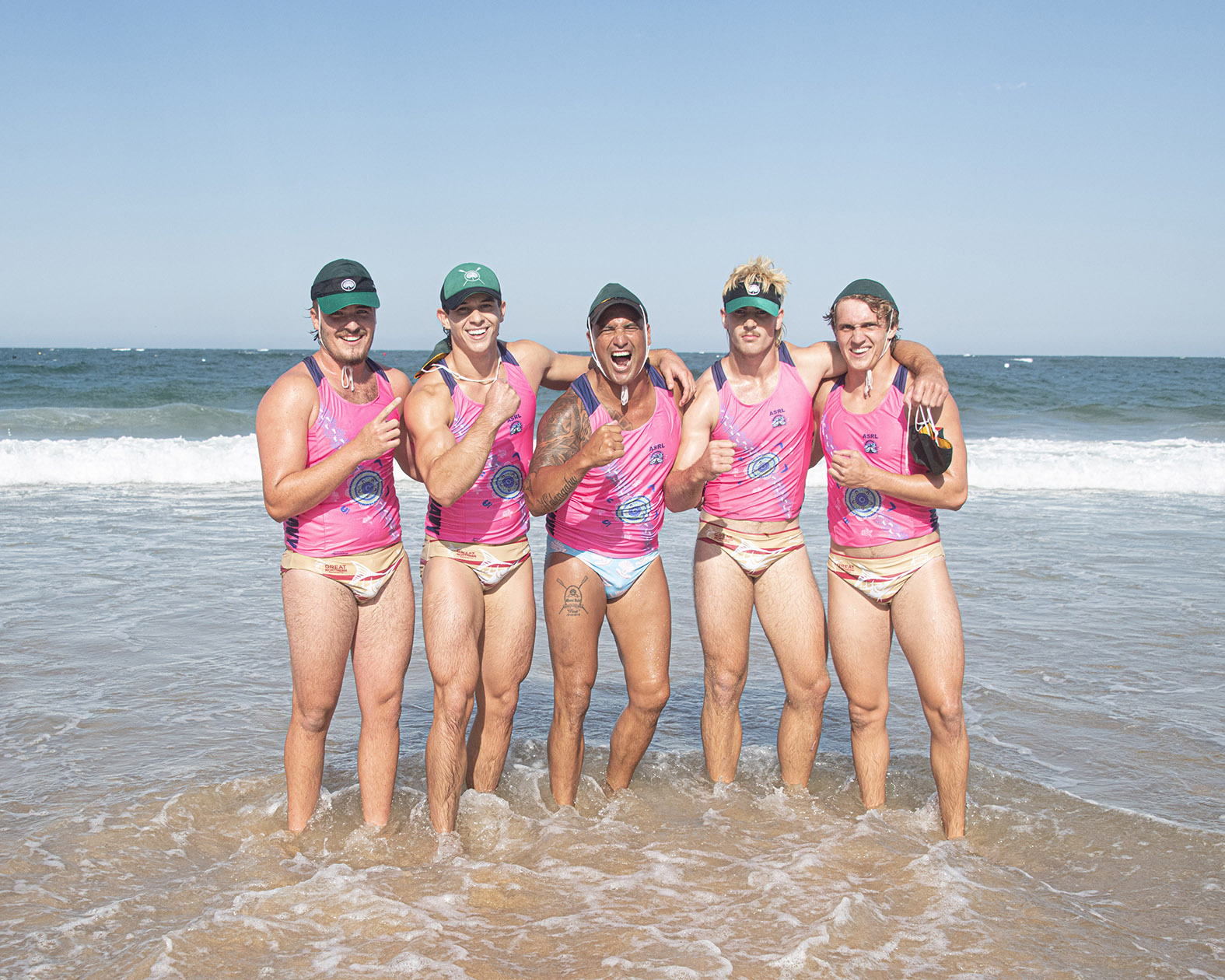 Palm Beach (NSW) Penitokos - winners. Photo: Malcolm Trees.

U19 FEMALE
Currumbin Chilli Pepperz
Freshwater Fenderbenders
Coogee (NSW) Havachats
North Curl Curl Venom
Dicky Beach Dragonflys
Lorne Badgers
Photos from the 2023 Australian Surf Rowers League (ASRL) open run below.
Photos by Malcolm Trees.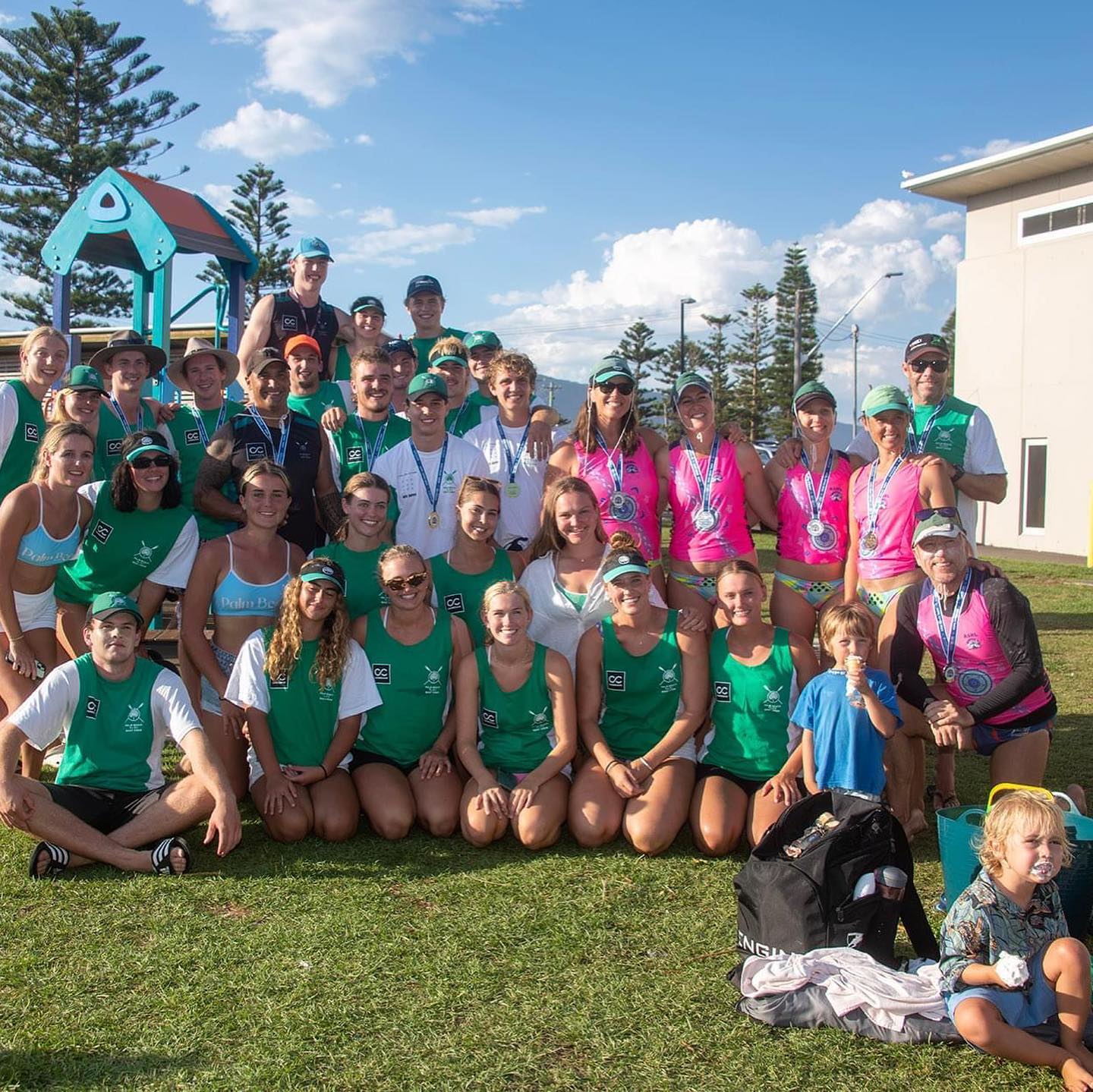 Palmy Army at ASRL Open 2023