February 5 - 11 2023: Issue 570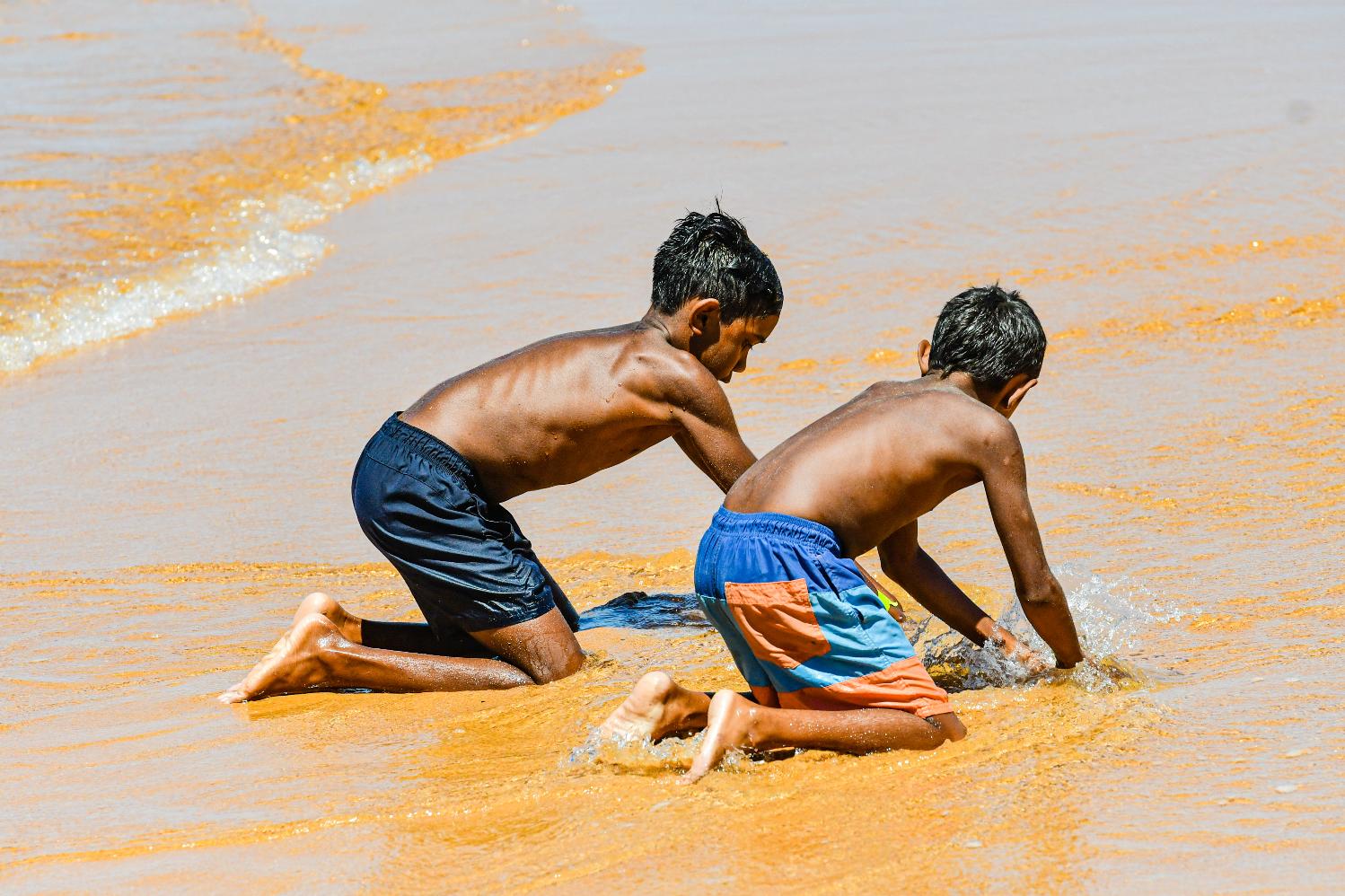 Photo: Michael Mannington OAM
While spending a day at the beach is part and parcel of Australian culture for so many; from February 3rd to 6th, around 40 indigenous kids from Brewarrina, Weilamoringle, and Goodooga far North West NSW are in our area to experience the ocean for the very first time including learning to surf, snorkeling with Miss World Australia and joining in with local Nippers!
While this special trip is remarkable in itself, it is particularly exciting for the kids of Brewarrina and surrounding communities as they have been isolated for more than nine weeks, due to flooding.
The Bush to Beach scheduled to take place late in 2022 had to be postponed then due to flooding as well. Prior to that 2 years of Covid lockdowns meant that stretch of beach from Collaroy to Narrabeen was deprived of that special grace these youngsters bring with them. We missed their laughter, their smiles, their joy.
But not anymore - South Narrabeen SLSC and a few hundred local volunteers and supporters were able to welcome them back this Season.
In acknowledgment of their diligence at school, 40 children aged from eight to 15, discover all that the beach has to offer at South Narrabeen; ably assisted by surf life savers and nippers from South Narrabeen Surf Club with support from North Narrabeen, Narrabeen and Collaroy Surf Clubs.
They learn CPR, basic first aid and learning water safety.
On Friday Miss World Australia Kristen Wright, who is a diving instructor, was teaching the youngsters how to snorkel in Narrabeen rock pool, ably assisted by two other Miss World Australia finalists. Kristen also provided masks and snorkels for all kids.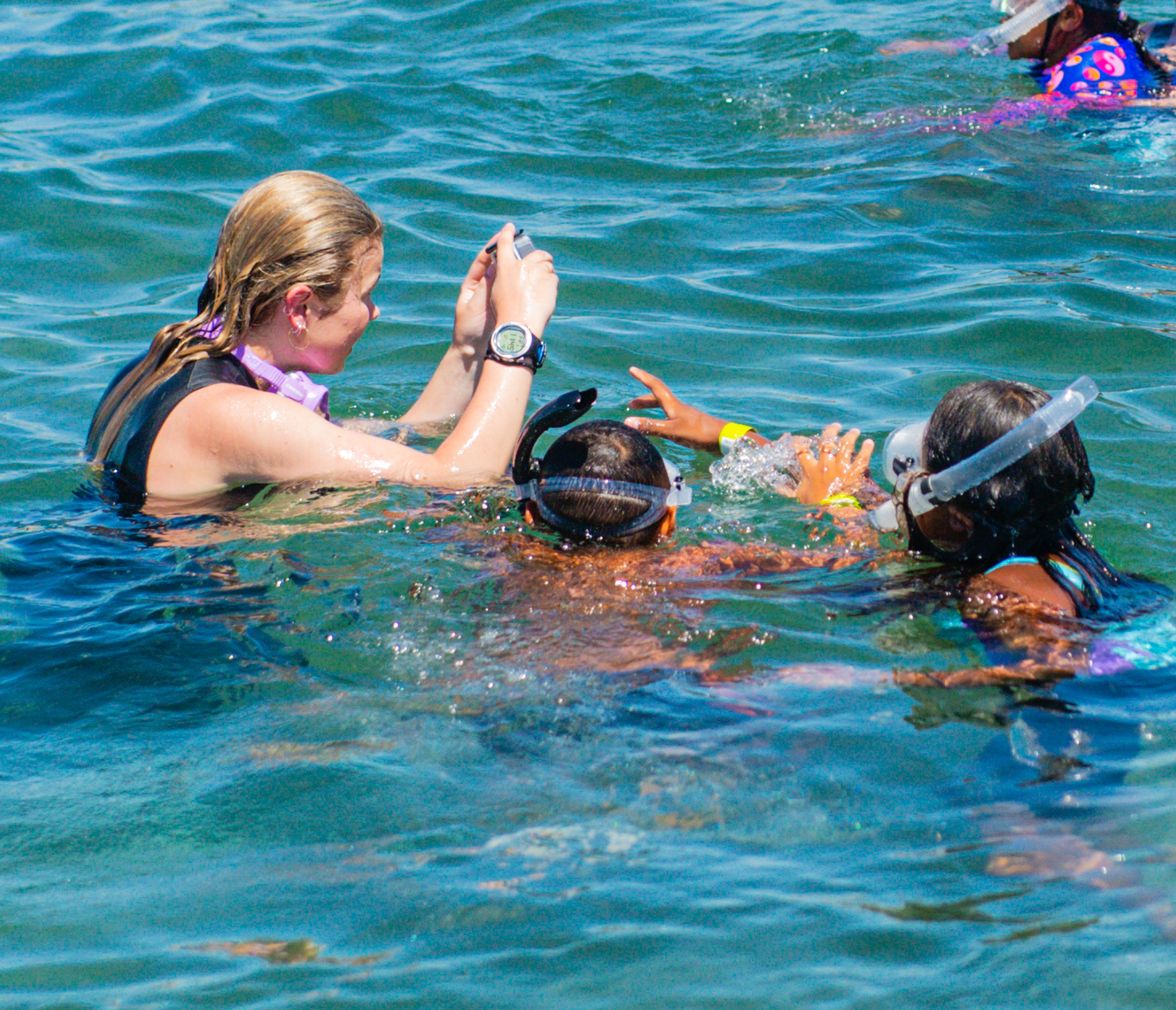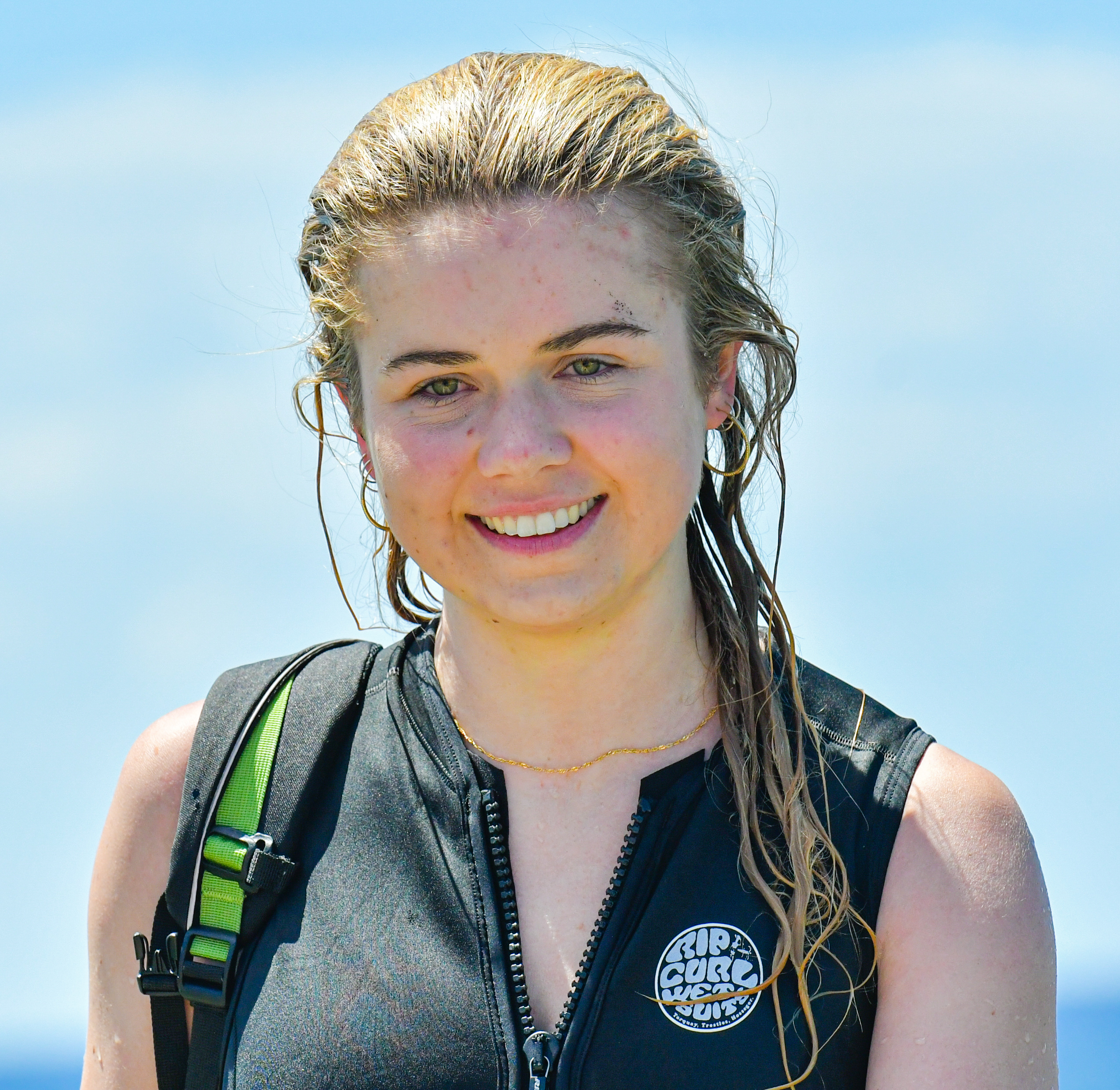 Kristen Wright and the youngsters enjoying some snorkelling. Photos: Michael Mannington OAM

This was followed by a Manly Surf School session teaching the kids how to ride surfboards and then a scumptious Afternoon Tea at South Narrabeen Surf Club that included the famous Manly CWA scones.
On Saturday, February 4th, the youngsters were not only getting to dip their toes into good saltwater during glorious weather, in the afternoon there was Circus on the Sand at South Narrabeen Beach followed by a Baked dinner at South Narrabeen Surf Club, which included special guests and the Super Hubert kids show - laughs a'plenty then!
Today, Sunday February 4th, there's Nippers in the morning, a Tae Kwon Do lesson, CPR and basic first aid training, and more fun on the beach in the afternoon, including a pizza party on the beach, courtesy Pizza Hut. At dusk a disco/karoke session kicks off - a great way to close what is hopefully a memorable visit to their 'sister city'.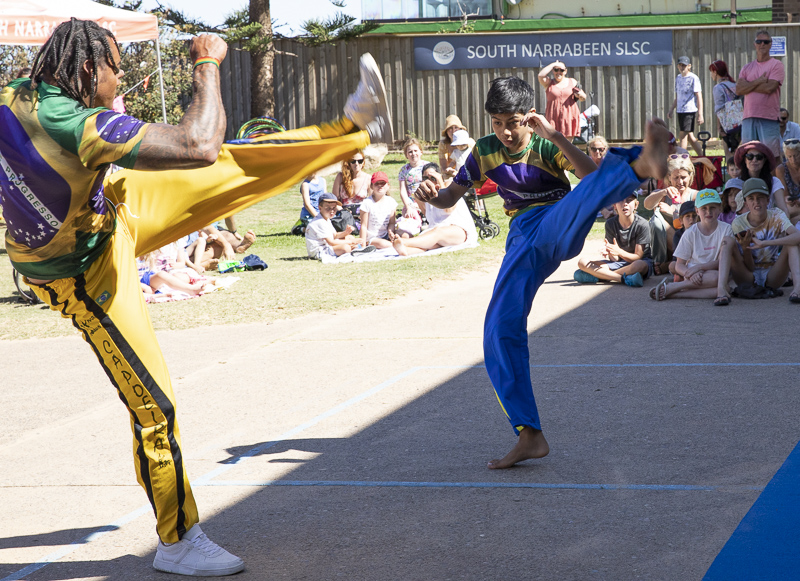 Photo: Maryan Heffernan

The initiative is part of the Bush to Beach programme, now in its 17th year, which gives indigenous children a unique opportunity to learn and explore Sydney's beach culture. Made possible entirely by volunteer efforts, donations and sponsorship, the visit to South Narrabeen Surf Club will see around 1,000 meals being served and around a 1,000 hours of voluntary work provided.
Photo: Maryan Heffernan

"The trip is a reward for school attendance and an opportunity for the kids to see that there is another world outside their own community and help develop confidence and self-esteem" said Bush to Beach founder Jack Cannons AM, adding,
"Brewarrina and its surrounding areas, including, Weilmoringle, Goodooga and other far West NSW towns are disadvantaged by location, droughts, floods and the extreme heat. The trip away provides the children with a special opportunity to explore new places, while learning valuable skills. The educational component of the trip teaches the kids water safety, CPR, basic first aid while making new friends among families from Sydney's Northern Beaches."
Jack Cannons, a former Variety the Children's Charity CEO and Chairman, founded, developed, and launched the 'Bush to Beach' Program, dedicated to inspiring hope, confidence, and self-esteem and promoting education for our great Aussie bush kids.
There are some amazing stories about where a few people have ended up that came here through the Bush to Beach program as littlies – one, now 23 years old is very successful in the fire service.
Beryl Driver OAM, herself a long-term Variety girl, visited on Saturday and caught up with Christopher 'Burra' McHughes who, as a youngster, was among the first groups of children to be part of the Bush to Beach initiative that brings kids from the bush to South Narrabeen SLSC every Summer. Burra visited in 2007. He says the experience "opened his eyes to what is possible."
Burra is a proud Murriwarri Ngemba Yuwaalaraay man from Brewarrina, and years after his first taste of the sea, he's not only an accomplished photographer and founding member of the NSW Rural Fire Service's first Indigenous State Mitigation crew in Brewarrina and Bourke, but also an inaugural Bush to Beach Director.
A wonderful young man, he's a real inspiration for young people in his home town and surrounding communities.
Beryl has been involved with the Bush to Beach right from the beginning, 17 years ago.
''I never get tired of those beautiful children and have seen lots of them grow into wonderful adults.'' Beryl said on Saturday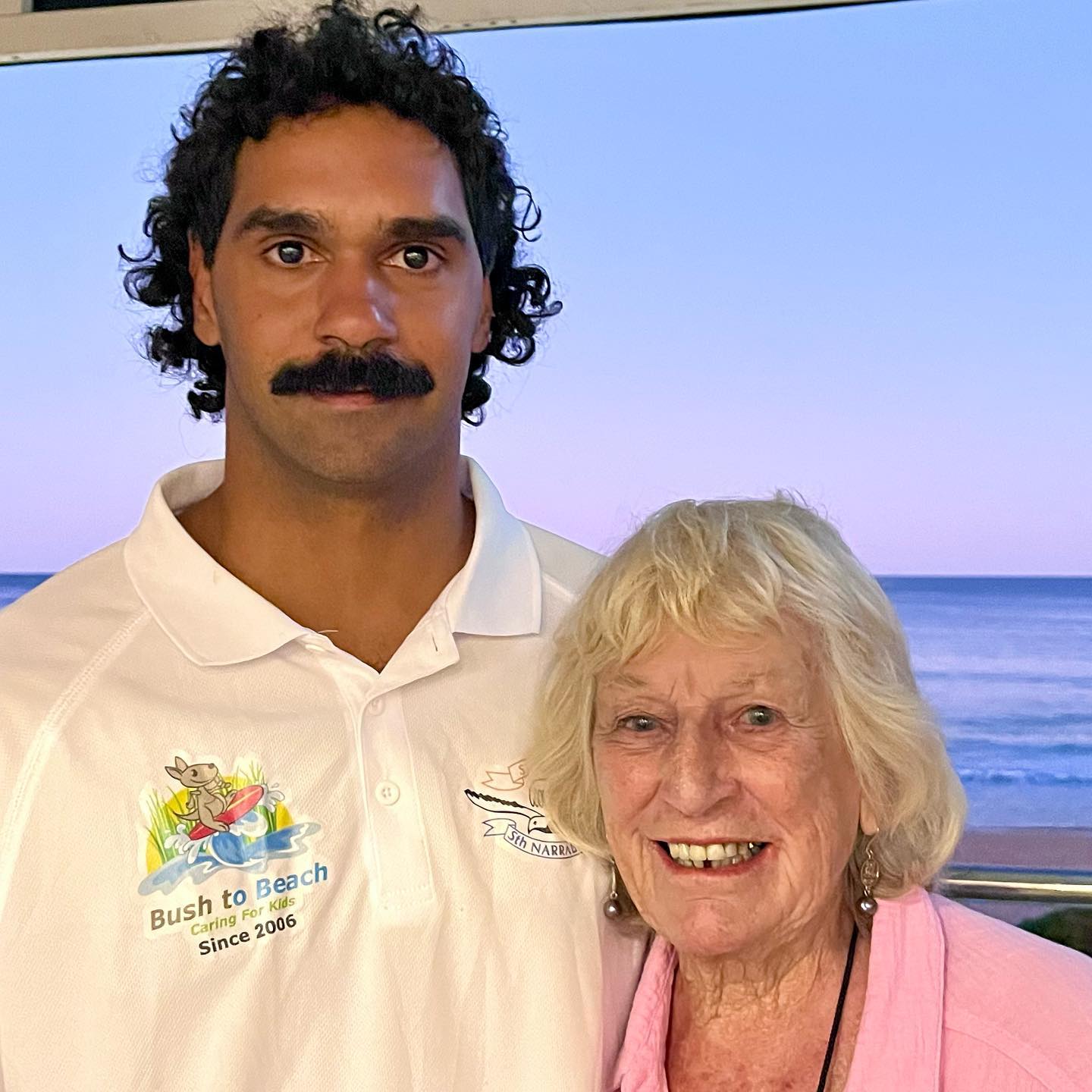 Burra Mac(Burra McHughes) with Beryl Driver OAM. Photo: Sallymae Bailey
Jack Cannons with Ray, South Narrabeen SLSC Clubbie. Photo: Sallymae Bailey

The entire weekend, including transport, outings, giveaways, accommodation, food, fresh fruit and drinks are all organised by the Bush to Beach Board and Committee at South Narrabeen Surf Life Saving Club, with support from generous sponsors.
New Avalon Beach Mural Celebrates Local Flora And Fauna Still Present - Laments That Now Gone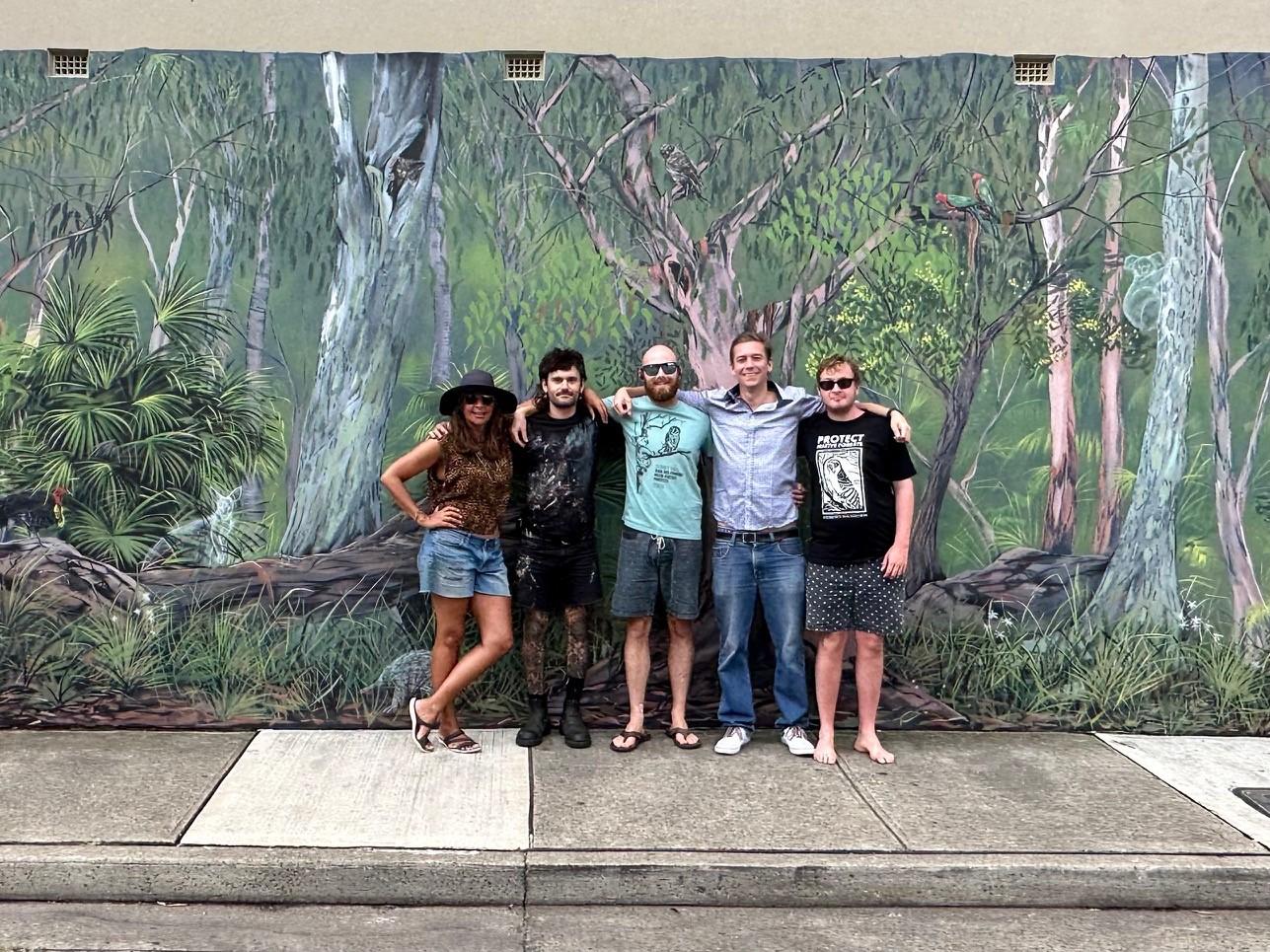 L to r: organiser Jasmine Hopcraft, Mural Artist Daniel Hend, Tom Borg Mc Gee, WIRES wildlife rescuer and carer, Cristo Tracy, General Manager at Avalon Beach RSL, and Jayden Walsh, Ecologist
In mid January 2023 Jasmine Hopcraft spotted a post by Daniel Hend on 'Avalon Whats On' - one of the numerous community forums for residents on Facebook. Daniel was letting people know he was driving from Tasmania up to the Gold Coast muraling as he went.
''If you are interested in a mural I may be able to come to your town/city to complete one as I journey northward.'' Daniel said
''Looking forward to create some new murals, catching up with old mates and making some new ones.''
Daniel, born in 1994 Mullumbimby, was taught by his father Len Hend how to paint traditional landscapes as a child.
''I've since practiced with various mediums in an array of styles, and have progressed into a multi-faceted visual artist.''
''The works I produce extend from fine surrealist pieces and surreal felt tip drawings to vivid impressionist landscapes, native flora and fauna pieces, and murals from a few square meters to over 300 square meter pieces.
Since 2013 I've held numerous successful exhibitions, won competitions, raised money for multiple charities, participated in and employed for numerous live painting events, and painted countless murals across the country from Queensland and NSW to Victoria and Tasmania.''
Ms Hopcraft sprang into action and organised a fundraiser, explaining,
''The Avalon RSL have enthusiastically came on board and agreed that he can paint an amazing Australian Bush landscape on their wall in Bowling Green Lane (opposite the carpark). It 's under the Centenary Cockatoo emblem.
The project was estimated to cost approximately $4k and the RSL kindly agreed to put in $1k. So we needed $3k - which I was sure we can do based on the enthusiastic comments from the community on his work.
I think it is really important to celebrate our beautiful tree canopy and celebrate our stunning gum trees.'' Jasmine said
The mural features local flora and fauna with a focus on Avalon's Angophora and Spotted Gum forest to help foster a culture of appreciation and preservation of these majestic trees and ensuing wildlife in the community.
A focused art installation of this kind contributes to the reinvigoration of our community's enthusiasm for fostering a culture of appreciation and preservation of the majestic gum trees and ensuring wildlife remain in our local lived environment.
By the community contributing their own money they are demonstrating that they are proud of where they live and willing to work together to protect its beauty.''
Jasmine kicked in the first donation herself and then everyone tumbled their coins and notes in.
The mural was informed by local Ecologist Jayden Walsh, who has a vast knowledge of what is here. Tom, Jayden and Daniel walked through Stapleton Reserve in Avalon to get inspiration and share knowledge of what is still here and what we have lost due to the human impacts on this place of those who moved in and cleared trees, erected fences, introduced exotic weeds, foxes and domestic pets.
You will see Avalon's koalas, now gone, are part of the mural as ghosts. Similarly a swamp wallaby, once prolific here, and an echidna, are also a ghosts.
Still present wildlife is vividly coloured and celebrates nocturnal residents such as possums and powerful owls, and those who fill our days with songs and their own individual natures as they make their 'rounds' or ptarols through this place - bush turkeys 'gobbles' alike large chickens on the ground, king parrots wink and chirrup at us from tree limbs, a kookaburra's cobalt wing feathers sparkle at us from among the similarly sparkling blue-green eucalypt trees - the pale salmon and deep reds of the angophoras, the bangalows, bush rocks, flannel flowers and heathland grasses knit through leaf mulch, a wattle is in bloom - the green shadows go deeper, invite you to gaze in where there is glowing lights.
Daniel commenced the work in late January, completing it earlier this week, seventh of February 2023.
Jasmine shared progress photos to keep everyone up to date.
What a great community - what a great effort by Jasmine, Daniel, Jayden, Tom and all who crowd funded this art work.
And now the community has another great mural - one of several that now brighten the walls of the Avalon Beach village shopping precinct.
Those progress photos and their details RUN HERE
Agreement To End PEP-11 Litigation Revives Applicants' Licence Extension Process: Responses From Candidates For Pittwater In 2023 State Election - MP For Mackellar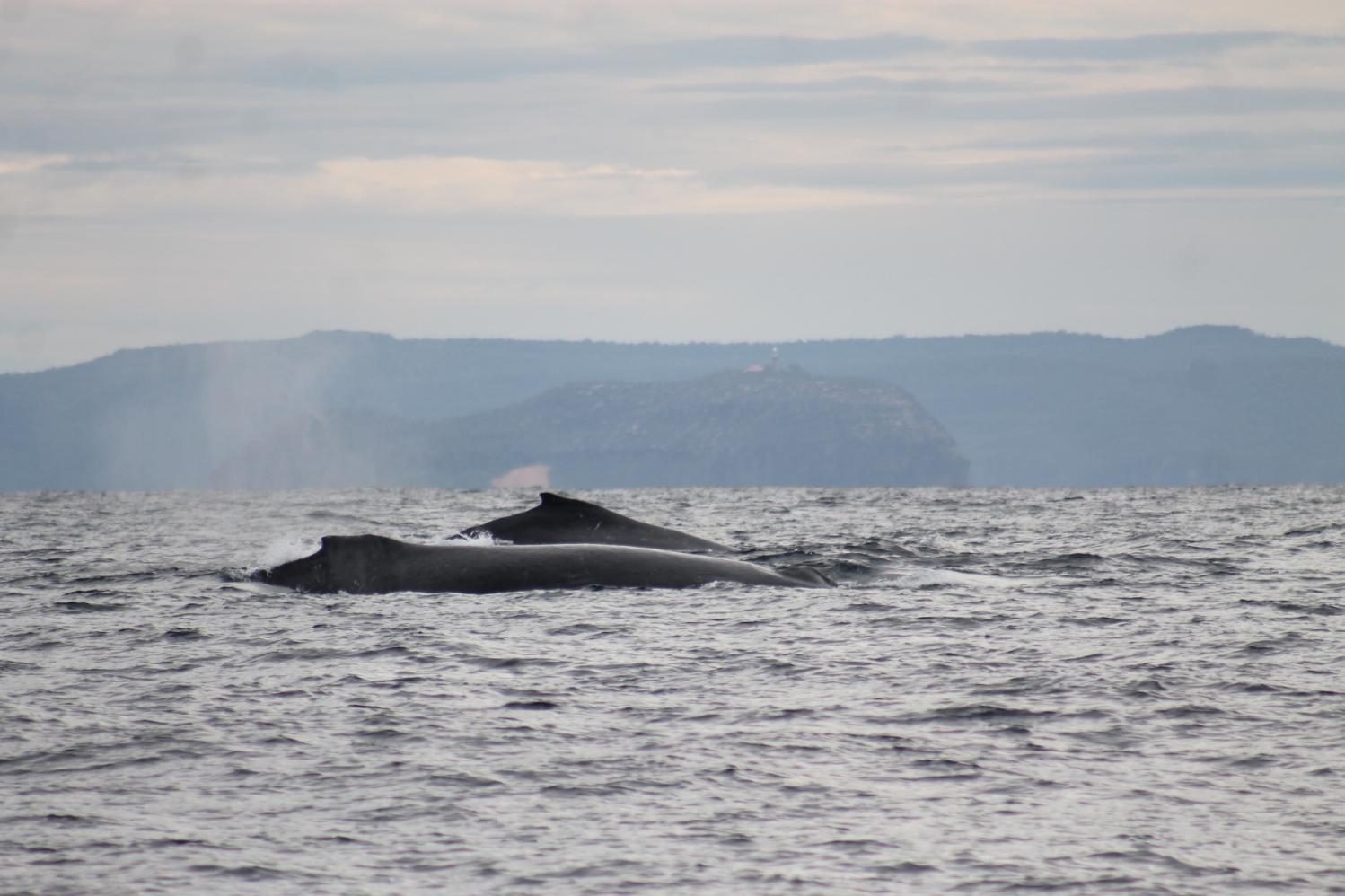 Humpback whales off Barrenjoey migrating north - in 2017 the PEP-11 proponents wanted to conduct seismic testing during whale migration season.
On Friday February 3rd Federal Minister for Resources, The Hon Madeleine King MP, announced the Australian Government and Asset Energy have reached an agreement to end ongoing litigation relating to PEP-11 and have filed proposed consent orders with the Federal Court of Australia.
Asset Energy had commenced proceedings in the Federal Court to challenge Scott Morrison's decision to refuse applications in relation to PEP-11, and was scheduled for a 2 day hearing in March 2023. The proceedings had commenced prior to revelations former Prime Minister Scott Morrison had appointed himself to several portfolios, including Keith Pitt's portfolio as Minister for Resources and Water.
On June 2nd, 2022 in a statement to the Australian Stock Exchange, BPH Energy Limited (ASX:BPH) advised that investee Advent Energy Limited's subsidiary Asset Energy Pty Ltd had applied to the Federal Court pursuant to section 5 of the Administrative Decisions (Judicial Review) Act 1977 (Cth) and section 39B of the Judiciary Act 1903 (Cth) to review the decision of the Commonwealth-New South Wales Offshore Petroleum Joint Authority (Joint Authority), constituted under section 56 of the Offshore Petroleum and Greenhouse Gas Storage Act 2006 (Cth) (Act), to refuse to vary and suspend the conditions of Exploration Permit for Petroleum No.11 (PEP 11 Permit), pursuant to section 264(2) of the Act, and to refuse to extend the term of the PEP 11 Permit, pursuant to section 265 of the Act.
Once the Bell Inquiry report was published, and submissions made available, including one from Asset Energy Pty Ltd, and a court date listed, BPH confirmed a "bundle of documents" have been made publicly available and relate to Mr Morrison's purported decision.

The consent orders, if granted, will vacate Mr Morrison's decision to refuse applications in relation to PEP-11, and return the PEP-11 application to the Commonwealth-New South Wales Offshore Petroleum Joint Authority for a new decision.
In the first instance, the Government of New South Wales, as the New South Wales member of the Joint Authority, will consider its position in relation to the project as a relevant decision maker under the Offshore Petroleum and Greenhouse Gas Storage Act (2006).

The Commonwealth will then consider the matter once the New South Wales member of the Commonwealth-New South Wales Offshore Petroleum Joint Authority has considered the matter.

Pittwater Planning Could Be Covered By Its Own LEP: Greens Lawyer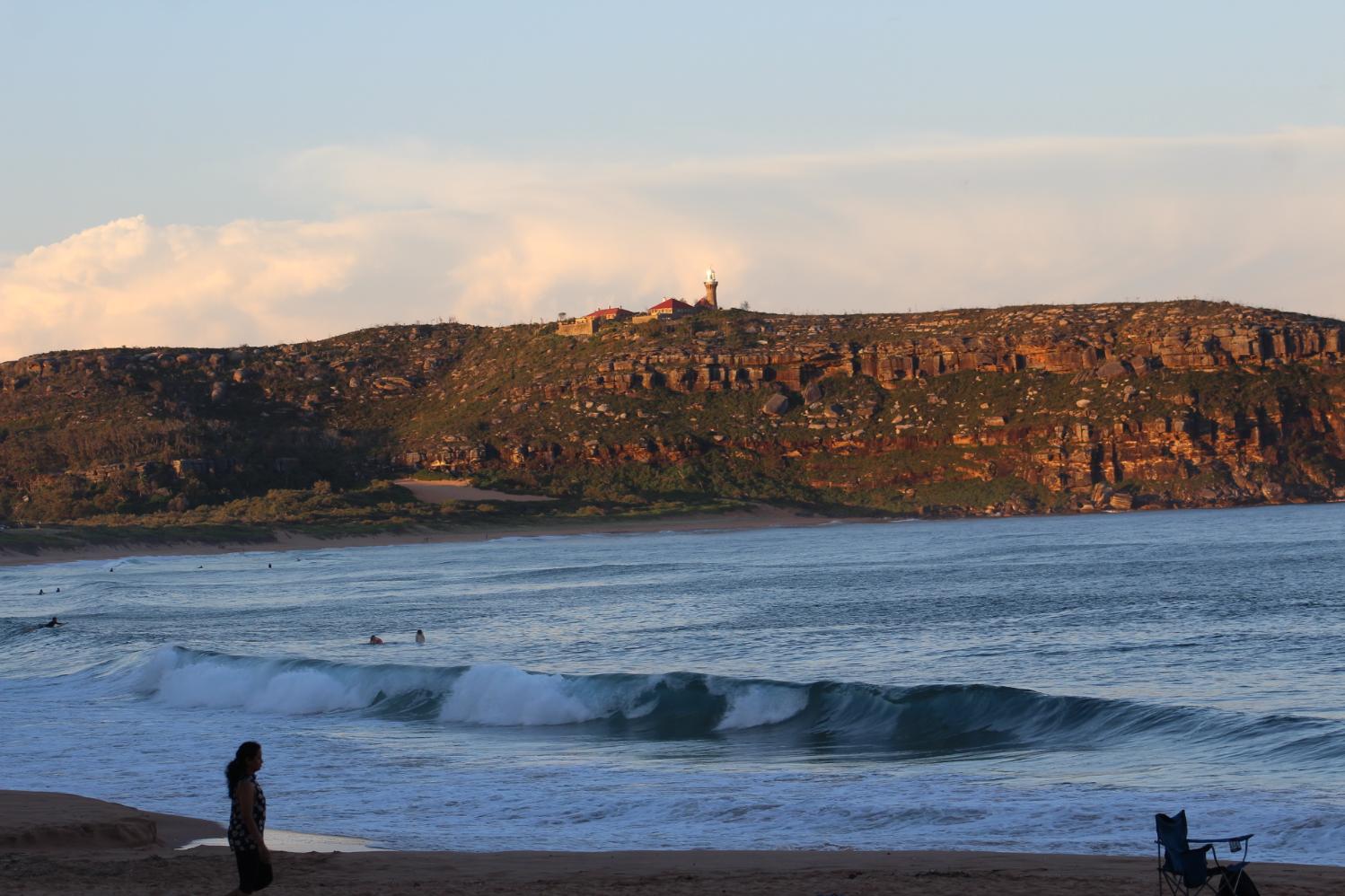 Pittwater could legally retain its own planning rules under the Northern Beaches Council, an environment and planning lawyer told a Greens forum this week.
James Ryan, who runs his own practice as well as advising NSW Greens, said it was a state government policy to harmonise the Local Environment Plans of amalgamated councils, like NBC.
However, there was no binding directive from a government minister to that effect, he said.
In fact, the former Pittwater Council LEP could be updated to strengthen it and reflect the desires of the local community.
"The key thing is: there's no legal imperative to make a single unified LEP," he told the crowd.
"There's pressure from the state government that these merged councils will harmonise their planning instruments."
The "Saving Pittwater from the Chainsaws" forum was organised by Northern Beaches Greens and took place on Thursday's night. It was standing room only in the Angophora Room at the Nelson Heather Centre where the forum was held.
NSW Greens Upper House MP Cate Faehrmann also addresssed the meeting about planning issues, along with Pittwater Greens Councillor Miranda Korzy.
Meanwhile, resident group leaders outlined problems with inappropriate development from Palm Beach to Elanora Heights, and members of the community discussed issues ranging from tree loss to the need to protect wildlife.
Mr Ryan also commented on the Northern Beaches Draft Conservation Zones Review, which proposes downgrading 3,613 properties from Conservation Zones to Residential Zones.
He said he did not want to disparage council staff and the consultants who had worked on the review.
"I note the detail is extremely good, there is a lot of research and a lot of consideration," he said.
"But the key fact is what is the purpose of the report?''
"What are they trying to achieve?"
Mr Ryan noted the strong environmental focus of the Pittwater LEP, contrasted with that of the former Warringah Council, in which he said he couldn't see anything about European or Aboriginal heritage, the environment or transport access.
He also warned that subtle changes in definitions to zones could make major changes - mentioning that the proposed C4 zone includes provision for "Home industries" without development consent.
That would include "industrial activity", in either a house or shed, such as an auto-electrician's workshop, he said.
Similarly, he was concerned that biodiversity corridors should be designated C3 zones, whereas the proposal at best would define them as C4.
(Reports from other speakers and on motions will be available for the next issue.)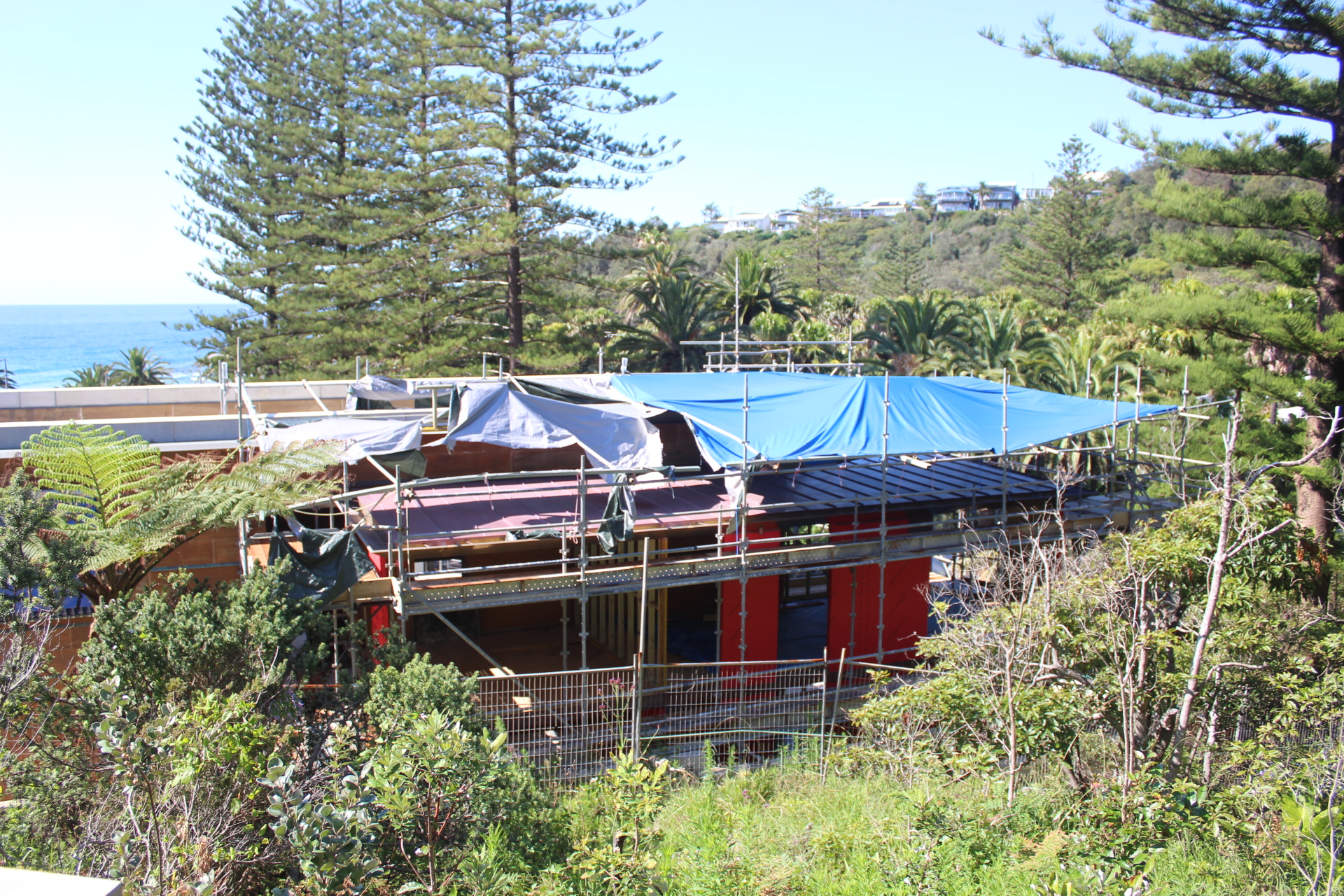 filling the block at Bilgola - photo taken January 2023. Photo supplied
Two New Surfboats For Avalon Beach Surf Life Saving Club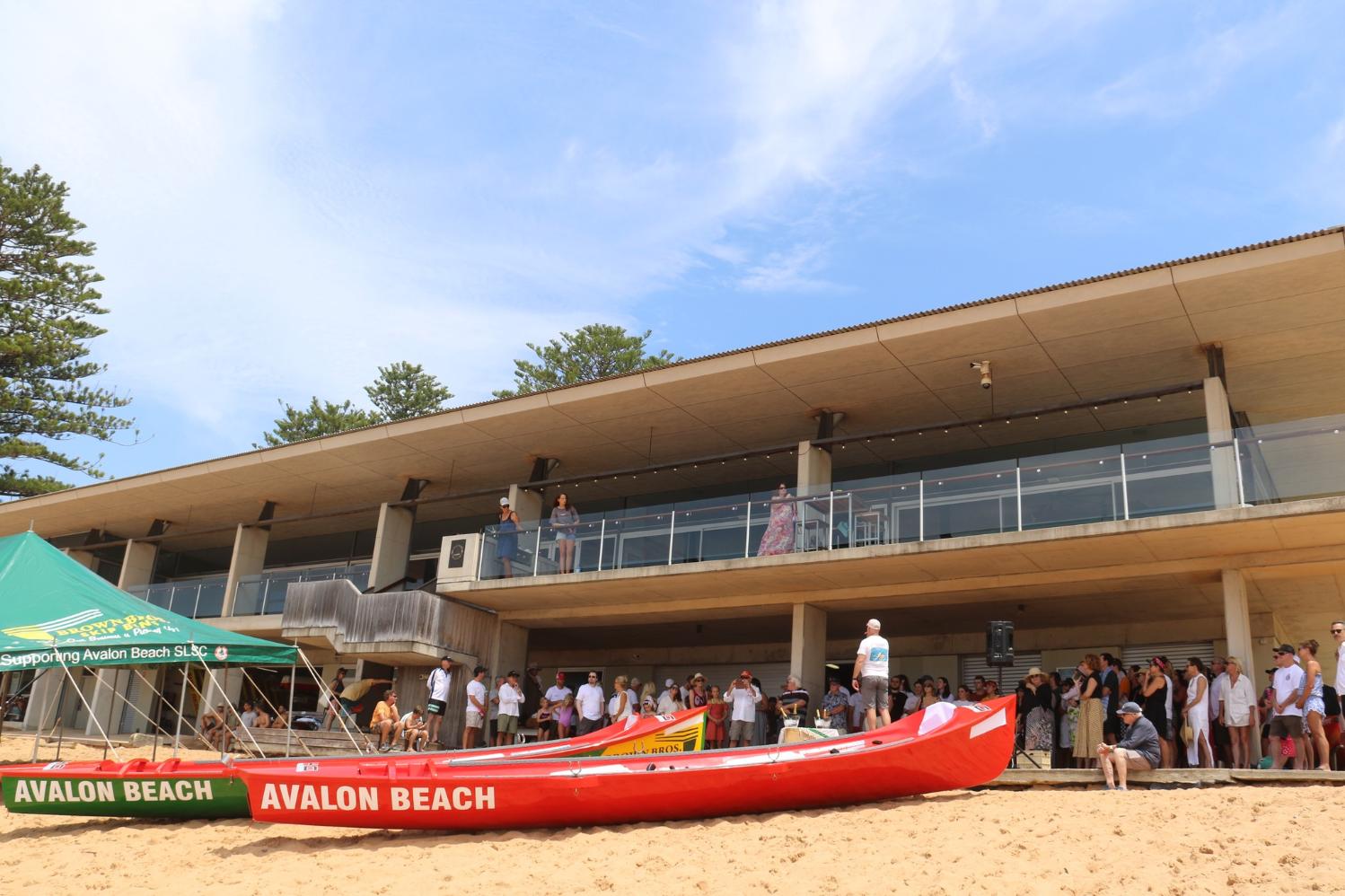 Two new surfboats for Avalon Beach Surf Life Saving Club launched and named on Sunday January 29 fittingly honour two people who've played a big role in the Club's surfboats and in the Club's overall history.
A large crowd of current and former club members, Life Members and guests applauded the naming of the boat "Sue Millar", as the perfect choice for one of the new boats, honouring the widow of surf boat legend and Life Member Rick Millar.
The other new boat was named "Brent Walker 93", also a perfect choice,honouring Brent who was part of the Club's first Open Surfboat Rowing Championship Crew (Brent, Darryl Johnson, "Hector" Heathcote, Nathan Press, Rick Millar sweep) who won the Gold Medal in 1993. Brent sadly passed away in early 2018.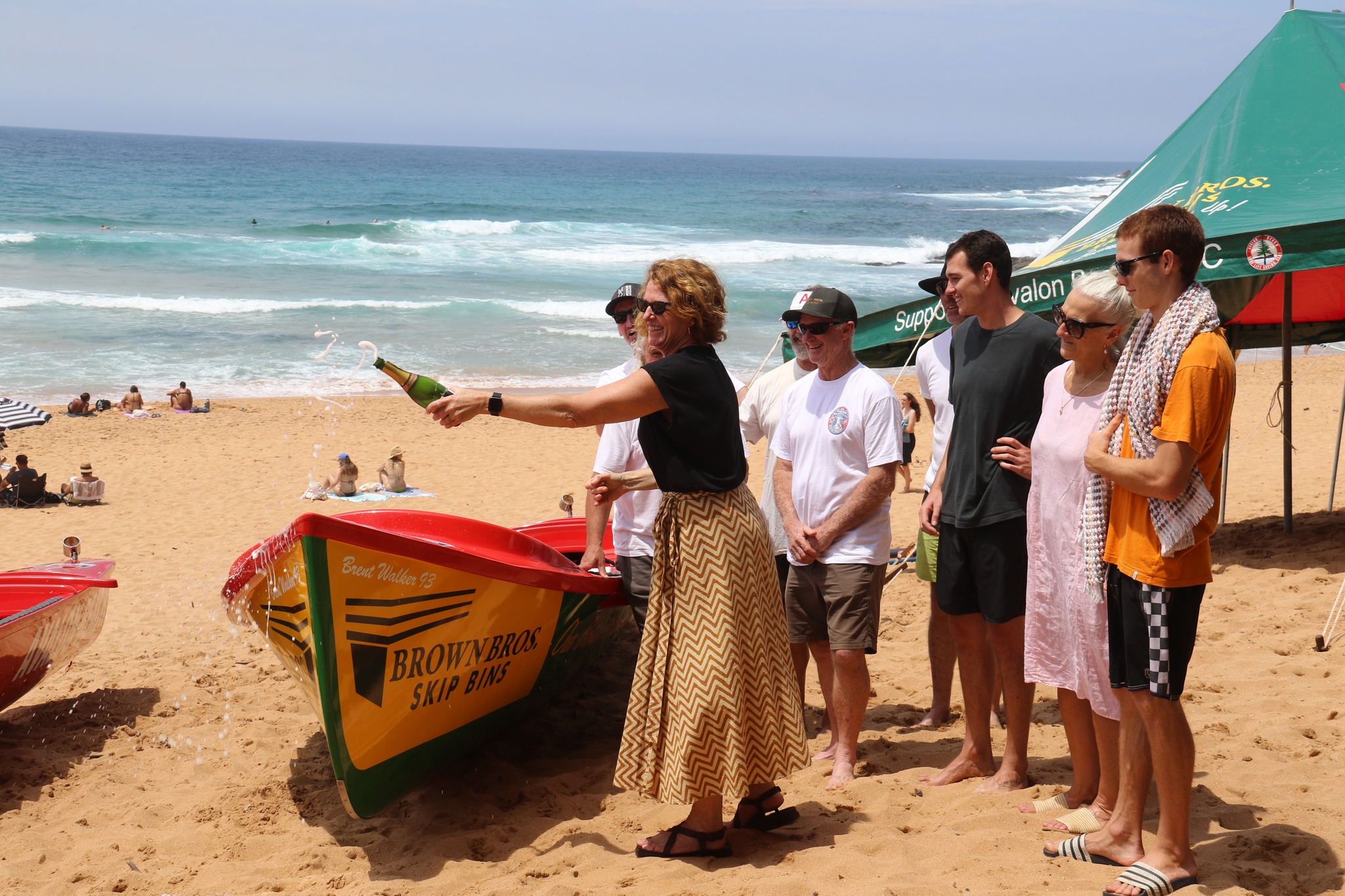 Brent Walker 93 christening
Here's to many medals ahead for their boats!
New Club members are always welcome. If anyone thinks they may be interested in having a go in surfboats or any other surf club activity, join the club to gain their bronze medallion please contact the Club through avalonbeachslsc.com.au
It's a great way to meet new friends and have fun while doing worthwhile community service as a volunteer surf lifesaver.
Report by Roger Sayers OAM
Life Member, Publicity Officer
Photos by Roger Sayers and past-Presidents of ABSLSC Christine Hopton OAM and Richard Cole. MORE HERE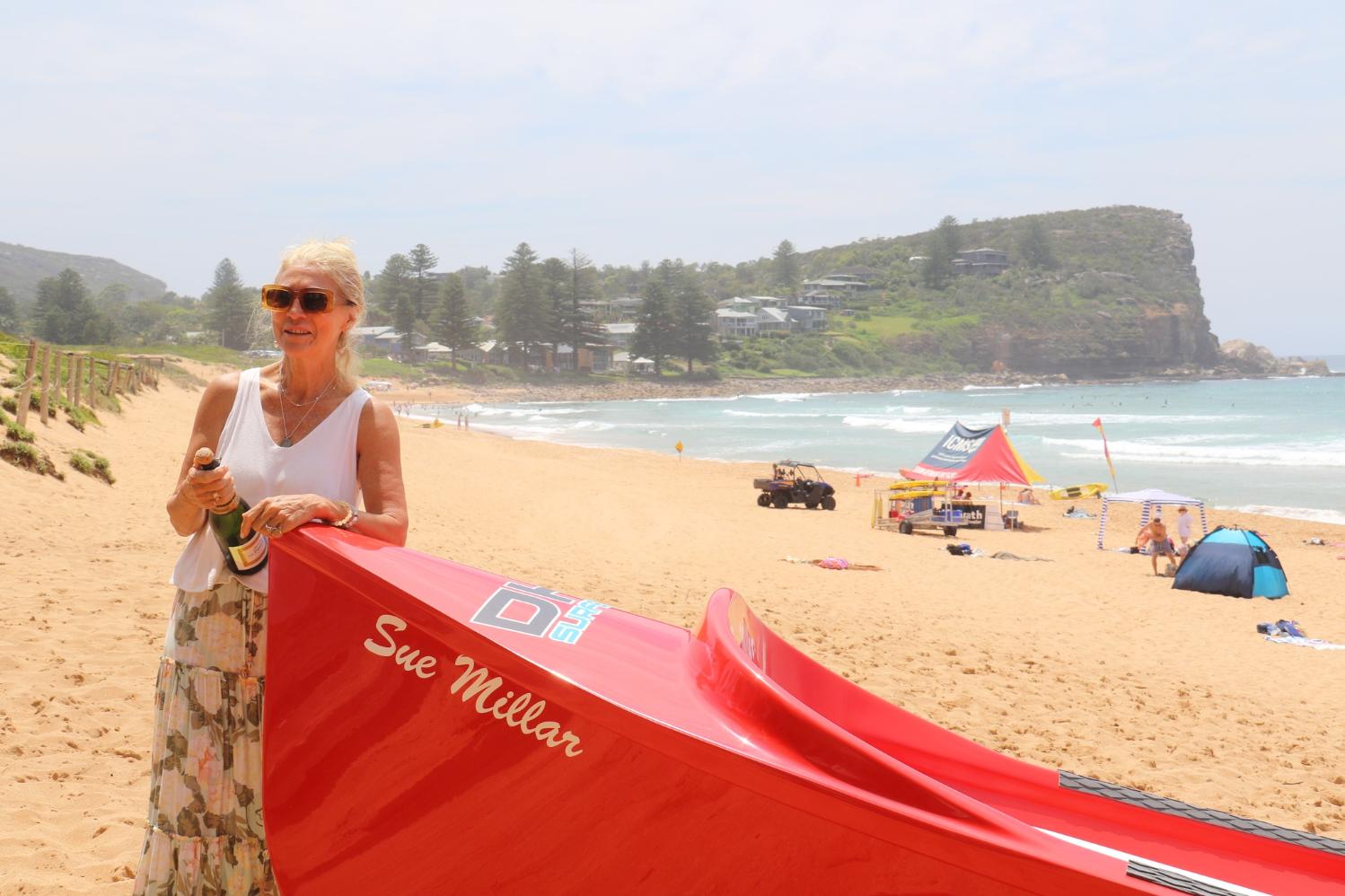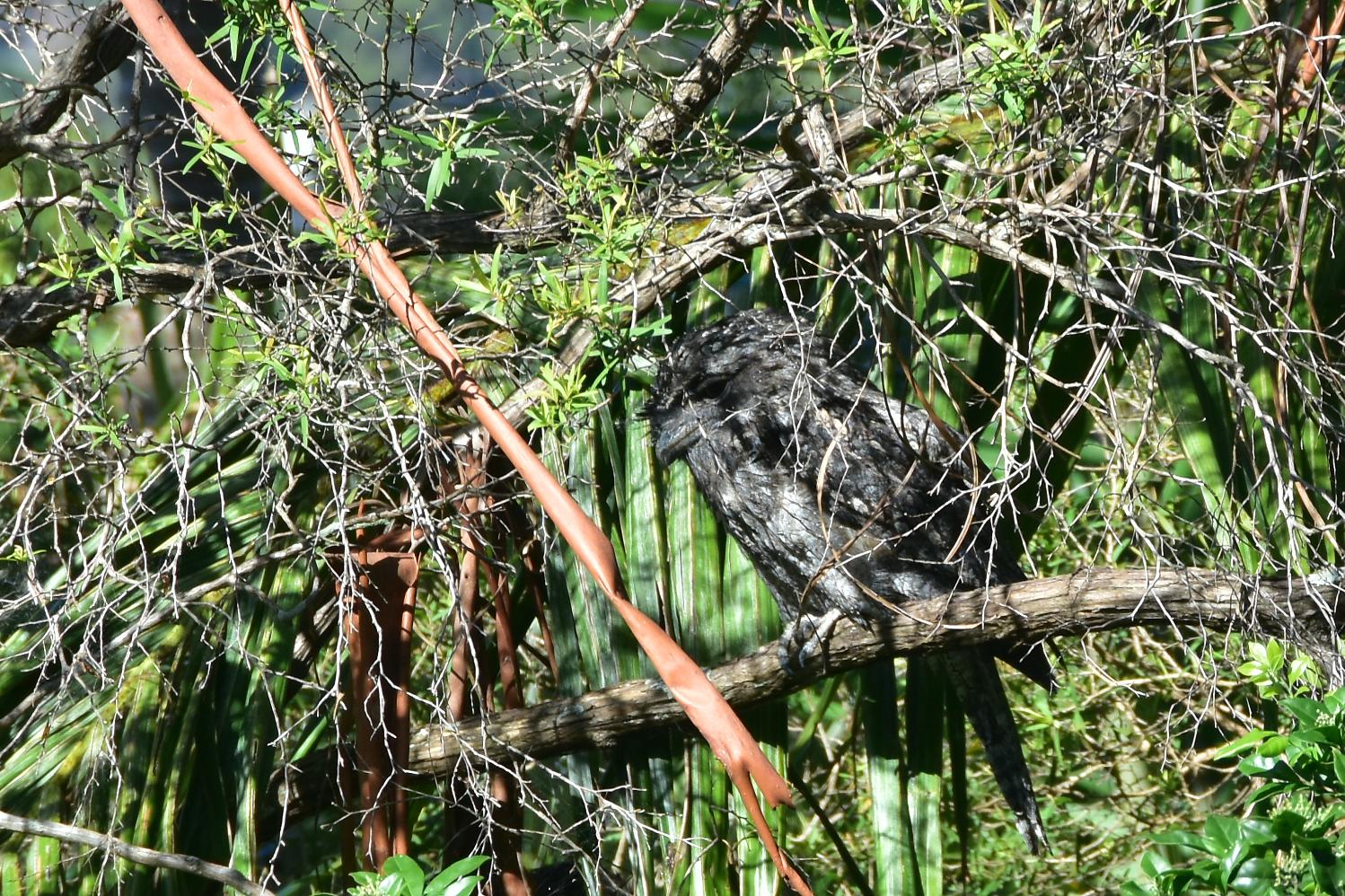 Twany Frogmouth at Warriewood. Photo: Kevin Murray
Past Features Archives (pre 2014)
Pittwater Online News was selected for preservation by the State Library of New South Wales and National Library of Australia. This title is scheduled to be re-archived regularly.
Archived Issues (2014 on) may be accessed here: pandora.nla.gov.au/tep/143700
Past Issues are also listed on site under Community News, by month.