August 14 - 20, 2022: Issue 550
Communities Call On State Government To Put 'Local' Back Into Councils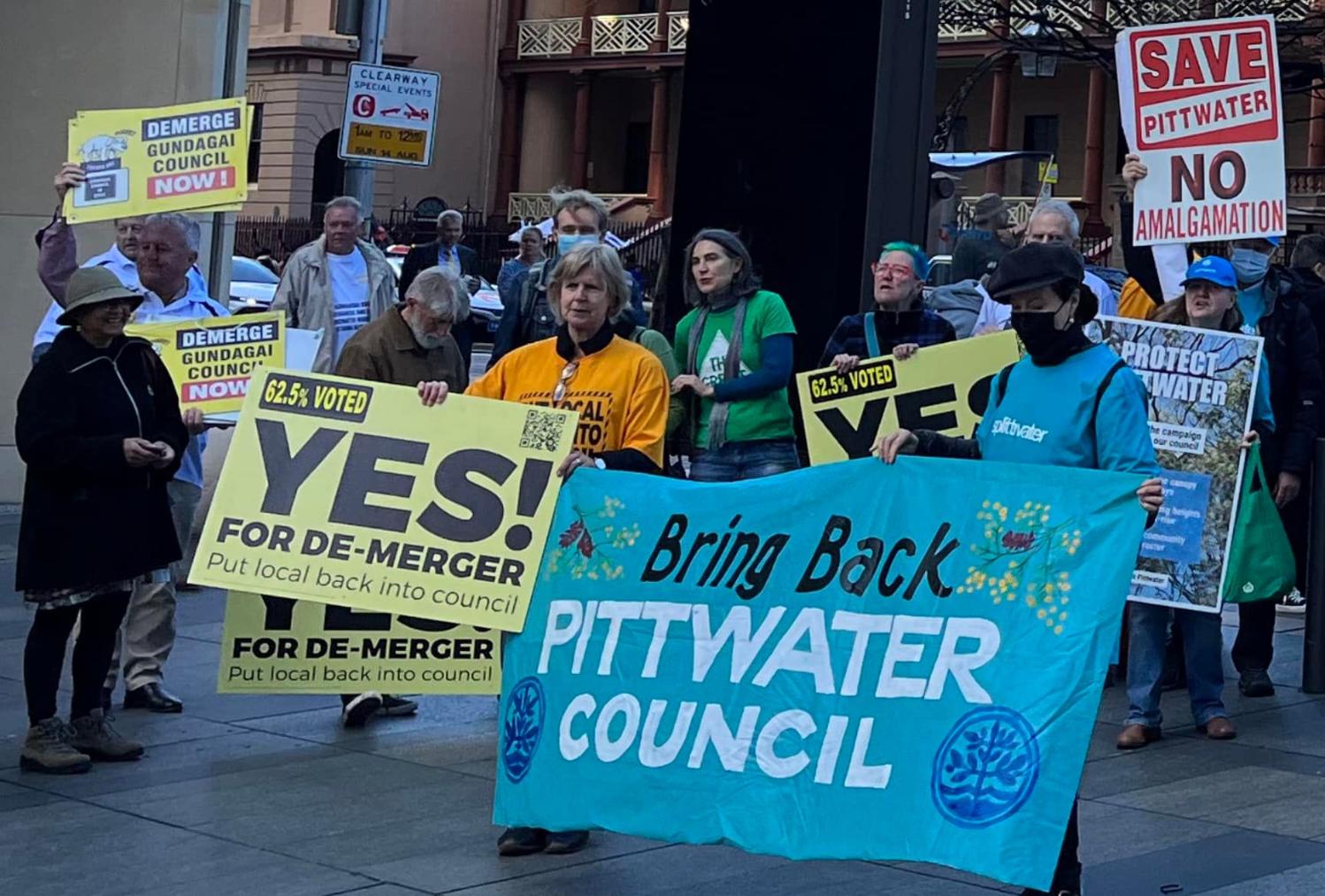 Communities from across NSW converged on NSW Parliament this week, calling for plebiscites to allow them to decide the fate of their merged councils.

Pittwater residents, including members of Save Our Councils and Protect Pittwater, joined Tuesday's lunchtime rally on Macquarie St, which was organised by the statewide group, Demerger NSW Alliance (DNA), and Inner West's Residents for Deamalgamation (RFD).
In an address to the rally, NSW Labor Local Government spokesman Greg Warren restated his party's position at the 2019 state election.
"A Labor government will not forcibly merge or forcibly demerge any council in NSW," Mr Warren told the crowd of about 100 protesters.
"We will allow referendums so that communities can have their say.
"And if those communities decide through referendum to demerge or merge, so be it."
His message was supported by Shooters, Fishers and Farmers MP Robert Borsak and Greens MP Jamie Parker, who had been scheduled to speak but was in Covid isolation.
Mr Borsak said his party was committed to bringing a bill to Parliament to "get this sorted", although he didn't think it would be possible by the end of the current Parliamentary year.
He noted that there had been no government review of the 2016 amalgamations because he said the state government did not want to reveal the disaster it had created.
MPs, councillors, former councillors and other residents from across the state - including Cootamundra-Gundagai, Guyra, Hilltops, Bombala, Tumbarumba, Inner West, Canterbury Bankstown and the Central Coast - also joined the rally.
Former Pittwater Councillor Sue Young, who is a member of DNA and deputy president of Save Our Councils, warned the NSW government must act on demerger calls before next year's state poll or it would become an election issue.
"I call on the present government: you've got a chance now to show these communities that if their residents want to deamalgamate, that they should be given a binding poll," Ms Young told the rally.
"Not like in the Inner West, where 62 per cent of people from each of the former local government areas, the majority, wanted to demerge, and now they're mucking around with business cases.
"This is about the community. The community is more than just about money.
"Apart from a binding poll, the poll must be held in each of the former council areas because as some of you would know, we from Pittwater are outnumbered by the former Warringah Council.
"No matter what a poll for the new Northern Beaches Council would do, we would be outnumbered."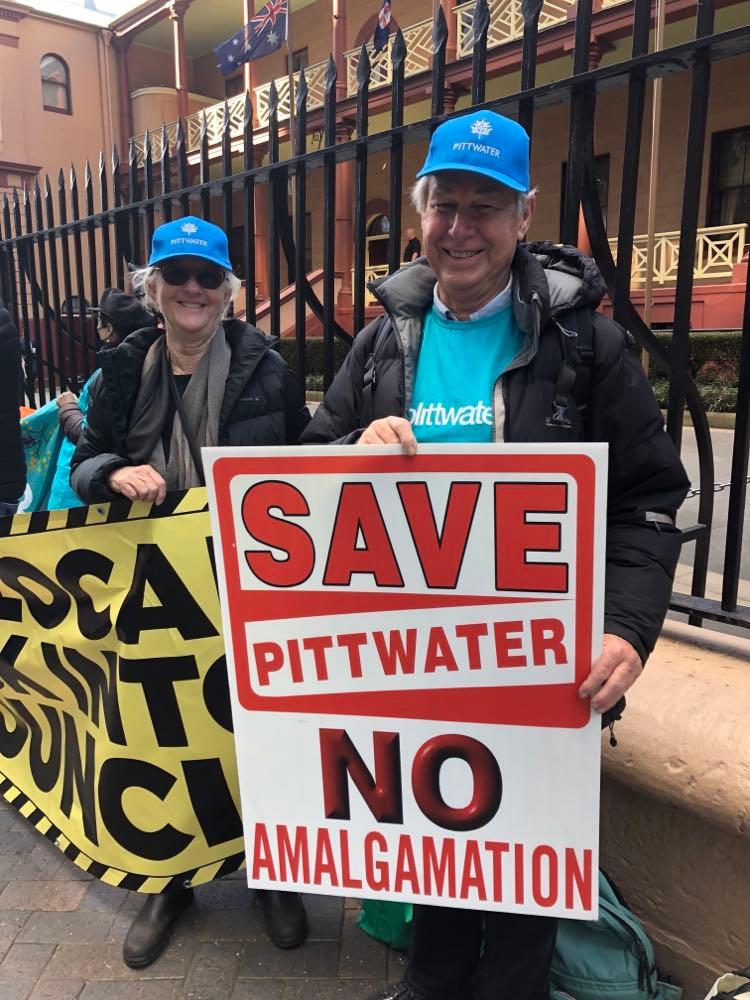 Sue and Tony Young at the Rally
Avalon Quilters 2022 Exhibition Of Members Work Will Present Over 80 Quilts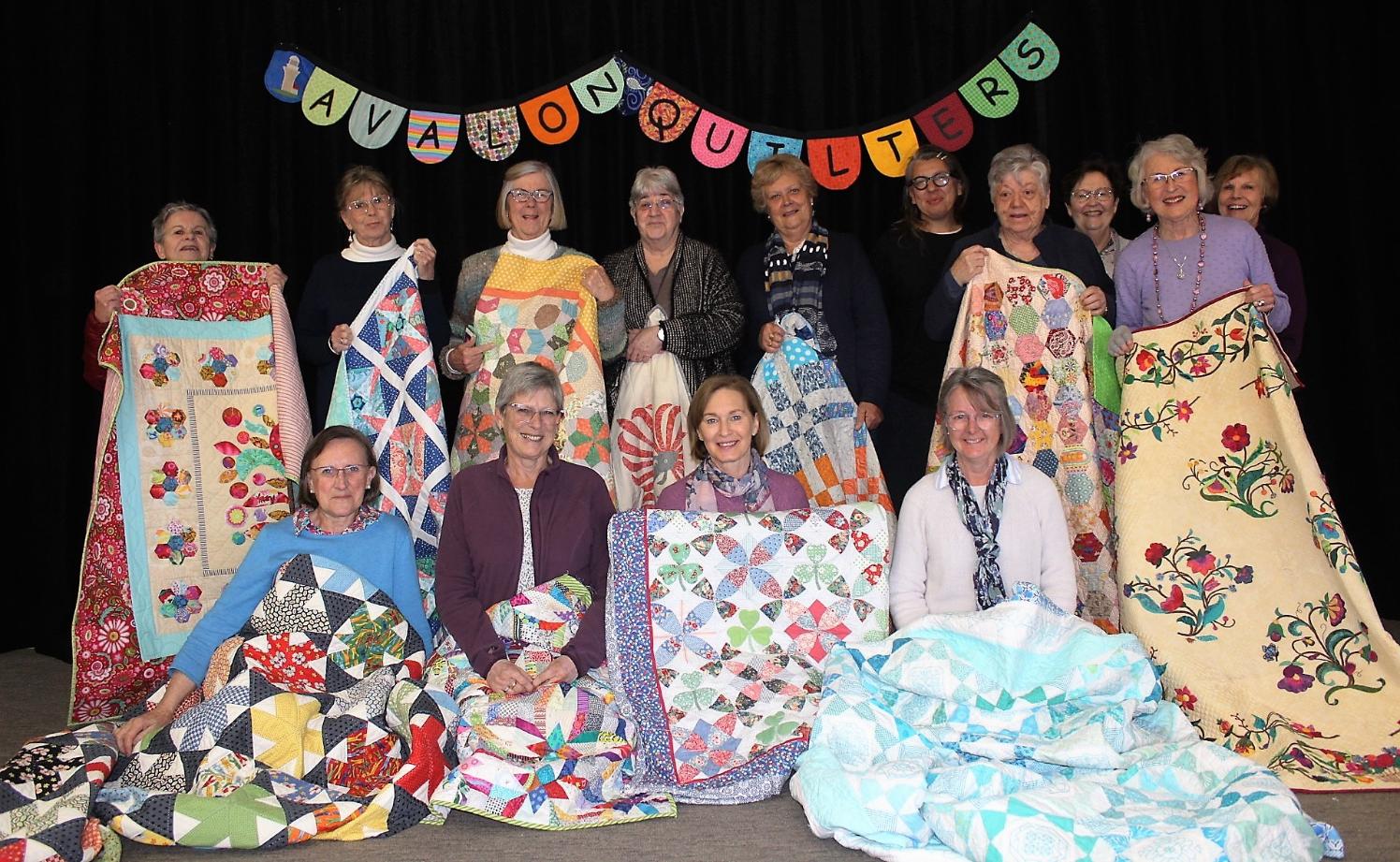 The 2022 Avalon Quilters Exhibition of Members Work, with historic and contemporary quilts will take place on Friday and Saturday September 2-3, 2022 at the Avalon Uniting Church, 44 Bellevue Avenue, Avalon Beach, from 9am to 5pm both days
The Raffle Quilt this year, with tickets already on sale at Avalon Fabrics & Craft, 4/24 Avalon Parade, one for $2, or 3 for $5, is called 'Which Way Now' and based on the Tokyo subway.
This has been made by all members – as have all previous years' 'Raffle Quilts'.
After a few years of Covid cancellations the members will have well over 80 quilts on display.
There will be a wonderful Craft stall with lots of babies hats, needlework books, bags and sewing items, as well as visiting Improvisational Contemporary quilt specialist Jessica Wheelahan (@birdie_beetle) to share insights into her works.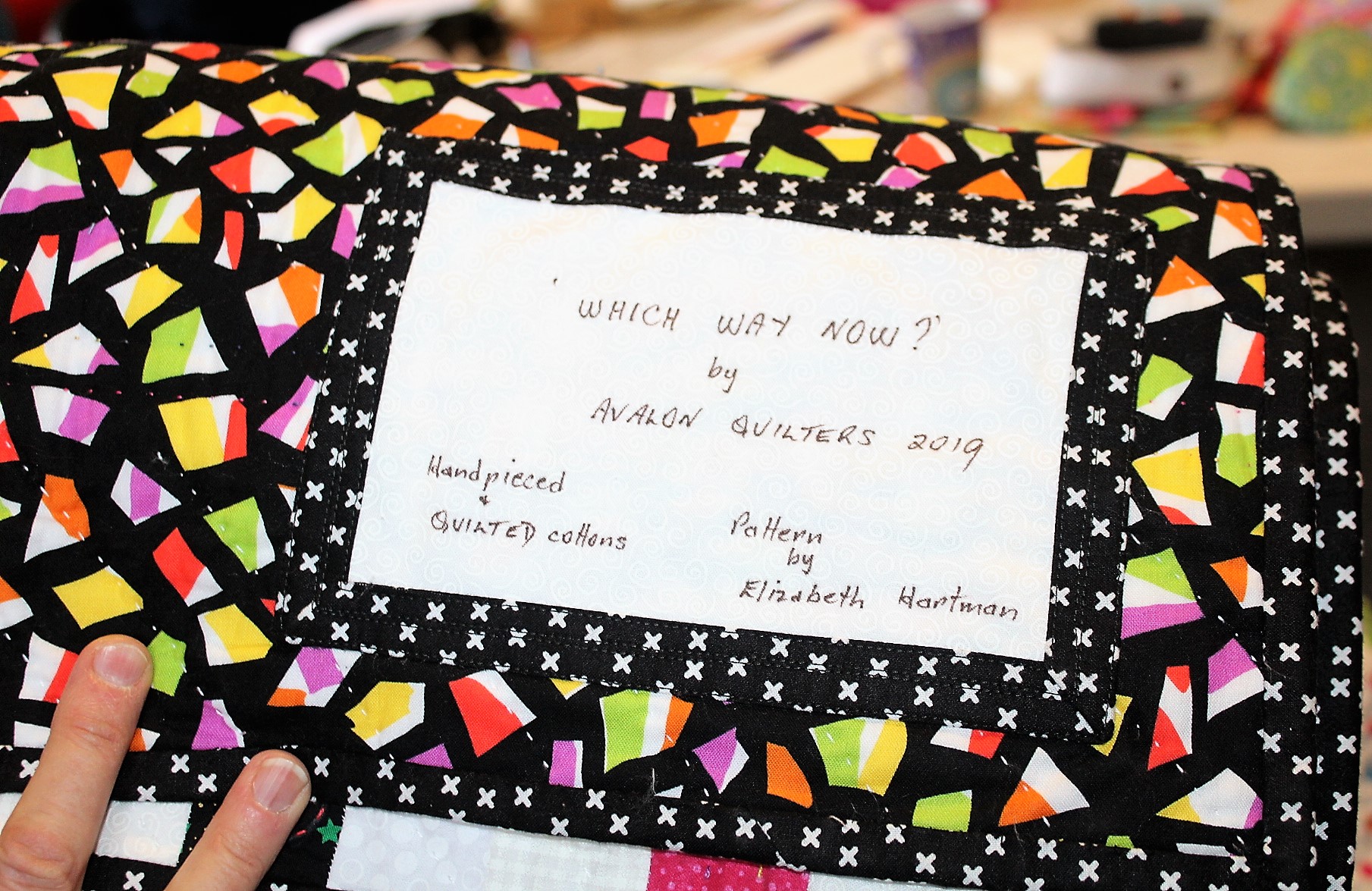 Historic Quilts will also form part of the displays, some of these will be available for purchase.
All these have great stories – as an example; one lady maker of a quilt was a descendant of the British 'patriots' in the American Revolution War who fled to Canada – so that is a Canadian quilt.
Another is one Australia made in the 1940's whose owner remembers her mum ands grandmother making it when she was five years old.
All of these come with the Provenance details.
This image shows a Avalon Quilters member Trish Bloomfield with President Anne Perry and the 1850's quilt pattern Trish is currently working on – 'a reproduction of a reproduction'.
Next year will be 40th anniversary of Avalon Quilters. They were formed in 1983, which makes them one of the oldest quilters groups in Australia.
The group started when a small group of ladies who had completed a course locally in patchwork and decided they wanted to continue meeting on a regular basis. They began meeting in each other's homes until it proved difficult with small children. The opportunity to use the Avalon Uniting Church hall came through a suggestion from a member, the late May Read. This was early in the days when there was a growing interest in patchwork and quilting in Australia. More in: Avalon Quilters Profile
During the Covid lockdowns no Avalon Quilters Show could be made available to all those who travel from further afield and locally to see these works.
That didn't mean the quilters weren't busy though – a brilliant display of classic and contemporary quilts have been produced.
During the lockdowns Avalon Quilters members met in local parks where they could 'socially distance', chat and exchange ideas and help on their works.
Earlier this year we ran the news that an Avalon Quilters member had a contact with a group of quilters in Norway. These Norwegian ladies were gathering quilt blocks of sunflowers to make into beautiful quilts for Ukrainian refugees. These quilts are all yellow and blue, the colour of the Ukrainian National flag.
Avalon quilters enthusiastically produced a beautiful collection of sunflowers along with an amazing contribution from Illawarra and Shoalhaven Quilters. Together they posted these to Norway, with the 250 sunflowers made being be enough to make many warm comforting quilts.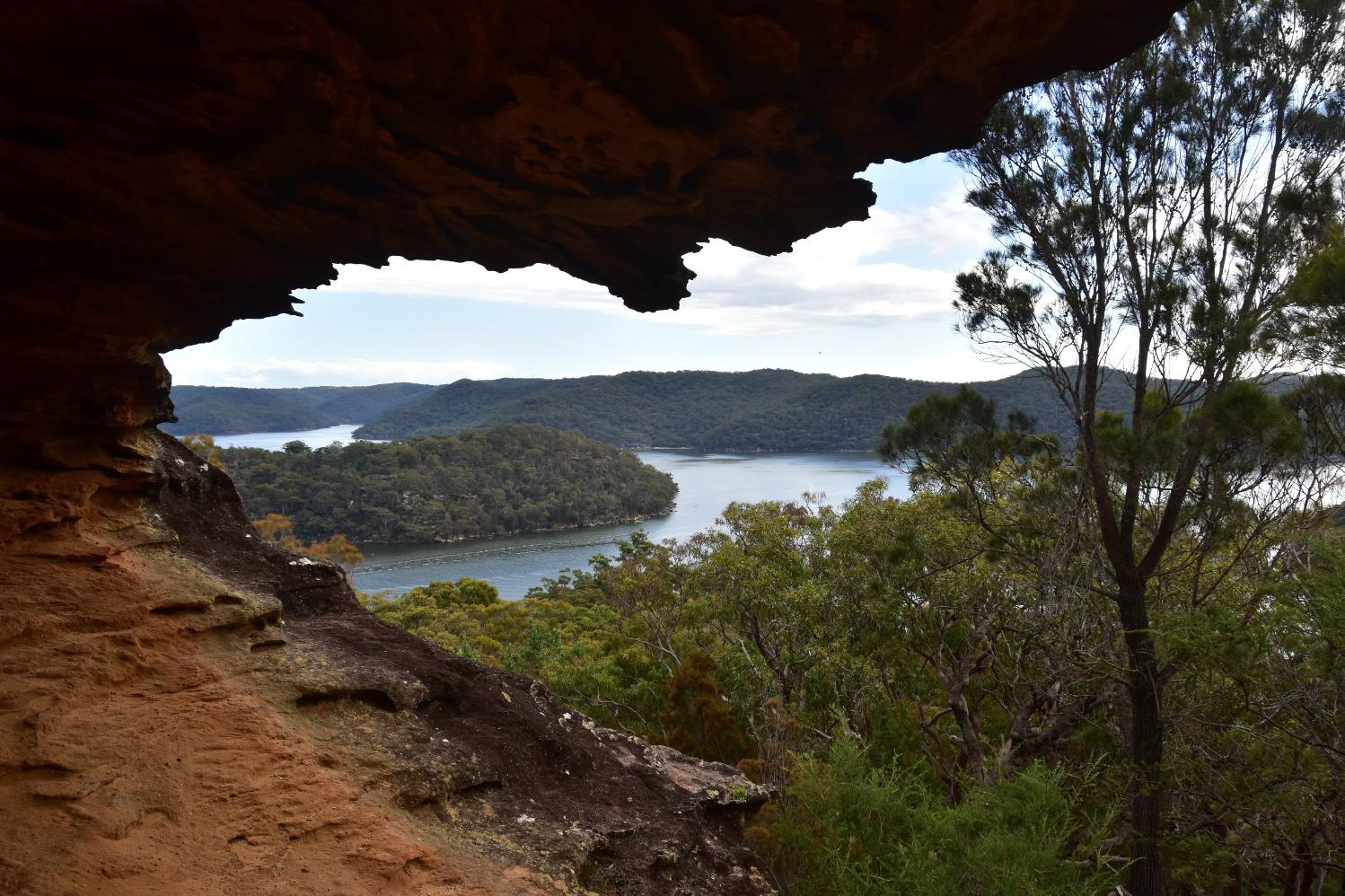 Topham Track View - photo by Kevin Murray, 2022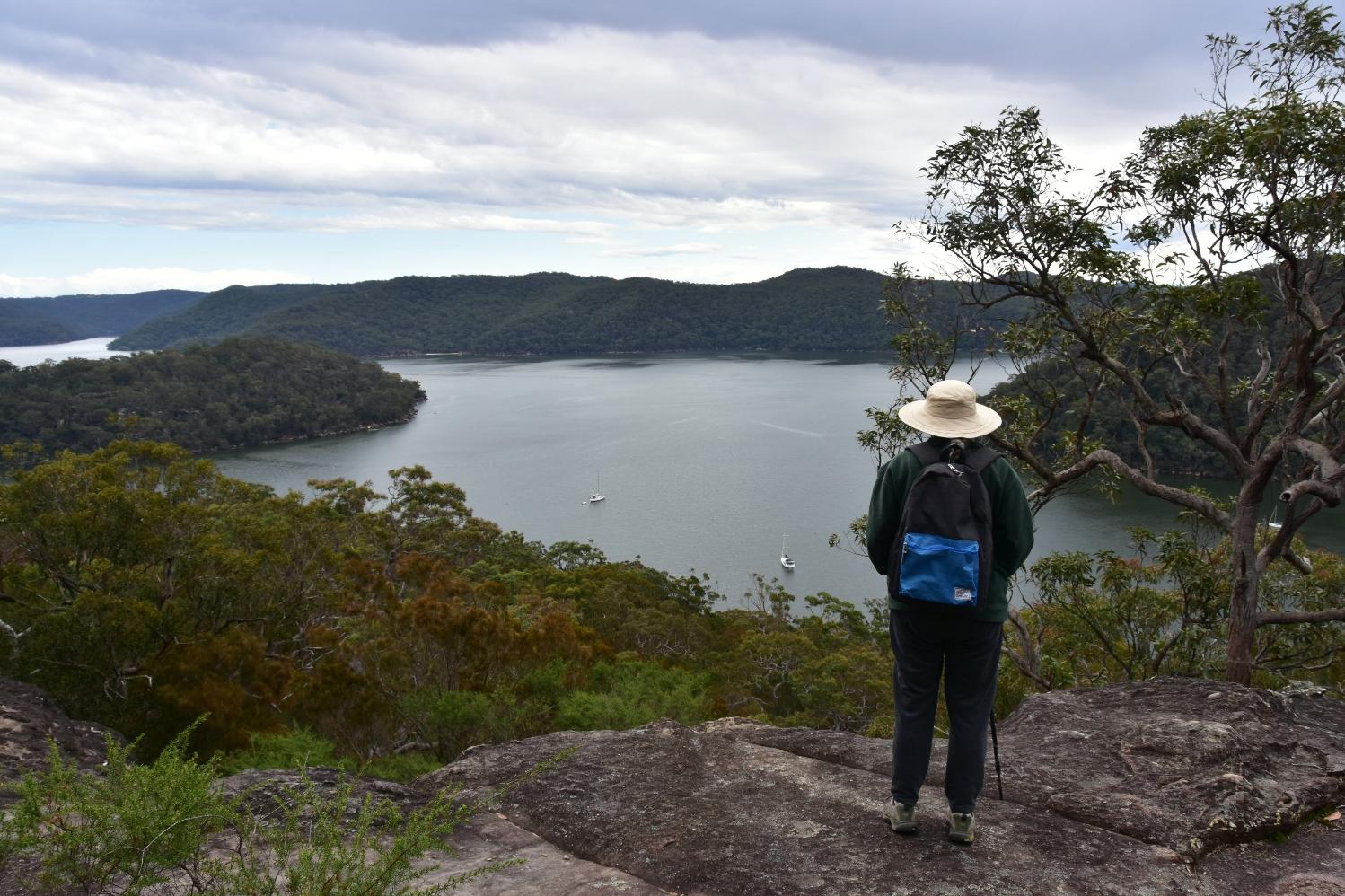 Topham Track View - photo by Kevin Murray, 2022.
More in this Issue's Pictorial: Topham Track Ku-Ring-Gai Chase NP, August 2022 - Photos by Joe Mills and Kevin Murray
Past Features Archives (pre 2014)
Pittwater Online News was selected for preservation by the State Library of New South Wales and National Library of Australia. This title is scheduled to be re-archived regularly.
Archived Issues (2014 on) may be accessed here: pandora.nla.gov.au/tep/143700