March 8 - 14, 2020: Issue 441

2020 NSW Masters Surf Life Saving Championships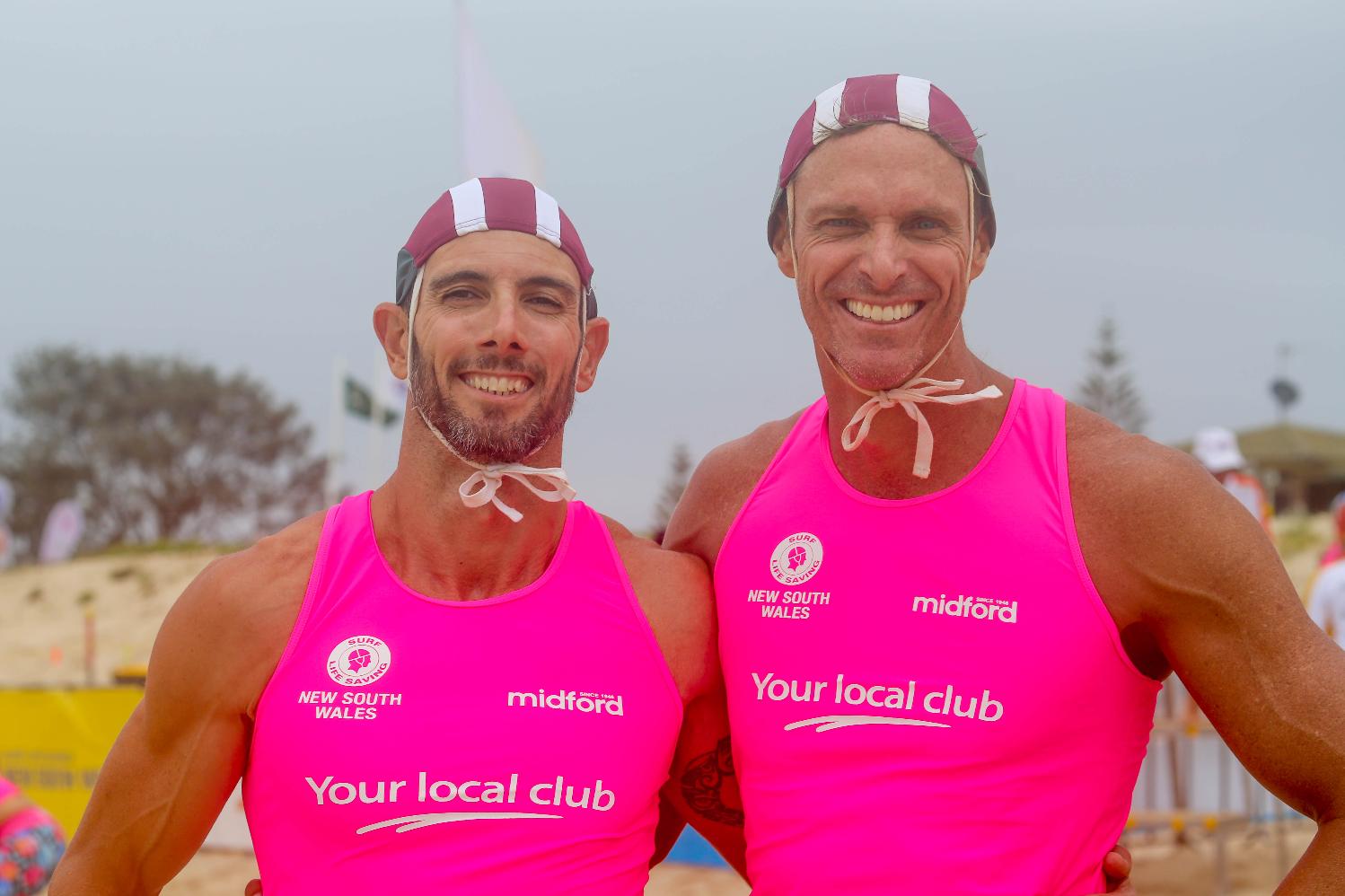 Warriewood SLSC: Gold 40-44 Male Beach Sprint to Iain Archer, Gold 45-49 Male Beach Sprint to Christopher Macdonald, Silver to Adam Gee. Gold for team relay (170). Photo by Surf Life Saving New South Wales.
Surf lifesavers from across the state have demonstrated that age is no issue when it comes to tough competition and camaraderie – hallmarks of the NSW Masters Surf Life Saving Championships just concluded at Swansea Belmont SLSC. Over two days more than 880 competitors between the age of 30 and 82 have shown they still have what it takes, racing in events including board, swim, ski, ironperson, beach sprints, beach flags and surf boats.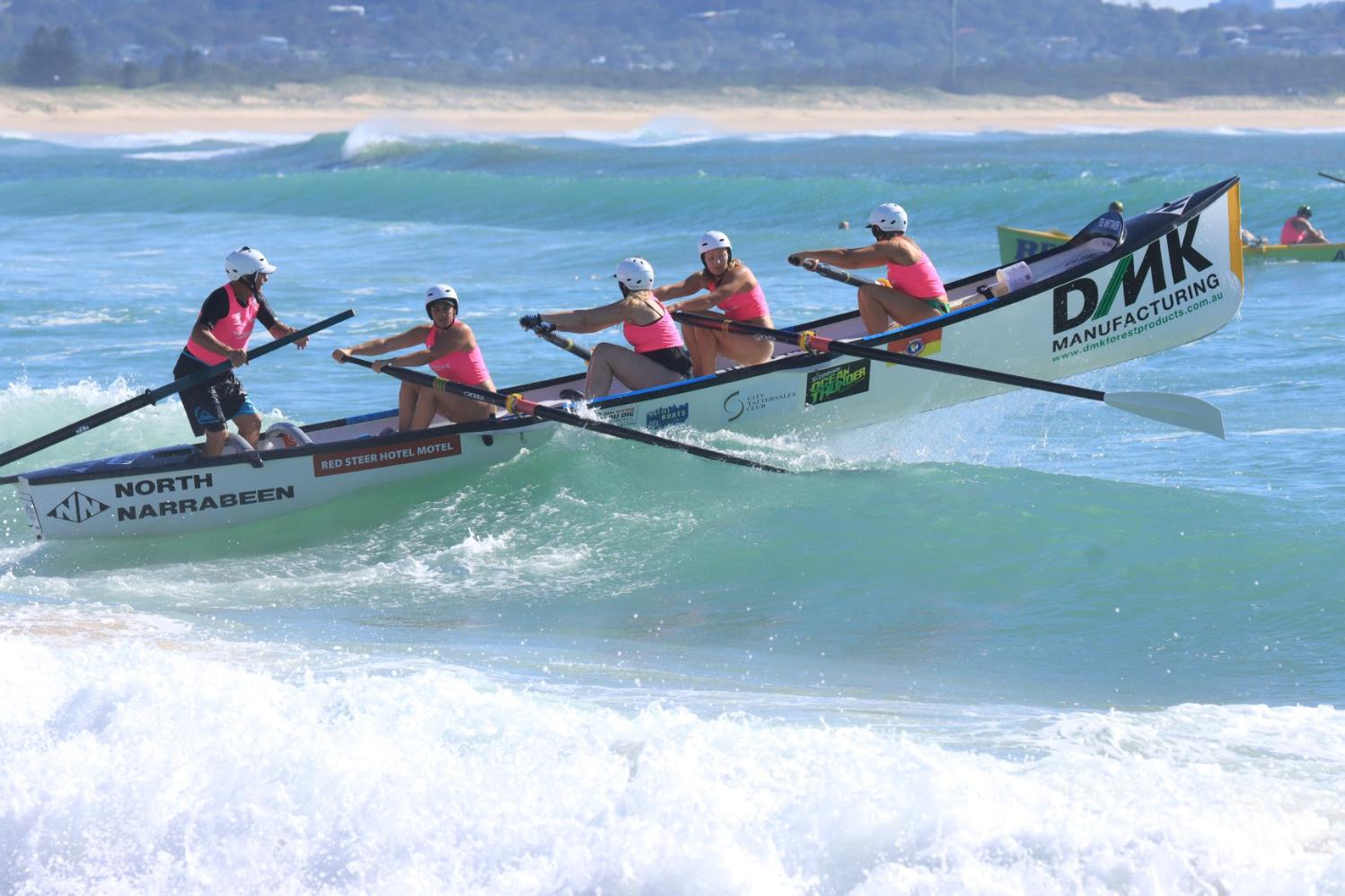 120 yrs min. Female Surf Boat: Gold: North Narrabeen SLSC Has Beens; Laini Collyer, Carla Ellis, Jacqueline Grimes and Aleisha Pollicina - Silver: North Narrabeen SLSC Jurassics; Gemma Eastwood, Katrina Evans, Katie Kirkpatrick, and Rebecca Timbs. Photo by Surf Life Saving New South Wales.
Newport Unbeatable: Secures Seventh Straight Win At 2020 Surf Life Saving NSW Open Division State Championships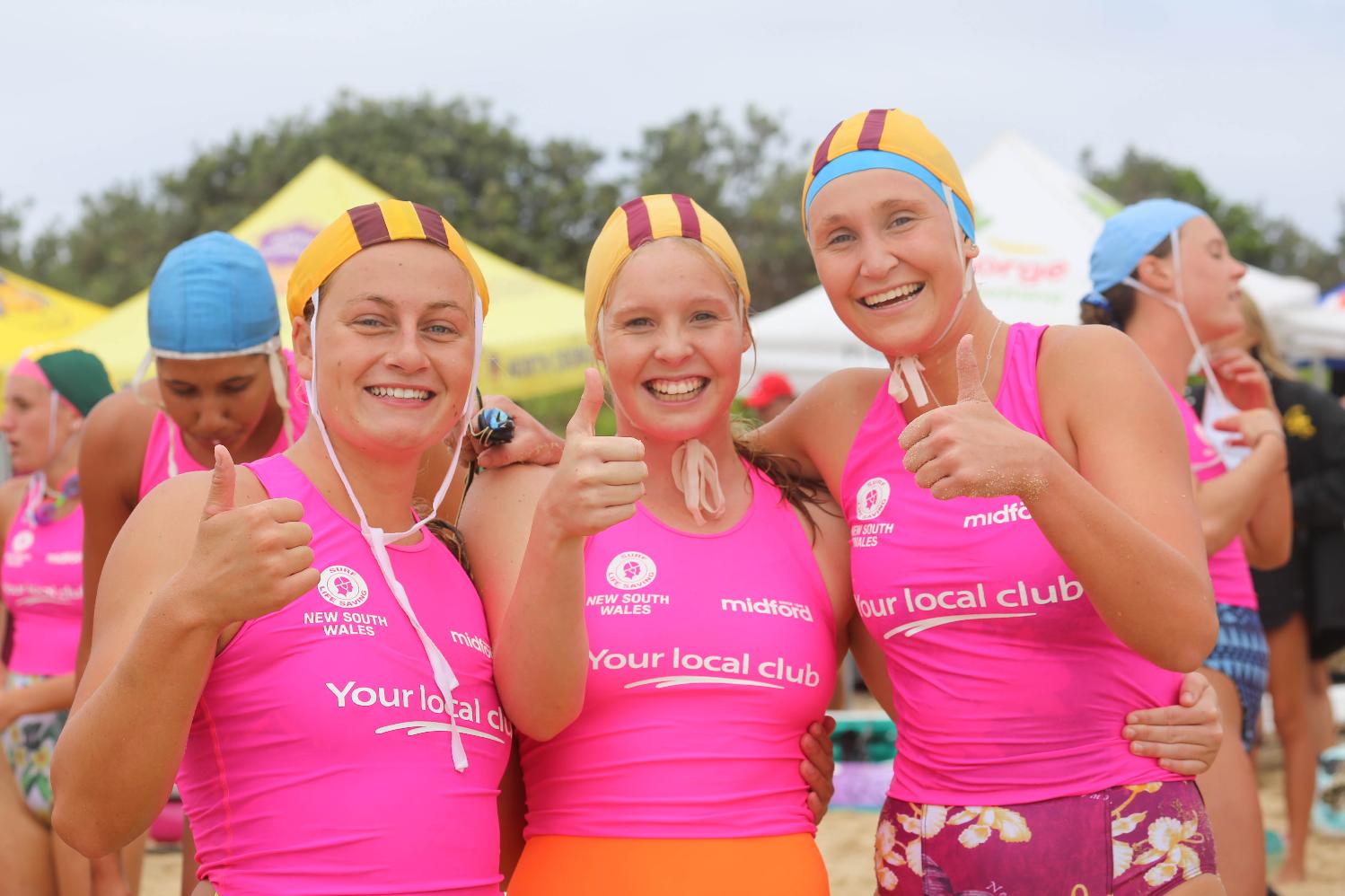 NEWPORT UNBEATABLE IN SEVENTH STRAIGHT STATE TITLE
Sunday 8 March 2020
By Surf Life Saving NSW

Newport romped home to take out the double in the Open Ironperson and double Open Taplin Relays to seal the deal on an incredible seventh straight NSW Championships title.

The 2020 NSW Surf Life Saving Championships, proudly supported by Your local club, wrapped up today after a solid three days of Opens event competition at Swansea Belmont SLSC on Blacksmiths Beach.

After two weeks of competition, the 2020 State Championships finished on a high today with Newport SLSC winning the final Opens Championships event – making it seven championship titles in a row and an unparalleled achievement.

The NSW State Championships attracted around 6,000 competitors of all ages from across NSW - along with 600 volunteer officials and 15,000 family members and spectators.

Events kicked-off this morning with the traditional ceremony of the March Past event. Being International Women's Day - and 2020 being the 40th anniversary of women becoming active surf lifesavers in Australia - a special Colour Party was formed to celebrate the achievements of women in Surf Life Saving. Led by newly awarded SLSA life member (and Carnival Referee) Jenny Kenny from Cudgen Headland SLSC, the Colour Party included some of the surf lifesaving movement's trailblazing women.

Then it was down to business and NSW elite surf sports athletes' skills were demonstrated during competition with the premier finals events being run in near-perfect weather conditions. Another day of sunshine and three-to-four-foot swell allowed all athletes to perform to the best of their ability.

It was fitting that on International Women's Day, one of the best performances of the event came from Ironwoman Jemma Smith from Umina SLSC. She delivered a knockout performance in the surf to win the Female Open Ski Race and came third in the Ironwoman event after Emily Doyle from Newport and Naomi Scott from Manly.
Rio Silver Medallists Selected To Tokyo Olympic Team: Nacra 17 Sailors Jason Waterhouse And Lisa Darmanin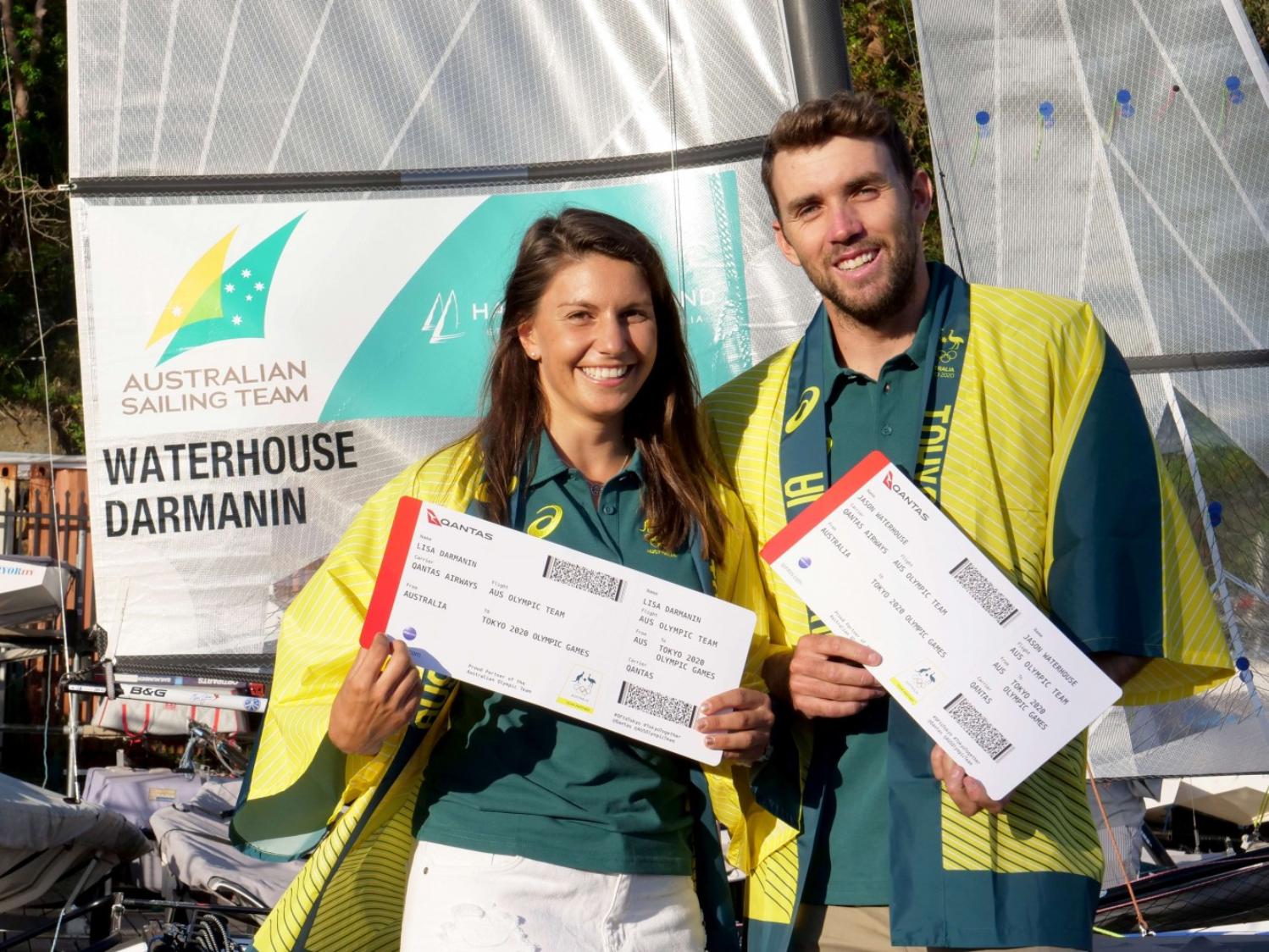 Lisa and Jason with their Tickets to Tokyo earlier this week - AST photo
March 3rd, 2020
By Australian Sailing Team
Nacra 17 sailors Jason Waterhouse and Lisa Darmanin have been announced as the latest selections to Australia's Tokyo 2020 Olympic sailing team.
"I'm excited but also relieved we get the opportunity to fight for a gold medal," 28-year-old Darmanin said. "We've been working really hard and we know we have the ability, and now we get the chance to get in there and fight for it."
For the cousins from Sydney's northern beaches, it is an opportunity to go one better than the Silver they won four years ago at the Rio Games.
"Coming home with silver at our first Olympics was a pretty good feat, but we were very inexperienced about how to approach it," Darmanin continued. "It's such a long event at the Games, competing over a week, now we actually have the perspective and experience to perform even better in Tokyo."
The New South Welsh pair backed up a stunning 2018/19 season which included a run of four international victories in five events with back-to-back bronze medals at the 2019 and 2020 Nacra 17 World Championships this summer.
2020 Pittwater Woman Of The Year: Roberta Conroy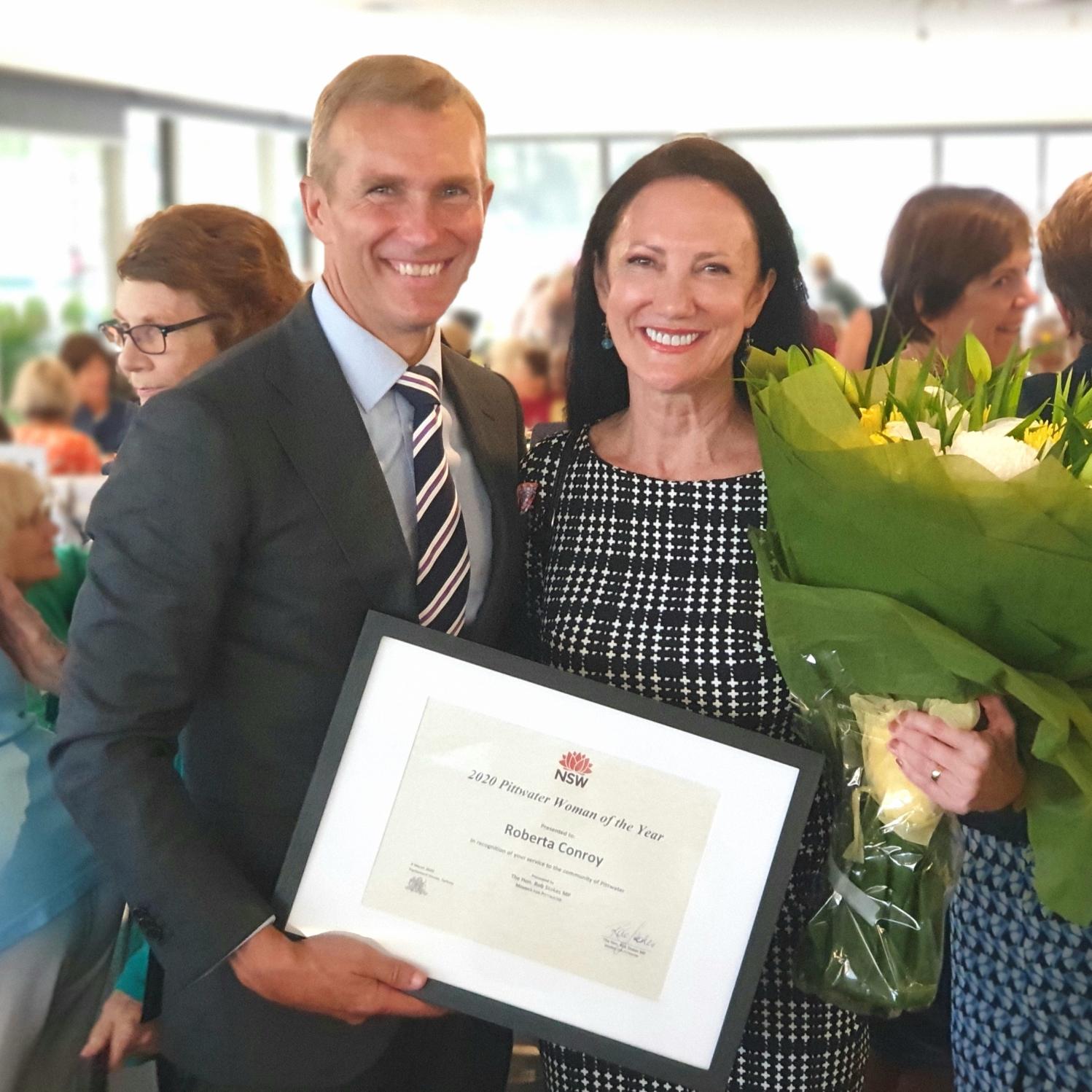 The Hon. Rob Stokes, MP for Pittwater and Roberta Conroy, Vice-President of the Bayview Church Point Residents Association.
On Wednesday March 4th, 2020 Member for Pittwater Rob Stokes announced passionate community advocate Roberta Conroy as the 2020 Pittwater Woman of the Year.
The award was announced at the annual Zonta International Women's Day Breakfast, at the Royal Prince Alfred Yacht Club, and recognises outstanding achievements of local women and their valuable contribution to the Pittwater community.
Roberta is actively involved in a variety of volunteer organisations focused around the promotion and preservation of Pittwater's cultural heritage and natural environment. These include the Pittwater Environmental Foundation, Bayview Church Point Residents Association, Pittwater Natural Heritage Association, Manly Warringah Pittwater Historical Society, and Katandra Bushland Sanctuary.
"Roberta is always thinking two steps ahead and her attitude and approach is inspiring," Rob Stokes said.
"Rather than searching for problems and faults – Roberta focuses on initiatives and opportunities.
"It's Roberta's positive and optimistic outlook which makes her so effective.
"Roberta somehow finds time to share her skills, knowledge and experience with a variety of local groups which are all focused on making our community an even better place to live.
"This award is a great way to acknowledge Roberta's enormous contribution to our community," Rob Stokes said.
Pittwater Online News spoke to Roberta after the announcement was made:
How and why did you first get involved with volunteering within our community?
My children attended schools in Pittwater, and like all parents, I became involved in many of their activities, including music, sport, managing, organising, coaching teams, and community events. Whatever I choose I want to make a difference, using my skills and experience to improve lives. I studied PG Environmental Studies and wanted to contribute to local environmental planning, so in 2009 I became a member of Pittwater Council Estuary Management Plan working group, then Council's Environment Reference Group, Heritage working group, and contributing to the protection of natural and cultural heritage, sustainability and environmental plans and events
What Projects/celebrations have been your favourite achievements through the years?
A stand-out achievement has been the Church Point project - after 40 years of local discussions, it finally happened with the opening in 2017 of the boardwalk and in 2018 the new car-park, with new pontoons, cargo wharf and landscaping following. I have loved working with a talented bunch of on and offshore people in the design group, Council and external engineers, to create an award-winning and environmentally sensitive legacy project, which has increased access and importantly improved people's lives. We are now working on Thomas Stevens Reserve designs, the new deck around the heritage café is due for completion in June.
Family Hardware Store Wins Best In Australia:

Johnson Bros Mitre 10 Mona Vale Crowned 'National Trade Store Of The Year'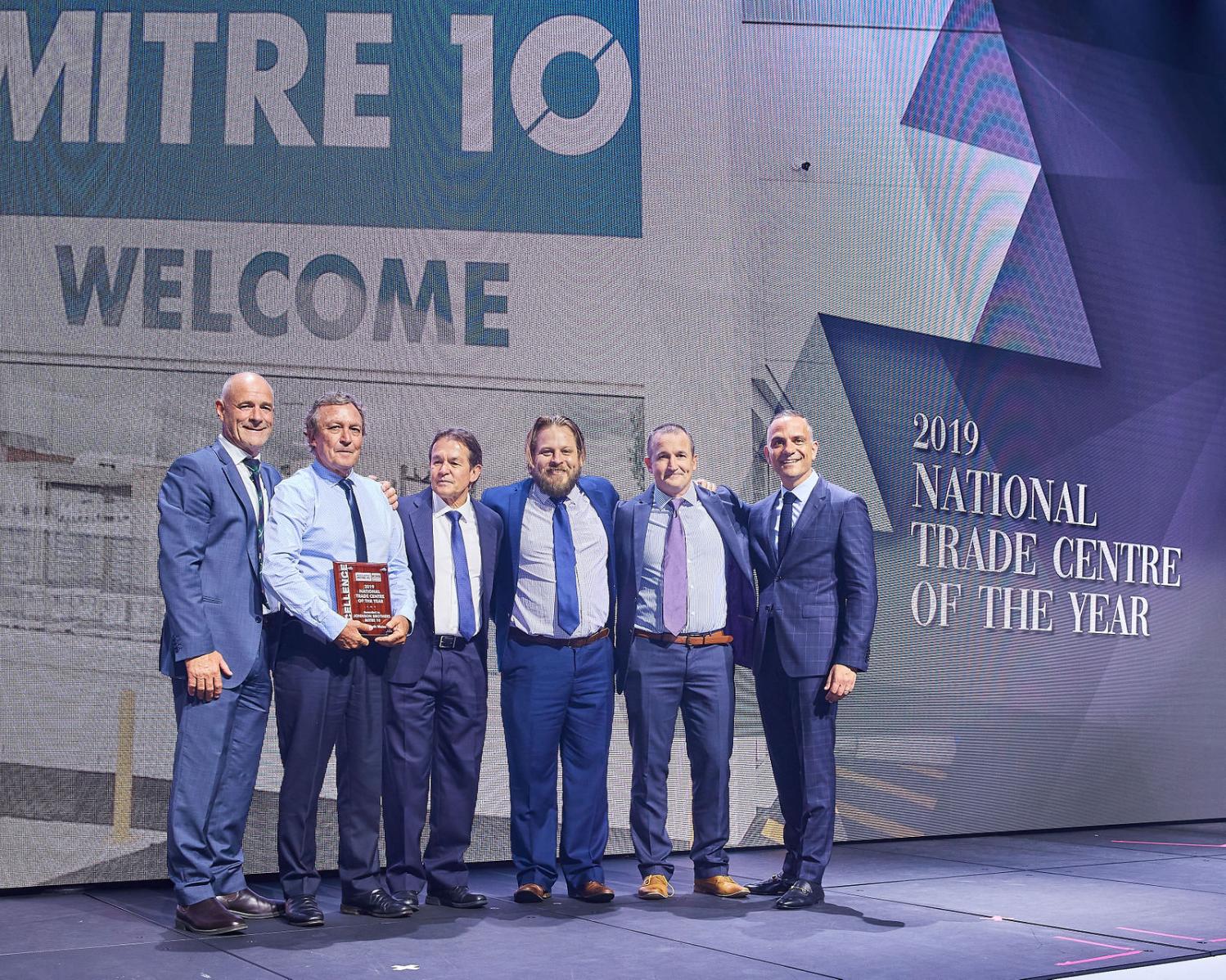 Photo: Mark Laidlaw (Far left) and Chris Tsotra (Far right) of Independent Hardware Group present the award to members of the Johnson Family, Michael, Robert, James and Ged Johnson (Left to right)
On Wednesday 12th February 2020, Johnson Bros Mitre 10 Mona Vale was crowned 'National Trade Store of the Year' at the Independent Hardware Group's (IHG) Annual Awards of Excellence Dinner. This award sees brands like Home Timber and Hardware and other Mitre 10 stores vying for the honour to be acknowledged as 'best of the best'. The dinner was part of IHG's Expo at the Gold Coast Convention and Exhibition Centre which saw over 600 members, 220 suppliers and over 2000 attendees come together for all things trade and hardware.
This award is yet another national recognition by IHG within the past 12 months to honour the Johnson Bros' outstanding performance with 2019 also having seen the Mona Vale store take out 'National Mitre 10 Store of the Year- Large Format'.
Within these past 18 months, the proudly local Johnson Family hardware store's have now reached a tally of 15 State and National Awards across the trade and retail sector. Director Michael Johnson summed it up when accepting the latest award with, "wow, we're stoked!"
Speaking to Michael the day after the awards, he elaborated further,
"We really didn't expect to win this. There are some extremely professional trade operations in this country. We work hard to be market leaders with innovative services, such as Truck Tracker and our Online Tradie's Portal, and our staff are some of the most knowledgeable in the country. We know all our staff provide outstanding service and this award is no doubt a credit to all 142 of them."
The Group's recent accolade is a positive reinforcement of Johnson Bros commitment to growth whilst keeping its local grassroots reputation of customer service excellence, community engagement and extensive product knowledge – values that have remained at the core of business since 1955.
The Johnson Bros will be celebrating its 65th birthday this year as a family-run business with absolutely no signs of slowing down. Since it's relocation in 2017 to 73 Basset St, Mitre 10 Mona Vale has gone from strength to strength, encompassing the Design Centre, Garden Centre, STIHL agency and Trade Centre all under one roof.
To be awarded with 'National Trade Store of the Year' is a huge achievement for the Johnson family and is a great 'take-home' going into what is really just the start of 2020 - a truly exciting time for the Johnson Bros Group of stores and their customers.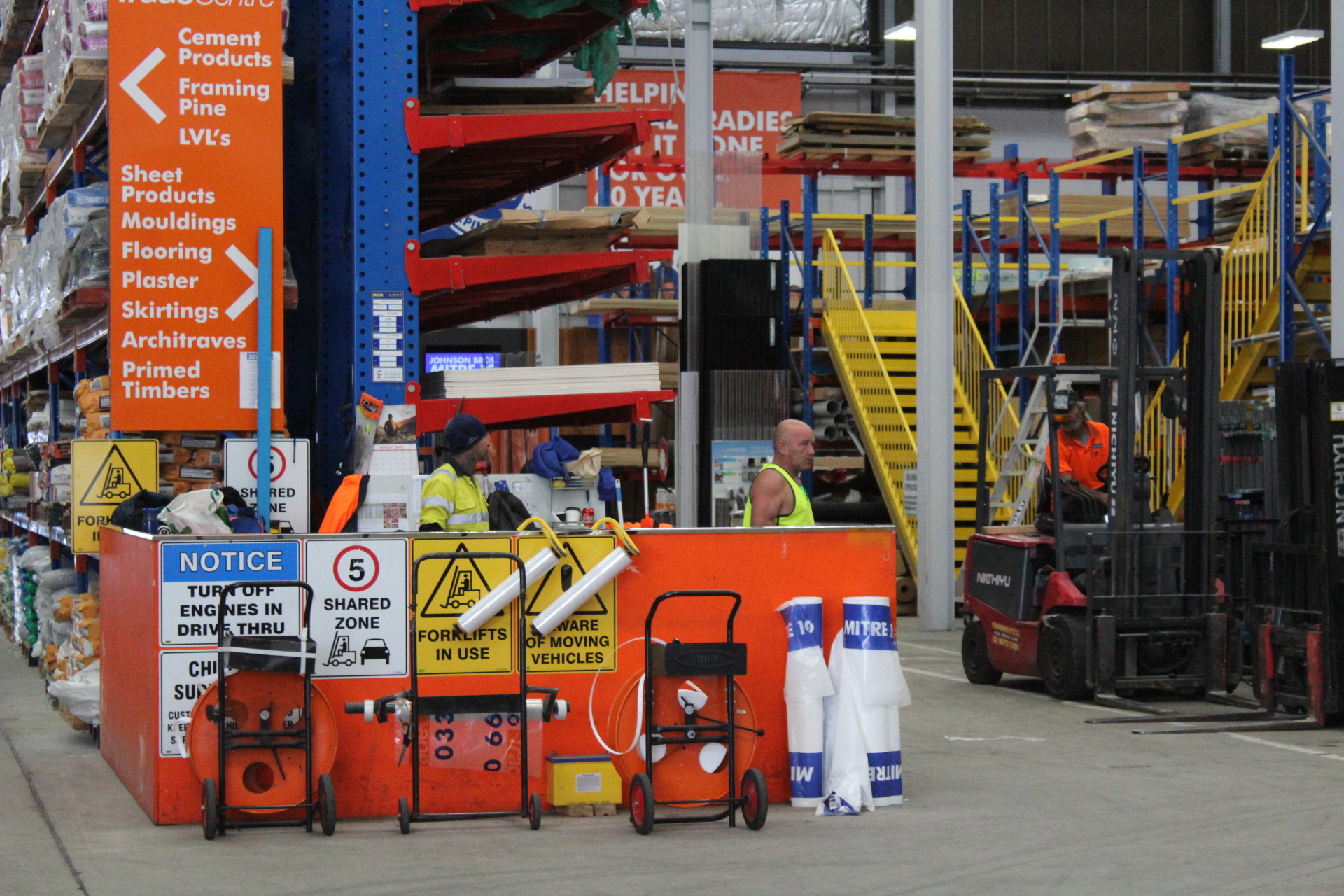 Johnson Brothers Mitre 10 Trade Centre at Mona Vale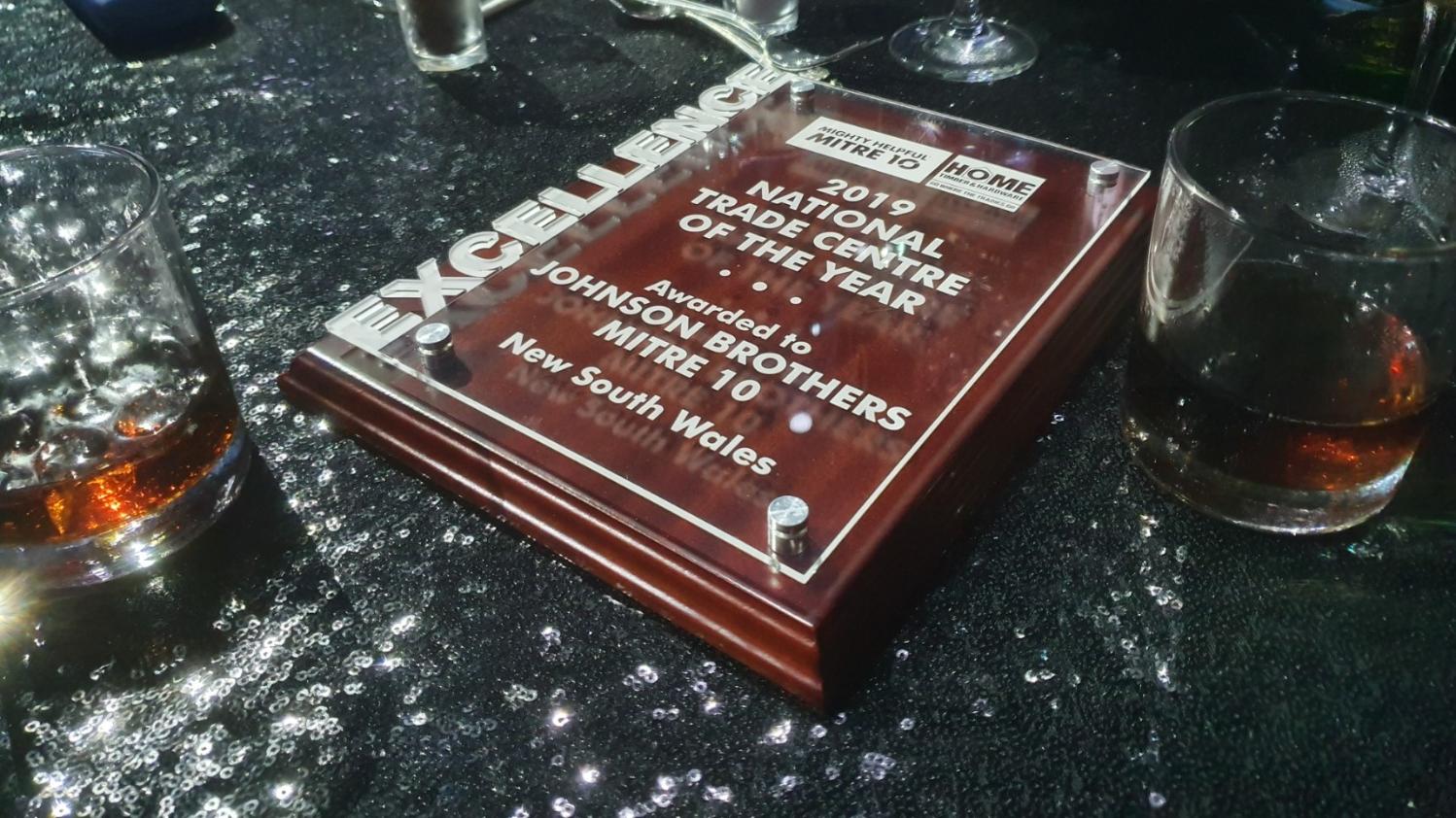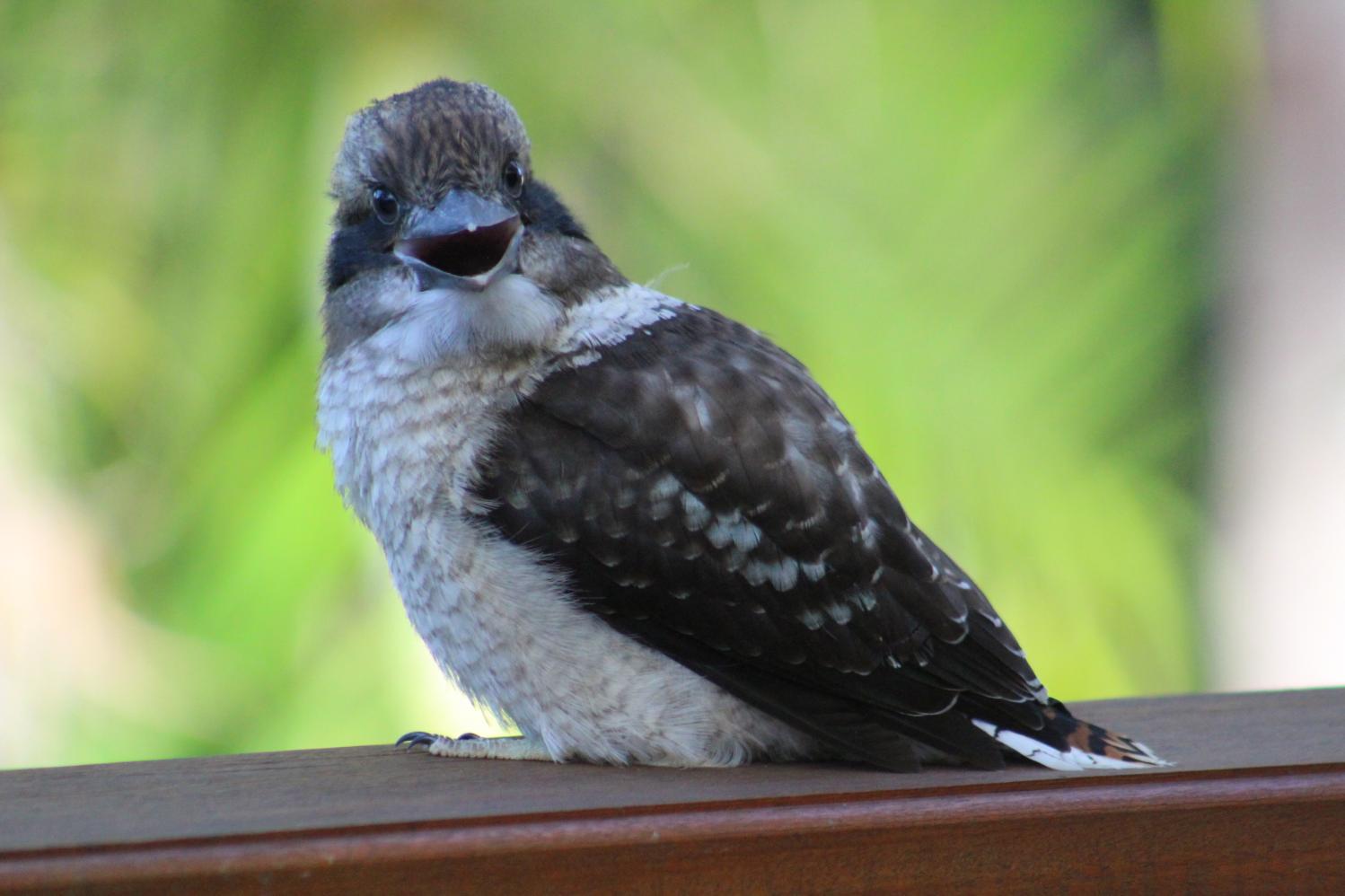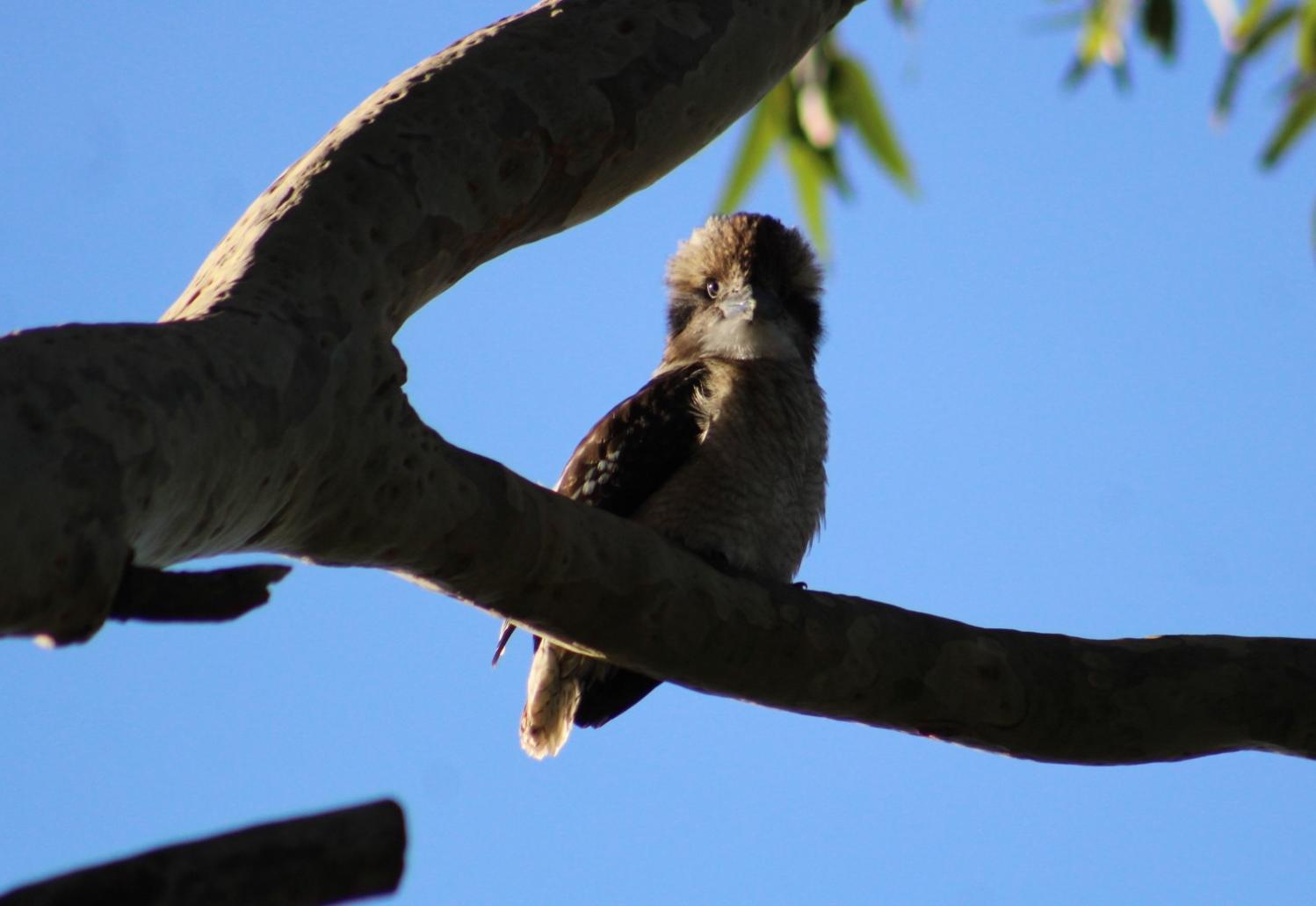 Past Features Archives (pre 2014)
Pittwater Online News was selected for preservation by the State Library of New South Wales and National Library of Australia. This title is scheduled to be re-archived regularly.
Archived Issues (2014 on) may be accessed here: pandora.nla.gov.au/tep/143700