March 8 - 14, 20220: Issue 441
Trailblazing Women March to Celebrate Achievement in Surf Life Saving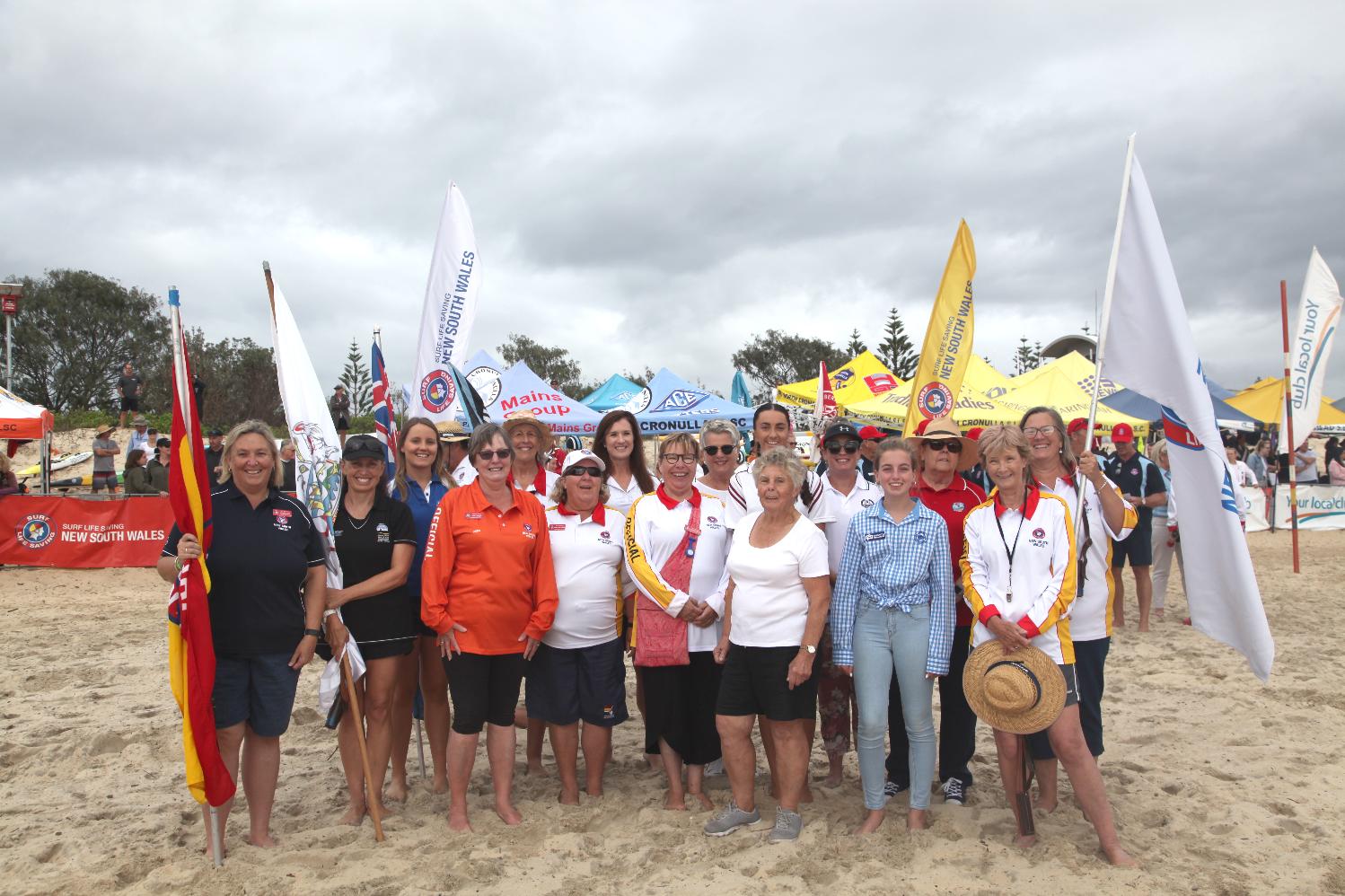 Sunday March 8, 2020
To celebrate International Women's Day, some of Surf Life Saving's pioneering women today formed a 'Colour Party' and led the official March Past at the NSW Surf Life Saving Championships at Swansea Belmont SLSC. They marched to recognise the contribution women have made to the Surf Life Saving movement throughout its 113-year history.​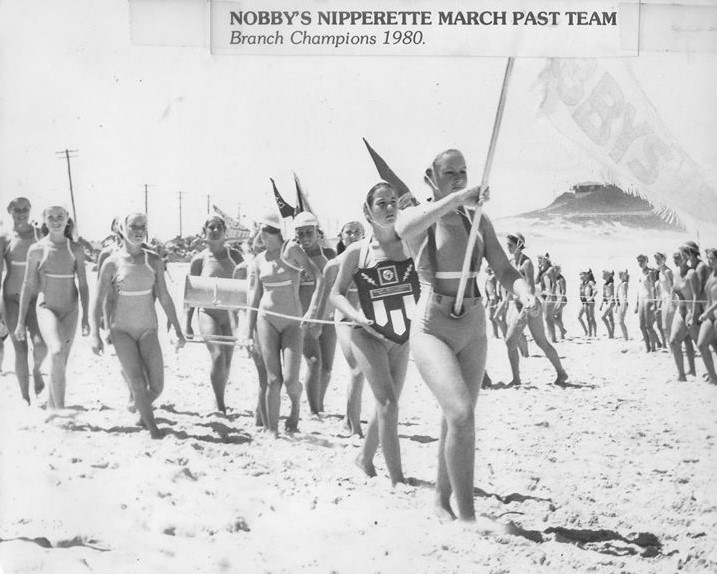 The first female surf lifesavers began patrolling in 1980, when Surf Life Saving Australia awarded women completing training with their Bronze Medallions. While this year marks the 40th anniversary of women's formal participation as active surf lifesavers, the involvement of women in Surf Life Saving began well before 1980. Woman have had an active role in the movement since its inception – including those who served as surf lifesavers during WWII and were awarded their Bronze Medallions retrospectively just a couple of years ago.
Today's All Female Colour Party at the March Past at the State Championships was the first of many activities planned to celebrate the achievements of women during the 40th anniversary year. A group of Surf Life Saving's most outstanding current and pioneering women marched at the event on Blacksmiths Beach.
Jenny Kenny, from Cudgen Headland on the NSW Far North Coast, who was among the first women to achieve their Bronze Medallions in 1980, led the parade. She has volunteered continuously for almost 40 years and this week it was announced that she was one of five people nationally (three of them are women) to be awarded Life Membership of Surf Life Saving Australia. This is a significant and rare honour that only 296 people have achieved. Jenny continues to be a trailblazer for women's involvement in surf lifesaving, with her appointment to the most senior official position at the NSW Championships, Carnival Referee.
"The women in the March Past ranged in age from 14 to 80, which I think was fabulous. It was a really good representative team of people that have been involved in all different levels of the organisation over that time and have done some fabulous,fabulous work," said Jenny Kenny.
Passionate surf lifesaver Cathy Cole, from Terrigal Surf Life Saving Club, was also among the women marched as part of Sunday's International Women's Day Colour Party. She was instrumental in researching and locating Terrigal's wartime female lifesavers. Then in 2017 she coordinated the First Female Lifesavers recognition event, where women who were wartime lifesavers were presented with their Bronze Medallions by the Governor General.
"Celebrating 40 years of women in Surf Life Saving, it was wonderful to share it with a group of women that have contributed so much," said Cathy Cole.
"It's so fabulous to see women so totally involved now in every aspect of Surf Life Saving - and welcomed and appreciated. This hasn't always been the case - but certainly is now," she said.
Also joining the International Women's Day Colour Party and marching at the State Championships were; Kerry Clancy from Sawtell; Ula Dalton from Caves Beach; Jenny Drury from South Curl Curl; Kerry Armstrong Smith from Umina; Shannon Fox from Wollongong City, Maureen Worth from North Narrabeen, Robyn Carr from Ocean Beach and Brittany Banks from North Bondi.
March Pasts are a traditional event at surf sports carnivals. Teams march in formation on the sand, carrying traditional surf life saving 'rescue reels' - accompanied by a bagpipe band. Colour Parties form part of the March Past event, their history stemming from the military tradition where service people and volunteers marched carrying flags. It's one of the more unusual surf carnival events but one of the most spectacular and colourful.
Surf Life Saving NSW recently launched an initiative to identify pioneering women in the Surf Life Saving movement who drove change and paved the way for all women to become active surf lifesavers. The role women have played in keeping beach-goers safe throughout SLSNSW's 113 year history, will be celebrated throughout the 40th anniversary year.
More information is available on the SLSNSW Celebrating Women in Surf Lifesaving website.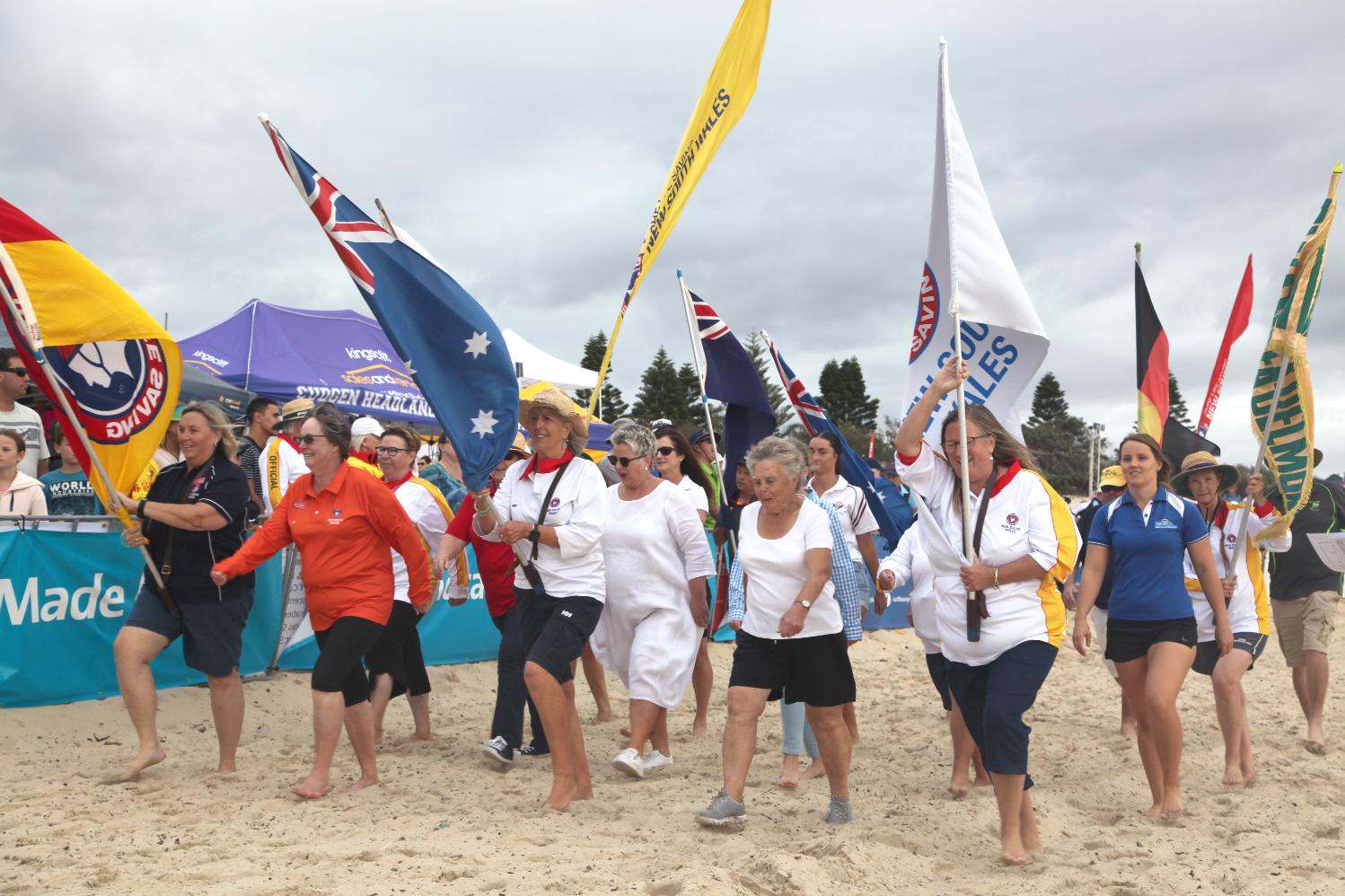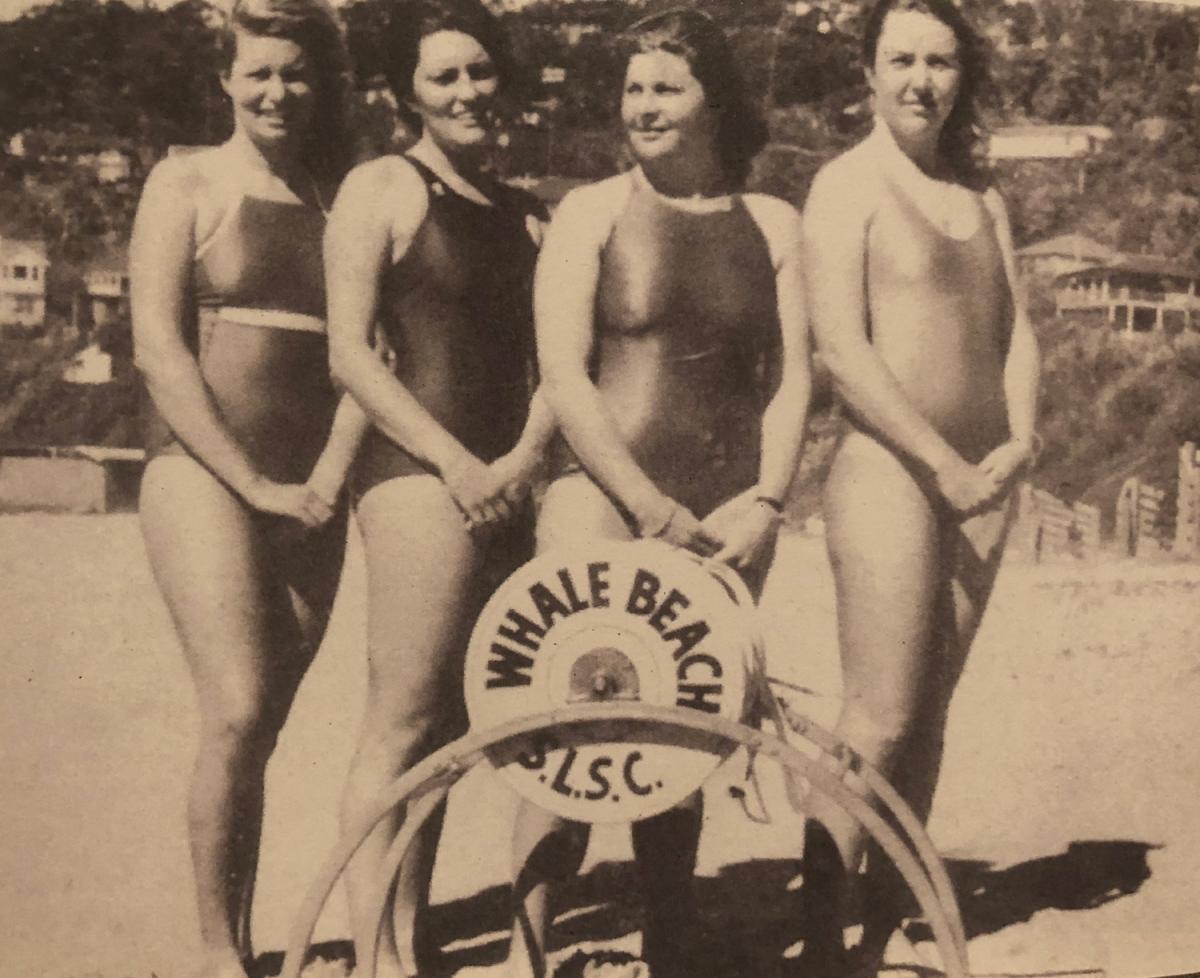 Four of the first official women to patrol our beaches were welcomed at Whale Beach SLSC in 1980. (Sara & Jill Peters, Marion Robb and Tina Gowing)