September 10 - 16, 2017: Issue 329

Local Government Election Results Show Very High Informal Vote Rate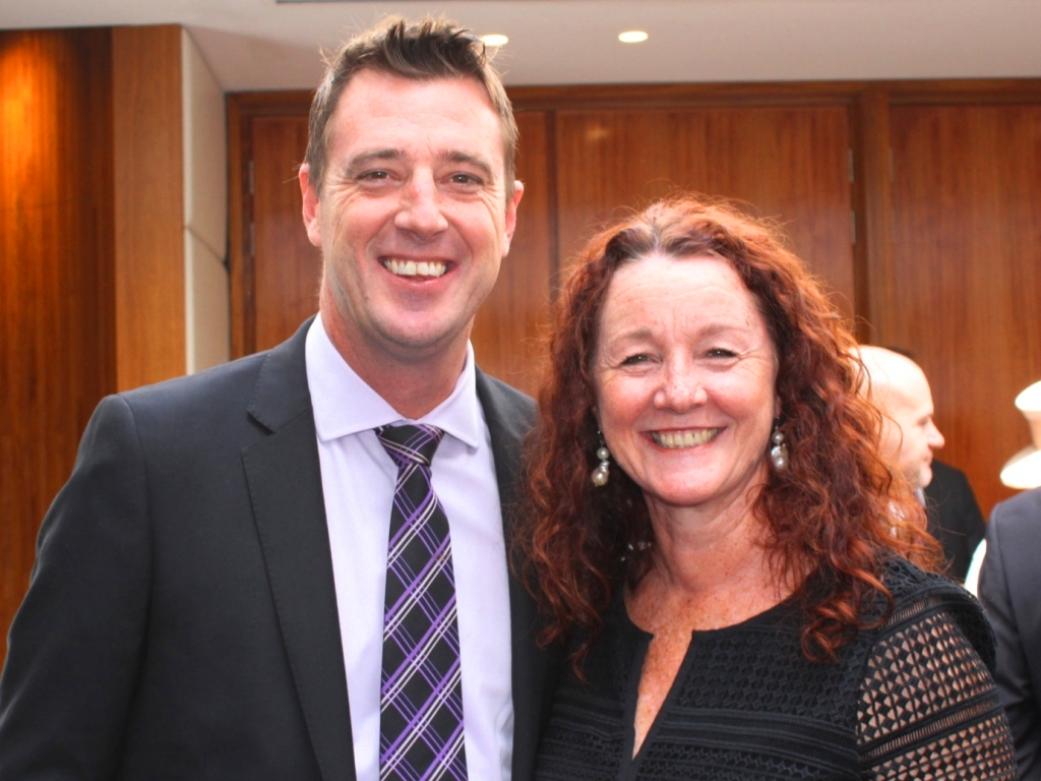 Michael Regan and Kylie Ferguson have won places in the new council. A J Guesdon photo.
The new council formed through the forced amalgamation of the former Manly, Pittwater and Warringah Councils consists of roughly 59% of voters from Warringah, 26% from Pittwater and 15% from Manly.
At the Local Government Elections held on Saturday September 9th the Informal Rate has averaged at 11.33%; pretty high, in fact, way above average across the board, the lowest percentage being in Manly, at 7% and the highest in the Curl Curl Ward where a staggering 12.8% either made a mistake or deliberately chose to snub these elections. Narrabeen and Pittwater also had a high ratio of Informal Voters, Narrabeen at 11.94% and Pittwater at 11.33%.
Informal votes fluctuate with 5% being the national average in any form of election in recent years. Past studies post-election have cited a presence of higher numbers of people from culturally diverse or voters from a non-English speaking background being the cause of Informal Votes. With almost 12% of 264 225 people either choosing to or involuntarily voting informally, well over 26 thousand residents have either turned their backs on this 'brave new world' and still refuse to acknowledge the council we had to have or the Ballot paper was a mystery to them.
There is clearly a great many, a silent majority, who have voted, well not voted really, with their feet/pen.
Figures for those who did not turn up to vote informally were unavailable as we went to press.
In Pittwater Alex McTaggart won the most votes solely for a candidate, gaining four times more than the next person, Kylie Ferguson, with Robert Hopton just a short way behind the former Deputy Mayor of Pittwater. The Liberals won the most votes overall with the Northern Beaches Independents topping the other votes.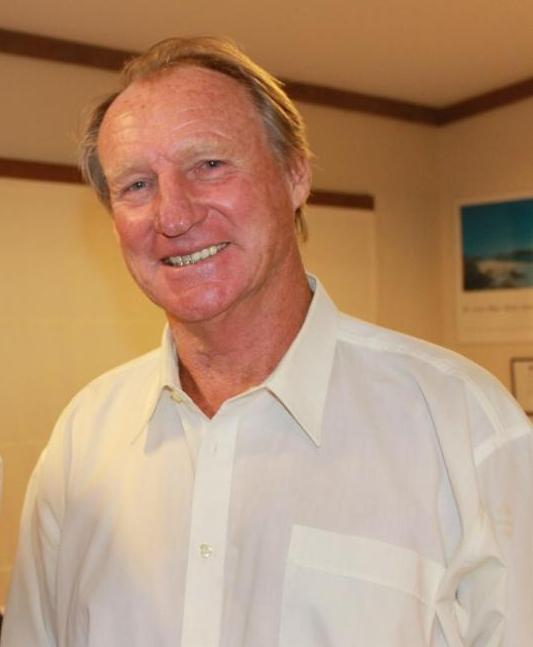 Alex McTaggart - AJG Pic.
In Narrabeen Vincent DeLuca OAM won the most personal votes, followed by Conny Harris with the Liberals and the Northern Beaches Independents still outstripping all others.
What may rankle those still opposed to being ruled by any former Warringah guise is that the three councillors who voted against taking legal action to save Pittwater will now be their representatives once again, with the Liberals and Kylie Ferguson far outstripping any other Group, followed by Mr. Mc Taggart and then Ian White, now part of the Michael Regan led Northern Beaches Independents.
Despite a clear undercurrent of prevailing outrage in Pittwater of being forced to be reunited with Warringah, if 89% of residents really did want to retain Pittwater Council they either forgot yesterday or have been won over by familiar smiles - likewise for any disaffection with the Liberal Party.
The statistics available at midnight are
HERE
Funds For Barrenjoey Community Performance Space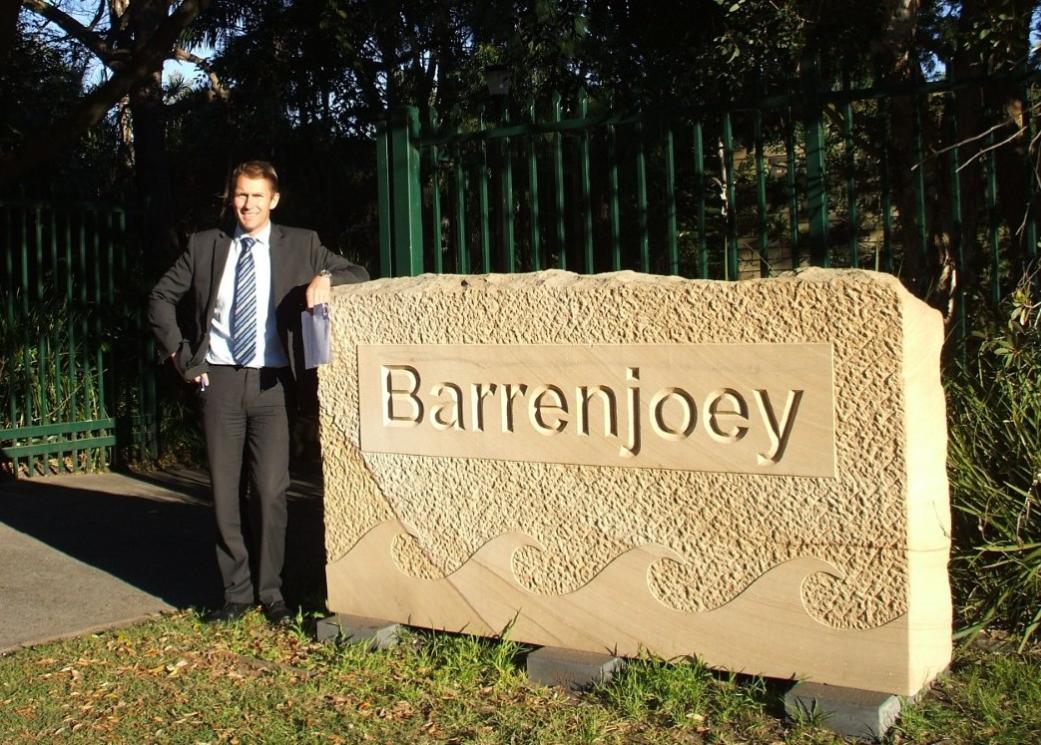 On Wednesday, September 6th, Member for Pittwater Rob Stokes announced funding to assist with the construction of a Community Performance Space at Barrenjoey High School.
The NSW Government will contribute $500,000 towards the project to finalise planning and initiate construction in conjunction with Northern Beaches Council.
The project will deliver a high-quality amphitheatre designed to facilitate performances of ensembles, choirs, dance and drama. Other local school and community groups such as Scouts, surf clubs and garage bands will also be able to benefit from the creative space.
"It will be a wonderful boost to the creative members of our community to have a purpose-built performance space available," Rob Stokes said today.
"Barrenjoey has an outstanding reputation in performing arts education and this project will help enable this talent to be encouraged and shared.
"There are very strong links between the school and the community and this new space will help foster these relationships and connections into the future.
"Barrenjoey's P&C Association has done an incredible job fundraising for this new addition – so I'm delighted the NSW Government is able to support their efforts and help get construction underway," Rob Stokes said.
These two complementary venues will provide the community with high-quality, professional and versatile performance spaces.
Community Groups Input Seemingly Ignored In B-Line Consultations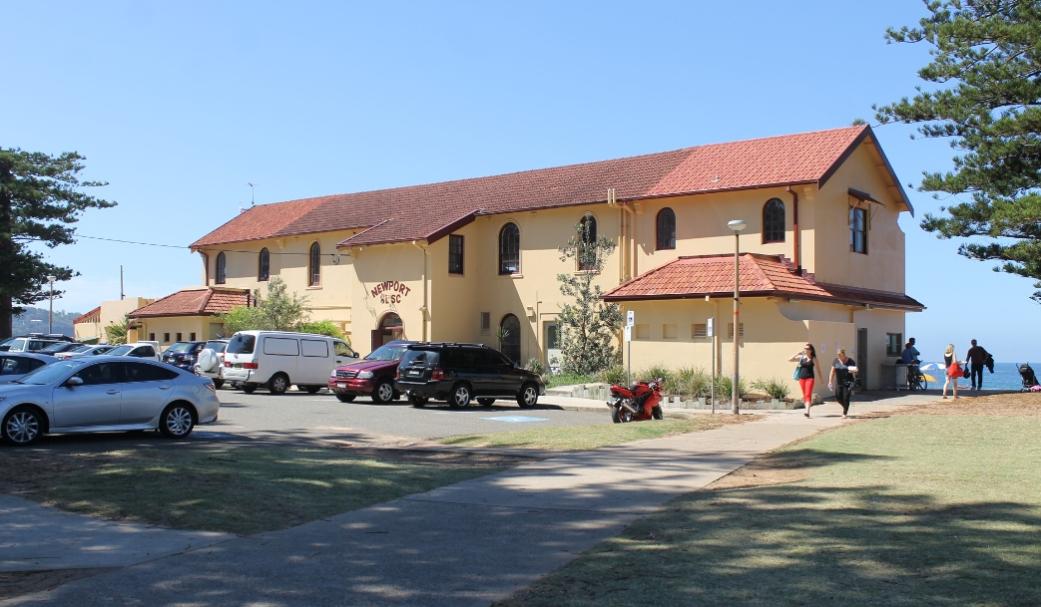 Following the Media Release from the Office of Rob Stokes, MP for Pittwater, (Misleading B-Line Rumours Are Unhelpful - published Issue 328) which was addressing a letter being circulated at Narrabeen, renewed community scrutiny of B-Line proposals for Newport, and the downgrading of services to Palm Beach, have been the subject of emails and phone calls this week.

One such phone call communicated that after a meeting with the MP for Pittwater on Friday the Newport proposal will be delayed pending further community consultation.
Residents of Newport have stated approaching TfNSW employees who have been surveying streets around Newport in recent days, one community member stating;
"Surveyors commissioned by the RMS, for over a week, have been surveying Newport, including (but not necessarily limited to) Barrenjoey Rd, Neptune Rd, Foamcrest Ave, Coles Pde, Robertson Rd, Seaview Ave - I know, because I went and talked to one of the supervisors while he was working on the corner of Foamcrest and Coles.
In a meeting with the B-Line project team leader which I attended, he said that there would need to be Norfolk Pines removed, it was just a matter of how many, depending on the option that was finally decided.
The same B-Line project leader also said that they would have to build a drivers' toilet block if they didn't put the terminus next to the Surf Club, because it would be too far for the drivers to walk to the existing facilities."
"Everything referred to in this video is still current since it was produced in late June: NEWPORT VILLAGE: a B-Line to Disaster?
https://youtu.be/GIux8hLhaRM
"
In Issue 323 local community groups ran their solution to what are still considered the outstanding problems with B-Line proposals, such as ensuring the Newport Loop continues and an L90 that runs all day is also part of the package.
The general feeling is that this is yet another community 'consultation' which is merely a appearing to be going through the process of having done the right thing when the decisions are already made and no amount of clear answers to muddled questions will see any shift away from what many cite is a worse service than already in place with longer periods for those travelling, especially by those whose routes will be discontinued or require them to change buses to complete reaching their destination.
On Tuesday, September 5th, Transport for New South Wales issued the following Media Release without detailing when and how further consultation will take place:
Consultation to continue on Newport B-Line extension
Transport for NSW today committed to further consultation with the Newport community prior to the proposed extension of the B-Line route to Newport in 2018.
Woolworths Surfer Groms Comp presented by Wahu on Northern Beaches This Weekend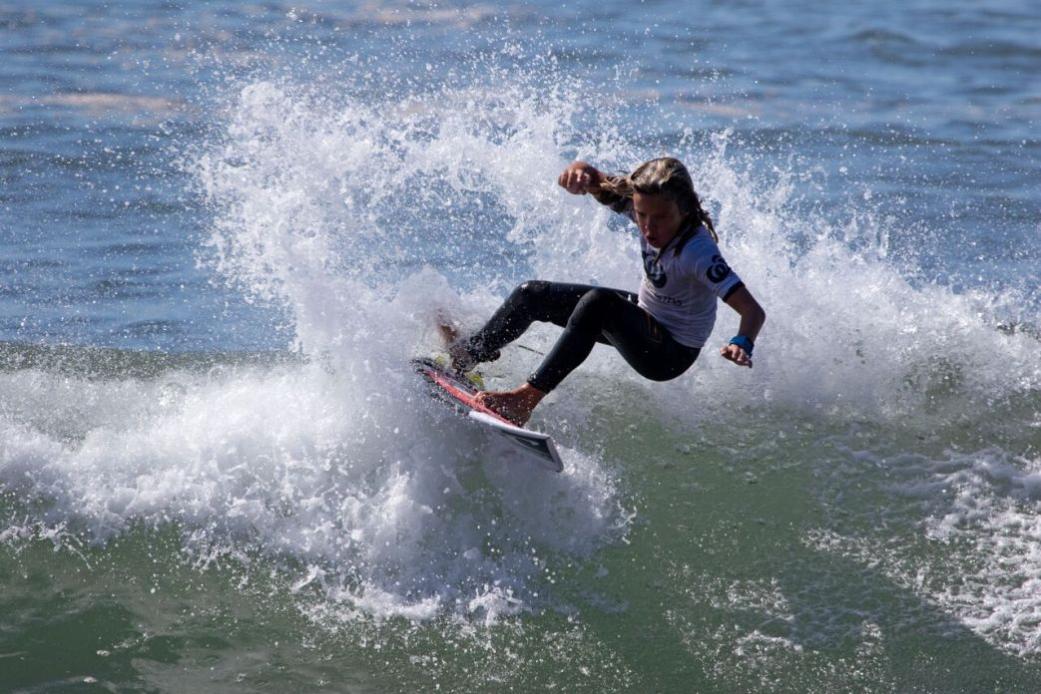 Day 1: Luke Dujic - Photo by Ethan Smith / Surfing NSW
CHAMPIONS CROWNED ON DAY ONE OF THE WOOLWORTHS SURFER GROMS COMP PRES. BY WAHU ON NORTHERN BEACHES
Saturday, September 9, 2017
Four new champions were crowned today as the opening Woolworths Surfer Groms Comp presented by Wahu kicked off in sizeable conditions at Collaroy on Sydney's Northern Beaches.
Jada Thomas (Barrack Point) posted an incredible victory over her fellow competitors in the Under-12 Girls division, with the Illawarra native managing to take a win and a runner-up finish over the course of her dual finals and claim the top-spot on the leaderboard. Thomas posted a handful of decent scores as she was able to nab the win from perennial standout Leila Salt who finished in the second spot.
Pheonix Visscher (Redhead) surfed well beyond his years in the Under-10 Boys, taking a clean sweep of victories in all heats leading up to the final. The goofy-footer seamlessly linked together a chain of technical turns to claim the division win ahead of Northern Beaches local Ben Zanatta Creagh (Dee Why).
All other results can be seen
HERE
.
The Woolworths Surfer Groms Comps presented by Wahu will resume tomorrow with all remaining divisions.
The Woolworths Surfer Groms Comps presented by Wahu have helped to launch the careers of many of Australia's most promising junior surfers with almost 800 children set to take part in the 2017/18 event series.
Previous champions include Matt Banting, Jacob Willcox, Luke Hynd, Eli Steele, Kai Hing, Chris Zaffis, Quinn Bruce, Ellie-Jean Coffey, Macy Callaghan, Isabella Nichols, Holly Wawn and Laura Poncini.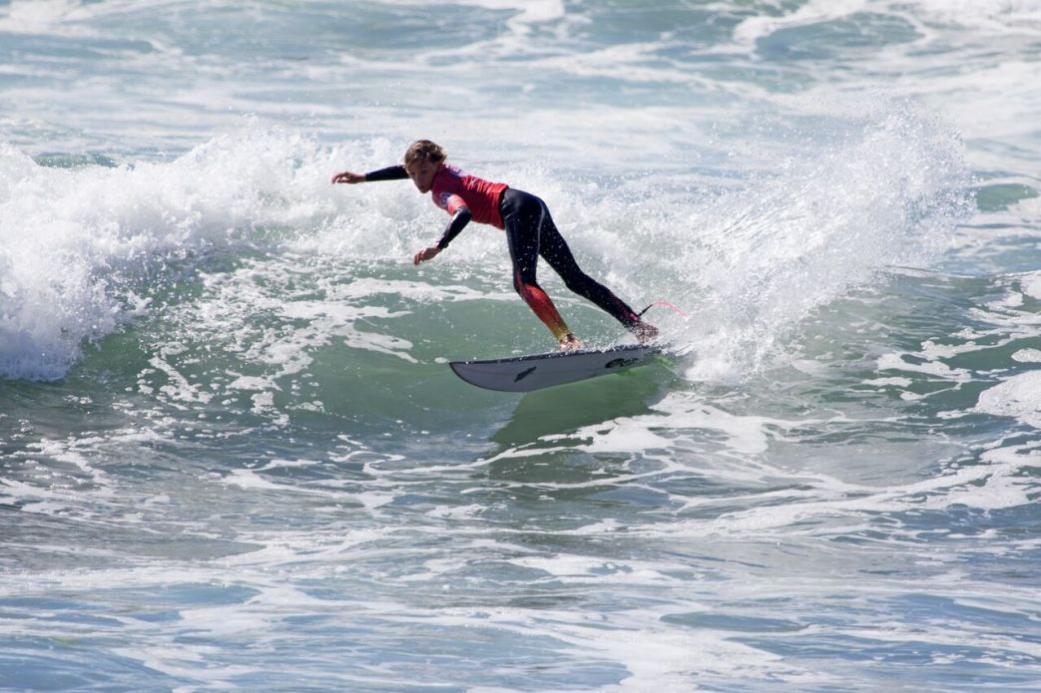 Day 1: Xavier Bryce - Photo by Ethan Smith / Surfing NSW
MC38 Winter Regatta Act 4, 2017
On Sydney Harbour Hosted By Middle Harbour Yacht Club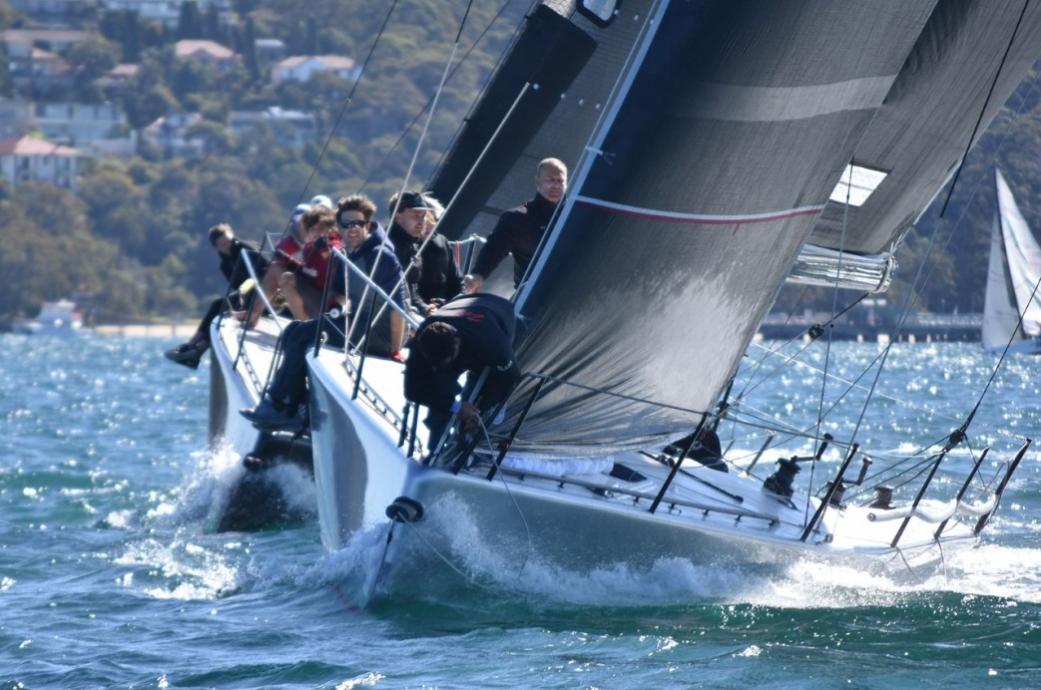 MC38 Winter Act4: Vino & Easy Tiger (behind) - photo by David Staley MHYC
Lightspeed Bows Out As Ginger Consolidates Winter Pointscore
Event: MC38 Winter Regatta Act 4, September 9-10, 2017 on Sydney Harbour hosted by Middle Harbour Yacht Club
September 9, 2017

The loads on the MC38 fleet racing in 20-25 knots and big seas took their toll early on day one of one design class' Winter Series, Steve Barlow's Lightspeed suffering bow damage which finished their day prematurely, and ultimately their regatta.
"MC38 Lightspeed won't be sailing tomorrow, the damage to the hull is extensive and needs time to repair," Barlow said late Saturday afternoon after Lightspeed was fully assessed at Woolwich Dock having bowed out of race one without recording a finish.
Speaking on the blow-out coming into the first bottom mark when a 25 knot gust hit Barlow said, "I don't know what boat speed we were doing but we were in good shape at the time and bearing away with the gust. The bobstay was ok but the lateral force on the pole split the side of the hull when the pole protrudes out, and we ended up a bow sprit pole sheared in half. The loads on these boats in 20 knots and heavy seas is massive but I'm philosophical; these things happen. We are disappointed but look forward to the next regatta."
Leslie Green's Ginger is firm favourite to take out the four-part MC38 Winter Series pointscore, finishing ahead on points and the North Sails boat of the day thanks to Saturday's three wins. They lost the final race of the day to Neville Crichton's Maserati, steered by TP52 owner Matt Allen, and scraped into second place by two seconds over Chris Hancock's Vino.
Lisa Ratcliff's full report HERE
Old Bottles At Taylors Point A Record Of Keeping Beer Cool In Times Past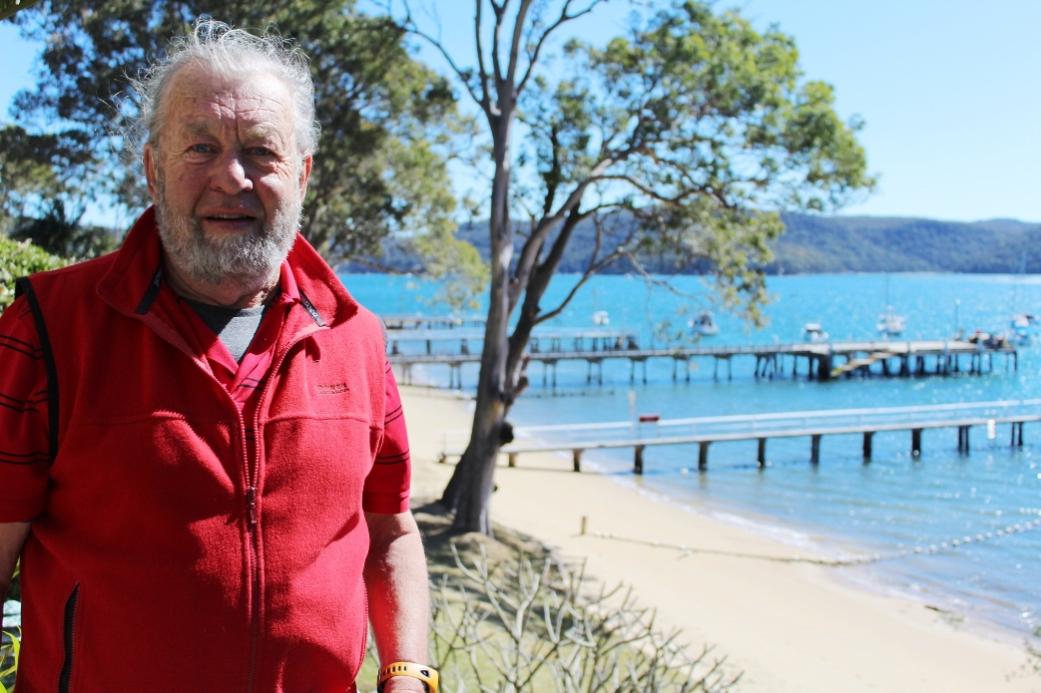 Avalon Historical Society received a load of old bottles this month. Back in 2008 Roger Wickins of Clareville had an open heart surgery to replace a faulty valve. Part of the recovery exercise regime was a daily swim. He found that it was difficult to hold his head above the water due to the scar on his chest so he shaved off his moustache and took to snorkelling. Roger says that tomato soup and snorkelling are a strong argument against a moustache.
When snorkelling at the netted pool which is next to the Royal Australian Navy Torpedo Wharf [part of HMAS Penguin, the diving school,] at Taylor's Point he was unhappy to see the amount of accumulated rubbish, drink containers, [glass, aluminium and waxed paper,] marine ply, electrical cable, cordage, plastic bags, [mainly ones that had contained bait,] and plastic pipe.
Taylors Point pool.
He set about clearing up the mess. Duck diving improved his lung capacity and he often swam with a garden rake to the amusement of swimmers on the beach. In that summer alone he recycled over one hundred and sixty containers from in and around the pool together with a lot of other rubbish.
Up to the end of the 1960's glass bottles cast in NSW had the year of manufacture embossed on the bottom. Roger found a number of these bottles which he kept. Some were recycled as birthday presents for those people who "have everything."
The earliest is dated 1934.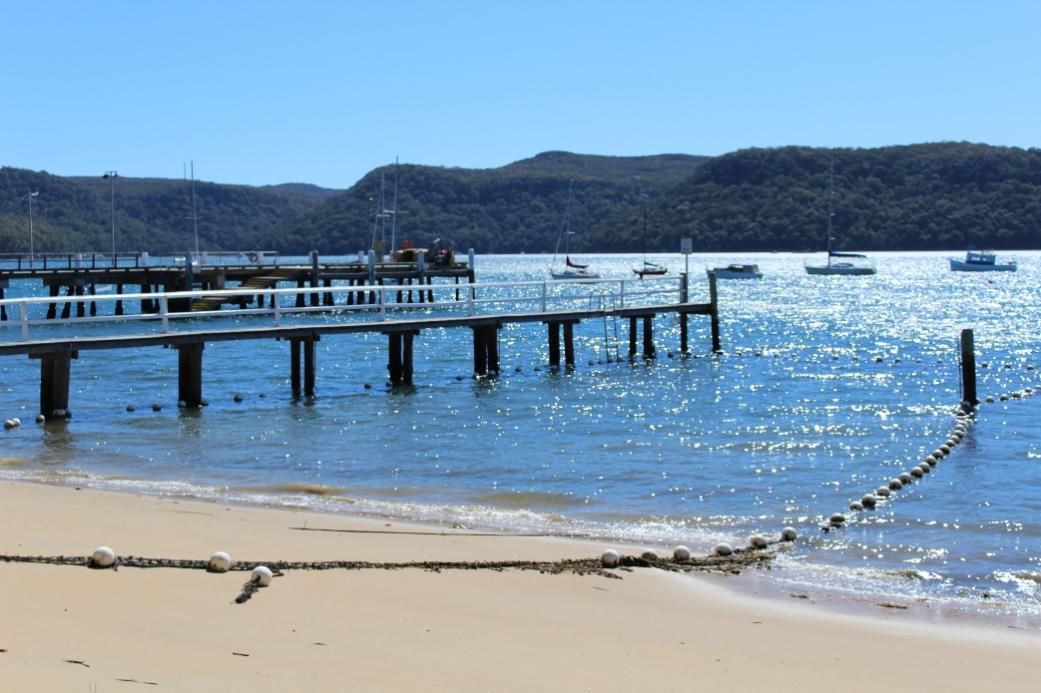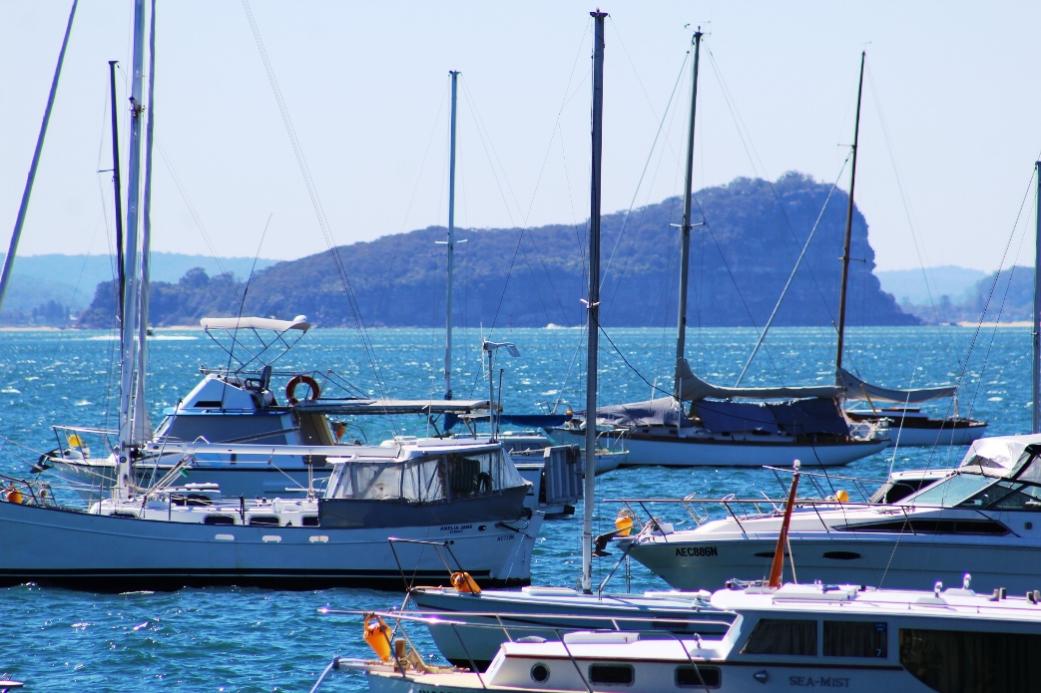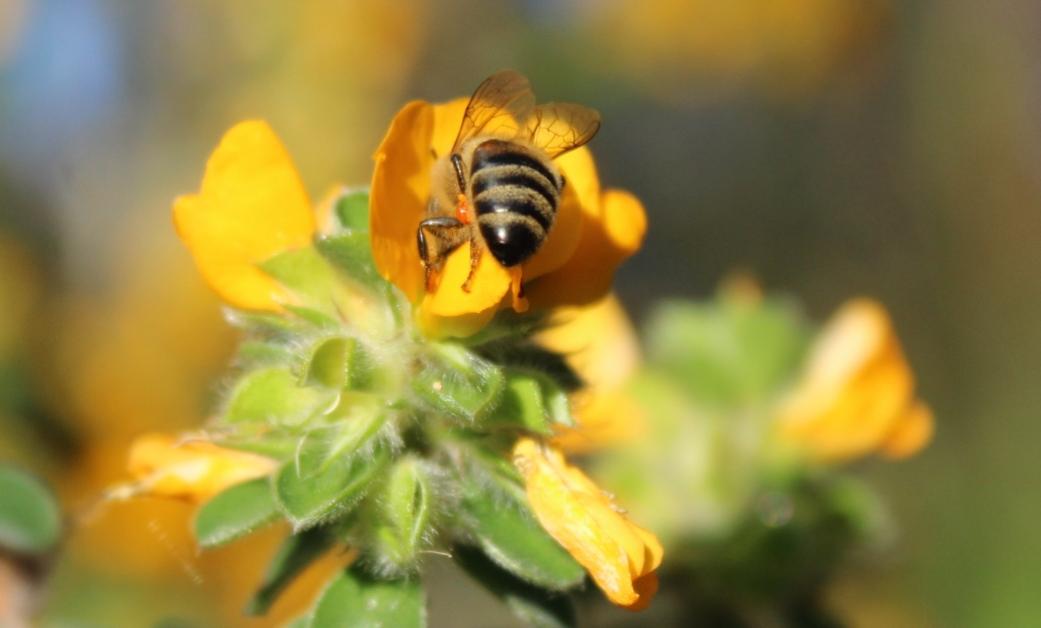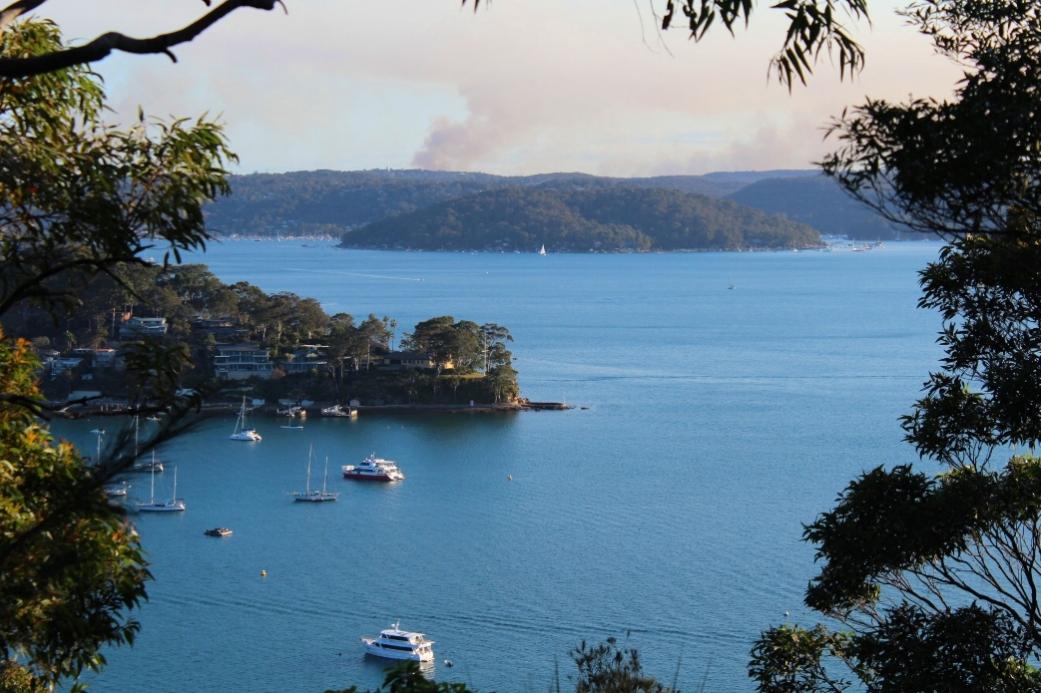 Past Features Archives (pre 2014)
Pittwater Online News was selected for preservation by the State Library of New South Wales and National Library of Australia. This title is scheduled to be re-archived regularly.
Archived Issues (2014 on) may be accessed here: pandora.nla.gov.au/tep/143700