September 10 - 16, 2017: Issue 329
Community Groups Input Seemingly Ignored In B-Line Consultations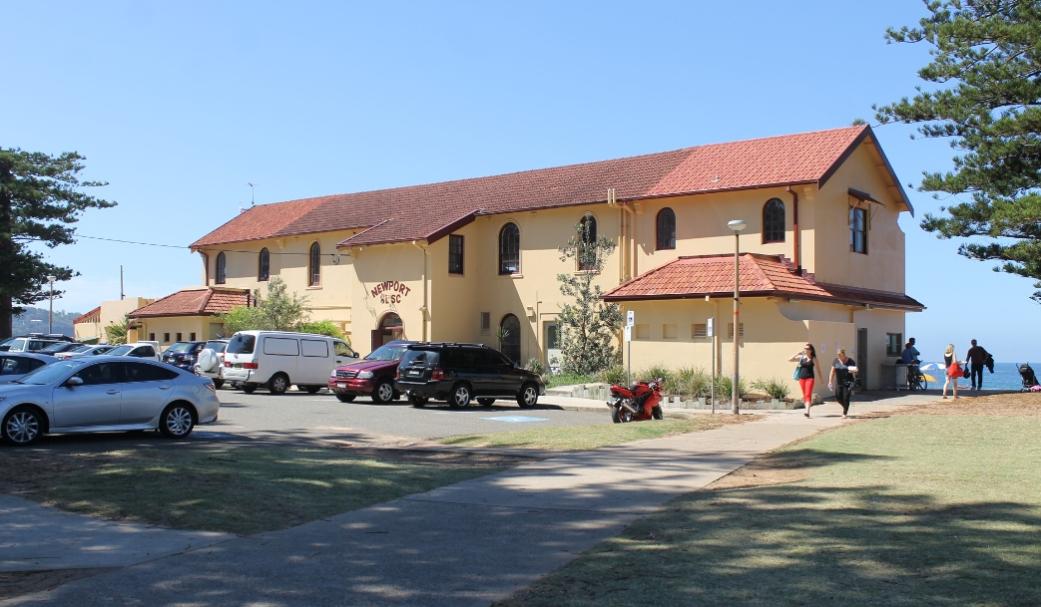 Community Groups Input seemingly Ignored in B-Line Consultations
Following the Media Release from the Office of Rob Stokes, MP for Pittwater, (
Misleading B-Line Rumours Are Unhelpful
-
published Issue 328) which was addressing a letter being circulated at Narrabeen, renewed community scrutiny of B-Line proposals for Newport, and the downgrading of services to Palm Beach, have been the subject of emails and phone calls this week.
One such phone call communicated that after a meeting with the MP for Pittwater on Friday the Newport proposal will be delayed pending further community consultation.
Residents of Newport have stated approaching TfNSW employees who have been surveying streets around Newport in recent days, one community member stating;
"Surveyors commissioned by the RMS, for over a week, have been surveying Newport, including (but not necessarily limited to) Barrenjoey Rd, Neptune Rd, Foamcrest Ave, Coles Pde, Robertson Rd, Seaview Ave - I know, because I went and talked to one of the supervisors while he was working on the corner of Foamcrest and Coles.
In a meeting with the B-Line project team leader which I attended, he said that there would need to be Norfolk Pines removed, it was just a matter of how many, depending on the option that was finally decided.
The same B-Line project leader also said that they would have to build a drivers' toilet block if they didn't put the terminus next to the Surf Club, because it would be too far for the drivers to walk to the existing facilities."
"Everything referred to in this video is still current since it was produced in late June: NEWPORT VILLAGE: a B-Line to Disaster?
https://youtu.be/GIux8hLhaRM
"
In Issue 323 local community groups ran their solution to what are still considered the outstanding problems with B-Line proposals, such as ensuring the Newport Loop continues and an L90 that runs all day is also part of the package.
The general feeling is that this is yet another community 'consultation' which is merely a appearing to be going through the process of having done the right thing when the decisions are already made and no amount of clear answers to muddled questions will see any shift away from what many cite is a worse service than already in place with longer periods for those travelling, especially by those whose routes will be discontinued or require them to change buses to complete reaching their destination.
On Tuesday, September 5th, Transport for New South Wales issued the following Media Release without detailing when and how further consultation will take place:
Consultation to continue on Newport B-Line extension
5 September 2017
Transport for NSW today committed to further consultation with the Newport community prior to the proposed extension of the B-Line route to Newport in 2018.
Phased introduction of B-Line services to Mona Vale is scheduled to start later this year with the extension of the service to Newport commencing once permanent arrangements are in place.
"The extension of B-Line services to Newport will provide more frequent opportunities for customers from the Newport area to travel to and from the Sydney CBD and elsewhere along the peninsula," a Transport for NSW spokesperson said.
"We will continue to work with the local community - including residents, businesses, the surf club and council as part of the ongoing planning process.
"Newport is located at the end of the B-Line route and a proposed solution to turn buses around will be presented to the community in September this year. This will not include a bus depot and we will continue to minimise the impact of changes to the local community.
"In the interim we'll provide additional capacity to local bus network services around the Newport area to meet customer demand."
This includes operating larger 'bendy' buses with more seats on route 199 between Palm Beach, Avalon Beach and Manly during peak periods, with a service every 15 minutes in each direction between Newport and Mona Vale, where customers will be able to link with the B-Line.
Access between Newport and the Sydney CBD will continue to be provided in the new Northern Beaches bus network when it rolls out in late-2017, including commuter peak express services and route L90 services during weekday off-peak times and the weekends.
The current level of service on route E89 will be maintained in weekday AM/PM peaks. Additional E88 services will also be provided in weekday AM/PM peaks, operating every 10 minutes in the height of the peak.
When it launches later this year, the new turn-up-and-go B-Line services will run between Mona Vale and the Sydney CBD.
Work has also commenced on significant road improvements along the B-Line route designed to ease congestion and improve the reliability of all bus services. This work will continue into 2018 with the full benefits of the initiative to be realised when completed.