November 13 - 19, 2022: Issue 562
Be The Boss: I Want To Be An Electronic Repair Technician
If you like fiddling with mobile phones, computers and similar equipment than a career in the Electronic Repair Technician industry may be for you.
There are currently a few local businesses that specialise in this,
at Belrose
and Warriewood, so you won't spend a whole dfay travelling to and from your workplace either.
Electronic Engineering Technicians conduct tests of electronic systems, collect and analyse data, and assemble circuitry in support of Electronics Engineers and Engineering Technologists.
Day-to-day
develops, constructs and tests electronic equipment and associated circuitry in accordance with technical manuals and instructions of Electronics Engineers and Engineering Technologists
estimates material costs and quantities of electronic circuitry and equipment
evaluates performance of electronic equipment
inspects designs and finished products for compliance with specifications, drawings, contracts and regulations
installs, repairs and modifies electronic equipment.
Through a mixture of theory and practical course work, learn to:
Fabricate, assemble and dismantle electrical equipment and devices
Solve technical issues in analogue and digital electronic and communications circuits and systems
Use industry-relevant computer applications
Implement safe work practices and regulations
Course Outcomes
Gain practical experience and develop specialist skills that give you an advantage in the job market.
Experience in applying key electronic principles to a range of real world industry challenges
The skills to build and test electronic circuits using different electronics components and devices
Techniques to install, set-up, test, repair and maintain electronic equipment and devices at a component/sub-assembly level
Drawing on environmentally-minded electronic practices and procedures
A strong pathway to continue your study and enhance your career opportunities
The average electronic technician salary in Australia is $71,500 per year or $36.67 per hour. Entry-level positions start at $60,000 per year, while the most experienced workers make up to $110,000 per year.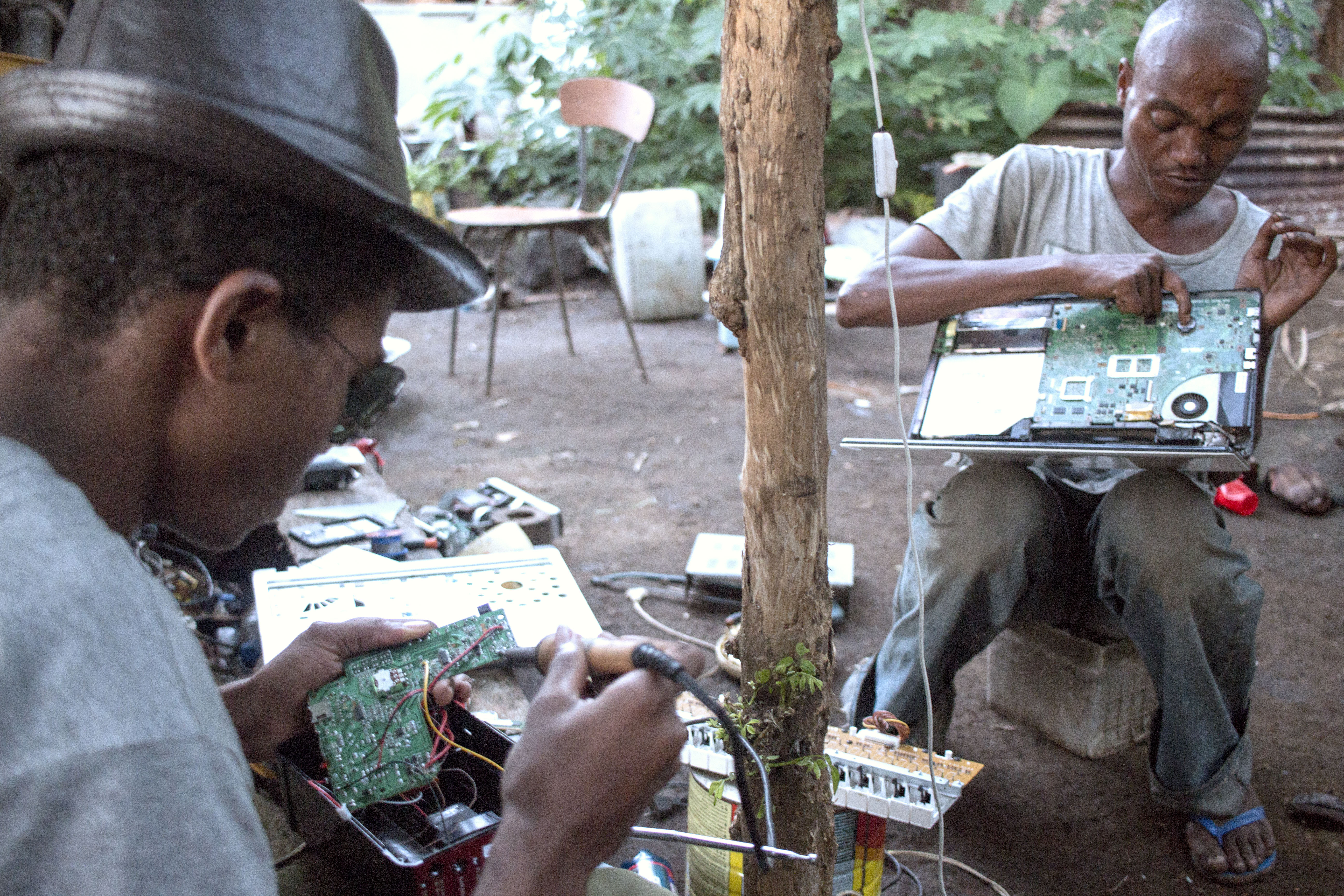 Summer Skills Fee Free Courses
Summer Skills is a fee-free* short course program to support school leavers, aged between 15 – 24 years, obtain job-ready skills over the summer months.
Whether you plan to attend TAFE NSW, university, have a gap year or are still undecided, we have a course that can give you the skills for a brighter future.
Priority industry areas have been identified under Skilling for Recovery and include short courses in Early Childhood Care, Aged Care, Disability, Hospitality, Construction, Agriculture, Business and Administration, IT and Digital, Retail, Transport and Logistics, Manufacturing/Engineering and Sport and Recreation.
For example - starting November 23, 2022 at Ryde: STATEMENT OF ATTAINMENT IN COMMERCIAL COOKERY BASICS
visit: https://www.tafensw.edu.au/course-areas/food-and-hospitality/courses/statement-of-attainment-in-commercial-cookery-basics--SG00007780
Or starting November 24th at Ryde: STATEMENT OF ATTAINMENT IN ESPRESSO COFFEE
Find out more at: https://www.tafensw.edu.au/summer-skills
Also Available: