April 29 - May 5, 2012: Issue 56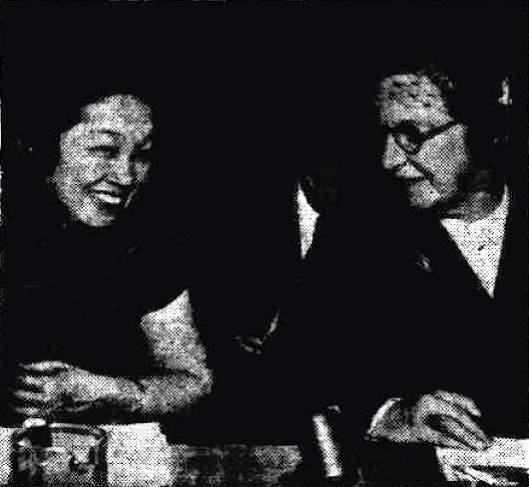 Above: STATUS OF WOMEN; Miss Cecilia Sien-lin Zang (left), of China, and Mrs Jean Daly, of Australia, at the session of the Commission on the Status of Women, which sat last month at Lake Success, The commission's job is to make recommendations to the Economic and Social Council "on the promotion of women's rights in political, economic, civic, social and educational fields."
STATUS OF WOMEN. (1951, June 5). Morning Bulletin(Rockhampton, Qld. : 1878 - 1954), p. 1. Retrieved from http://nla.gov.au/nla.news-article57078875
Lake Success Appointment The West Australian (Perth, WA : 1879 - 1954) Thursday 10 May 1951 p 10 Article ... late Mr. Justice Edmunds and her husband is Dr. Harry Daly. ... Lake Success Appointment The appointment of Mrs. Jean Daly to represent Australia at the ... Government. Mrs. Daly formerly held the position of honorary secretary to the Australian liaison com ... 93 words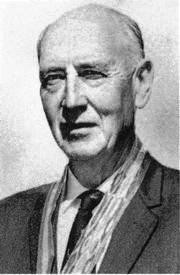 Above: Harry John Daly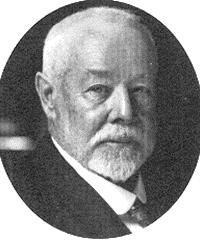 Above: Jean's dad, Walter Edmunds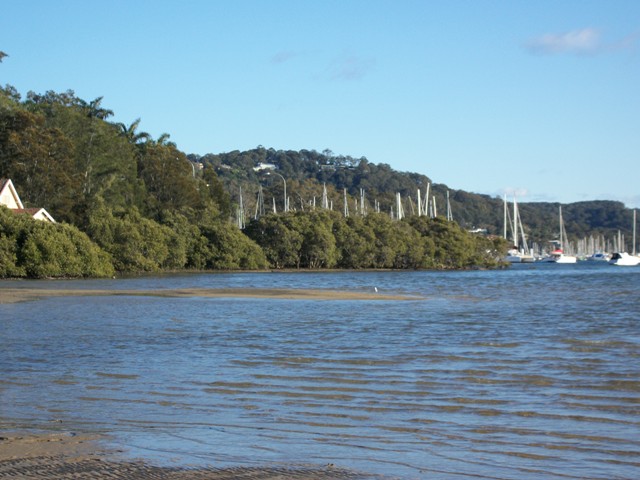 Ladies of the Pittwater Bays
Jean Mary Daly closes our April 2012 focus on Ladies of the Pittwater Bays. The others are, for this first ever round:
Dorothea Mackellar by Margaret Molloy
Copyright Pittwater Online News, 2012. All Rights Reserved.
Jean Mary Daly
10th of December, 1897– 23rd November, 1986
Wage For Women
Sir, - Mr. Richardson("Herald," Sept. 19) has drawn attention to the fact that on the current wage of £11/15/the actual claim of employers is for the Sydney basic wage to be pegged at £8/16/.
I would like to draw attention to the claim for reductions in the female basic wage. If the present 75 per cent, of the male wage is retained, the basic female rate would be pegged at £6/12/and if it is reduced to 60 per cent, as claimed it would be £5/5/6.
In June, 1951, the Inter-national Labour Organisation adopted a convention recommendation for equal remuneration for men and women workers for work of equal value. Australia is a member State of the I.L.O. and it is strange that at this time, when an upward trend is taking place, a retrograde step of a further reduction in the rate should even be considered.
(Mrs.) JEAN DALY,
Australian representative to the Status of Women Commission,
United Nations, 5th Session.
Mona Vale.
Wage For Women. (1952, September 22). The Sydney Morning Herald (NSW : 1842 - 1954), p. 2. Retrieved from http://nla.gov.au/nla.news-article18282877
Half-castes
Sir,-May I support Miss Wedgwood's comments in your correspondence columns today, and congratulate the "Herald" on the publicity it is giving to this deplorable matter.
The fact that the material conditions to which the children are being removed are satisfactory is not the important factor. The important point is that they were being assimilated into the community at Penrith; and thus, quite fortuitously as it happens, a great social experiment had been initiated which is in line with the best scientific thought on the problem.
What started as a temporary measure has been allowed to continue for six years, which is a long period in the life of any child. A sense of security has been developed as a result of their reception in the Penrith community-a reception which does high honour to the people of that district.
Their forcible removal to a new environment destroys all this. Their alleged "willingness" can be disregarded in view of the fact, which the Rev. Mr. Montgomery's statement discloses, that the Government had already decided to close the Mulgoa home.
In the light of this knowledge, and of the sense of insecurity which it engendered, what possible alternative to agreement.did the children have? .
JEAN DALY, President,
St. Joan's Social and Political Alliance.
Half-castes. (1949, January 27). The Sydney Morning Herald(NSW : 1842 - 1954), p. 2. Retrieved from http://nla.gov.au/nla.news-article18091851
A lady who, as you may read above, was not afraid to stand up or stick her neck out in post-war Australia, when women were expected to retire from the jobs they had filled during the war and be housewives and mothers only again, was Jean Mary Daly. Born the eldest daughter, and one of five girls and one son to Walter Edmunds, a barrister who later became a judge and NSW MP, and his wife Monica Victoria May, Jean Daly had a love of children and from her forties, fought for the rights of women.
A Sydney University law degree student, she married Harry John Daly in 1921. This gentleman, also a huge contributor to Australia in his profession, first as a GP and then as one of our premier specialist anaesthetists, had a great love of all knowledge and would take Jean on trips to Bawley Point on the south coast to study penguins and go rock fishing. He became such an afficiando on marine life that one of his lectures, delivered to an American audience whilst they were in the US, was on the topic of Australian beach worms. Their marriage, though childless, is said to have been a very happy one with both supporting each other in their chosen pursuits.
DOCTORS' DANCE. FOR LEWISHAM HOSPITAL.: Last night s summer temperature did not prevent a large crowd of dancers from enjoying the annual ball arranged by tho doctors of Lewisham Hospital, and held at the Wentworth. The ball was organised by a committee of past and present medical officers, and the proceeds will go to the hospital building fund. The senior medical officer Dr
Stewart Mackay, was present, and brought a large party, including ...Mrs Harry Daly was in goldlame DOCTORS' DANCE. (1926, March 23). The Sydney Morning Herald (NSW : 1842 - 1954), p. 10. Retrieved from http://nla.gov.au/nla.news-article16262838
In 1943 Jean was one of a small number of Catholic women, mostly graduates, who formed the discussion group Altair to present and enunciate the viewpoint of Catholic women. Their first task was to make a submission to the Department of Post-war Reconstruction stressing the importance of family structures in population policy. This generated clearly her aims not only for Catholic but all women and, with opposition from those who would rather they toe another line, she, with ladies such as Norma Parker, Mary Tenison Wood and Phyllis Burke, founded a NSW section of the St Joan's Social and Political Alliance in 1946. Mary Tenison Wood, a fierce advocate for children and their rights, was a lifelong friend who Jean and her husband had helped when she fled, pregnant, from an unscrupulous husbdand and arrived homeless in Sydney and in labour.
The English section of the St Joan's International Alliance was established in 1911 as the Catholic Women's Suffrage Society, but once the suffrage was gained in 1918, the Society gradually broadened its role and objectives to include social issues affecting women and changed its name to reflect that change of emphasis. In 1923 it became the St Joan's Social and Political Alliance.
The focus during these formative years of this group included the authority exercised in some cultures by husbands over the children of a marriage and the choice of the marital home; over a wife's property or her right to take employment and their rights to receive equal wages. They also gathered data on the ritual practices within some cultures which degraded or maimed women, such as female circumcision, child marriages, bride prices, the lack of free consent by both parties, and the dissolution of marriages. Taboo subjects all.
Resolutions which were formulated under Tenison Woods' supervision included those in 1954 and 1955 which provided for an equal share for women in ownership and management of matrimonial property and equality of rights between parents in guardianship of children. another aspect of their focus was raising their fellow Catholic women's observance of and monitoring social and political issues so they may take action where appropriate. Mrs Daly worked hard at raising women's awareness of all occurring that may affect them and encouraged and supported many to take a place in public life.
Woman Candidate. NANCY SAXBY'S BUSY WEEK
To conclude a busy week, calling on women in the district, Mrs. Nancy Saxby judged the doll show organised by Bossley Park P. and C.A. on Saturday.
Being the first woman parliamentary candidate for the district, Mrs. Saxby has decided to call on as many women, as .she can, and during' the week made a house-to-house canvass of part of Smithfleld and Fairfield West. She found the majority of women keenly Interested in politics as they affect the cost of living, housing, schooling, etc. Mrs. Saxby has no car, but many women with cars have volunteered to drive her around. Her driver on Tuesday was Mrs. Jean Daly, wife of Dr. Harry Daly, of, Macquarie Street. Mrs. Daly Is a distinguished social worker, and Is a member of the organising committee of the United Nations Appeal for children. She recently returned from abroad, where she saw firsts-hand how the United Nations, Children's Fund operated. She also intended some of the sessions of the Covenant of Human Rights at Lake Success.
Woman Candidate. (1950, May 4). The Biz (Fairfield, NSW : 1928 - 1954), p. 5. Retrieved from http://nla.gov.au/nla.news-article76288693
By 1951 recognition of her knowledge and experience led to an important and vital job on April 17th;
Delegate To UN. Commission
MRS. Jean Daly of Sydney, has been appointed by the Federal Government to represent Australia at the fifth session of the Status of Women Commission of United Nations to open in New York next Monday. One of the outstanding women in public life in NSW, Mrs. Daly's appointment will be welcomed by women's organisations throughout Australia. She is secretary of the Australian Liaison Committee of women's organisations with international affiliations, and president of the NSW branch of St. Joan's Social and Political Alliance. She was treasurer in NSW for the UNAC appeal for children in1948.During a visit to America last year with her husband, Dr. Harry Daly, for a medical conference, Mrs. Daly attended sessions of the Social and Economic Commission of UN at which the clauses of the Covenant on Human Rights were being drafted. She met many of the brilliant women who are consultants at UN headquarters as representatives of non governmental organisations, and she was invited to broadcast over UN radio; After her American visit Mrs. Daly attended the conference of the International Alliance of Women in Amsterdam and later visited the UK. A graduate of Sydney University, Mrs. Daly is the eldest daughter of the late Mr. Justice Edmunds, to whom she acted as associate before her marriage.
Delegate To U.N. Commission. (1951, April 18). The Advertiser (Adelaide, SA : 1931 - 1954), p. 11. from http://nla.gov.au/nla.news-article45703148
Jean again represented Australia at the 1955 session. Mrs Daly continued speaking at universities and schools well into the 1960's, emphasising that women should be treated as human beings as men are, not relegated to the definitions ascribed by medieval traditions or canonical law. In 1967 she was appointed OBE for her service to women. She passed away at Bayview in 1986, six years after her husband.