December 6 - 12, 2015: Issue 243
Warriewood SLSC Hosts Round 3 of Surf Boat Premiership 2015-2016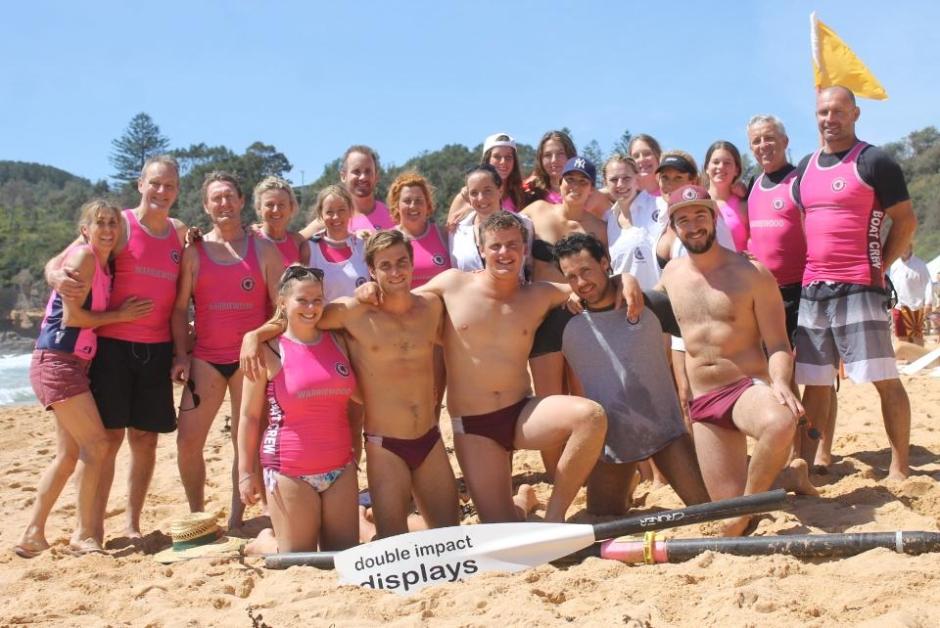 Warriewood SLSC Boat Crews on their beach - Saturday December 5th, 2015 - A J Guesdon picture
The level of skill and fitness shown in Warriewood's Round Three of the Surf Life Saving Sydney Northern Beaches 2015-16 Premiership held Saturday December 5th made for spectacular shoots, superb rowing and a few spills.
Officials ceased the proceedings for an hour as too much water was dumping on an empty bank at the bottom of the tide and cautioned all participants to exercise common sense when heats recommenced.
More HERE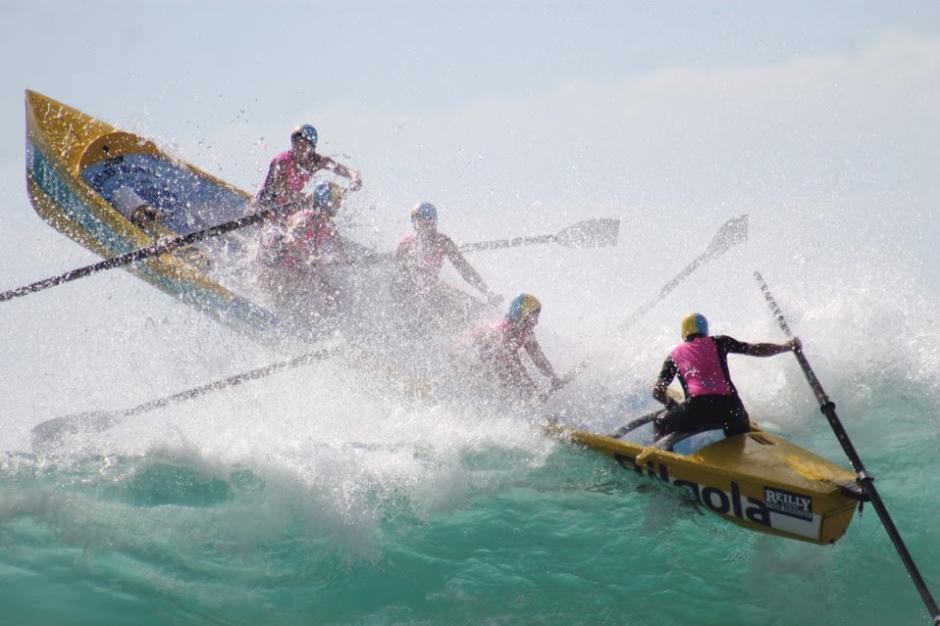 Bilgola cools off at Warriewood Surf Boat Carnival - A J Guesdon picture
Congratulations
Jason Waterhouse and Lisa Darmanin: Selected for Rio 2016 Olympic Team - Sailing Nacra 17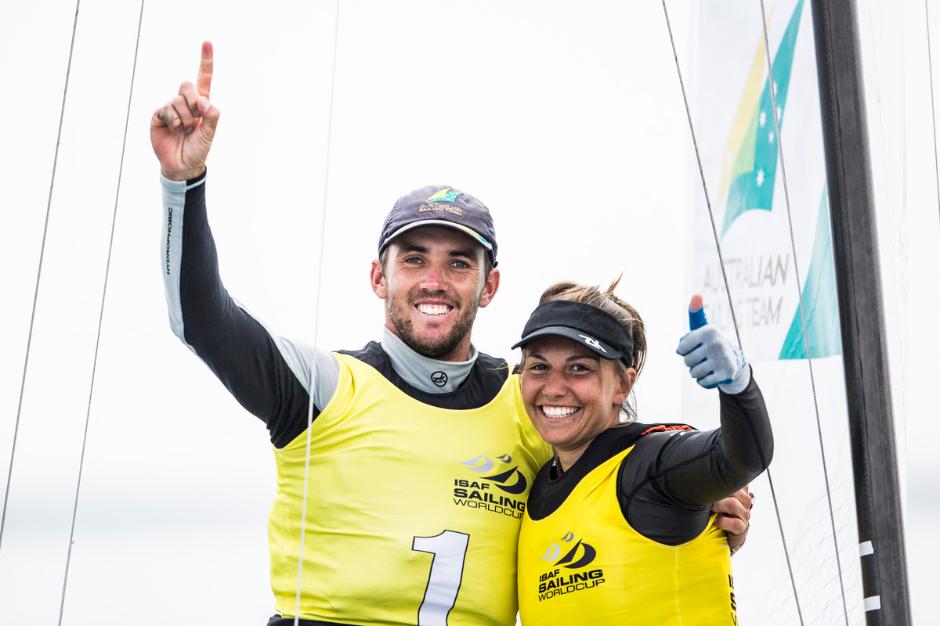 Jason Waterhouse & Lisa Darmanin Gold Medalists at ISAF Sailing World Cup Weymouth 2015.
Photo by and courtesy Pedro Martinez Sailing Energy
Congratulations Future Champions Jason Waterhouse and Lisa Darmanin on your selection to represent Australia in the 2016 Rio Olympic Games.
To go for gold, first one must make the starting line. Today is not the realisation of the goal, today is the realisation of the opportunity to go for the goal. To go for GOLD!
A great deal of literature and examples exist supporting the 10 year/ 10 thousand hours of deliberate practice associated with the achievement of excellence. It's no coincidence that 2015 is the 10 year milestone of your teams commitment towards deliberate practice, towards the achievement of excellence.
Today attention will be centred on the amazing victories that reward you with this opportunity to make the start line.
It would be wrong however to not also celebrate the open minded character, resilience, determination and positive attitude required to overcome the 99 failures you have encountered along the way to achieving each victory.
All young sailors aspiring to follow in your footsteps but constantly falling on their face should take note that its your proven ability to pick yourself up, dust yourself off, take away a lesson and apply it in going forwards that has got you to this point.
There has been nothing easy about your journey and that's why you thoroughly deserve this opportunity to test yourself against the worlds toughest competitors in the worlds toughest competition… The Olympic Games.
You are an inspiration to the Future Champions who today will continue their journey on the water as they strive towards 2024, falling on their faces, dusting themselves off, learning, applying and getting on with the job of achieving excellence.
Well done!
Objective Future Champion
More HERE
Pittwater Environmental Grants
Pittwater High School's Project Green Sea Turtle Saltmarsh and Mangrove Focus, Pittwater Council's Coastal Dune Restoration and Improved Floodplain Management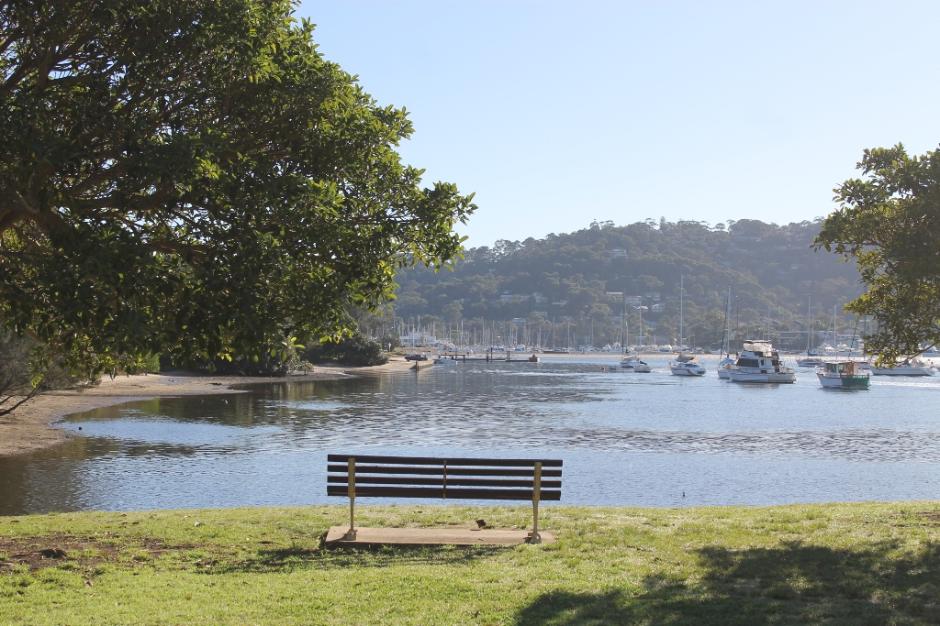 Three investments in the future of Pittwater's Environment have been announced this week that will allow the continuation of works already underway as well as improve and restore what is already in place.
Details HERE
Jo Brigden-Jones and Naomi Flood Win K2 500 Final at Grand Prix 1 – Adelaide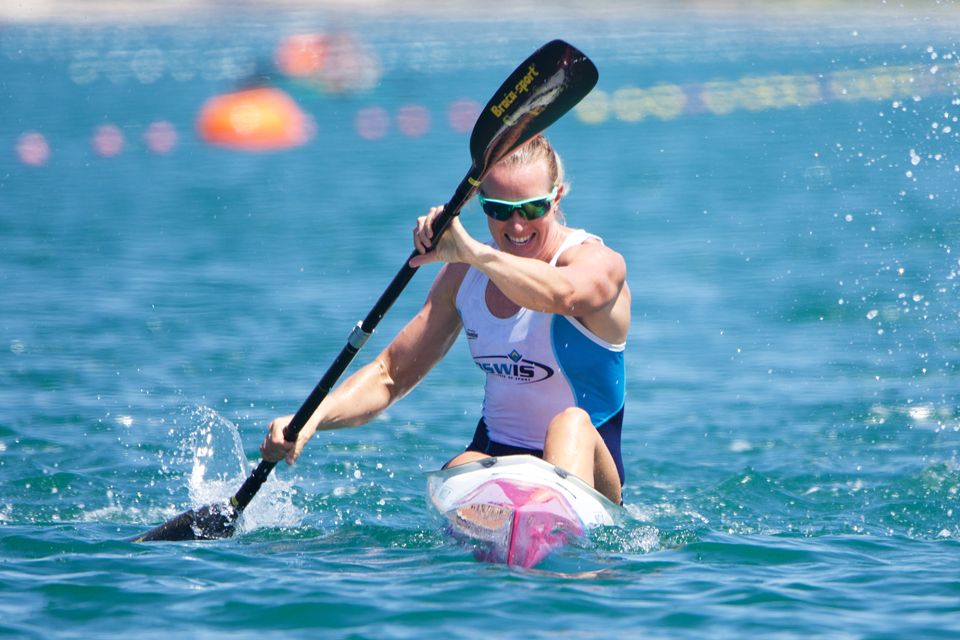 Pittwater's Jo Brigden-Jones in action this week - Picture courtesy Team Australia
Australia's top female sprint canoeists have taken the first step towards erasing their disappointing 2015 with a solid performance on the opening day of the first Grand Prix in Adelaide, on Friday December 4.
Just 0.03 seconds split the top two boats in the women's K2 500, with London Olympians Naomi Flood and Jo Brigden-Jones prevailing over under 23 World Championship bronze medalists, Alyssa Bull and Alyce Burnett.
After failing to qualify a boat for next year's Olympics at the Milan World Championships, Australia will need to rely on qualifying through Oceania events early next year.
"Obviously it is really early, but any race you get to do is always good to line up and have a good crack," Flood said.
"To come away with the win is great for us, but it is more about the processes, just things like getting time in the boat together because we live in different states at the moment."
Prior to the Grand Prix starting Jo Brigden-Jones stated she is determined to bounce back in 2016 after she and her fellow teammates learnt some tough lessons this year.
Brigden-Jones was part of the women's K4 500 crew at the World Championships which finished 11th to narrowly miss out on qualifying four quotas for Rio.
"I am definitely very motivated to make sure my performances next year are very strong so I can qualify myself onto the team," Brigden-Jones said.
"There will be some tough racing this season as everyone wants a spot on the team but I'm looking forward to the challenge."
There are many of the Northern Beaches best paddlers in Adelaide at Grand Prix 1, all making strong results.
More HERE
Daniel Fitzgibbon and Liesl Tesch win 2015 Para World Sailing Championships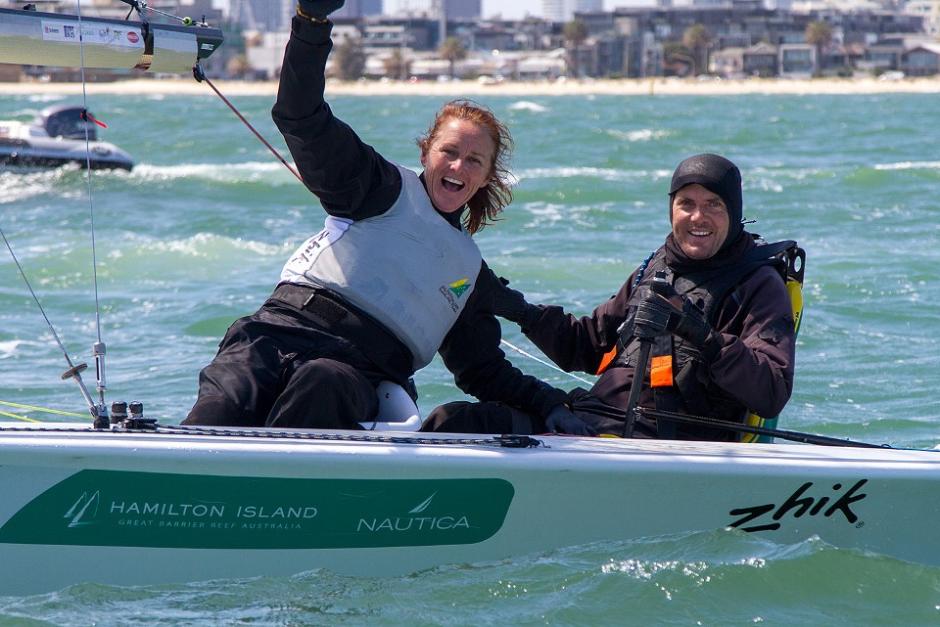 SKUD18 gold medallists Dan Fitzgibbon (NSW) and Liesl Tesch (NSW) have won the 2015 Para World Sailing Championships in Melbourne on the event's penultimate day (Wednesday, 2 December 2015). This World title win continues Fitzgibbon and Tesch's unbeaten run ever since getting back into competition post their 2012 Paralympic gold medal and after winning last year's World Championship.
Dan Fitzgibbon and Liesl Tesch defended their 2014 title with one day to spare and after a dominant series, winning seven out of ten races with two seconds and a third place as their worst result over the week. With this impressive score line, they secured their second World title with an unassailable fifteen point lead ahead of the second ranked British crew.
More HERE
The Stewart Towers On Barrenjoey Headland: Recovered at Last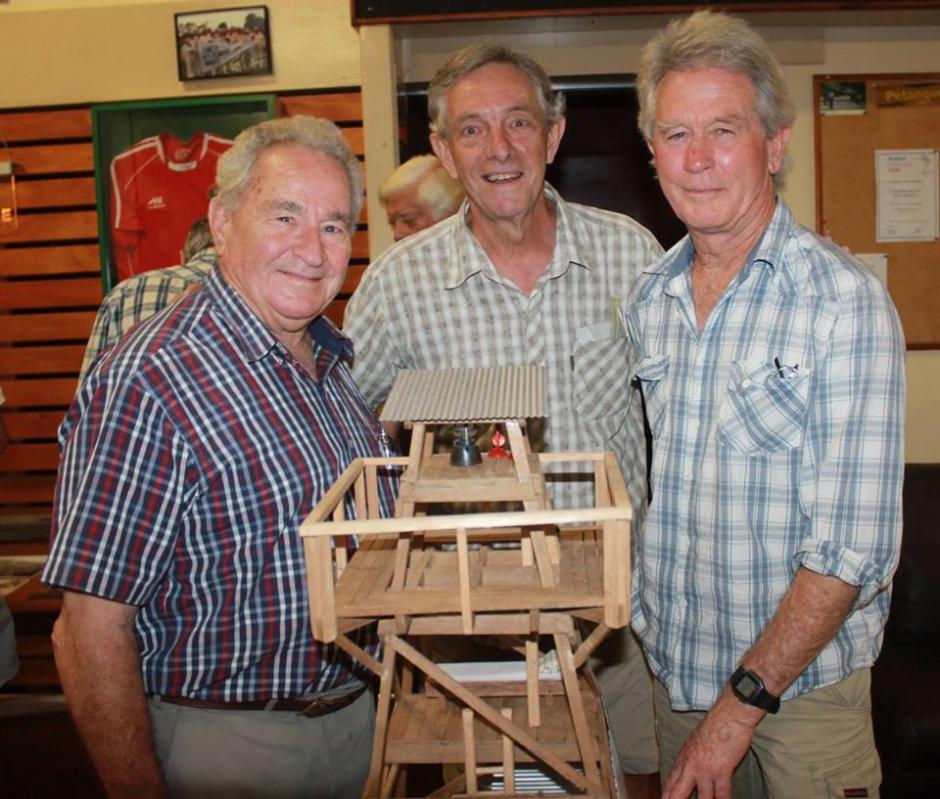 David Lyall, Geoff Searl and John Illingsworth at Avalon Beach Historical Meeting this week - A J Guesdon picture, 2015.
A few months ago Geoff Searl, the President of Avalon Beach Historical Society, spoke about a then current project as we tramped through the bush on West Head looking for wildlflowers. He had been researching the Stewart Towers, the first lights atop Barrenjoey Headland for a while and, after securing a small grant to help cover some costs, was putting together a film shot by John Illingsworth on what they found. Part of this would be finding some sketches if possible and building a model of the Inner Tower (the one that faced Lion Island and the Hawkesbury River mouth), work which 2015 Maritime Medal recipient David Lyall then undertook.
On Tuesday December 1st, at the General Meeting for the Avalon Beach Historical Society, the efforts of Geoff, John and David were premiered to a full house and very appreciative audience in the Avalon Beach Bowling Club. Geoff's 5000 word document, catalouging his research was made accessible, Mr. Lyall had his model on display and Mr. Illingsworth's film was shown.
More HERE
Summer in Pittwater: December 2015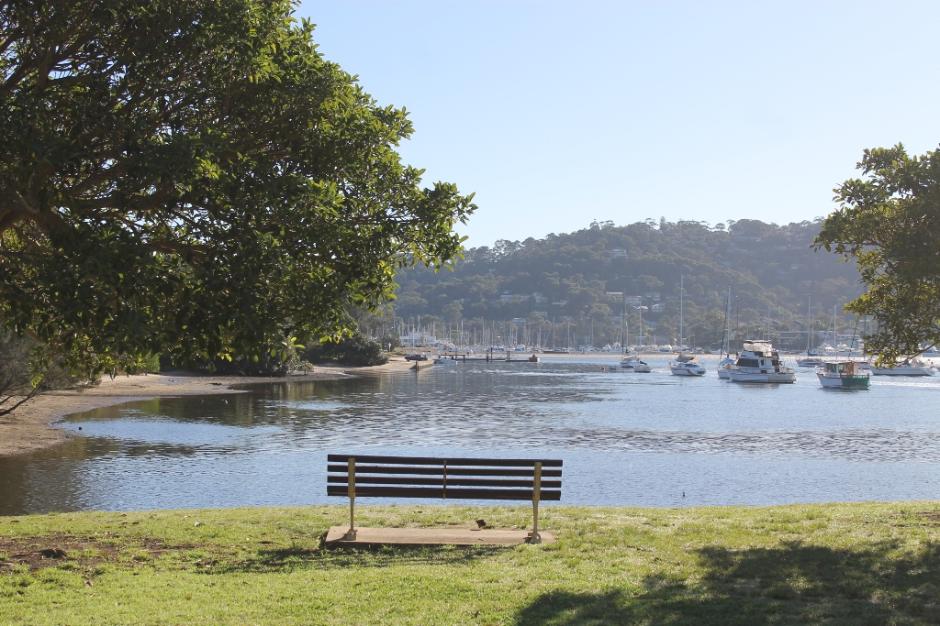 Pittwater Online News is Published 8 a.m. Every Sunday Morning and is By, For and About Pittwater - and all that adjoins her green hills and blue waters.