December 6 - 12, 2015: Issue 243
Pittwater Environmental Grants
Pittwater High School's Project Green Sea Turtle Saltmarsh and Mangrove Focus, Pittwater Council's Coastal Dune Restoration and Improved Floodplain Management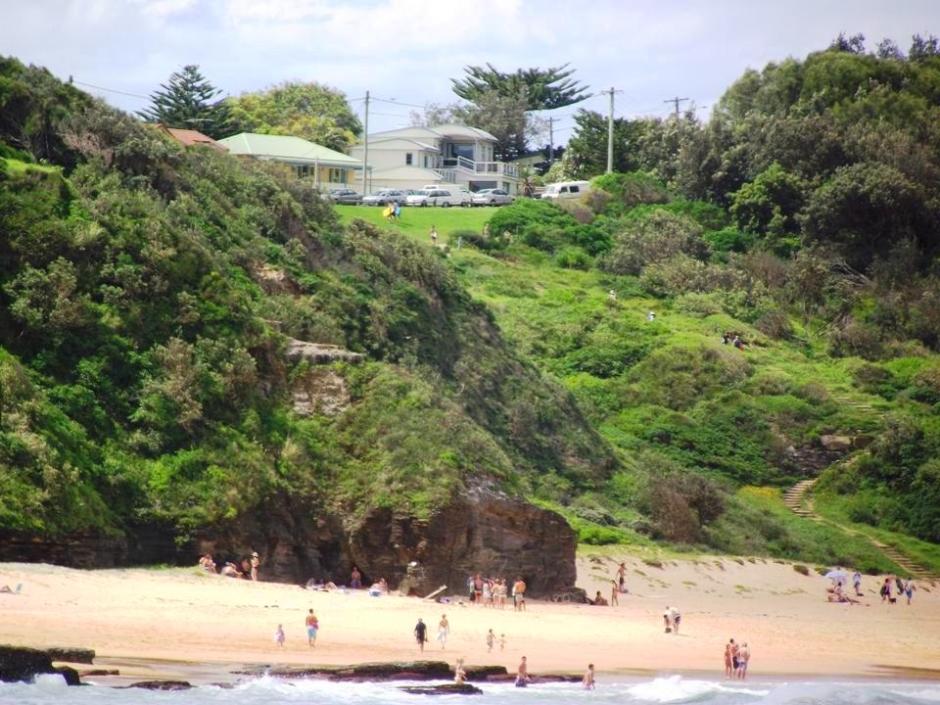 Turimetta Beach - Pittwater
Wave Of Funds For Coastal Dune Restoration
3 December 2015
Member for Pittwater Rob Stokes today announced NSW Government funding to restore and protect Pittwater's coastal dunes.
Pittwater Council has been allocated $100,000 under the NSW Government's Coastal Management Program to undertake weed eradication, upgrade fencing and plant new native species.
"Pittwater's beaches are a defining feature of our community and must be properly protected," Rob Stokes said today.
"Dunes play a key role in limiting erosion and preserving our invaluable coastal habitats.
"Without proper maintenance and management these key coastal features can become destabilised and overrun with invasive and destructive weeds.
"Regenerating dunes and segregating foot traffic significantly improves their resilience and functionality.
"I'm delighted the NSW Government is able to support Pittwater Council with this vital initiative," Rob Stokes said.
Pittwater High School Scores Environmental Grant
3 December 2015
Member for Pittwater Rob Stokes today announced Pittwater High School has been successful in securing a NSW Government grant to help improve its surrounding coastal ecosystem.
The $3,500 Eco-Schools Grant will support the school's recently launched initiative to help prevent litter entering the Pittwater and restore and protect the coastal saltmarsh and mangroves surrounding the school.
"This is a great initiative which helps protect the school's natural surrounds and promotes environmental awareness among students," Rob Stokes said today.
"Pittwater High School is situated in a unique location and is ideally positioned to expand its focus on coastal and marine sciences.
"It's fantastic to see students driving this initiative and recognising the importance of the school's surrounding coastal environment.
"Hands-on experience in coastal management is invaluable and Pittwater High School is exceptionally fortunate to have one of the world's greatest waterways literally on its doorstep.
"This grant will support the school's objectives and help deliver wider benefits to our whole community.
"Congratulations to everyone involved in this exciting project," Rob Stokes said.
78 Schools Awarded Environmental Education Grants
Friday, 27 November 2015
Seventy-eight primary and secondary schools have shared in over $270,000 in Eco Schools Grants for environmental education initiatives. Environment Minister Mark Speakman said the NSW Environmental Trust grants aimed to instil environmental awareness and appreciation in children.
"These grants support environmental understanding and compassion in our students. They help educate students on the importance of protecting the environment for future generations," Mr Speakman said.
Schools will use the money for projects that help young people to learn and value the natural environment, such as rehabilitating marshland vegetation and building community gardens that supply vegetables to the school canteen. A northern NSW school plans to use the grant to install a stingless native beehive and bee attracting flora next to the school vegetable garden to encourage Australian native bees to settle in the school and pollinate its vegetable patch.
"All of the primary and secondary school children participating in these innovative environmental projects will transfer their learning to peers, family and communities, which will generate an environmental legacy," Mr Speakman said. "I encourage educators and members of school communities to consider implementing environmental programs, and to apply for future rounds of Environmental Trust Eco Schools grants."
To see the full list of recipients and project descriptions, visit: www.environment.nsw.gov.au/grants/2015-eco-schools.htm
Northern Beaches Secondary College *: Sustainability - Reduce, Reuse and Recycle
Pittwater High School
Pittwater High School marshland management: riparian restoration, litter and flood prevention
Pittwater High school is surrounded by a mangrove ecosystem and at high tide, part of the school floods with salt water. Student representatives have volunteered as part of an environmental awareness campaign called Project Green Sea Turtle. These students have done litter surveys of the surrounding area and have identified four areas of the school that are large point sources for litter pollution entering our local waterways. The project has three goals:
1. to mitigate and prevent flooding of grass areas during king tides;
2. to restore marshland and provide habitat in the water course using the reestablishment of riparian vegetation, saltmarsh and mangrove plants; and
3. to prevent litter from escaping the school grounds, entering the adjacent mangroves and flowing out into the ocean on the outgoing tide.
There is a great need to prevent flooding of the school grounds where saltwater kills playing fields and to reduce litter from entering the surrounding waterways of Broken Bay. Students from the schools Marine and Aquaculture Technology program will conduct regular tide and litter surveys to measure the success of the program.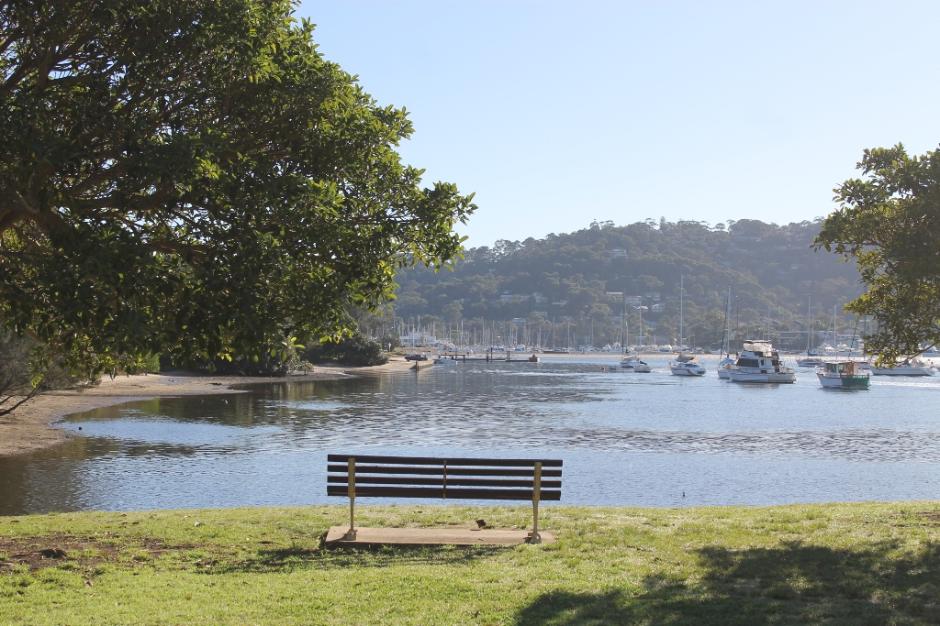 Funds For Improved Floodplain Management
4 December 2015
Member for Pittwater Rob Stokes today announced NSW Government funding to help improve local floodplain management.
Pittwater Council has been allocated $220,000 to assist with the preparation of floodplain management strategies and the development of warning and information systems.
Key locations identified for upcoming projects include residential areas surrounding Narrabeen Lagoon and Great Mackerel Beach.
"Floodplain management is an ongoing challenge for our community," Rob Stokes said today.
"Over recent years Pittwater Council has done considerable work identifying and limiting flood risks and it's important this work continues.
"There's often no single solution to addressing flood risks - but forward planning and strategic management can make a huge difference.
"Unfortunately floods and natural disasters are inevitable and all communities must be as well prepared as possible.
"I'm pleased the NSW Government is continuing to support Pittwater Council with its endeavours and I look forward to the overall benefits for our community," Rob Stokes said.
Almost $5 Million In Floodplain Management Grants
Wednesday, 2 December 2015
Environment Minister Mark Speakman today announced $4.93 million in grants for 10 councils and a local land service to address flood risks throughout NSW.
Mr Speakman said the funding for councils was another way the NSW Government was supporting communities to prepare for extreme weather events well in advance of them occurring.
"Floods and natural disasters are an inevitable reality in Australia and it is important we support our councils to consolidate the safety of people and property in our communities," Mr Speakman said.
"The projects are funded under the State Floodplain Management program that works to ensure landowners, businesses and local economies are prepared to meet the challenges of floods and natural hazards.
"Losses from flooding in NSW can be high. Floods can cause irrevocable damage to not only the physical but the emotional wellbeing of our communities."
The grants will help councils to be better equipped to implement floodplain risk management plans and to prepare the regions that are affected by flooding.
Examples of new projects to be funded include:
• $3.66 million to Murrumbidgee Shire Council to continue the Darlington Point Levee, which once completed will protect the town from most flood events;
• $140,000 to Dungog Shire Council to develop a flood risk management study and use information from the April floods to review its existing studies and determine suitable mitigation strategies.
For more information and project descriptions visit: www.environment.nsw.gov.au/coasts/Floodgrants.htm
Pittwater Council
Great Mackerel Beach Entrance Management Strategy (SFMP)
The Great Mackeral Beach residents experience periodic flooding which has been attributed to the closed entrance. This study will assess the entrance processes at Great Mackeral Beach and examine any environmental impacts associated with cyclical dredging being incorporated into an ongoing entrance management strategy. An Entrance Management Policy will be developed and will enable a timely and effective response to better assist affected residents.
North Narrabeen Lagoon Overland Flow Flood Study (SFMP)
Council will undertake a flood study to identify the overland flow paths within the Elanora Heights and Ingleside area, as well as look at how the overland flow paths interact with the mainstream Narrabeen Lagoon flooding.
Northern Beaches Flood Warning and Flood Information Network (SFMP)
This is an ongoing project that provides a strategic regional approach to the management of rainfall, flow and water level gauges. This information is essential to Council and the public in managing lagoon and flash flooding. The program will keep the website up to date with flooding information and add an additional flood gauge to the network.
Newport Flood Study (FRMGS)
Council will update the existing Flood Study to ensure overland flow paths entering the mainstream catchment are appropriately identified and mapped. It will look at the interactions of the mainstream flooding and the many overland flow paths within the study area.