April 26 - May 2, 2015: Issue 211
Sydney Storm April 20-22, 2015
Pictures by and courtesy Lynleigh Grieg, Joanne Seve, Trevor Gourlay, Tumbledown Dick Rural Fire Brigade, Ingleside Rural Fire Brigade.
The 100 to 125 kilometre per hour winds and accompanying deluge that battered Sydney and coastal areas along New South Wales earlier this week brought down scores of trees, damaging homes and vehicles as well as causing electricity blackouts that lasted for days.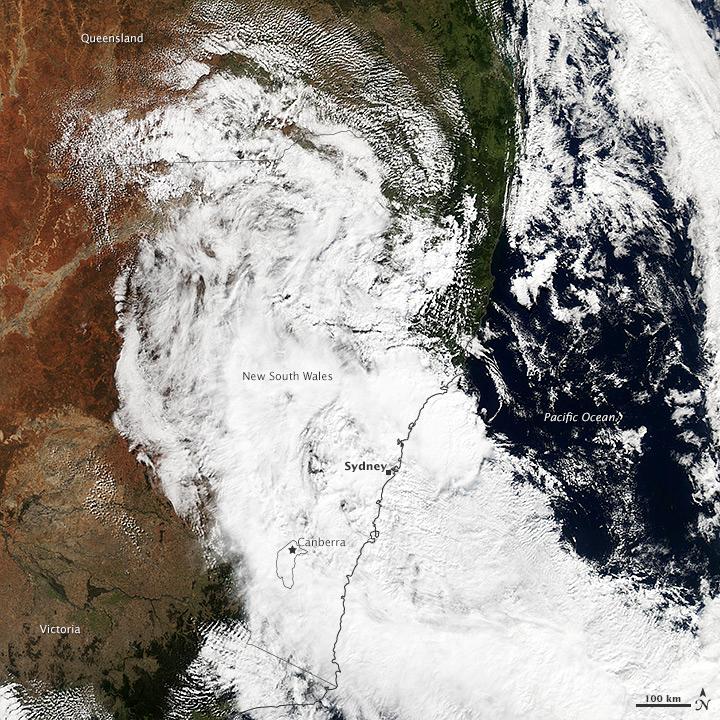 Strong wind and heavy rain battered Sydney and other areas of Australia's New South Wales from April 20-22, 2015. The Moderate Resolution Imaging Spectroradiometer (MODIS) on NASA's Aqua satellite acquired this image of the storm on April 21. NASA Earth Observatory image by Jesse Allen, using data from the Land Atmosphere Near real-time Capability for EOS (LANCE). Caption by Kathryn Hansen.
Ausgrid are still restoring power to homes and reported last evening (April 25th, 2015):
'More than 170,000 homes and businesses have been reconnected to the electricity grid as emergency crews repair extensive damage from this week's storms. Work is continuing to get power back safely to the remaining 53,000 customers who lost supply as the storms hit, including about 32,000 in the Hunter, 17,000 on the Central Coast and 4,000 in Sydney.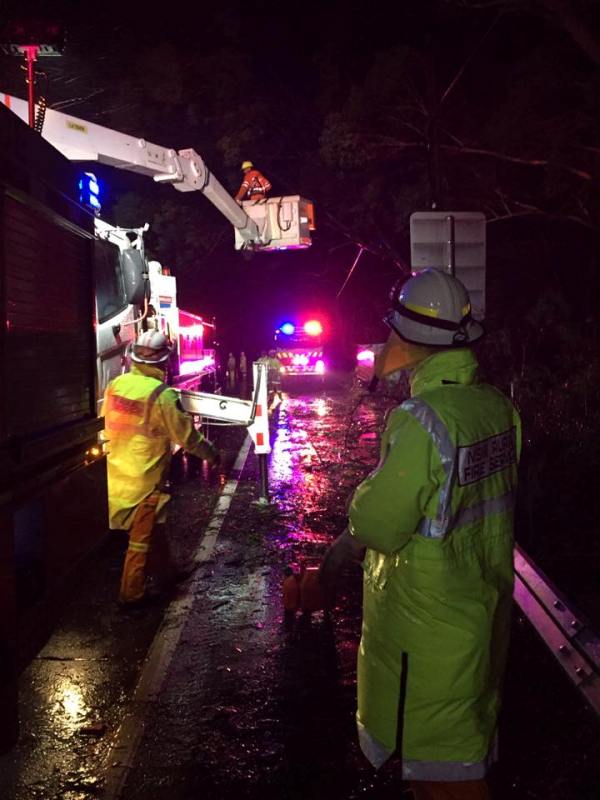 Reconnecting some areas is expected to take up to several more days, usually because we can't get our equipment into isolated or flooded locations.'
Right: Nightwork - Tumbledown Dick RFS image: 'Mona Vale Rd, Ingleside. Tree threatening to fall into roadway. With assistance of a passing cherry picker, RFS worked to remove hazards to MV Rd.'
Pittwater Council and Member for Pittwater, the Hon. Robert Stokes issued this information in response to this week's events:
Emergency response underway in Pittwater
24 April 2015
Emergency response for residents in Pittwater is well underway – as Council staff continue to work with State Emergency Services and contractors to clear large trees and vegetation debris as quickly as possible.
Pittwater Council's Mayor, Jacqui Townsend said in the wake of the recently declared natural disaster in Pittwater, safety for residents continues to be our first priority.
"Vegetation removal trucks will be working their way systematically through every street in Pittwater over the coming weeks. Residents should leave vegetation that can't fit into bins in manageable bundles on the kerbside.
"For larger branches that are too big to be manually loaded into the removal trucks, these will be collected separately at a later date by tree contractors with a chipper," said Cr Townsend.
Residents are reminded to ensure the debris is placed on the kerbside, as collections will not remove debris from inside private properties.
The clean-up process is for vegetation only and will not involve the collection of other storm damage such as broken furniture or household material. For this service residents should contact 9970 1233 for a general goods clean-up service, which is offered to residents free-of-charge twice a year.
Mayor Townsend praised Pittwater residents, saying they are a fine example of how our community joins forces in the face of adversity to help one another.
"I sincerely thank Surf Life Saving Northern Beaches, Newport and Avalon Surf Life Saving Clubs and Lakeside Caravan Park for opening their doors to provide shower facilities for our community.
"The opportunity to have a hot shower, when you have no power for days on end – goes a long way to help cope during times of hardship.
"Again I thank all our residents for their continued patience, this is a major undertaking and will take some time to complete.
Pittwater Council will continue to update the website with information as our emergency response and clean-up continues. See: Storm Emergency Information at www.pittwater.nsw.gov.au
Residents are advised to contact the SES on 132 500 for emergency assistance for property damage on private land or for trees on private land causing damage.
For those experiencing electrical wires down in your street or near your home, please contact Ausgrid Emergency on 13 13 88.
Pittwater Council's Customer Service, on 9970 1111 is able to assist you in accessing help regarding trees on public land that are posing a risk to safety; flooding as a result of drainage issues on public land or damage to public buildings or Council infrastructure.
Natural disaster relief may be available to residents experiencing hardship. For more information: www.mpes.nsw.gov.au
25 April 2015
We hope you are all getting back on your feet!
To assist with disposal of spoiled food waste, from 1pm this Monday Council will provide dedicated skip bins for residents' use at Beeby Reserve Car Park, Mona Vale (near the Girl Guide Hall).
This special waste service is for FOOD WASTE ONLY and will run from 1pm MON 27 April to 5pm FRI 1 May.
For updated storm emergency information, visit our webpage: http://ow.ly/M69a9
____________________________________
Pittwater and Warringah Declared Natural Disaster Zones
23 April 2015
Member for Pittwater Rob Stokes today said Pittwater and Warringah are among 12 local government areas across NSW to be declared Natural Disaster Zones.
The joint declaration has been made by the State and Federal Government in response to the catastrophic storms which have swept across NSW this week and means financial assistance will now be activated for local families, councils, small businesses and community groups which have been adversely affected.
"Unfortunately Pittwater and Warringah are among the most affected areas in NSW," Rob Stokes said today.
"The scale of the destruction we have seen throughout our community is frightening.
"The enormous clean-up is now underway and the State and Federal Governments are seeking to offer financial assistance to those with limited means to recover from this disaster.
"Our local emergency service personnel have done an incredible job under terrible circumstances - but there's a huge amount of work still to do.
"Information on the disaster assistance programs which have now been activated for residents in Pittwater and Warringah can be found on the NSW Ministry for Police and Emergency services website www.mpes.nsw.gov.au/nddassistance ", Rob Stokes said.
______________________________________
This week's Pictorial records images by residents and our local Rural Fire Brigades who have worked tirelessly to assist those worst affected by this storm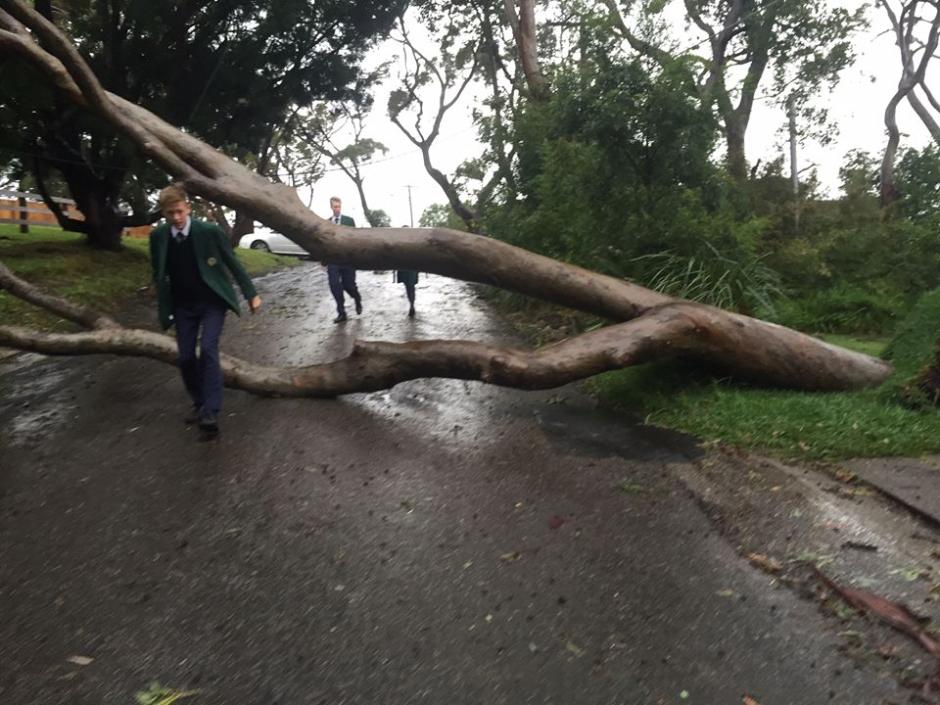 Trying to get to school; April 21st - Lynleigh Grieg picture.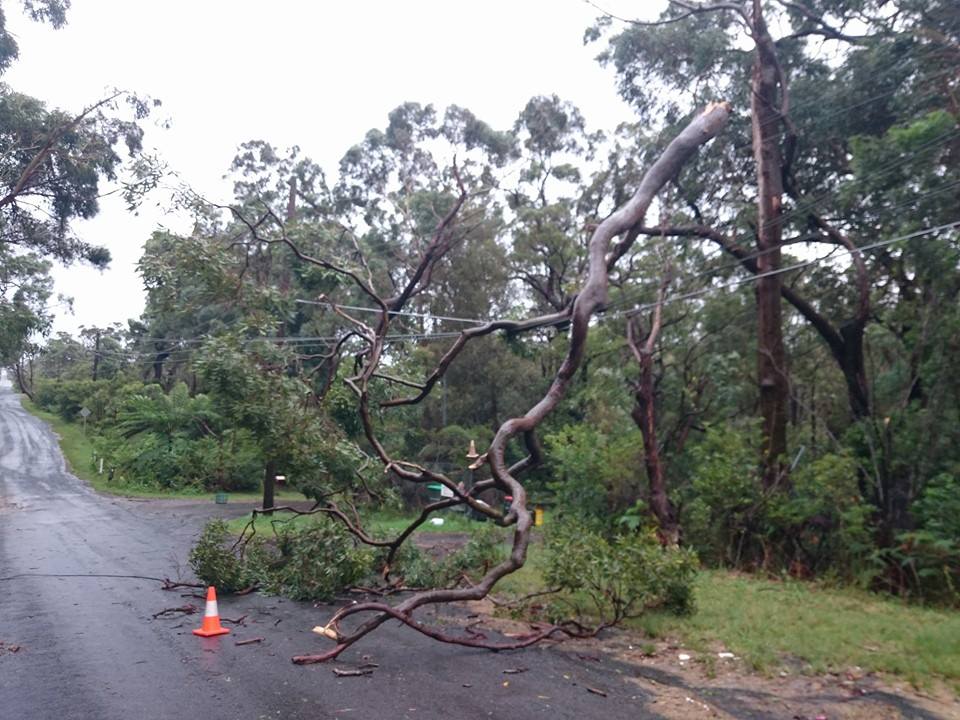 Above: Chiltern Road Below: Elanora Heights - Ingleside RFS Pictures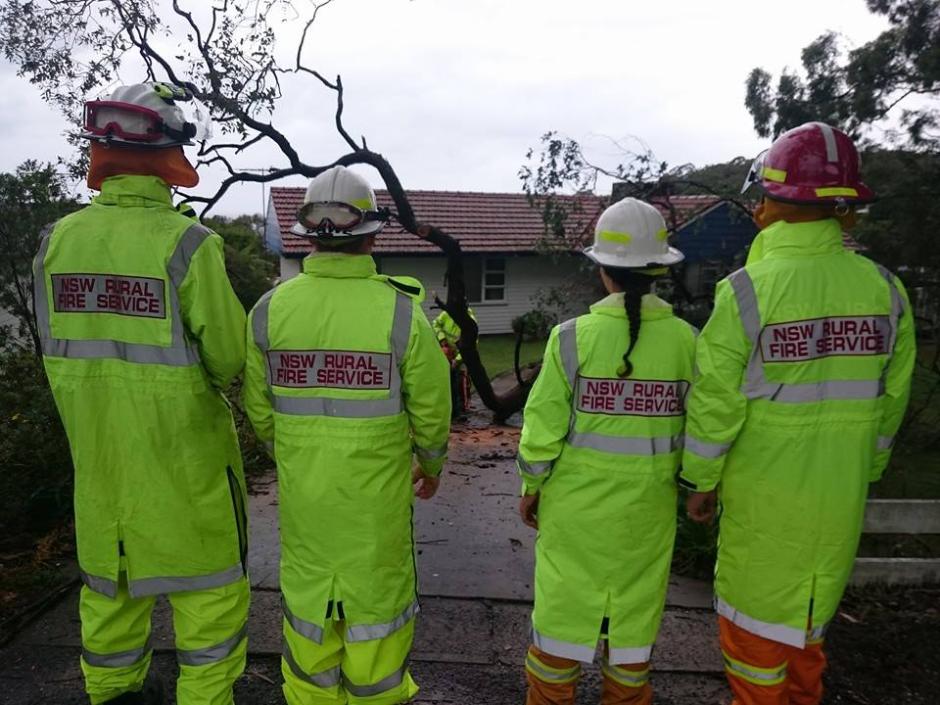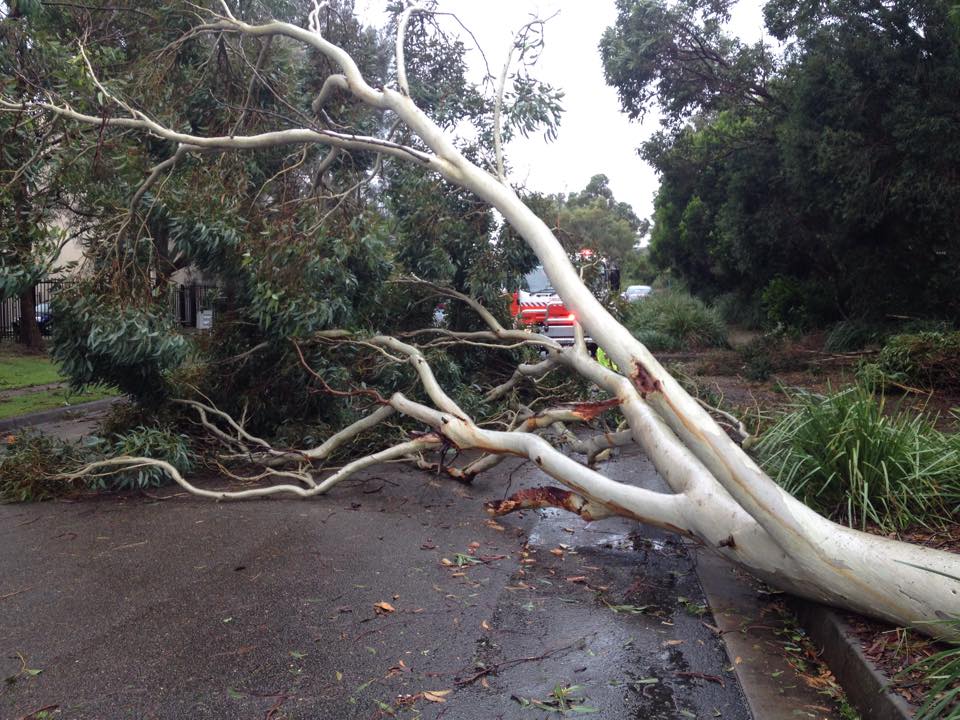 Above and Below: Tumbledown RFS pictures - Trees down at Newport and Bayview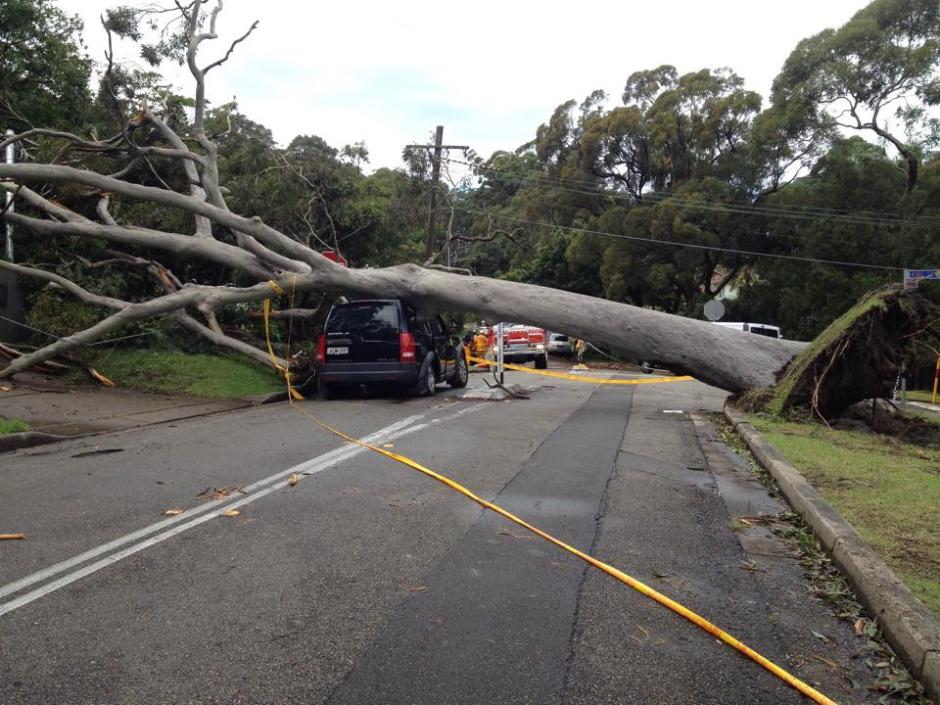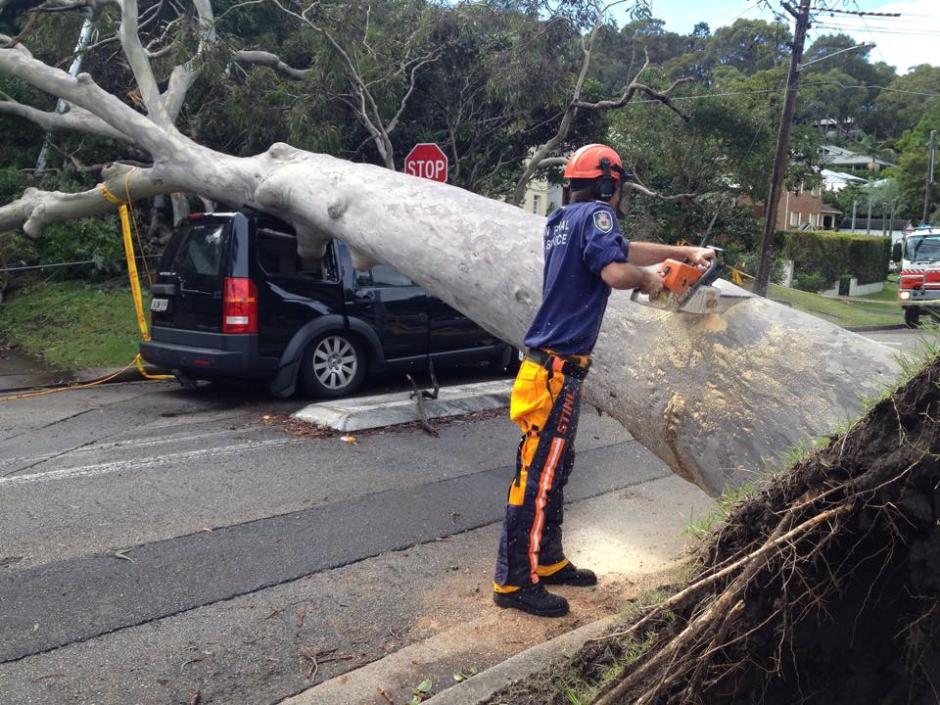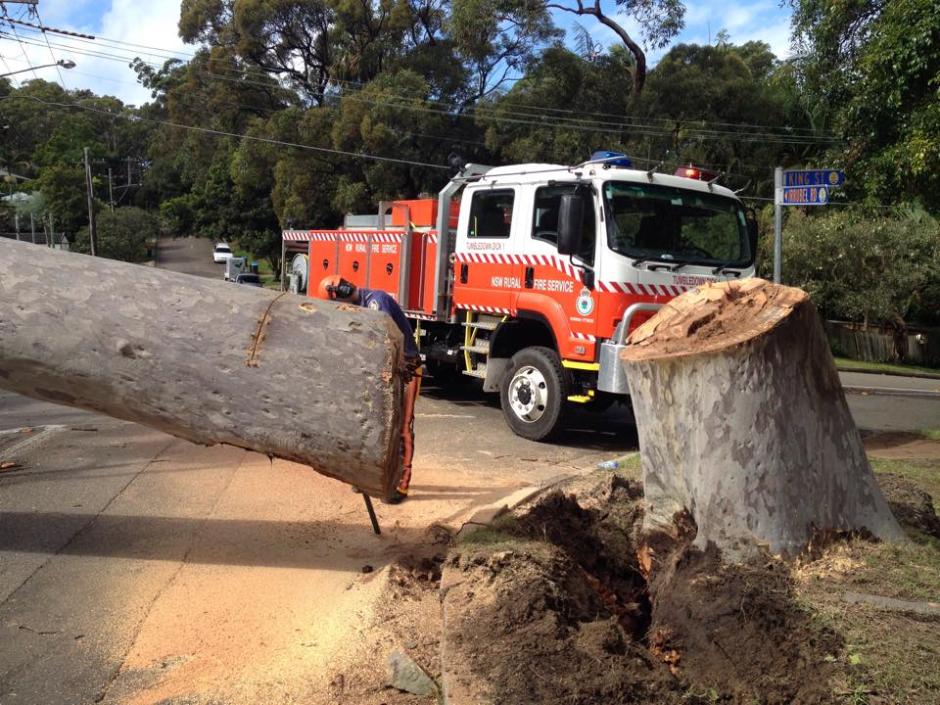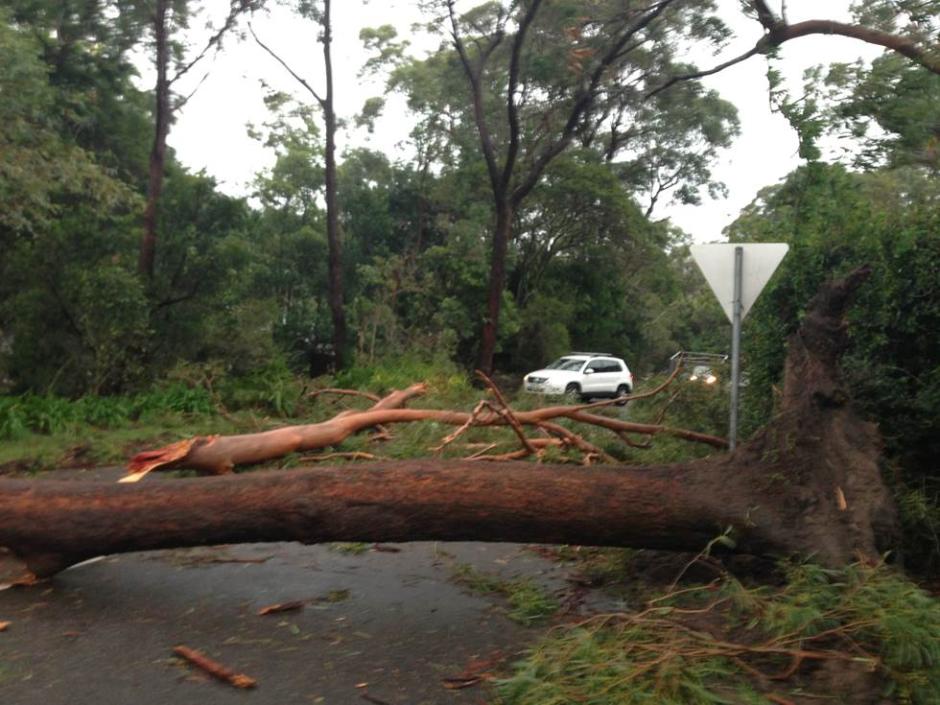 Above: tree down at Ruskin Rowe, Below: Tree down Bellevue Avenue- Avalon - Joanne Seve picture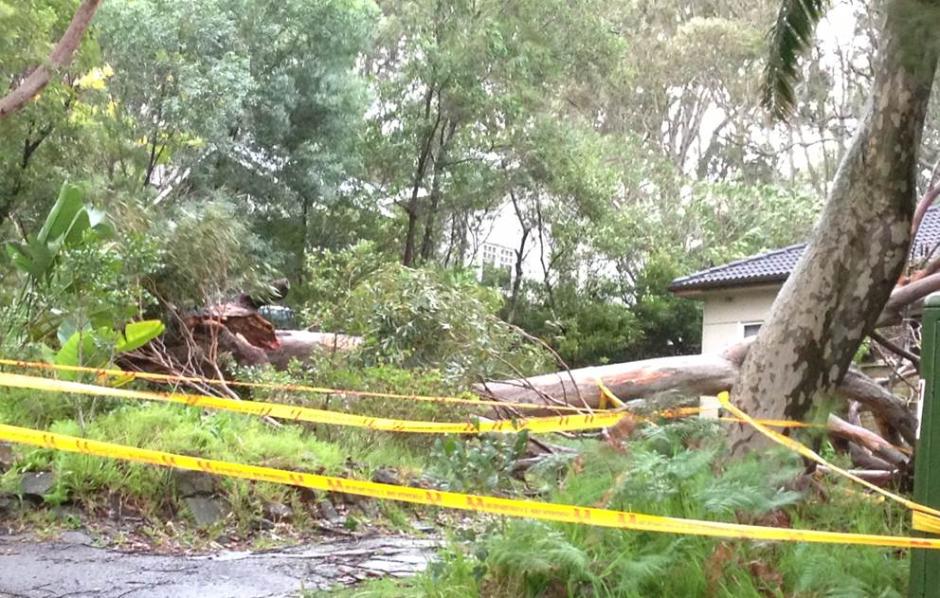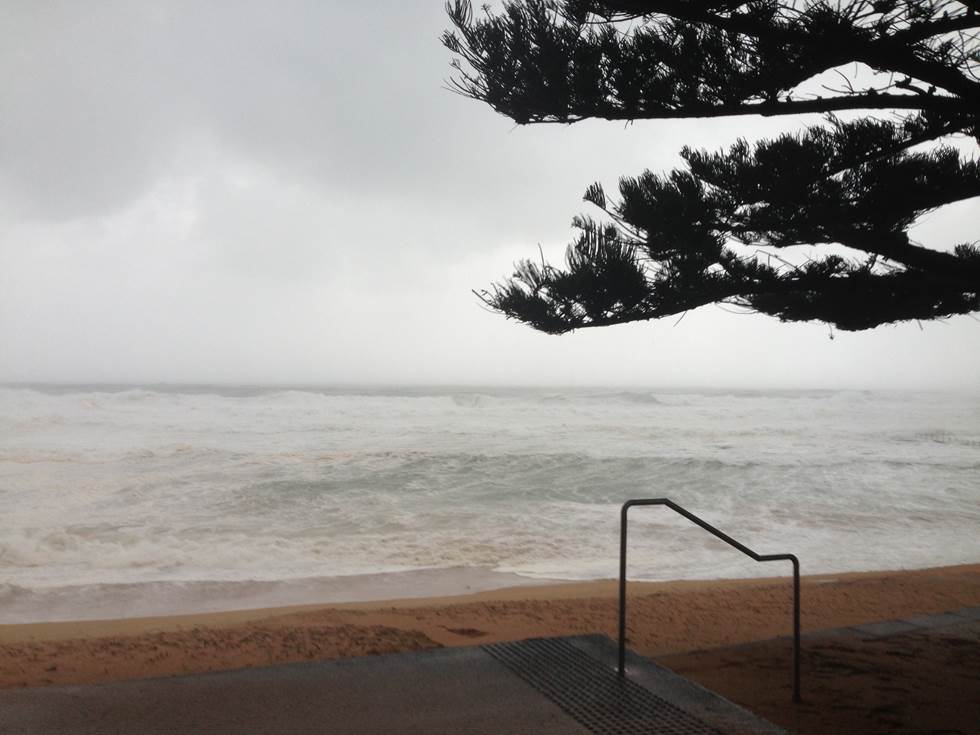 Above and below: Avalon Beach - 9am Tuesday 21st Pool Submerged- Joanne Seve Pictures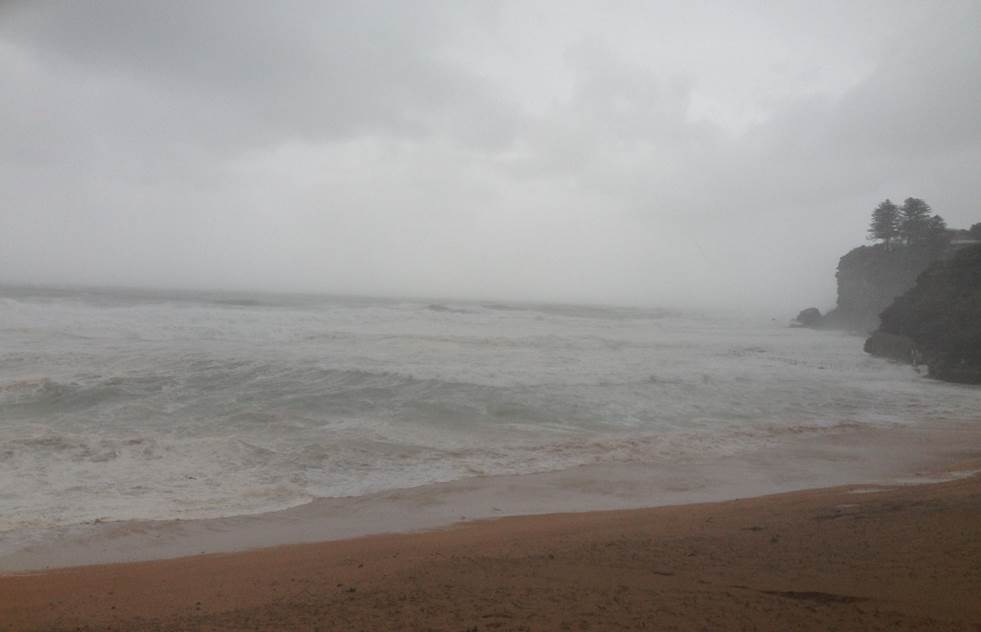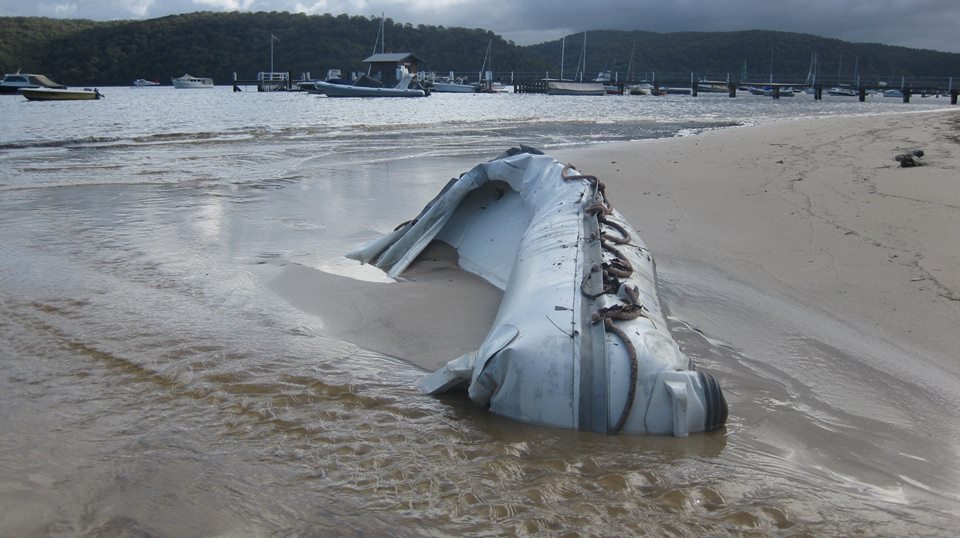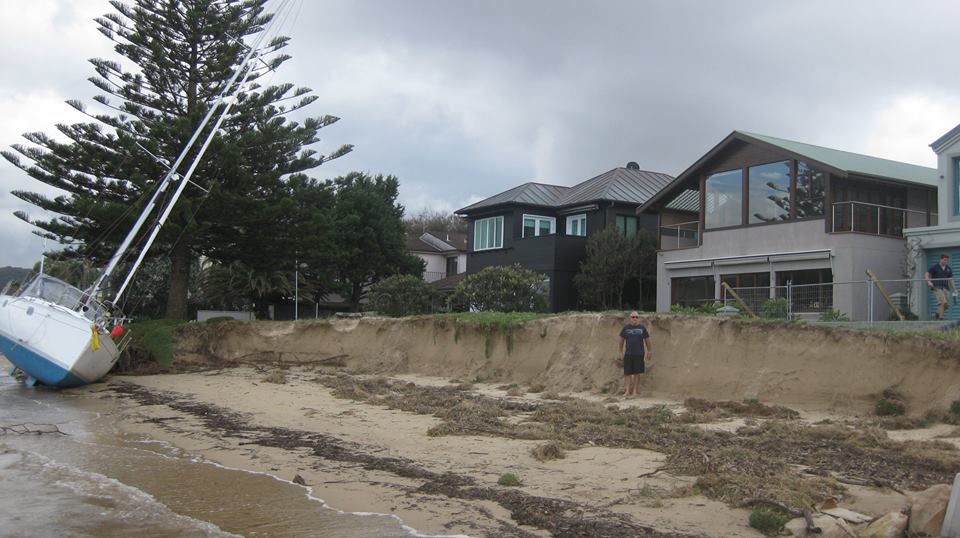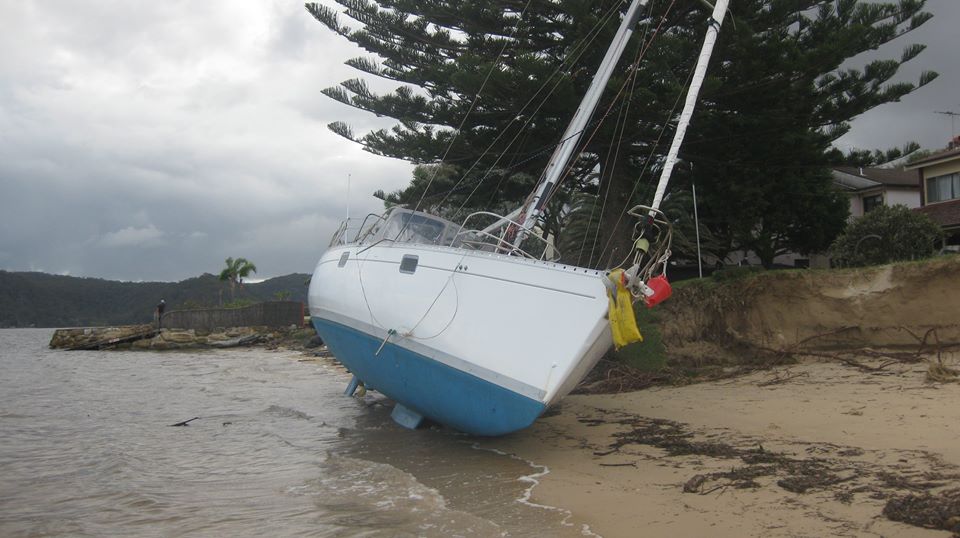 Above and Below: Palm Beach Sailing Club Member Trevor Gourlay's Pictures of Sandy Point, Palm Beach and their clubhouse grounds - where club members launch from.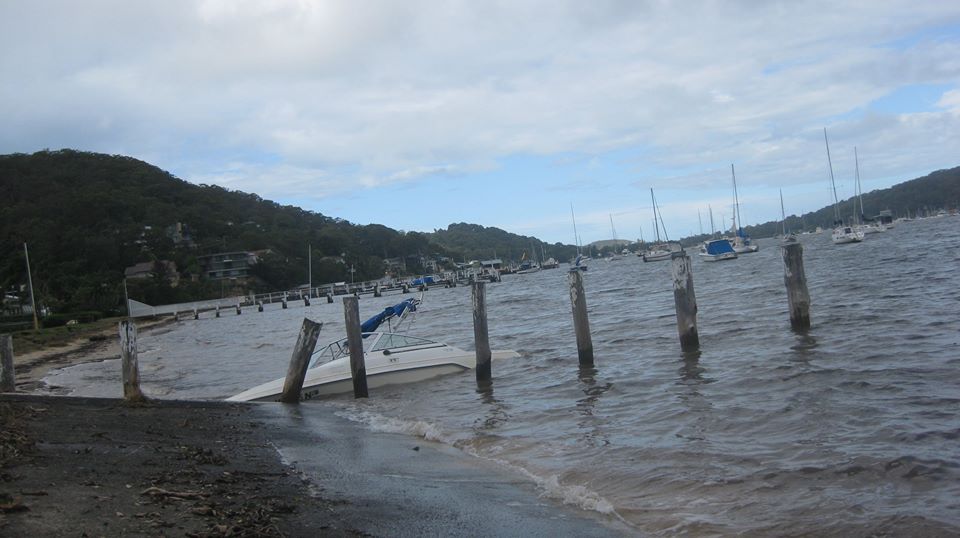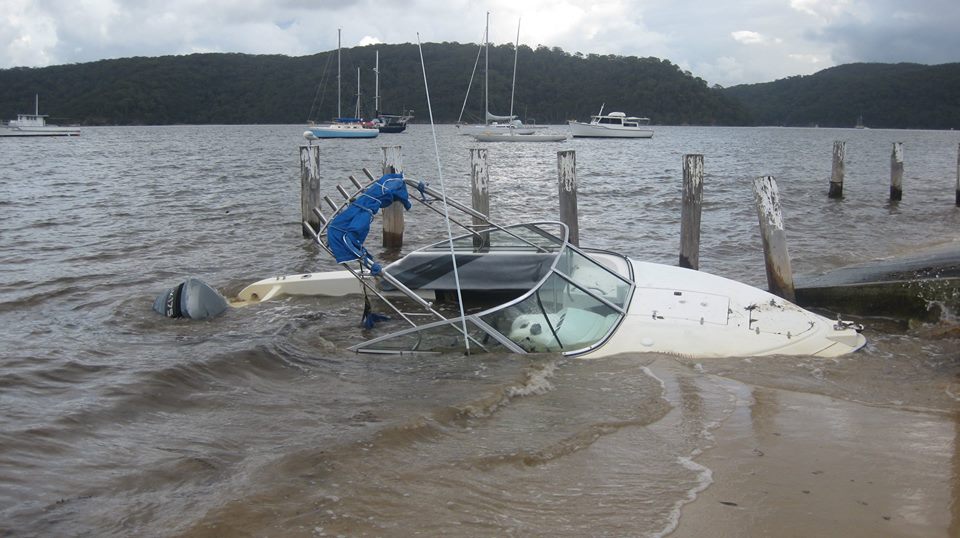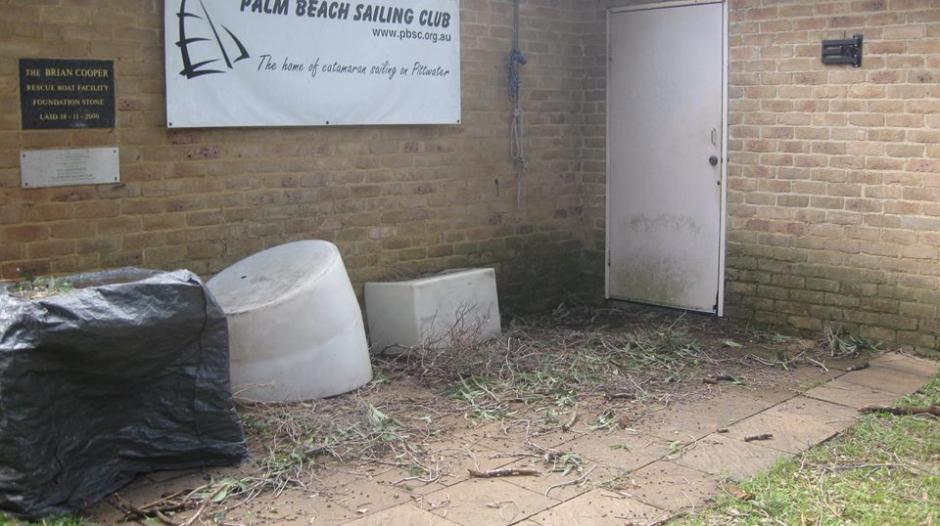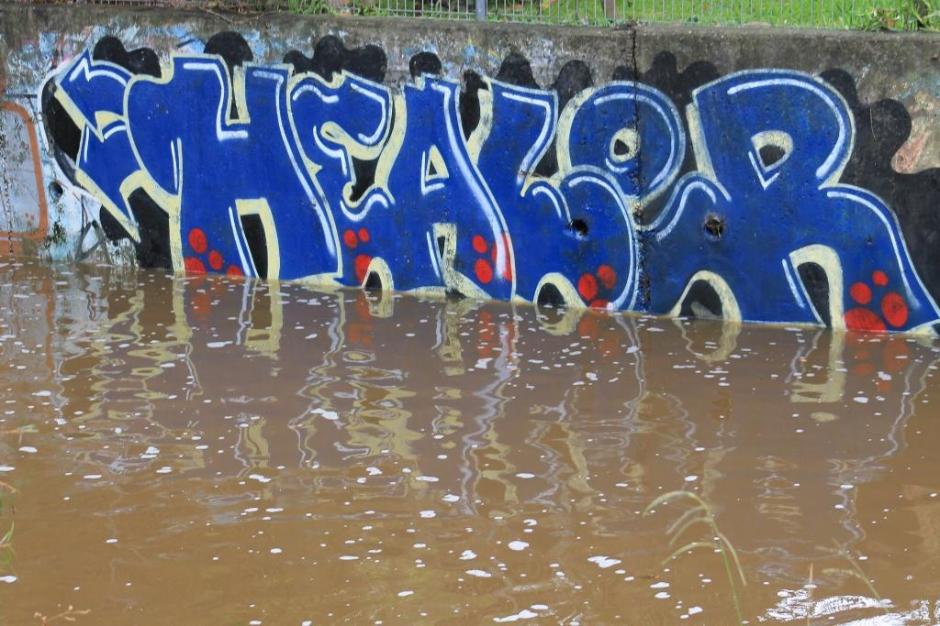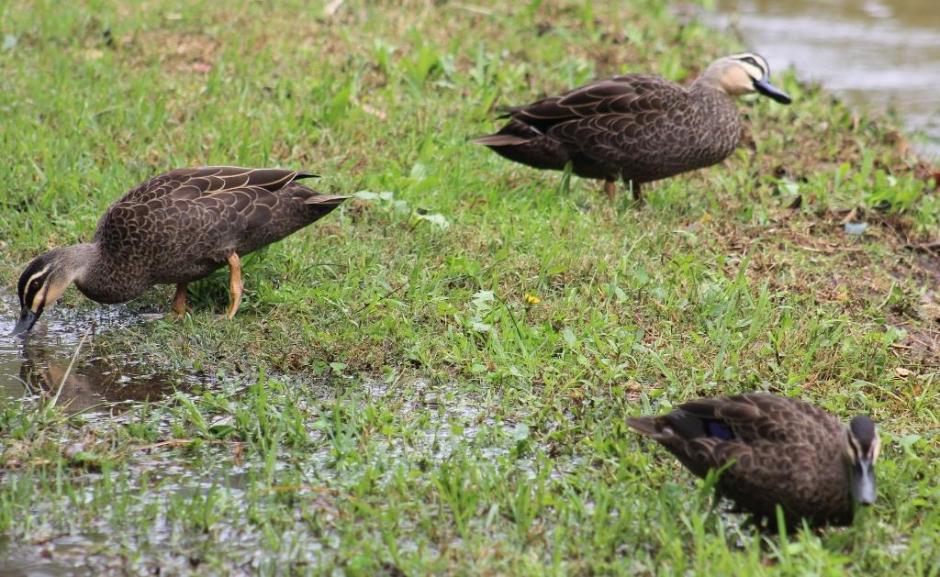 Wednesday 22nd - Flood Tide at Carrel Creek and Avalon Beach Sand is gone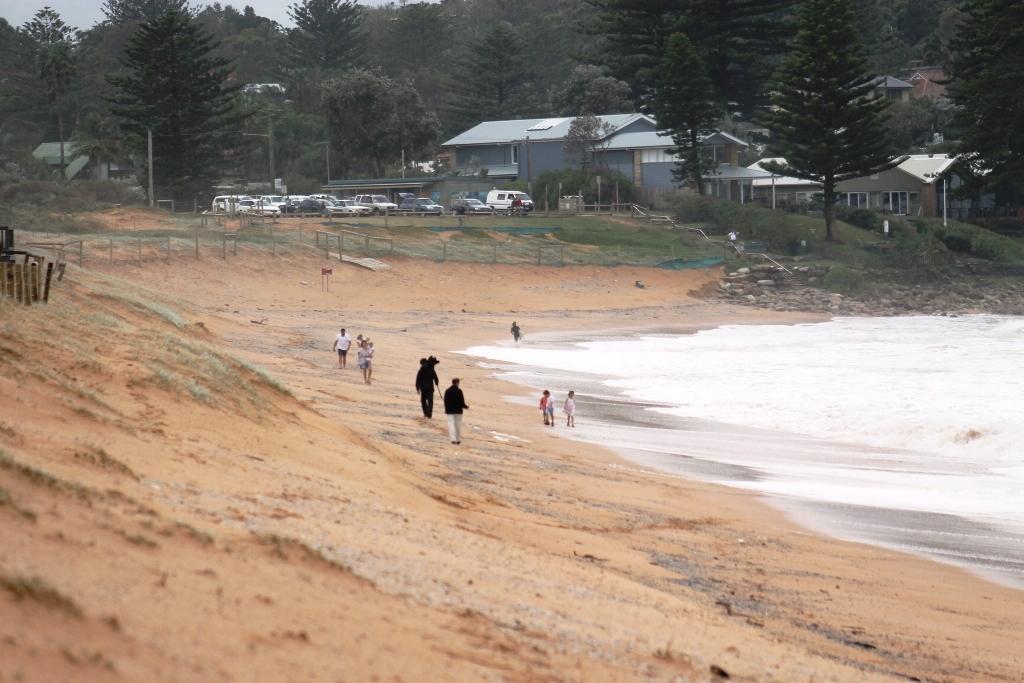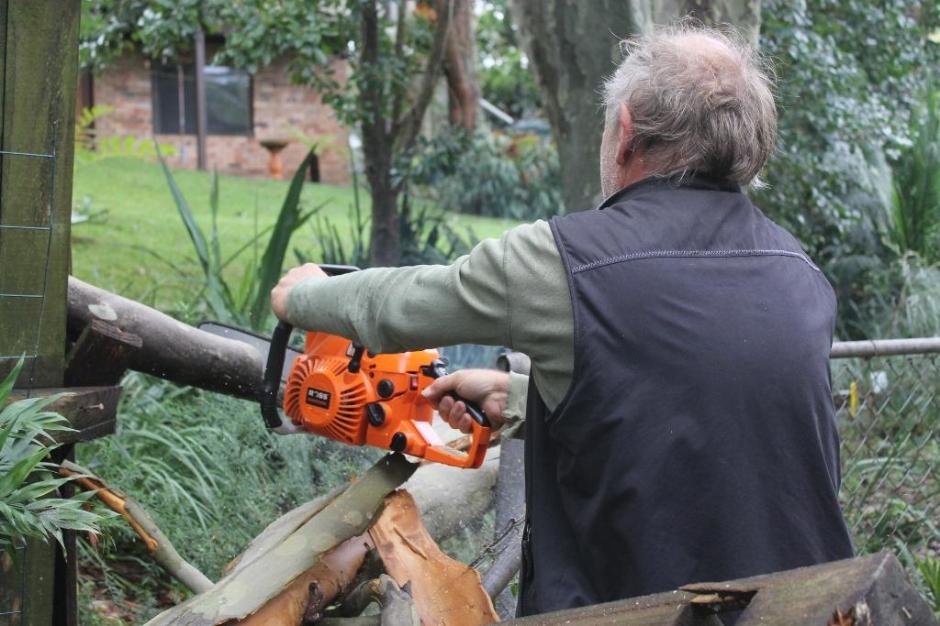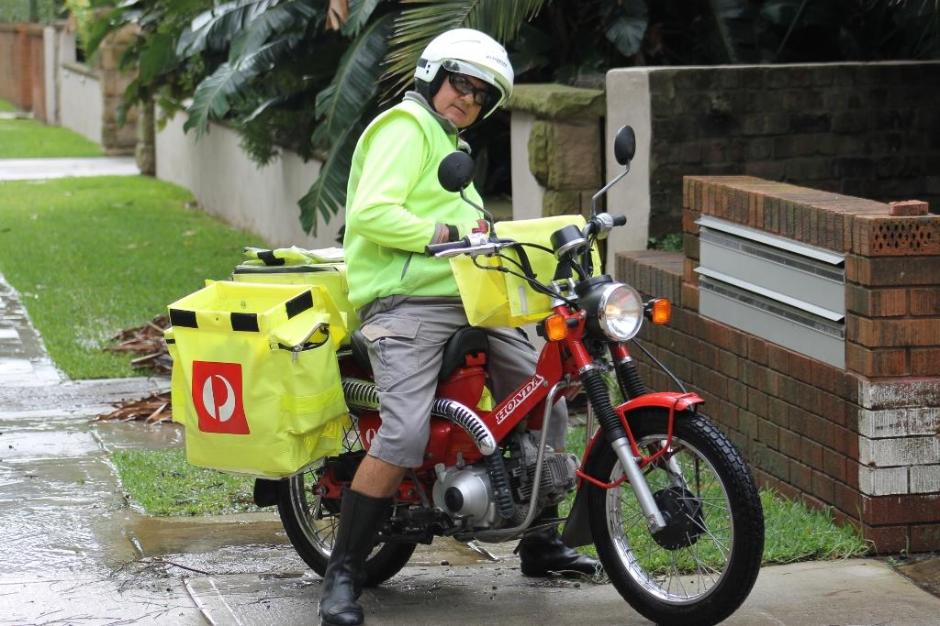 Above and below: Thursday 23rd of April - the Sun reappears and everyone gets to work on bigger jobs - A J Guesdon