June 15 - 21, 2014: Issue 167
Avalon Tattoo 2014 Salutes Noble Spirit In All Generations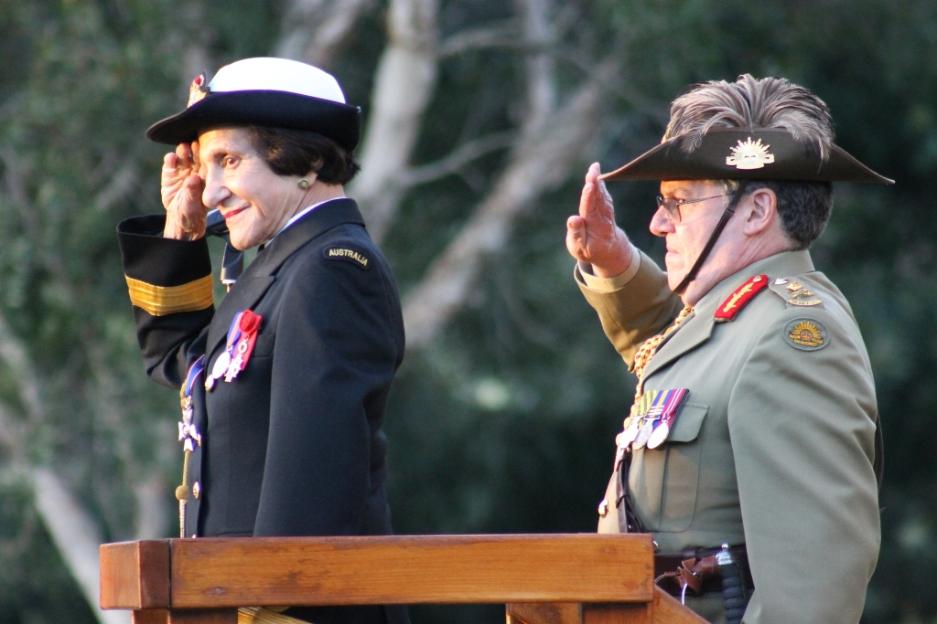 Her Excellency Professor The Honourable Dame Marie Bashir AD CVO, Governor of NSW and Major General Iain Spence, CSC RFD salute Cadets and Pipe Bands during March Past at sunset yesterday - picture by A J Guesdon.
The 9th Avalon Tattoo yesterday celebrated what is great about our community, bringing all from the knee to grown tall together to learn about services as vital as the State Emergency Service, our Army, Navy and Air Force, to hear wonderful music from community musicians as well as the pipes and drums, and marvel at wondrous machines, deeds and peoples.
In the words of The Speaker of the Australian Commonwealth House of Representatives, the Hon. Bronwyn Bishop "Where else but on this green (Dunbar Park) could we the people of the peninsula come together to celebrate what is great in our youth and the examples set by those who have come before them."
Directors Address, message from the Prime Minister and report HERE
Pictorial HERE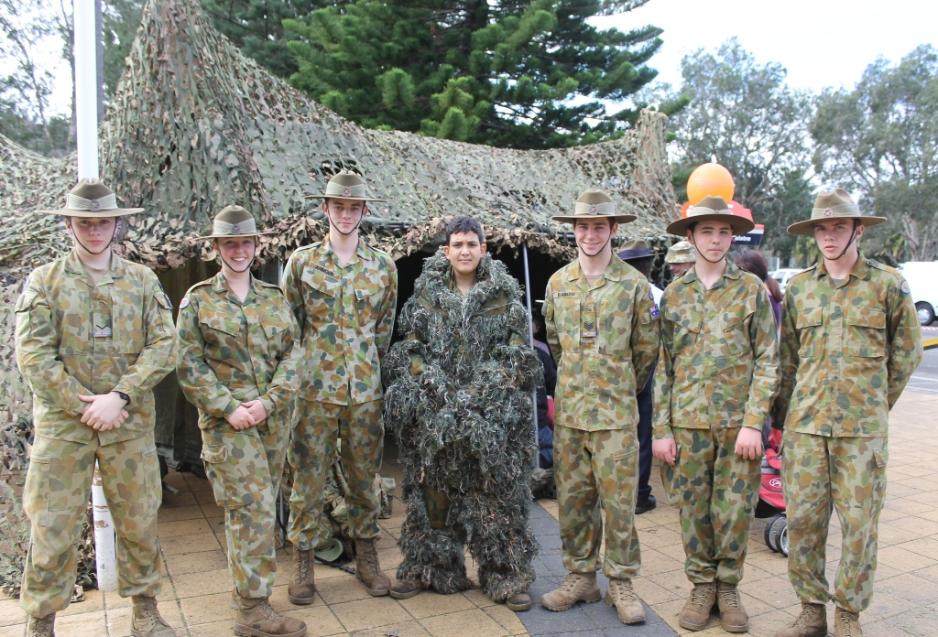 201 Army Cadet Unit cadets - picture by A J Guesdon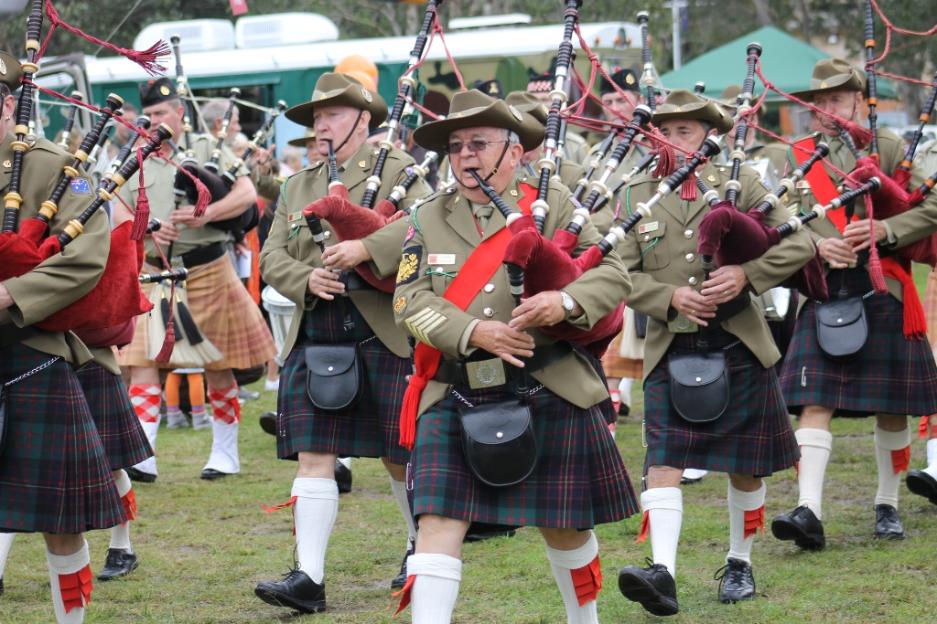 National Servicemen's Memorial Pipes & Drums - picture by A J Guesdon.
Queen's Birthday Honours 2014 - Warren Young OAM - Avalon Beach SLSC Life Member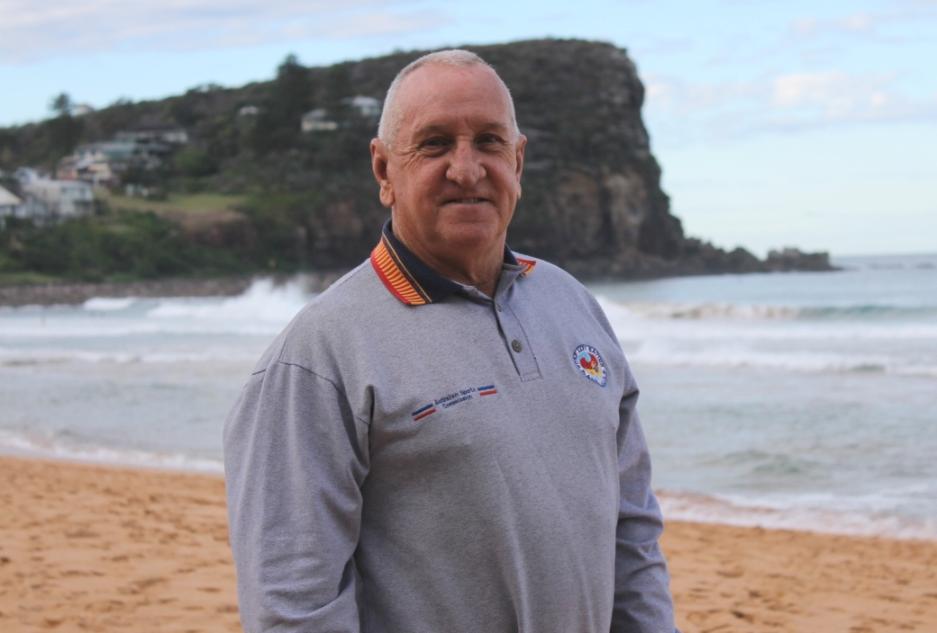 Queen's Birthday Honours 2014 - Warren Young OAM - Avalon Beach SLSC Life Member - 'For service to surf lifesaving'.
Three outstanding gentlemen of our community have been honoured for their service over many years this week as recipients of OAM's in the Queens Birthday Honours lists.
Monday June 9th the announcement's included Dr. Stephen Nolan - OAM for 'For service to international humanitarian and health care organisations, and to medicine', Past Mayor of Pittwater David James 'For service to conservation and the environment, and to local government' and Life Member of Avalon Beach SLSC, 'For service to surf lifesaving'.
Many regular readers will know of the work Dr Stephen Nolan does through Sumba Australia as well as being an advocate for accessible and quality health care facilities in our area. Doc Nolan is a Palm Beach SLSC member. David James as well for 29 years involvement as a South Narrabeen SLSC is known for his work to protect Narrabeen Lagoon and many other beautiful places in Pittwater. Warren Young has clocked up well over thirty years at Avalon Beach SLSC, beginning in 1979 as an assistant age manager for the under 4s and has served as President for 11 years and as a Vice-President at SLSNB Branch.
During the week we spoke to Warren Young OAM and David James OAM on receiving this honour.
Page HERE
RMYC Multihull Division Celebrates its 21st Year at Annual 2013-14 Prize-giving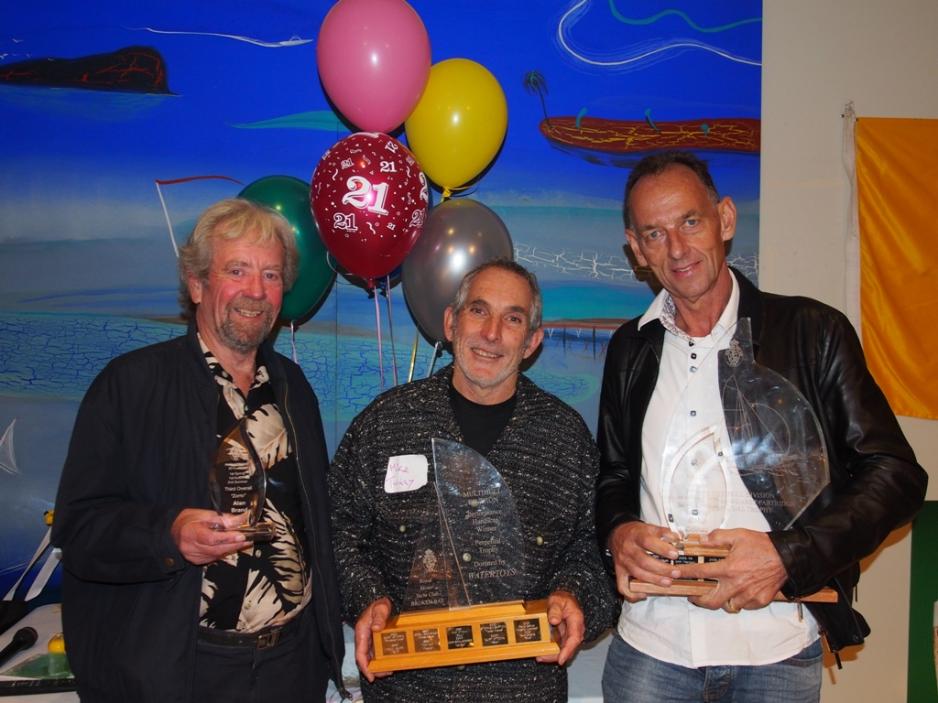 RMYC Multihull Division Overall Winners 2013-14: Third Alan Brand (left) , second Robin Ottowa(right), first Michael Finch(center).
RMYC Multihull Division held its end of 2013-14 sailing season awards presentation last night, Saturday 14th June, in front of 50 guests enjoying a buffet style dinner and drinks by the club pool.
The division was formed in February 1994, so the opportunity was taken to start partying now in celebration of their 21st birthday year - hence the balloon decorations.
Story by Alan Brand HERE