May 18 - 24, 2014: Issue 163
Palm Beach Ferry Rides and Wharves of the Pittwater Western Shores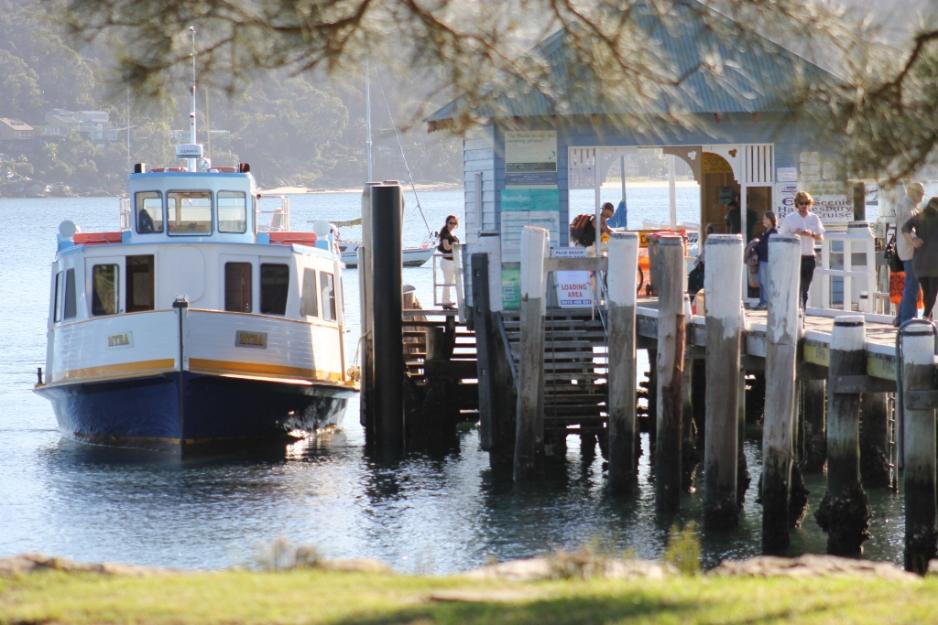 Palm Beach Ferries 'Myra' at Palm Beach Public Wharf this week - picture by A J Guesdon, 2014.
One for our younger readers and all those who enjoy our Pictorials - in recent months we've been embarking on a series of ferries rides at the northern end of Pittwater so we may bring you some sights and current information regarding the many rides on Pittwater Ferries you may take on glorious sunny days. Yes, it's a hard job, but somebody must do it!
This week we run the first of these - the Myra to Western foreshores - next week - A Trip to Ettalong, and in coming weeks - Pittwater's Scotland Island and then....
This week's Pictorial is HERE
Palm Beach Mermaids - Currawong Day 2014 Fundraiser for Variety the Children's Charity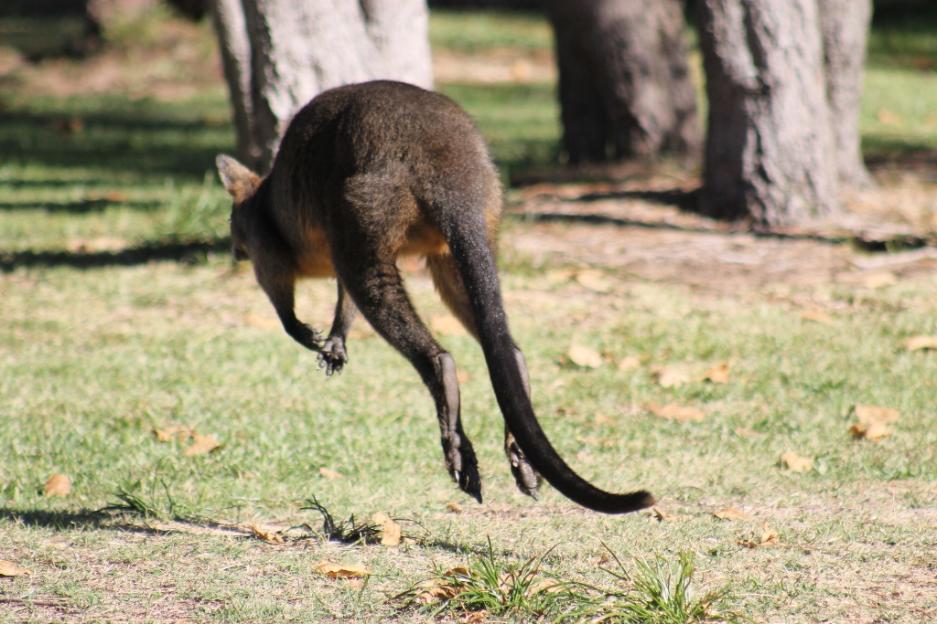 Swamp Wallaby at Currawong, photograph by A J Guesdon, 2014
The Mermaids of Palm Beach held their annual Currawong Day this week as part of their 2014 fundraising to support Variety the Children's Charity. Over 80 ladies and gentleman played bridge, tennis and golf in glorious sunshine in the Currawong reserve.
Details and more pictures HERE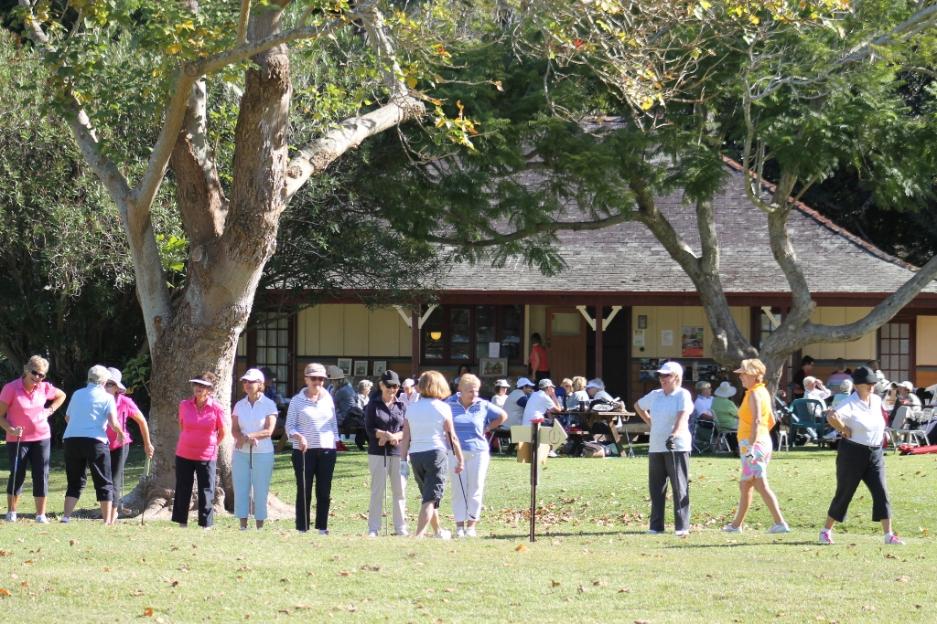 Palm Beach Golf Club Ladies Members on Thursday at the annual Currawong Day Fundraiser for Variety. Picture by A J Guesdon, 2014.
Garden Waste Collection for Pittwater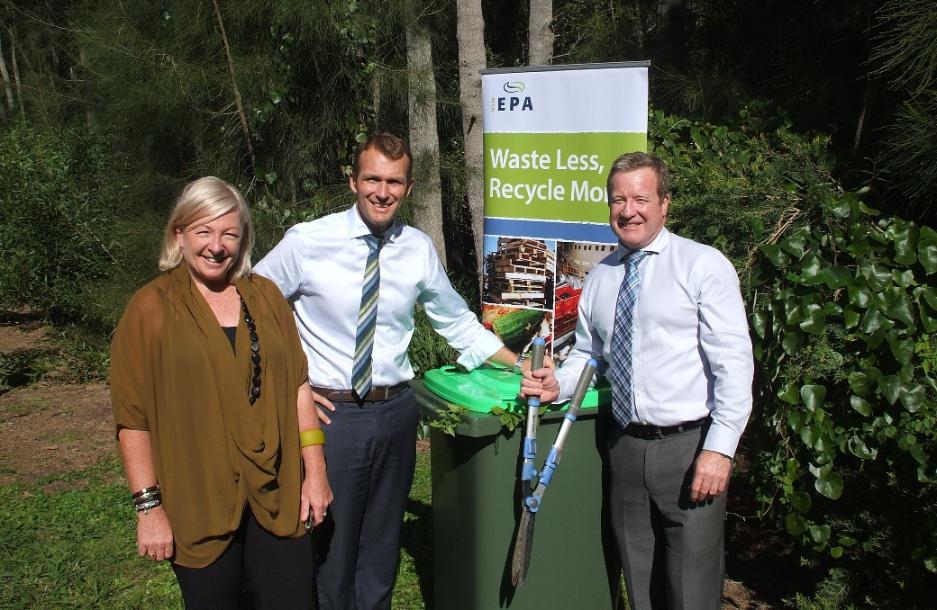 Cr. Jacqueline Townsend, Hon. Rob Stokes and General Manager of Pittwater Council, Mark Ferguson.
Environment Minister and Pittwater MP, Hon. Rob Stokes announced on Friday that Pittwater Council will receive over $1 million from the NSW Government to introduce new 240 litre garden waste bins and a fortnightly collection service for Pittwater residents.
Details
HERE
Gold Plated Rocks Under Bangalley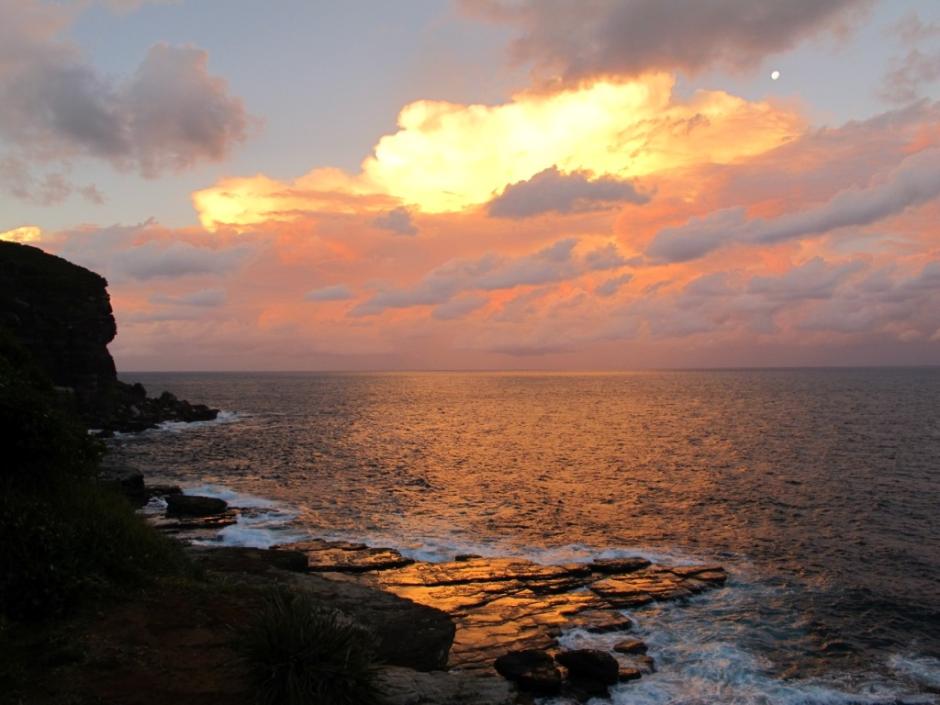 'Gold plated rocks under Bangalley - May, 2014 - photograph by Geoff Searl.
The open and close of day in Pittwater at this time of year brings pure visions to our eyes - not that it doesn't at any other time of the year either! This lovely image by Avalon Beach Historical Society gentleman Geoff Searl reminds us that you can clamber up a hill anywhere in Pittwater and be among the bush and see the estuary or the ocean in all its moods and colours.