August 21 - 27, 2022: Issue 551

Newport Breakers Rugby Club Final Home Game For 2022: The Grand Stand Round
In 2020 Newport Breakers Rugby Club played in Division Three and were Club Champions, the Keith 'Doc' Harris Shield, Clark Cup Premiers, Farrant Cup Premiers, Nicholson Cup Premiers and almost scooped the pool by securing the Campbell Cup, being knocked out in the Semis for that one - either way
Newport won four of the five available cups in their Division
.
In 2021, and for the for the first time since 1945, with Covid lockdowns across the range of NSW Suburban Rugby Union, the Board made the difficult decision to cancel the season and, as a result, no premierships or club championships were won, no individual awards were presented and our records will sadly reflect the season that wasn't.
However, in 2022, the games were on and Newport Breakers Rugby Club, now playing in Division Two, set their sights on not only being a community hub for everyone young and old and in between, they also aimed to do better in their focus on their community engagement and in their sport.
Their first home game, complete with The Breakettes playing, was in May 2022.
Strong playing and consistent results have marked their Season in all grades.
At their final home game for this Season, at Porters' Reserve Newport, Saturday August 20, 2022, with Semis commencing next week, Newport results were:
Barraclough Cup: 1st Grade
Newport 32 v 28 Hawkesbury Valley

Stockdale Cup: 2nd Grade
Newport 47 v 17 Hawkesbury Valley

Robertson Cup (Colts)
Newport 52 v 5 Hawkesbury Valley

Blunt Cup: 3rd Grade
Newport 26 v 0 Hawkesbury Valley

Richardson Cup: 4th Grade
Newport 0 v 28 UNSW Forfeit to UNSW
Prior to the semis Newport places in the following:
Barraclough Cup: currently sits at 1st
Stockdale Cup: currently 3rd overall
Robertson Cup (Colts): currently 2nd overall
Blunt Cup: currently 1st overall
Richardson Cup: currently 3rd overall
Newport is also currently sitting at 1st place in the Cowboy Cup and Division 2 Club Championship.
At the beginning of their 2022 Season Newport announced that Greg Lee had been appointed 1st Grade Coach for Season 2022. Greg came to the Breakers with a rich rugby pedigree:
* 2021 1st Grade Shute Shield Western Sydney Two Blues
* 2016-2020 Warringah Rugby Club incl. 2018 Premiership
* Ex- Waverley Suburban Rugby Player, Coach and Committee level including Barraclough and Kentwell Cup
Greg shares a few insights on coaching as this Issues Profile of the Week - a first ever Profile on one of our local coaches.
For their last home game for the 2022 Season Newport hosted their annual Sponsors Day, had four players in their 100th game in blue and white; congratulations to Mark Burns, Jordan Rides, Matt "Bruiser" Andrews and Byron Scott, and were also keeping their eyes on growing a great and caring community, one of their main objectives.
At Newport they don't just focus on physical fitness but also mental well-being in all aspects of their players lives. They want to help make better people not just better players.

In the past few years Newport Rugby members have been part of BlazeAid in 2020, and continue their annual Ladies Day and Family Day. In conjunction with the numerous programs the club have run over the past, the club this year teamed up with NSW Health who have helped multiple volunteers within the club become mental health ambassadors, to help bring awareness and stand up against Domestic Violence.
At the end of June, members participated in a scenario based workshop that provided them with the skills and confidence to be advocates for the prevention of domestic abuse in the community.
As a part of their giant Saturday program, they were holding a special Grand Stand Round.

The Grand Stand is an innovative program using community sport clubs in Northern Sydney as a platform to engage men as allies in the prevention of domestic abuse and address men's health issues, such as mental health, alcohol-related harm and gambling.

The First Grade side wore special socks to mark the occasion while members and supporters all became members of the Purple Nail Tribe.
The Purple Nail Tribe encourages everyone to contribute to ending domestic abuse by opening a much-needed dialogue about this. They also take a pledge:
The Pledge
I pledge to help end domestic abuse and the silence surrounding it.
To signify this pledge, I will paint my ring finger of my left hand purple and display it with pride to initiate an important conversation around this issue.
I commit to doing my part to give survivors of domestic abuse the encouragement and support that they need to rebuild their lives.
Photos taken show everyone present painted their ring finger purple in support of the Grand Stand Against Domestic Abuse.
After the games there were end of round addresses in the clubhouse, and these were followed by some live music.
With the build for the new amenities having commenced the Newport Breakers and supporters have had a great 2022 Season so far.
A few pictures from around the grounds and the last home games for 2022 run below. Just in case you wonder why the blond gentleman is being lifted by his 3rd Grade teammates - he scored the most spectacular run and breakaway try in the final moments of their game.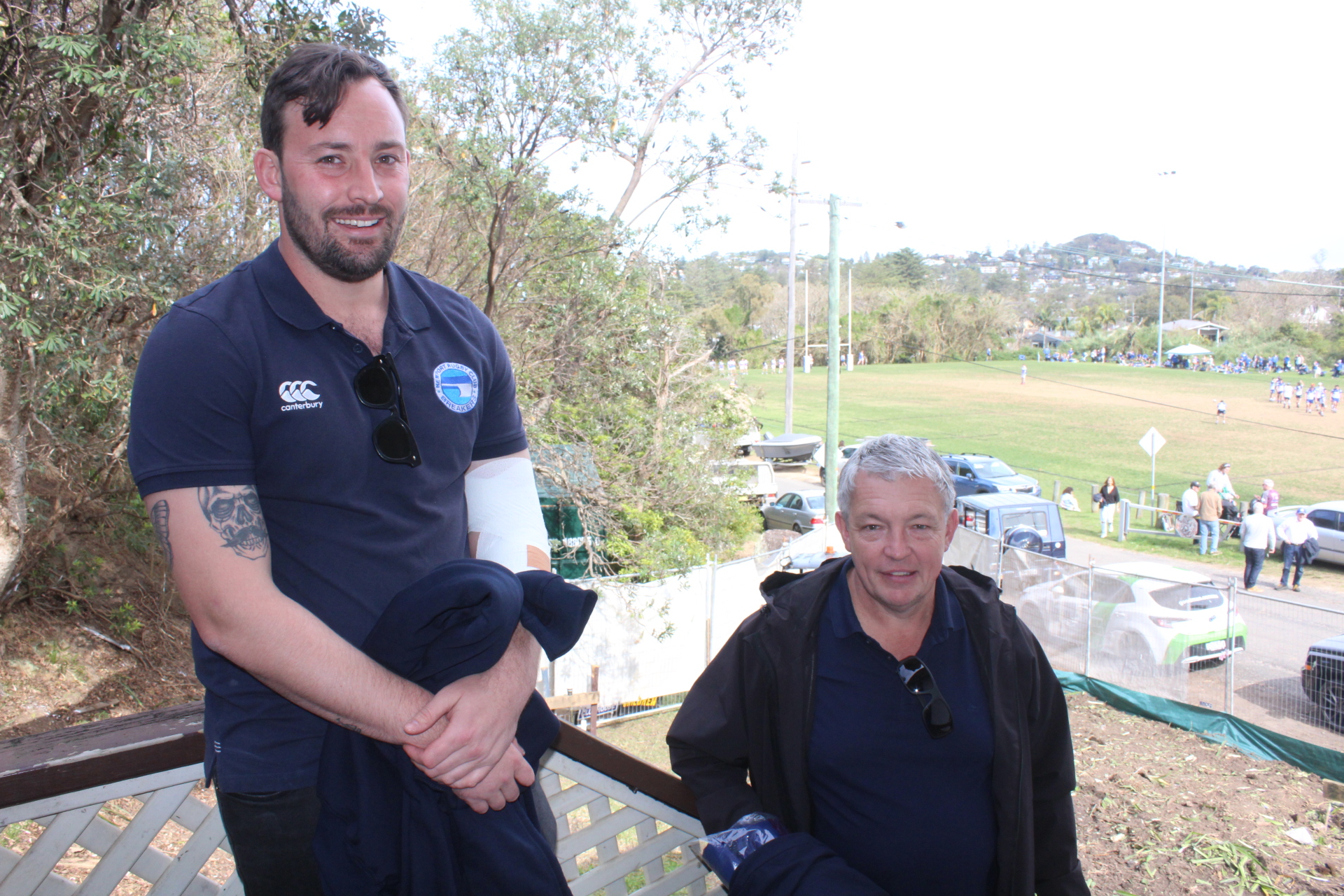 Newport Breakers Rugby Club President Jake Osborne and Jim, 1st Grade back row coach - in the background you can see the new build site undergoing initial works
Extras:
Newport Rugby Club New Amenities

In September 2018 Newport junior rugby forwarded a proposal and approved plans, with the support of the senior club, to extend the club house to build a girls change room and, if funds allow, other modifications.
''The introduction of girls rugby has been amazing and is growing. We want to do all we can to encourage more girls to play rugby and stay in the game. We also want to leave a bit of legacy behind as we pass through for future generations.'' the Newport clubs explained.
In July 2021 Pittwater MP Rob Stokes announced that community sport has received a major boost with the NSW Government announcing a $400,000 grant for facilities at Porter Reserve, Newport.
The grant was awarded to Northern Beaches Council to support the proposed construction of new amenities at the Newport Rugby Club Clubhouse. Member for Pittwater Rob Stokes said the clubhouse extension will include female change rooms, a unisex accessible toilet, first aid room, seating, canteen and a BBQ area. The grant was awarded as part of the NSW Government's Greater Cities Sport Facility Fund which has awarded $50 million to sporting bodies and councils over two years, for new and upgraded sports facilities.
Rob Stokes said the funding enhances sport infrastructure and inclusivity in the sport-loving Pittwater community.
"Sport is part of the fabric of the Pittwater community and is really important to the health and wellbeing of local residents," Rob Stokes said.
"The clubhouse upgrades at Porter Reserve will ensure fit-for-purpose amenities are provided for all participants.
"It's great the NSW Government, Northern Beaches Council and Newport Rugby Club can work together on this project, and I'm looking forward to the new facilities taking shape," Rob Stokes said.
Council sought feedback form the community and then announced the project would go ahead, with construction anticipated to commence in 2022. An Artists Drawing and Concept plan released shows the scale of the works: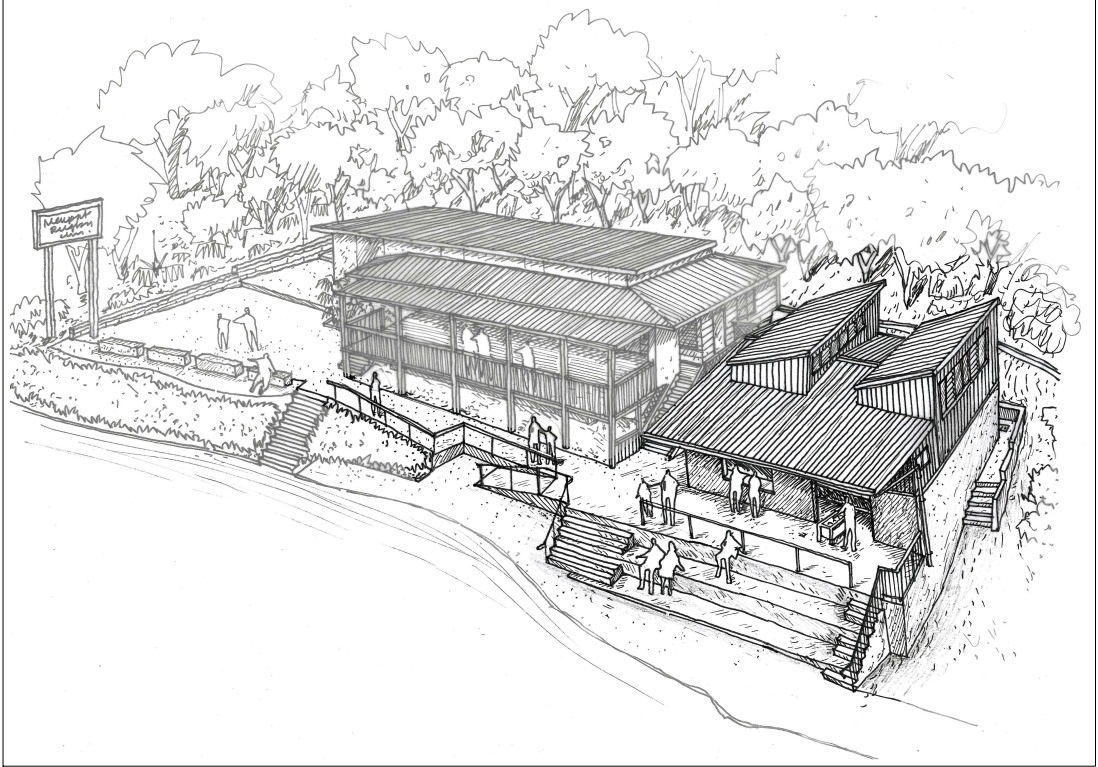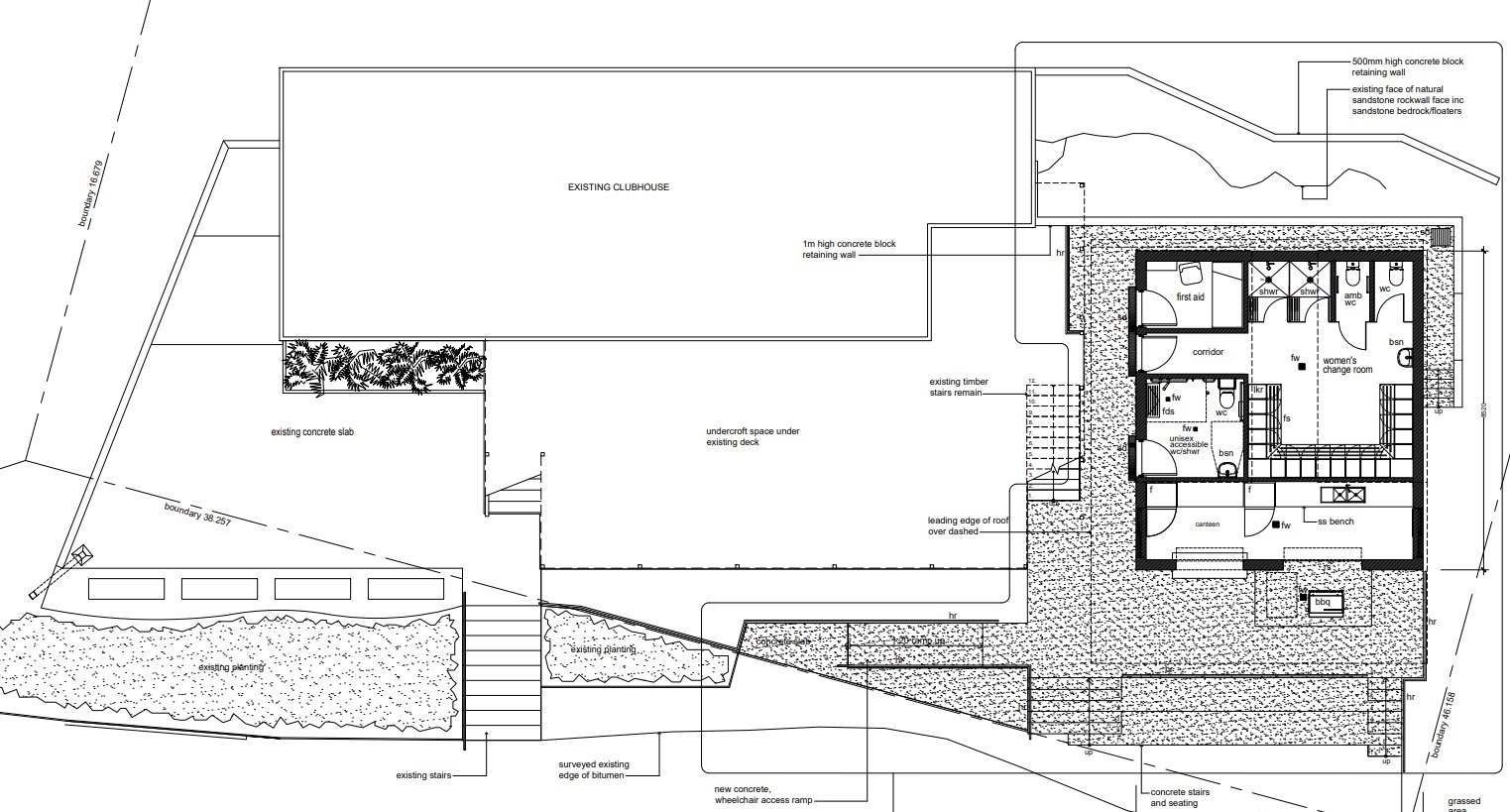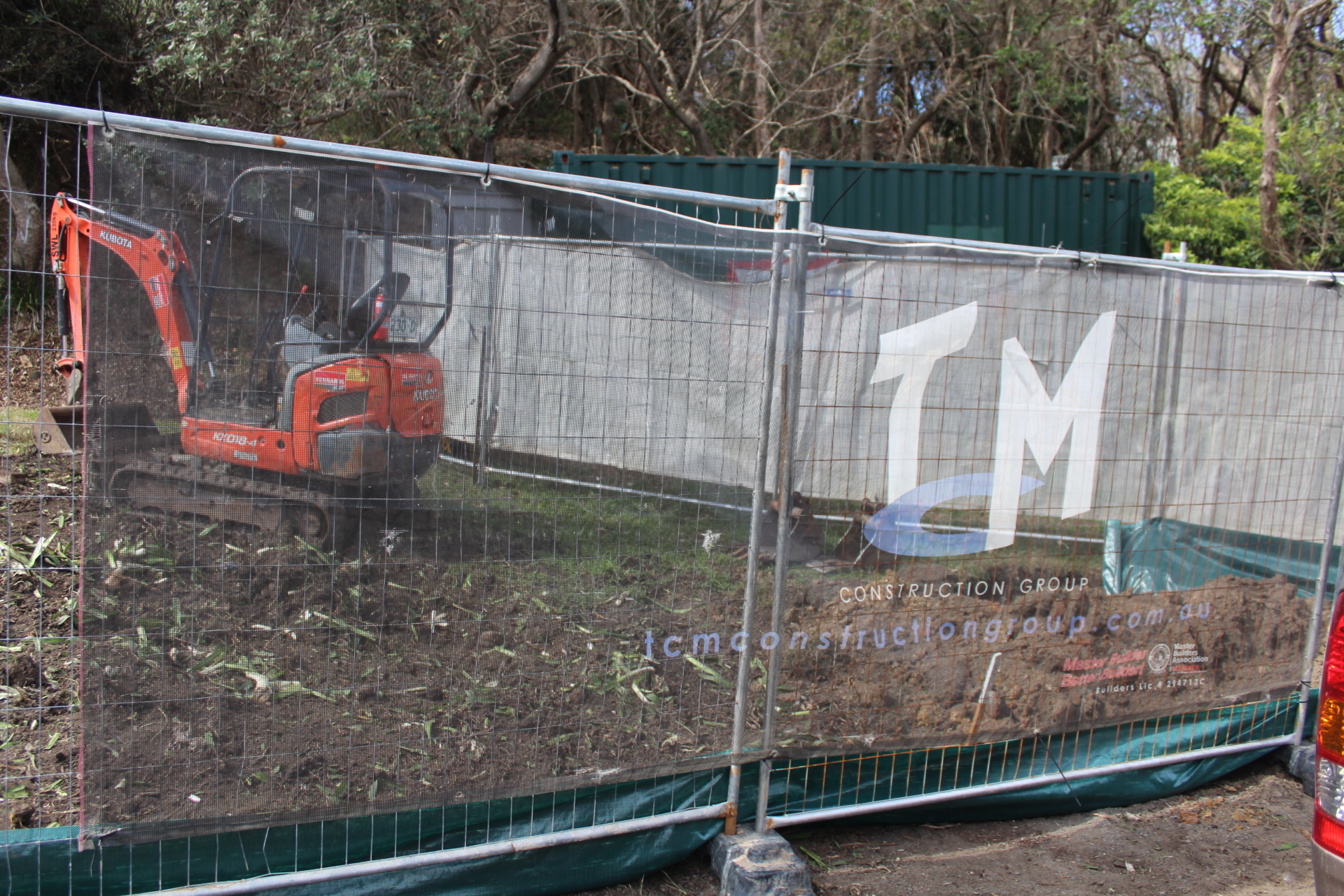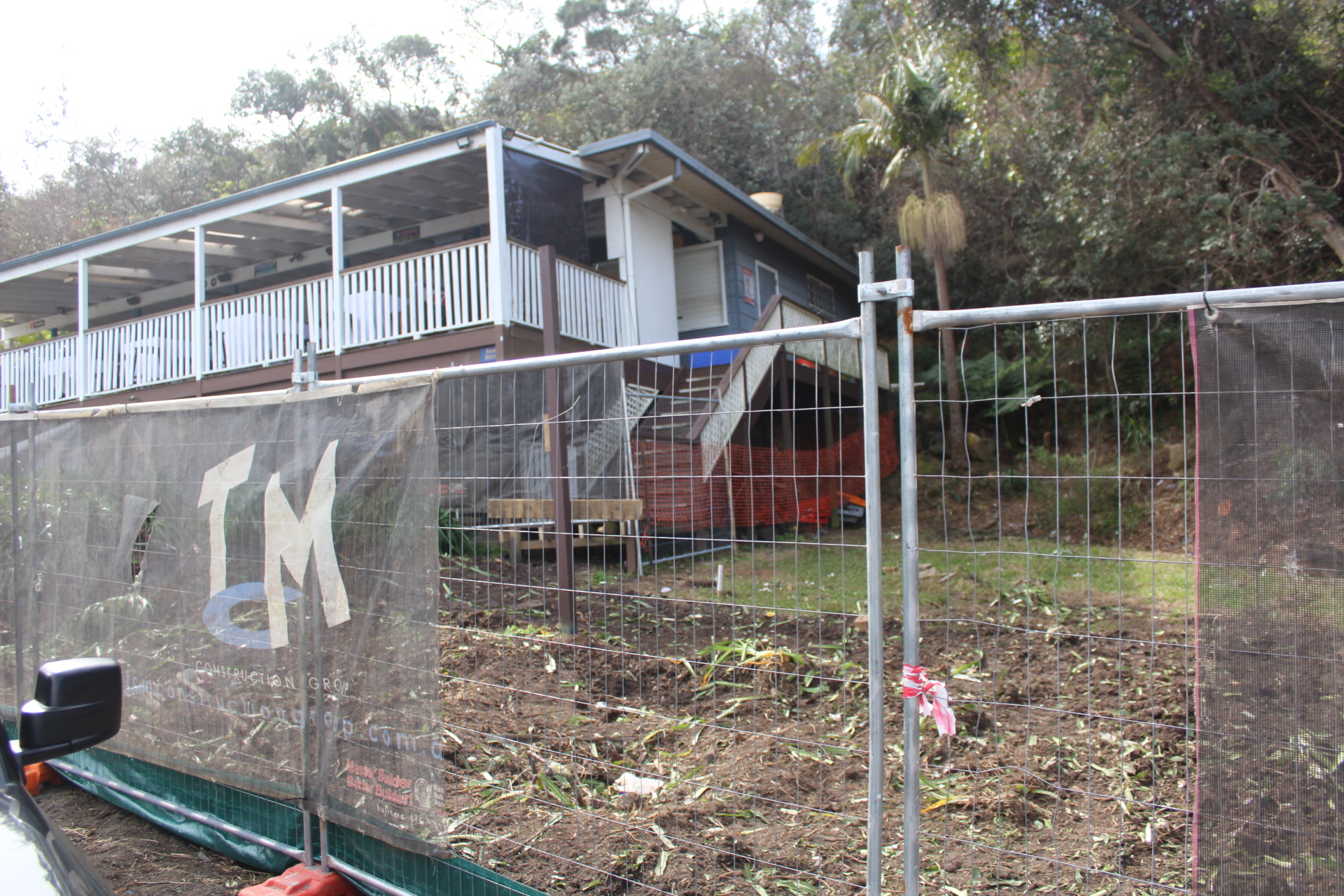 The Cups For Division 2 Are:
Barraclough; Union Patron, John Barraclough, AM (1926 - 2005) and his father, H.H Barraclough, presented this cup to the MSDRU in 1969 for a new one team competition that arose with the rapid increase of clubs at the time. In 1971, following a restructuring of sub-district rugby competitions, the Barraclough Cup headed the new sub-district second division, and continues to this day.
Stockdale; 1971 - Ted Stockdale (Briars). Presented to the MSDRU by Ted Stockdale, a previous Secretary of the Union, in 1971, this cup was first won by AMP.
Blunt; Charles Blunt (ARU President) Donated in 1971 by ARU President Charles Blunt, who was patron of the MSDRU from 1965 to 1989. The cup was first won by Manly.
Richardson; Eric Richardson (Newington Old Boys) Also introduced in 1971 by Eric Richardson of Newington Old Boys. Eric had a long involvement with Newington Old Boys, particularly as a coach. At the time this cup provided an extra competition for those second division clubs with extra teams, with the remainder of teams in the comp being one team clubs. By 1981, the Richardson Cup and second division was only available to four team sub-district clubs.
Robertson; Brian Robertson (Hunters Hill). Named after former Suburban Chairman (1978-80), Brian Robertson, this cup was first won by Port Hacking. After not being contested between 1988-93, the Robertson Cup was revived to become the Colts trophy for second division.
Reliance Shield; 1983 - Reliance Club "The Reliance Club Shield" was presented to the the SSDRU in 1983 for the Division Two Club Champions, by surviving members of the Reliance Club of Ashfield.
*Cup histories courtesy of "The Game for the Game Itself - The History of Sub-District Rugby in Sydney".