June 26 - July 2, 2022: Issue 544

Newport Rugby Club's Ladies Day 2022
photos by Cameron Greaves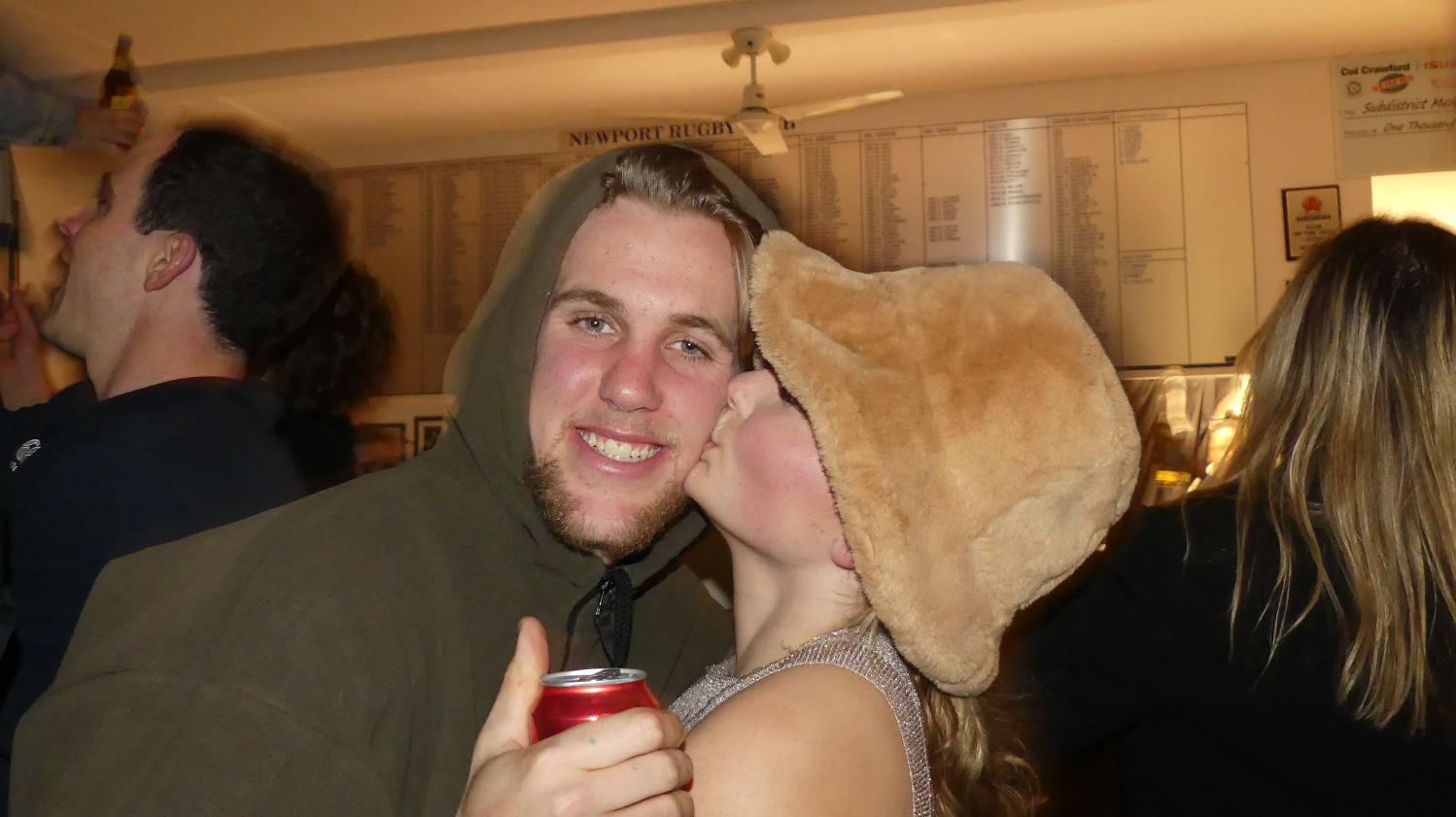 Newport Rugby Club, the Breakers, hosted their 2022 Ladies on Saturday June 18th , with lady supporters treated to some nice food and drinks at The Newport hotel prior to heading to Porters' Reserve Newport for a series of at home games played by the club's grades.
As you can see by these great photos taken by Cameron Greaves there's a LOT of 'number 1' signing going on – that's because the Breakers had a clean sweep in their home ground hosted games, some grades by significant margins.
Results were:
1st Grade: Newport 31 - Old Barker 14​
2nd Grade: Newport 33 - Old Barker 0​
Colts: Newport 26 - Old Barker 0​
3rd Grade: Newport 81 - Epping 3​
4th Grade: Newport 28 - Epping 0​
Breakettes 7s: Newport 62 - Petersham 0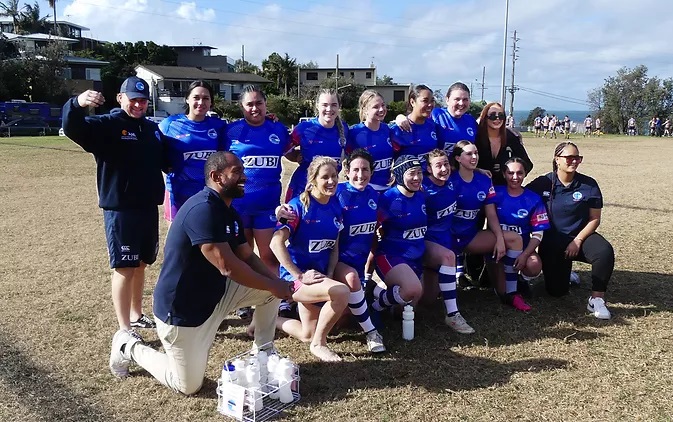 The Breakettes - after their huge 62 - 0 Ladies Day Victory...versus Petersham
Pittwater Online News spoke this week to Jake Osborne, President of Newport Rugby Club, about the Breakers Season so far.
Newport Rugby's Ladies Day looks like it was a success this year – what's your take?
It was fantastic. We haven't been able to do this over the two or three years given Covid restrictions so it was really good to see all the ladies at Porters Reserve. There were a lot of familiar faces along with a lot of new women who are involved in the club, so it was great to see so many could attend this year and a great day on Saturday.
Why is it important for Newport Rugby Club to keep acknowledging the ladies who are involved in the club?
I can only speak from when I've been involved – but we've moved from being solely a rugby club to one that is very much involved in being a community focused club. Rugby can be quite a small component when you look at some of the people involved down at the club, especially on Game Day. When you look there's around 100 players involved but there is a crowd of 1000 there to support them at home games.
We wanted to make sure that the club is there, first and foremost, to support people, not just those wearing boots on Saturdays. So really being able to roll out a hub or support to non-playing members is the first component of this that remains really important to us.
The second component, as you would know, is we've inducted The Breakettes as of late. They commenced last year, and had an amazing win on Saturday.
We also have the Juniors helping get the new changerooms project for females up and running for female players, so all this makes some of the many reasons why now it's more important than ever that we celebrate women in rugby.
From our point of view women and girls are part of the future of the club and although we may not be required to do this, it is a choice we have made to do this and do it well.
Newport actually reflects the community in a lot of ways already – there is the Junior Club for boys and girls, the Seniors Club Grade Players, along with The Breakettes, and you have an Older Members Group, the Newport Nasties, as well as a growing membership of supporters of all ages. Everyone from aged 3 through to 93 seems to get involved….
Yes; this is why we host events each year which are about giving back to all these people. It's no secret that there's a lot of men and women that give up their Tuesday nights, Thursday nights, Saturdays – it's several hours a week for 6 to 9 months every year. Ladies Day is one example, and a great way to give back to the partners that support us being out and doing all this. My partner (wife!) was there on Saturday and this is one way of giving back some of all the hours I spend away from her. Being able to do that for our ladies is another added benefit for us.
There were a lot of Number 1 signings in the photos Cameron has sent through, and another clean sweep for the Senior club on Saturday across all Grades, and this has been the same story for a few Saturdays this Season; there have been some extraordinary final score-lines – how is the Season going from your perspective?
There's been a couple of things that are starting to click. Firstly we've got a new Coaching Director, Greg Lee, he's come in and implemented some new stuff that he's learnt from bigger and stronger Rugby clubs like Warringah and Parramatta. So we're learning and doing well under his coaching style.
Secondly we've had a lot of young blokes over the last few years who are growing in strength. We had a Colts team that won three back-to-back Premierships and now they've come in to Grade football. The first few weeks of this Season they were adapting towards playing against bigger and much more experienced guys and now they are really starting to find their feet.
Probably one of the most important things we've done as well is to be flexible and clear about optimising what we're doing. At the beginning of the year each player is very much in their Grade – so you're either a First, Second, Third, Fourth or Colts player. As the year goes on people move between Grades ands you get this solidification of the playing group and everyone works as one giant playing team. That's usually where we come into our own a little bit and strengthen up as one club as opposed to five teams.
We're around mid-Season now, and obviously the Breakers want to win again this year – how is that shaping up?
I think we're in an ok spot. We've got a big weekend this week against University of NSW. They're probably our biggest threat for the Club Championship, just behind Lindfield, who are also very strong.
We really need to be consistent – so for us to win the Club Championships and return back to Division 1, which we haven't been in since 1999 or 2000, there's a lot of consistency that needs to happen.
How is the new changerooms build going – is there a start date yet?
Nothing official as yet; our last update was they would commence mid to end of year with construction, and obviously with all the wet weather it's been a bit hard to commence anything.
If they're scheduling it for end of year they're probably trying to do it in the offseason so it doesn't impact on At Home Games?
Yes; and with the crowd we're getting for Home Games, which are just getting bigger and bigger, I'm not sure how we'd cope with half the carpark dug up or roped off.
Has there been any discussion among members about what they want inside the clubhouse and changerooms once this commences – will there still be the History and Archives corner?
This does present an opportunity for the women players to discuss what they do want there. I haven't spoken to Trish Downes at length about this yet, but form my perspective I'd love to see the Women's Rugby juniors and seniors club look to build their own history hall if you like and have that as part of our new clubhouse.
The remaining At Home Games this Season include Family Day July 2nd, Round 9 versus Iggies, July 30th versus Briars, and August 20th versus Hawkesbury Valley (also Sponsors Day).
NB: Greg Lee will run as a Profile of the Week in Pittwater Online's July 2022 Issues.
Stay up to date via FB page for Breakers and their website:
Newport Rugby Club New Amenities

In September 2018 Newport junior rugby forwarded a proposal and approved plans, with the support of the senior club, to extend the club house to build a girls change room and, if funds allow, other modifications.
''The introduction of girls rugby has been amazing and is growing. We want to do all we can to encourage more girls to play rugby and stay in the game. We also want to leave a bit of legacy behind as we pass through for future generations.'' the Newport clubs explained.
In July 2021 Pittwater MP Rob Stokes announced that community sport has received a major boost with the NSW Government announcing a $400,000 grant for facilities at Porter Reserve, Newport.
The grant was awarded to Northern Beaches Council to support the proposed construction of new amenities at the Newport Rugby Club Clubhouse. Member for Pittwater Rob Stokes said the clubhouse extension will include female change rooms, a unisex accessible toilet, first aid room, seating, canteen and a BBQ area. The grant was awarded as part of the NSW Government's Greater Cities Sport Facility Fund which has awarded $50 million to sporting bodies and councils over two years, for new and upgraded sports facilities.
Rob Stokes said the funding enhances sport infrastructure and inclusivity in the sport-loving Pittwater community.
"Sport is part of the fabric of the Pittwater community and is really important to the health and wellbeing of local residents," Rob Stokes said.
"The clubhouse upgrades at Porter Reserve will ensure fit-for-purpose amenities are provided for all participants.
"It's great the NSW Government, Northern Beaches Council and Newport Rugby Club can work together on this project, and I'm looking forward to the new facilities taking shape," Rob Stokes said.
Council sought feedback form the community and then announced the project would go ahead, with construction anticipated to commence in 2022. An Artists Drawing and Concept plan released shows the scale of the works: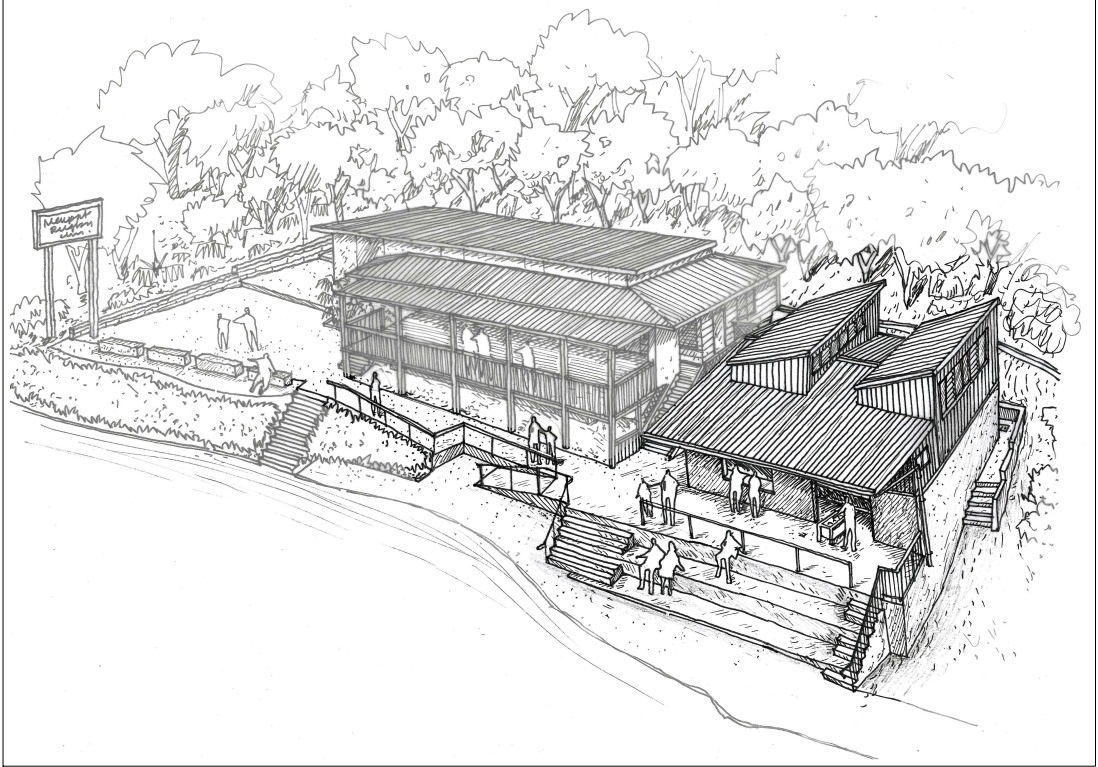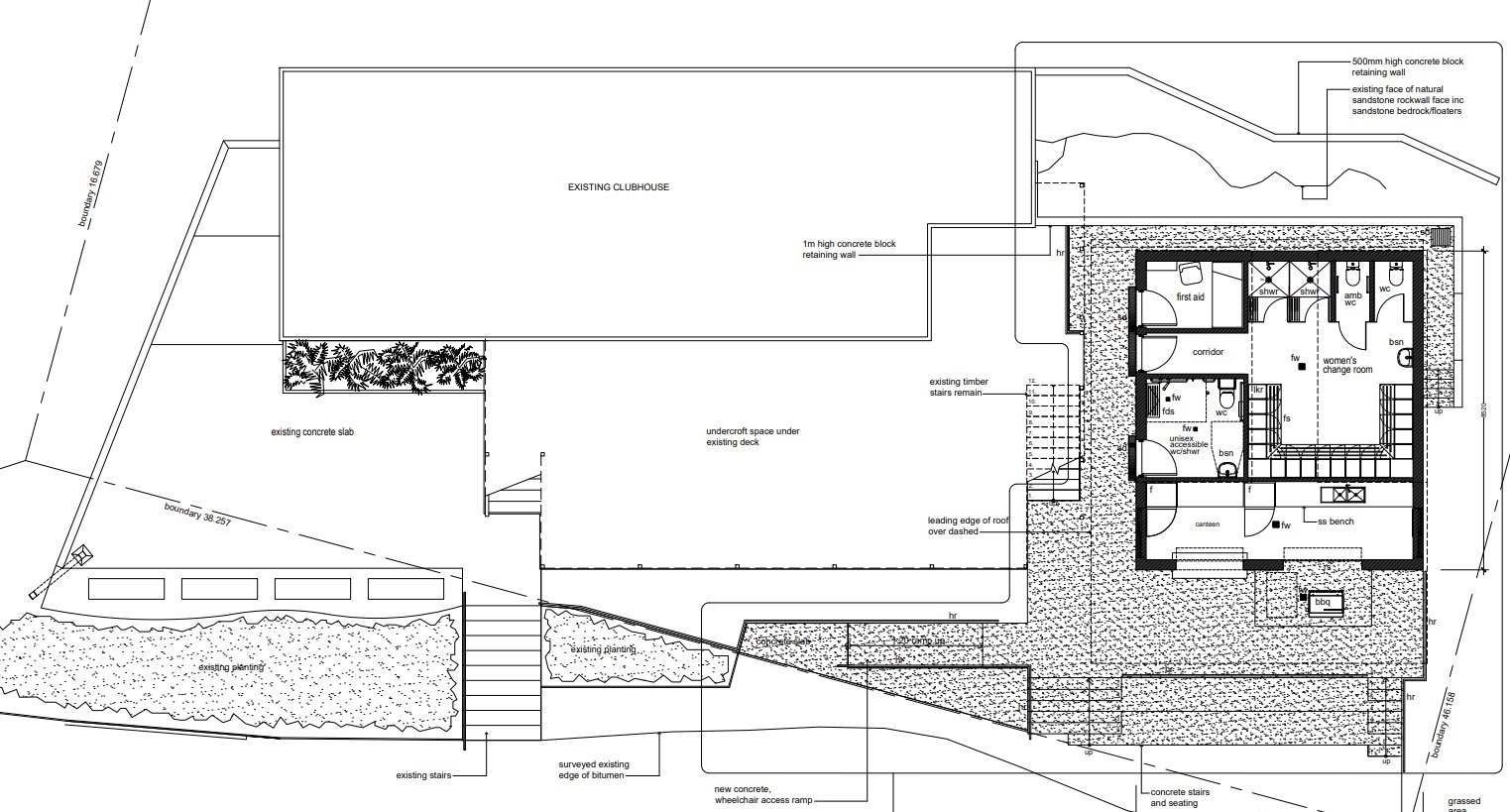 In 2021 Newport Rugby, the Breakers, also launched their adult womens teams, the 'Breakettes'.
Go Breakers!
Some of Cameron's great images from Newport Rugby's Ladies Day 2022 social occasion run below.