September 17 - 23, 2017: Issue 330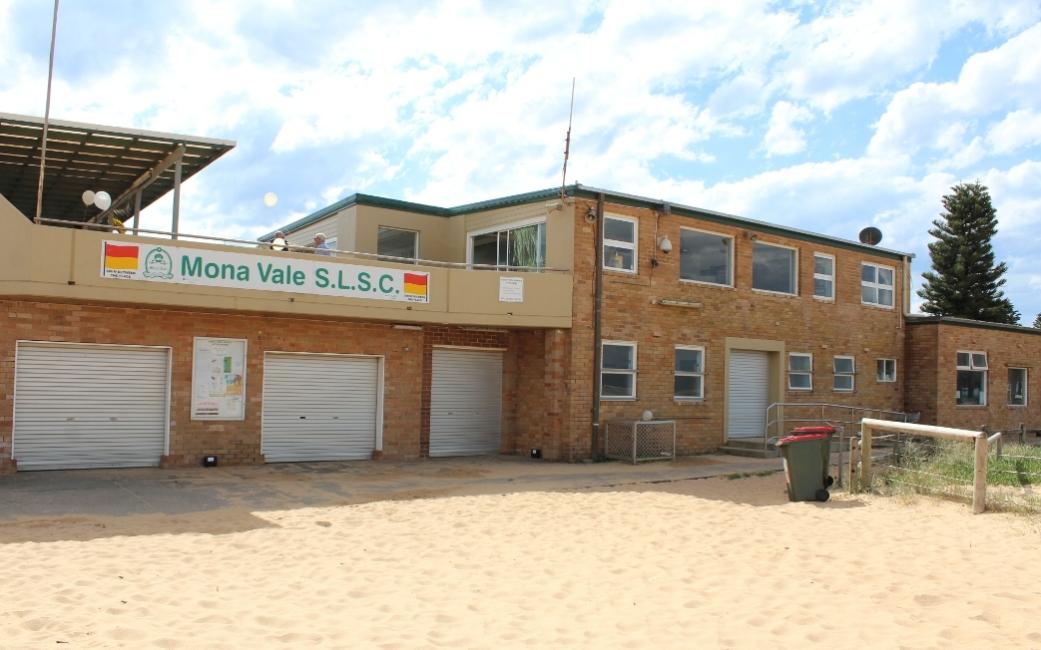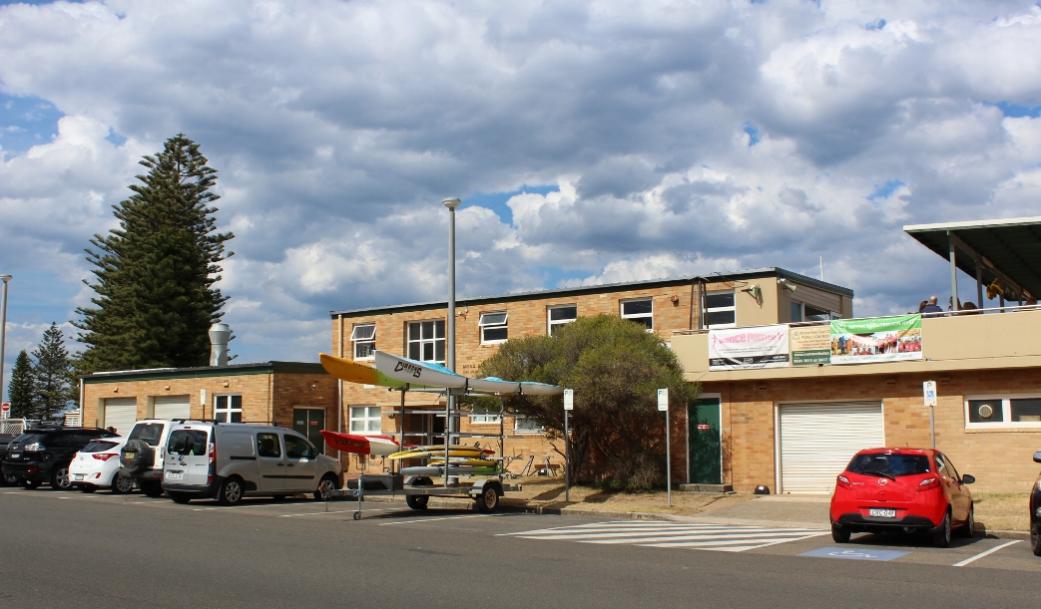 Great news this week with the announcement from Rob Stokes that funding to renew Mona Vale SLSC has been secured means the beach patrolled by volunteers, the beach many out of area people flock to once they've driven down Mona Vale road, will have a clubhouse to benefit these thousands of annual visitors and the local community.
In 2015 Pittwater Council identified the need for a new facility and resolved to progress the building of a new clubhouse on the present site.

February 2015 Artists Impression of what could be possible for the Mona Vale site
Four months ago the administration council invited feedback from the community on a design concept, hosting drop in sessions at the clubhouse during June. Part of this was also an invitation to be part of a working group that was selected in August 2017 and includes 11 members, appointed to represent the following segments of the community:
Mona Vale SLSC Exec Committee,
Board Riders Group,
Resident Group/ Local Business,
Local Residents,
Surf Life Saving Sydney Northern Beaches,
Key user/hirer (?),
Bronze Café.
At this stage, the new building will remain in the location of the existing facility. The facilities proposed include, but are not limited to, equipment storage, gym, restaurant, public amenities and changes rooms, function area, lifeguard room, office and a first aid room.
The new building floor area is proposed to be in the vicinity of 1400m2 and is proposed to have two storeys with lift access.
There will still be a commercial space for the café.
The construction works are proposed to commence in mid 2019 with the key stakeholders involved for the duration of the project.
Council's Capital Works Program includes an amount of $1,140,000 for the 2017/18, 2018/19 and 2019/20 financial years.
The Member for Pittwater's announcement, which also includes some great news for Newport SLSC and Long Reef, among other local surf clubs:
Funding Boost For Surf Club Improvements
Member for Pittwater Rob Stokes and Member for Wakehurst Brad Hazzard today announced $2 million to help progress three local surf club projects.
The NSW Government funding will be provided to Northern Beaches Council to support upgrades, refurbishments and planning works at key surf clubs awaiting improvement.
This includes $1.4 million towards a new Mona Vale SLSC clubhouse, $500,000 towards upgrades at Long Reef SLSC, and $100,000 to kick-start planning for the refurbishment of Newport SLSC.
Member for Pittwater Rob Stokes said, "Mona Vale Beach attracts a huge number of visitors and during summer it's often the first choice for those travelling to our area.
"A new clubhouse will not only provide more suitable community amenities - but will also help cater for the club's increasing membership whose core role is keeping beachgoers safe.
"Newport Surf Club performs an invaluable service to our community – including through its outstanding efforts to train nippers with special needs.
"The club has been eager to begin planning for the refurbishment of its club house – including better links between its facilities and the nearby all-abilities playground at Bert Payne Reserve.
"I'm delighted the NSW Government can assist in progressing the club's efforts," Rob Stokes said.
Member for Wakehurst Brad Hazzard said, "The long-awaited improvements to Long Reef Surf Club will provide our community with greater access to well-designed function spaces and better meet the needs of the club's volunteers through improved training and storage areas.
"I'm pleased we can work together with Council to advance this project and help support those who give so much to our community," Brad Hazzard said.
In August, Northern Beach Council also allocated $554,500 each to the Mona Vale and Long Reef Surf Club projects. This funding is part of the NSW Government's Stronger Communities Fund and Northern Beaches Council's own Merger Savings Fund.
Other northern beaches surf clubs to benefit under this joint initiative include South Narrabeen SLSC ($203,500), Warriewood SLSC ($337,500), North Steyne SLSC ($200,000) and Queenscliff SLSC ($150,000).
___________________________________
The way forward offers an opportunity to glance backward at where all this has come from. Mona Vale Beach, once known as Bongin Bongin (lots of shells - from local aboriginal name) has been the site of much activity since Europeans began settling in the area and was one of the first places in Pittwater to have a surf boat allocated to it only a few years after the then Warringah Shire Council was inaugurated.
Coincidentally, George Brock, the man who built
The Oaks
, which became known as La Corniche, the one name that stuck due to the great food served by former Bayview proprietors,
Henri and Hedwig Rainaud,
of
the same named establishment
leasing the place in 1911
, was the first president of this new council in 1906.
The structure was also where the Mona Vale Alumni surf club had their rooms.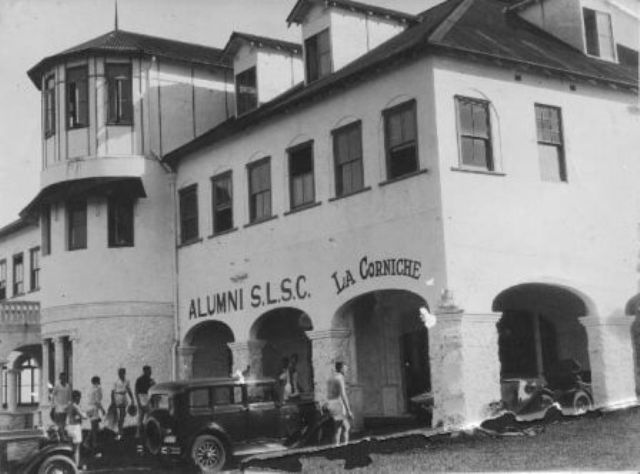 In Issue 75 Mona Vale SLSC's Sky Rose shared some
wonderful insights into the early formation
of this great club. We take the opportunity this brilliant announcement brings to add to her records with a few other insights collected since from the Pages of the Past on what was once done to prevent the loss of life at Mona Vale Beach so readers may gauge how far and how fast this has developed.
The Rise Of Surf Life Saving At
Bongin Bongin: Mona Vale Beach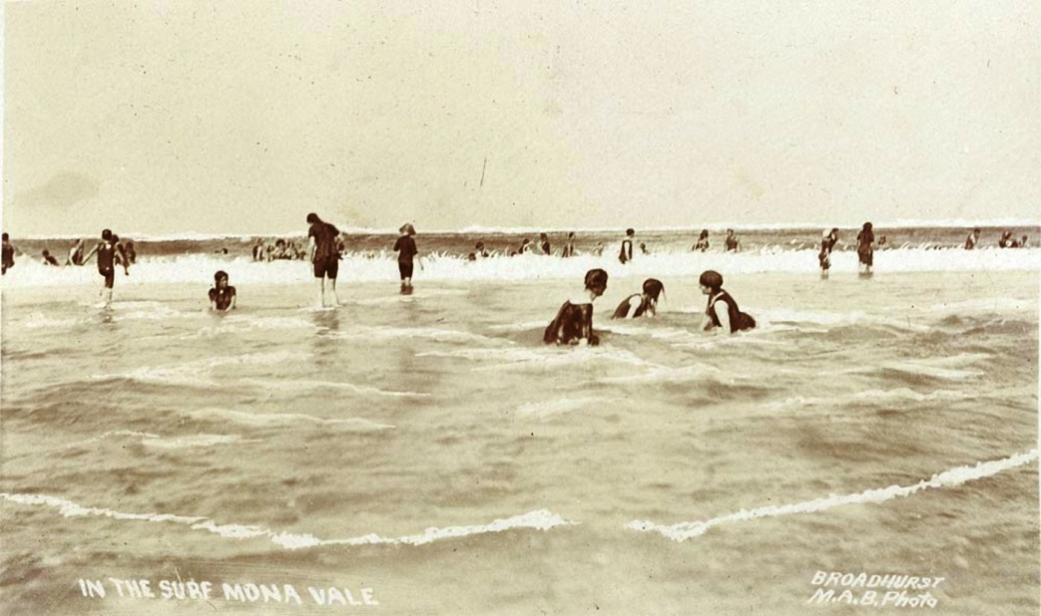 In the surf, Mona Vale ca. 1900-1927 from Album Sydney & Ashfield : Broadhurst Post Card Publishers, Digital Order Number: a106014, courtesy State Library of NSW
A few of the people residing at Mona vale then:
First was a surf boat – 1908 - from Warringah Shire Council Minutes of Meetings records:
Just prior to this:
10/2/1904- 10th Meeting: That the present Douglas pump at Mona Vale be replaced with a force pump and stand pipe similar to the one at Narrabeen, if it is thought advisable by the Engineer
The Department of Lands has notified the Shire Council of Warringah that a grant £ for £ up to £100 would be made to assist surf bathing on three of the beaches in the shire, viz., Freshwater, Bongin Bongin, and Curl Curl. This means that £200 will be spent. The Government suggested the grant should be expended as follows: £50 for Freshwater, Bongin Bongin and Curl Curl to divide the remaining £50.
The official opening of Newport Beach, recently resumed by the Government, took place on Saturday. Amongst those present were the president of the Warringah Shire (Councillor Ralston), Councillor Quirk,
Dr. Arthur, M.L.A., Alderman C. D. Paterson (Manly), and several prominent visitors. Newport Beach is one of the many beautiful spots resumed by the Lands Department and handed over to the Warringah Shire.
And just after a lifeboat is mooted for Mona Vale Beach:
When, they came out, however, Billy, who is' only three years old, was missing, and the others didn't know where he had gone. Mrs. Thomas and her daughter hurriedly searched the beach and surroundings, but to no avail. Then Miss Thomas noticed something tossing in the water just beyond the first line of breakers. She ran to the edge. It was her nephew being swiftly carried out to sea. As the waves rolled down she saw that his little face was black. Realising that there wasn't a moment to lose, she waded in and snatched Billy from the sea. There wasn't a sign of life in him. His face was blacker still, and his cold, limp body bore the pallor of death. His heart and pulse made no response even to the trained ear and fingers of his matron grandmother. She examined him closely and said, 'He's dead!' But one of the tiny ' crowd that, had gathered cried out 'I'll 'phone Narrabeen for a doctor — and get Slater.' He took some minutes to find him in the tiny township, but Slater left his horse and cart — he is a carrier — and made for Mona Vale post haste. The little body was lying on a coat on the sand when Slater arrived. 'You can do nothing with him,' the onlookers said, ''he , was in the water too long.' Slater knew he had to do things; not see them or talk about them. So he turned Billy over and began to rub For a quarter of an hour he swayed to and fro with his strong hands rising and descending over the boy's lungs ;but the face seemed to grow blacker still and the flesh colder. For another 15 minutes he continued his efforts to snatch the life of this baby surfer from the clutches of the Reaper, but still the onlookers told him it was all so use.
Now that the State Swimming Championships are a thing of the past, breaker shooters will settle down and prepare for the coming carnivals, club and State championships. To the names of Jack Chalmers, Frank Beaurepaire, and Bob Chalmers, whose heroic deed's are still fresh in public memory, must be added the name of Austin Dellitt, of Palm Beach, who last week saved the lives of some small children by diving into the water on top of a shark, thus scaring the monster away from the children for whom he was heading. Dellitt's act was magnificent, as it was done in cold blood. Dellitt, realising the danger the children were in, dashed away, intercepted the shark, and scared it out of its path. The Palm Beach Club has applied for recognition for Dellitt, and nothing short of the meritorious award will satisfy them. The matter has been referred to the meritorious award committee for consideration and report.
NORTH NARRABEEN AGAIN. North Narrabeen's famous tour snared its third successive victory in the Rivoli Cup competition at Dee Why last Sunday. The event was a surfteams' race. Ron Harris (Collaroy) wasfirst home, followed up Geo. Proudfoot.J. Lincoln-Block, and W. Grose, all of N.N. Geoff Oatley (Palm Beach) was fifth, with Dusty White N.N.'s fourth man, sixth. It was a great race. Ron Harris was in front until he struck the broken water, then Proudfoot and Black headed him, but Ron eventually won by 3yds from Proudfoot. The first six finished within 15yds of the winner. The alarm reel race was magnificent, Gordon Morrow, Freshwater's beltman, and Barney Barnett, of N.N., dead-heating for first place. N.N.'s four, Stan Exton, D. Mattes, T. Taylor, and C. Bell, won the beach relay race.
Miss Violet Armstrong (Mona Vale). The Surf Life-Saving Association at its meeting last night accepted. The Suns offer of prizes for a teams competition, and appointed a sub-committee to draw up the conditions. The meeting left the Surf Queen Contest (a separate competition) to the Clubs themselves.
Sea, sun and sand — what more is needed jar health and happiness?
From Surfing Family Cronulla's choice.
W. W. Hill
Both are good surf swimmers — what Mona Vale, a small, young club, needs to give it a hope in some of the surf competitions. "Dusty" used to be one of North Narrabeen's shark experts; He was always out where the big ones break. A few seasons ago— so they say at Narrabeen— "Dusty" dusted up a shark, so to speak. It wasn't far from him, in deep water, where "Dusty" kicked on to a "shoot," and rode It high and dry to the beach.
Yesterday might well have been called "Rastus Evans" day for the spectators went home quite certain that they had seen easily the best boat skipper ever. It was a picture to see him in action after he'd done great and hard service in laying and relaying the buoys. Called in from that jon he took his place in the Surf Boat heat and showed what's what In boat racing. Other crews went like bulls at gates at the huge waves but 'Rastus' nursed his crew and stopped them rowing until things looked brighter, with the result that whilst Dee Why and Cronulla turned turtle, North Steyne went on to a lone victory. In the final, "Rastus' using different methods to get through the waves and finished miles ahead of Manly, the only other crew to finish.
Huge Seas
In one heat of the boat race it was lucky that a serious accident did not take place. Huge seas hit the competitors and Manly 'B' crew was shot at speed-boat pace right back onto Bronte's boat The two collided and over they went Things looked very black, but the only injury was a badly gashed eye sustained by J. Atkins of Manly
Very Fast
Mr R A O Martin (representing the Rugby Union), Mr L Stevenson and Mr Burke (SurfLife Saving Association), and Mrs L Steven-son, were members of the official party, whichwas entertained by the president of the dance committee, Mrs E A Moore. Miss Betty Rankin (secretary), Miss Miriam Leverrier (as- sistant secretary), Mr Geoffrey Moore (treasurer), Mrs Frank Cooper, Mrs Douglas Nettlefold and Miss Shirley Smith (vice presidents), were among those who entertained parties.
The three men victims of the level-crossing accident at Warwick Farm near Liverpool late on Tuesday night were well-known city business men. They and the woman passenger were identified by relatives yesterday. The names of the victims are:—
Miss Ellen Lee Count, 27, of Parramatta-road and Layton-street, Camperdown.
Pier Noel Clark, 37, of Upper Pitt-street, Kirribilli.
Leslie William Paterson, 37, of Hurlstone-avenue, Summer Hill.
Edric Dalkeith Scott, 24 of Undercliffe-street, Neutral Bay.
Mr.Clark was the managing director of Messrs. Westphal and Clark wine and spirit merchants. Mr. Scott was the sales manager of the firm and Mr. Patterson the chief cellarman.
March Past And A Mishap
At the Mona Vale-Alumni surf carnival yesterday. — The Mona Vale-Alumni team in the march past.
(Below) Dee Why boat swamped in the senior boat race.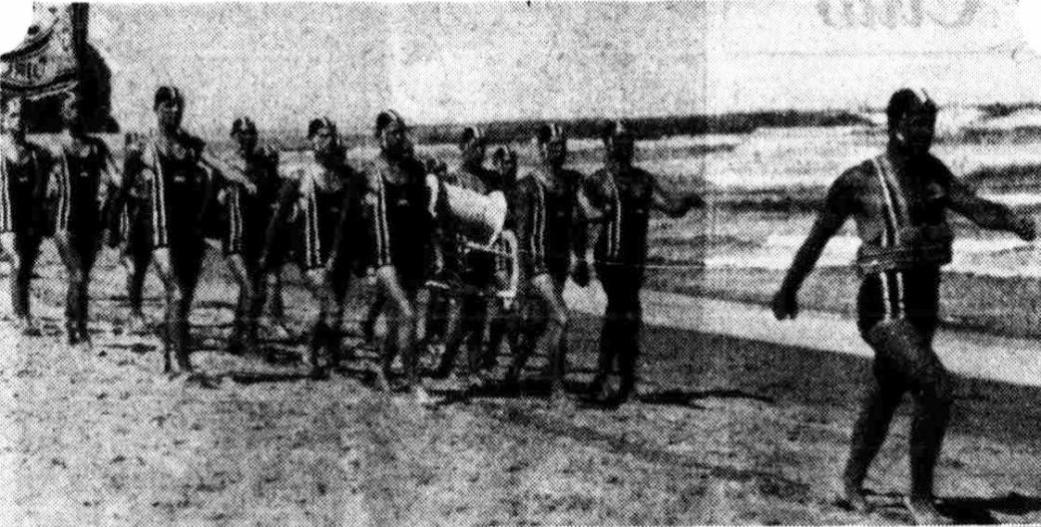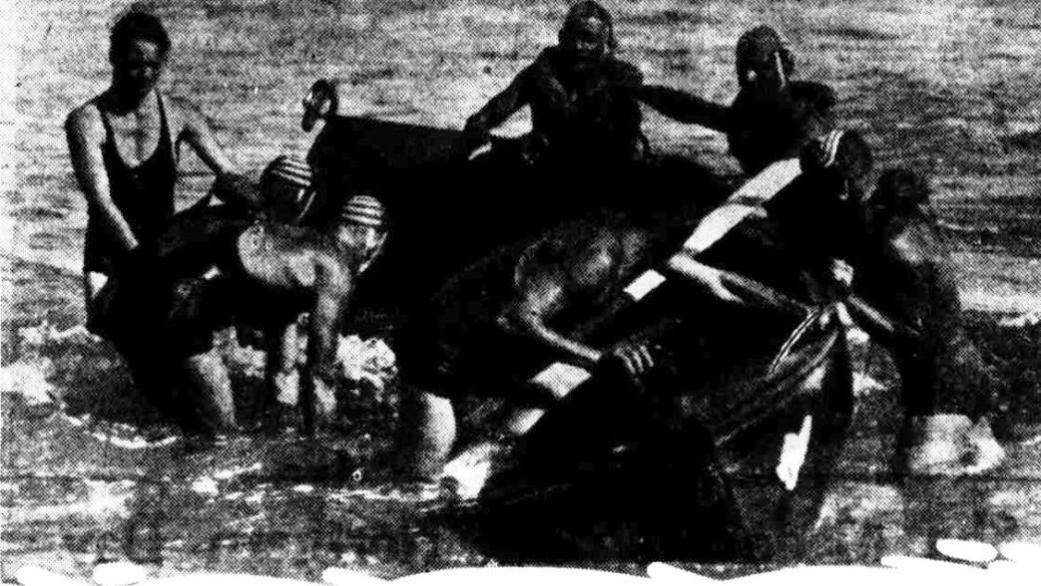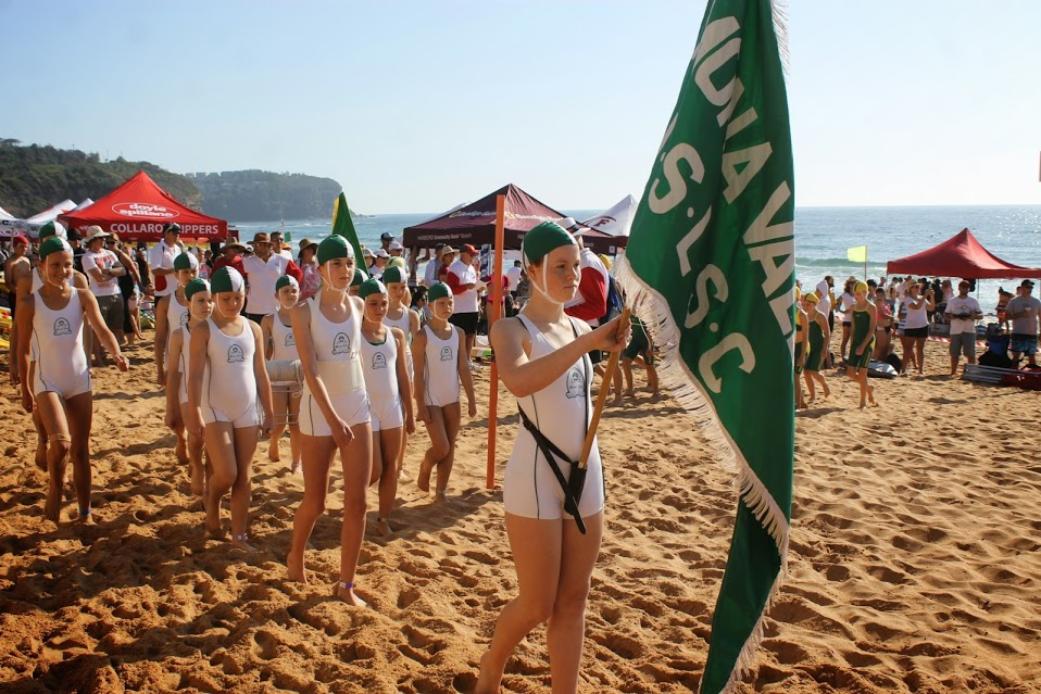 SLS SNB Junior Carnival Newport SLSC - 9.11.2014
Results -
Grand parade and march past Queenscliff 1 Coogee and North Bondi a dead heat 2
Senior belt race G Cannaway (Manly) 1 J King, (North Narrabeen) 2 Ivo Wyatt (North Bondi) 3
Open surf race J Reilly (North Narrabeen) 1 A Laidlaw (North Bondi) 2 J Stroud (North Bondi)I 3
Surfboard race K Hunter (Palm Beach) 1
Beach flag relay race North Steyne (J Carter, D Soutar R Geary C Paton) 1 Queenscliff A 2 North Narrabeen A 3
Junior surf race A Hart (Bondi) 1, T Moore(Coogee) 2 A Hill (North Steyne) 3
From Warringah Shire Council Minutes of Meetings Records:
At the Surf Life Saving Association organizing committee meeting held at the Sports Club special instructions for ail officials were given by Mr MJ Burke for the forthcoming carnival A special marshalling area will be established adjacent to the sports enclosure and in this area all teams and Individual competitors will assemble "achclub will be asked to appoint on official to take1 charge of Its team
Who was Sam Lands? A popular and community minded jeweller who invested in everyone despite the economic downturn the Great Depression brought:
Rescue and Resuscitation Competition –North Narrabeen (L Fletcher patient Tas King belt)7484 points 1 South Narrabeen 7319 points 2 Newport 6642 points 3
Open Surf Race-E Clift (Mona Vale Alumni)1 G L Canaway (Palm Beach) 2 A Frew(Mona Vale Alumni) 3
Surfoplane Race -G L Canaway (Palm Beach)Beach Sprint-K Collins (North Narrabeen) 1R Henderson (Palm Beach) 2 B Honey (Palm Beach), 3
Beach Relay Race -North Narrabeen 1 South Narrabeen 2 Palm Beach 3
Wheelbarrow Rare -A Mcintosh and R Small Newport) 1
Chariot Race -Palm Beach 1
PALM BEACH CLUB
Palm Beach Club presented Its third squad of candidates this season for bronze medallions yesterday and all-A Hunter N Goodall B Honey W Barnes K Russell R Henderson-were successful In passing the examination Another squad will be presented for examination in a fortnight
-Raymond Sawyer.
NEWPORT is greatly pleased with two new members — John Boles, stroke of the N.S.W. King's Cup crew, and Ted Bromley, who has been selected for the Australian eight in the Empire Games. Both these members are keen to get the feel of the surf boat.
'L. Moreth' was actually Clem Morath, of the Freshwater SLSC.
Five Mona Vale Surf Club members used buckets of seawater to put out a fire on the first floor of the surf club house early yesterday morning.
They were Bruce Robertson, Ken Sticker, John Purvis, Eric Fryer, and John Dixon, who had camped in a tent near the club house. Bruce Robertson saw smoke issuing from the building when he re-turned from a dance at Narrabeen.
He woke his mates who rushed up the stairs of the building and found that a wrestling mat was on fire on the first floor landing. Efforts to extinguish the blaze with a hose failed and the men dashed60 yards to the surf with buckets.
It took them -almost half an hour to extinguish the fire completely.
The wrestling mat, which was valued at £30, was destroyed, and a hole about a foot wide was burnt through the floor.
SYDNEY, Sunday.-Five members of Mona Vale Lifesaving Club caught a 9ft. grey nurse shark which attacked their boat this afternoon. A fisherman saw the shark and returned to the beach and gave the alarm. The Mona Vale boat put out, but had only gone 500 yards when the shark attacked. The shark charged and hit the boat's stern. The impact almost knocked John Winchapel, 20, overboard. He was saved by Noel Mason, 17. who grabbed him about the waist. Frank Spencer, 24, of Mosman, jabbed his oar into the shark's gill; Blood spread for several feet over the water. While two of the youths dazed the shark by hitting it about the head with their oars, the others ran a line around its tail. The shark was then towed back to the beach.
Weighed 593lb.
They scrawled filthy slogans on the walls and scattered paint over equipment, furniture, blankets, and walls.
The blankets belonged to club members who leave their homes in Sydney suburbs and stay at the clubhouse during summer week-ends.
The club captain, Mr. J. Andrews, said last night that the club receives no money from outside.
"The members made a tremendous effort to raise money for anew boat early this year, and it seems unfair they should be called upon to meet the repairs," he said.
Mr. Patrick Bourke, Mona Vale.
The death occurred in St. Ronan's Private Hospital Manly, on November 20th, after a lingering illness lasting sixteen weeks, of Mr. Patrick Bourke, of Mona Vale, through neuritis supervening upon an attack of influenza. Mr. Bourke, who was a native of Innes, Co. Clare, Ireland, and 65 years old,
landed in Melbourne in the year 1863 at the age of 19. He afterwards went to Albury and Wagga, and at the latter place got marrried, and followed farming pursuits. Eventually he went to Nevertire, where, with his eldest son, John, he took up the well known property, 'Summerfield,' spending fifteen years there, after which, his health breaking down, his medical adviser ordered him to the seaside. Mr. Patrick Bourke disposed of the property, 'Summerfield,' to his eldest son, John, and
then settled at Mona Vale and went in for fruit growing, besides owning a butcher's shop at Narrabeen.
After disposing of these two properties to his eldest son, John, he contemplated settling in Woy Woy, but illness overtook him, and he died fortified by the last rites of the Church, leaving a widow, three sons, and two grandchildren to mourn their loss. The remains were interred in the Manly cemetery, on November 21st, the Rev. E. Brauer, assisted by the Rev. R. McElligott, officiating at the graveside. — R.I. P. Mr. Patrick Bourke, Mona Vale. (
1912, December 5
). Freeman's Journal (Sydney, NSW : 1850 - 1932), p. 25. Retrieved from
http://nla.gov.au/nla.news-article108035169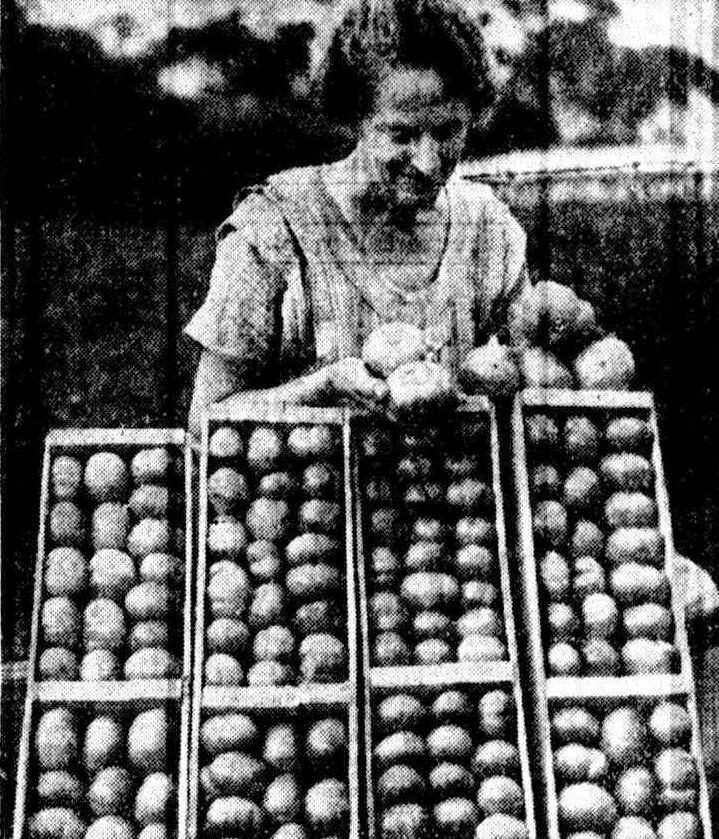 Average samples of fine quality glass-house tomatoes, grown by J. B. Hastings and Son. Mona Vale. They were grown in unheated houses. THE PRODUCT OF MONA VALE (
1936, December 30
).
The Sun
(Sydney, NSW : 1910 - 1954), p. 13 (COUNTRY EDITION). Retrieved from
http://nla.gov.au/nla.news-article230907662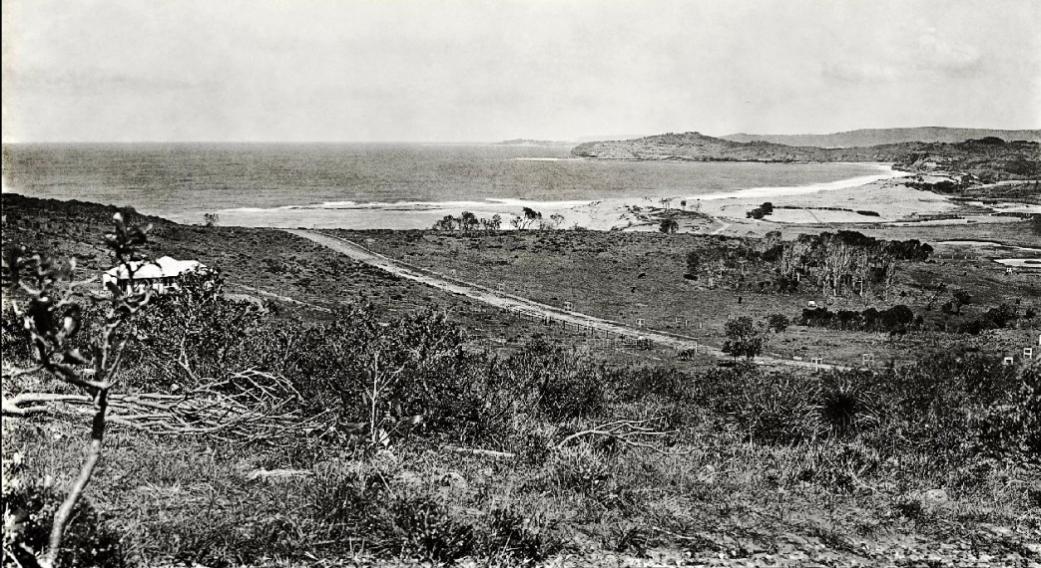 Mona Vale Beach, Mona Vale, New South Wales, Australia, c1913
This is described by the photographer as "Coast Scene from Newport Looking South", but it is, in fact, a photograph of Mona Vale Beach. Scanned from an original photographic album of views, mostly around the greater Sydney area, photographed and assembled by Arthur Ernest Hezlet (c1861 - 1929) of Burwood, New South Wales.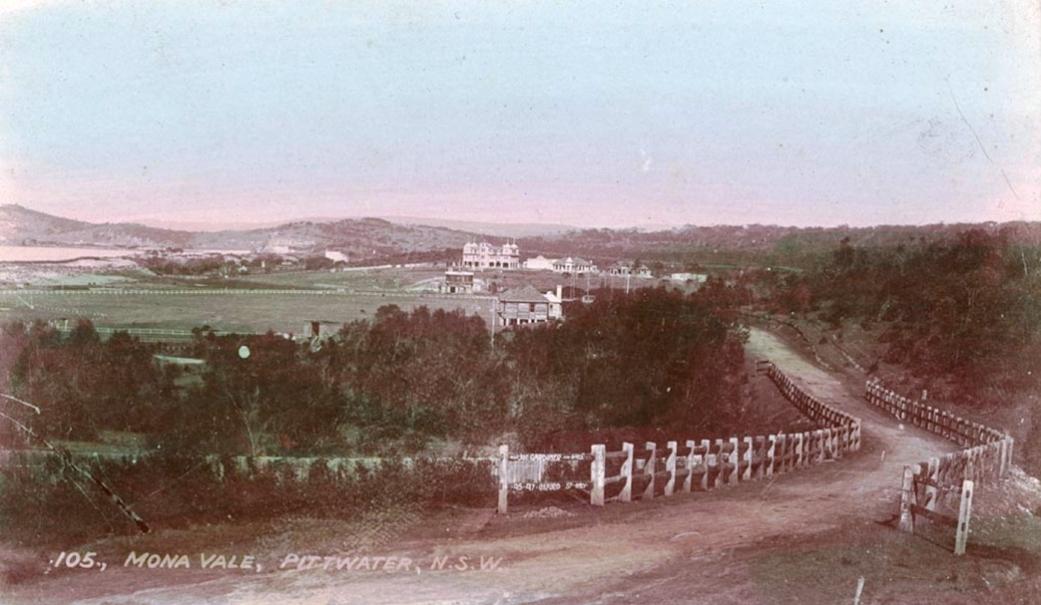 Mona Vale, Pittwater, N.S.W - ca. 1900-1927, Sydney & Ashfield : Broadhurst Post Card Publishers, Image No.: a106170h courtesy State Library of NSW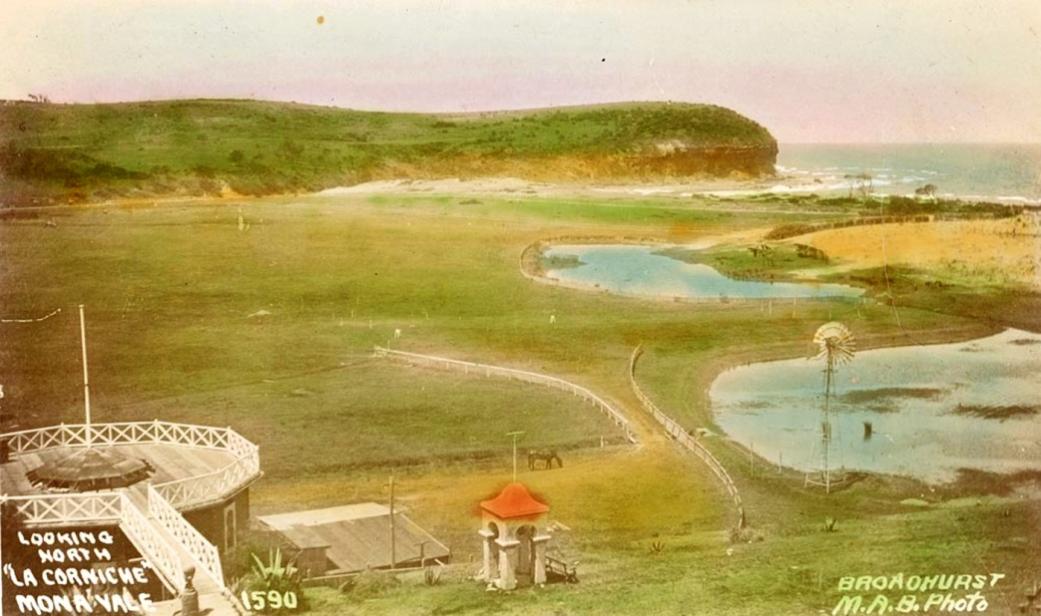 "Looking North, La Coniche Mona Vale', Pittwater, N.S.W - ca. 1900-1927, Sydney & Ashfield : Broadhurst Post Card Publishers, Image No.: a105575h courtesy State Library of NSW