September 9 - 15, 2012: Issue 75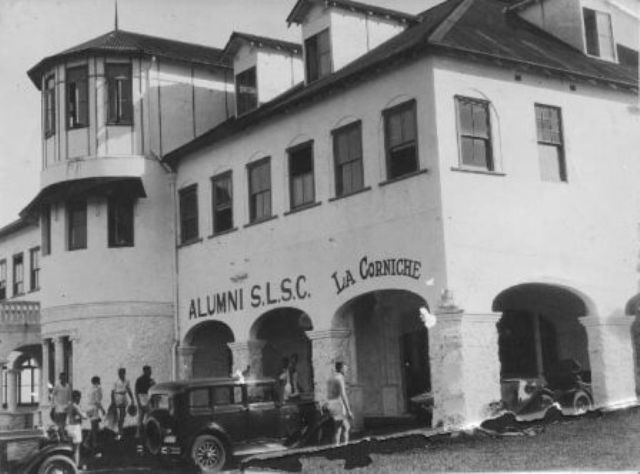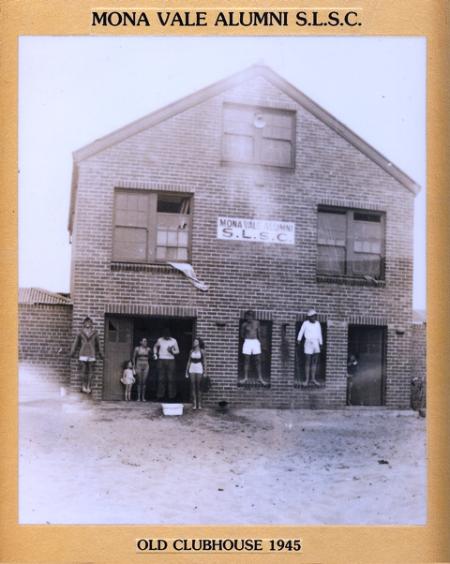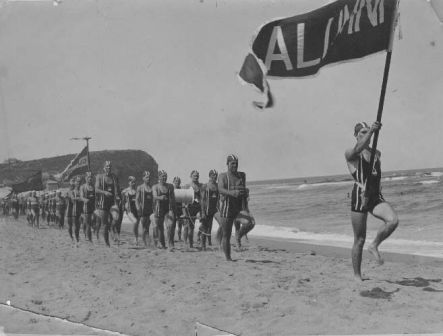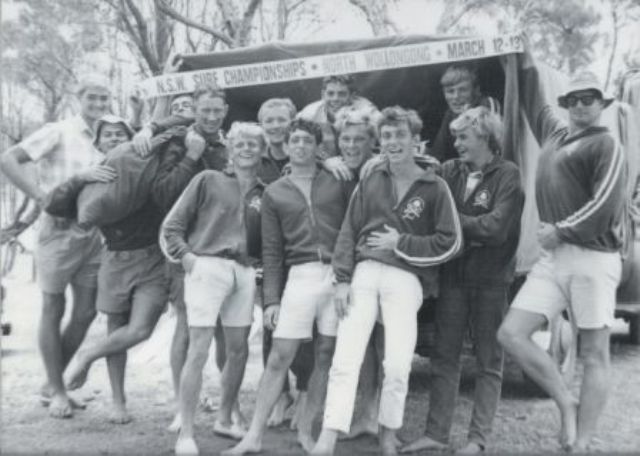 Above: 1966 Touring Team.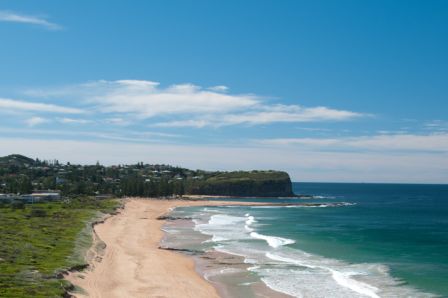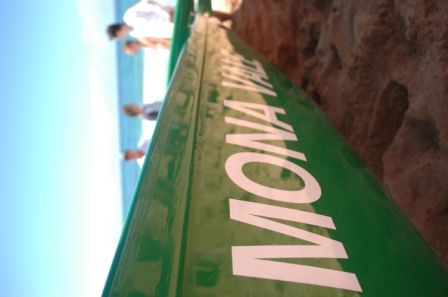 Copyright Mona Vale Surf Life Saving Club, 2012. All Rights Reserved.
Mona Vale SLSC: The first 90 Years…
By Skye Rose, MVSLSC
The first attempt to form a Surf Club at Mona Vale was in the 1913-14 season, but due to the intervention of World War I, with some attempts afterwards, the Club was not formed until the 1922-23 season, under the name "Mona Vale Surf Bathers' Life Saving Club". The "Bathers" was later dropped from the name.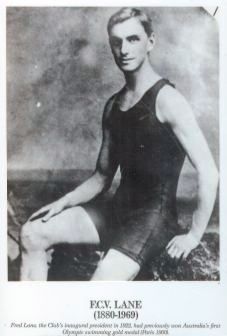 When the Club was formed in September, 1922, Mona Vale was a smallish outpost of Sydney, with the hills mostly covered with farms and the occasional holiday house. The members in the earliest years were mostly locals, and the first Club president was Australia's first Olympic Gold Medalist in the pool, Freddie Lane. The first Club house was built next to Darley Street, a wooden structure consisting of a large room and two smaller rooms. Unfortunately our ownership of the land was lost through being resumed by the State Government.
During 1930-31 the Club was virtually restarted from scratch by old G.P.S private school boys and thus the Club's name was changed to "The Mona Vale Alumni Surf Life Saving Club", with most of the Club members residing on the lower North Shore, commuting each weekend for patrols and social functions.
The second Club House was constructed by Warringah Shire Council in 1934 and was a two story brick structure located about 70m southeast of the present building, with a number of subsequent renovations over the years, but was well and truly past its prime when it was replaced by our current building which opened in 1969.
During World War II, the Club was carried on by members until Australia was under threat and barbed wire entanglements were placed on the beach by Defence Authorities with many members recruited for armed service. In 1942, the armed forces took command of our Club House and remained there for the duration of the war.
Our first Life Members were endorsed in 1945-46 – R.A. Dickson and G.R. Wray. The Alumni was dropped from the Club name prior to 1949-50.
The 1970s patrols consisted of mandatory surf reel, line and belt - the normal rescue equipment, and a three sided patrol area. A lot more rescues were carried out for a number of reasons, including poor education and the absence of leg ropes. In 1973-74, the Club received its first IRB courtesy of the Lion's Club, but it was nothing in comparison to the ones of today. The Club celebrated significant success in IRB competition in the 1990s, becoming Branch, State and National Champions.
In 1977-78, our first Marathon Ocean Swim from Warriewood was held with 20 swimmers and years later it continues as one of our biggest fund raisers, named after founder and life member Don "Doc" Jenkin. It was one of the first swims held in Australia, and has been replicated by many other clubs to assist with their own fund raising events. MVSLSC is also now holding the "Cold Water Classic" winter solstice swim as a popular additional fund raiser.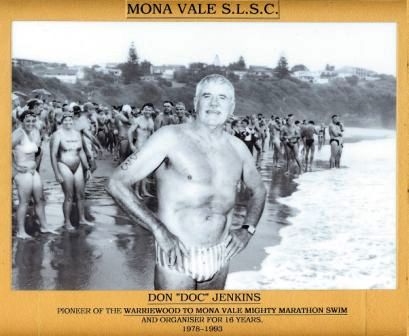 In 1979-80, women were admitted into the Club (which was a hotly debated topic!), and like other Clubs, MVSLSC initially struggled to adopt the cultural change, but soon learned of the benefit of greater patrol strengths and family direction.
Another important milestone was the establishing of the 'Nippers' section, first formed in 1965 to 1972. It was re-established 1977-78 with the Nipper's Clubroom completed 1982.
In 2011/12, MVSLSC celebrated 90 years of protecting and educating our community.
MVSLSC Today…
One of the busier beaches in the Pittwater Council area, MVSLSC also has one of the most challenging beach environments to patrol. How things have changed for the better- in 1981, there were only 30 patrol members. Now, there are over 1,000 members, including 150 active patrolling lifesavers and 400 Nippers. Over a dozen members patrolled for over 50 hours in the 2011-12 season, with two lifesavers who achieved 100+ hours. 65 advanced life saving awards were gained.
Since our beginnings, we– as has the movement in general – have become a much greater professional operation. This is only possible with the significant support of our key sponsors – with Greater Building Society investing in over $75,000 towards lifesaving in recent years as our major sponsor.
We offer quality training to assist new members to become lifesavers, and also to attain further qualifications. Nothing prides us more than to see someone become a fully accredited lifesaver when they initially didn't think they could do it. But Mona Vale Surf Life Saving Club has something for everyone regardless of their age, gender or swimming strength. There is a role for everyone –all sorts of skills are needed to run a Surf Life Saving Club, not just lifesavers!
Our Nippers program is credited with being fun and educational and teaches our Under 6's to Under 14 year olds confidence on the beach and in the surf environs. Many of the Nippers often go on to become fully qualified Life Savers.
Whilst often being recognized as a family Club, MVSLSC is also very competitive at Surf Life Saving Carnivals including being the current two time winners of the Australian Surf Life Saving Championships Open Men's Boat Race. Significant training programs under the guidance of qualified and experienced coaches are available to members who are interested, and enable our competitors to achieve their personal goals across a range of disciplines on the beach and in the water, from Nippers to Masters.
We also have great casual training, recreational and social activities and events – we invite you to get involved – please see www.monavaleslsc.org.au for more information.