Inbox and Environment News: Issue 431
December 1 - 7, 2019: Issue 431
Fauna Crossings Promised On Northern Beaches Hospital's Road Upgrade Still Missing
From a resident this week:
I was astounded that a $500m spend by govt could not include a fauna overpass/underpass at a cost of $20m (?) to connect the two parts of a major wildlife corridor.

I'm talking about the Warringah Road upgrade at Frenchs Forest.

I heard last night from people at meeting that the original plans included a wildlife overpass but this was dropped (to save $ ?).

The Wakehurst mitigation at locations close to hospital has been done but Warringah road has nothing. Meaning the animals are stuck. No safe path.across this multi-line highway. And no safe passage further down Wakehurst parkway in either direction.

So I asked:

"if they had no intention to put in mitigation why did they not add a wildlife hospital to the new hospital project for all the casualties? "

Stunned silence was the answer.

RIP Wildlife.
________________________________________________
Northern Beaches Hospital Upgrade - October 2018 Update
Retrieved from October 2018 -RMS Doc: https://www.rms.nsw.gov.au/projects/01documents/northern-beaches-hospital/nbh-community-update-2018-10.pdf
Fauna management on the Northern Beaches Hospital road upgrade
Before construction began, environmental management and biodiversity offset plans were established to minimise the impact of the road infrastructure on the local environmental.
Fauna crossings and fences
Box culverts are being built under Wakehurst Parkway and Aquatic Drive providing passage beneath the road for small and large animals.
Rope bridges will be installed over Wakehurst Parkway and Aquatic Drive for small to medium sized animals that like to climb.
New fences will also connect with existing boundary fences to keep animals off the road.
More information about environmental management is available on the project website.
Map showing where the fauna crossings and fences are located: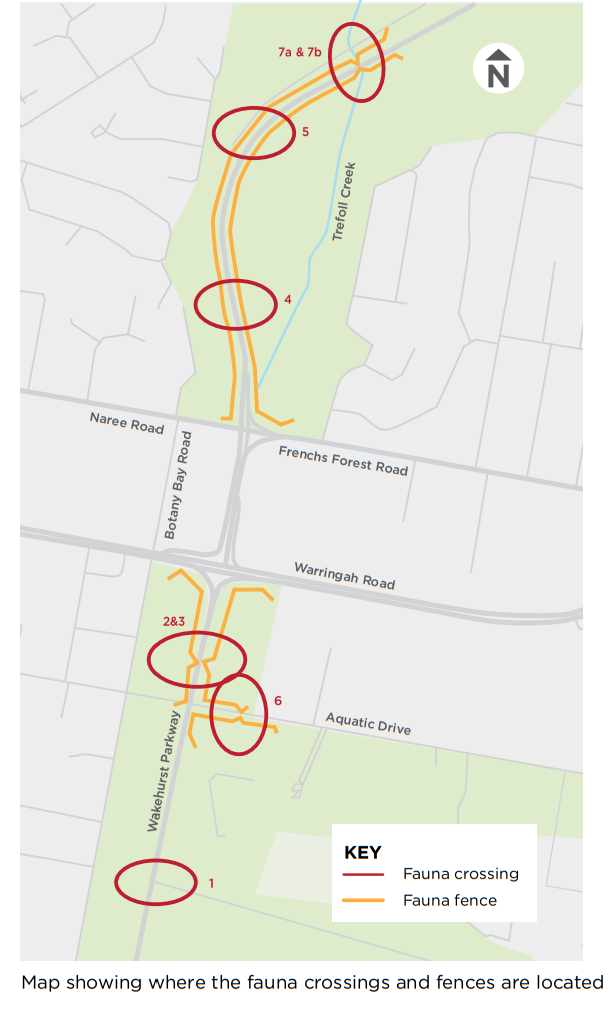 Dust Storm Reaches Narrabeen Lagoon - Again
Tuesday November 26th, 2019 - photos by Selena Griffith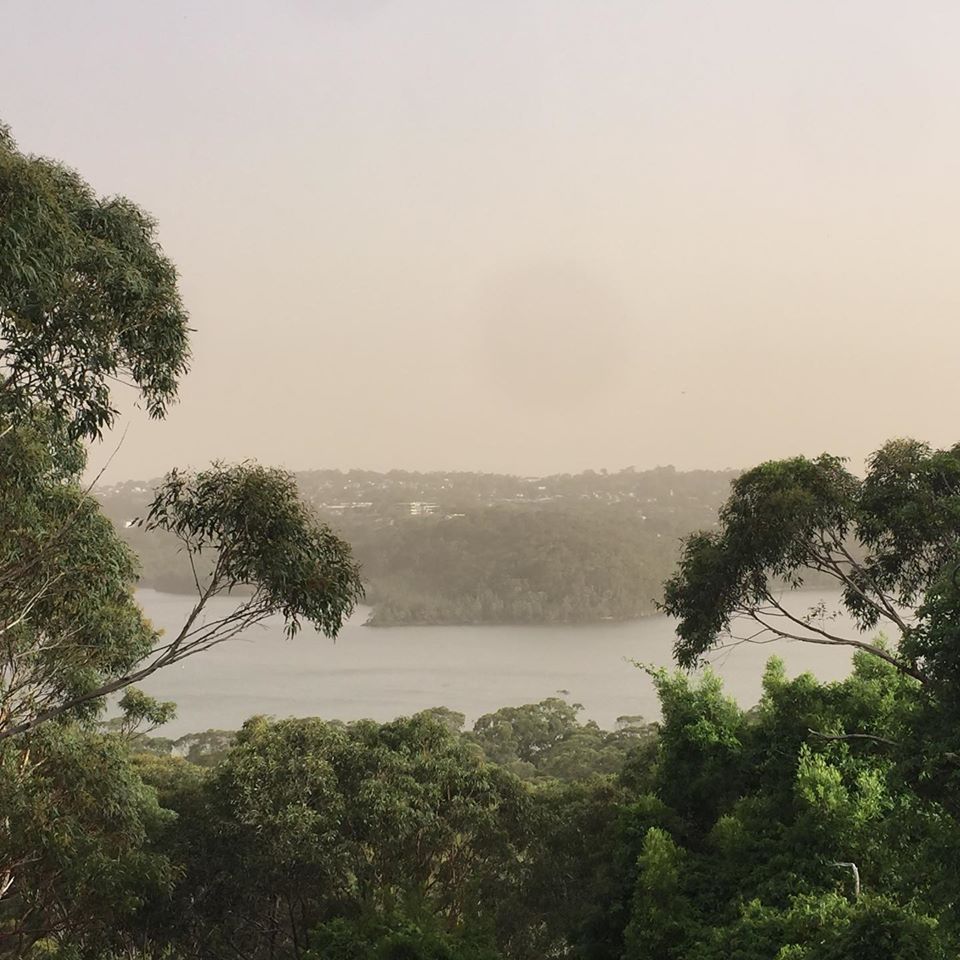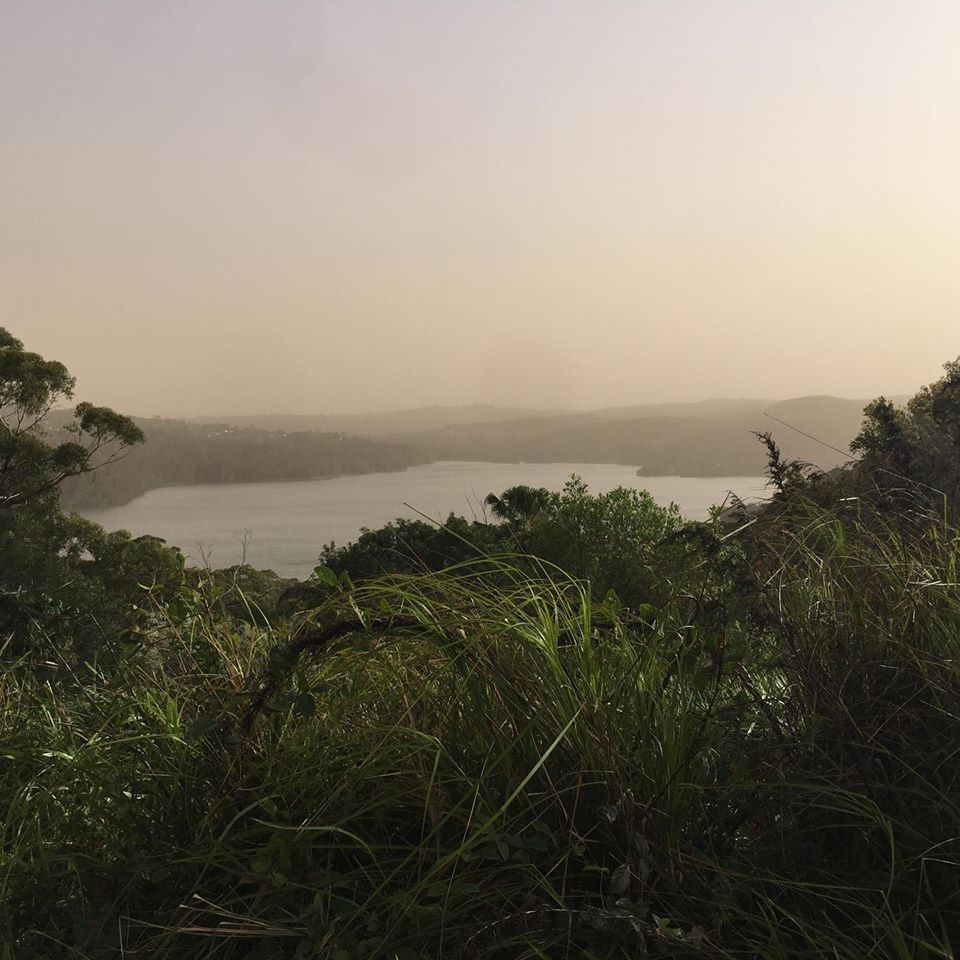 Dust storm frequency and impact over Eastern Australia determined by state of Pacific climate system
Milton S.Speer. Climate Change Research Centre, Faculty of Science, The University of New South Wales. 2013. https://doi.org/10.1016/j.wace.2013.10.004
Abstract
Dust storms resulting from synoptic-scale mid-latitude frontal systems affect inland, eastern Australia, predominantly through spring and summer but extend to the east coast only rarely when strong, frontal westerly winds crossing the continent are sustained over the coast. Here it is shown that extreme westerly wind dust events are anomalous to the more pervasive southerly winds that have shaped the sand dunes over inland eastern Australia. It is also shown that while antecedent dry conditions are very important, higher SON and DJF dust storm frequencies from 1957 to the mid-1970s occurred due to both anomalously strong, southerly winds existing on the western side of a cyclonic anomaly adjacent to the east Australian coast, which resulted from the state of the Pacific climate system, and an anticyclonic anomaly at the top of the Great Australian Bight. A change in BoM observing practice, after 1973, is unlikely to be the major cause of changes in total dust frequency from the mid-1970s. Rather, extreme rainfall years are more likely to have been a major contributing factor to the large decreases in dust occurrence from 1973 to 1976, in addition to the other La Niña periods of 2000/01 to 2010/11. Synoptic-scale frontal systems in the westerlies that result in the transport of dust remained low in frequency throughout the whole period from 1957 to 2011. However, those dust storms in the westerlies that do reach the east coast, although infrequent, tend to occur during El Niño-dominated years. On the other hand, they occur during both negative and positive phases of the southern annular mode (SAM). This ambiguity with the SAM phase is consistent with the fact that the mid-latitude westerlies and associated frontal systems are usually at their most equatorward position in Australian longitudes in late winter/spring regardless of the SAM phase. This suggests little change is likely in the frequency of westerly induced dust storms in late winter/spring over central/eastern Australia even though the seasonal westerly winds are expected to contract further poleward under increased global warming. However, a complicating factor is that the increasing likelihood of longer dry spells under climate change would imply reduced vegetation for longer periods over the dust-prone source region of Lake Eyre basin, which could worsen the impact of dust storm events. Furthermore, longer dry spells throughout the year would increase the risk of more frequent westerly dust storm events in other seasons when strong, westerly frontal systems can also occur.
The first spatial study of dust storm occurrence over Australia was by Middleton (1984), who found the highest frequency of dust storms occur in the centre of Australia, where there was an average of 10.8 at Alice Springs and a maximum of 65 events per year.

_____________________________________________________
ABC - November 22, 2019 (The 'double whammy' of weather conditions leading to more dust storms - By Yara Murray-Atfield and Christopher Testa):
In Central Gippsland in Victoria's east, farmers have told the ABC relentless dust storms were worsening their situation by damaging drought-affected paddocks, contaminating feed and water and distressing animals.
And Mildura resident Sara White has told the ABC while the city is used to dust storms, it feels different now: "If you talk to any of the locals, everyone is saying the same thing " they've never known the frequency of dust that we're getting at the moment."
Mr How says lots of vegetation is drying out, which means there are more dusty and dry conditions in central parts of Australia "and even parts of Australia where we wouldn't normally see these kinds of conditions".
He says the dry conditions mean there are a lot more "source regions" where dust storms can form, meaning there's a "much larger pool of dust available".
It's not being helped by other weather patterns
Dust storms tend to peak in Spring, because of cold fronts moving across dry parts of the country's centre.
Mr How says we're currently experiencing a "double whammy" because of a weather pattern known as the Southern Annular Mode.
At the moment, we're in what's called a Negative Southern Annular Mode, which means we're seeing cold fronts further north, causing stronger winds to blow over the interior of the country where dust is more easily picked up.
____________________________________________________
DustWatch Report
February 2019
Dust activity
February 2019 was the dustiest February in our records dating back to 2005 (Figure 1). Many severe thunderstorms caused local dust throughout the month. A great video of one such event is at Community DustWatch.
A massive statewide dust storm added to the hours of dust on 12 and 13 February 2019, causing air quality alerts in the east of the State. This event was widely covered by the media (e.g. Dust shrouds Sydney as air quality readings in NSW reach 'hazardous' levels) and social media posts.
The two low-pressure troughs caused two distinctive dust plumes, clearly visible on the satellite image the following day (Figure 4). It is very interesting to note that some of the dust was lifted above the cloud layer off the east coast of Australia. This dust continued all the way to New Zealand.
The dust plume stretched nearly 2000 kilometres (Figure 4). The Bureau of Meteorology estimated the amount of soil loss of the Australian coast at around one million tonnes for that event.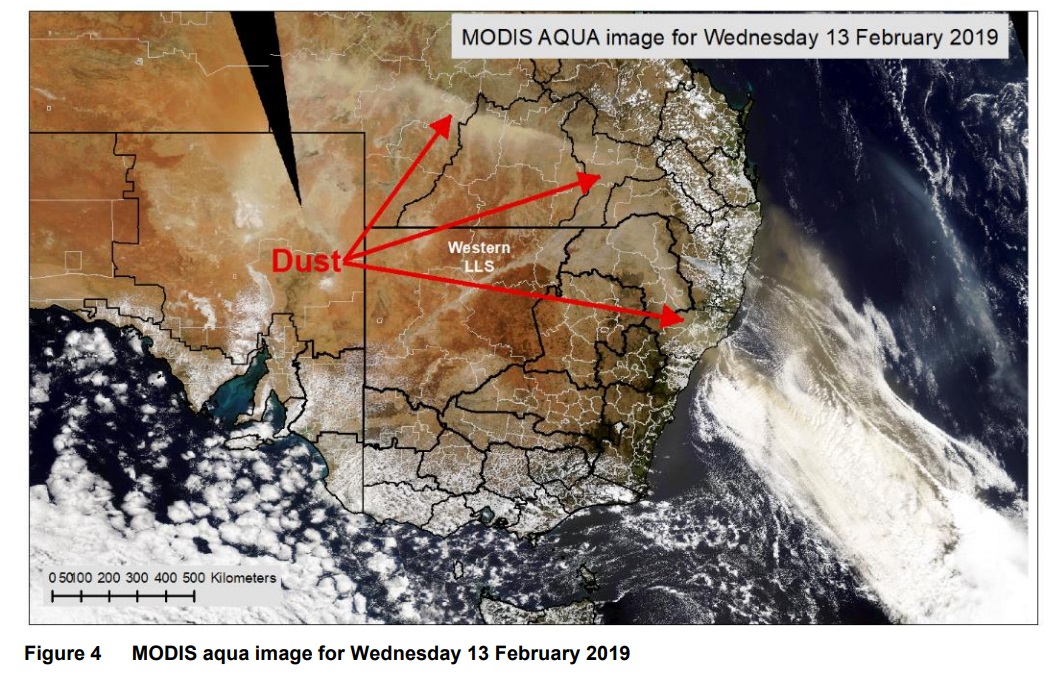 NSW OEH DustWatch Reports 2019:
DustWatch report October 2019
Published 14 Nov 2019: Highest October record of dust activity since records began in 2005.
DustWatch report September 2019
Published 28 Oct 2019: Large increase in dust; some sites logged over 100 hours.
DustWatch report August 2019
Published 26 Sep 2019: Massive dust storm in the south west.
DustWatch report July 2019
Published 6 Sep 2019: Dust activity was less than expected due to increasing cover in the west.
DustWatch report June 2019
Published 29 Jul 2019: Dust activity lower than May 2019.
DustWatch report May 2019
Published 3 Jul 2019: Dust activity further reduced from April following good rainfall in April.
DustWatch report April 2019
Published 24 May 2019: Dust activity reduced from March 2019.
Dust activity
As the groundcover improved in April 2019, the average hours of dust across the network decreased (Figure 1) to only five hours in April for two reasons:
1. Very welcome rainfall increased the autumn groundcover values (Table 1 and Figure 4).
2. 30% fewer hours of strong wind than 10-year average, half of last year.
Clusters of the southern stations around Wagga Wagga in the south east and Buronga in the south west recorded much higher values than the rest of the network
DustWatch report March 2019
Published 29 Apr 2019: Dustiest March in DustWatch records (since 2005).
March 2019 was the dustiest March since DustWatch records began in 2005 (Figure 1). This dust is caused by the very low groundcover across much of New South Wales coupled with stronger than average wind conditions. In fact, the groundcover values are the lowest values for the month of March since MODIS records commenced in 2001 (Figure 5) in many natural resource management (NRM) regions. Dust storms occurred evenly throughout the month and across most sites.
The area with less than 50% groundcover (red and yellow colours in Figure 3) has remained almost unchanged over the last three months (Figure 4 and Table 1). Most of the area west of a line from Moree to Wagga Wagga remains below the cover threshold figure of 50%. Large areas west of the Darling river are below 20% groundcover and therefore a substantial and ongoing source of dust in the western parts of New South Wales.
The area above 50% cover has slightly increased for all NRM regions covered by this report (Figures 4 and 5). The increase of groundcover during winter in western New South Wales in 2017 and 2018 (about 20% – red circles in Figure 5) was much smaller than the average winter increase (about 40%). This double season failure of growth led to a drastic decline in overall groundcover since July 2017. Groundcover in summer 2019 could be even lower if the current winter recovery is similar.
Dust storms in March occurred entirely under cloud and are not visible on any satellite image. This highlights the need for on-ground monitoring as satellite images do not always detect raised dust.
Emergency Temporary Air Quality Monitors Installed On NSW North Coast
November 23, 2019: NSW OEH
Residents of Taree, Coffs Harbour, Grafton and Lismore – Ballina will have access to hourly air quality updates following the installation of temporary air quality incident monitors in response to the ongoing bushfires burning in their areas.
NSW Department of Planning, Industry and Environment Director of Climate and Atmospheric Matthew Riley said that smoke from bushfires across NSW is significantly contributing to poor air quality in areas across New South Wales, and these additional monitors will provide up-to-date real time info for the people on the North Coast.
"These areas normally have some of the best air quality in the world," Mr Riley said.
"Unfortunately, the severe bushfires in these regions and the unprecedented fire season we are dealing with has resulted in ongoing air quality issues from the smoke and dust.
"These temporary monitors will ensure people and health services in those areas can get the information they need to make important decisions on providing health care advice for the community or for individuals implementing their own health plans.
"The NSW Government operates the most comprehensive accredited air quality monitoring network in Australia, now with approximately 90 stations across the state, and we have been working to broaden the network into more regional areas in consultation with local councils.
"The expanded Rural Air Quality Monitoring network together with the ongoing incident monitoring in Port Macquarie and the new station in Armidale have provided important information on the air quality impacts of these bushfires.
"NSW Government scientists will now be able to use the information gathered by these emergency monitors to build a more complete assessment of air quality across NSW during this emergency.
NSW Government scientists are also working with the NSW Rural Fire Service to understand wildfire conditions and the likelihood of smoke persisting, and the Bureau of Meteorology who give a broader outlook on winds and weather conditions that exacerbate air quality in New South Wales.
Member for Northern Tablelands Adam Marshall said that he was pleased this information is available for communities living in the north of the State.
"Information provided by the incident monitoring stations mean people and their health care providers can better understand when to take steps that minimise the impacts of smoke from these unprecedented fires," Mr Marshall said.
"The NSW Government's air quality monitoring network ensures that the community of NSW has accurate and up-to-date information about air quality that government agencies and others can use to provide high-quality, reliable information for the public on health, land management and regulation.
Information about air quality in NSW, including subscription to email and SMS alerts is available at Air program and health advice in relation to air quality is available at NSW Health.
Kentlyn Koala Rescue
November 25th, 2019: A Sydney Wildlife koala rescuer today saved this koala in Kentlyn, near Campbelltown (western Sydney). This beautiful girl found herself in a jacaranda tree in a yard next to a yard with a dog. She was rescued and released into the Bushlands nearby for her safety.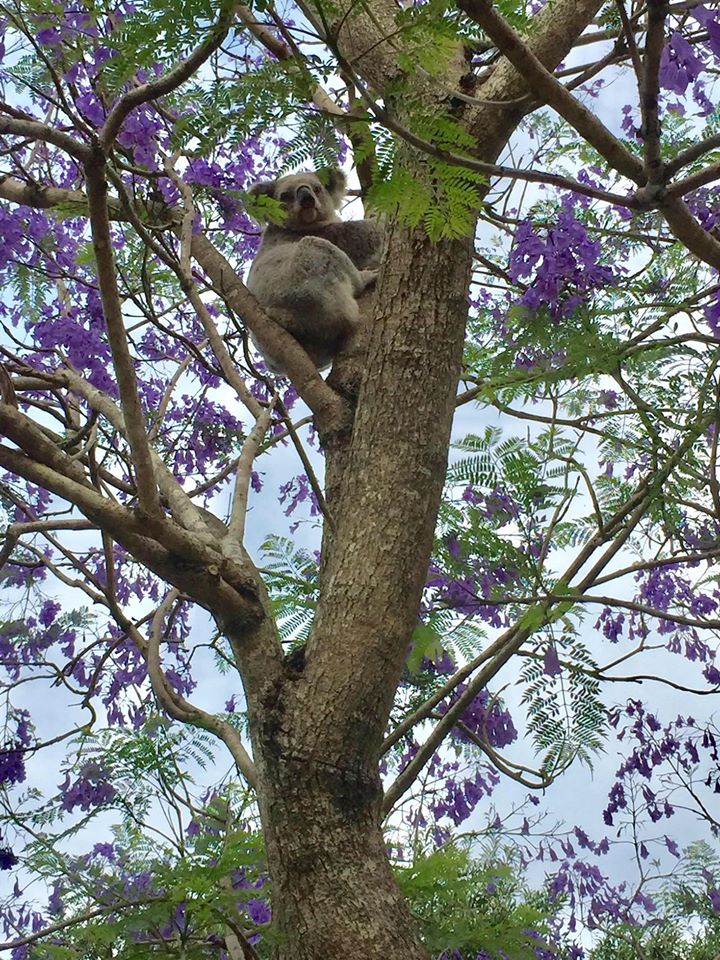 Photo courtesy Help Save the Wildlife and Bushlands in Campbelltown
Have Your Say On Belmont Desalination Plant
Date:21.11.2019
Type:Departmental Media Release
Author:NSW Department of Planning and Environment
The Department of Planning, Industry and Environment is asking for community feedback on an application by Hunter Water for a drought response desalination plant at Belmont.
Executive Director, Infrastructure Assessments, David Gainsford, said community input is a vital part of the planning process and encouraged everyone to have their say on the draft proposal.
"Hunter Water has lodged a State Significant Infrastructure application for a desalination plant at Belmont which could be used to supplement the Lower Hunter's water supplies during times of extreme drought," Mr Gainsford said.
"The desalination plant, which is considered State Significant Infrastructure, would be able to make 15 million litres of fresh water each day from seawater. This would cater for over 10 per cent of the Lower Hunter's water needs during periods when Level 3 water restrictions are in place."
Mr Gainsford said if required, the drought response desalination plant would be built next to the Belmont Wastewater Treatment Plant off Ocean Park Road at Belmont.
It is one a range of a drought response measures set out in the Lower Hunter Water Plan. These measures include reducing demand and increasing supply.
"The proposal before the Department is for a $87 million desalination plant. It includes construction of seawater intake wells, process units, and upgrades to power and water connections," he said.
"Hunter Water advises it has further plans for associated pipeline infrastructure that could bring its overall investment to about $100 million.
"The reverse osmosis plant would pump in seawater which would be filtered to remove salt and impurities providing fresh water for the Lower Hunter community. Desalinated water would be tested to ensure it meets drinking water quality requirements. Remaining brine water would be pumped back into the ocean via the existing Belmont Wastewater Treatment Plant outfall."
Mr Gainsford said the proposal is on public exhibition until Thursday 19 December 2019 with community members invited to make submissions.
"We want to hear from the community about their views on this proposal to help us undertake a thorough and rigorous assessment and ensure any potential impacts to the surrounding area and local residents are considered," he said.
"The Department will consider all community submissions along with advice and feedback from government agencies including Lake Macquarie City Council."
The State Significant Infrastructure (SSI) Application, Environmental Impact Statement and accompanying documents can be viewed on the Department's website.
Residents can also view the application at Lake Macquarie City Council, Hunter Water Head Office and the Belmont Library.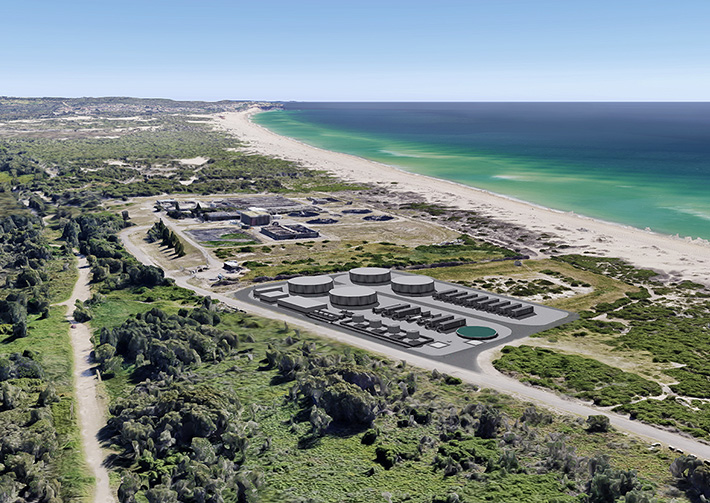 Dig And Ditch: Mining Company Wants To Leave QLD Taxpayers With $379m Clean Up Bill
A multinational mining company is trying to use a loophole in Queensland's recently introduced rehabilitation laws to leave three massive, unfilled mine pit voids on the Nogoa River floodplain and foist a $379m clean up bill onto taxpayers.
Idemitsu, which owns the Ensham thermal coal mine near Emerald in Central Queensland, is attempting to renege on its original commitment to fully re-fill and rehabilitate 11 mining pit voids, including three voids on the Nogoa River floodplain.
The company's plans have been revealed in Idemitsu's revised Residual Voids Plan which was submitted as part of the application to the Department of Environment and Science (DES) to amend its environmental authority (EA), to remove current requirements to re-fill all voids, thus saving Idemitsu $379m in rehabilitation costs.
If the company is allowed to backflip on its mine rehabilitation promises, it will expose severe weaknesses in the Qld Government's mine rehabilitation reforms which were supposed to stop unfilled pit voids from being left on floodplains due to the risks they pose to water, farming communities and the environment.
Local grazier Mick Shaw, whose property Yongala contains the mine, said Idemitsu was now "squealing poor".
"They're saying it costs too much money to clean up, but if that's the case they should never have been allowed to mine here in the first place," he said.
"Idemitsu has been having discussions with the Department of Environment and Science, but at no stage have we been involved in those discussions over how the rehabilitation is going to be conducted when they finish mining here.
"Our concern is that if un-filled pit voids are left you will get ponds of water that will become hypersaline and a risk of polluting adjoining land and downstream areas.
"On top of that, who will be responsible for the ongoing care and maintenance of the moonscaped area?"
It's not the first time the Ensham mine has been involved in controversy - in 2008 it was inundated with floodwaters from the nearby Nogoa River, which filled two of its six coal pits with more than 100,000 ML of water. The floods shut down the industry for months and the mining company was forced to pump the coal-laden water into the nearby Nogoa River in the Fitzroy catchment.
Following this disaster, in 2013, a final voids study for the mine specified that all final voids would be filled in order to avoid leaving long-term hazards on the floodplain.
In 2018, the Qld Government developed its new mine rehabilitation policy and passed new laws specifying that mines would be banned from leaving behind final voids on floodplains. This was in response to the 2008 and 2011 flood events which saw a number of coal mines inundated.
LTGA spokesperson Rick Humphries said the cost and risk of Idemitsu getting away without having to clean up its own mess should be considered as an affront to Qld taxpayers, who would be forced to foot the bill if the company's application is approved.
"The Palaszcuk Government must stand firm in the face of this challenge to their new mine rehabilitation policy. We've already seen the policy ignored once with the decision to allow the Olive Downs mine to leave open pit voids on a floodplain - it mustn't happen again," he said.
"This is a test for the Palaszczuk Government. Do its new mining rehabilitation policies have bite or are they simply a toothless tiger, ready to cave in to pressure from the mining industry as they continue to load the liabilities onto the taxpayer?
"If the government holds firm, the rehabilitation undertaken at Ensham by the company will also provide significant job opportunities for regional Queenslanders desperate to find work. $379m creates a lot of jobs directly at the site and indirectly in Central Queensland".
Previous analysis suggests that better mine rehabilitation in Qld could create more than 4,000 jobs in Central and North Queensland.
WA: First 'Rights Of Nature Bill' Introduced In Australia
Diane Evers, a Member of the Western Australian Parliament, has introduced a Bill to recognise the Rights of Nature and Future Generations. This is the first time that legislation aiming to recognise the rights of nature has been introduced in an Australian Parliament.
The Australian Earth Laws Alliance (AELA) is working with communities and organizations in Australia, to advance the Rights of Nature. AELA assisted with legal and drafting advice for the legislation and congratulates MP Evers for introducing the Bill.
The "Rights of Nature and Future Generations Bill 2019" would secure the Rights of Nature to "exist, flourish, regenerate, and evolve," and provide the people and government of Western Australia with the ability to defend and enforce these rights on behalf of Nature. The Bill recognises the rights of First Nations Peoples to speak for and defend their ancestral lands, and the Rights of Nature. The Bill also recognises the rights of present and future generations to a healthy environment, and includes a clause relating to the "precautionary principle" by stating that "lack of full scientific certainty shall not be used as a reason for denying or postponing the implementation, defence, or enforcement" of the Rights of Nature.
MP Evers explained that, "This is a necessary step in protecting the future of our planet and future generations as the current system is not working. We continue to see environmental destruction and actions that ensure continuing climate impacts."
Dr Michelle Maloney, of the Australian Earth Laws Alliance, stated, "Around the world, we are seeing an increasing number of Indigenous peoples, communities, and countries introducing Rights of Nature laws. These laws improve upon the current legal system, where nature is merely human property that can be used up until there's nothing left. Rights of Nature laws redefine what environmental protection means: putting the health of the living world at the centre of society, so that present and future generations of people and all other living beings can have a liveable, healthy and biodiverse planet to live on."
Under the Bill, the State Government would be required to take positive action to ensure that nature is able to flourish and be restored, allowing the people of Western Australia to enjoy clean air and water, a safe climate and the incredible and unique biodiversity that the state boasts.
Other jurisdictions such as New Zealand, India, Ecuador and Bolivia have moved in recent times to legally enshrine the rights of nature, while in the United States of America, Toledo city councillors drew up an emergency 'bill of rights' for Lake Erie in December 2018.
Ms Evers is The Greens (WA) spokesperson for environmental portfolios such as forestry, fisheries & marine, wetlands and water.
"Nature is a common and public asset to be enjoyed by the whole of the community, and this Bill provides a simple mechanism for communities to protect nature and themselves from irresponsible government and corporate action.
Ms Evers has stated.
"Currently, our legal system gives a voice to corporations where nature, ecosystems, native species and future generations are voiceless.
"Failing to appreciate the laws of nature by only viewing the environment as property or as part of a bureaucratic process has created serious problems such as climate change.
"Governments should not have the power to sanction significant degradation of the environment, such as species extinctions as we saw in the approvals for the Yeelirrie uranium mine, over-allocation of water for coal mining in Collie, or uncontrolled greenhouse gas emissions from the massive LNG projects in our North-West that are fuelling the climate crisis.
"Nature should be accorded the right to exist, flourish and be restored, and present and future generations of Western Australians provided a right to a healthy environment — including clean air and water."
Documents Reveal NSW Government U-Turn On Coal Mines And Greenhouse Gas Emissions
New freedom of information documents reveal the Berejiklian Government has reversed its position on the consideration of downstream greenhouse gas emissions in coal mine decisions in six months, following pressure from the NSW Minerals Council.
The documents show that during a meeting involving Planning Minister Rob Stokes and the Minerals Council in June the Government did not agree with a coal lobby proposal to remove downstream greenhouse gas emissions from decisions about mining projects by planning authorities like the Independent Planning Commission.
A Departmental briefing note defends the inclusion of downstream emissions in the consideration of mining projects, arguing that:
these emissions are a consequence of the proposed development and are therefore a relevant consideration under the EP&A Act - the weight to be given to them is a matter for the consent authority to determine."
"The consideration of scope 3 emissions in development assessment processes is well established in many other jurisdictions and has been a factor in the assessment of mining projects in NSW since the commencement of the Mining SEPP."
"To address its concerns, the NSWMC may request the Mining SEPP be amended to remove the requirement to assess downstream emissions. However, this would not prevent GHG emissions being considered and may create more uncertainty as it would still be open to a consent authority to consider such matters."
Ministerial diary disclosures indicate that Deputy Premier John Barilaro met with proponents of the United Wambo coal mine Peabody and Glencore on 29 July.
On September 18, the same day the Bylong coal mine was refused in part due to its impact on greenhouse gas emissions, the Planning Minister again met with the Minerals Council, as well as Peabody and Glencore.
Legislation to remove the requirement to consider downstream emissions in decisions about coal mines and gasfields was introduced by Planning Minister Rob Stokes on 23 October. Yesterday, 500 people protested against the Bill in solidarity with communities suffering the impacts of catastrophic bushfires.
The Bill was yesterday referred to a committee for consideration.
Lock the Gate spokesperson Georgina Woods said, "These documents show that six months ago the Government was comfortable with the long-standing law ensuring the climate change consequences of new coal mines in New South Wales are not ignored, only to completely reverse its position following sustained pressure and lobbying from the Minerals Council.
"We're dismayed that the mining lobby continues to exert this undue and malign influence on public policy in New South Wales, on matters that have profound consequences for all of us and while people across the state are suffering so terribly from the impacts of climate change.
"The mining lobby does not does not want us to address the contribution NSW coal makes to fueling deadly climate change, but that is indefensible.
"On an issue of this importance, the Government should have undertaken broad public consultation. We all have a stake in this.
"We're calling on the Government to withdraw this Bill."
On Hot Days Please Keep Your Bird Baths Topped Up Or Put Out Dishes Of Water For Local Fauna
Photo by AJG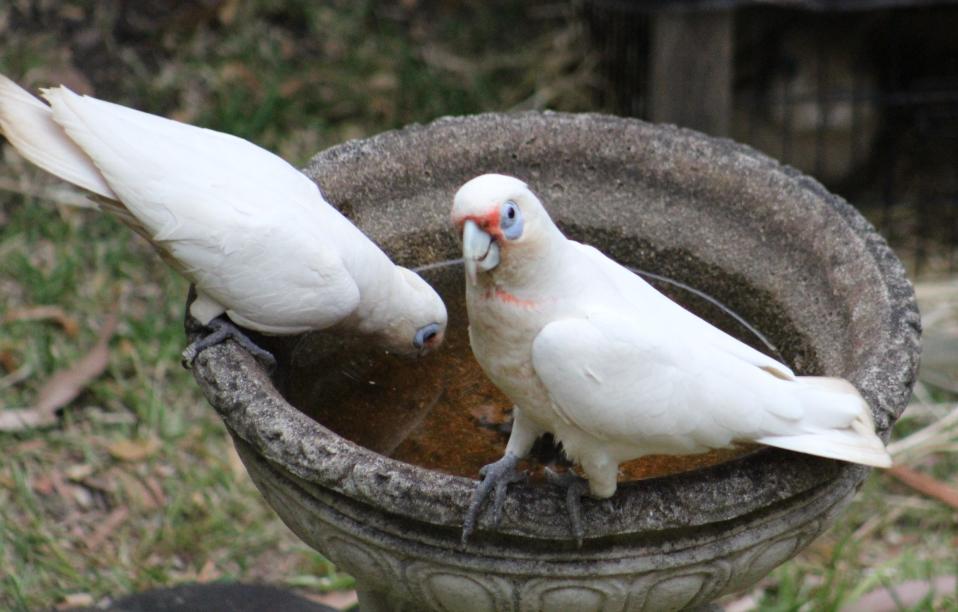 PNHA Christmas Cards Of Local Beauties
PNHA Christmas Cards with local trees, flowers, insects, birds, scenery are now ready - write your own message. $2.00 each. Contact us on pnhainfo@gmail.com to select from our big range. A few of the images available on their covers sampled here: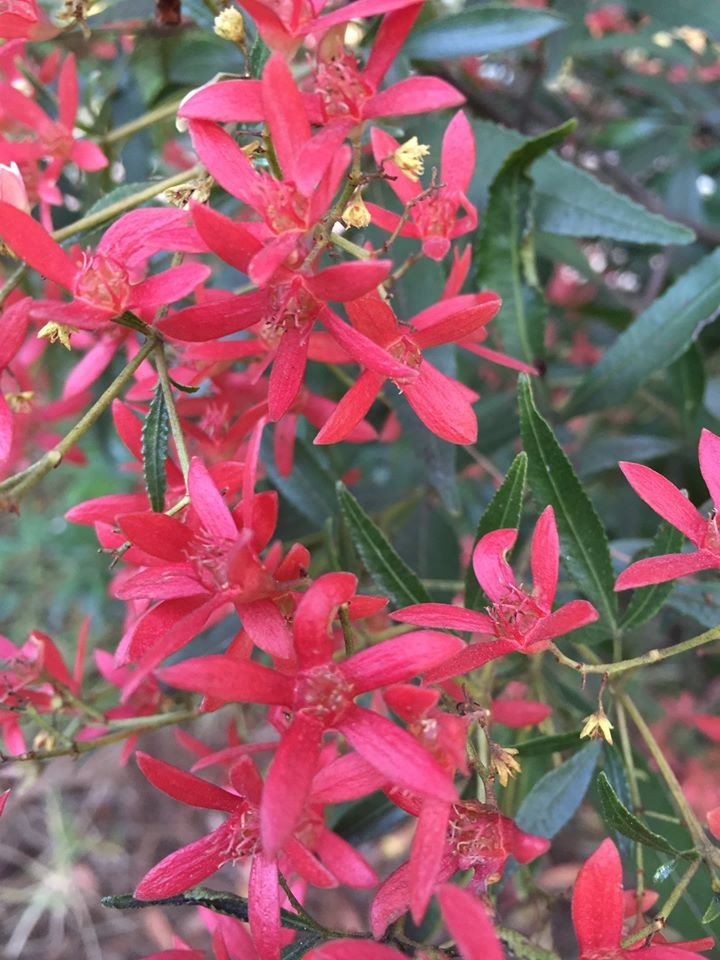 NSW Christmas Bush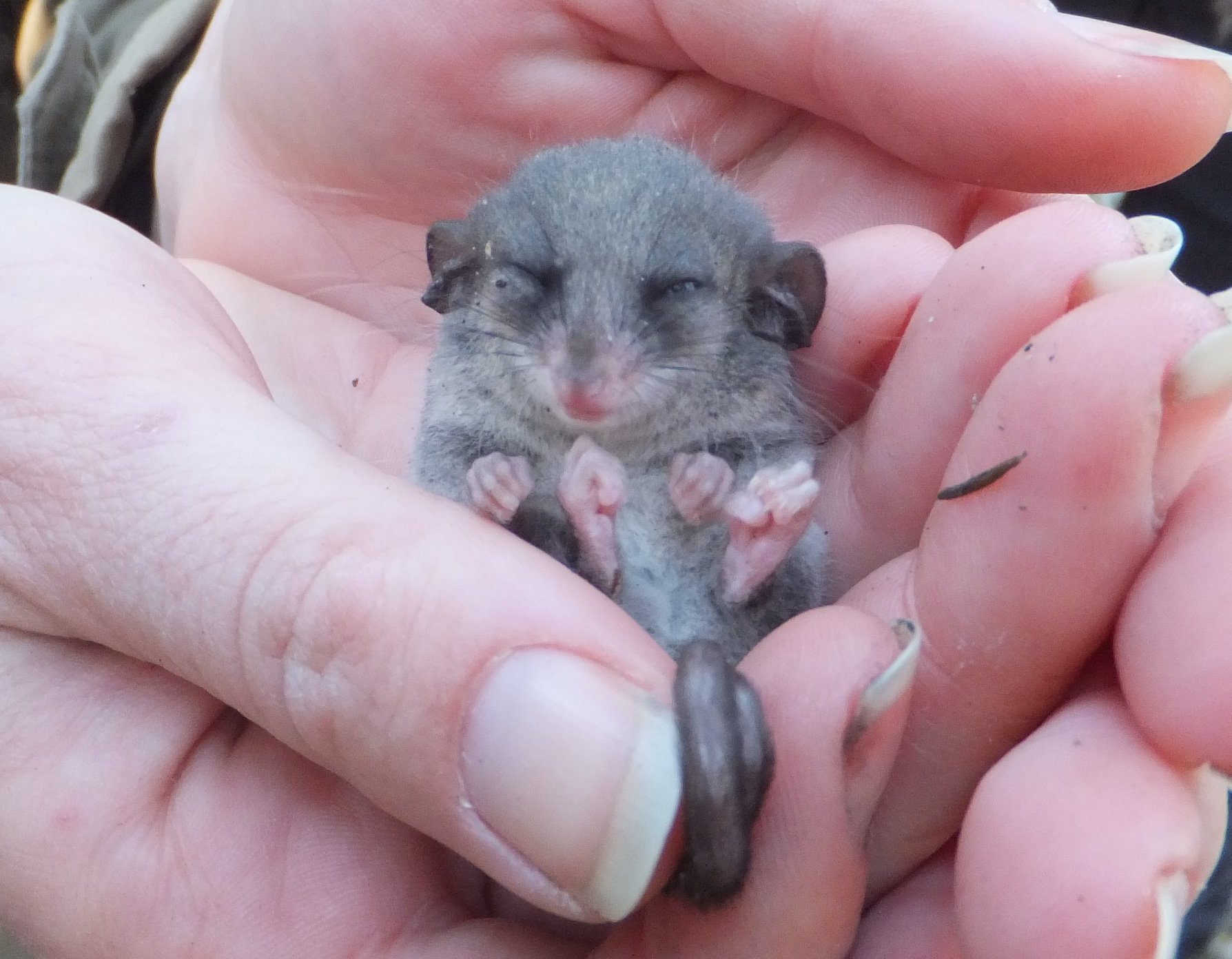 Sleepy Eastern Pygmy Possum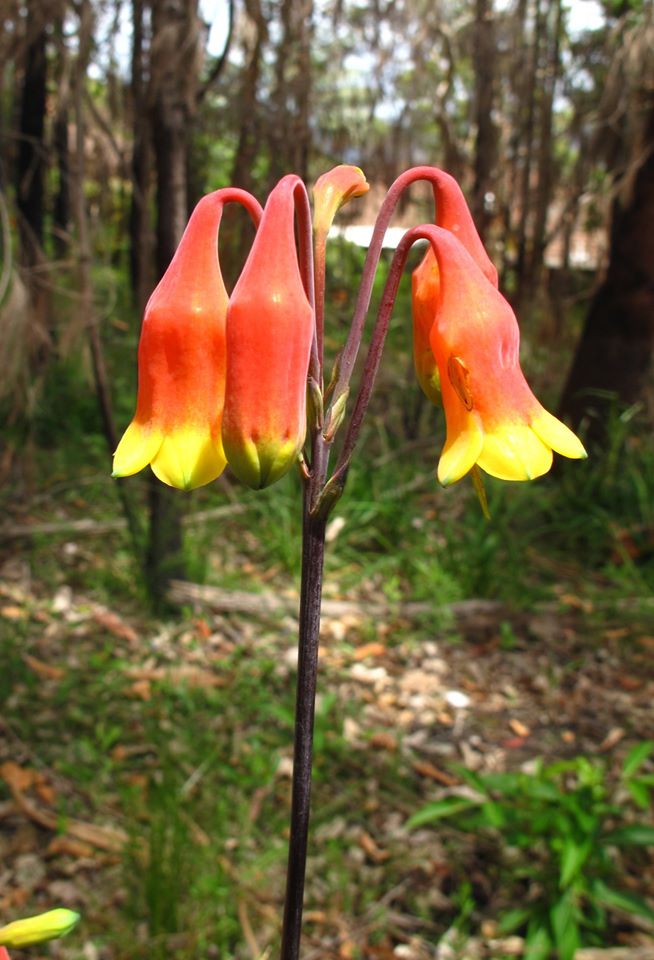 Christmas Bells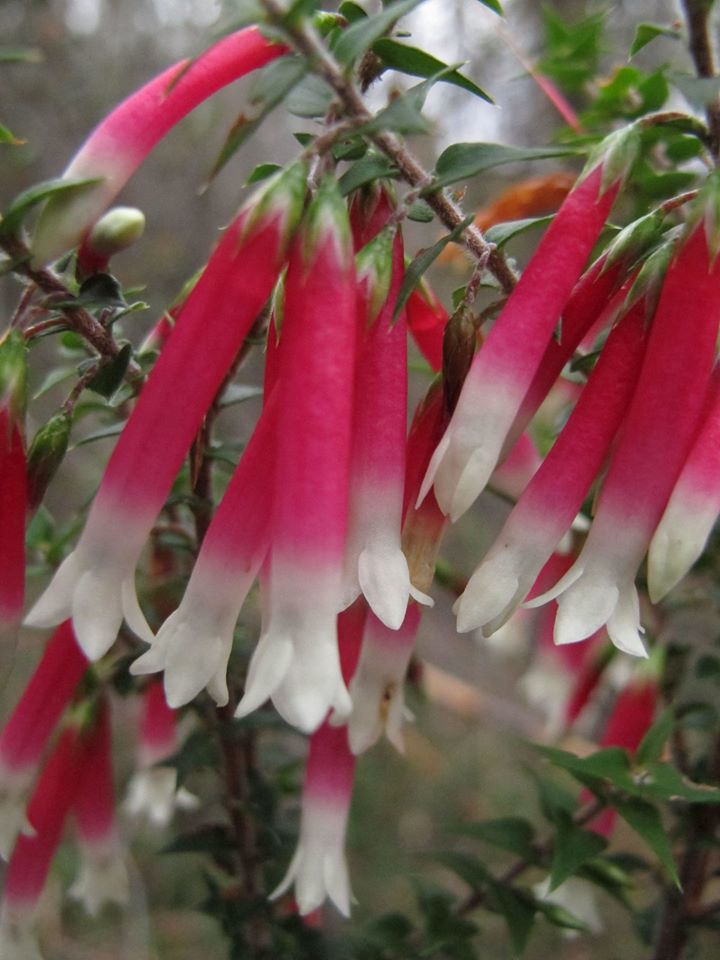 Native Fuchsia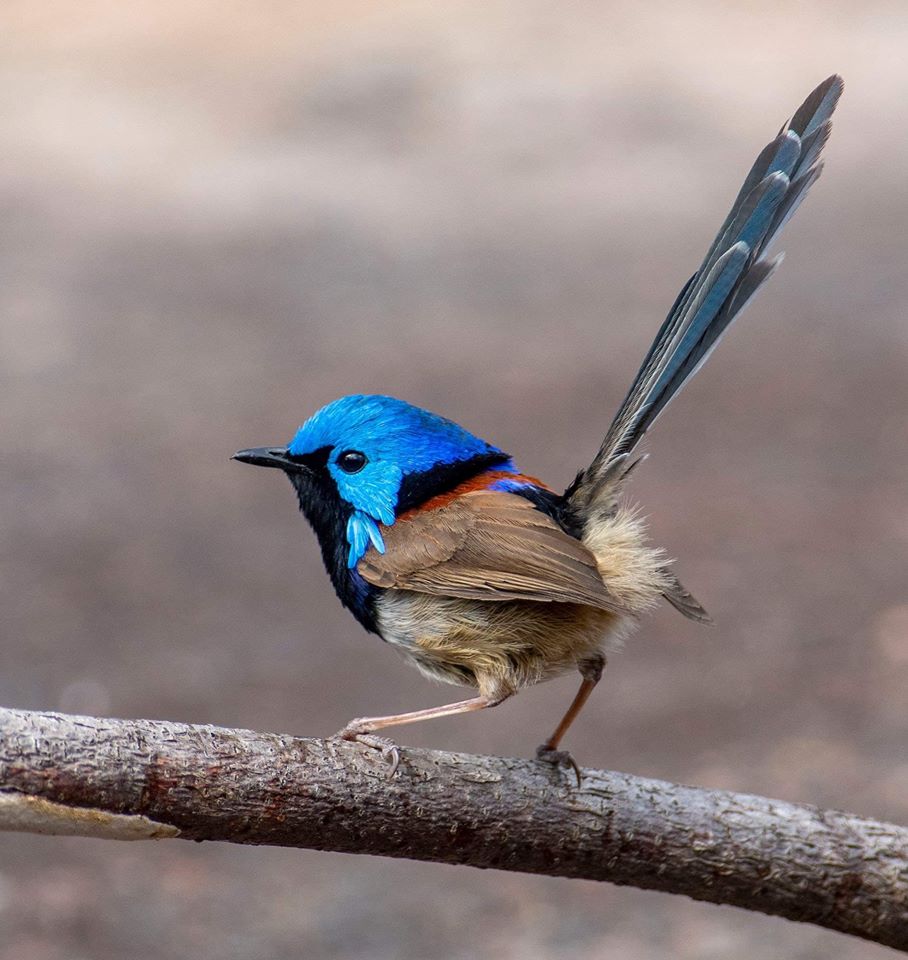 Male Variegated Wren, one of Pittwater's two Fairy Wrens. Image: Neil Fifer

Bushcare In Pittwater
For further information or to confirm the meeting details for below groups, please contact Council's Bushcare Officer on 9970 1367
BUSHCARE SCHEDULES
Where we work Which day What time
Avalon
Angophora Reserve 3rd Sunday 8:30 - 11:30am
Avalon Dunes 1st Sunday 8:30 - 11:30am
Avalon Golf Course 2nd Wednesday 3 - 5:30pm
Careel Creek 4th Saturday 8:30 - 11:30am
Toongari Reserve 3rd Saturday 9 - 12noon (8 - 11am in summer)
Bangalley Headland 2nd Sunday 9 to 12noon
Bayview
Winnererremy Bay 4th Sunday 9 to 12noon
Bilgola
North Bilgola Beach 3rd Monday 9 - 12noon
Algona Reserve 1st Saturday 9 - 12noon
Plateau Park 1st Friday 8:30 - 11:30am
Church Point
Browns Bay Reserve 1st Tuesday 9 - 12noon
McCarrs Creek Reserve Contact Bushcare Officer To be confirmed
Clareville
Old Wharf Reserve 3rd Saturday 8 - 11am
Elanora
Kundibah Reserve 4th Sunday 8:30 - 11:30am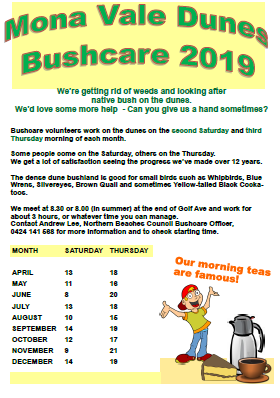 Mona Vale
Mona Vale Beach Basin 1st Saturday 8 - 11am
Mona Vale Dunes 2nd Saturday+3rd Thursday 8:30 - 11:30am
Newport
Bungan Beach 4th Sunday 9 - 12noon
Crescent Reserve 3rd Sunday 9 - 12noon
North Newport Beach 4th Saturday 8:30 - 11:30am
Porter Reserve 2nd Saturday 8 - 11am
North Narrabeen
Irrawong Reserve 2nd Saturday 2 - 5pm
Palm Beach
North Palm Beach Dunes 3rd Saturday 9 - 12noon
Scotland Island
Catherine Park 2nd Sunday 10 - 12:30pm
Elizabeth Park 1st Saturday 9 - 12noon
Pathilda Reserve 3rd Saturday 9 - 12noon
Warriewood
Warriewood Wetlands 1st Sunday 8:30 - 11:30am
Whale Beach
Norma Park 1st Friday 9 - 12noon
Western Foreshores
Coopers Point, Elvina Bay 2nd Sunday 10 - 1pm
Rocky Point, Elvina Bay 1st Monday 9 - 12noon
Grants Available To Reduce Climate Change Impacts
NSW communities are invited to apply for grants that will assist them reduce climate change impacts such as heatwaves, bush fires or floods.
The Increasing Resilience to Climate Change (IRCC) community grants program is providing $600,000 in the first round of grants. Grants between $10,000 and $30,000 are available for individual projects.
Community groups can partner with local councils in their applications for funding under the IRCC.
The grants are funded through the Climate Change Fund, which allows the NSW Government to better support the community in its response to the effects of climate change.
Environment Minister Matt Kean said these grants will help local communities plan, coordinate and take action to increase their resilience and adapt.
"IRCC grant funding has already benefited Western Sydney Regional Organisation of Councils for a cool suburbs rating tool and Bega Valley Shire Council to upgrade community halls to be more climate-resilient during extreme heat events," Mr Kean said.
Apply for round one funding by 31 January 2020
HERE
Aussie Bread Tags Collection Points
Collecting bread tags enables us to provide wheelchairs that change the life of disabled people in need, as well as keeping the tags out of landfill to help to preserve the environment.
Bread Tags for Wheelchairs was started in South Africa in 2006 by Mary Honeybun. It is a community program where individuals and organisations collect bread tags, which are sold to recyclers. The money raised pays for wheelchairs for the less fortunate which are purchased through a local pharmacy. Currently about 500kg of bread tags are collected a month in South Africa, funding 2-3 wheelchairs.
We have been collecting bread tags nationally in Australia since September 2018 and now have more than 100 collection points across the country. In February 2019 we started local recycling through Transmutation - Reduce, Reuse and Recycle in Robe, SA, where our tags are recycled into products such as door knobs and bowls. Tags from some states are still sent to South Africa where a plastics company called Zibo recycles them into seedling trays.
These humble bits of polystyrene can make a real difference so get your friends, family, school, workplace and church involved. Ask school tuck shops and boarding school kitchens, child care centres, aged care facilities, hospitals, cafes and fast food outlets to collect for you - they get through a lot of bread!
All the information and signage for collecting or setting up a public collection point is
on our website
.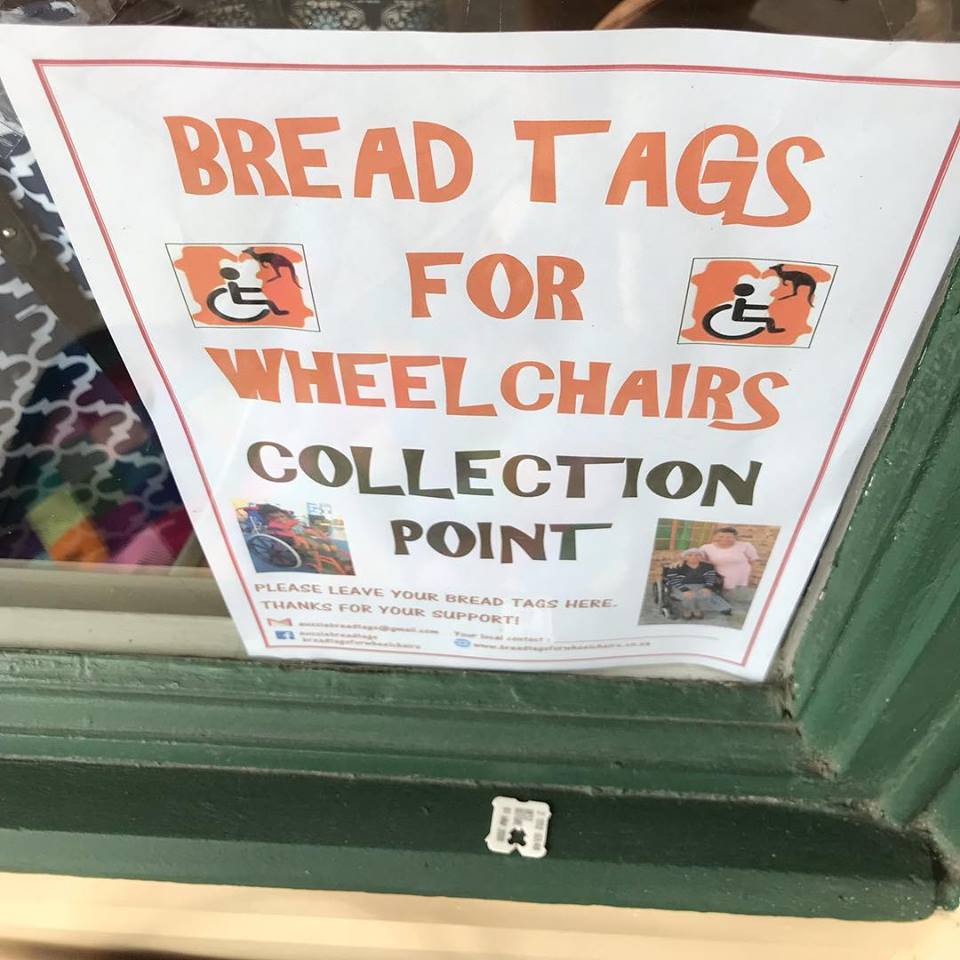 Please enjoy a year in the life of Barrenjoey! Barrenjoey 365!
Our aim with this video is to celebrate everything our students experience across one year - from the Year 7 Lighthouse Walk, various carnivals, excursions to Year 12 Graduation and the Year 12 Dawn Walk to the Lighthouse.
Our vision, in concert with parents and the wider community, is to consistently deliver quality education within a safe and nurturing environment where we foster opportunities for students to contribute to the ethos of the School.
Our aim is to develop respectful future citizens and leaders with a self-awareness exuding pride and confidence, students who are active, lifelong learners who embrace responsibility.
Barrenjoey aims to provide an individually tailored school experience that is created from consistent processes, innovative strategies and enriched with relevant teaching practices.
Barrenjoey aims to support the wellbeing of all students while consistently rewarding student effort, setting high expectations and promoting academic rigour.
The community can expect Barrenjoey to be a comprehensive centre for academic and creative excellence.
Mobile Phone Detection Cameras To Catch Drivers Illegally Using A Phone
November 29, 2019: NSW Government
Mobile phone detection cameras will operate from Sunday 1 December 2019. Drivers caught using a mobile phone will face penalties.
For the first three months, drivers caught by a mobile phone detection camera will receive a warning letter. After that, the penalty for offending drivers is five demerit points and a $344 fine ($457 in a school zone). The penalty increases to 10 demerit points during double demerit periods.
The program will progressively expand to perform an estimated 135 million vehicle checks on NSW roads each year by 2023.
Executive Director of Transport for NSW's Centre for Road Safety Bernard Carlon said a trial of cameras earlier this year caught over 100,000 drivers illegally using a phone.
"Independent modelling has shown these cameras could prevent around 100 fatal and serious injury crashes over five years," Mr Carlon said.
"There is strong community support for more enforcement, with 80% of people surveyed supporting the use of detection cameras to stop illegal mobile phone use."
NSW Police will continue to enforce illegal mobile phone use and issue fines as part of the camera program.
Train Songs
Requests for more small insights on Songs with a Theme are happily, nay, gleefully met!
After a few coin tosses between Songs using the word 'moon', tracing the History of 'Two Little Boys' (which goes back to the American Civil War) or delving deeper into the first Christmas Carols, or one about choo-choos - the trains won out - their rhythms once moving, or even while sounding out a whistle, lends itself to inspiring song, after all.
On February 21st 1804, the world's first steam-powered railway journey took place when Trevithick's unnamed steam locomotive hauled a train along the tramway of the Penydarren ironworks, near Merthyr Tydfil in South Wales.

Wikipedia tells us:
'Trains have been a theme in both traditional and popular music since the first half of the 19th century and over the years have appeared in all major musical genres, including folk, blues, country, rock, jazz, world, classical and avant-garde.'
'The earliest known train songs date to two years before the first public railway began operating in the United States. "The Carrollton March", copyrighted July 1, 1828, was composed by Arthur Clifton to commemorate the groundbreaking of the Baltimore & Ohio Railroad. Another song written for the occasion, "Rail Road March" by Charles Meineke, was copyrighted two days after Clifton's, one day before the July 4 ceremonies.'
There are thousands of songs written about trains, many of them written outside the great old US of A, and some composed by or sung by Australian musicians - for instance
"Abalinga Mail" by Slim Dusty
; which is in the story-telling genre and tells about that train being a tad slow:
My name is Bluey Simpson well how yer goin' mate?
I've been conductor on this train since 1928
I hope you're in no hurry sport sit down and settle back
They call the Abalinga Mail the snail of the outback
Oh the Abalinga mail my oath she's slow
And I should be the one to know
It's no good you goin' crook I tell you son
'Cause if you're really in a hurry then you better get out an' run
We once took on 200 lambs only 8 weeks old
They were headed clear across the state to the place where they'd been sold
That trip was takin' so darn long I didn't think we'd rear 'em
Ah we had to stop 3 flamin' times and take 'em off and shear 'em
Oh the Abalinga mail my oath she's slow
And I should be the one to know
It's no good you goin' crook I tell you son
'Cause if you're really in a hurry then you better get out an' run
We once took on two newly weds in the early part of June
They were headed for the seaside for a happy honeymoon
Now I wouldn't say that trip was slow but I think it was no use
Well by the time we reached the coast their divorce had just come through
Dusty's song may not be as well known as
The Seekers version of Morningtown Ride
- a lullaby that was written and performed by Malvina Reynolds in 1957, and covered by a number of artists but it was The Seekers version with Bobby Richards and his Orchestra on the 1964 album
Hide & Seekers
(W&G Records WG-B-2362) and subsequently re-recorded and released as a single in 1966 (Columbia DB 8060), produced by Tom Springfield that spent 15 weeks on the UK's Record Retailer chart, reaching No. 2 on 28 December 1966. In the United States, the song spent 7 weeks on the Billboard Hot 100, reaching No. 44, while reaching No. 13 on Billboard's Easy Listening chart. and also reached No. 2 on the Irish Singles Chart, No. 4 in Malaysia, and No. 9 in South Africa.
The song tells the comforting story of the journey through nighttime made by all the "little travellers" (children), on board a train, with the Sandman as guard.
Lyrics
Train whistle blowin'
Makes a sleepy noise
Underneath the blankets
For all the girls and boys
Rockin' rollin' ridin'
Out along the bay
All bound for Morningtown
Many miles away
Driver at the engine
Fireman rings the bell
Sandman swings the lantern
To show that all is well
Rockin' rollin' ridin'
Out along the bay
All bound for Morningtown
Many miles away
Maybe it is raining
Where our train will ride
All the little travellers
Are warm and snug inside
Rocking, rolling, riding
Out along the bay
All bound for Morningtown
Many miles away
Somewhere there is sunshine
Somewhere there is day
Somewhere there is Morningtown
Many miles away
"
The Midnight Special.
" is an older folk train song, the words first written down by Howard Odum in 1905, and first recorded in the 1920s.
There's a great version in Leadbelly's rendition, but Creedences' is also great, and then there's Belafonte's 1962 cover, which starts with a hard-driving Dylan harmonica riff to start — supposedly the first piece of music Bob ever got recorded.
Some sources state the 'midnight special' may have been inspired instead by the Missouri Pacific's Houstonian, which left Houston around midnight and rolled by the Sugar Land penitentiary where Leadbelly was imprisoned. Others maintain the Midnight Special was a steam locomotive train that passed the Louisiana state prison; yes, and the light from that train would shine into prison cells of the men, and over time there was a kind of superstition developed among the men that if you were in the light of that train you would gain freedom, and be blessed.
Some of the Lyrics
Well you wake up in the mornin you hear the work bell ring
And they march you to the table to see the same old thing.
Aint no food upon the table and no pork up in the pan.
But you better not complain boy you get in trouble with the man.
Let the Midnight Special shine a light on me
Let the Midnight Special shine a light on me
Let the Midnight Special shine a light on me
Let the Midnight Special shine a everlovin light on me.
Here's the Creedence Clearwater Revival's version:
The
"Chattanooga Choo Choo"
is a 1941 song written by Mack Gordon and composed by Harry Warren. It was originally recorded as a big band/swing tune by Glenn Miller and His Orchestra and featured in the 1941 movie Sun Valley Serenade.
It was the first song to receive a gold record,
presented by RCA Victor in 1942, for sales of 1.2 million copies.
The song opens up with the band, sounding like a train rolling out of the station, complete with the trumpets and trombones imitating a train whistle, before the instrumental portion comes in playing two parts of the main melody. This is followed by the vocal introduction of four lines before the main part of the song is heard.
The main song opens with a dialog between a passenger and a "boy" [an offensive term, as shoe-shiners at Penn Station in 1941 were neither white, nor adolescent]:
"Pardon me, boy, is that the Chattanooga Choo Choo?"

"Yes, yes, Track 29!"

"Boy, you can give me a shine."

"Can you afford to board the Chattanooga Choo Choo?"

"I've got my fare, and just a trifle to spare."



The singer describes the train's route, originating from Pennsylvania Station in New York and running through Baltimore to North Carolina before reaching Chattanooga. He mentions a woman he knew from an earlier time in his life, who will be waiting for him at the station and with whom he plans to settle down for good.
The song was written by the team of Mack Gordon and Harry Warren while travelling on the Southern Railway's Birmingham Special train. The song tells the story of travelling from New York City to Chattanooga. The inspiration for the song, however, was a small, wood-burning steam locomotive of the 2-6-0 type which belonged to the Cincinnati Southern Railway, which is now part of the Norfolk Southern Railway system. That locomotive is now a museum artefact. From 1880, most trains bound for America's South passed through the southeastern Tennessee city of Chattanooga, often on to the super-hub of Atlanta.
The song has been recorded by numerous artists, including Beegie Adair, the Andrews Sisters, Ray Anthony, Asleep at the Wheel, BBC Big Band, George Benson, John Bunch, Caravelli, Regina Carter, Ray Charles and Harry Connick, Jr., among many others.
The Andrews Sister (an American close harmony singing group of the swing and boogie-woogie eras) version.
In October 1944, a new recording by Captain Glenn Miller and the Army Air Forces Training Command Orchestra featuring Sgt. Ray McKinley and the Crew Chiefs on vocals was released as a V-Disc by the U.S. War Department, one of a series of recordings sent free by the U.S. War Department to overseas military personnel during World War II.
In 1996, the 1941 recording of "
Chattanooga Choo Choo"
by Glenn Miller and His Orchestra was inducted into the Grammy Hall of Fame.
Of course the music/song many still associate with Glenn Miller is "In the Mood". The popular big band-era No. 1 hit recorded in 1939 by American bandleader Glenn Miller topped the charts for 13 straight weeks in 1940 in the U.S. and one year later was featured in the movie Sun Valley Serenade.
Some state "In the Mood" is based on the composition "Tar Paper Stomp" by Wingy Manone, others ascribe its origins to Tin Pan Alley composers Joe Garland (music) and Andy Razaf (lyrics). Garland was the tenor sax player and arranger with Edgar Hayes and his Orchestra. The Hayes band recorded "In The Mood" for Decca Records in February 1938, 18 months before Miller recorded the tune. Later in 1938, Artie Shaw played the tune on the air in a 6-minute-plus slower arrangement. Glenn Miller reworked the arrangement, first played it in late July 1939 (a version is extant on CD), and recorded it for Bluebird on August 1, 1939 (Bluebird B-10416-A). The lyrics were very racy for the time - but when you're going off to war the focus on living every moment before boarding that ship or plane becomes starker.
We're going to leap over the Cold War of the 1950's and into where the ideals of the 1960's were helping the next generation to express their hope for a better world, even while being sent to Vietnam.
"People Get Ready"
is
a 1965 single by the Impressions
, and the title track from the People Get Ready album. The single is the group's best-known hit, reaching number-three on the Billboard R&B Chart and number 14 on the Billboard Pop Chart. The gospel-influenced track was
a Curtis Mayfield composition
that displayed the growing sense of social and political awareness in his writing.
Lyrics
People get ready, there's a train a comin'
You don't need no baggage, you just get on board
All you need is faith, to hear the diesels hummin'
Don't need no ticket, you just thank the Lord
So people get ready, for the train to Jordan
Picking up passengers coast to coast
Faith is the key, open the doors and board 'em
There's hope for all, among those loved the most
There ain't no room for the hopeless sinner
Whom would hurt all mankind, just to save his own, believe me now
Have pity on those whose chances grow thinner
For there is no hiding place, against the kingdom's throne
So people get ready there's a train a comin'
You don't need no baggage, you just get on board
All you need is faith, to hear the diesels hummin'
Don't need no ticket, you just thank the Lord
And sounds like, in the original - as this has been much covered too - very soft and smooth and gentle:
The early 1970's unleashed two great all-time train sons, and no insight into songs about trains would be replete without a nod to
Cat Stevens ''Peace Train''
from from his
album Teaser and the Firecat
.
Cat is actually now named as Yusuf Islam (born Steven Demetre Georgiou; 21 July 1948), but is still commonly known by his stage name 'Cat Stevens'.
Now, next time you're over visiting grandma or grandpa, try and have a look through their record collection (yes, actual round blacks things in coloured covers) and see if you can find their copy of this album. It, alike Neil Diamonds music in the 1970's, was what you heard - it went to number 1 in Australia and stayed there. Those who have worn out their record player will have bought a cd version and are probably wearing out that too.
It is actually a very very brilliant album - well worth a listen to, all of it - even if we all heard it way too much throughout the 1970's, you possibly ahve never heard any of it.
By the way, and before you have a quick listen to 'Peace Train' - notice that people use the term 'is' when referring to a piece of music - not 'was' - it 'was' a number 1 but still 'is' that great song/piece of music/classical composition.
Cat's Peace Train:
Shifting away from folk-inspired lullabies with hints of train track rhythms in them to getting on that disco floor with
The Love Train hit single by The O'Jays
, written by Kenny Gamble and Leon Huff.
Released in 1972, it reached number one on both the R&B Singles and the Billboard Hot 100
, in February and March 1973 respectively, number 9 on the UK Singles Chart and was certified gold by the RIAA. We in Oz like it too!
That song:
As we disembark from the Peace Train and Love Train the Downtown Train is awaiting our arrival.
"Downtown Train" is a Tom Waits
composition released on his album
Rain Dogs
in 1985.
The promo video for the song was directed by Jean-Baptiste Mondino and features the boxer Jake LaMotta.
Rod Stewart recorded a cover version that became a number-three hit on the Billboard Hot 100 chart after being released as a single in late 1989, and was also a number-one single on the album rock and adult contemporary charts.
The originators version:
While on Mr. Stewart, it's worth noting that the 1986
"Rhythm of My Heart"
rock song written by Marc Jordan and John Capek which Dutch rock and roll artist René Shuman included on his 1986 debut album René Shuman, was
recorded by Rod in 1991 and that there is a touch about this of a train's rhythmns too.
Rod Stewart recorded the song for his album Vagabond Heart. The song was produced by Trevor Horn and is the album's opening track, and was released as its first single. The single reached No. 3 on the UK chart and No. 5 on the US chart.
The melody is an adaptation of "Loch Lomond". The meter, stanzas and lyrics are also based on the poem, a nod to Stewart's own Scottish heritage. Eric Rigler played the Great Highland bagpipes heard during Stewart's version.
Stewart's version of the song was subsequently used during the closing credits of the 1996 family movie Loch Ness. The single was also played during the bar scenes in the 2000 film The Perfect Storm, scenes which are set several months after Stewart's song was released (October 1991) so the song gives a time-period context.
Into the Train Mix it goes:
Of course, we can't leave the 1980's or this handful from thousands of Train Songs without mentioning the
Travelling Wilburys
and their composition
''End of the Line''
.
I first heard this song as it was released while on a train from New York to Toronto and thought 'this would make a good train song'.
Also worth noting is that, in the 1980's, songs and albums released overseas may not be heard/released in Australia for a little while longer - similar to the way some films are released OS prior to here, while some release at the same time, worldwide. We did have some great Sydney DJ's then who would bring stuff back in with them and play it - Double Jay which became Triple your Yays being the clear leader there, and a few great record stores - there was one at Bondi Junction where you could get imported records - long gone by now.
There's also a slightly humorous story associated with being on a train to Toronto from New York which may help fellow travellers who are also a bit of a dill; had bought plane tickets to travel everywhere in States had decided to go prior to getting there, a good way to cut the cost of airfares BTW as you could buy them as a bunch and get a HUGE discount - decided, after a few days in New York where found way around to all galleries/sights wanted to see, that could organise self to see 'more of the countryside' on way to Toronto and that being on a train would be great way to do this. After looking at train timetable and deciding was only one hour travelling - DOH! - yes; it took 13 hours, not the one hour had read in first instance - made way to Central Station for a looooong ride north.
But was great - took train back as well and saw all those beautiful places such as Niagara Falls, and weather; snow flurries as well as the moon rising over the Hudson - AND had what we then called a 'Walkman' with a radio capacity which tuned into and out of all those little country radio stations along the way and that was how I first heard this wonderful song - and LONG before first laid eyes on this film clip and it's brilliant realisation of the inherent train rhythms within it installed by legendary musicians.
Released in October 1988, this was the final track on their debut album, Traveling Wilburys Vol. 1. It was also issued as the band's second single, in January 1989. The recording features all the Wilburys except Bob Dylan as lead singers: George Harrison, Jeff Lynne and Roy Orbison sing the choruses in turn, while Tom Petty sings the verses. The song was mainly written by Harrison and was assigned to his publishing company, Umlaut Corporation. However, in keeping with the collaborative concept behind the Wilburys project, all five members received a songwriting credit.

And with that, despite the thousands of other train songs worth exploring, we have reached .....
How Does A Penguin Launch Itself From The Sea?
Seniors' Stories Volume 5 Available Now
Congratulations
to the many local wordsmiths whose stories are among this year's Senior Stories collection: Ann Eyers of Narrabeen, Pamela Irving of Narrabeen, Chris Maitland of Elanora Heights, Alison Logie of Balgowlah, Maureen Morgan of Manly Vale, Matthew Solomon of Balgowlah and Brendan Horgan of Killarney Heights.
This collection of 100 stories is the fifth volume of Seniors' Stories written by seniors from throughout NSW.
The theme of this year's edition was Love Your Life and each story reflects this theme in its own unique and inspiring way.
The photographs in this edition form part of the Art of Ageing photographic exhibition. This exhibition celebrates ageing and dispels the negative myths and stereotypes of getting older.
NSW Seniors Card would like to thank the 100 authors whose stories are published in this volume of Seniors' Stories as well the many other seniors who contributed to the overwhelming number and quality of stories received.
Thanks also to Colleen Parker and the project team from the Fellowship of Australian Writers NSW Inc. and those involved in the design and printing of the book.
A message from the Premier
It is a pleasure to introduce the fifth edition of Seniors' Stories. These stories are a fine example of the literary talent of seniors in NSW. They prove that age is no barrier to creativity, wit and wisdom.
I would like to thank the more than 600 writers who applied to have their stories published in this fantastic collection. The theme for this edition is Love Your Life, and the number of applicants shows just how many of NSW's seniors can relate to this philosophy. It brings me great pride to know that older Australians across NSW are expressing themselves positively and thoughtfully in a time‑honoured format – storytelling.
Congratulations to all the contributors to this book. I encourage you to write more and share your stories in the knowledge that they are read and enjoyed by people of all generations now and in years to come.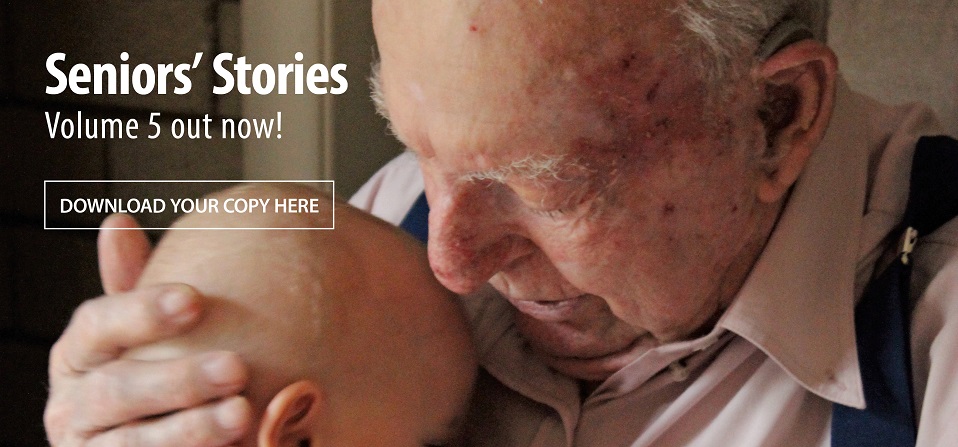 Communities Must Band Together To Protect Against Bushfires
November 25, 2019: University of South Australia
As Australia confronts devastating bushfire conditions, people across the nation are doing all they can to ensure the safety of their homes, property and loved ones.
But while many individuals are responding well to bushfire risks, a lack of preparation on the community level could be hampering their efforts, according to new research from the University of South Australia.
Conducted in partnership with the University of Adelaide and the University of Minnesota, researchers examined the perceptions of almost 1000 residents, landowners, and local fire and environmental authorities across high-risk fire regions of South Australia, finding a significant disconnect between the bushfire preparedness of individuals and that of the broader community.
Lead researcher Associate Professor Delene Weber says the lack of a cohesive community fire protection plan could place thousands of residents in danger over the fire season.
"Communities need to start thinking differently about preparing for bushfires, going beyond their individual fire protection plans, and looking to ways they can further support the community," Assoc Prof Weber says.
"When people think about protecting themselves from bushfires, they naturally focus on their immediate surrounds -- their home, property and family -- but bushfire safety is far more than the sum of individual efforts.
"Know your community's fire safety plans, make sure you check in on elderly or disabled neighbours who don't have capacity to get their property safe and talk with neighbours who are new to Australia and may not be fully aware of the potential of fire dangers.
"These things are imperative for people living in high-risk regional areas but are also important for those living in peri-urban landscapes such as the Eyre Peninsula and Adelaide Hills, both of which are increasingly at risk."
With more than 1.85 million Australians living in peri-urban regions, there's a growing need for greater bushfire awareness in metropolitan fringe areas.
"Residents and authorities have told us -- and previous bushfires have shown us ¬- that inadequate communication between developers, emergency services and planning authorities in metropolitan fringe areas means these areas are not as fire safe as they could be," Assoc Prof Weber says.
"Conscientious planning is vital for protecting all communities -- established and new. But for new communities we have opportunities to construct homes specifically for bushfire conditions, to plant streets with appropriate vegetation that can help protect our homes from ember attacks, and to plan roads with better access.
"Well-planned transport systems are vital, and they need to be managed appropriately. Authorities must also ensure that scheduled road maintenance or closures are done outside of peak fire periods, and endeavour to manage road incidents smoothly and efficiently. Small oversights in either of these spaces can have very high consequences."
An ongoing challenge for peri-urban communities is the fact that many residents do not realise they may be at risk of bushfires, or grass fires, which move more quickly.
"People move to areas outside the city for many reasons -- for the greenery, to escape the hustle and bustle, or because of costs. But because they're still in built-up, residential areas, they don't perceive themselves to be at-risk of fires.
"As a result, some residents in peri-urban developments are not as informed as they should be about bushfires, and they don't tend to be as prepared.
"It is not good enough to have a bushfire survival plan in your head -- people need to take the time to prepare a written plan and think about the likely scenarios, such as no power, not knowing where everyone in your household is, and not being about to use your phone.
"Bushfire safety is everyone's responsibility. We all have to pitch in, and we all have to look out for one another. One weak link and the results could be devastating."
D. Weber, E. Moskwa, G.M. Robinson, D.K. Bardsley, J. Arnold, M.A. Davenport.
Are we ready for bushfire? Perceptions of residents, landowners and fire authorities on Lower Eyre Peninsula, South Australia
. Geoforum, 2019; DOI:
10.1016/j.geoforum.2019.10.006
Drought Impact Study Shows New Issues For Plants And Carbon Dioxide
Extreme drought's impact on plants will become more dominant under future climate change, as noted in a paper out today in the journal Nature Climate Change. Analysis shows that not only will droughts become more frequent under future climates, but more of those events will be extreme, adding to the reduction of plant production essential to human and animal populations.
"Even though plants can, in many cases, benefit from increased levels of carbon dioxide that are predicted for the future atmosphere,
the impact of severe drought on destroying these plants will be extreme, especially
in
the Amazon, South Africa, Mediterranean,
Australia,
and southwest USA," said lead study author Chonggang Xu of Los Alamos National Laboratory. Future drought events are typically associated with low humidity, low precipitation, high temperature, and changes in carbon released from fire disturbances.
The frequency of extreme droughts (defined by low plant-accessible soil water) per year is predicted to increase by a factor of ~3.8 under a high greenhouse-gas emission scenario and by a factor of ~3.1 under an intermediate greenhouse-gas emission scenario during 2075-2099, compared to the historical period of 1850-1999.
Drought is already the most widespread factor affecting plant production via direct physiological impacts such as water limitation and heat stress. But indirectly it also can have devastating effect, through increased frequency and intensity of disturbances such as fire and insect outbreaks that release large amounts of carbon back into the atmosphere.
Plants fix carbon dioxide into an ecosystem through photosynthesis, and this process plays a key role in the net carbon balance of the terrestrial biosphere that contributed to its regulation of atmospheric carbon dioxide. And even though higher carbon dioxide concentrations in future decades can help increase plant production, the combination of low soil water availability, heat stress, and disturbances associated with droughts could negate the benefits of such fertilisation.
"Future plant production under elevated carbon dioxide levels remains highly uncertain despite our knowledge on carbon dioxide fertilisation effects on plant productivity," Xu said.
The research team analysed the outputs from 13 Earth System Models (ESMs) and the results show that due to a dramatic increase in the frequency of extreme droughts, the magnitude of globally-averaged reductions in plant production will be nearly tripled by the last quarter of this century relative to that of the study's historical period (1850-1999).
For plants living through mild or moderate droughts, the situation is not as dire. The problem is that more of the droughts that come will be the extreme ones. "Our analysis indicates a high risk of increasing impacts of extreme droughts on the global carbon cycle with atmospheric warming," Xu said, "At the same time though, this drought risk will be potentially mitigated by positive anomalies of plant production associated with favourable environmental conditions."
Chonggang Xu, Nate G. McDowell, Rosie A. Fisher, Liang Wei, Sanna Sevanto, Bradley O. Christoffersen, Ensheng Weng, Richard S. Middleton.
Increasing impacts of extreme droughts on vegetation productivity under climate change.
Nature Climate Change, 2019; DOI:
10.1038/s41558-019-0630-6
Sex And Gender In Health Research: Australia Lags Behind
A consortium of leading research institutions and universities, including UNSW Sydney, have sent a stark warning that Australian medical research is in danger of falling behind its global competitors when it comes to sex and gender analysis in medical research.
In a report published today in the
Medical Journal of Australia
, researchers point out that higher healthcare costs due to unnecessary tests and treatments, and poorer quality of care are other unwelcome consequences of failing to account for differences in the way men and women experience common diseases and respond to therapy.
Amongst the paper's authors are representatives of leading educational institutions, including UNSW, University of Sydney, University of Melbourne, Monash University, University of Queensland, Macquarie University and La Trobe University as well as the Australian Human Rights Commission and The National Heart Foundation.
Dr Cheryl Carcel, Clinical Research Fellow at The George Institute for Global Health and Conjoint Senior Lecturer at UNSW, said that while growing numbers of countries have introduced policies and practices which require the integration of sex and gender analyses in competitive research grants and/or publications in journals, few equivalent policies or practices exist here.
Although all Australian Government departments and agencies were required to align their business practices with guidelines on the recognition of sex and gender by 1 July 2016, Dr Carcel said researchers found that eight of Australia's top ten research funding agencies and four of the nation's top ten journals still did not have policies on the collection, analysis and reporting of sex- and gender-specific health data.
"Australian medical research has fallen behind North America and Europe in recognising sex and gender as a key determinant of health, and its importance for health research and improved health outcomes," Dr Carcel said. "Failure to keep pace with the rest of the world will see Australia become increasingly less competitive when applying for funding from international bodies and reduce international partnership opportunities with overseas organisations."
Professor Louise Chappell, Director of the Australian Human Rights Institute at UNSW Sydney, said overlooking gender- and sex-specific analyses is an ethical issue.
"Men and women have an equal right to the highest attainable standard of physical and mental health," Professor Chappell said. "Ensuring we research men and women's medical issues equally will help to achieve this important human right for all."
Head of Public Health and Medical Director at Bupa Australia, Dr Zoe Wainer, said that across a broad-range of health areas, data have been collected from men and generalised to women, but a growing body of research shows that this approach was no longer appropriate.
Dr Wainer said it is known that differences exist between men and women for conditions that cause the greatest health burden in Australia and globally, including cancer, cardiometabolic disease, mental illness and substance use, and dementia.
"While Australian researchers are at the forefront of expanding the global knowledge base on sex and gender differences in health, we clearly need to do better in translating that into practice," she said.
Dr Wainer added that it was time for stakeholders across the board to ensure that health research and the medical profession that relies on it reflects current evidence to deliver the best health outcomes and most efficient care for Australians.
"We're calling on universities and other training institutions, learned academies and professional societies, governments, medical and health research funders, peer-reviewed journals and industry to address this gap in medical research and ensure that Australian science continues to be world leading," said Dr Wainer.
"This is not simply a women's or men's health issue, but an issue for all Australians.
A Solar-Powered Freezer For Today's Catch: UNSW Engineering Makes An Impact In Fiji
November 27, 2019: by Cecilia Duong, UNSW
UNSW students have designed a solution to help improve the electricity availability to remote villages on Viwa Island and Yanuca Island, off the coast of Fiji.
The project aims to introduce students of UNSW Engineering's Sustainable Energy for Developing Countries course to many of the technical and non-technical issues related to the delivery of sustainable energy services in developing countries, while offering the chance to travel to the islands to undertake further on-the-ground research.
Dr Anna Bruce from the School of Photovoltaics and Renewable Energy Engineering teaches the class, using her expertise in renewable energy integration.
"One of the key challenges in these communities is the local capacity to maintain their own equipment," says Dr Bruce.
"We challenge the students to ensure that they design a solar system that is technically and financially sustainable. We also ask them to consider the cultural and governance structure."
The students visited Najia village on Viwa Island, on the outermost of the Yasawa Island group, a place renowned for its fishing culture. Applying part of their project work at UNSW, the students designed and installed a solar powered deep freezer to allow the villagers to freeze their catch and sell it on the mainland for more money.
Fourth year UNSW Renewable Energy Engineering student, Sera Tarpis, was one of the lucky students who were chosen to go on the field trip. She says that a key part of the solution is to empower the community and allow them to be self-sufficient.
"A key learning from this trip has been the importance of engineering design with people in mind, especially for humanitarian engineering," says Sera.
"Having the privilege to enter the community and hear and see the concerns was very illuminating.
"It demonstrated the incredible impact a well-designed project can have, but also just how quickly expensive equipment can fall into disuse if not if not implemented correctly."
Recent UNSW Solar and Photovoltaic and Solar Energy Engineering graduate, Darcy Small, was also part of the same group of students who travelled to Viwa Island. He says the trip made him appreciate another culture and lifestyle.
"I'm looking forward to seeing the impact this project makes over the next year," he says.
"After installing the solar freezer system, we were received in a traditional island ceremony for guests to the village. The communities we worked with place a high value on family and community relationships, reminding me of the importance of these aspects in life back home."
The students hope that their research will help pave the way for the next group of students taking the class to make informed decisions and plans about how to further assist these communities. They suggest that further access to cold storage for fish, clean water, household electrification or clean cooking would make a positive impact on the community.
These projects are part of a wider collaboration of UNSW with the University of South Pacific (USP) and aim to address Fiji's lack of access to energy services – 20 per cent of the rural population there does not have access to electricity.
The partnership is funded by the UNSW Institute for Global Development and the Australian Renewable Energy Agency (ARENA).
Dr Bruce along with colleagues Jose Bilbao from the School of Photovoltaics and Renewable Engineering, Iain MacGill from School of Electrical Engineering and Telecommunciations and Atul Raturi from USP have held workshops with stakeholders in utilities companies, government, development partners and aid agencies to understand the needs and challenges of the renewable electricity and create solutions using a design-thinking approach.
The workshops resulted in Dr Bruce and her team now being at a stage where they can provide more detailed consultation to put together a proposal for action in the future. Dr Bruce is also working to integrate more interdisciplinary projects into her courses.
"I think there's huge value in students collaborating with their peers in other faculties. It's fantastic when you can bring a different way of thinking to a problem," she says.
"The next steps would be to see how and where else we can tap into the expertise in other faculties to combat global challenges."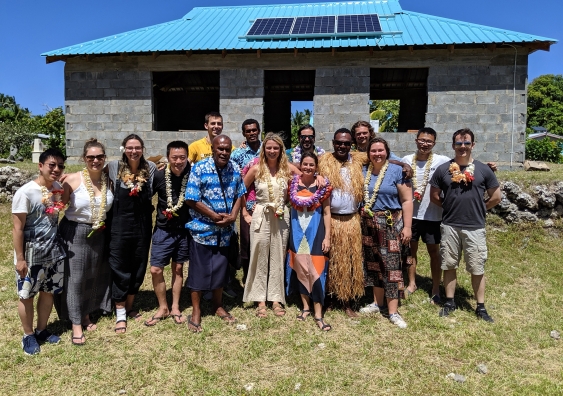 A group of UNSW students were challenged with designing a solar system that is technically and financially sustainable for remote villages in Fiji.
The Rise Of The Middle-Aged Share House
November 26, 2019: by Ben Knight, UNSW
The humble share house was once considered a rite of passage – a temporary stopover between leaving the nest and settling down. But researchers from the UNSW City Futures Research Centre suggest that housing affordability issues are behind the emergence of a new type of share house occupied not by university students, but by middle-aged working professionals.
Senior Research Fellow Dr Chris Martin says both renters and owner-occupiers are entering their respective markets at older ages and challenges the idea of the share house being just for a young cohort.
"Affordability problems in owner-occupation and the rental sector would be a big part of the apparent maturing of share housing. Younger demographics have been experiencing less access to owner-occupation for decades, and now less access to rental housing on their own."
The researcher also suggests that people are entering sharing accommodation for longer periods than ever before to avoid the high costs of the private rental and owner-occupier markets. He points to the emergence of platforms such as flatmates.com, which has identified a business in serving older share households.
'The older cohort have an income, and it is evident that companies have picked up on that.'
"What's happening in the marketplace is the emergence of serious for-profit enterprises and new intermediaries for sharing bills and expenses in share housing. Whereas, previously, it was noticeboards and telegraph poles servicing that part of the housing system.
"This all points to a different type of share house emerging than the one we have traditionally associated with younger university students and operating on a 'subsistence' basis. 'Subsistence' share housing wouldn't have presented the same business opportunity that an older share house does because the older cohort have an income, and it is evident that companies have picked up on that."
Factors other than affordability
Senior Research Fellow Dr Edgar Liu proposes that, for some people, it doesn't make sense to be tied down to a particular household. He says people in their 30s and 40s may move into a share house for other factors, including change in relationship status, insecure employment and companionship.
"We tend to see people in that age range move around a bit, whether it be for work or a relationship breakdown or social life. So, sharing can be a good compromise without needing to tie yourself down to either being the head lessee or purchasing – where you have all the legal protection, but also you have all the legal responsibility."
Dr Liu also says that while many may want to forgo the financial responsibility, the downside is the insecurity of tenure and long-term stability.
"Shared housing is not necessarily something that someone might always want to do forever … but it could be their only option. Many people just aren't getting the opportunity to save up to find something more permanent."
A Shared Accommodation Act
Dr Martin has been investigating the shortcomings of the legal relationships in the shared accommodation sector. He says the rise in middle-aged share housing necessitates changes to existing shared accommodation protections more than ever.
"The law hasn't kept up with the apparent changes in the share house sector. It's still confusing and difficult for a person to know where they stand, and the legal obligations that go with that.
"It's reasonable to say that as people share houses longer into their lives, there should be a serious regime around ensuring they are treated reasonably, and more of a case to reform the law and review on a regular basis."
'There are no clear, basic minimum standards of protection in share housing.'
He says that the blurred distinction between a lodger and a tenant that arises in share housing is crucial when it comes to dispute resolution and knowing your rights.
"There are no clear, basic minimum standards of protection in share housing in New South Wales or other states. In many cases, you're not covered by the Residential Tenancies Act, consumer protection law or boarding house legislation. You're stuck with a lodging licence that hasn't changed since the 19th century, with no ways to get problems sorted and to resolve disputes sensibly when they arise."
Dr Martin says a Shared Accommodation Act that is an extension of the boarding house act is needed to protect the rights of those in share housing.
"A Shared Accommodation Act can be applied in a sensitive way to give people some basic principles of legal protection and can resolve disputes, as there often are with share housing."
Did Human Hunting Activities Alone Drive Great Auks' Extinction?
New insight on the extinction history of a flightless seabird that vanished from the shores of the North Atlantic during the 19th century has been published today in eLife.
The findings suggest that intense hunting by humans could have caused the rapid extinction of the great auk, showing how even species that exist in large and widespread populations can be vulnerable to exploitation.
Great auks were large, flightless diving birds thought to have existed in the millions. They were distributed around the North Atlantic, with breeding colonies along the east coast of North America and especially on the islands off Newfoundland. They could also be found on islands off the coasts of Iceland and Scotland, as well as throughout Scandinavia.
But these birds had a long history of being hunted by humans. They were poached for their meat and eggs during prehistoric times, and this activity was further intensified in 1500 AD by European seamen visiting the fishing grounds of Newfoundland. Their feathers later became highly sought after in the 1700s, contributing further to their demise.
"Despite the well-documented history of exploitation since the 16th century, it is unclear whether hunting alone could have been responsible for the species' extinction, or whether the birds were already in decline due to natural environmental changes," says lead author Jessica Thomas, who completed the work as part of her PhD studies at Bangor University, UK, and the University of Copenhagen, Denmark, and is now a postdoctoral researcher at Swansea University, Wales, UK.
To investigate this further, Thomas and her collaborators carried out combined analyses of ancient genetic data, GPS-based ocean current data, and population viability - a process that looks at the probability of a population going extinct within a given number of years. They sequenced complete mitochondrial genomes of 41 individuals from across the species' geographic range and used their analyses to reconstruct the birds' population structure and dynamics throughout the Holocene period, the last 11,700 years of Earth's history.
"Taken together, our data don't suggest that great auks were at risk of extinction prior to intensive human hunting behaviour in the early 16th century," explains co-senior author Thomas Gilbert, Professor of Evolutionary Genomics at the University of Copenhagen. "But critically, this doesn't mean that we've provided solid evidence that humans alone were the cause of great auk extinction. What we have demonstrated is that human hunting pressure was likely to have caused extinction even if the birds weren't already under threat from environmental changes."
Gilbert adds that their conclusions are limited by a couple of factors. The mitochondrial genome represents only a single genetic marker and, due to limited sample preservation and availability, the study sample size of 41 is relatively small for population genetic analyses.
"Despite these limitations, the findings help reveal how industrial-scale commercial exploitation of natural resources have the potential to drive an abundant, wide-ranging and genetically diverse species to extinction within a short period of time," says collaborator Gary Carvalho, Professor in Zoology (Molecular Ecology) at Bangor University. This echoes the conclusions of a previous study* on the passenger pigeon, a bird that existed in significant numbers before going extinct in the early 20th century.
"
Our work also emphasises the need to thoroughly monitor commercially harvested species, particularly in poorly researched environments such as our oceans
," concludes co-senior author Michael Knapp, Senior Lecturer in Biological Anthropology and Rutherford Discovery Fellow at the University of Otago, New Zealand. "This will help lay the platform for sustainable ecosystems and ensure more effective conservation efforts."
Jessica E Thomas, Gary R Carvalho, James Haile, Nicolas J Rawlence, Michael D Martin, Simon YW Ho, Arnór Þ Sigfússon, Vigfús A Jósefsson, Morten Frederiksen, Jannie F Linnebjerg, Jose A Samaniego Castruita, Jonas Niemann, Mikkel-Holger S Sinding, Marcela Sandoval-Velasco, André ER Soares, Robert Lacy, Christina Barilaro, Juila Best, Dirk Brandis, Chiara Cavallo, Mikelo Elorza, Kimball L Garrett, Maaike Groot, Friederike Johansson, Jan T Lifjeld, Göran Nilson, Dale Serjeanston, Paul Sweet, Errol Fuller, Anne Karin Hufthammer, Morten Meldgaard, Jon Fjeldså, Beth Shapiro, Michael Hofreiter, John R Stewart, M Thomas P Gilbert, Michael Knapp.
Demographic reconstruction from ancient DNA supports rapid extinction of the great auk
. eLife, 2019; 8 DOI:
10.7554/eLife.47509
First Recording Of A Blue Whale's Heart Rate
November 25, 2019: Stanford University
Encased in a neon orange plastic shell, a collection of electronic sensors bobbed along the surface of the Monterey Bay, waiting to be retrieved by Stanford University researchers. A lunchbox-sized speck in the vast waters, it held cargo of outsized importance: the first-ever recording of a blue whale's heart rate.
This device was fresh off a daylong ride on Earth's largest species -- a blue whale. Four suction cups had secured the sensor-packed tag near the whale's left flipper, where it recorded the animal's heart rate through electrodes embedded in the center of two of the suction feet. The details of this tag's journey and the heart rate it delivered were published Nov. 25 in Proceedings of the National Academy of Sciences.
"We had no idea that this would work and we were skeptical even when we saw the initial data. With a very keen eye, Paul Ponganis -- our collaborator from the Scripps Institution of Oceanography -- found the first heart beats in the data," said Jeremy Goldbogen, assistant professor of biology in the School of Humanities Sciences at Stanford and lead author of the paper. "There were a lot of high fives and victory laps around the lab."
Analysis of the data suggests that a blue whale's heart is already working at its limit, which may explain why blue whales have never evolved to be bigger. The data also suggest that some unusual features of the whale's heart might help it perform at these extremes. Studies like this add to our fundamental knowledge of biology and can also inform conservation efforts.
"Animals that are operating at physiological extremes can help us understand biological limits to size," said Goldbogen. "They may also be particularly susceptible to changes in their environment that could affect their food supply. Therefore, these studies may have important implications for the conservation and management of endangered species like blue whales."
A decade ago, Goldbogen and Ponganis measured the heart rates of diving emperor penguins in Antarctica's McMurdo Sound. For years after, they wondered whether a similar task could be accomplished with whales.
"I honestly thought it was a long shot because we had to get so many things right: finding a blue whale, getting the tag in just the right location on the whale, good contact with the whale's skin and, of course, making sure the tag is working and recording data," said Goldbogen.
The tag performed well on smaller, captive whales, but getting it near a wild blue whale's heart is a different task. For one thing, wild whales aren't trained to flip belly-up. For another, blue whales have accordion-like skin on their underside that expands during feeding, and one such gulp could pop the tag right off.
"We had to put these tags out without really knowing whether or not they were going to work," recalled David Cade, a recent graduate of the Goldbogen Lab who is a co-author of the paper and who placed the tag on the whale. "The only way to do it was to try it. So we did our best."
Cade stuck the tag on his first attempt and, over time, it slid into a position near the flipper where it could pick up the heart's signals. The data it captured showed striking extremes.
When the whale dove, its heart rate slowed, reaching an average minimum of about four to eight beats per minute -- with a low of two beats per minute. At the bottom of a foraging dive, where the whale lunged and consumed prey, the heart rate increased about 2.5 times the minimum, then slowly decreased again. Once the whale got its fill and began to surface, the heart rate increased. The highest heart rate -- 25 to 37 beats per minutes -- occurred at the surface, where the whale was breathing and restoring its oxygen levels.
This data was intriguing because the whale's highest heart rate almost outpaced predictions while the lowest heart rate was about 30 to 50 percent lower than predicted. The researchers think that the surprisingly low heart rate may be explained by a stretchy aortic arch -- part of the heart that moves blood out to the body -- which, in the blue whale, slowly contracts to maintain some additional blood flow in between beats. Meanwhile, the impressively high rates may depend on subtleties in the heart's movement and shape that prevent the pressure waves of each beat from disrupting blood flow.
Looking at the big picture, the researchers think the whale's heart is performing near its limits. This may help explain why no animal has ever been larger than a blue whale -- because the energy needs of a larger body would outpace what the heart can sustain.
Now, the researchers are hard at work adding more capabilities to the tag, including an accelerometer, which could help them better understand how different activities affect heart rate. They also want to try their tag on other members of the rorqual whale group, such as fin whales, humpbacks and minke whales.
"A lot of what we do involves new technology and a lot of it relies on new ideas, new methods and new approaches," said Cade. "We're always looking to push the boundaries of how we can learn about these animals."
Additional Stanford co-authors include graduate students Max Czapanskiy, James Fahlbusch, William Gough and Shirel Kahane-Rapport and postdoctoral fellow Matt Savoca. Ponganis is senior author of the paper and additional co-authors are from Cascadia Research Collective; the University of California, Santa Cruz; and Scripps Institution of Oceanography. Goldbogen is also a member of Stanford Bio-X.
This research was funded by the Office of Naval Research, a Terman Fellowship from Stanford University and the John B. McKee Fund at Scripps Institution of Oceanography.
J. A. Goldbogen, D. E. Cade, J. Calambokidis, M. F. Czapanskiy, J. Fahlbusch, A. S. Friedlaender, W. T. Gough, S. R. Kahane-Rapport, M. S. Savoca, K. V. Ponganis, P. J. Ponganis.
Extreme bradycardia and tachycardia in the world's largest animal.
Proceedings of the National Academy of Sciences, 2019; 201914273 DOI:
10.1073/pnas.1914273116
Disclaimer: These articles are not intended to provide medical advice, diagnosis or treatment. Views expressed here do not necessarily reflect those of Pittwater Online News or its staff.